The actor and actresses whom we see in television have a lot going on in their personal lives. Sometimes we are unaware of it as it isn't focused on the media or the news but often such incidents go viral on the media, and we come to know about it. The divorce of the Bollywood celebrities, Tollywood (television couple) celebrities, Mollywood celebrities is one such matter which attracts public attention to a large extent. Common people are much interested in knowing what is going on in the lives of the superstars, whom they look up to as idols. A lot of divorces have been filed and executed since time immemorial. Divorces take place due to personal differences, differences in viewpoints, extra-marital affairs and so on. The list of Indian celebrities who got divorced recently has increased.
Must Read – Old Times Celebrities Breakup
Bollywood Actresses Divorce List
List of Indian Celebrities Divorced is here:
Riddhi Dogra and Raqesh Bapat


Times of India was the first to confirm their separation. The celeb couple issued a joint statement together "Yes, we are living separately. This decision has been taken with mutual respect and care for each other and our families. We are two best friends who may not be a couple anymore. But our friendship will continue as it always has, through thick and thin. Appreciate if no further speculation is made and heartfelt gratitude to everyone for all the love you have always given us."

Last Wednesday, Spotboy a Bollywood channel, informed that all was not well with the couple. And now both of them have jointly released a statement about their separation and put all media speculations to rest.

TV Actor Avinash Sachdev and Shalmalee Desai


According to NDTV, On May 26th, 2018 TV Actor Avinash who worked in various popular shows like Chotti Bahu and Iss Pyaar Ko Kya Naam Doon?… Ek Baar Phir has taken a divorced from his writer's wife – Shalmalee Desai.
Karishma Kapoor and Sanjay Kapur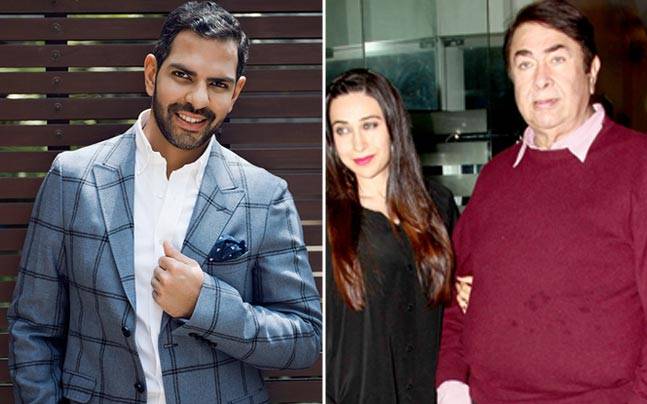 The famous 'Raja Hindustani' actress Karishma Kapoor and her husband Sunjay Kapur had filed a divorce petition mutually in 2014. However, in November 2015 Karishma Kapoor had withdrawn her consent from the divorce due to issues regarding financial terms. Sunjay Kapur accused Karishma of marrying him to recover after her break up with AvishekBacchan.  Karishma filed a dowry harassment case against her husband and his mother. After a lot of accusations from both sides, they finally agreed to end matters mutually. After the divorce, Karishma got the ownership of a house in Mumbai owned by Sunjay's family. Sunjay would also have to take up the monthly expenses of their children in addition to it. In return, Karishma would withdraw the charges she had put up against Sunjay and his mother regarding domestic violence. The duo had tied the knot in 2003, but things started to get bitter between the two after a while and Karishma moved out of his house and settled in Mumbai. The custody of their children remains with Karishma while Sunjay can visit them whenever he feels like. Presently, it is heard that Karishma is dating Sandeep Toshniwal and Sunjay is in a relationship with Priya Sachdev.
Himesh Reshammiya and Komal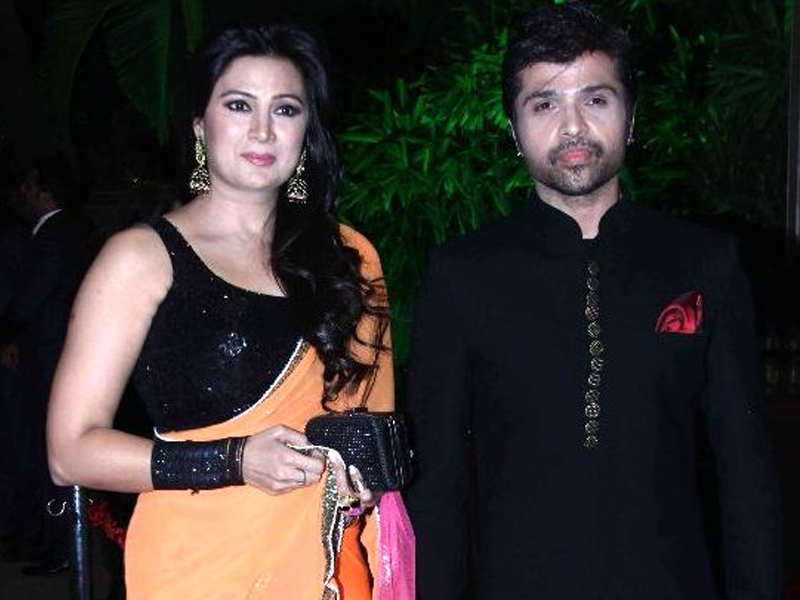 It is one of the most famous Bollywood divorces in 2017 whereas Bollywood singer, actor and music Director Himesh Reshammiya and Komal parted ways on the evening of 6th June. The couple had been married for 22 long years and now has decided to divorce, the reason being compatibility issues. Each one has mutual respect for the other and each plan to remain a part of the other's family. The sensible pair found it useless to drag a marriage which was failing and amicably decided part ways. They have a son, Swayam. Sources say Komal lives in the same building as Himesh Reshammiya.
Arbaaz Khan and Malaika Arora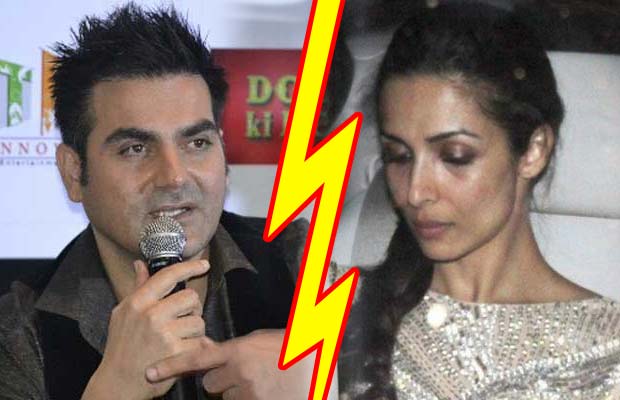 In the list of famous actresses divorce in 2017. The famous Bollywood couple, Arbaaz Khan and Malaika Arora ended their 18 yearlong marriage on July 5. They had married in the year 1998. The couple had filed a divorce last year and had not let much news flash up in the media however family members confirm there has been a lot going on. They said that they were taking a break as of now and trying to find a new meaning to life. The couple often parties together and there's a possibility that they might be thinking of patching up. The custody of their son Arhaan is with Malaika, and Arbaaz has the visiting rights. The couple doesn't let personal differences to hinder them from spending quality time with their son.
Farhan Akhtar and Adhuna Bhabani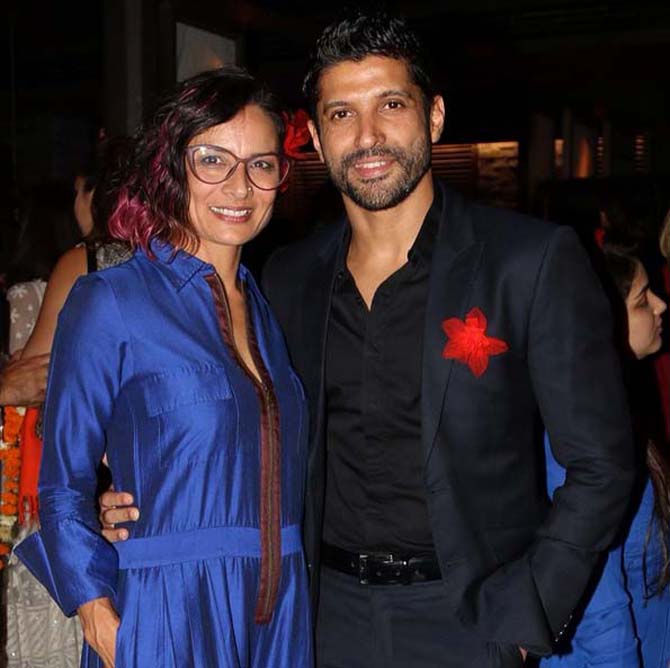 Another one of most famous Bollywood actors divorced in 2017. The admired Bollywood singing and acting sensation, Farhan Akhtar divorced his wife Adhuna Bhabani this year on July 5. The couple had been married for over 15 years. They met on the sets of 'Dil Chahta Hai,' Farhan's directorial debut. There have been speculations about the reason for their divorce, but no one knows for sure as to what triggered this action. None of them had explained to their lawyers as to why they want a divorce. According to an eye-witness, this couple was the most dignified and well-behaved pair at the negotiating table. Adhuna has the custody of their children and Farhan can visit them whenever he wants. Millions of people were heartbroken at the news of this Indian Celebrity's Divorce.
Karan Singh Grover and Jennifer Winget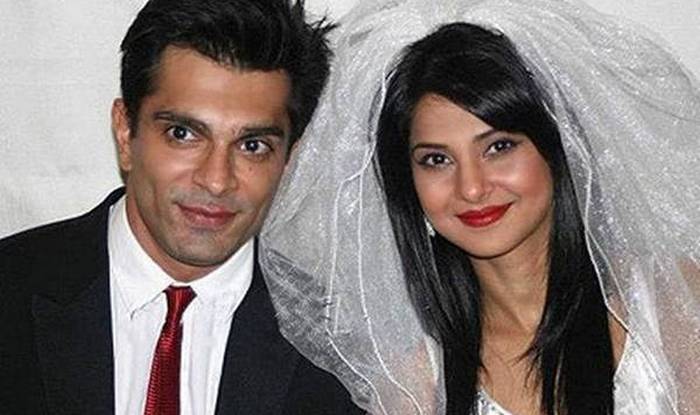 Karan and Jennifer, an esteemed television couple divorced recently in 2016.  Surprisingly, their divorced papers leaked online. That the pair had taken the decision amicably was announced by Karan on Twitter. The reason, however, was not given. They had met first on the sets of 'Dill Mill Gayye,' during which they fell in love, and they had co-starred in 'Kasautii Zindagii Kay". The lovers got married in 2012, four years after Karan had been divorced for the first time with actress Shraddha Nigam allegedly due to Karan's extra-marital affairs. After marriage Karan and Jennifer started drifting apart as they were busy with their own television serials, which created misunderstandings between them. Things got worse when Karan started shooting 'Alone' with Bipasha Basu and fell in love with her. After his second divorce, Karan is now married to Bipasha Basu.
Soundarya Rajnikanth and Ashwin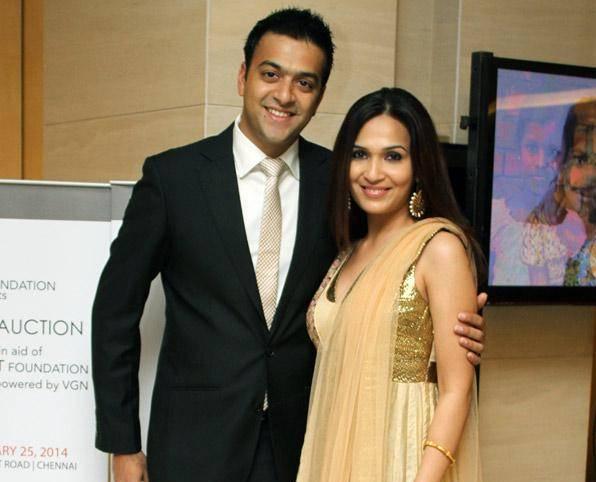 Rajnikanth's daughter, Soundarya's divorce, is an example of South Indian Divorce in July 2017. The duo had been married for seven years and had a four-year-old son. They had married on September 3, 2010, and their decision of divorce is mutual. Neither the terms of settlement nor the custody of their child is revealed yet. Misunderstandings between them had reached a point of no return. And though the couple denied any disturbance in their relationship primarily, later they accepted it.
Konkona Sen Sharma and Ranvir Shorey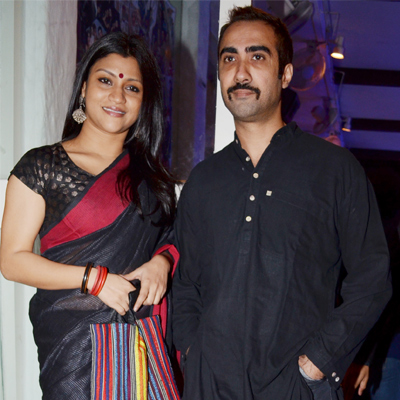 Ranvir Shorey holds no one but himself responsible for his split with Konkona. Nevertheless, the reason why he holds himself responsible is unknown. They had been married for five years, and they announced their divorce on Twitter on 14th September 2015. They continue to remain friends and jointly parent their son Haroon, who is only four years. They have done many films together like 'Traffic Signal,' 'Mixed Doubles,' 'Aaja Nachle' and so on.
Anurag Kashyap and Kalki Koechlin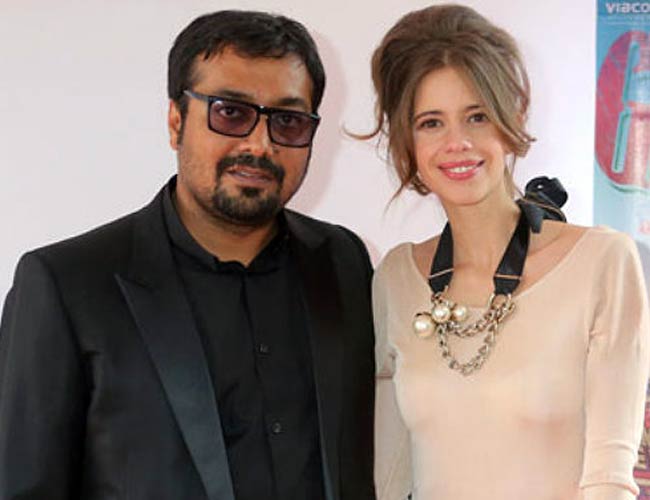 Director Anurag Kashyap had been separated from the actress Kalki since 2013, and they finally lodged a case for a divorce. He had met Kalki while directing her in 'Dev D' in 2008. Anurag, a divorcee, fell in love with Kalki and started living together. After getting married, Anurag was not able to give Kalki much time, and Kalki herself did not take up any work. To worsen the rift, there were rumors about Anurag being attracted to Huma Qureshi. Each began to see the flaws in the other. Finally, as both got busy with their own work, they had little time left for each other and decided to file a divorce.
Rinku Dhawan and Kiran Karmakar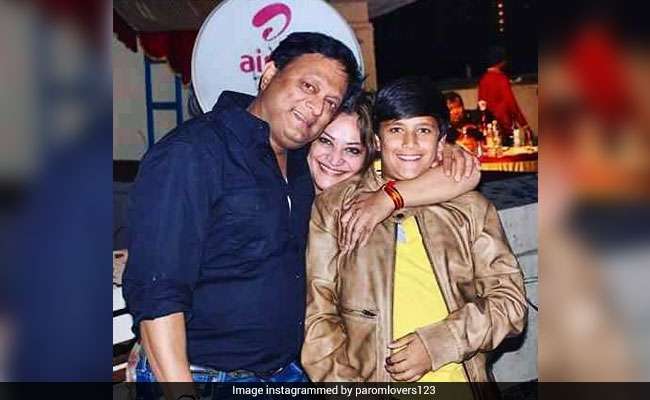 The television couple who divorced recently has decided to end their 15 yearlong marriage as they are facing unresolved differences in their marriage. Their priority is their teenager son, and they have been living separately for more than a year now. Their decision has been taken mutually in a friendly manner, and both look forward to a better future for their son. They first met on the sets of 'Kahani Ghar Ghar Ki.'
Avinash Sachdev and Shalmalee Desai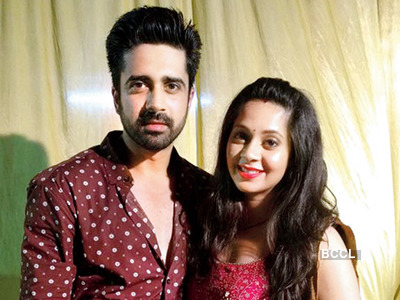 In the list of television couple those who divorced in 2017. The television star actor is uncertain whether he will ever get back with his wife, Shalmalee. The reason was compatibility issues, and family members have tried to bridge the rift between the two. The actor adds that the priority of his life is work as of now.
Hrithik Roshan and Sussanne Khan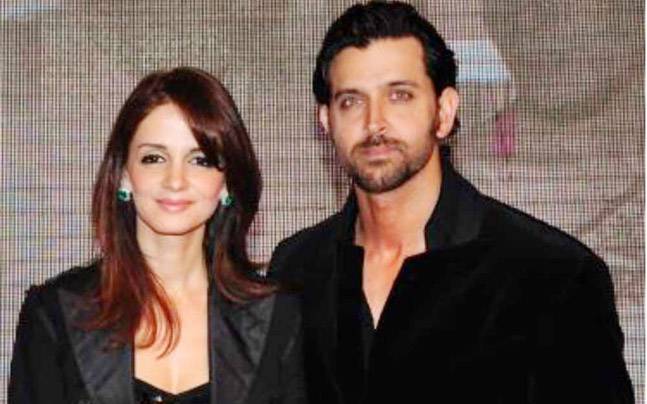 On November 1, 2014, Hrithik Roshan declared on Twitter that his wife Sussanne does not want to be with him anymore. It was declared just before their 13th wedding anniversary which took everyone by surprise. Sussanne's friends were angry with Hrithik for blaming it all on her. There were speculations about their divorce. Some said it was due to the actor's closeness with his co-stars, while some others professed that it was done for cheap publicity.
Nandish Sandhu and Rashmi Desai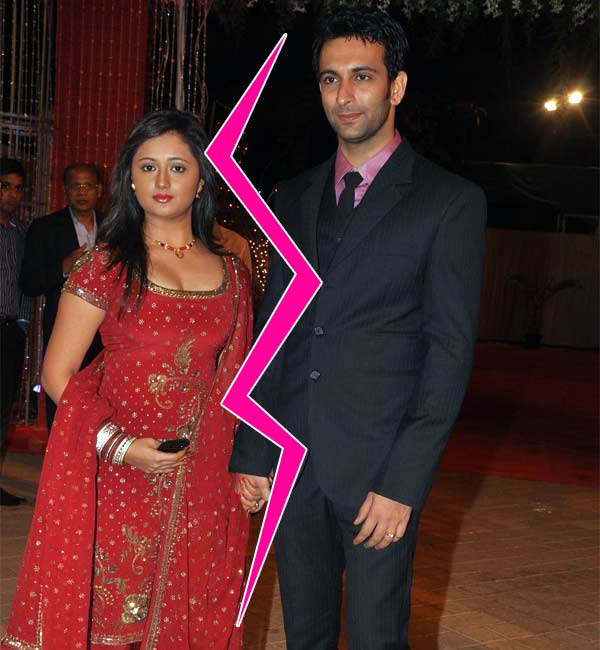 The main characters of the show 'Uttaran,' Rashami Desai and NandishSandhu married each other in 2012. Due to differences which sprung up just after their marriage and which could not be resolved, both of them have consented to file for divorce mutually in 2016.
Daljeet Kaur and Shaleen Bhanot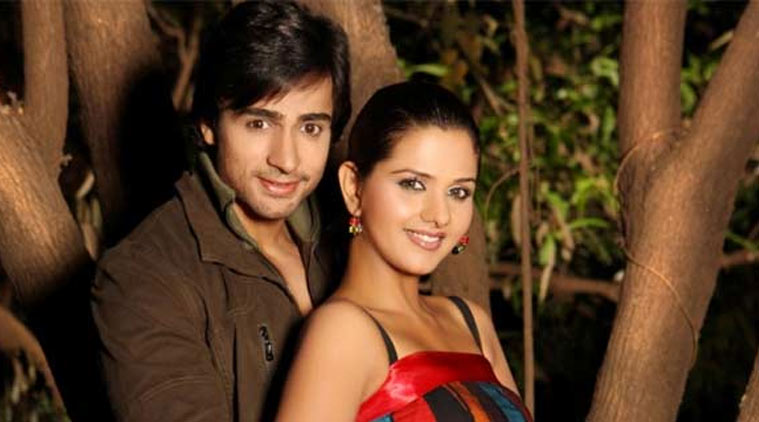 Daljeet Kaur and Shaleen Bhanot who gained fame from Star Plus's reality show 'Nach Baliye' had been married for five years before their interest in each other started to wear off. They have a son.  The reason for which they filed a divorce is not known in particular, but sources inform it is due to Shaleen's abusive behavior towards Daljeet. The divorce took place in 2015. Daljeet had made a police complaint against Shaleen regarding her offensive behavior.
Priyadarshan and Lizy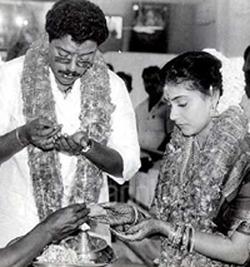 The Malayalam or Mollywood couple who divorced recently had married in 1990. In 2014 they drifted apart due to personal reasons. Priyadarshan is a well-known director and producer who made a number of Tamil and Malayalam movies whereas Lizy is an eminent actress. They have two children, Kalyani and Siddharth. Some films directed by him are 'Kancheevaram,' 'Kala Pani,' 'Thaalavattam' and 'Kakkakuyil.'
Mukesh and Saritha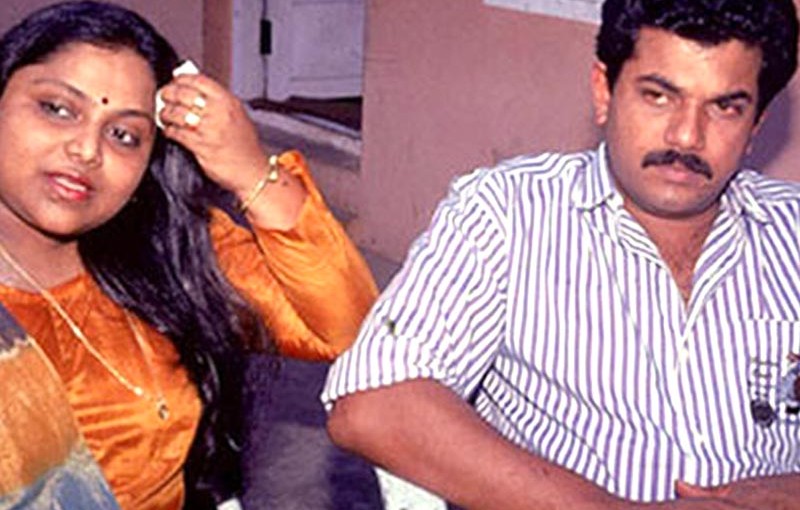 Both of them had been successful Malayalam figures of fame in the cinema world. They had married in 1988 and divorced in 2011. The pair has two sons from their marriage, Tejas, and Sravan. Saritha was already a divorcee when she married Mukesh, whereas Mukesh married the dancer Methil Devika after his divorce from Saritha. Their divorce is one of the ugliest divorces that the South Indian film industry has noticed.
The list goes on and on. There have been innumerable divorces in the past, and there'll be much more in the years to come, but what is most important is to lead a healthy, normal, stress-free life even if it meant to give up living with the partners.