Hairstyles have become a very important part of grooming and getting ready even for men, as well as boys in this age of trends and constantly evolving fashions. We see a huge variety of different haircuts and variations in men's hairstyle 2020 around ourselves in our day-to-day lives, be it variations in short hair, or long hair. The most popular and common trend among hairstyles men's Indian at the moment, currently, is long, or medium hair on the top, and an undercut or a fade on the sides.
Check a new list of male models in India 2020
Here is a list of 100 cool hairstyles and haircuts where you can find the one that suits you the most:
1. Undercut Blown Dry and Back- Short sides and long hair on the top, blown dry and back.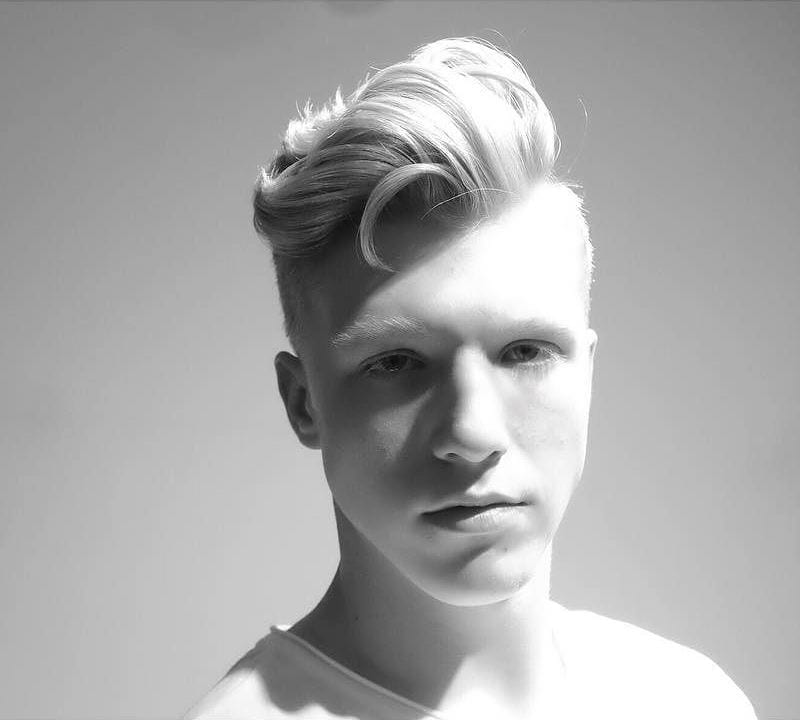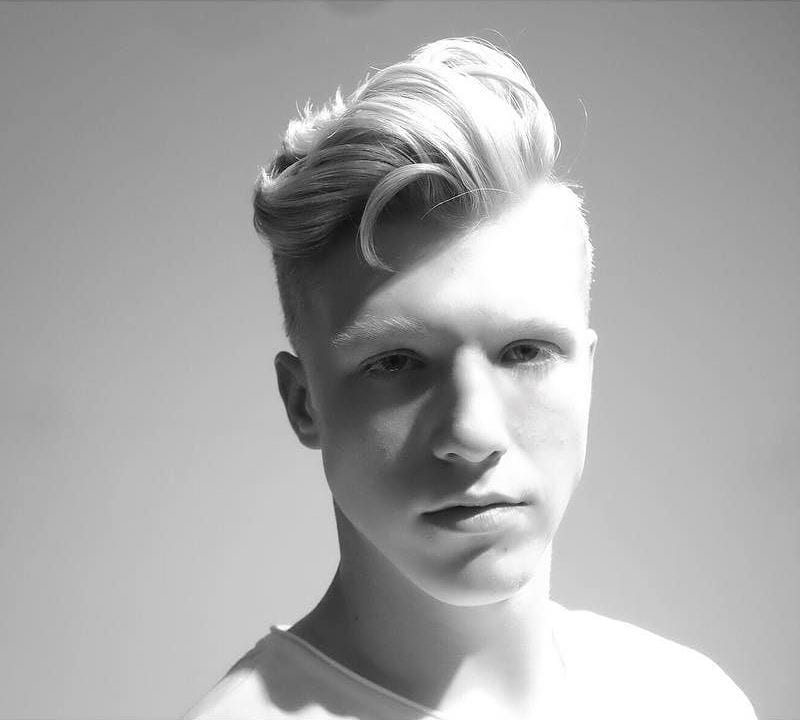 2. Short Textured Hair- Short Hair worked in different directions along with some hair product.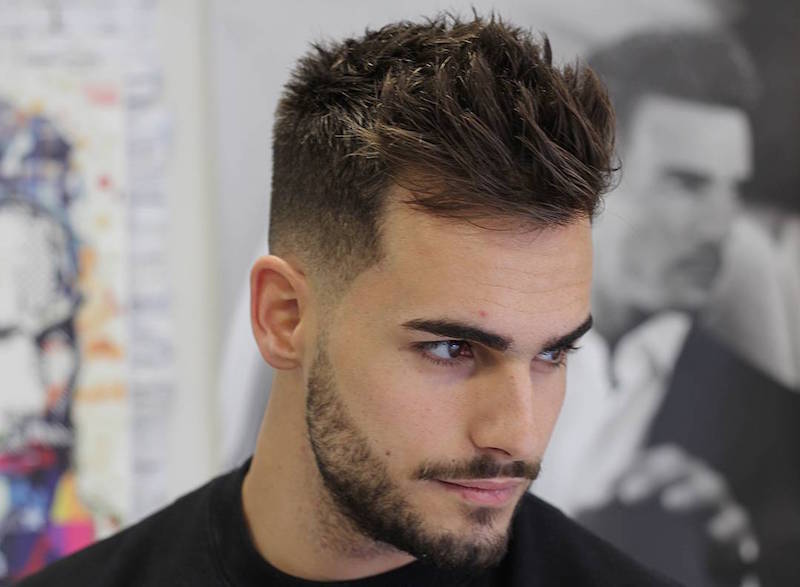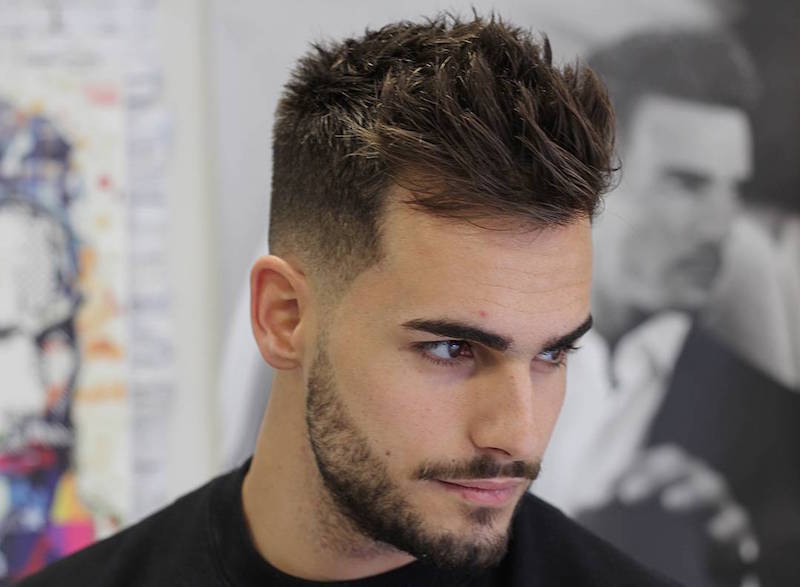 3. Long Hair Undercut- A fine undercut with long hair on top and a very long fringe reaching the chin.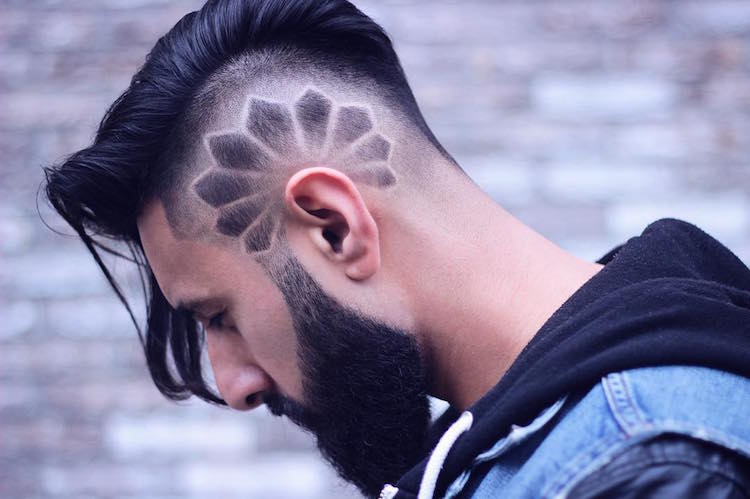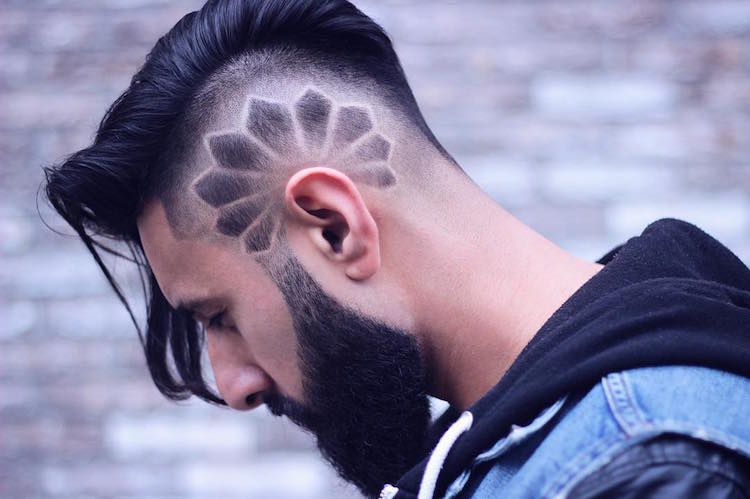 4. Short Haircut with High Fade- A clean mid to high side-fade with easy to maintain short hair on top.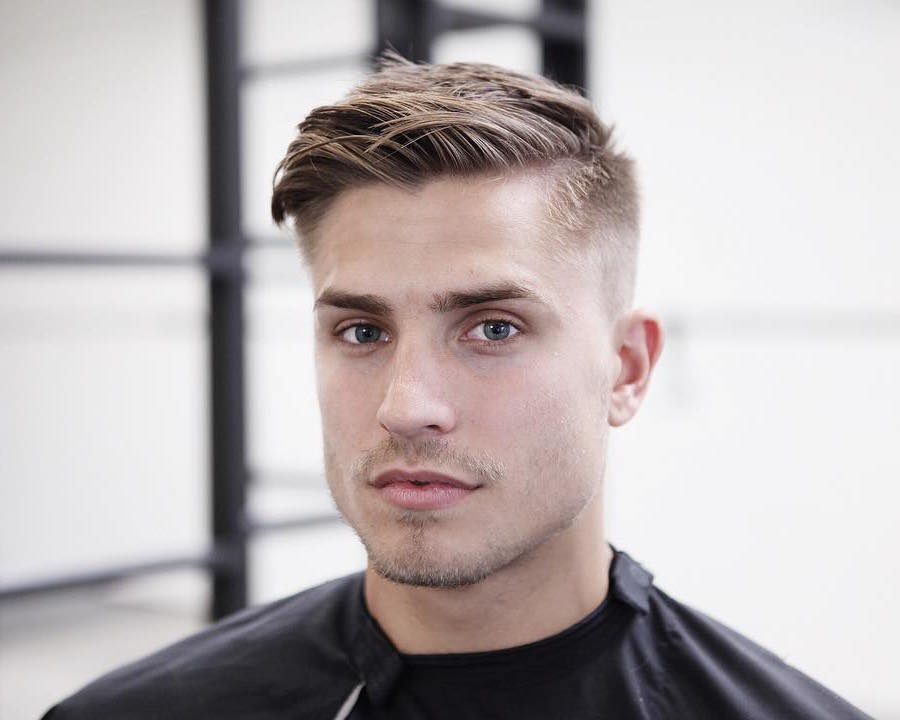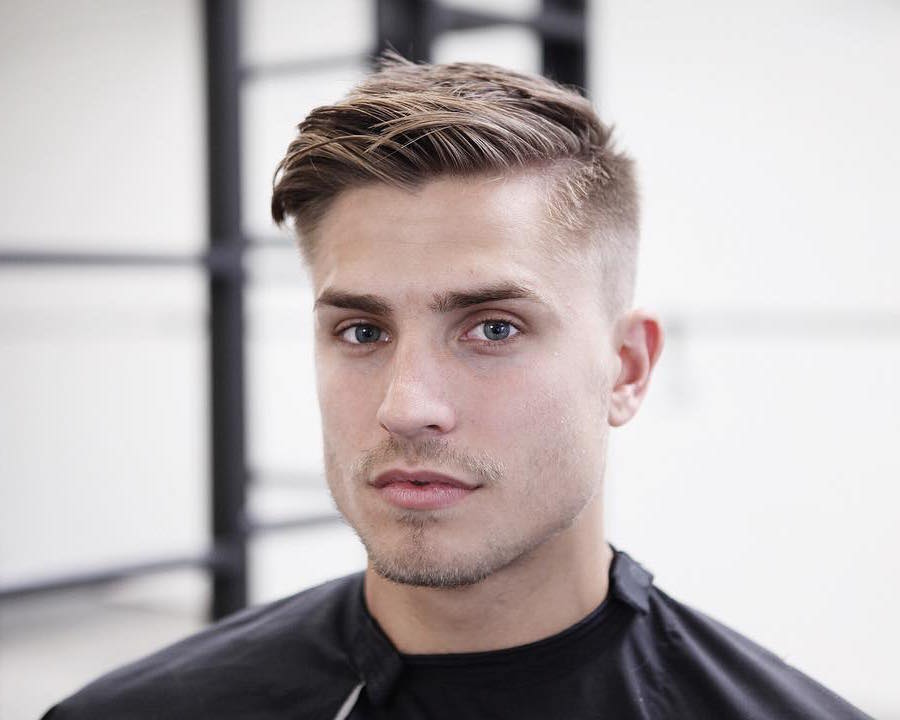 5. Short Wavy Hair with High Fade- High Fade with short wavy hair on the top.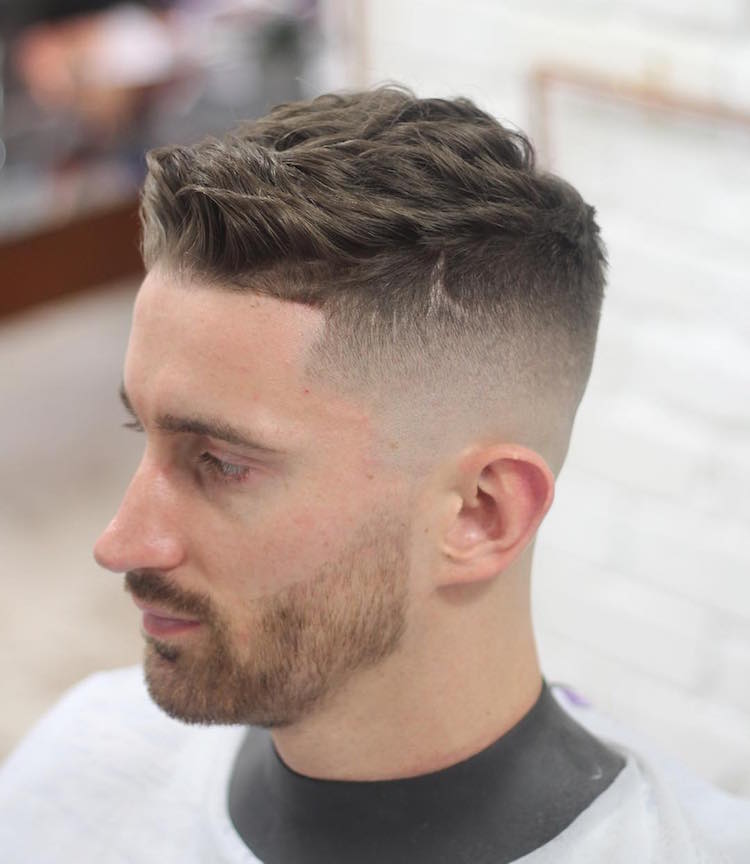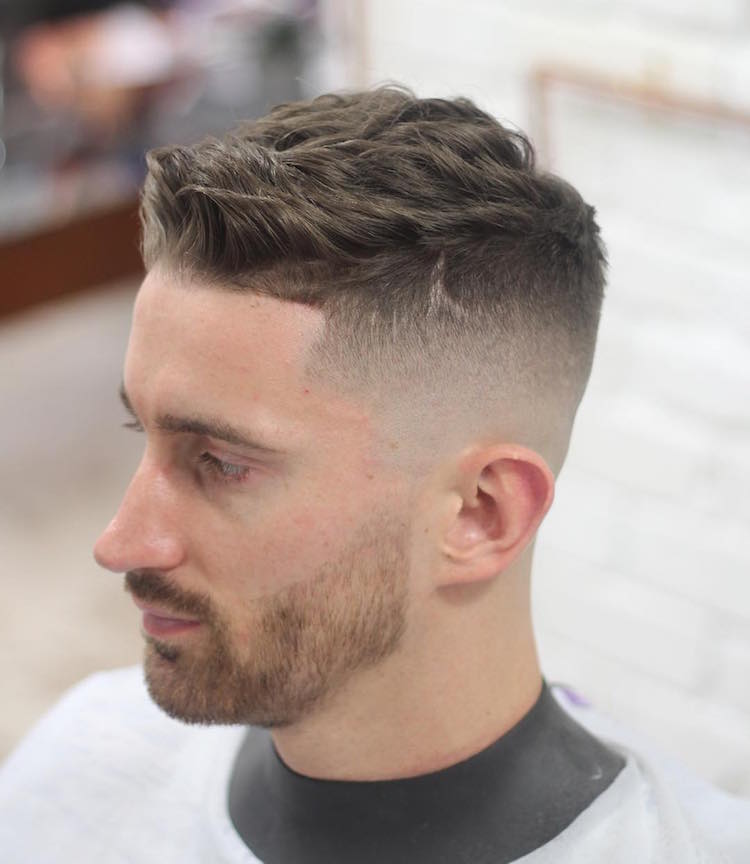 6. Messy Crop Haircut- Bald Fade on the sides with a messy Crop on top.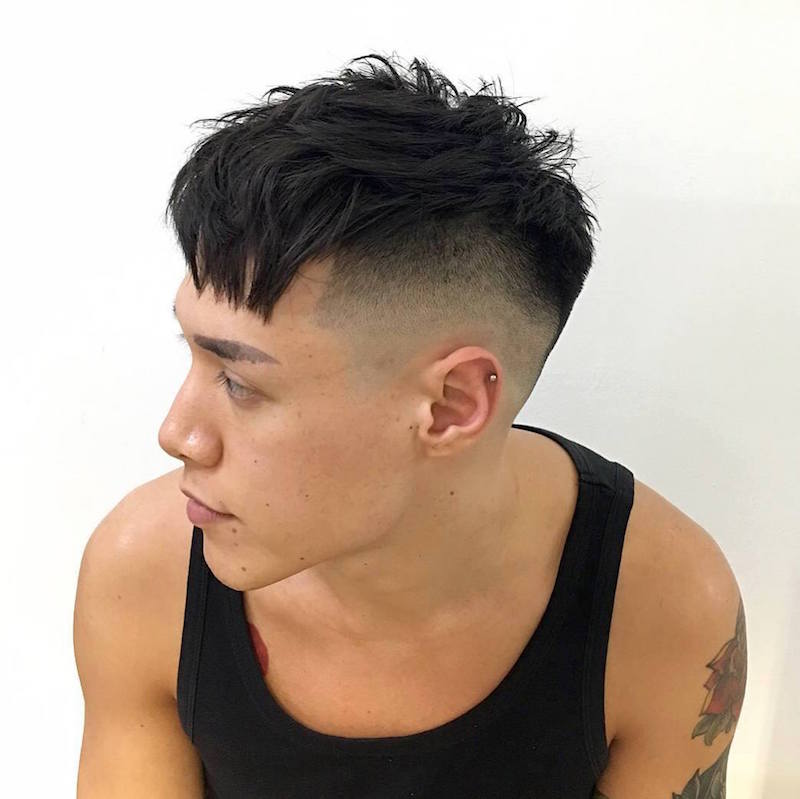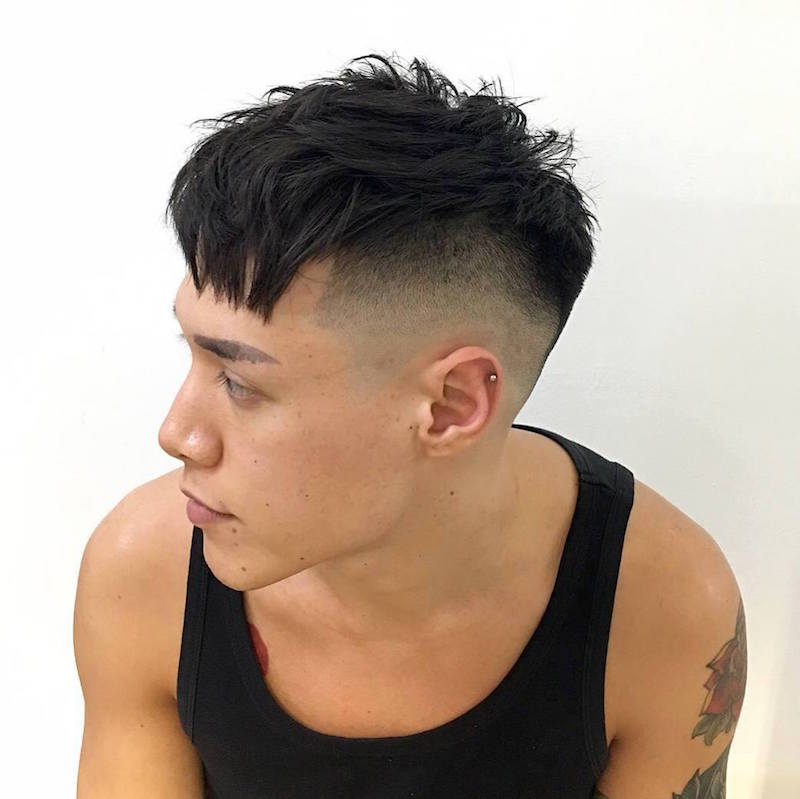 7. High Fade with Long Hair- Mid-fade on sides with long hair on top and a long fringe.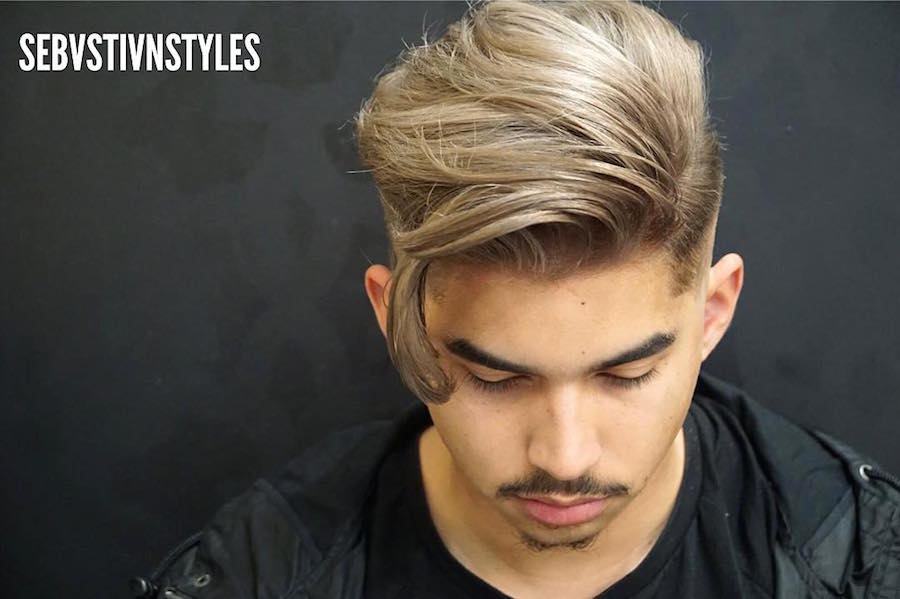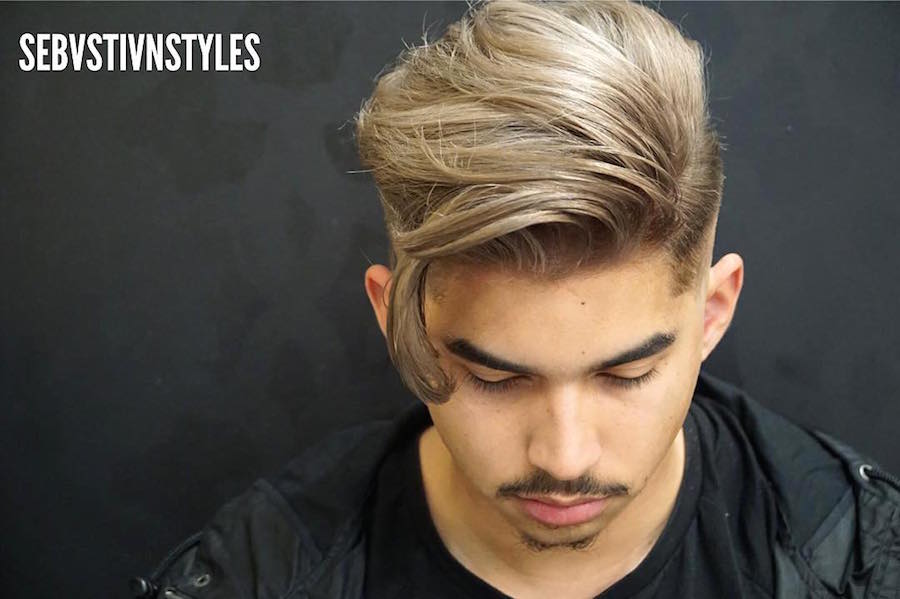 8. Medium Length Pampadour- Shadow Fade with a pomp longer in the front and shorter in the back.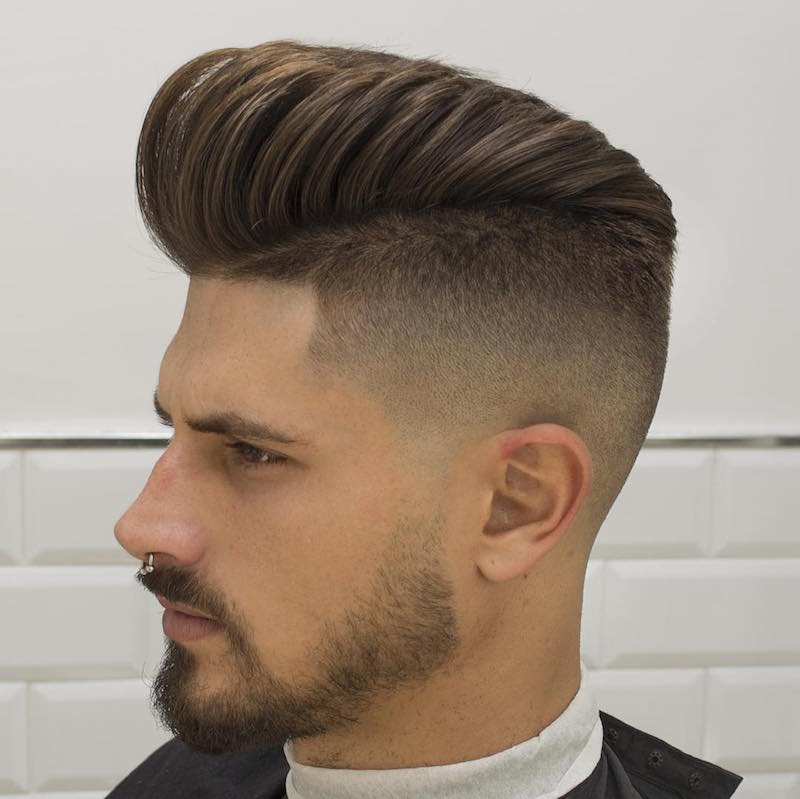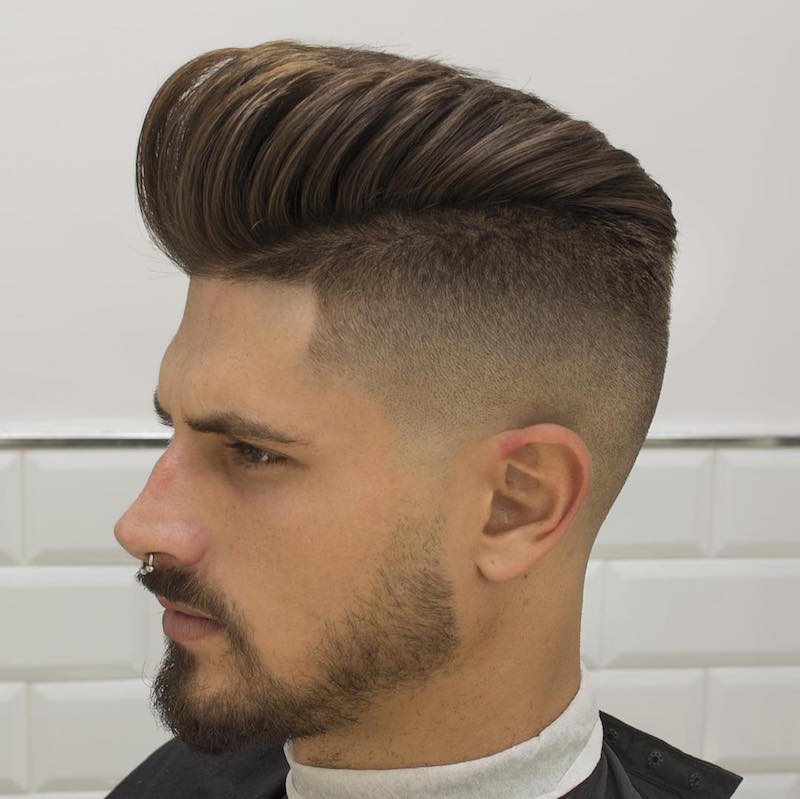 9. Medium Sculpted with High Fade- A high fade, which has textured hair on the top.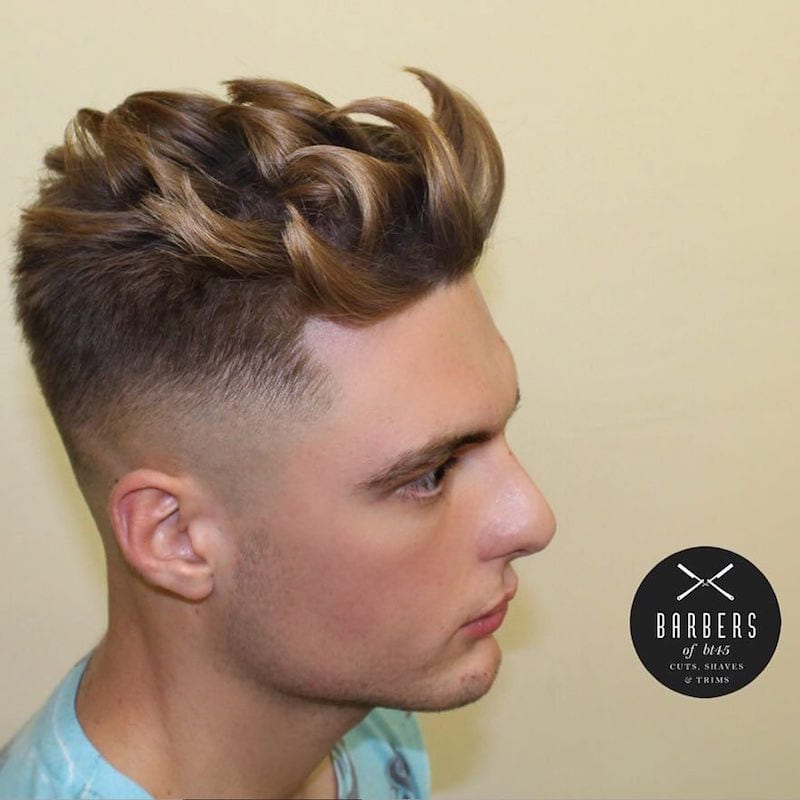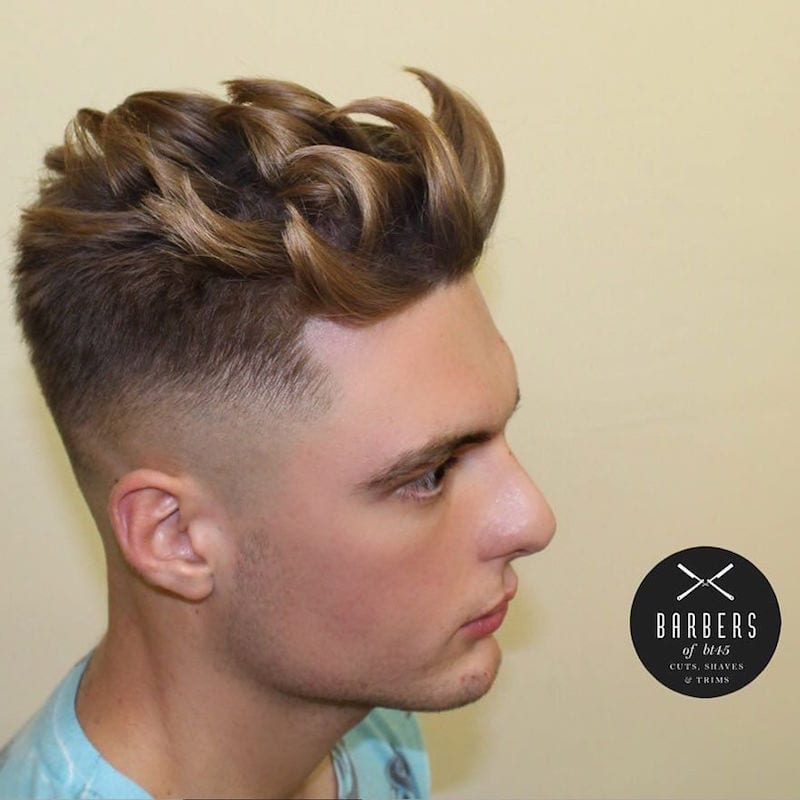 10. Tall Natural Curves with High Fade- A high top fade with the curls.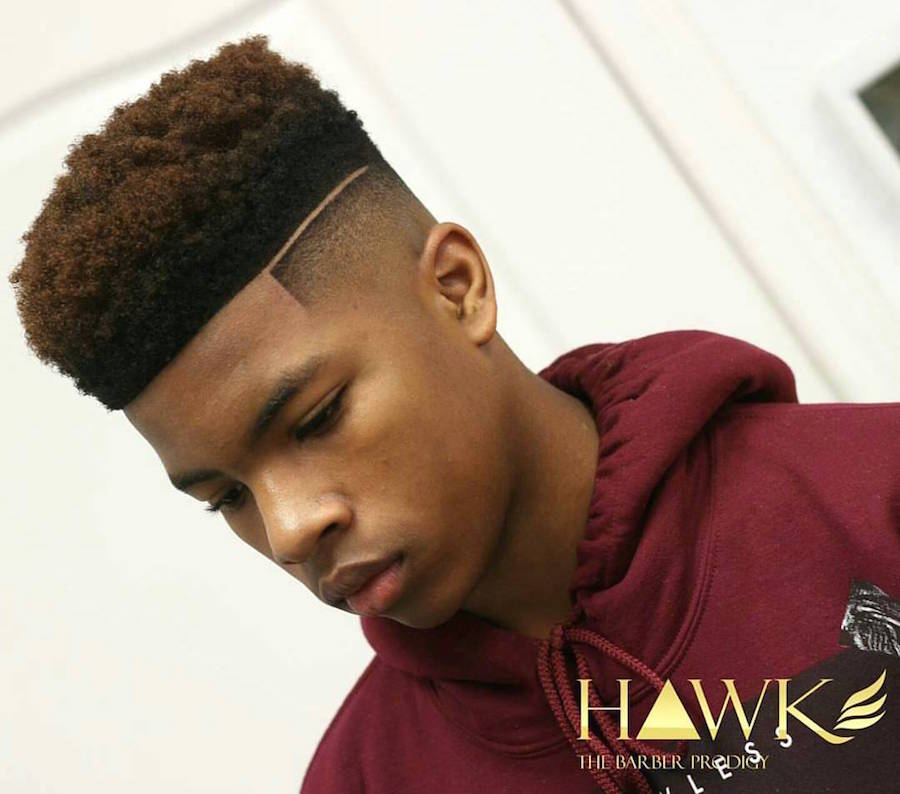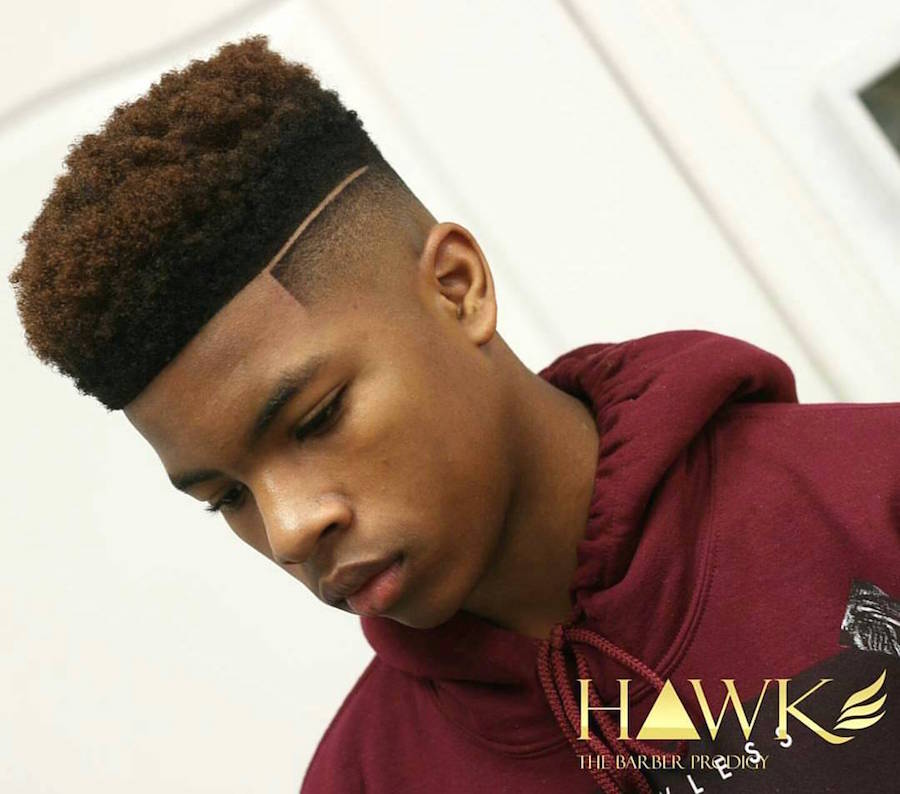 11. Long Hair Combover with Short Sides- A disconnected Combover with long hair on top.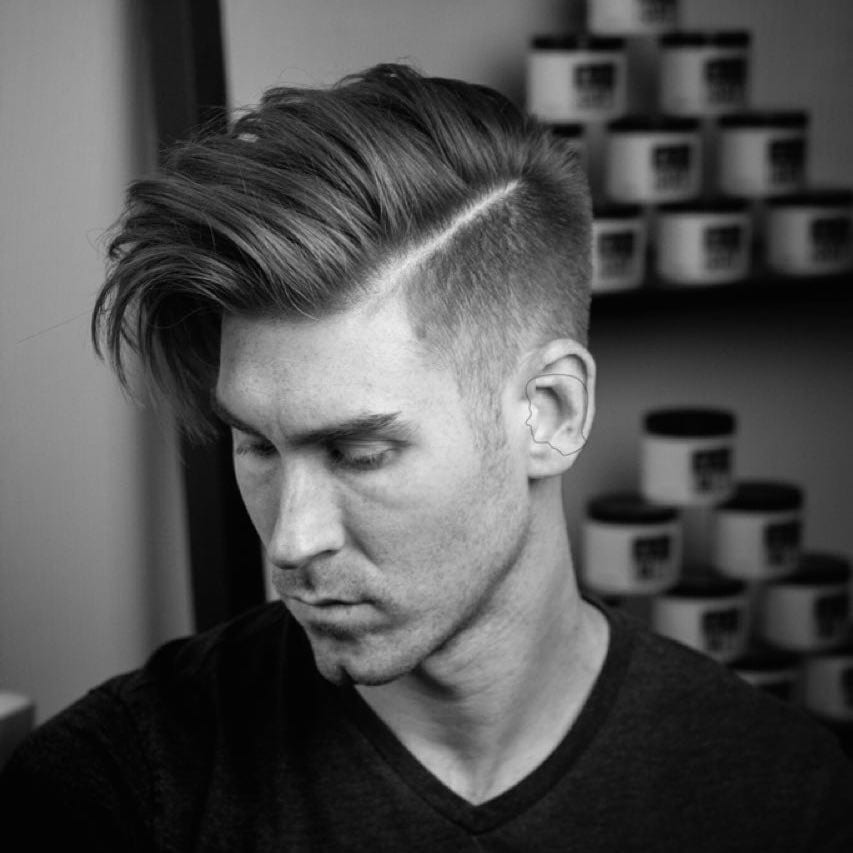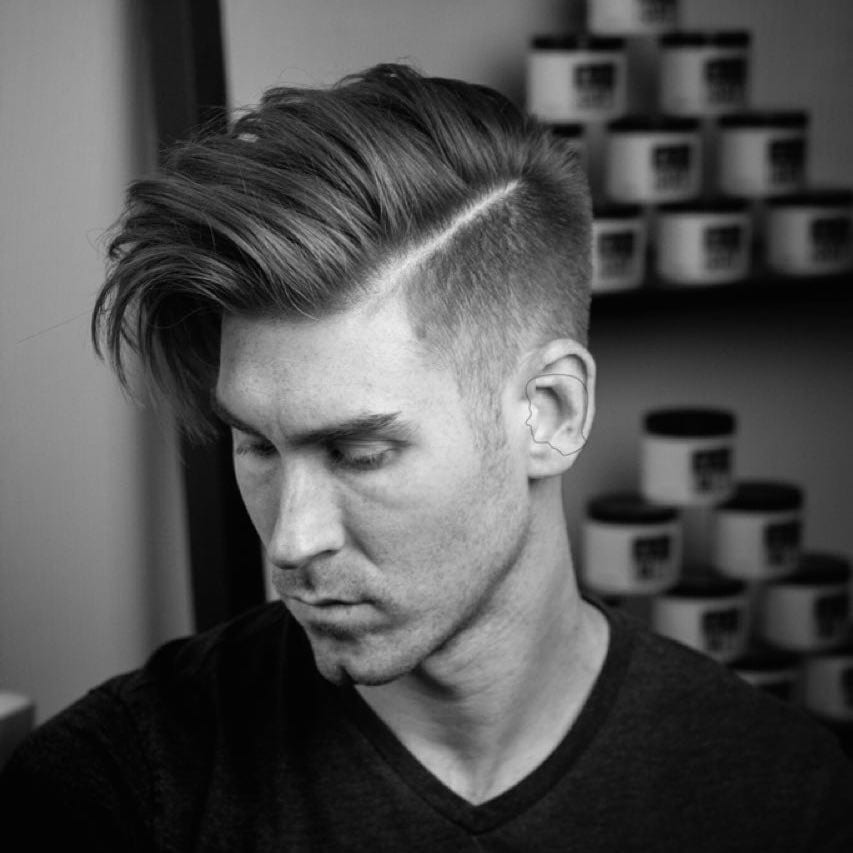 12. Waves with Skin Fade- High Fade blended perfectly with short wavy hair on top.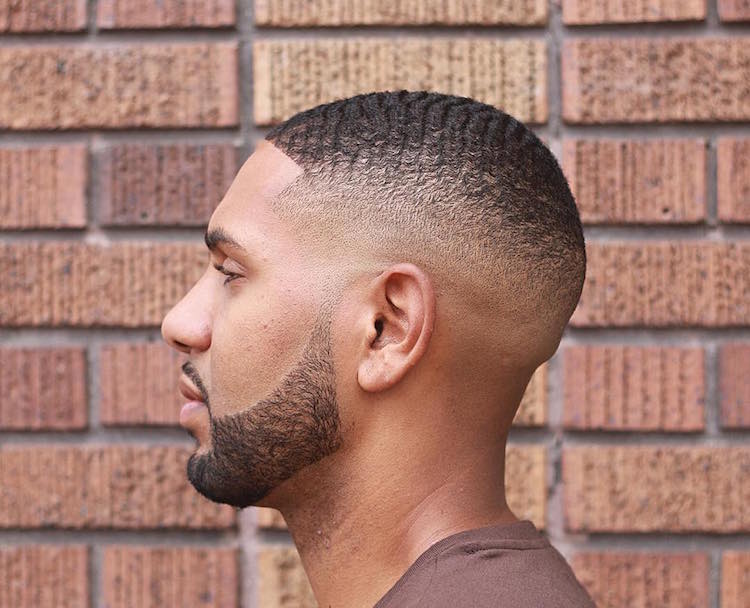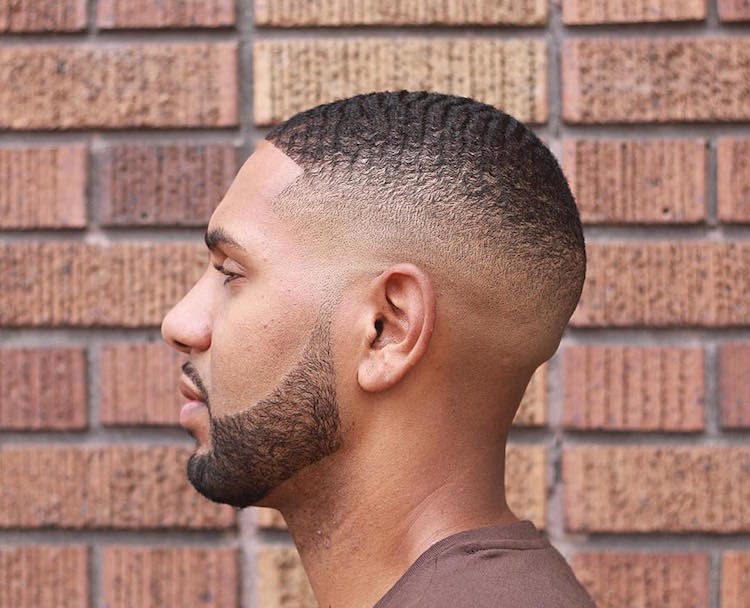 13. Super Clean Fade with Hard Part- Mens medium hairstyles 2018 with a hard pat and a skin fade.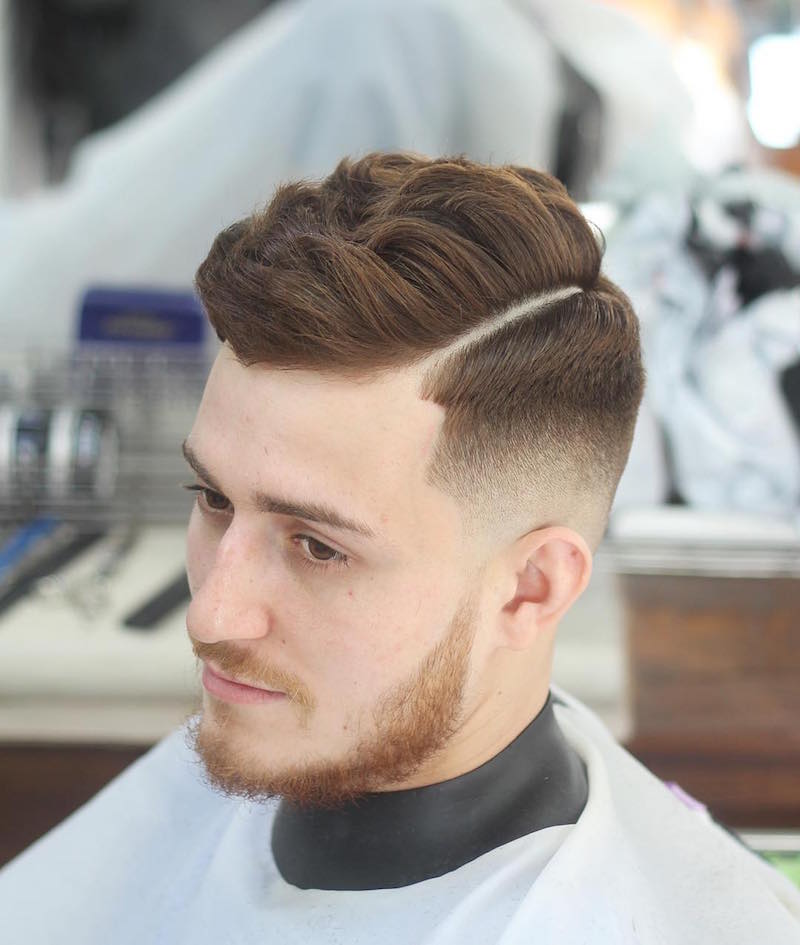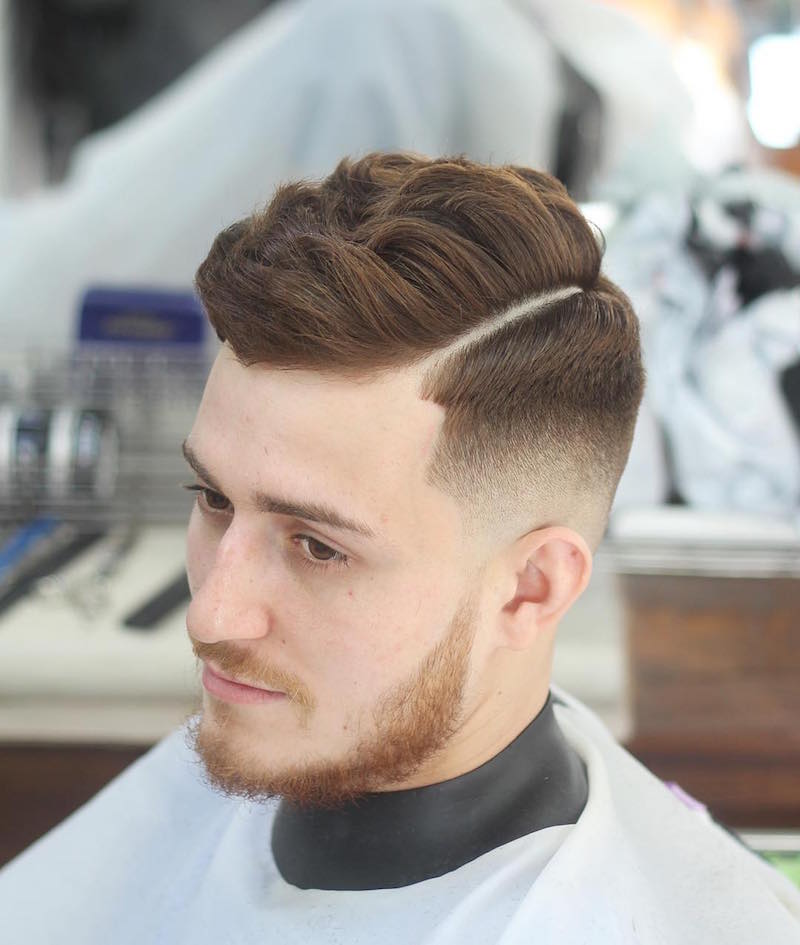 14. Short Spikes with Skin Fade- Shape up in the front hairline with a skin fade.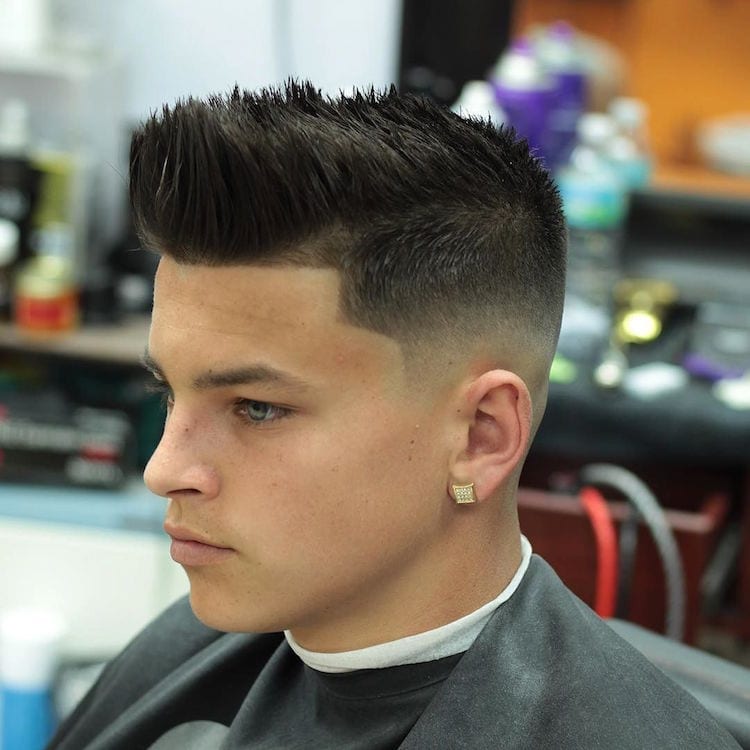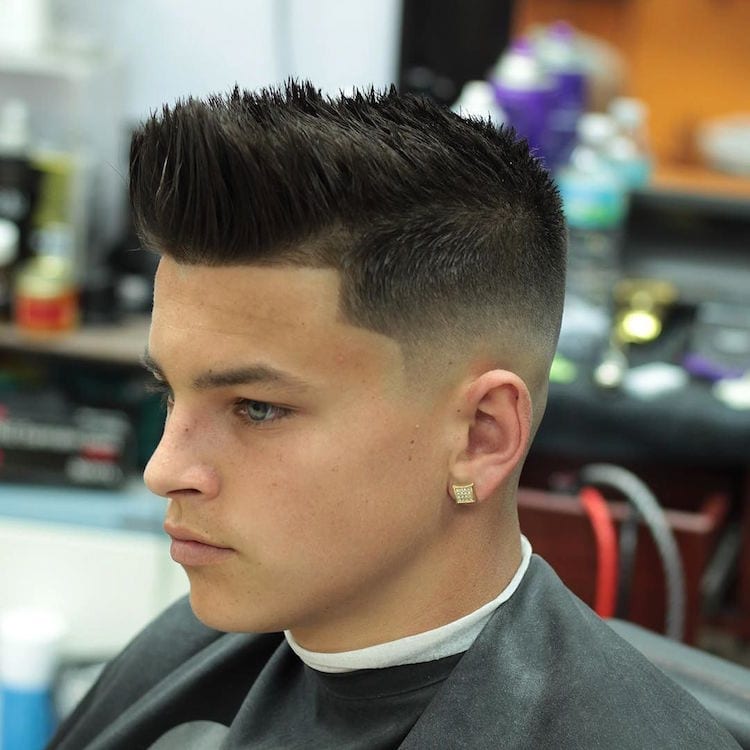 15. Bald Fade with Curly Hair- A mid bald fade with long curly hair on top.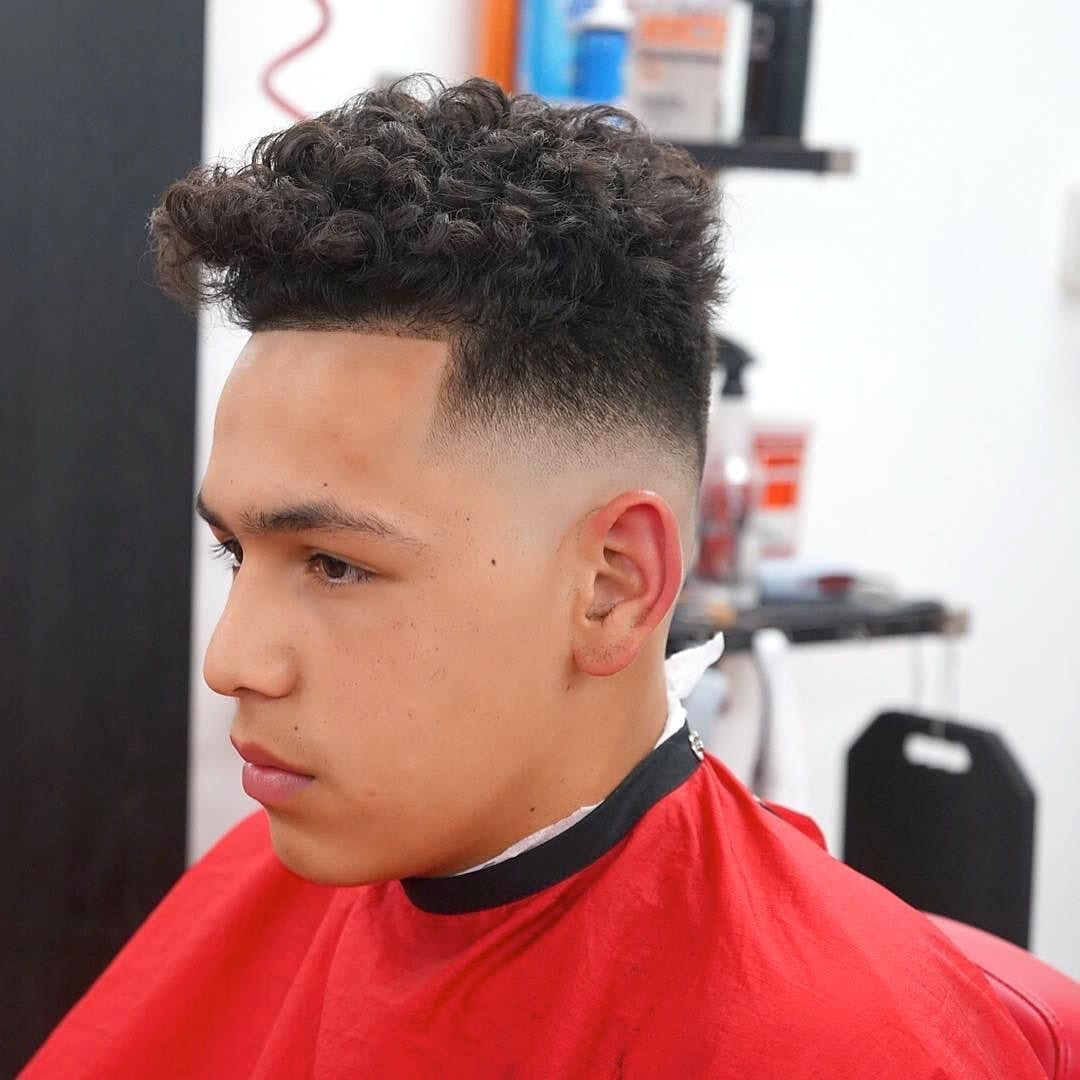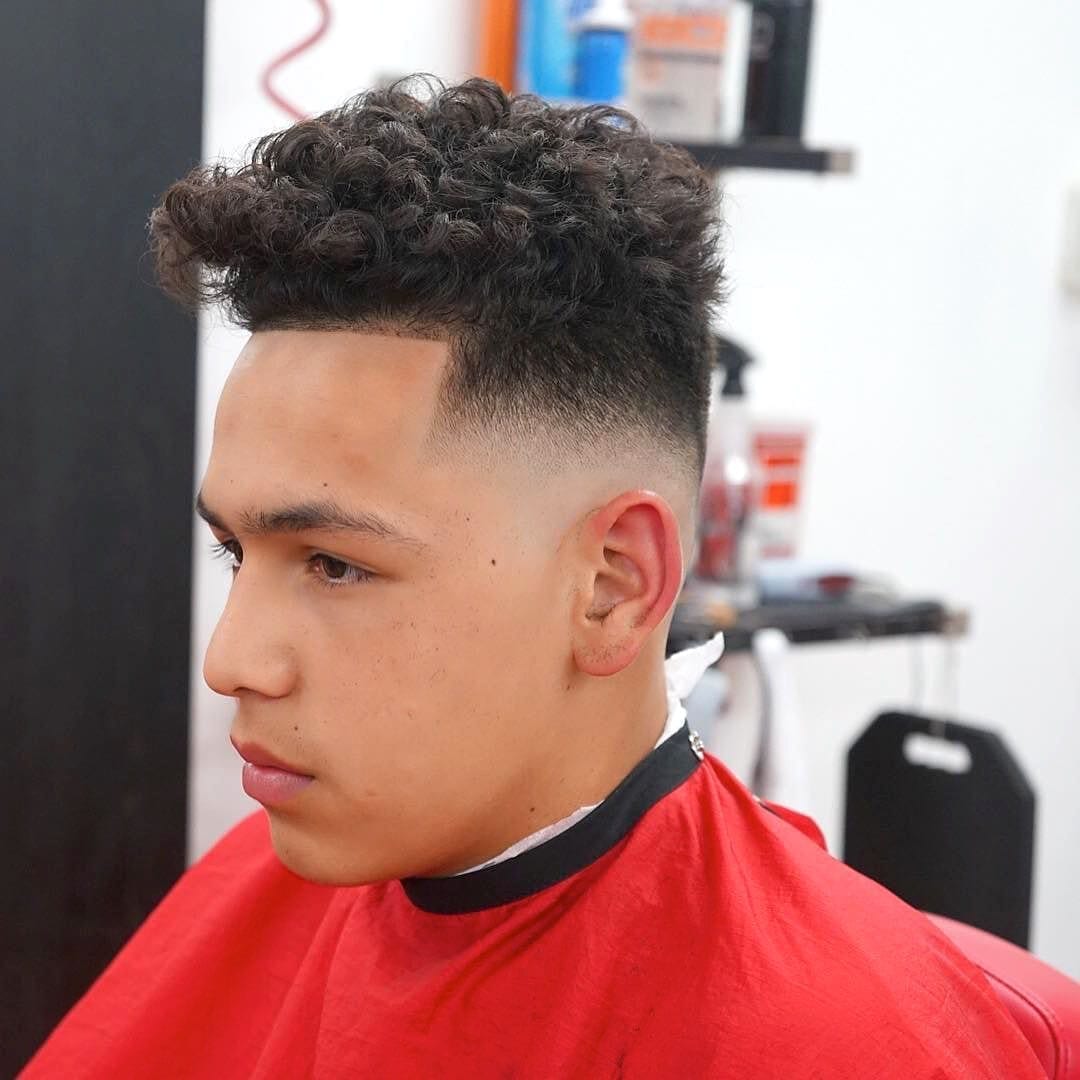 16. Short Sides with Long on Top- Fringe in front, long hair on top, short sides.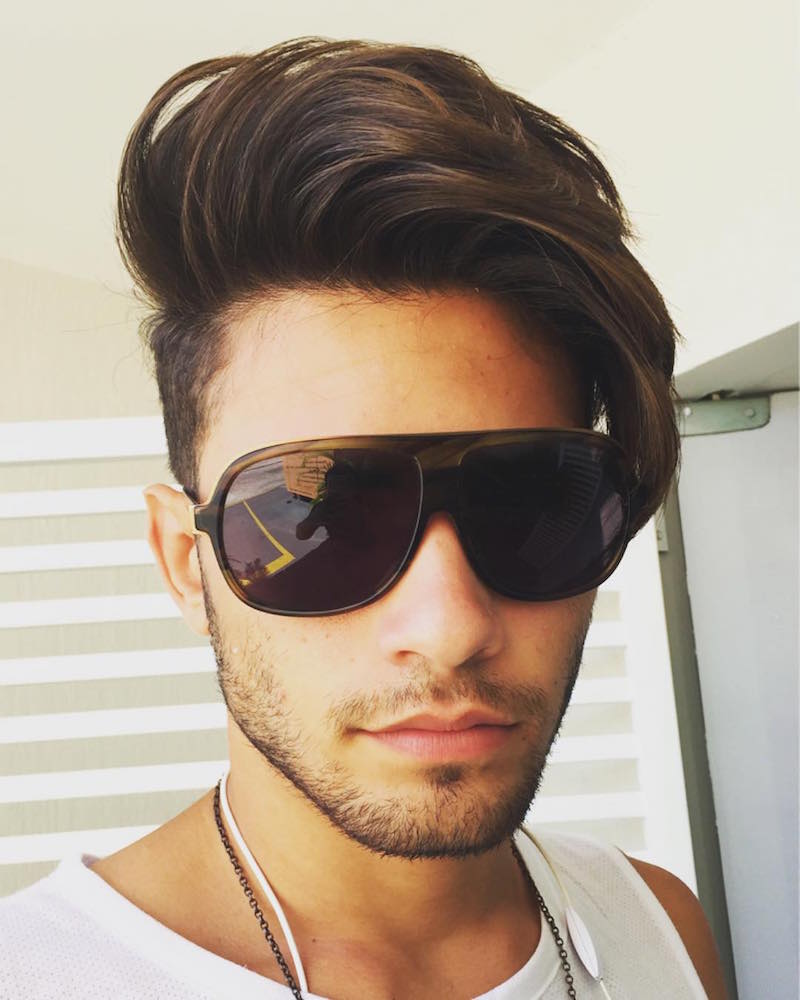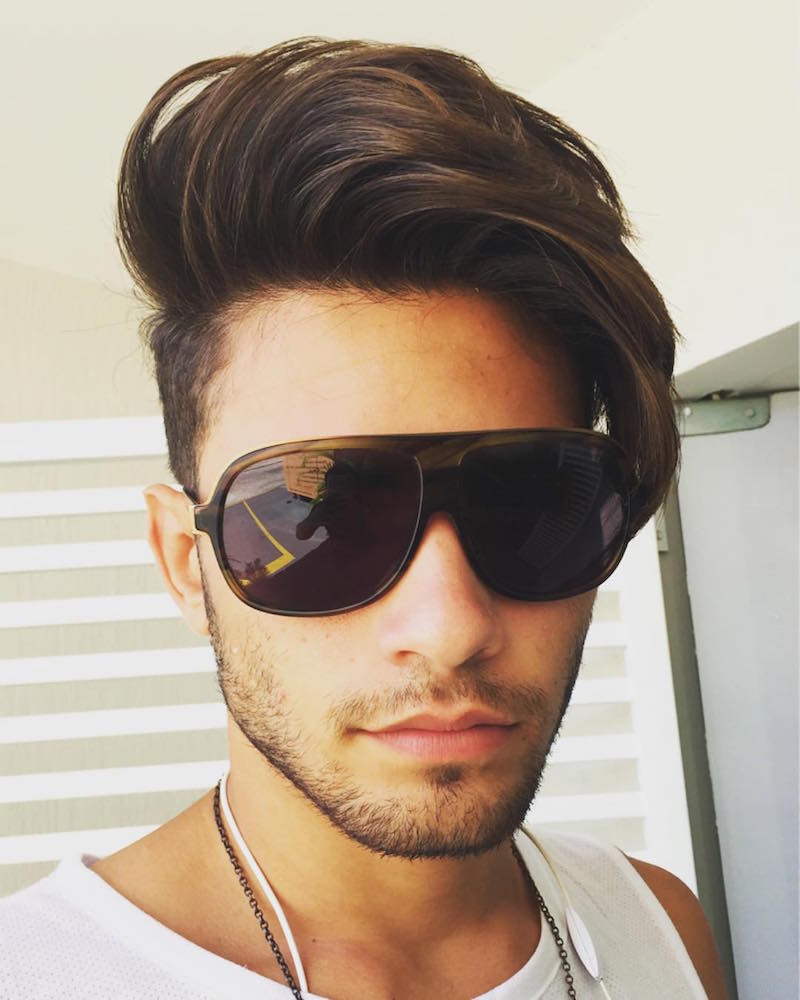 17. Double Part Pampadour- A fade with two parts with thick hair on top.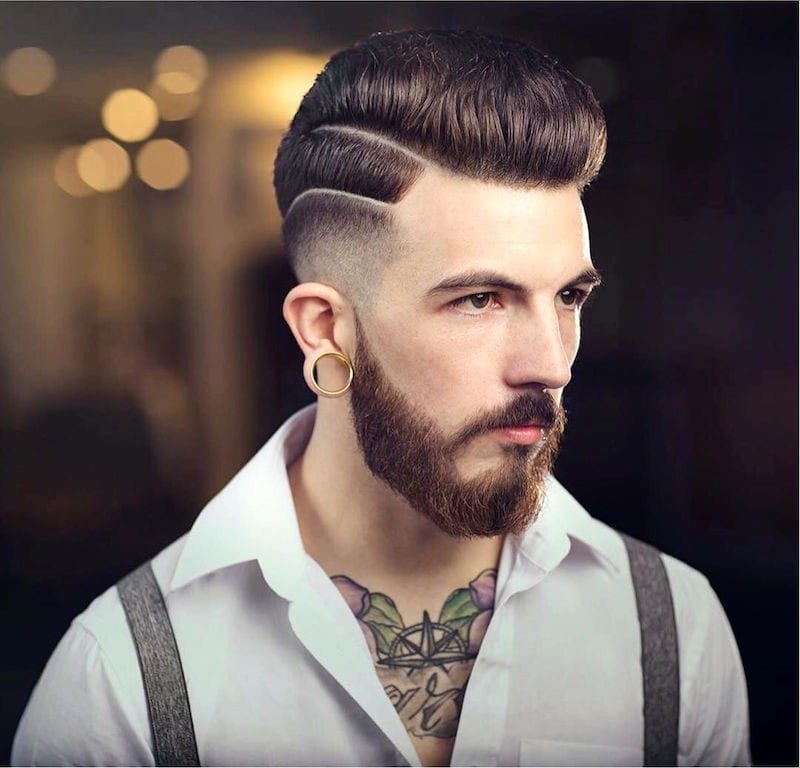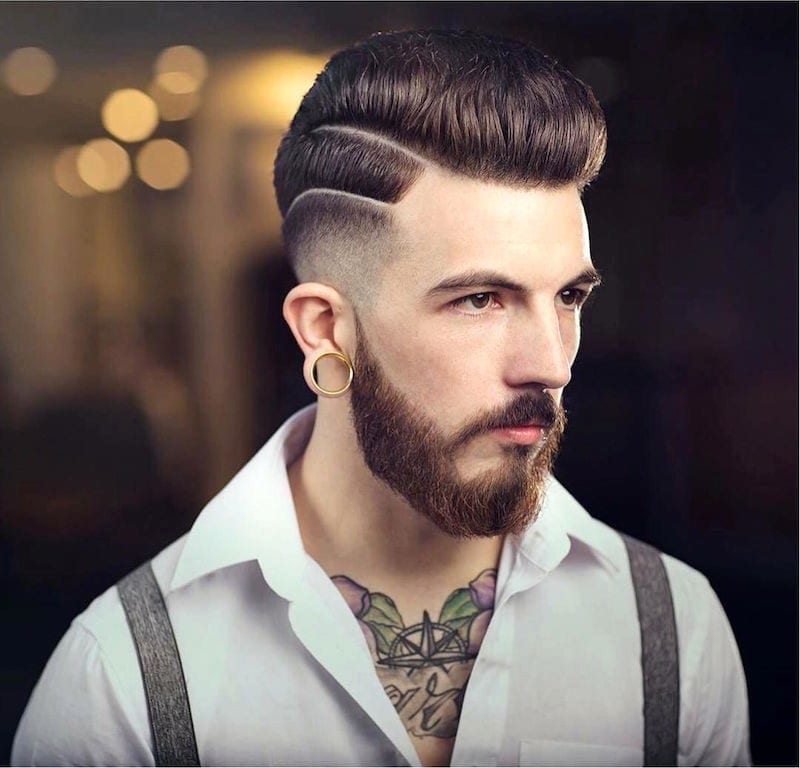 18. Medium Scissor Cut- A traditional medium length hairstyles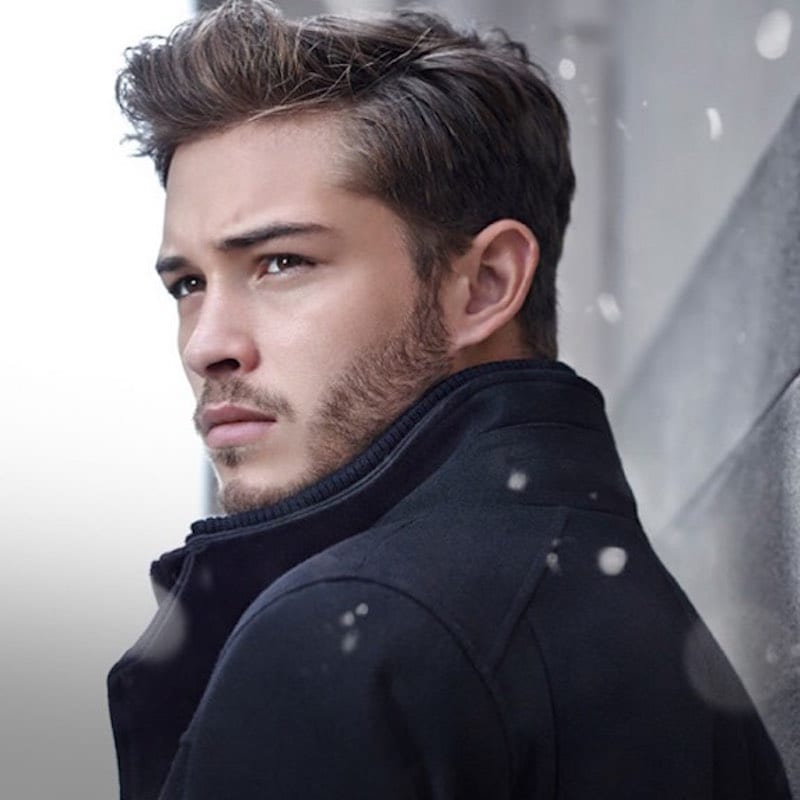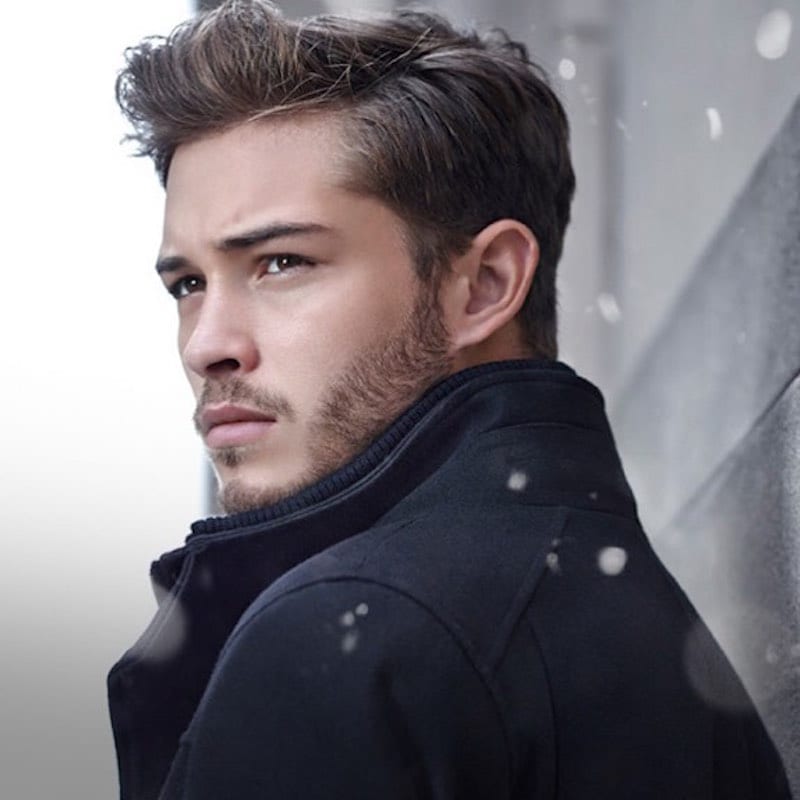 19. Short Hair Slicked Back- Short hair on sides blended with medium hair on top.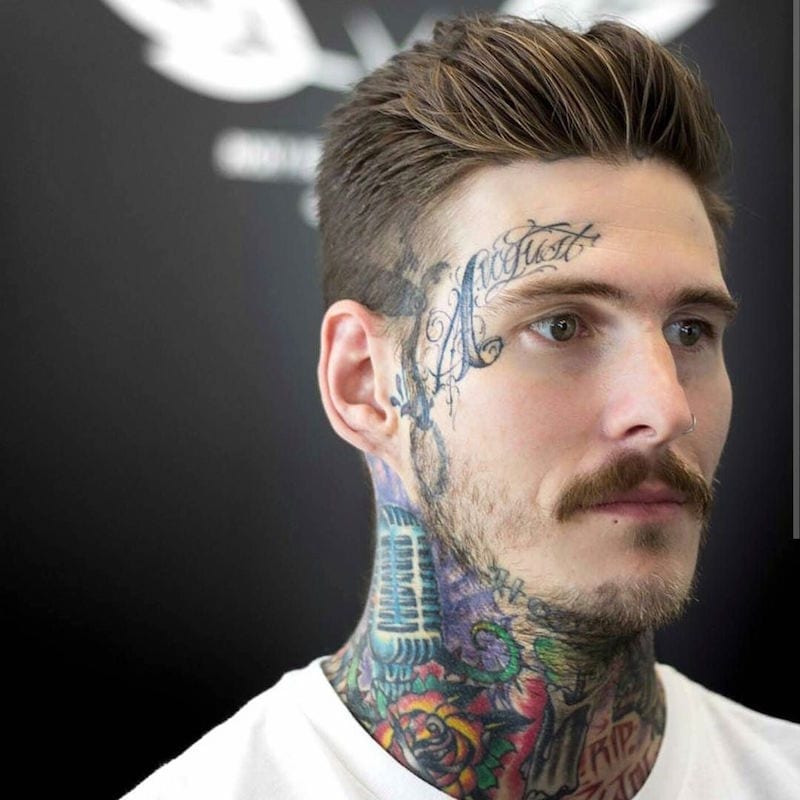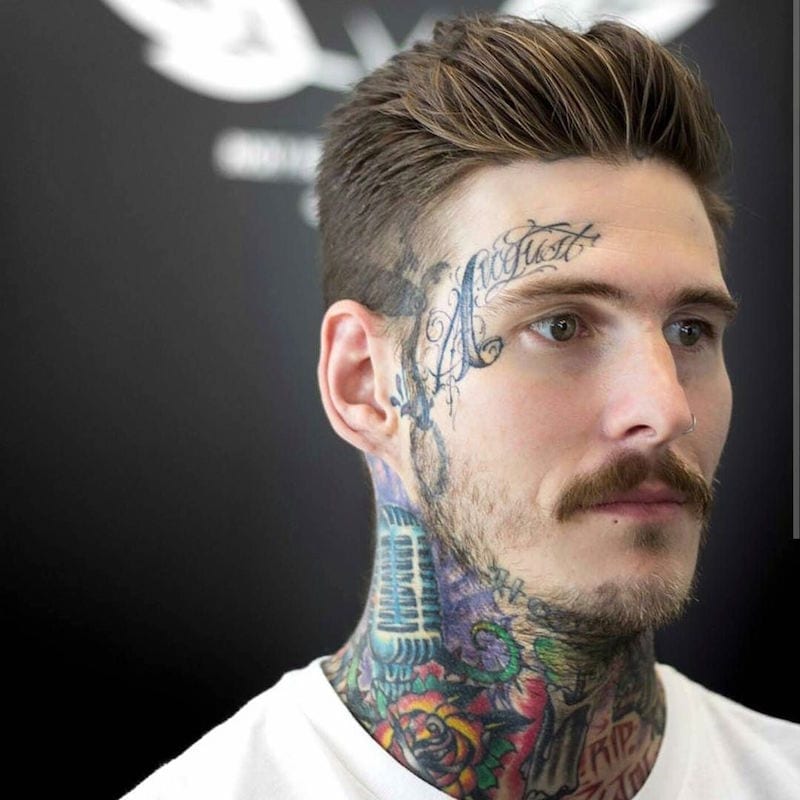 20. Short slicked Pompadour with Hard Part- A classic and simple short haircut.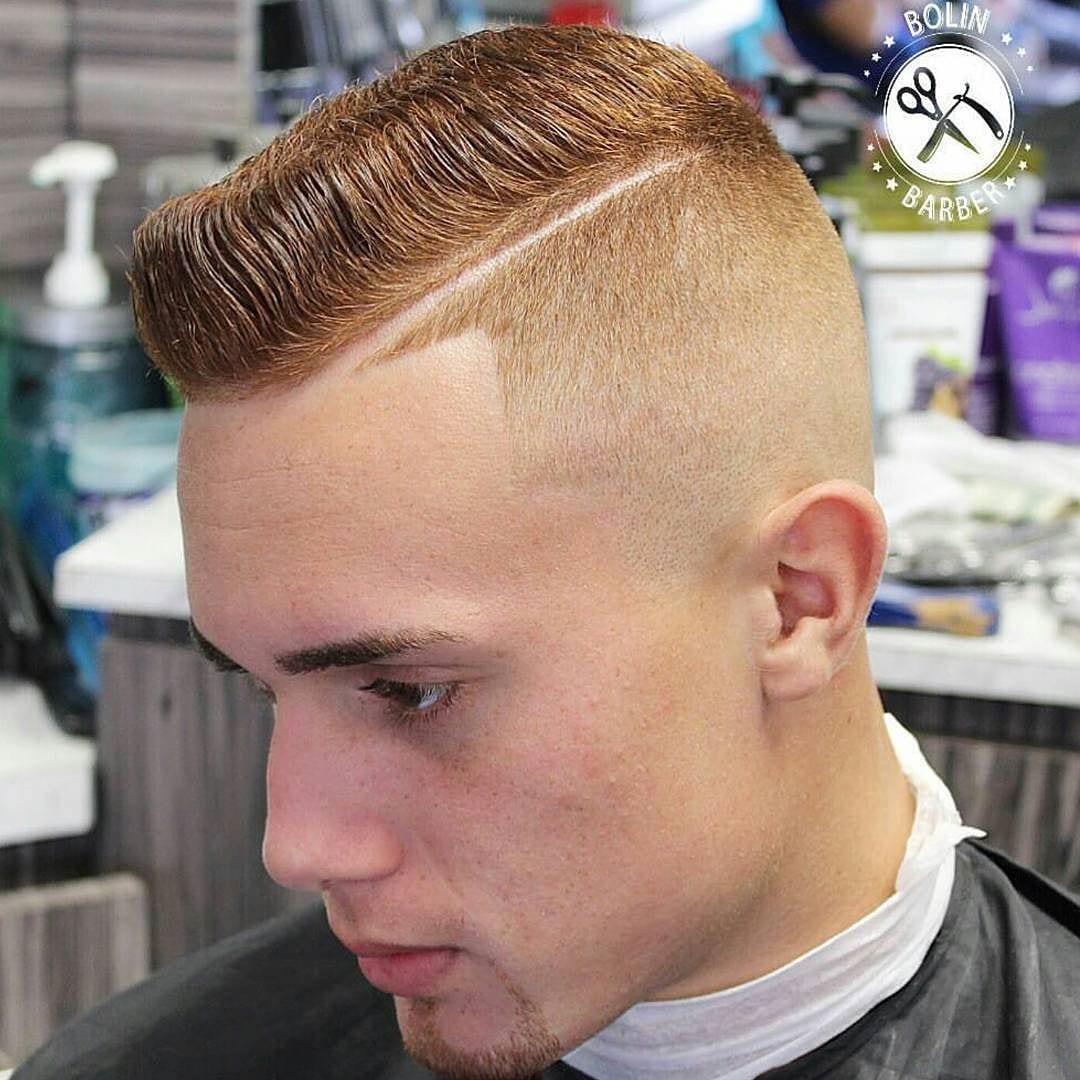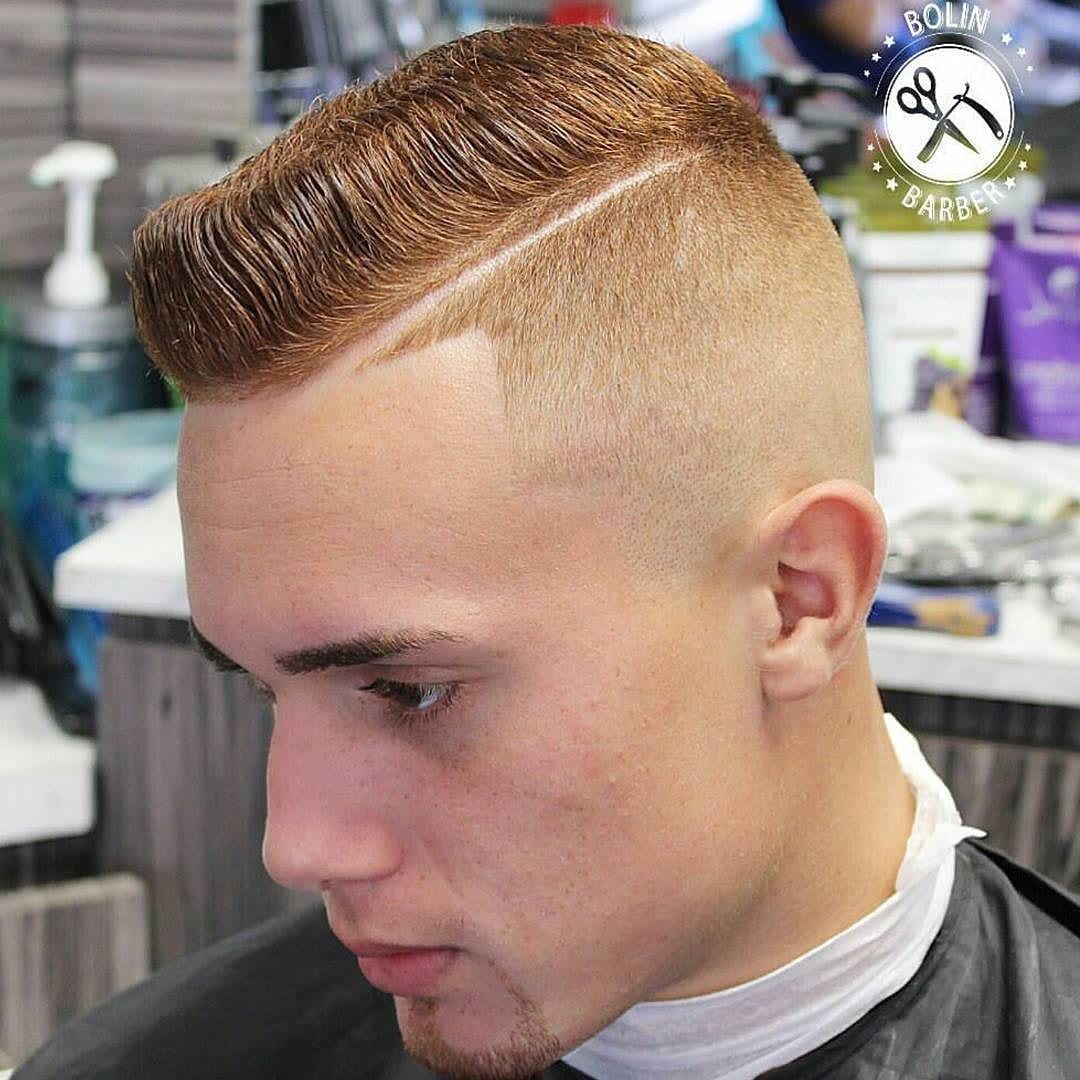 21. Short Spiky with Low Fade and Step- Medium length on top with a low fade and step.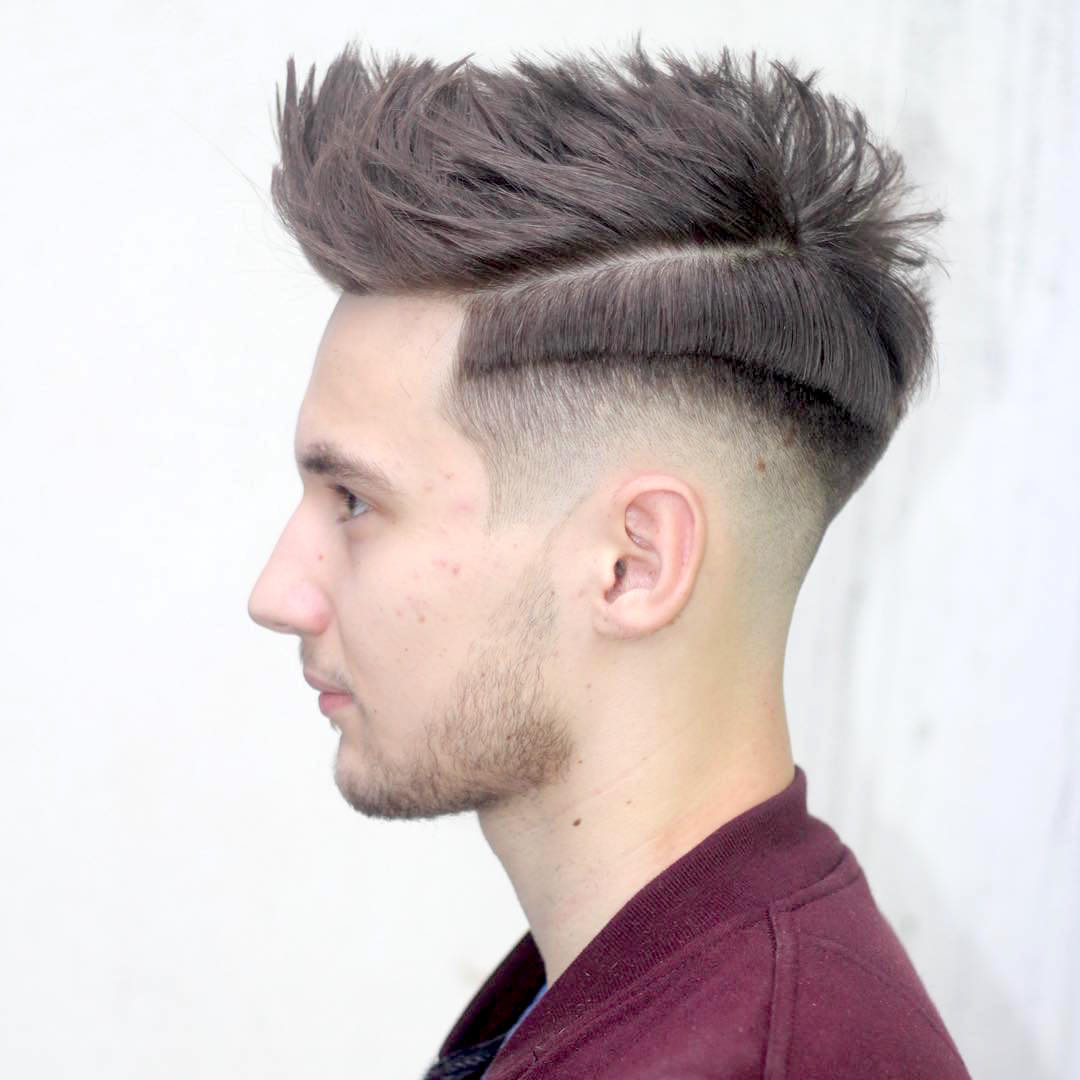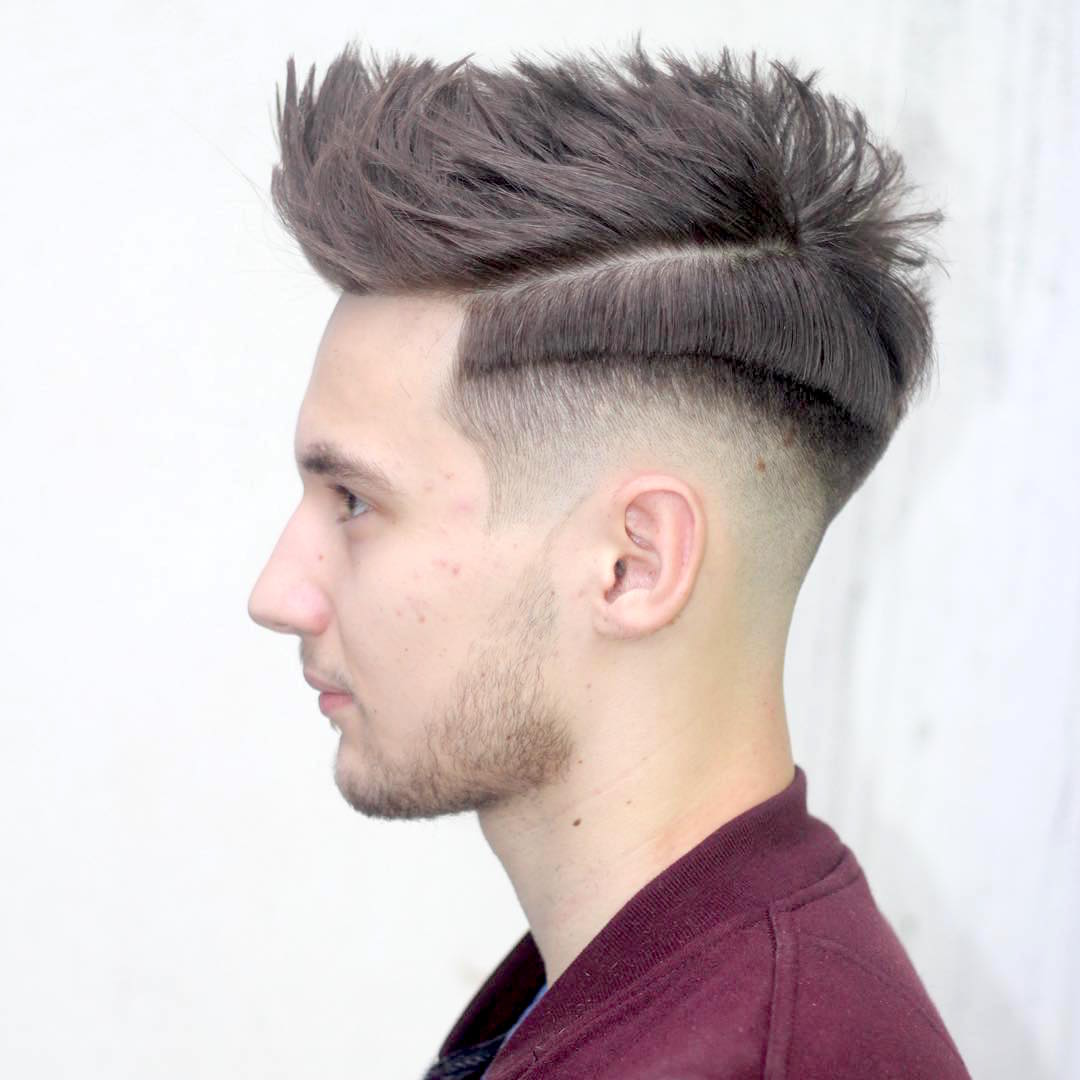 22. High Fade Curly- A high fade with long curly hair on top.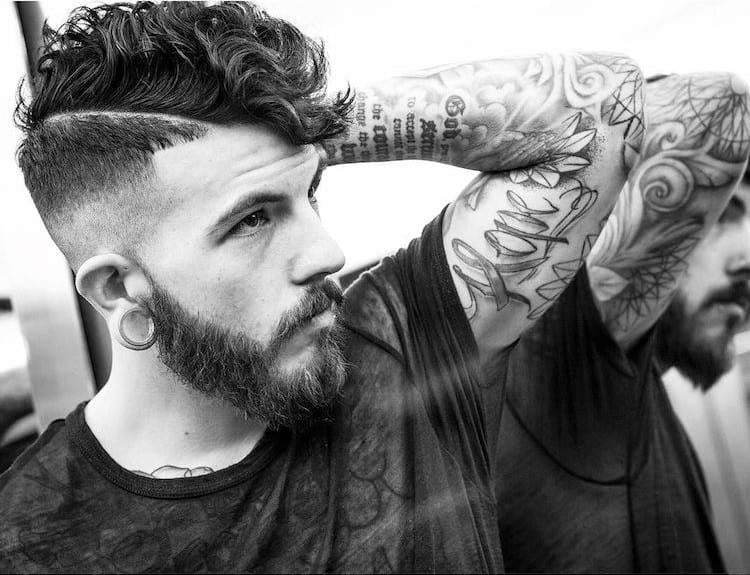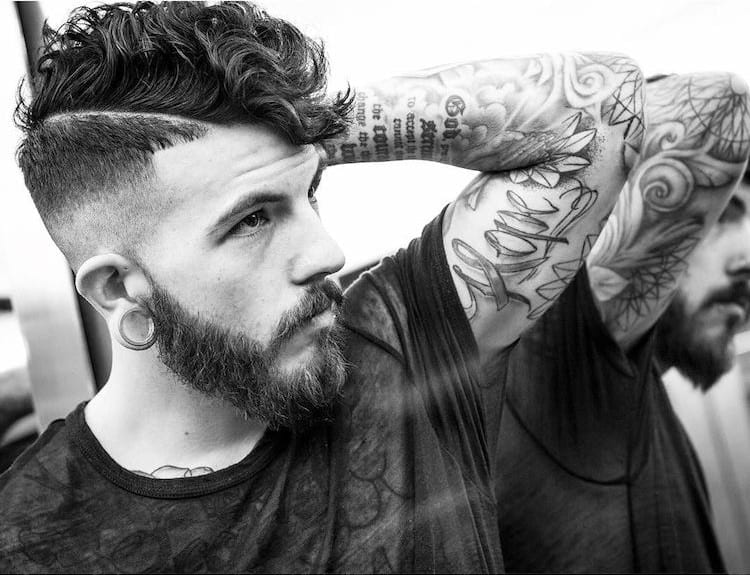 23. Slicked Back Hairstyle- Traditional cut styled by blowdryer.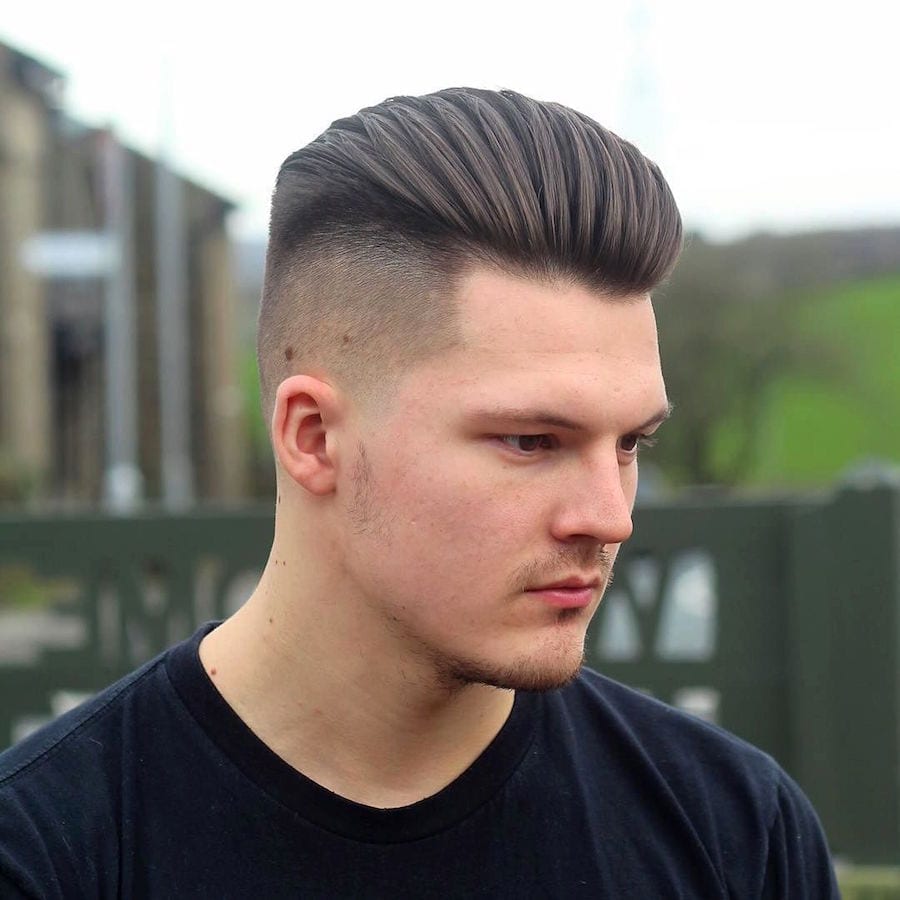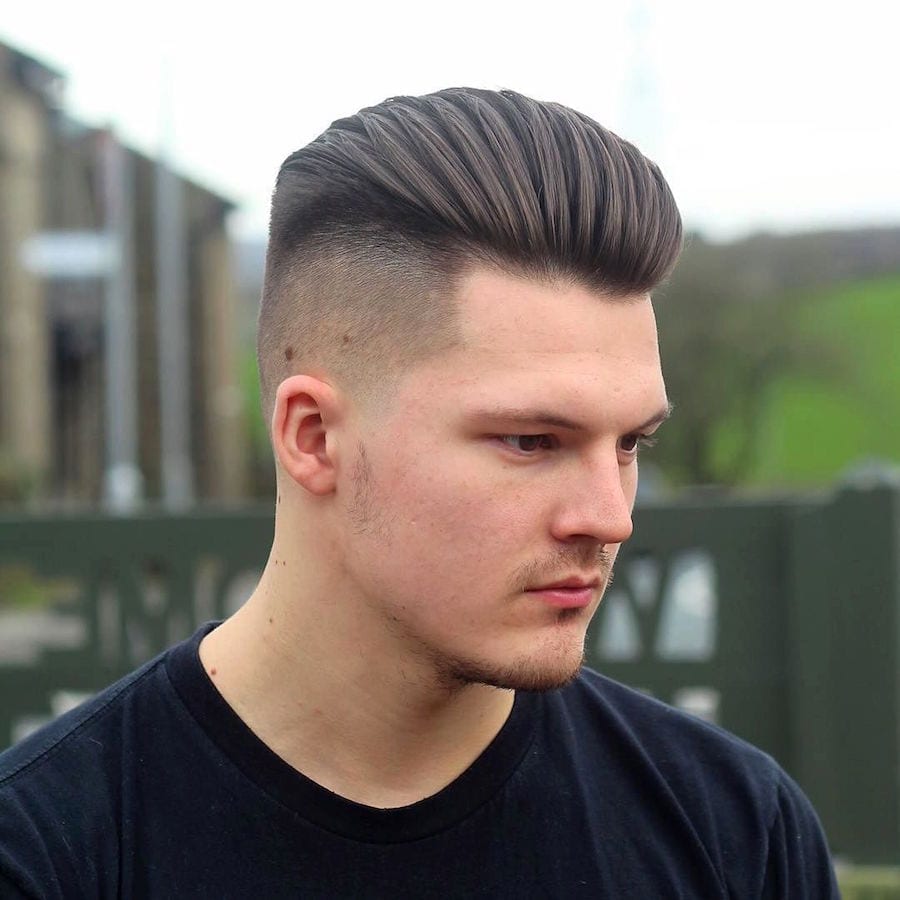 24. Mid-Fade Textured Pomp- High Fade with a textured quiff.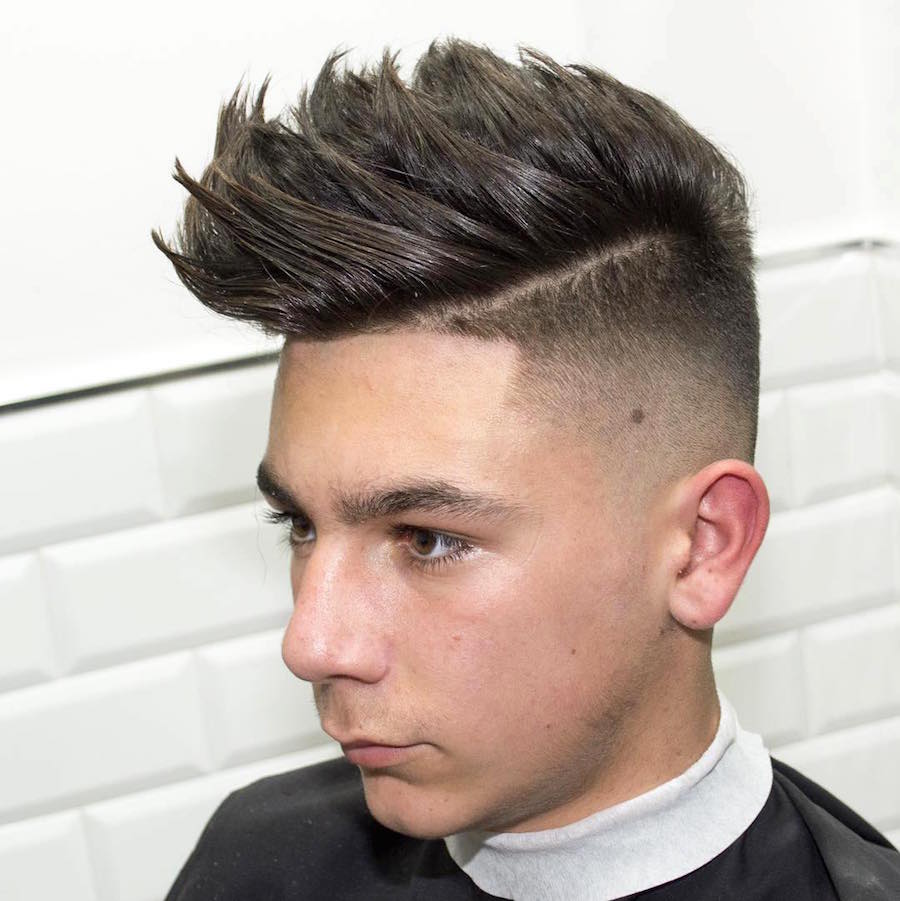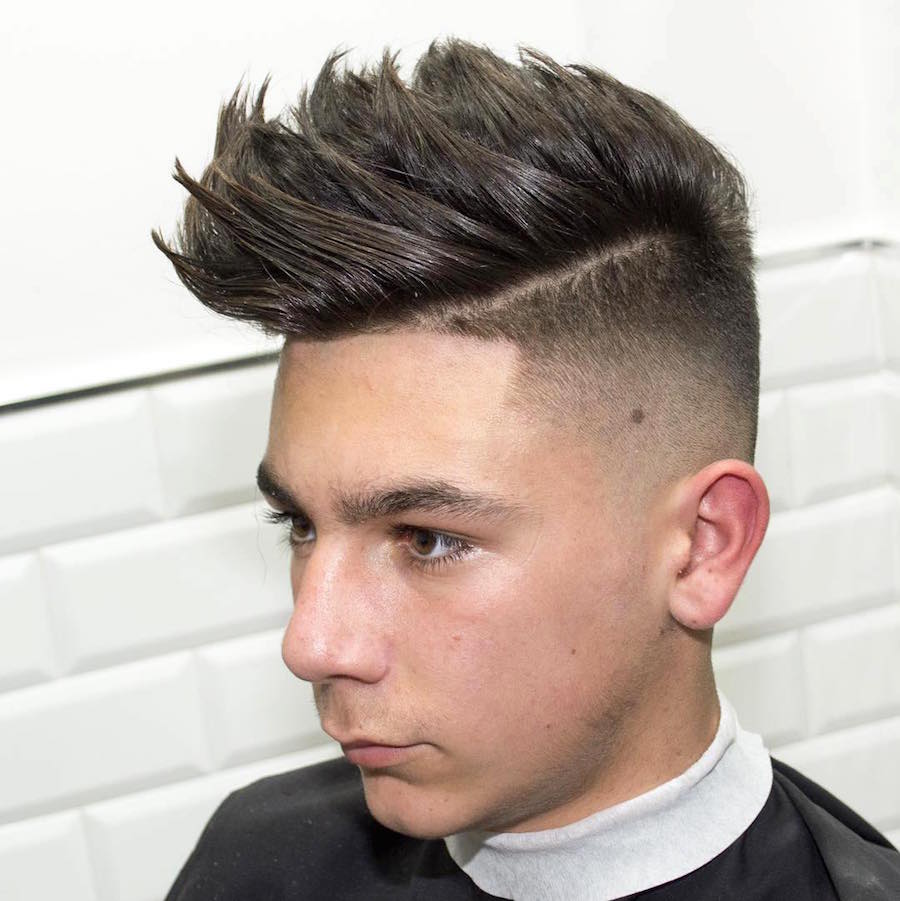 25. Curly Undercut- Curly hair on top with undercut.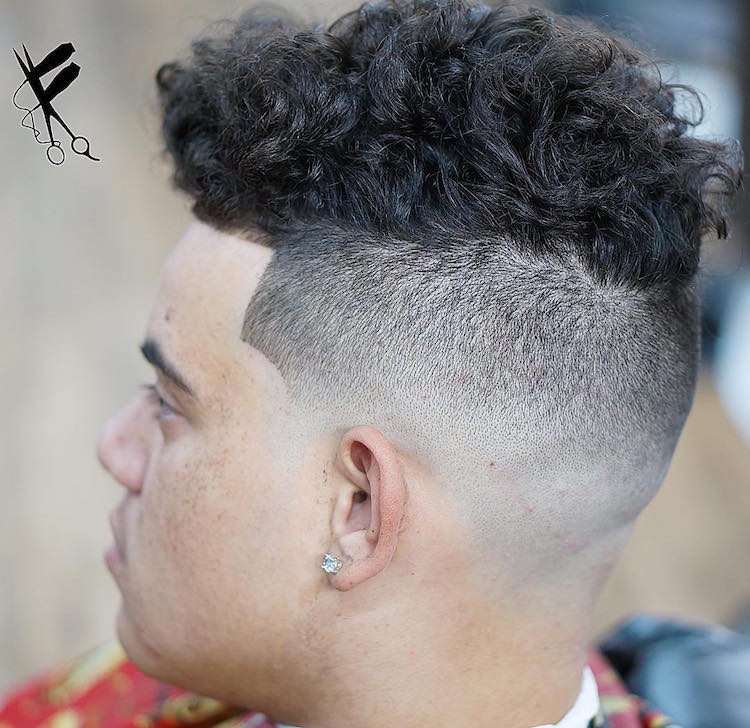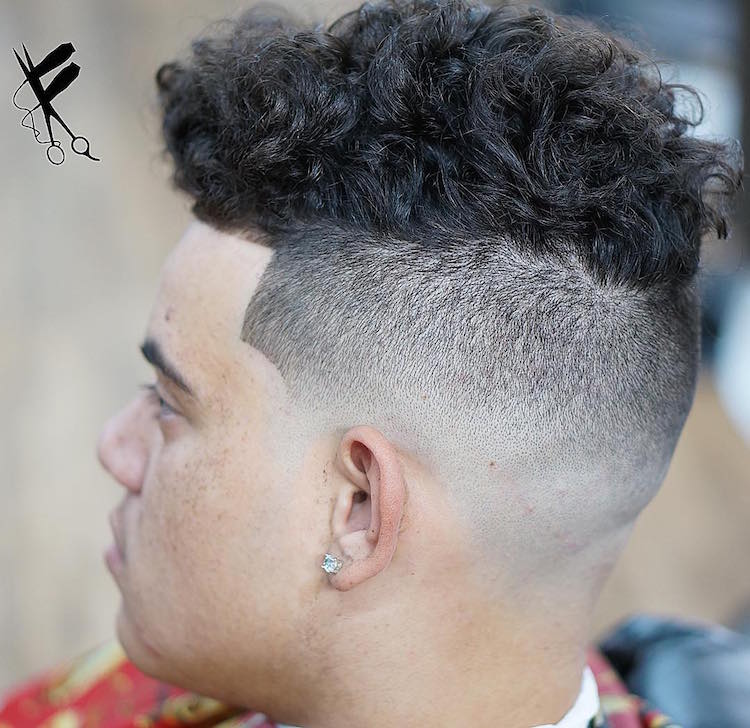 26. Medium Messy Undercut- Undercut with messy medium hair.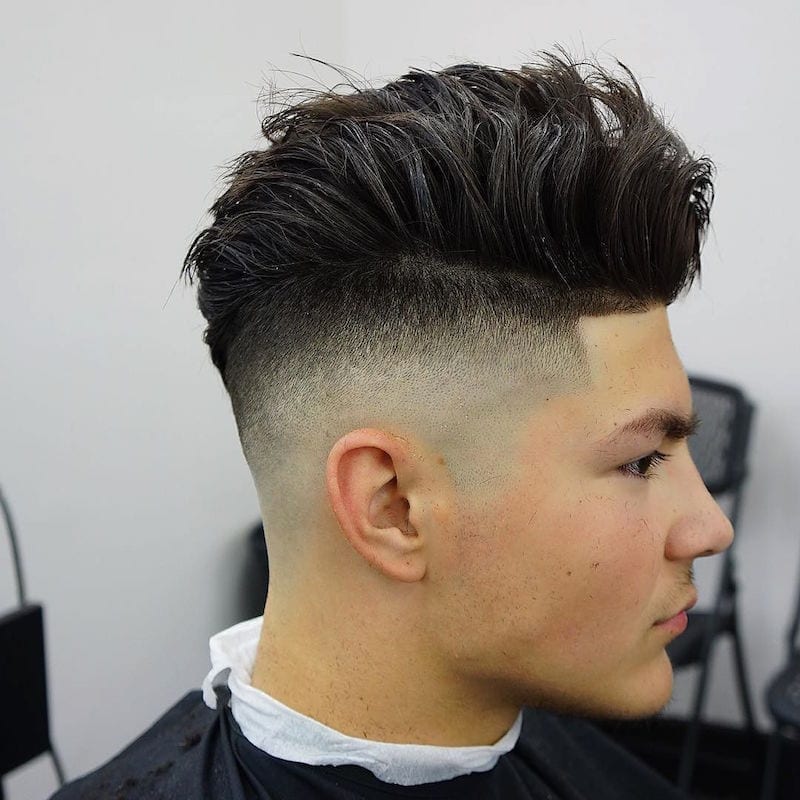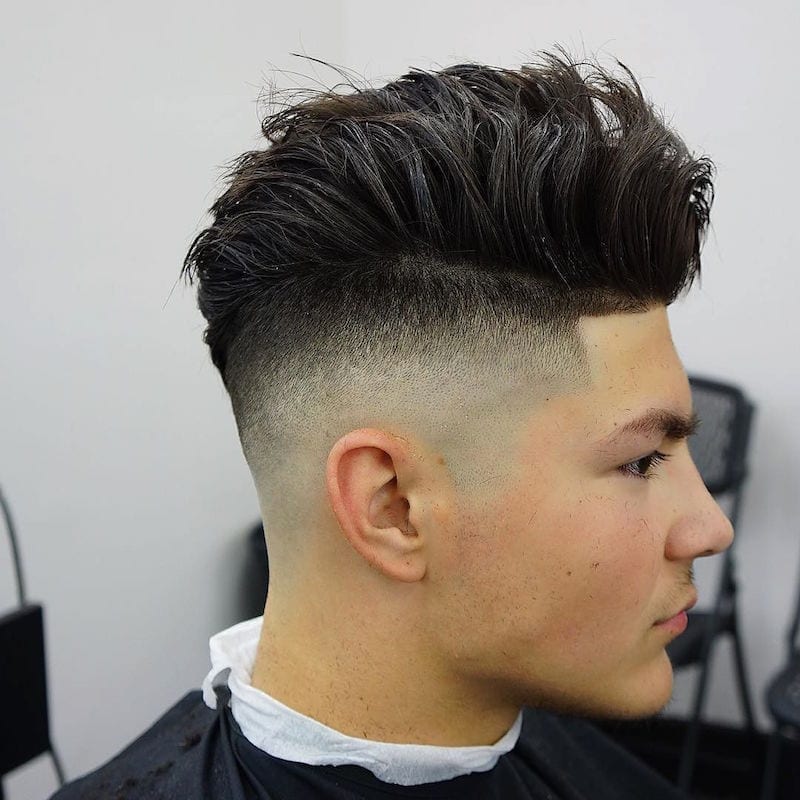 27. Short Crop Undercut- Disconnected undercut with short sides.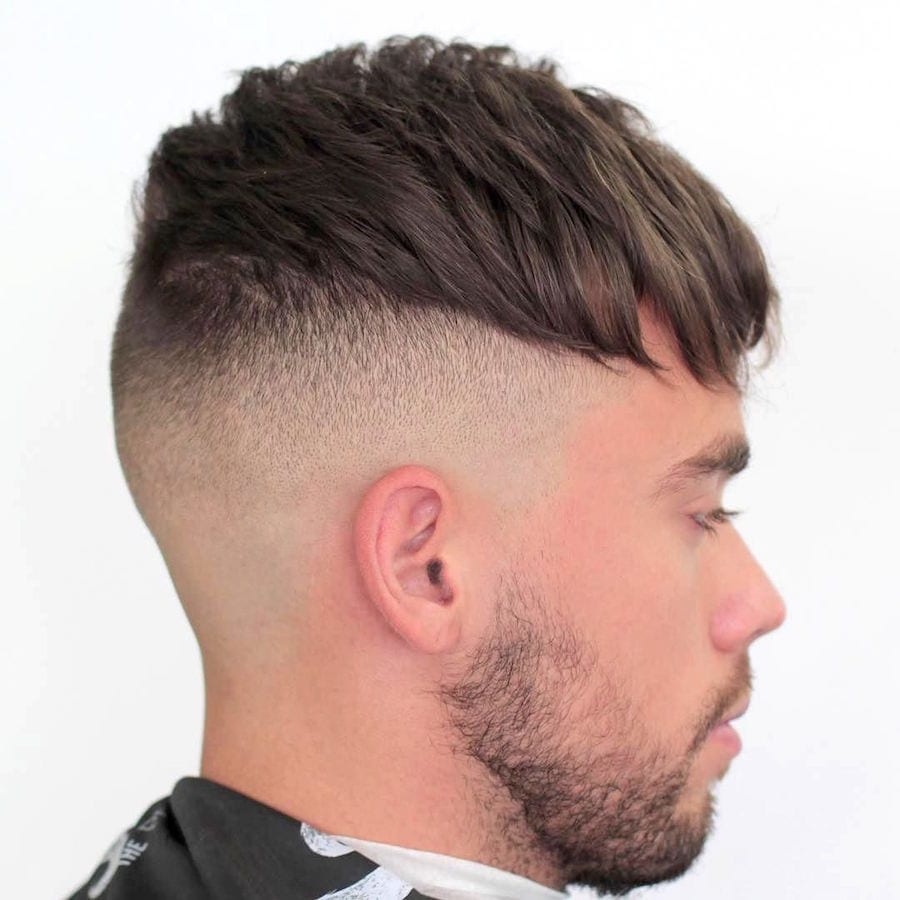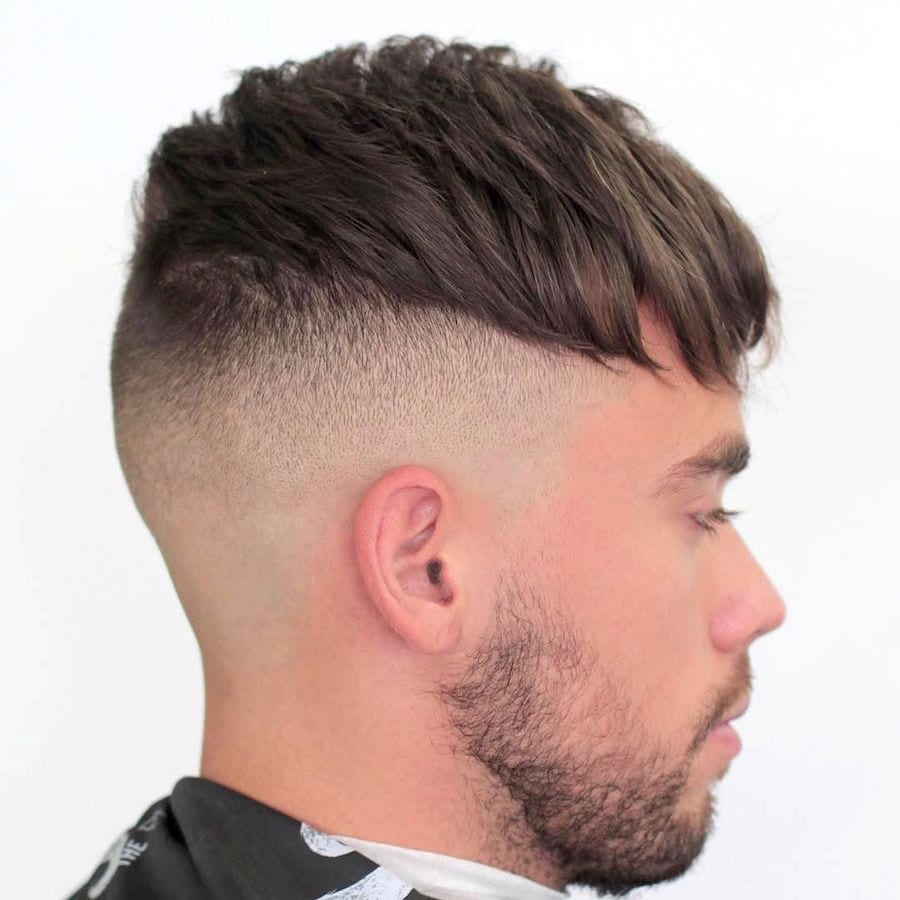 28. Long Wavy and High Fade- A high fade on sides with long wavy hair on top.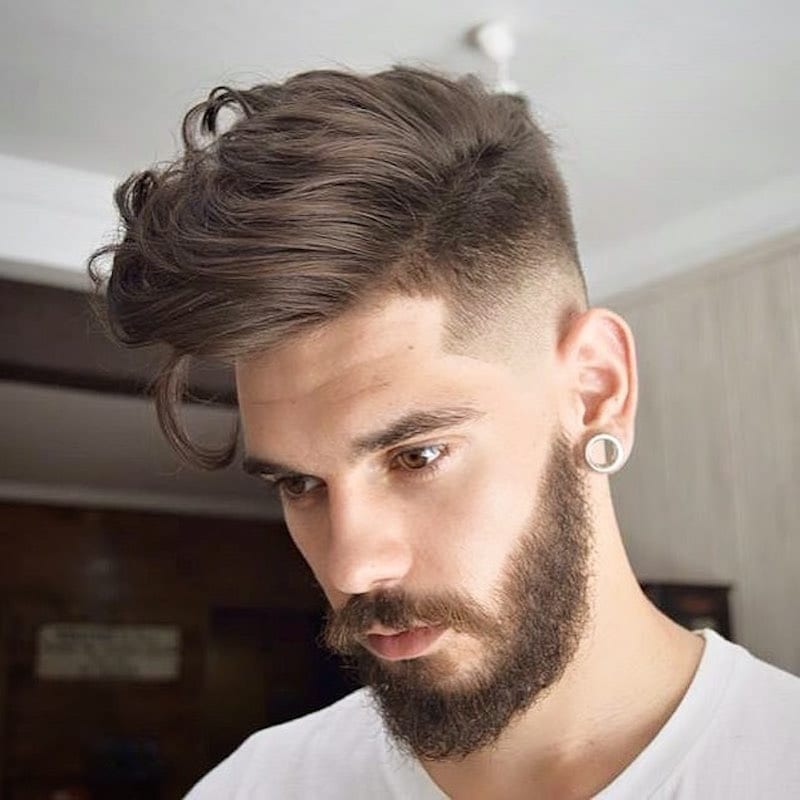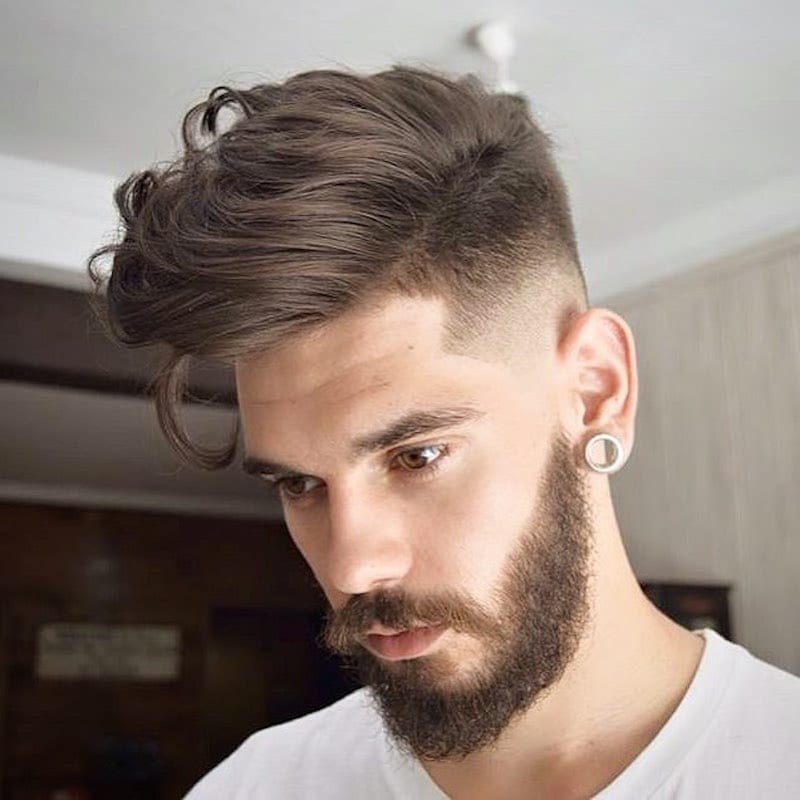 29. Taper with Twist Curls- A taper fade with curled in the short hair.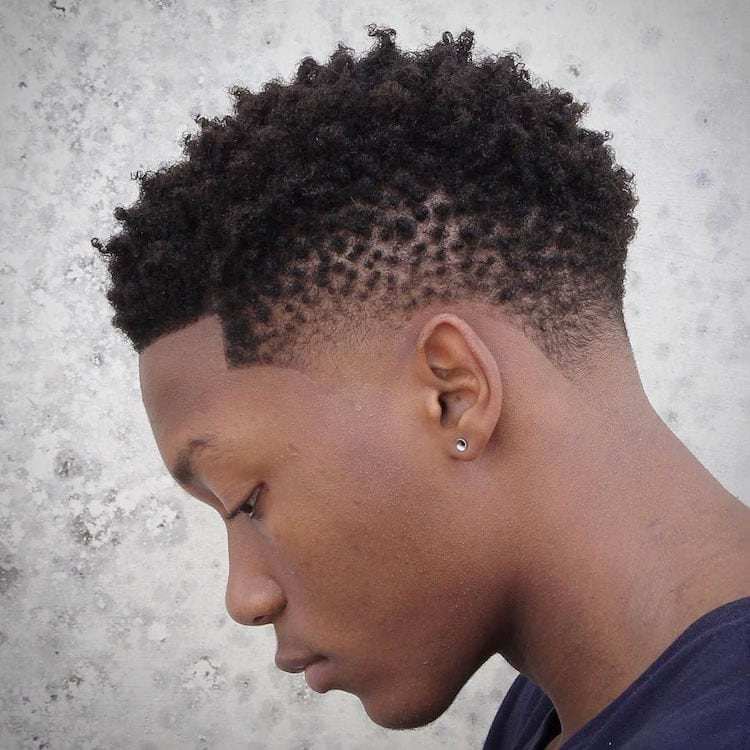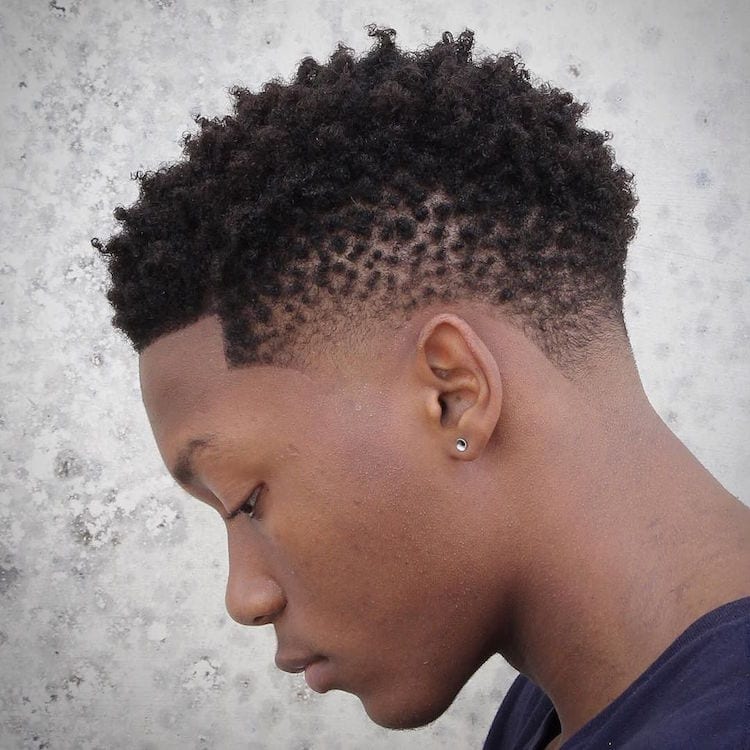 30. Long Curly Fringe with Short Sides- Long curls up front and short on sides and back.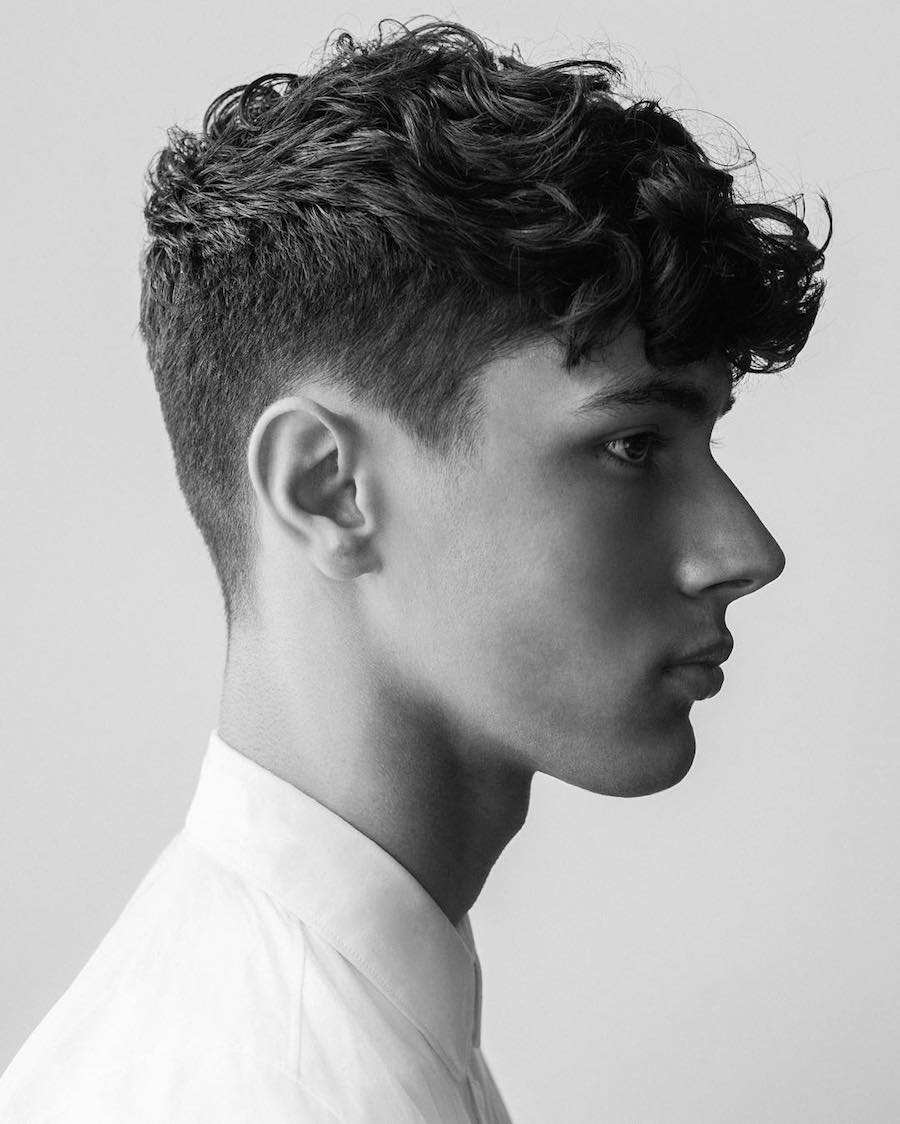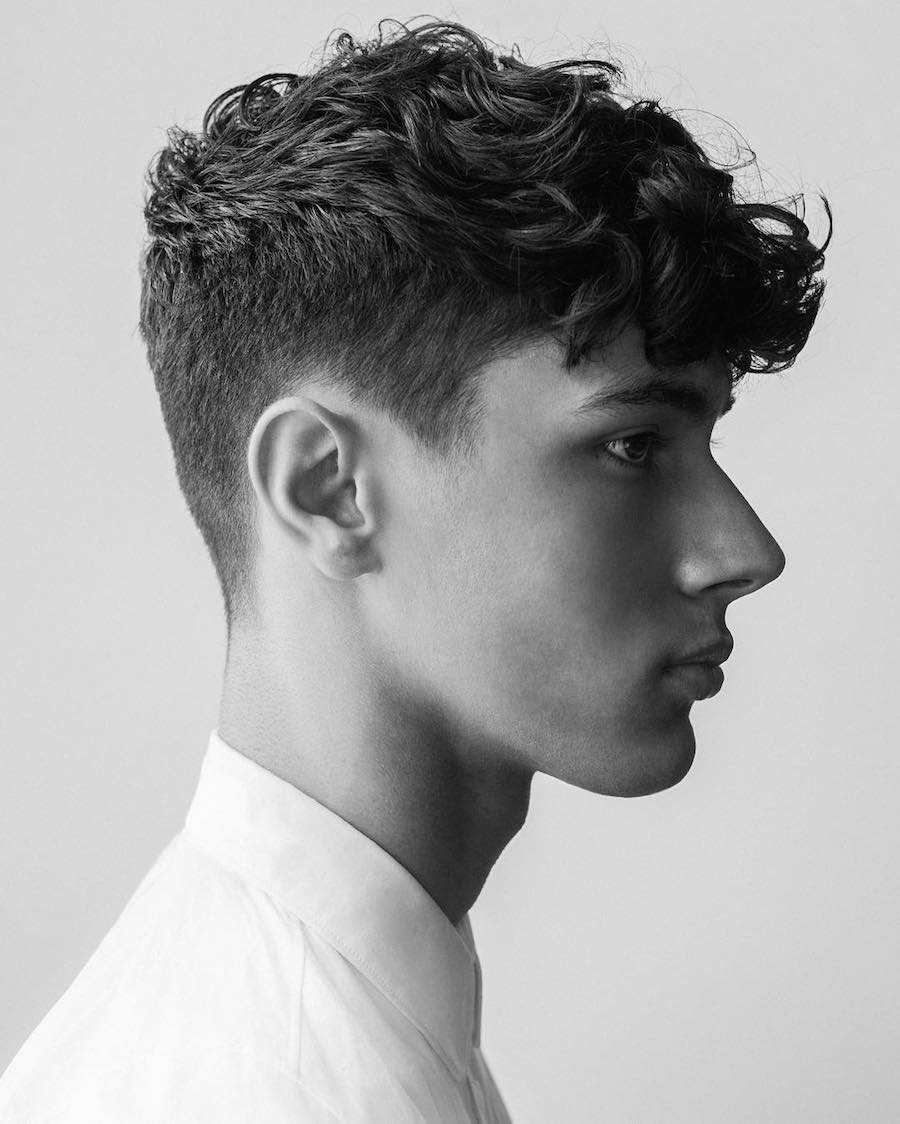 31. Natural Curls with Hard Part- Clean on sides with hard part and curls on top.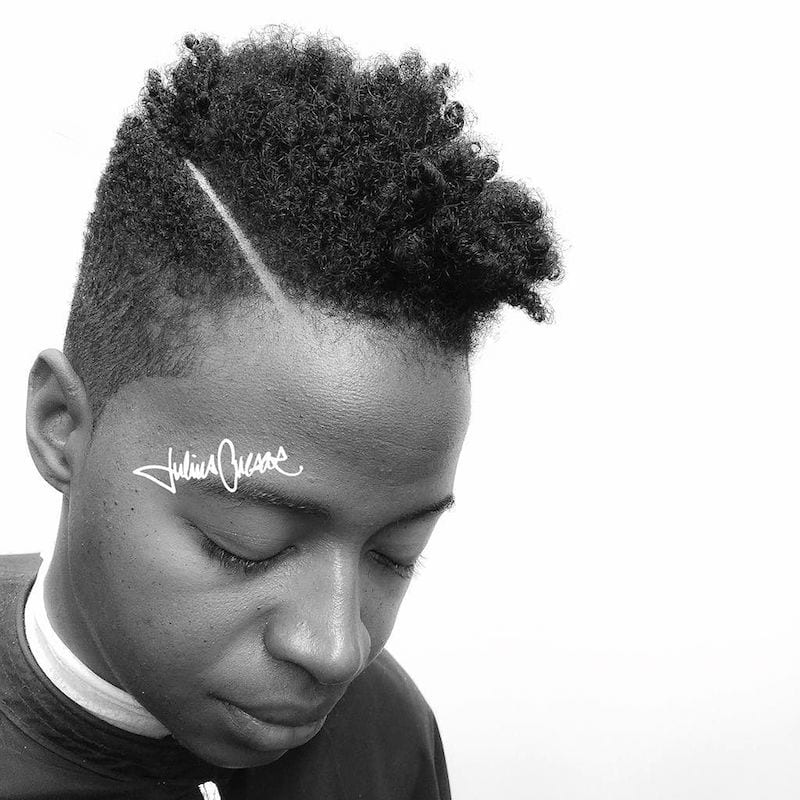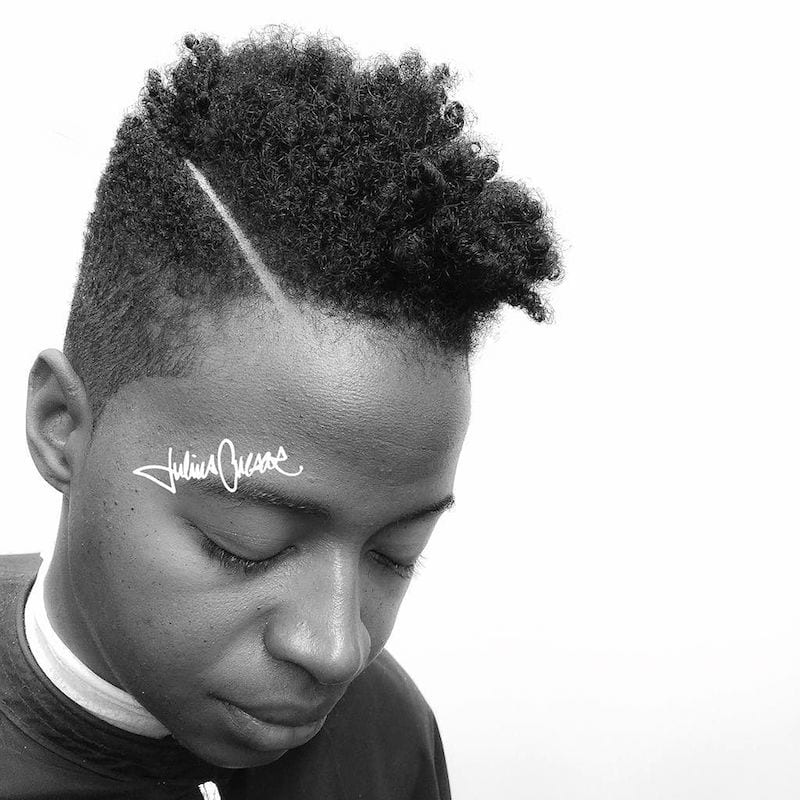 32. Thick Messy Undercut- Thick and messy hair on top with an undercut.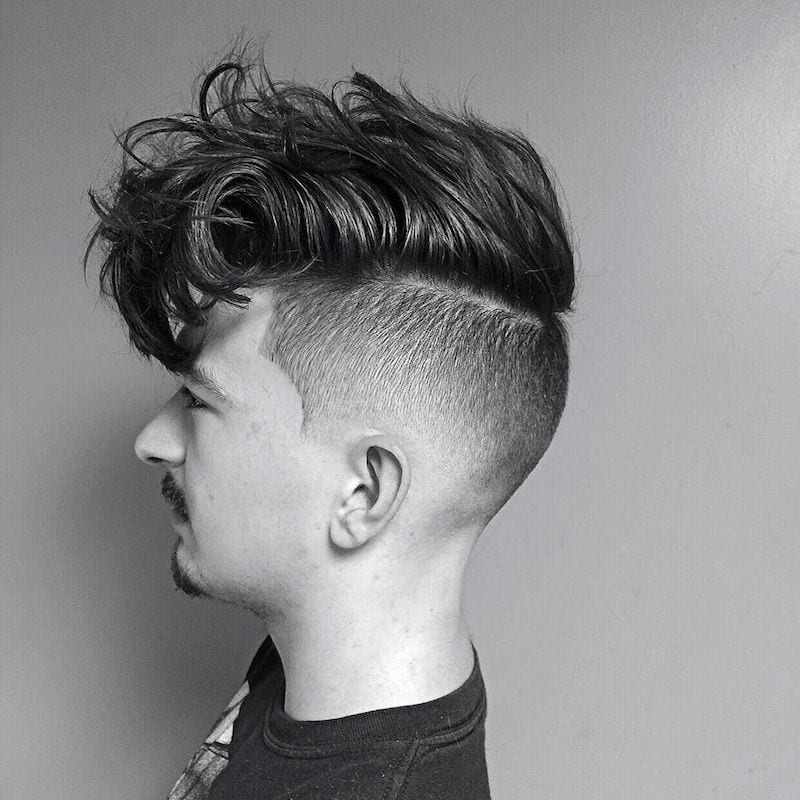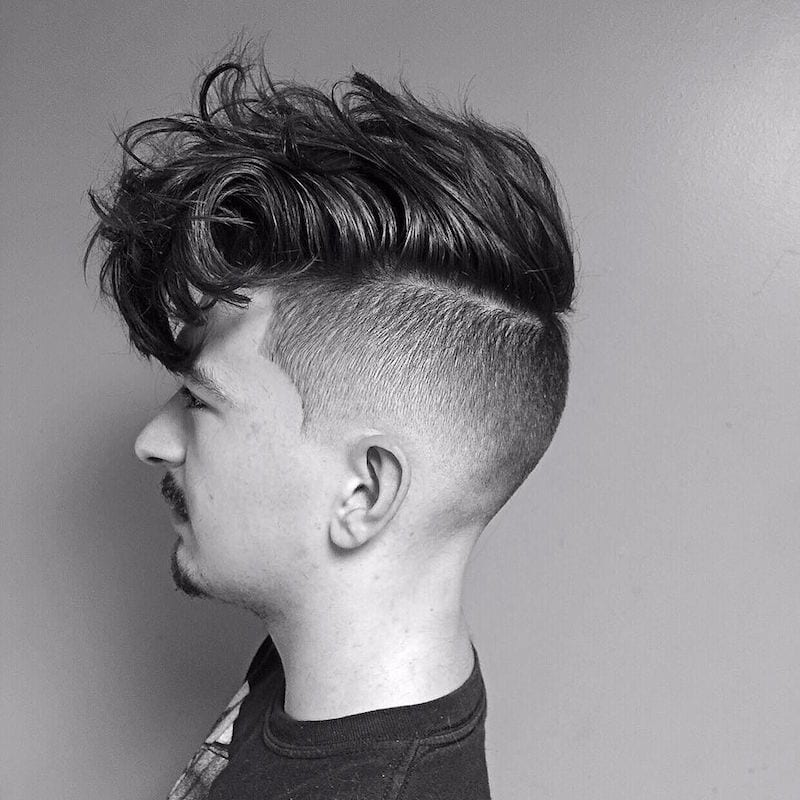 33. Slicked back Undercut- An undercut slicked back.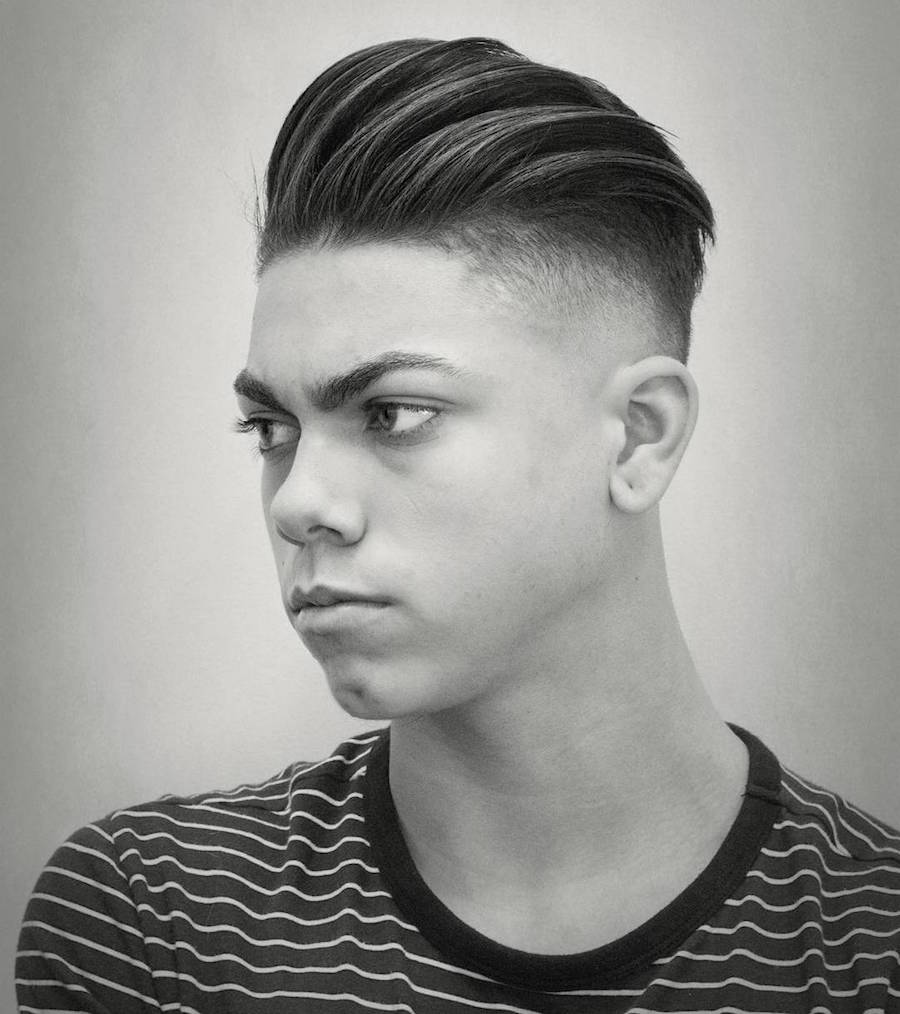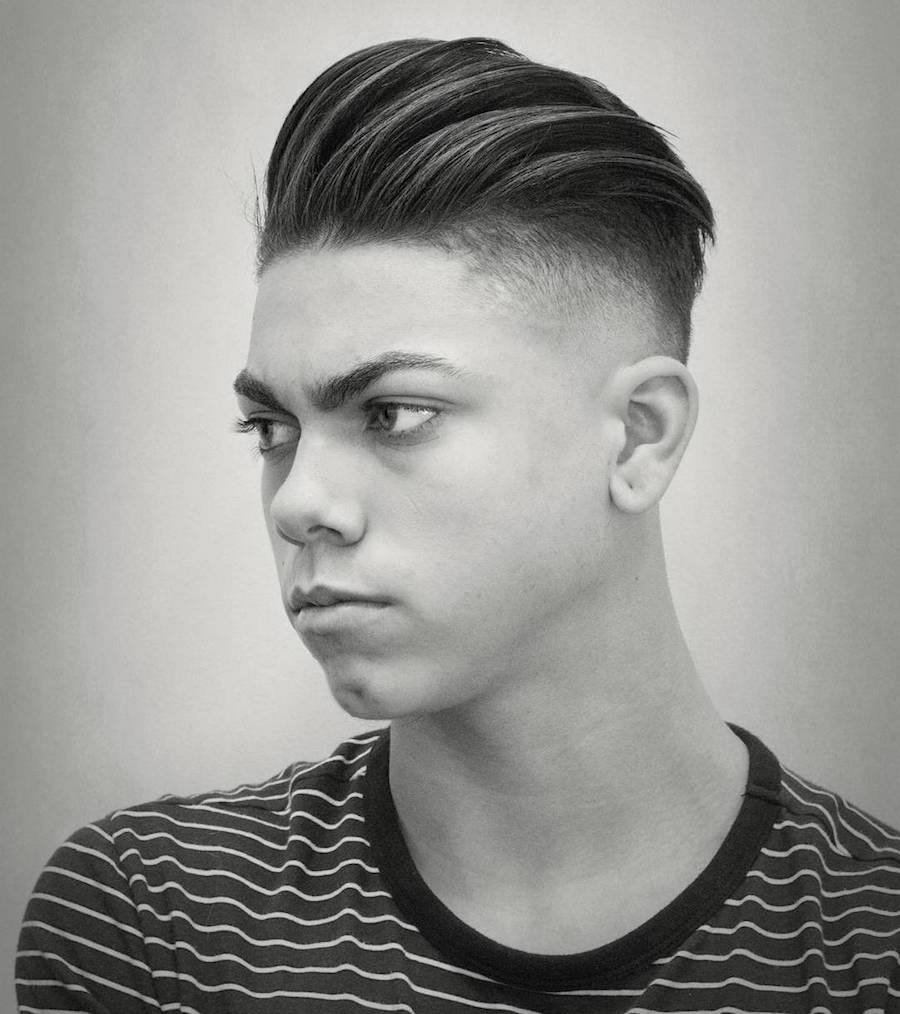 34. Skin Fade with Half Hard Part- A half hard part combover.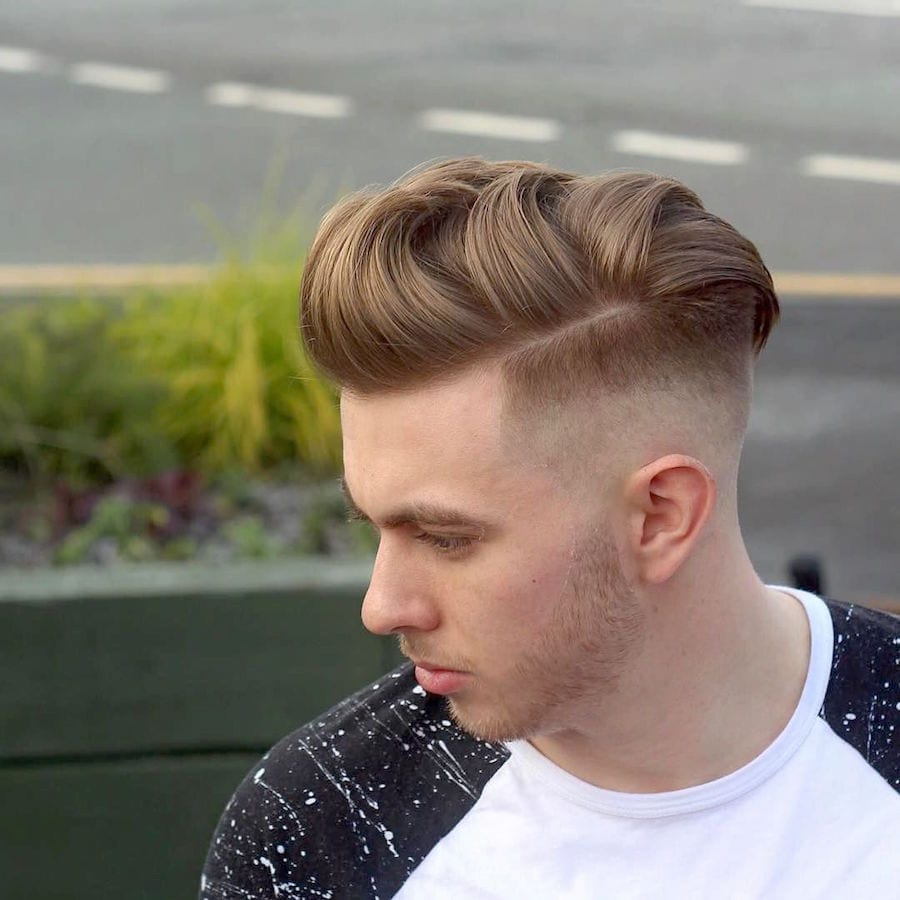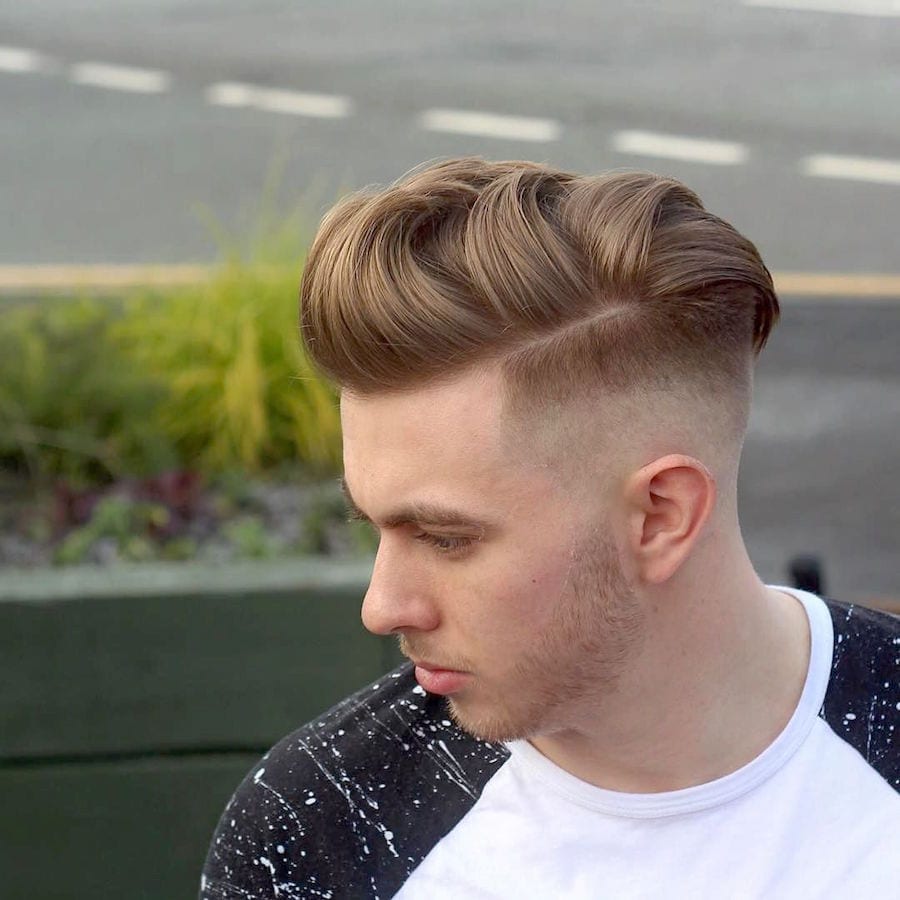 35. High Fade Combover- A classic pompadour as new mens hairstyles 2018.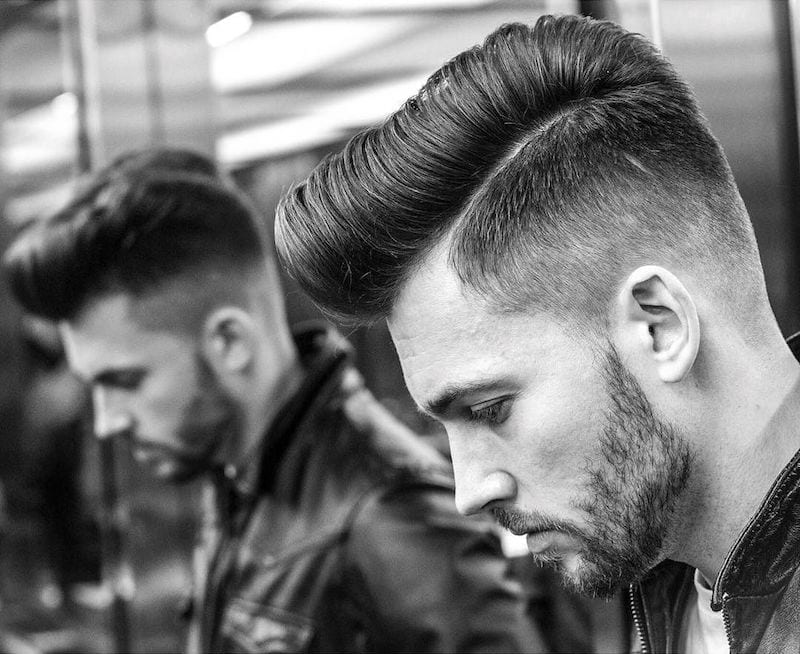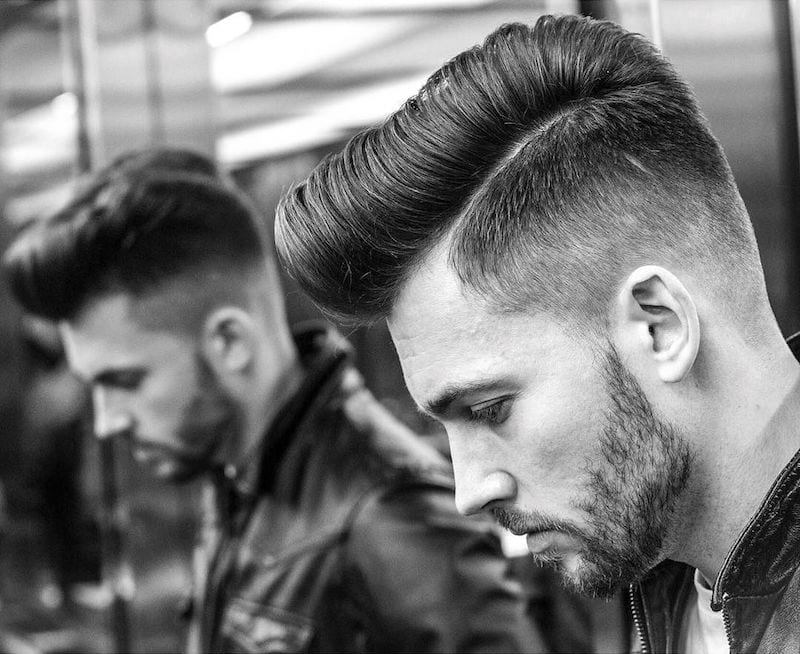 36. High-low Fade Pomp- A separated high and low fade with pompadour.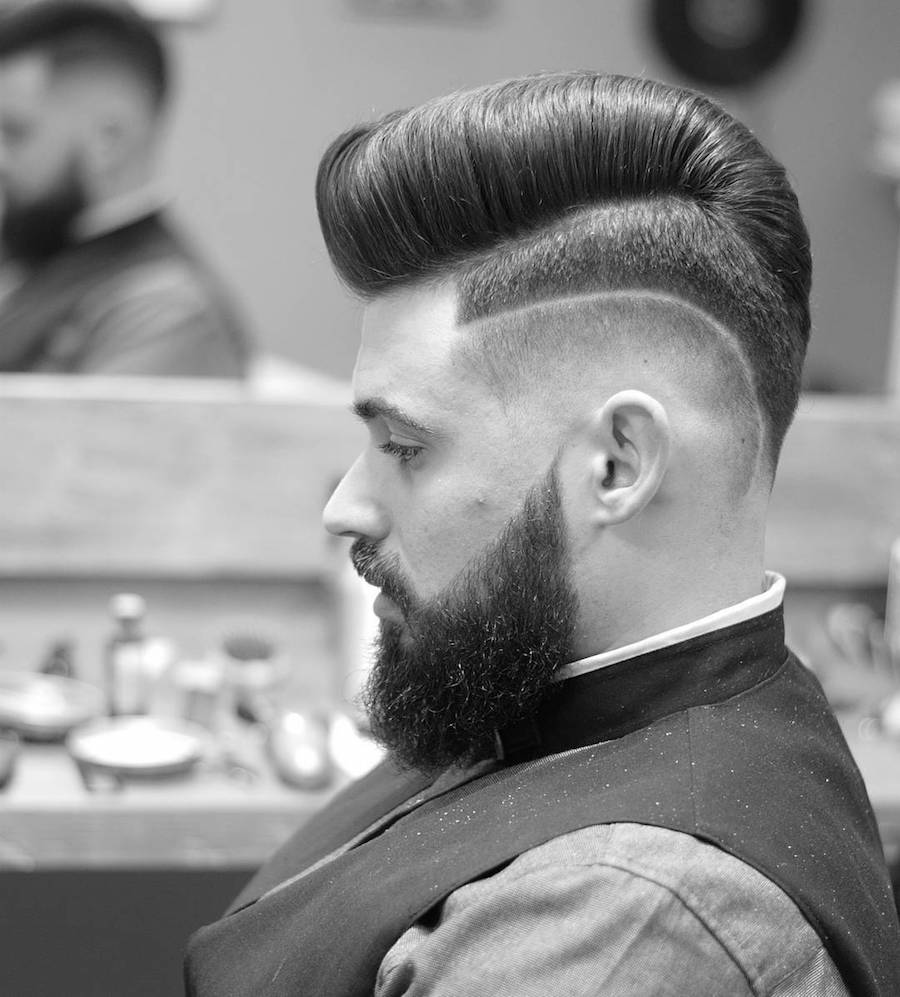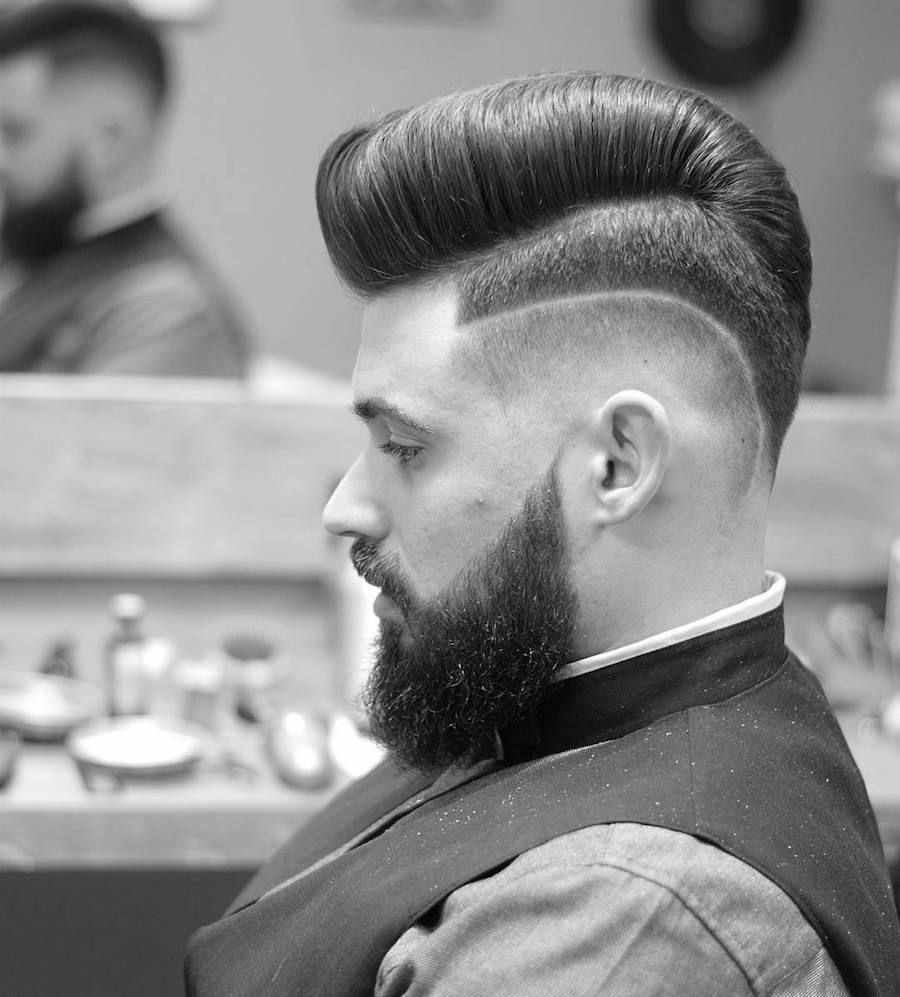 37. Blowout Mohawk- Blowout with a perfectly styles sideburn.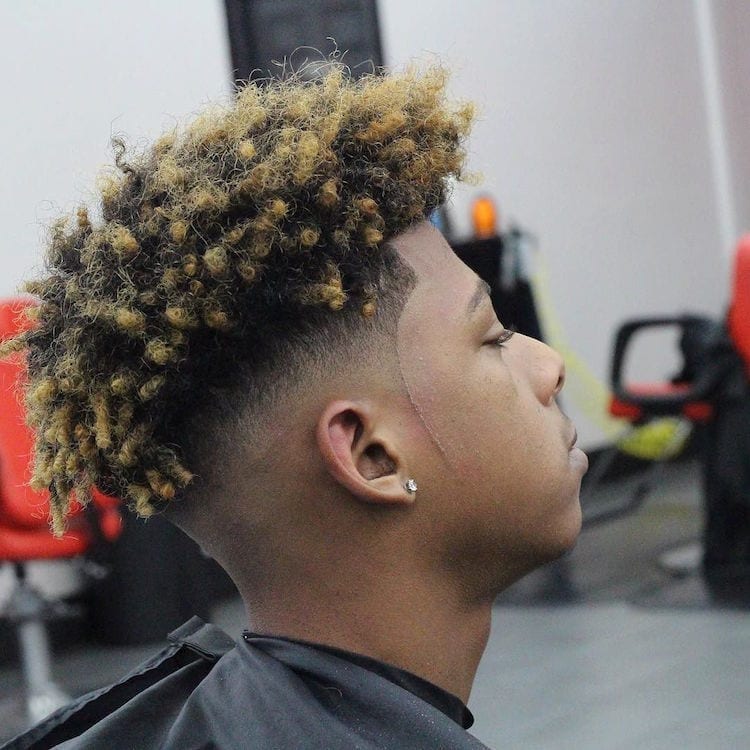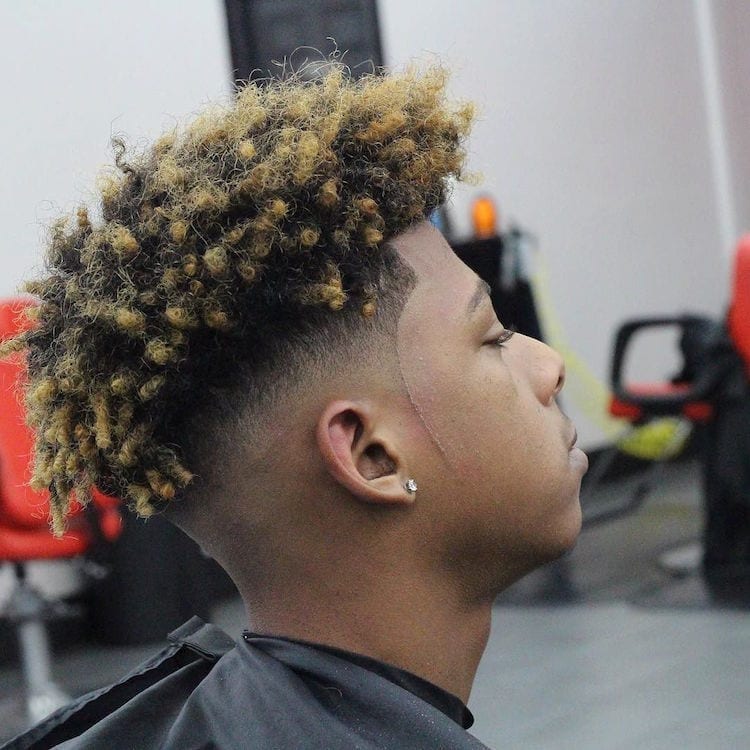 38. Low Skin Fade Slicked Back- A sharp blade fade with slicked back hair.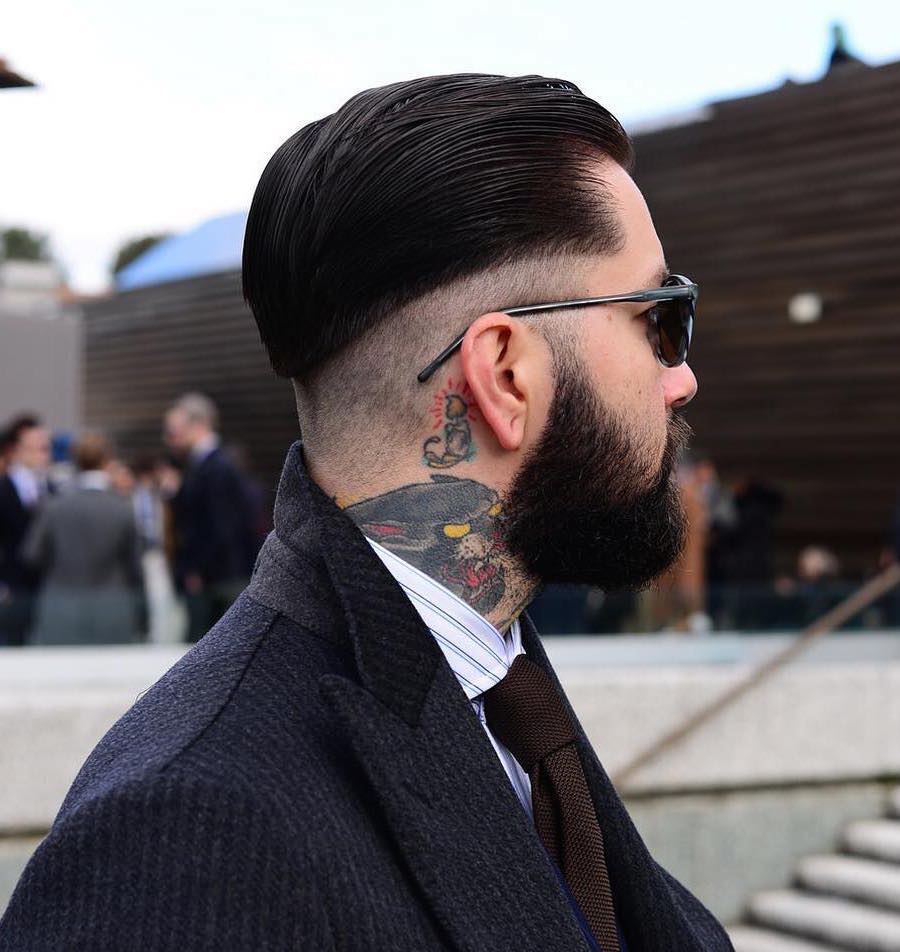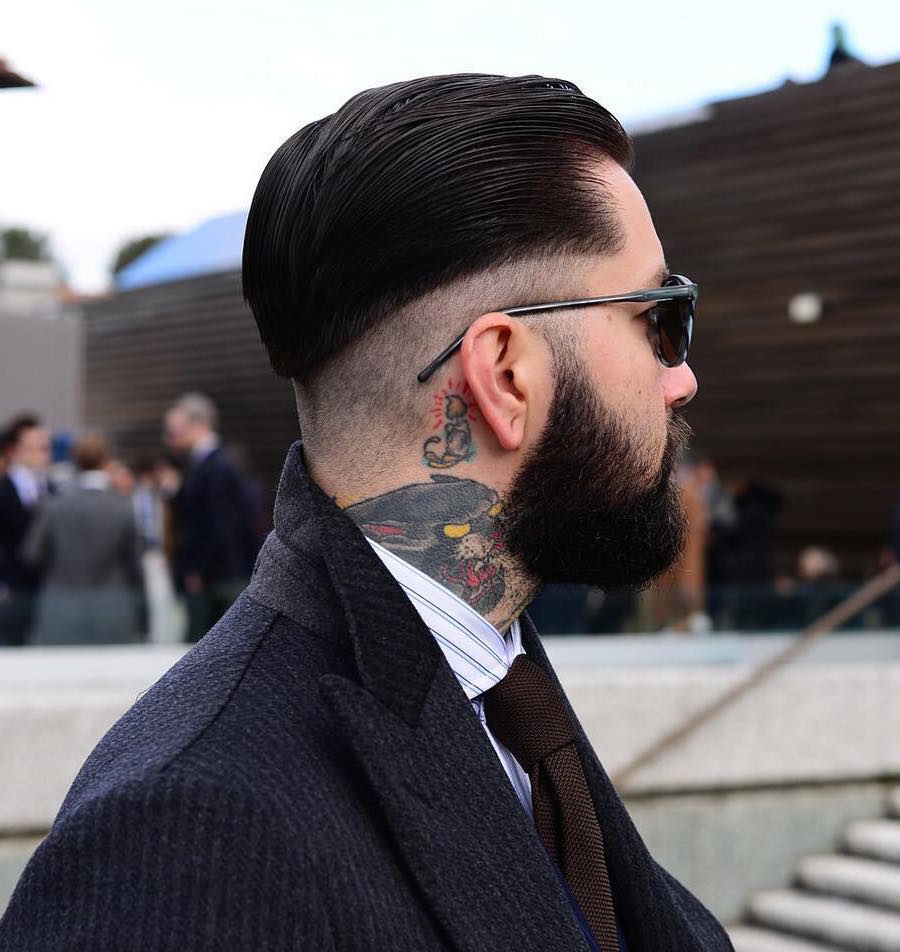 39. Double Hard Part with Natural Curls- Curly hair twisted up with a double side part.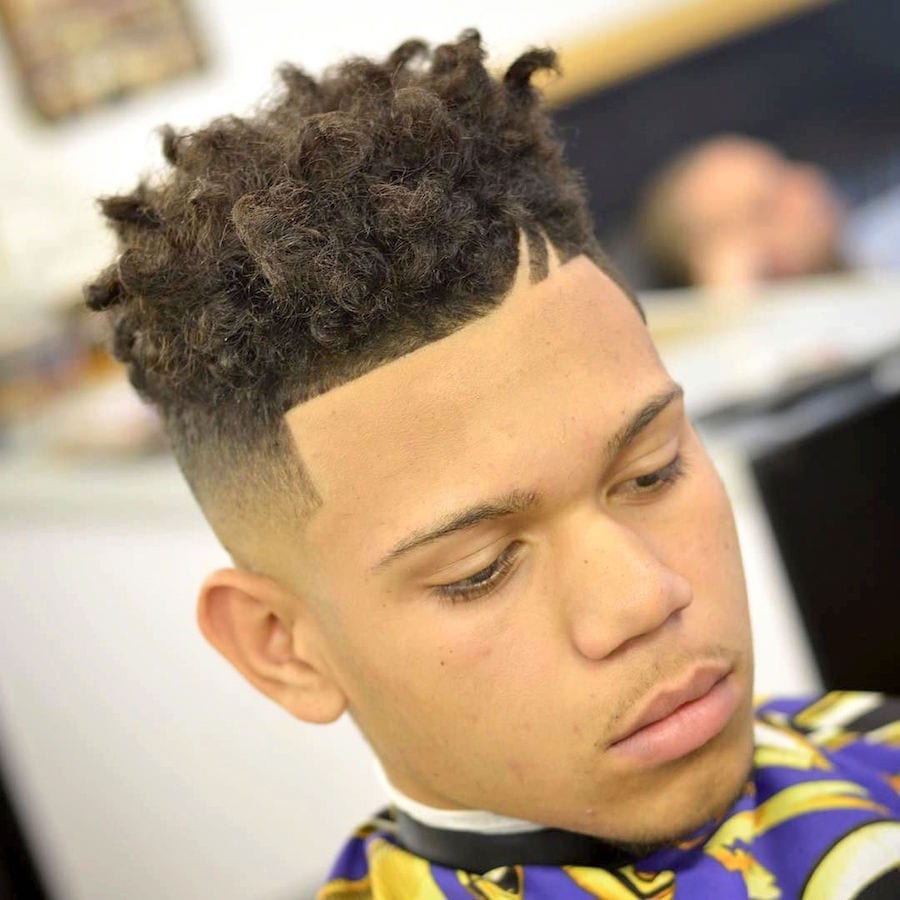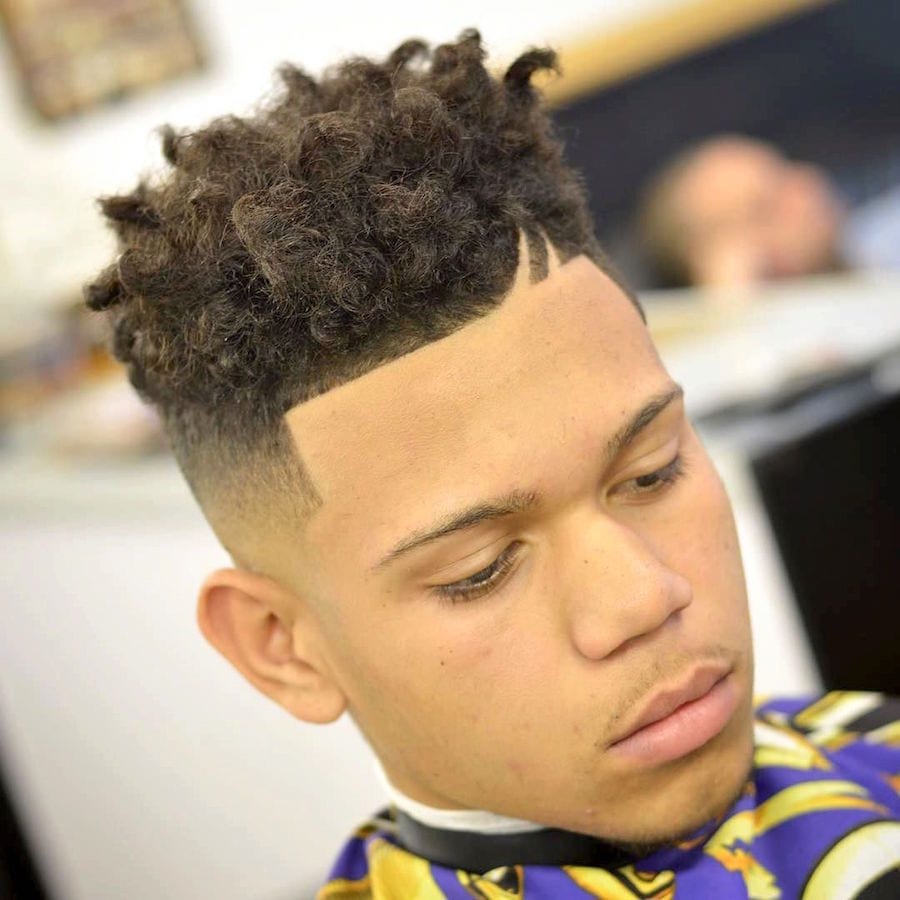 40. Short Hair with Hard Part- A mid skin fade and short hair separated by a hard part.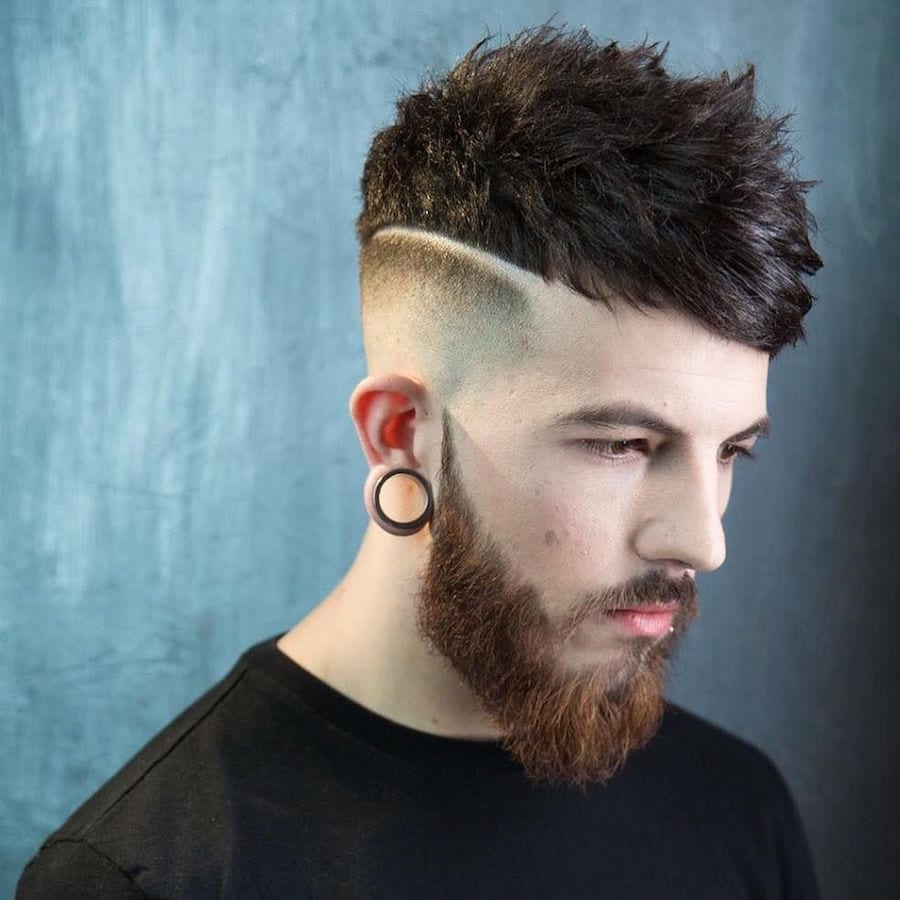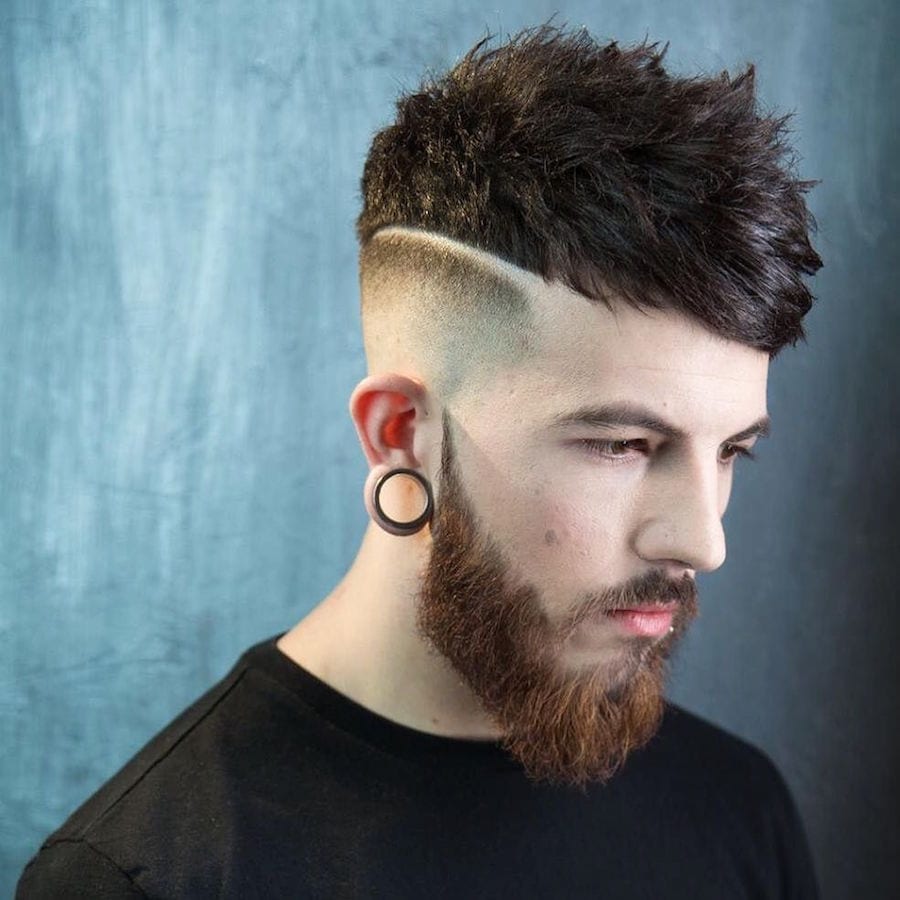 41. Hair design- A cool hair design in the temple area fades.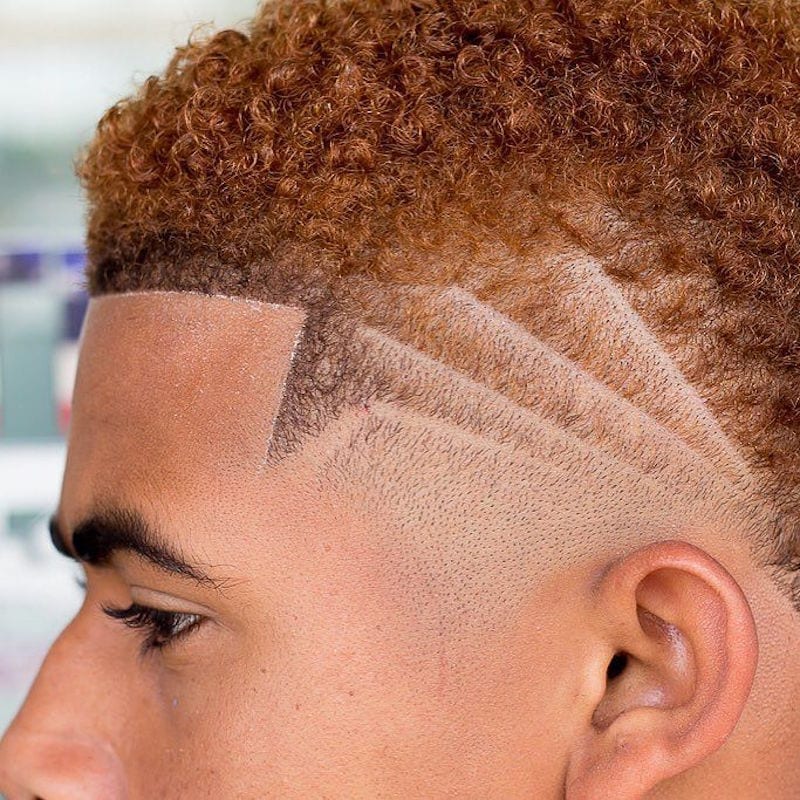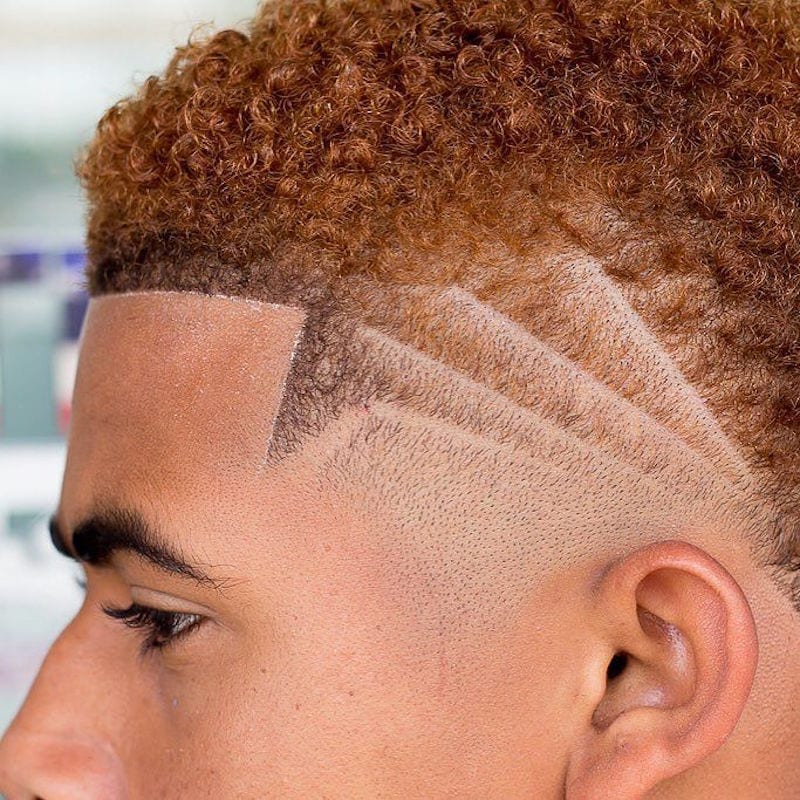 42. Undercut with Surgical line- A faded high low split by surgical line.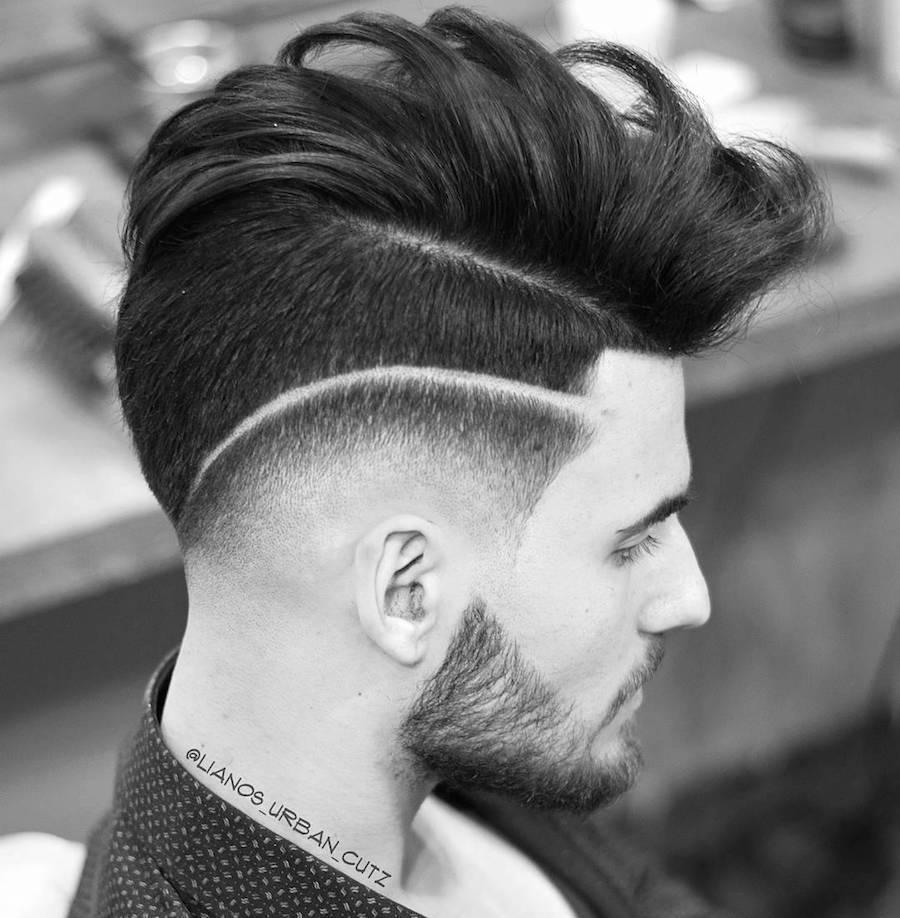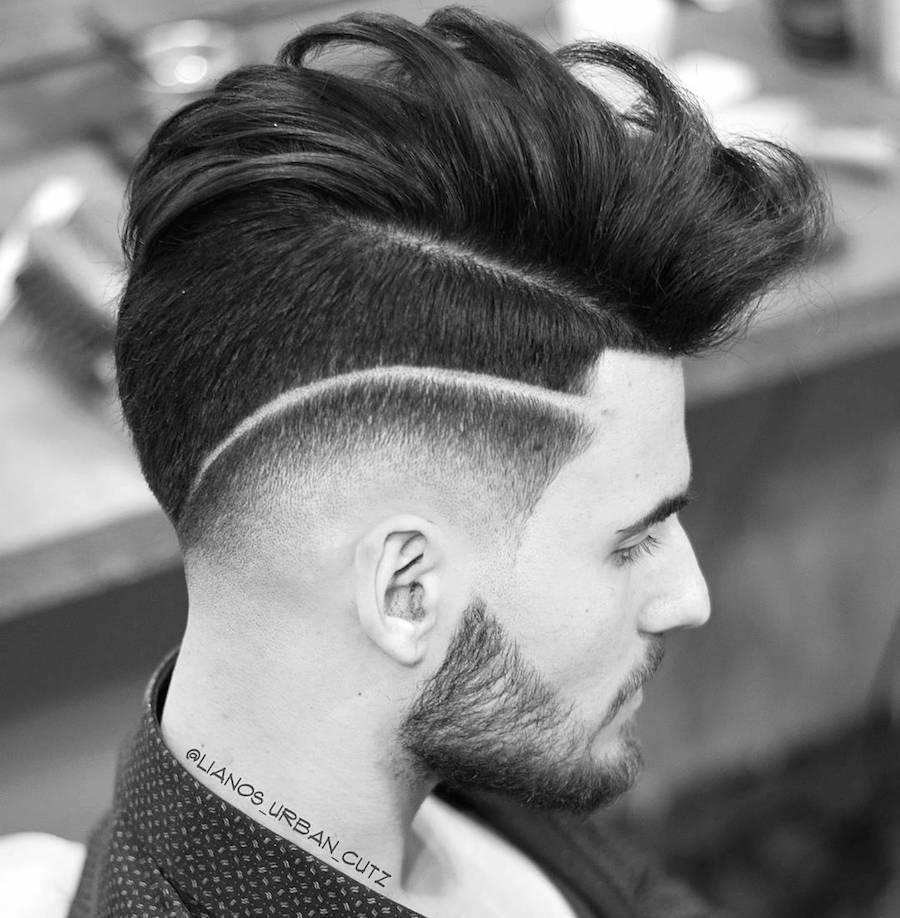 43. Short Textured- A perfect short hairstyle for business look.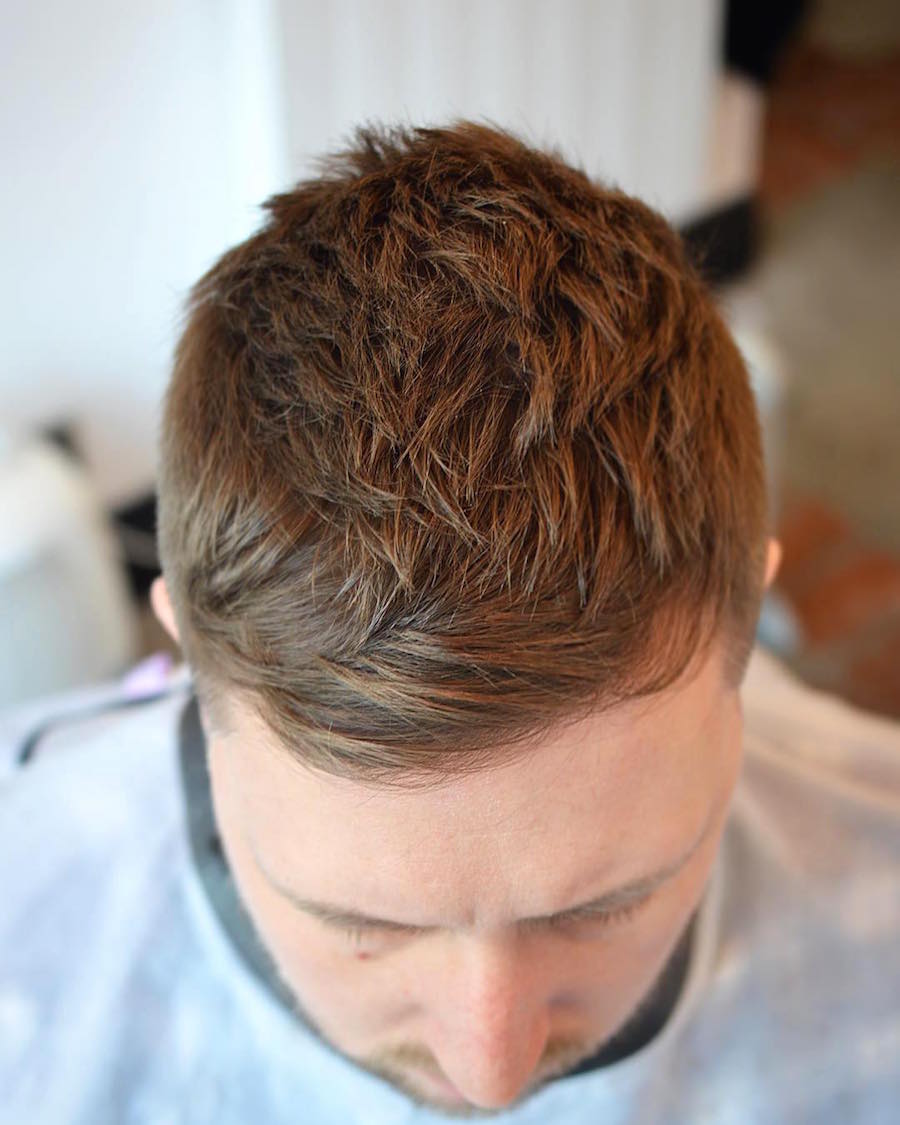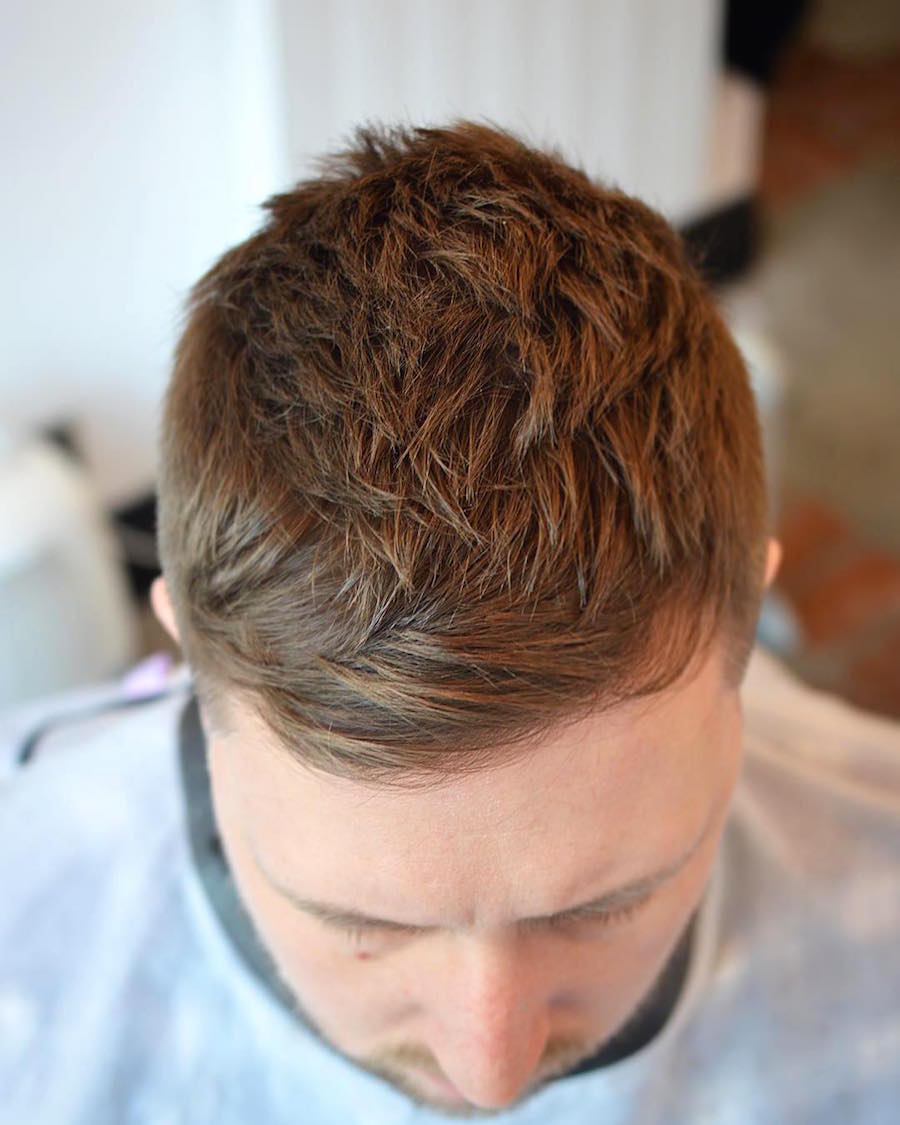 44. Surgical Line- A sharp surgical line splitting bald fade from rest of the head.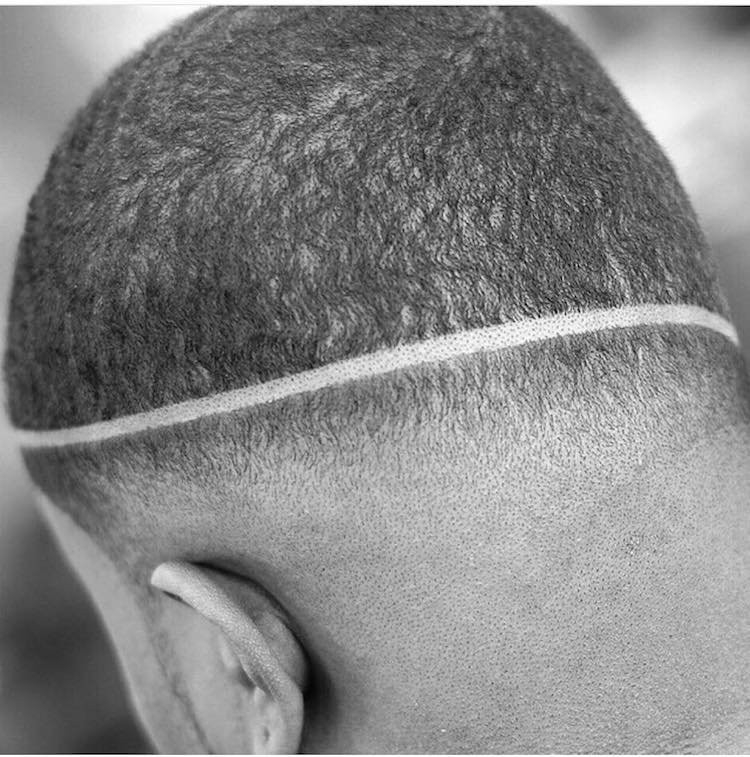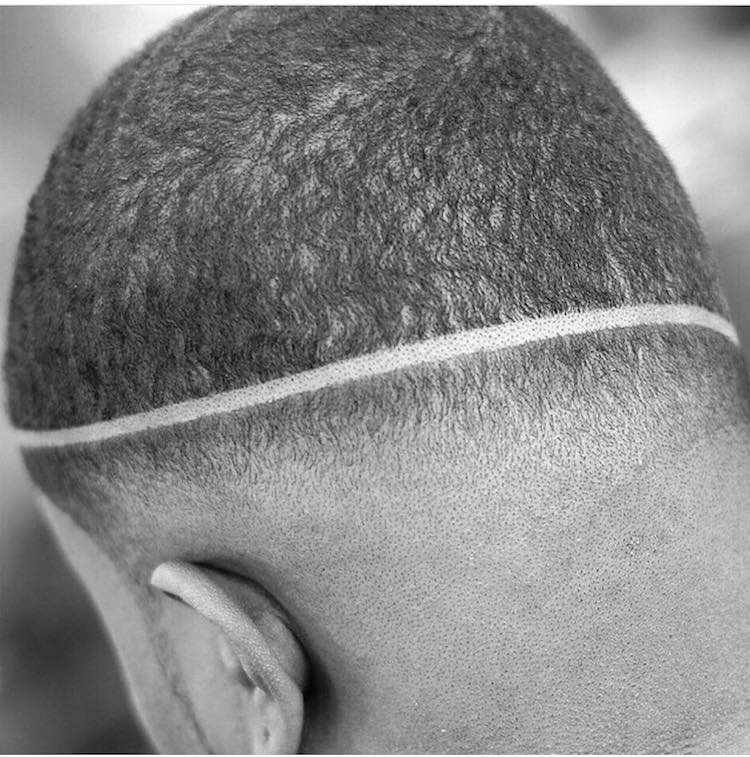 45. Wavy Medium Length Hairstyle- A cool hairstyle with slicked back hair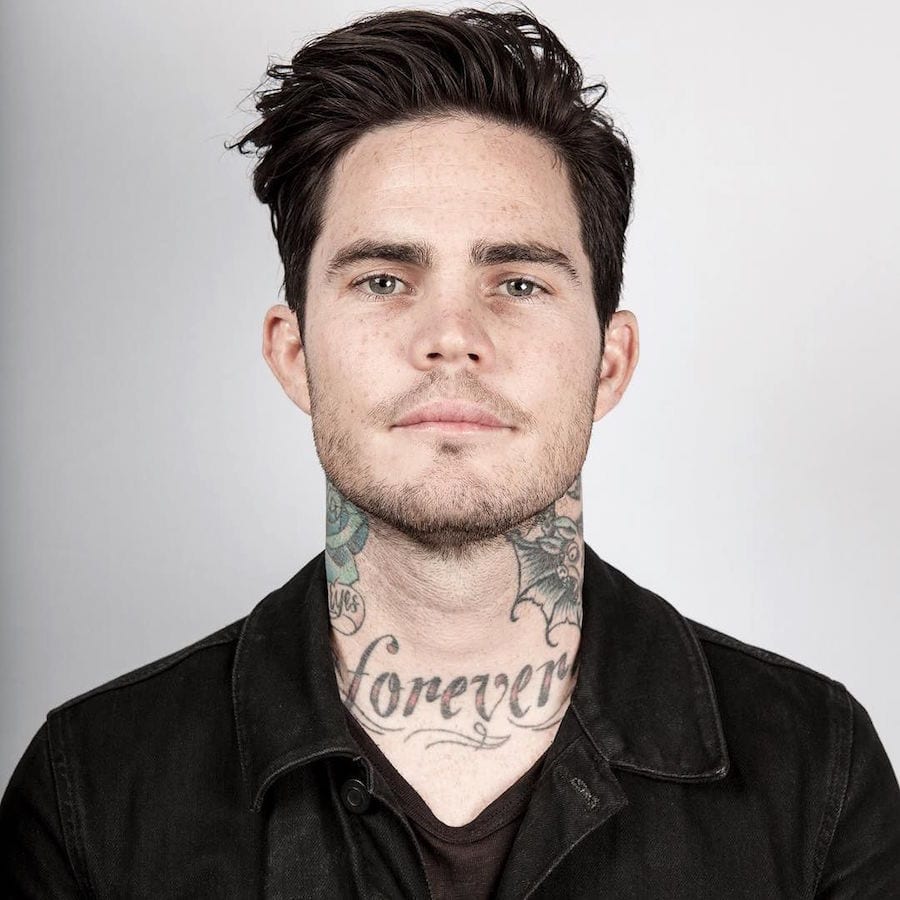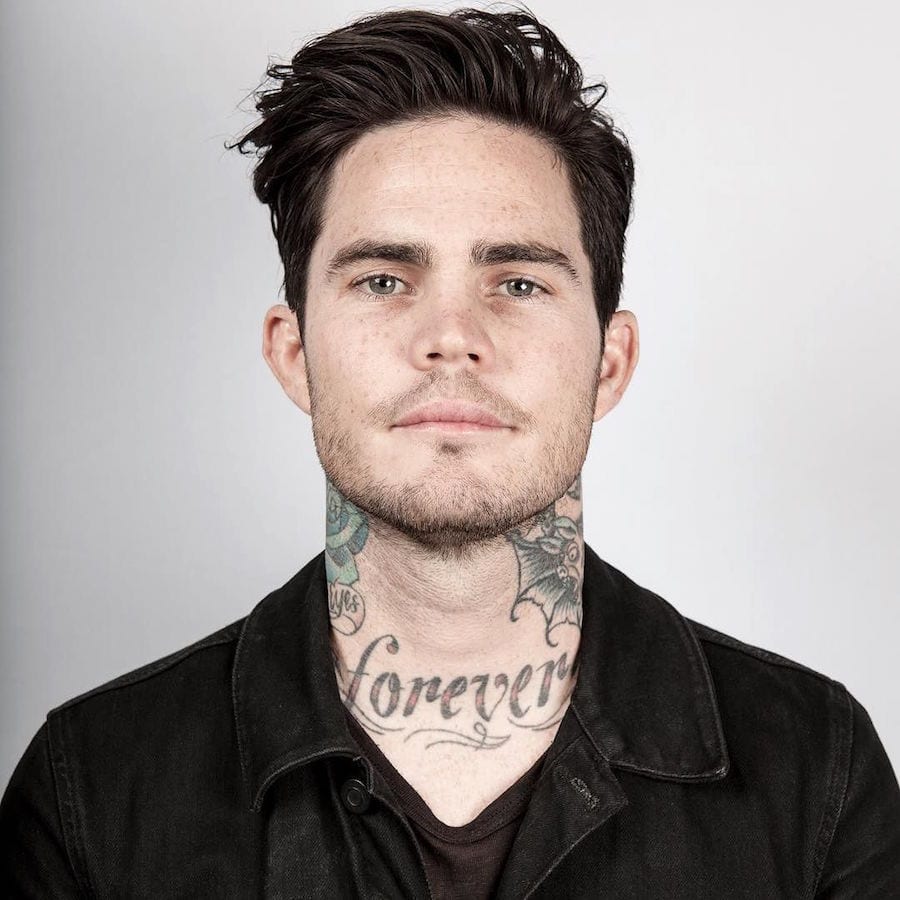 46. High bald Fade- Naturally left hair on top with high bald fade.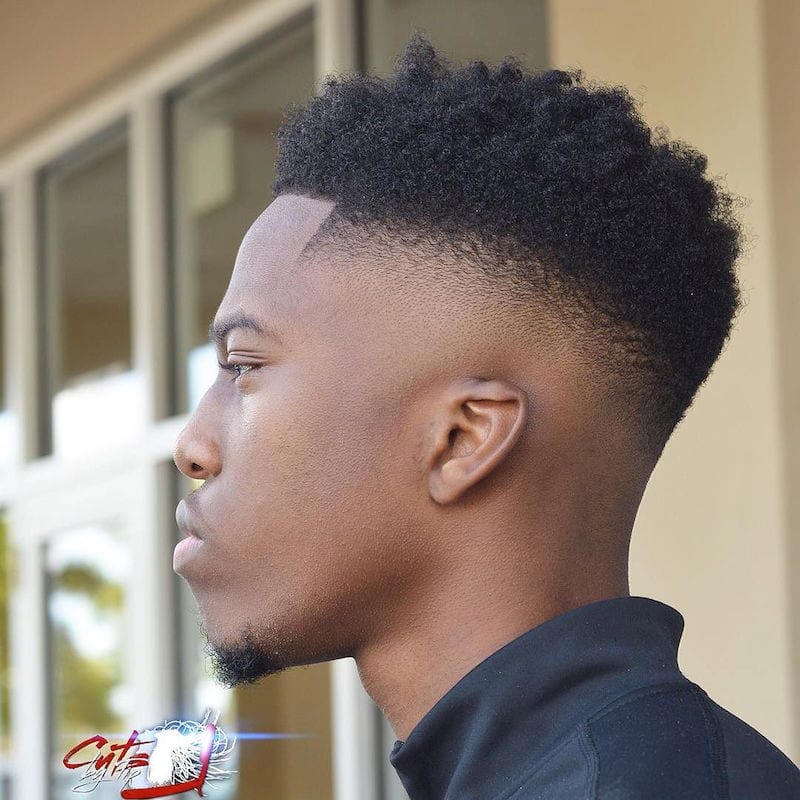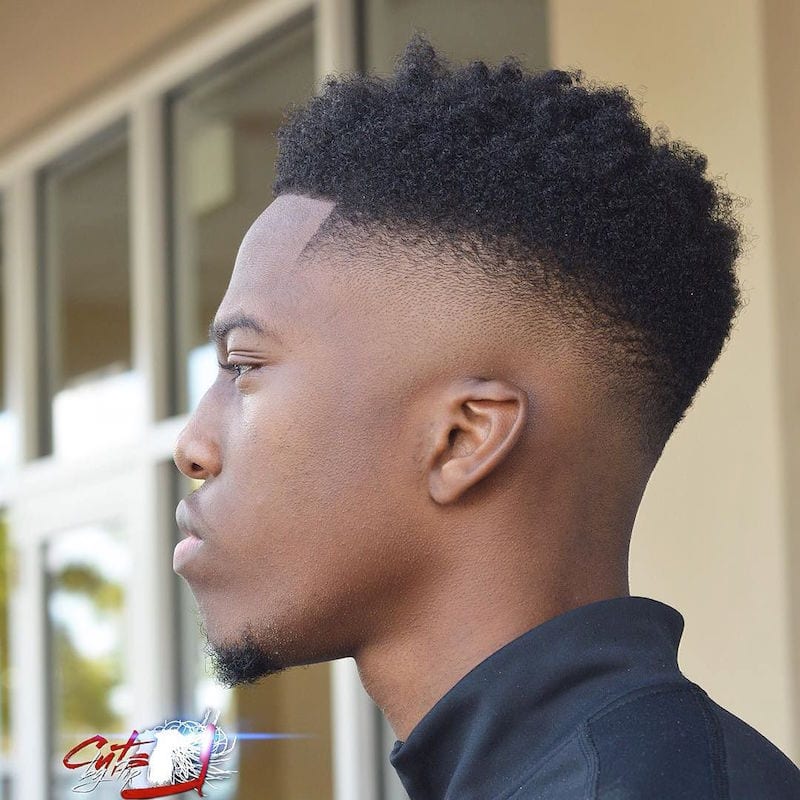 47. Side Quiff- Mid fade with a pompadour quiff in front.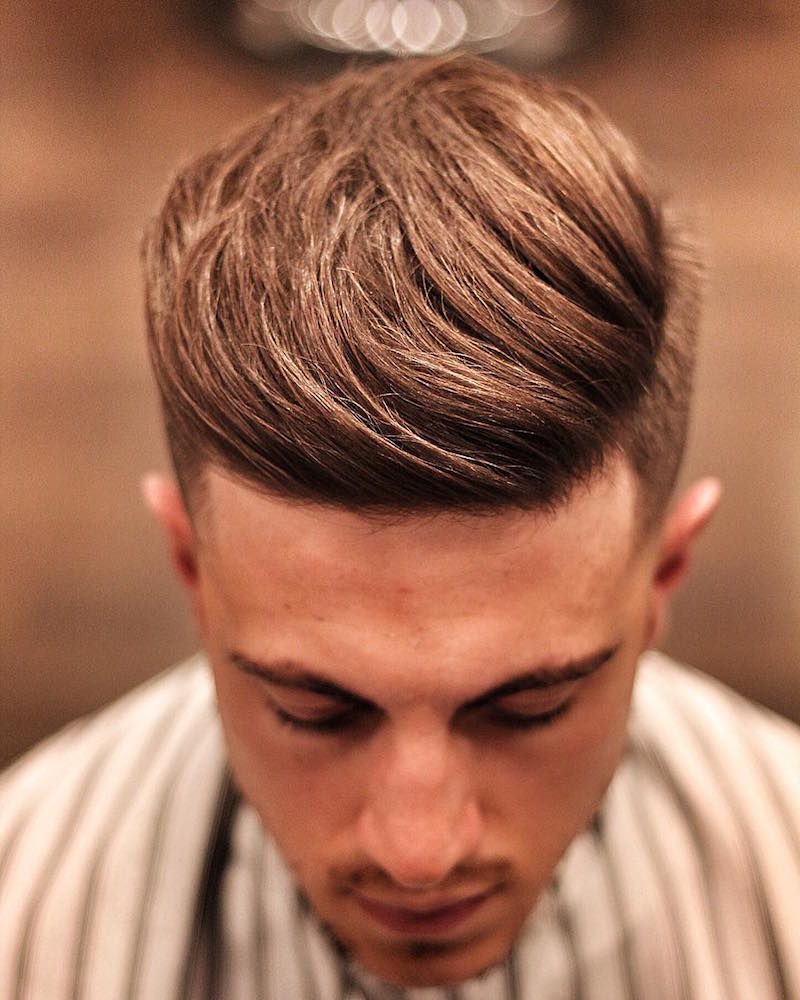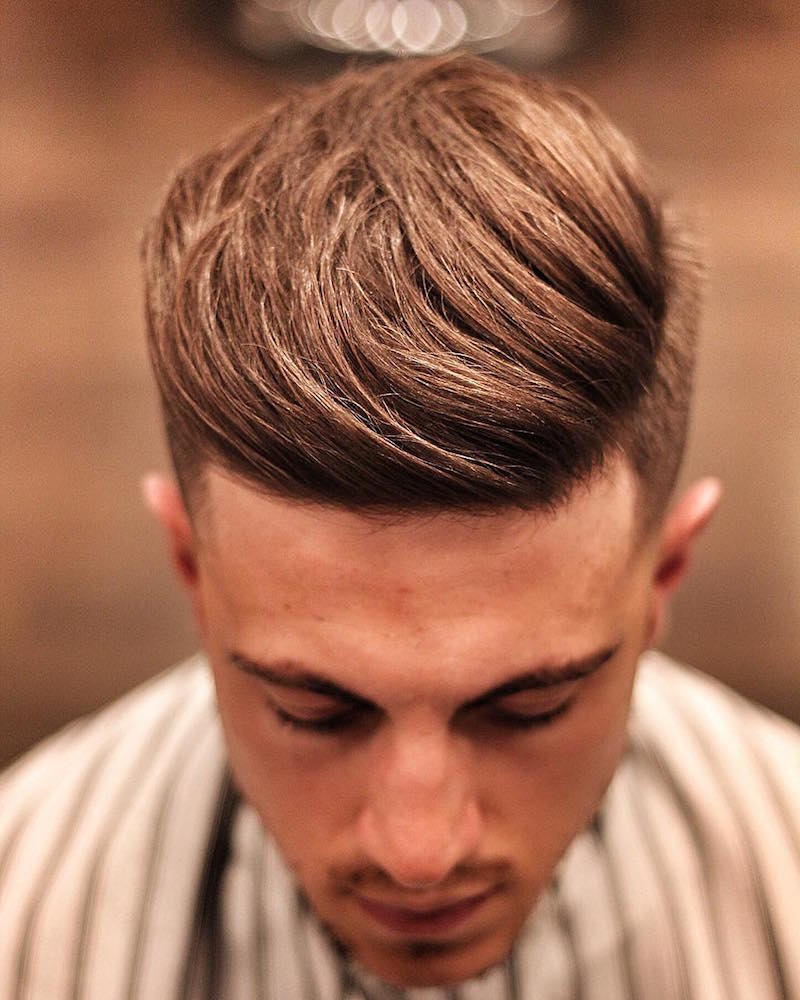 48. Messy Quiff with High BaldFade- A high skin fade with a messy quiff on top.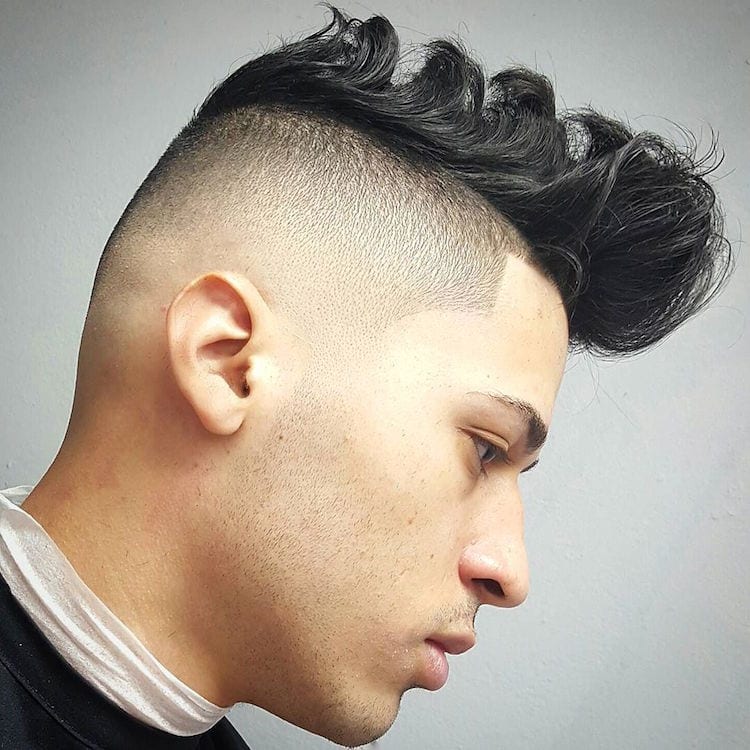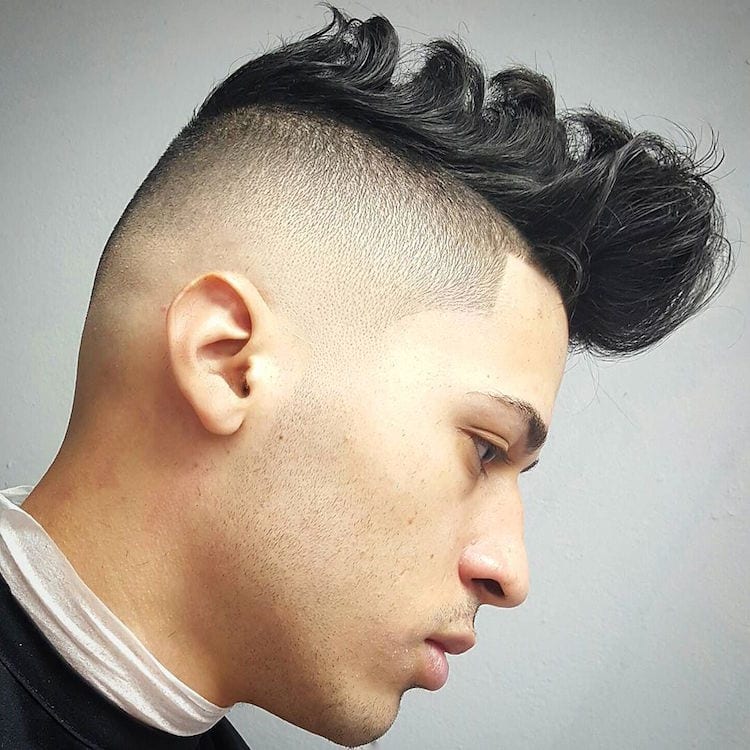 49. High Fade Pompadour- High skin fade haircuts for men with thick hair.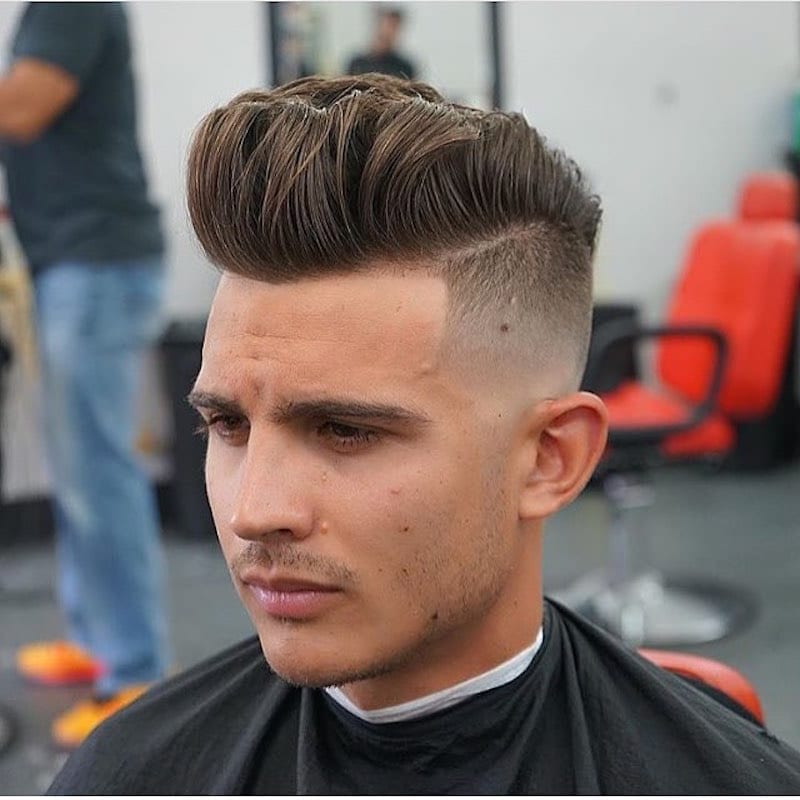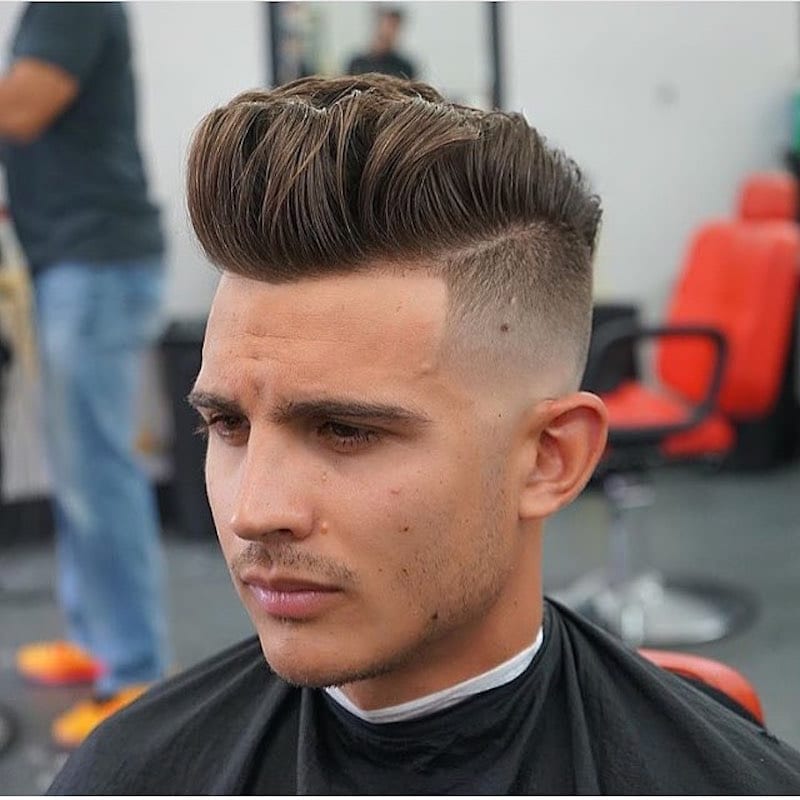 50. Thick Hair Quiff- A thick hair quiff on top with a low fade.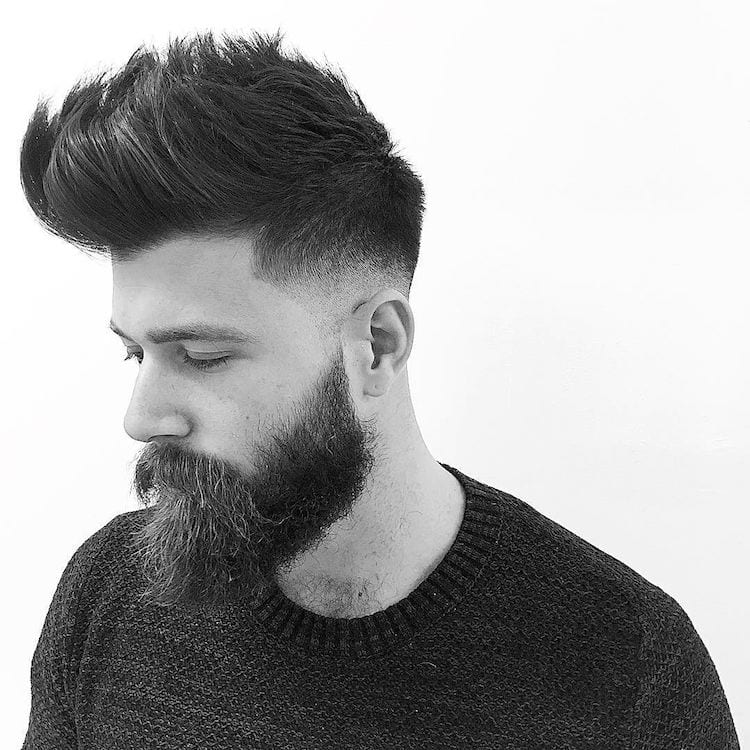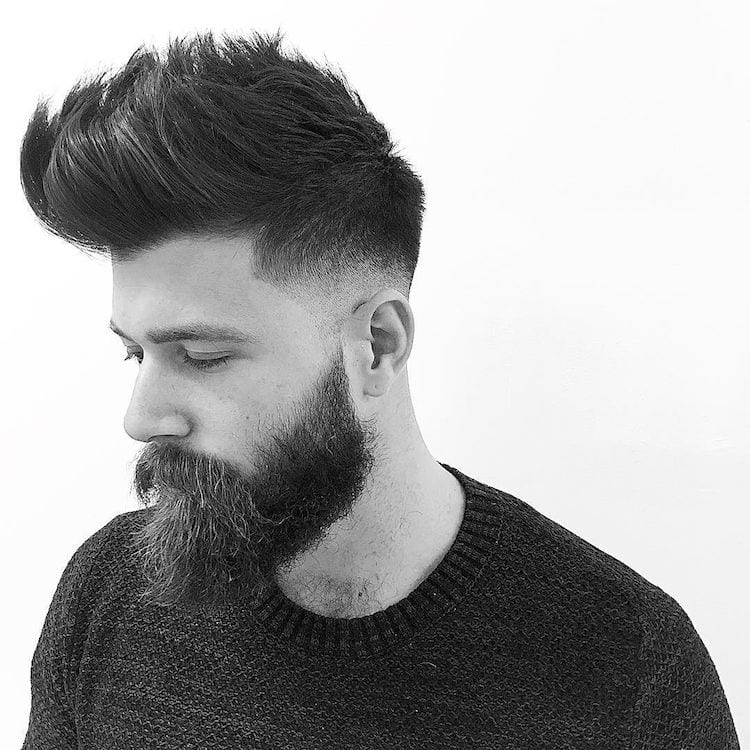 51. High Skin Fade with long textures- Bald fade with medium hair on top.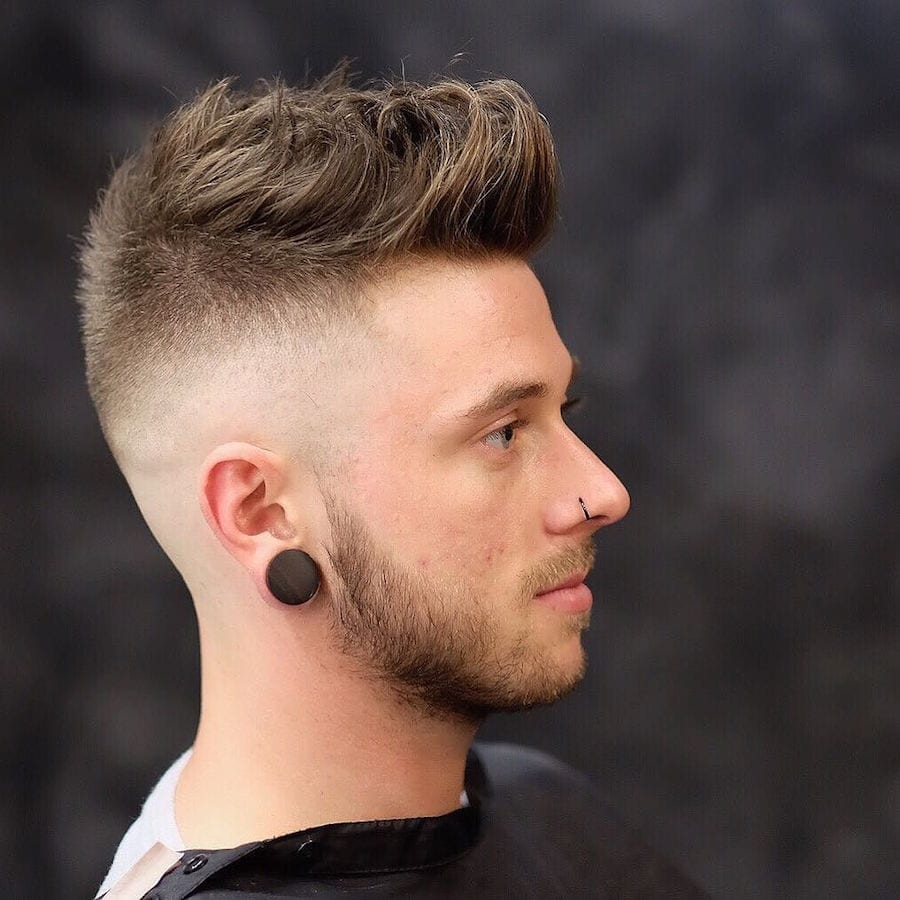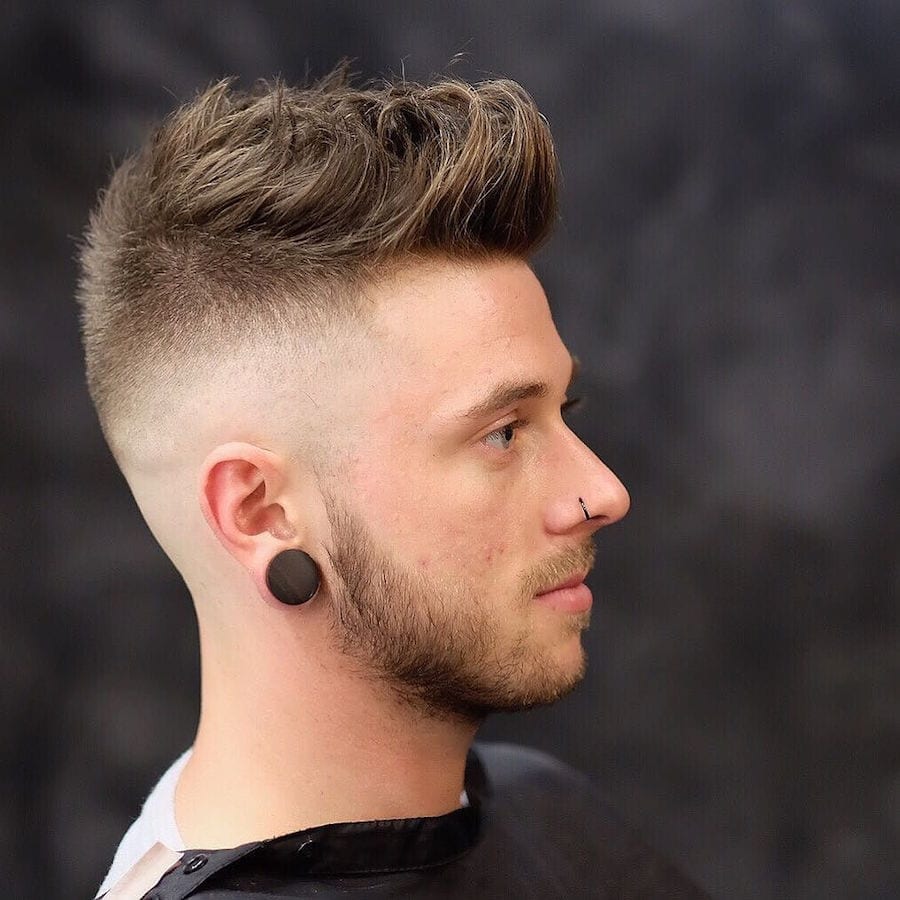 52. Hard Part with High Fad- A high hard coupled with a hard part and pompadour.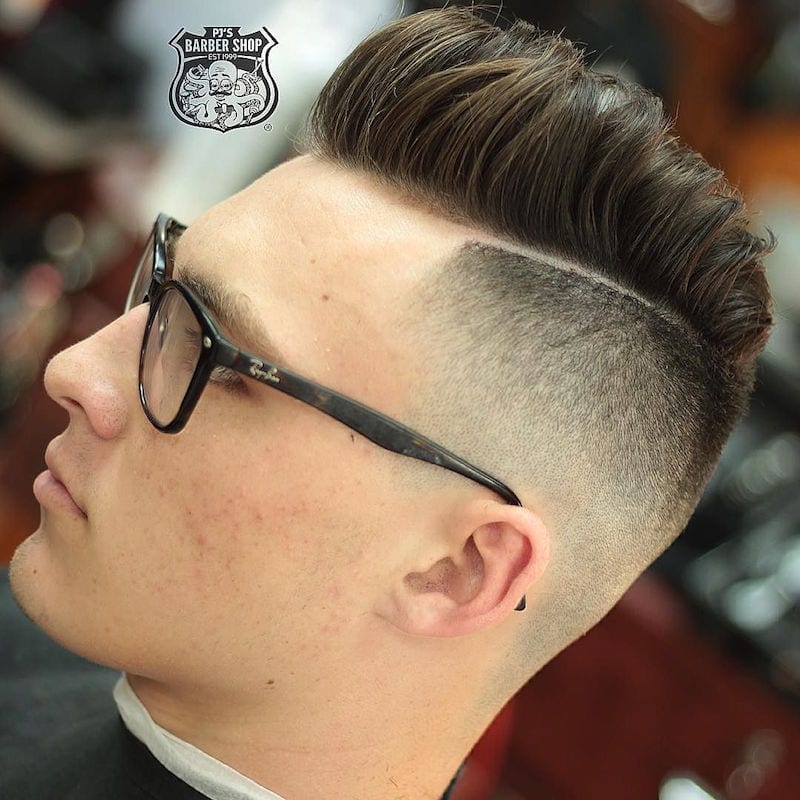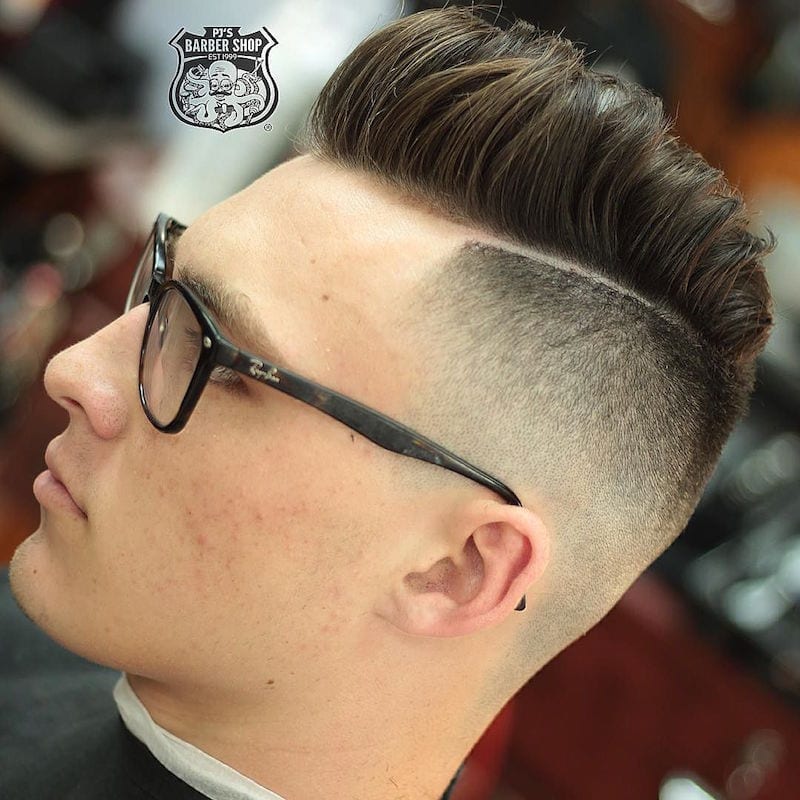 53. Pompadour Haircut- Fine hair on the sides and thick on the top.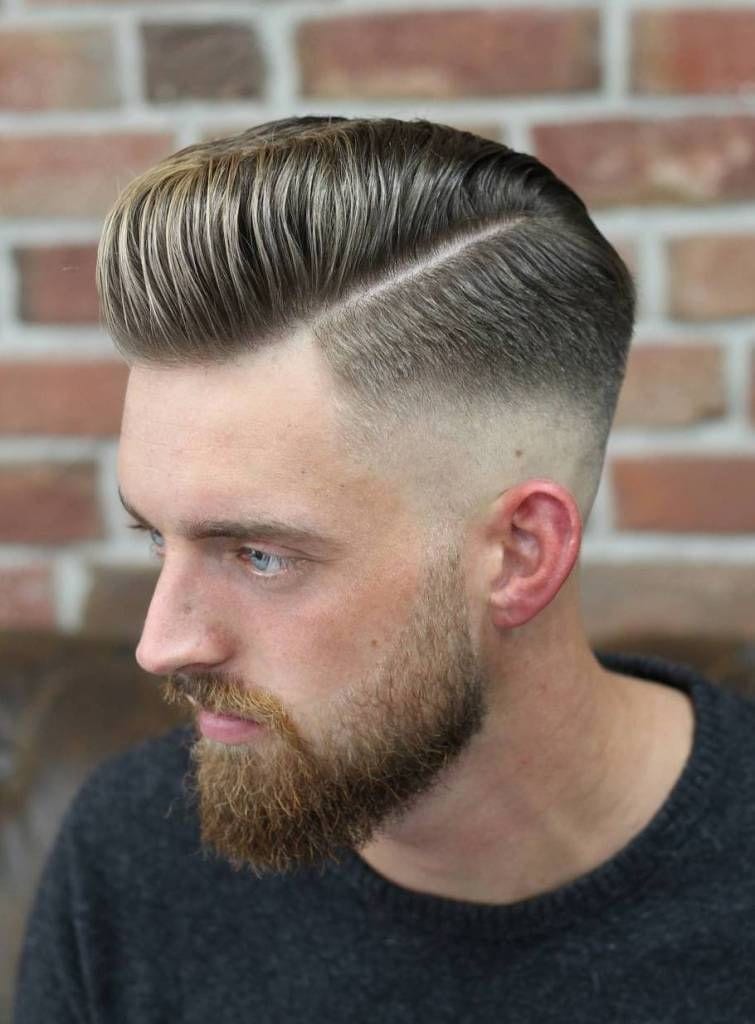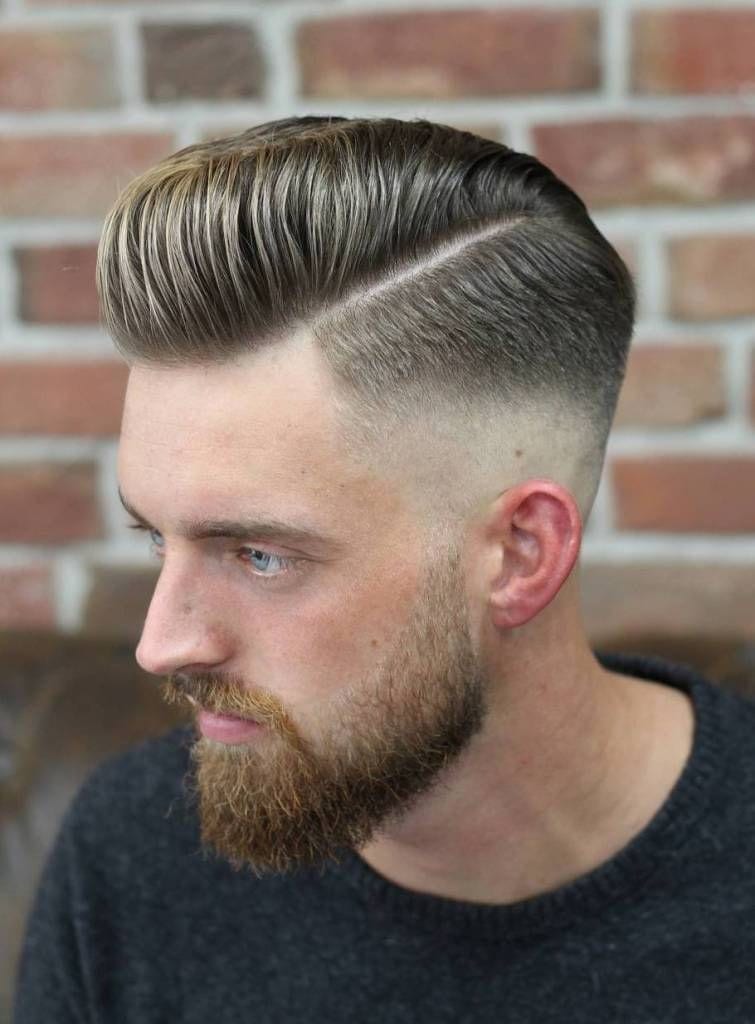 54. Slicked Back with High Fade- Traditional slicked back hair with a high fade.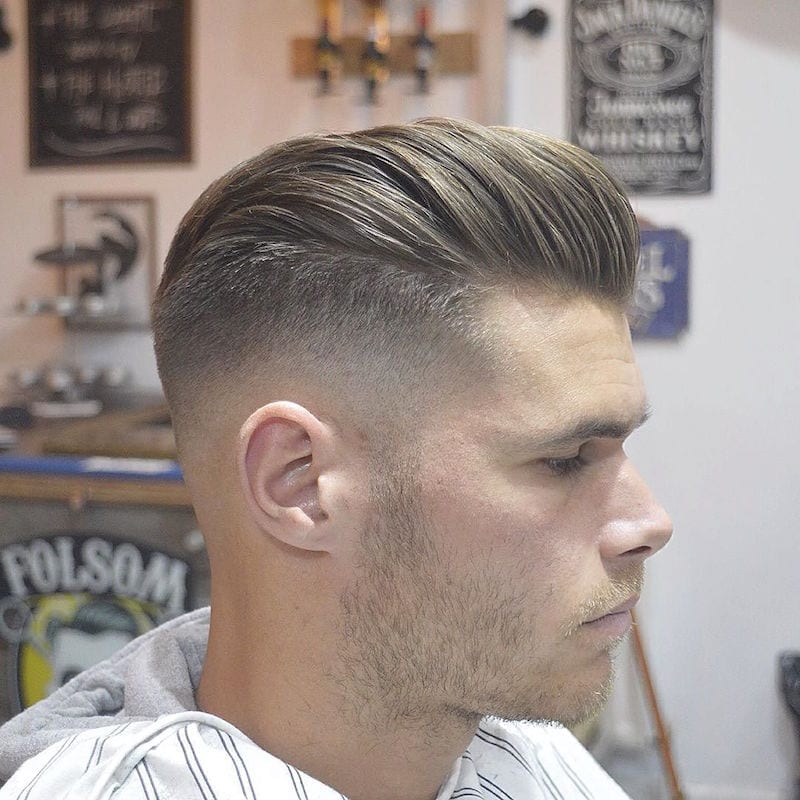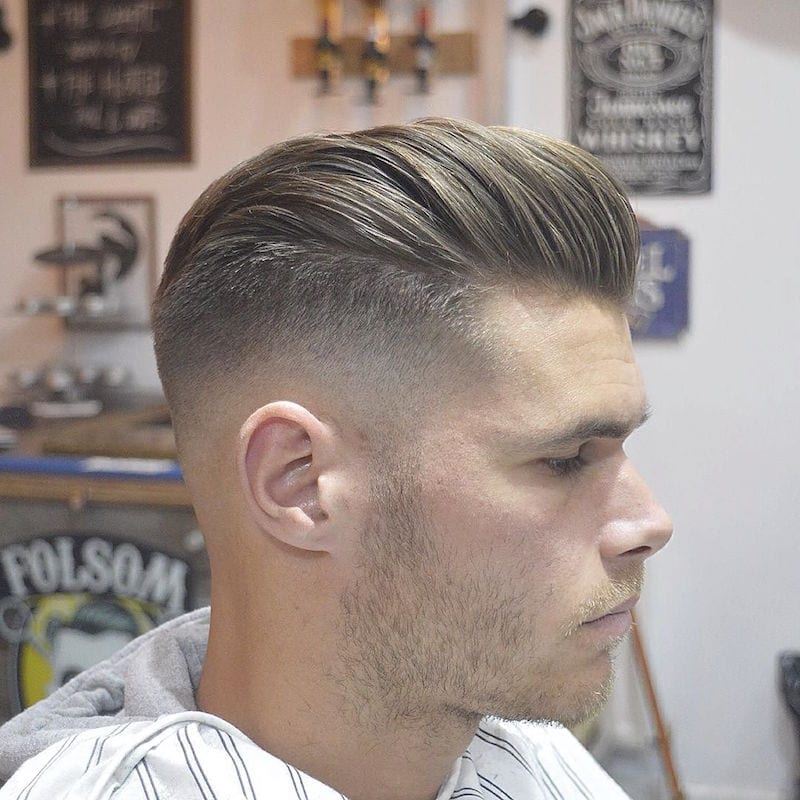 55. Short Curls with short sides- Short blending sides leading to short curls.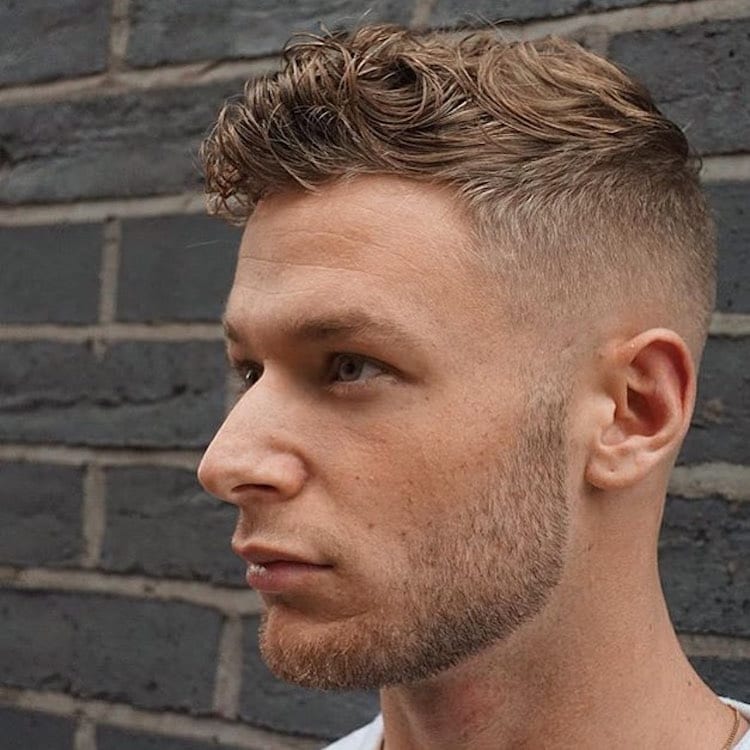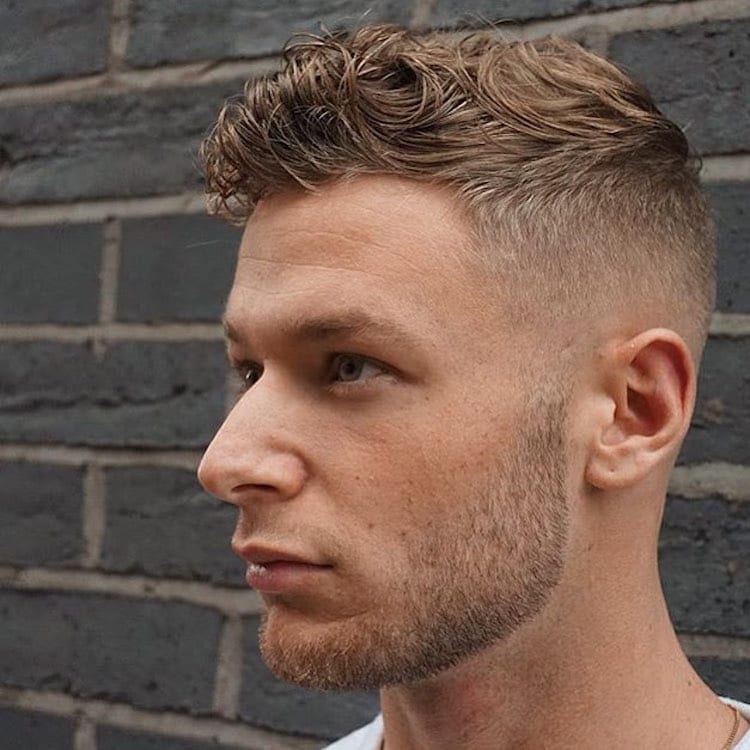 56. Taper Cut with Curved Hard Part- Super awesome details in this hairstyle.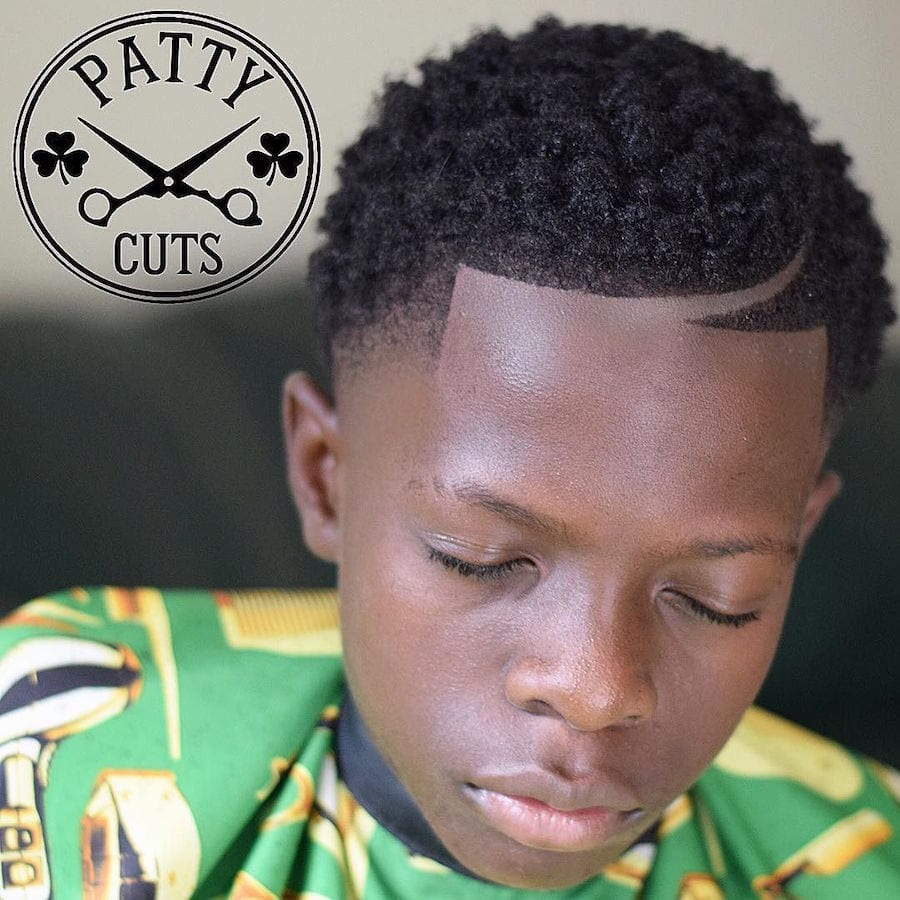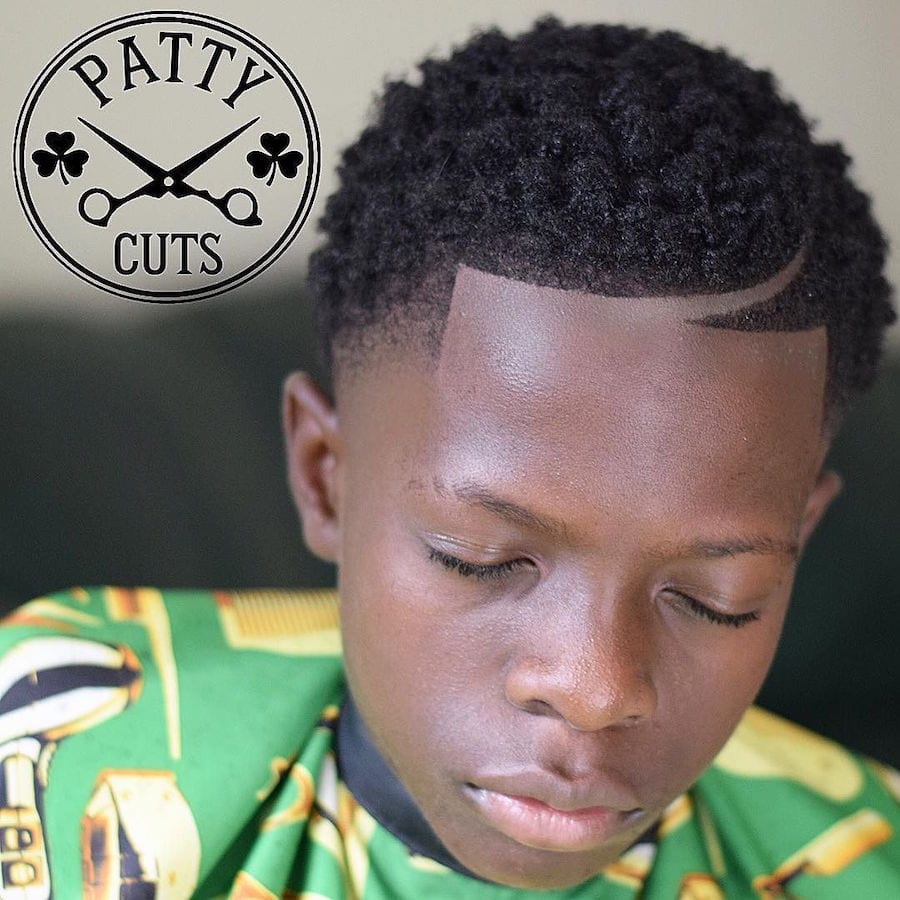 57. High Fade with Curly Fringe- A high fade on with a long fringe up front.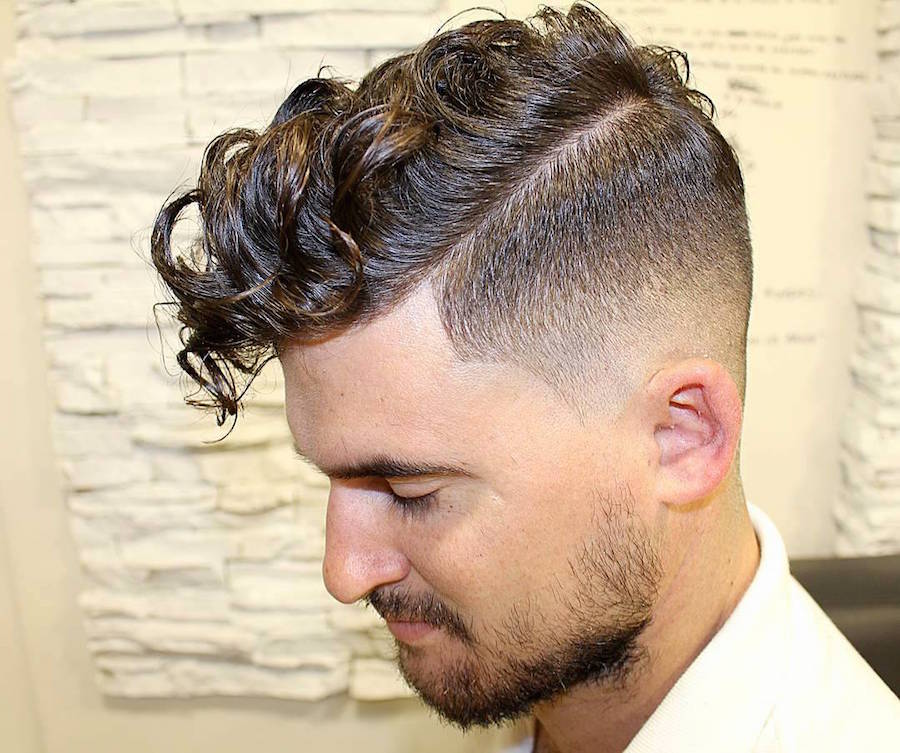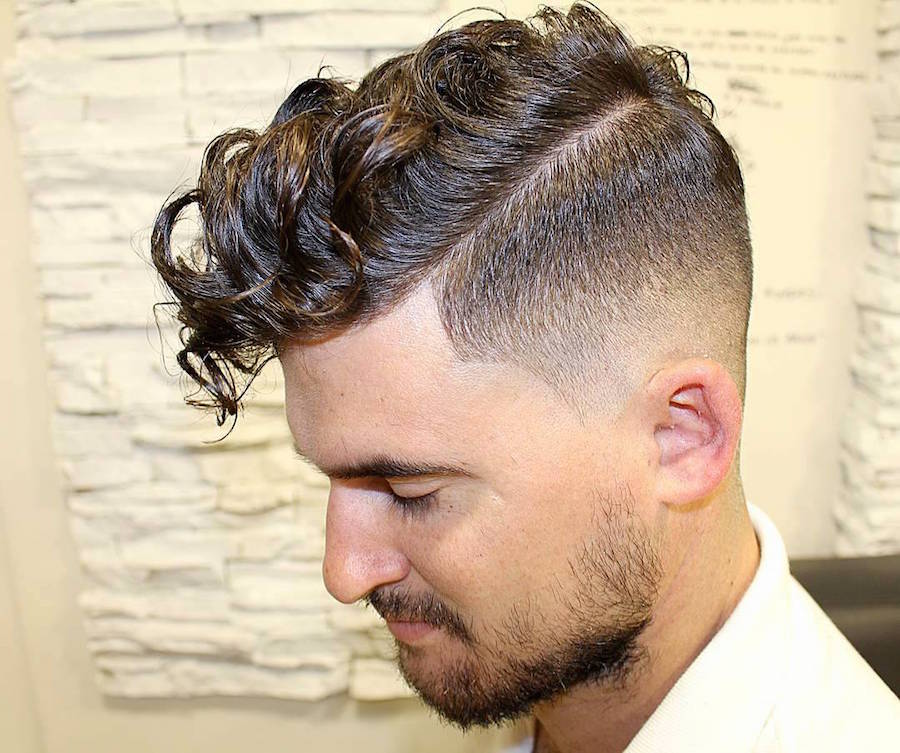 58. Hard Part with Hard Part and Fringe- A trendy undercut with a cool fringe.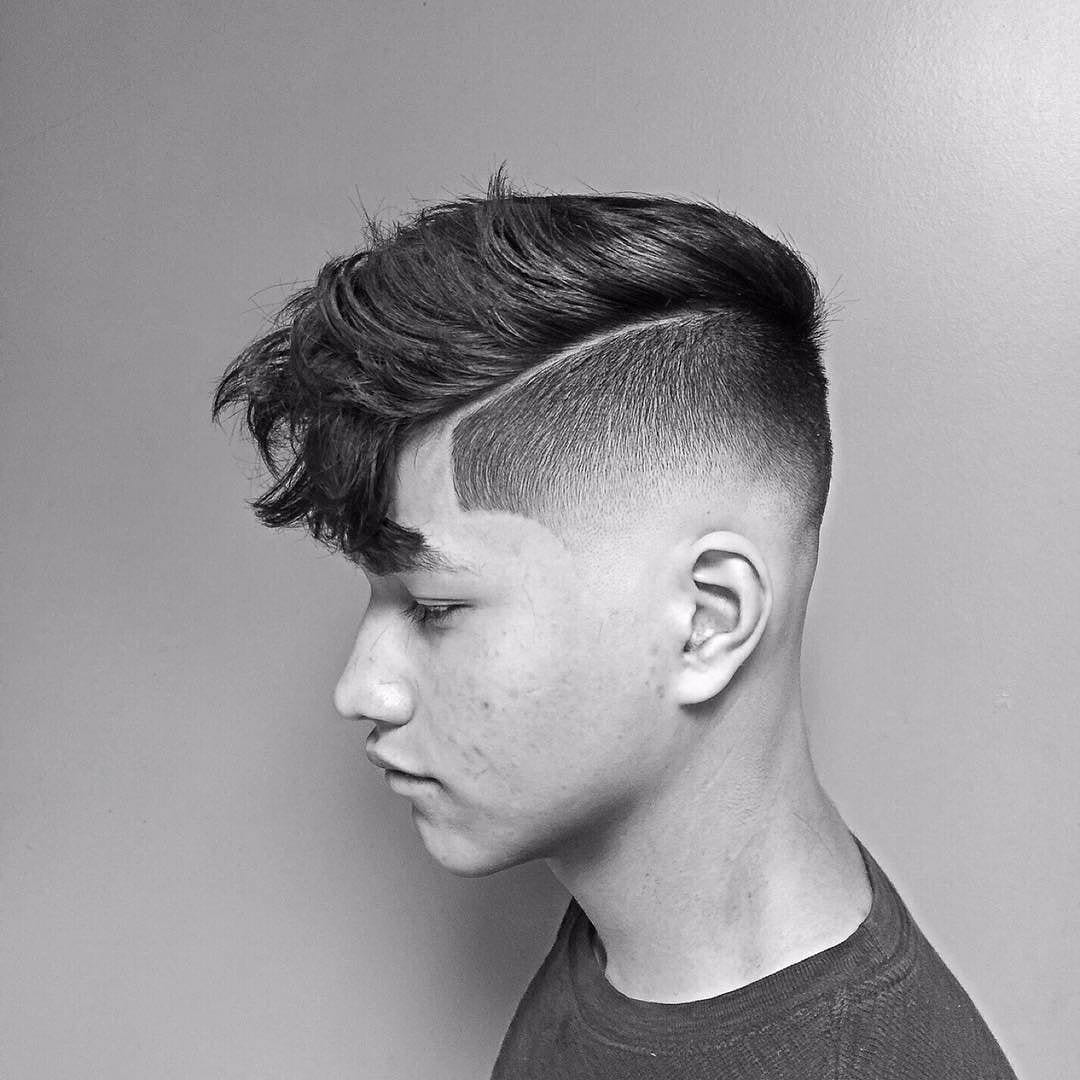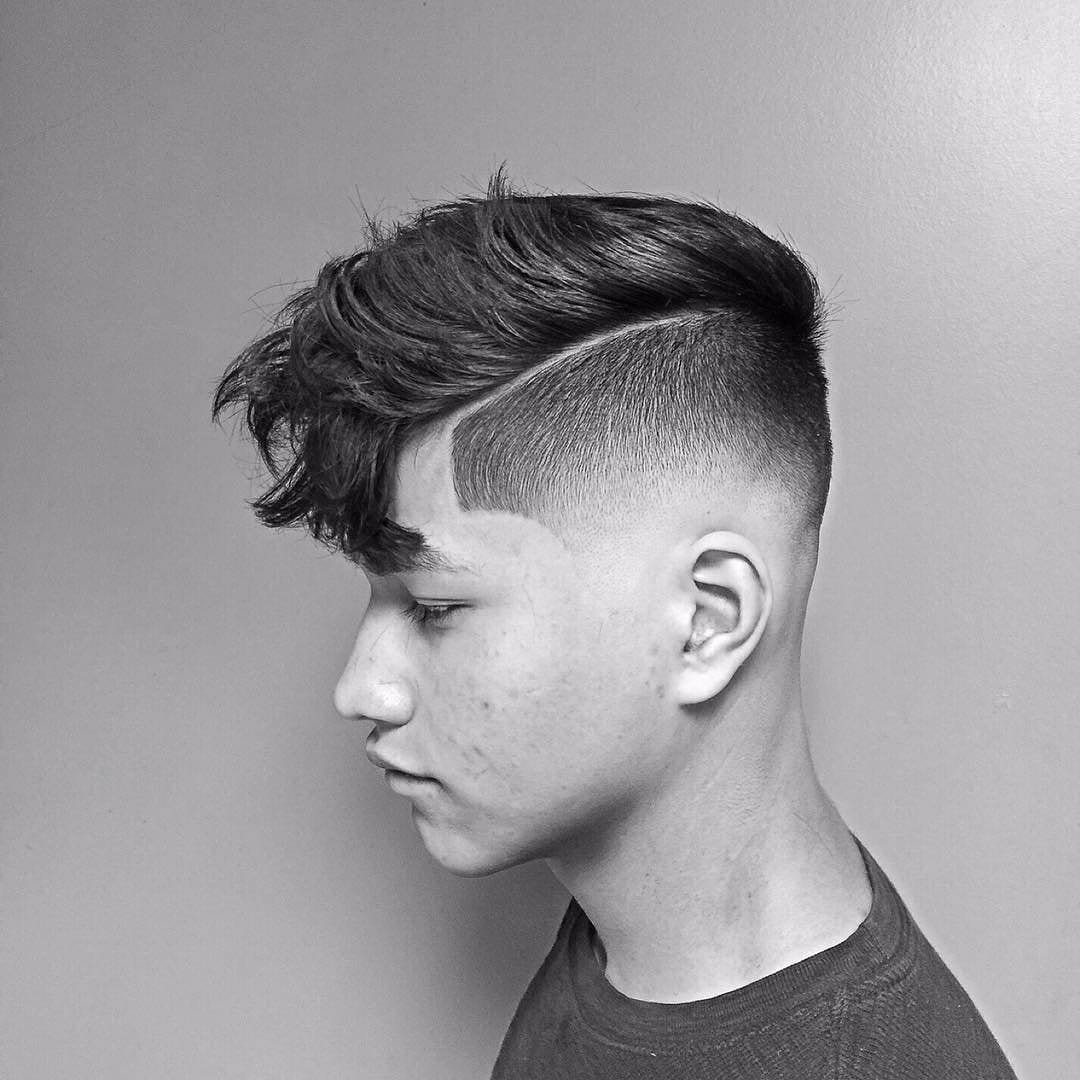 59. Slicked curls with high skin fade- A wonderful curly hairstyle with skin fade.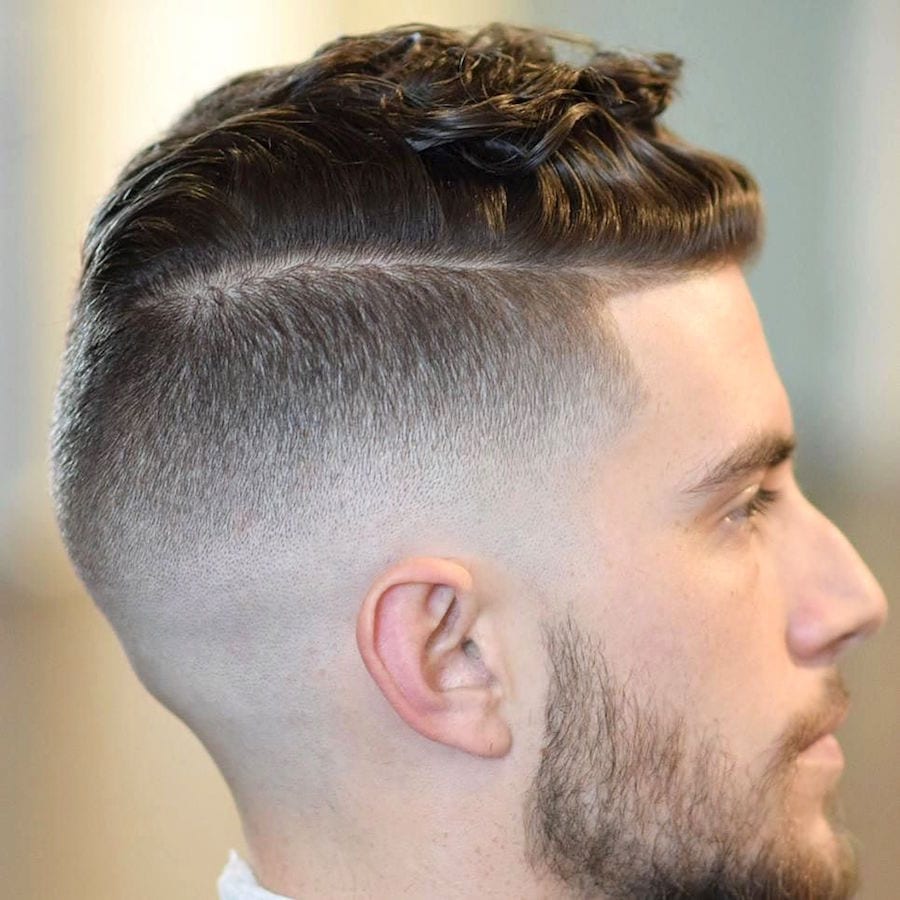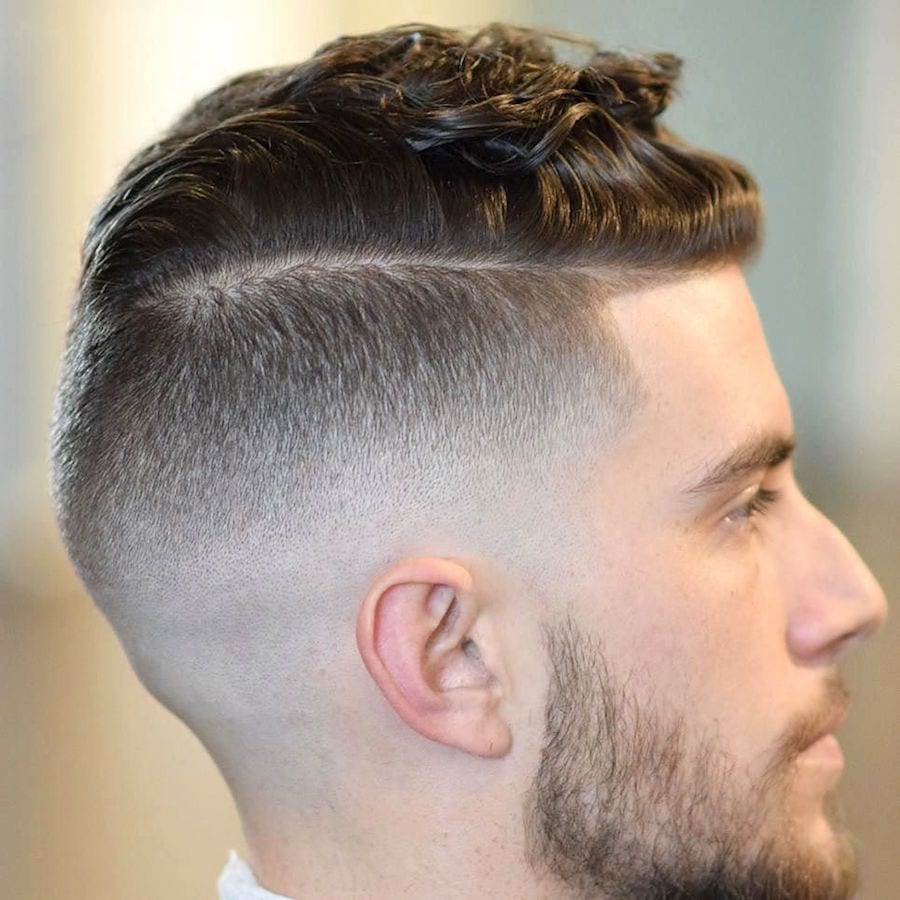 60. Combover Cut- A cool hybrid of two styles.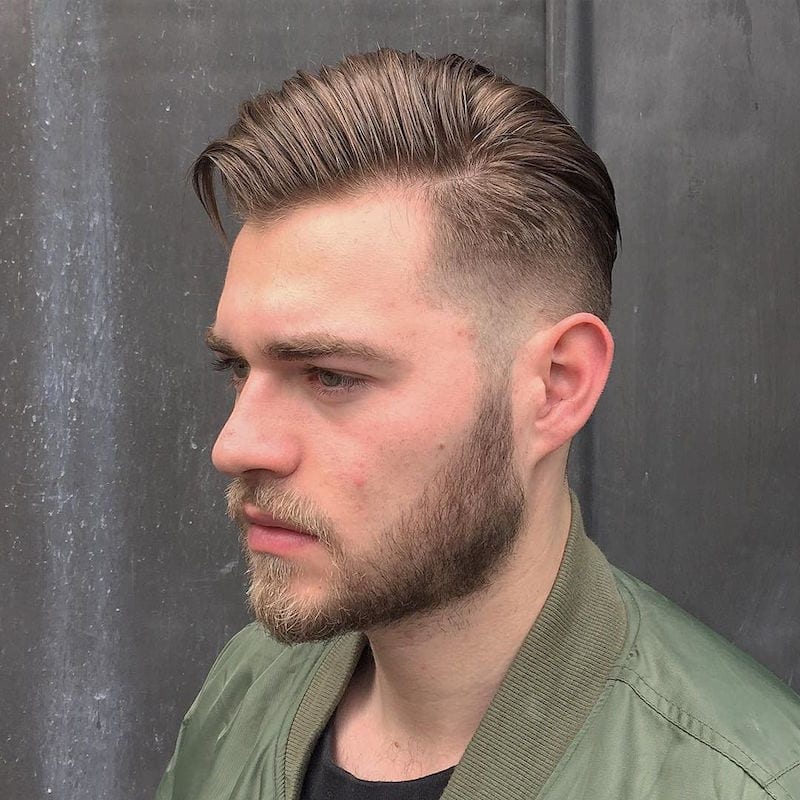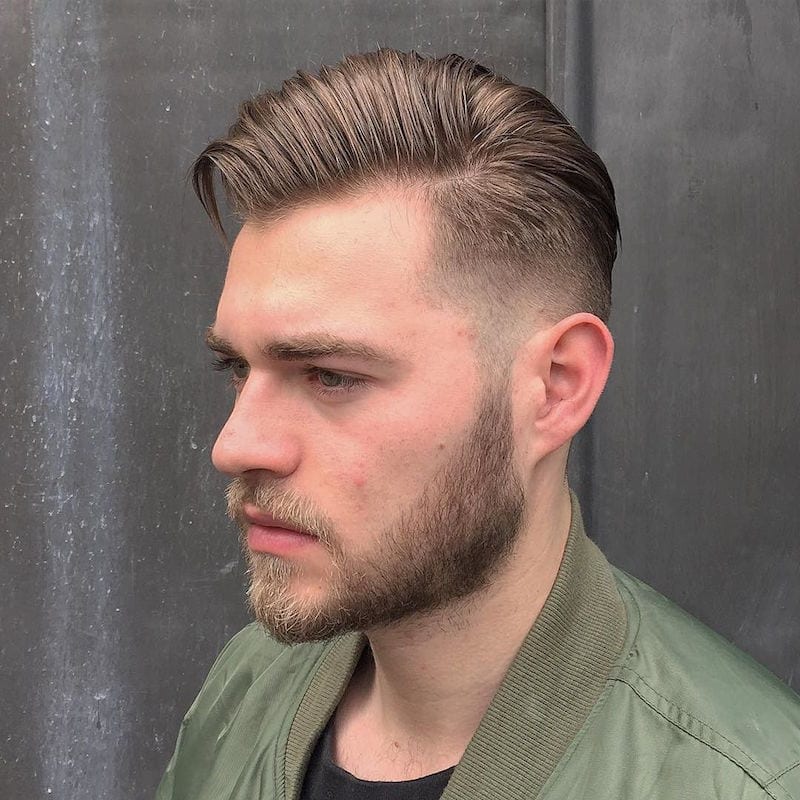 61. Burst Fade- A bold and unique haircut.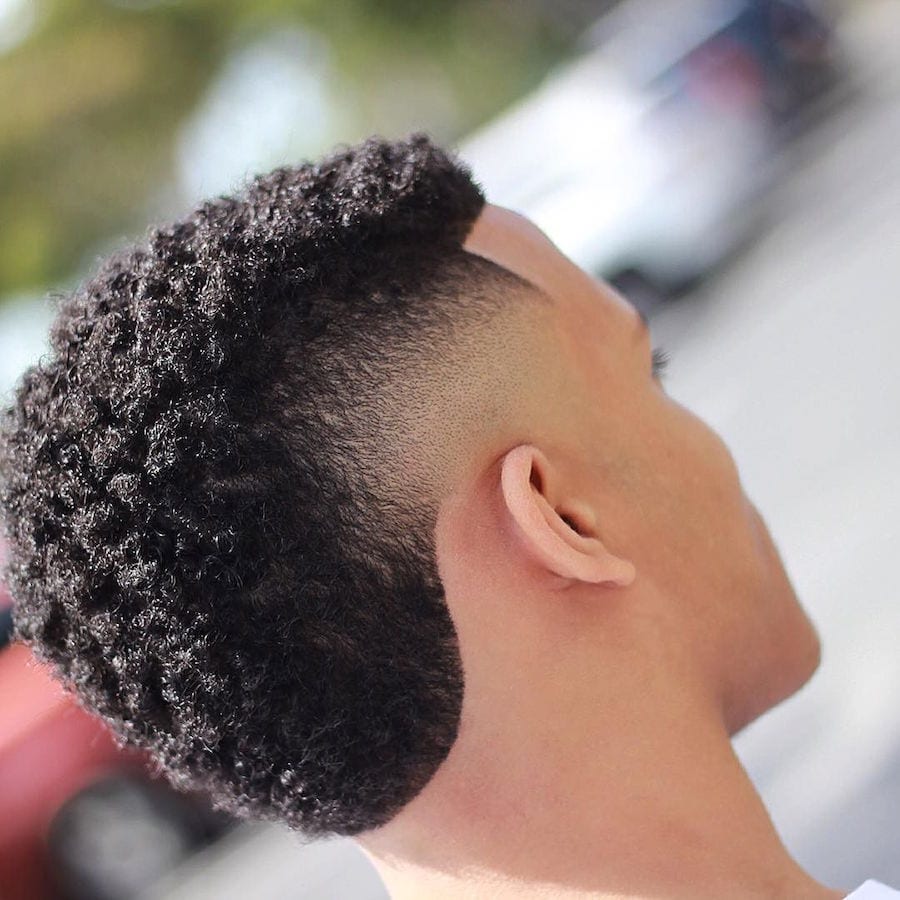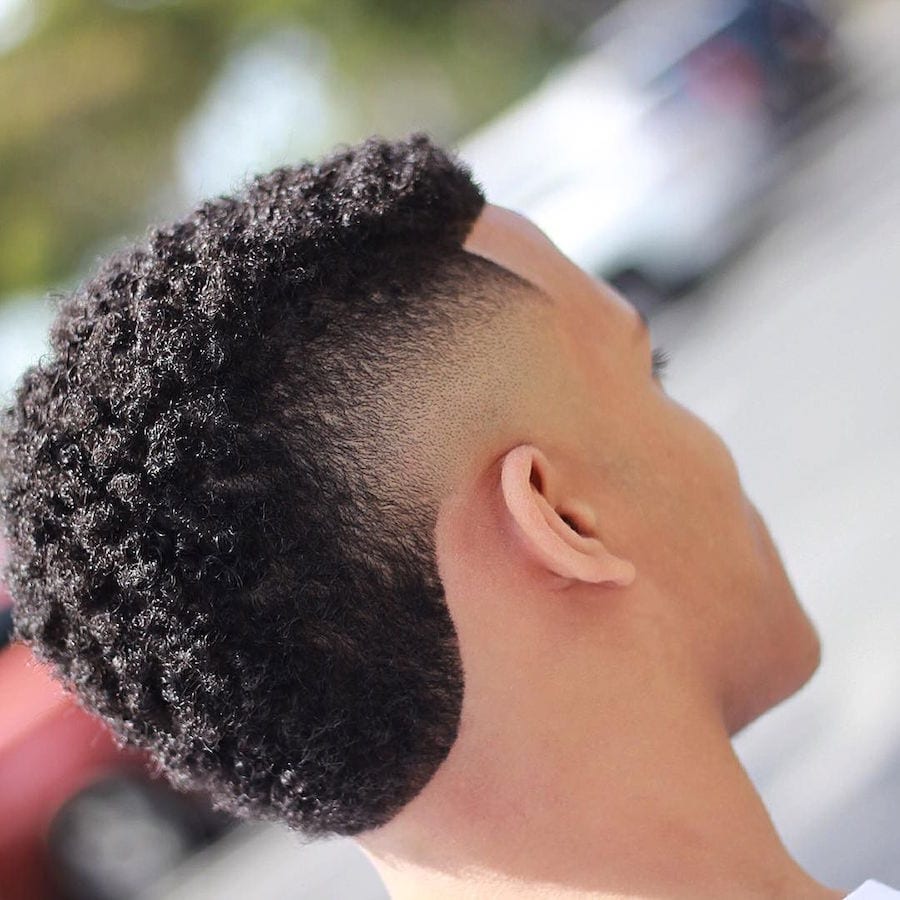 62. Low Fade with Messy Hair- Mens long hairstyles 2018 with a low fade.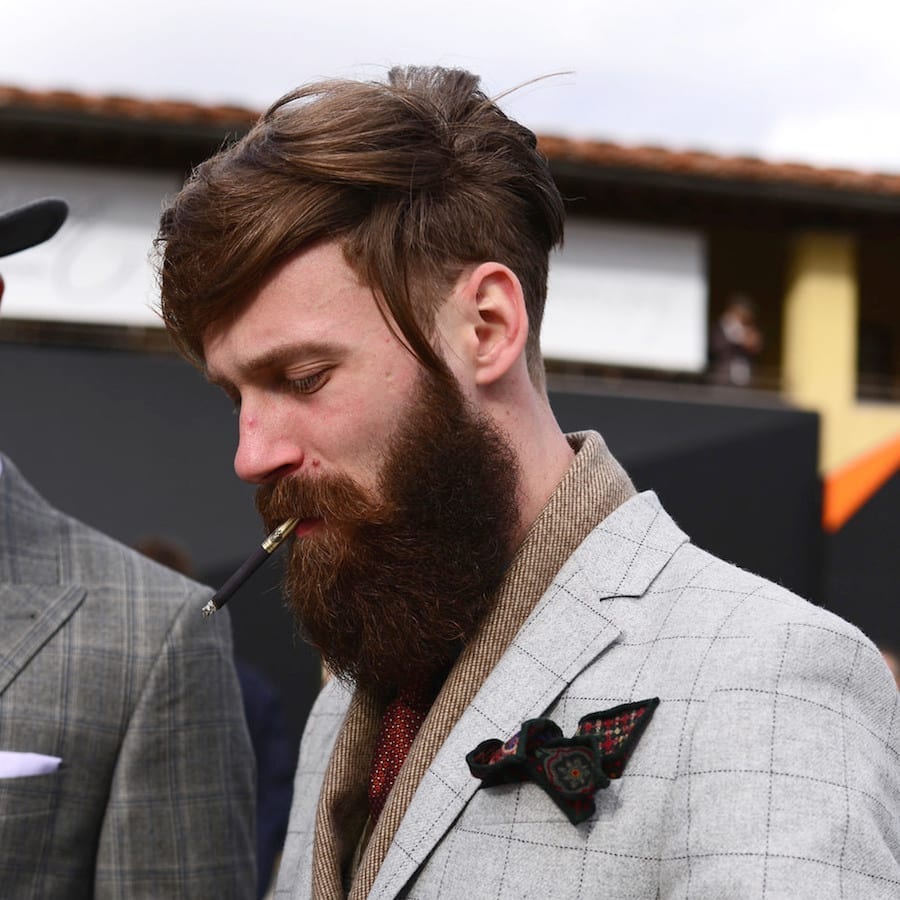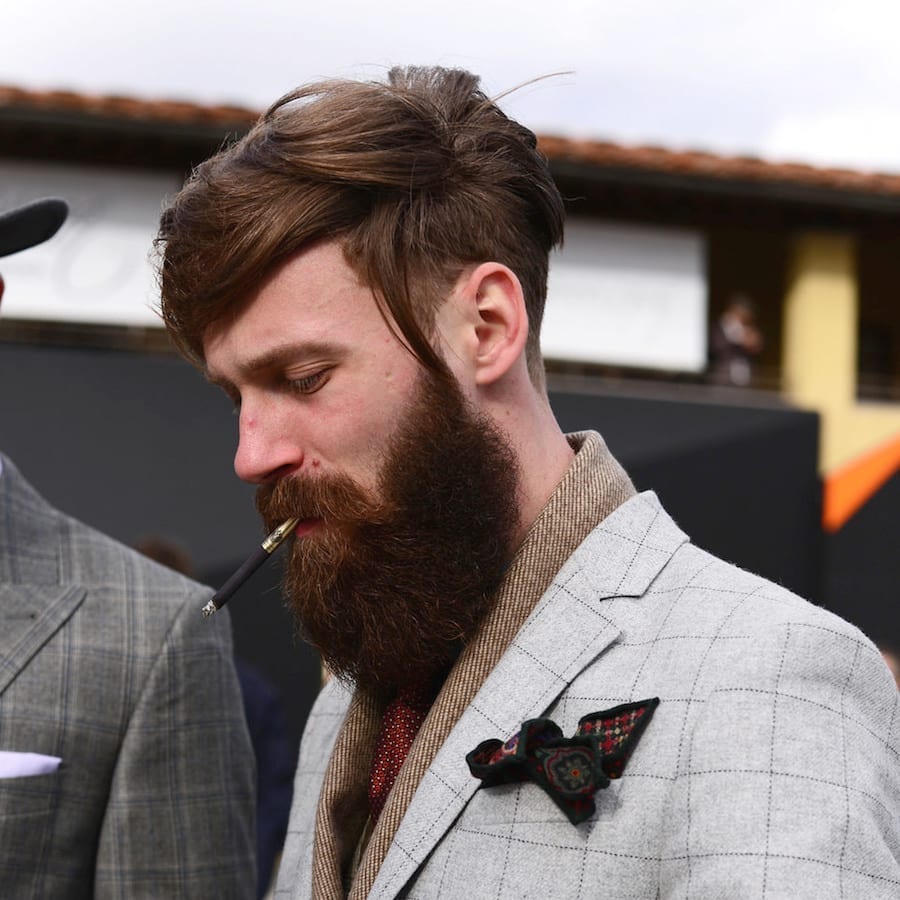 63. X-Ray Design- A cool X-Ray design coupled with a fade.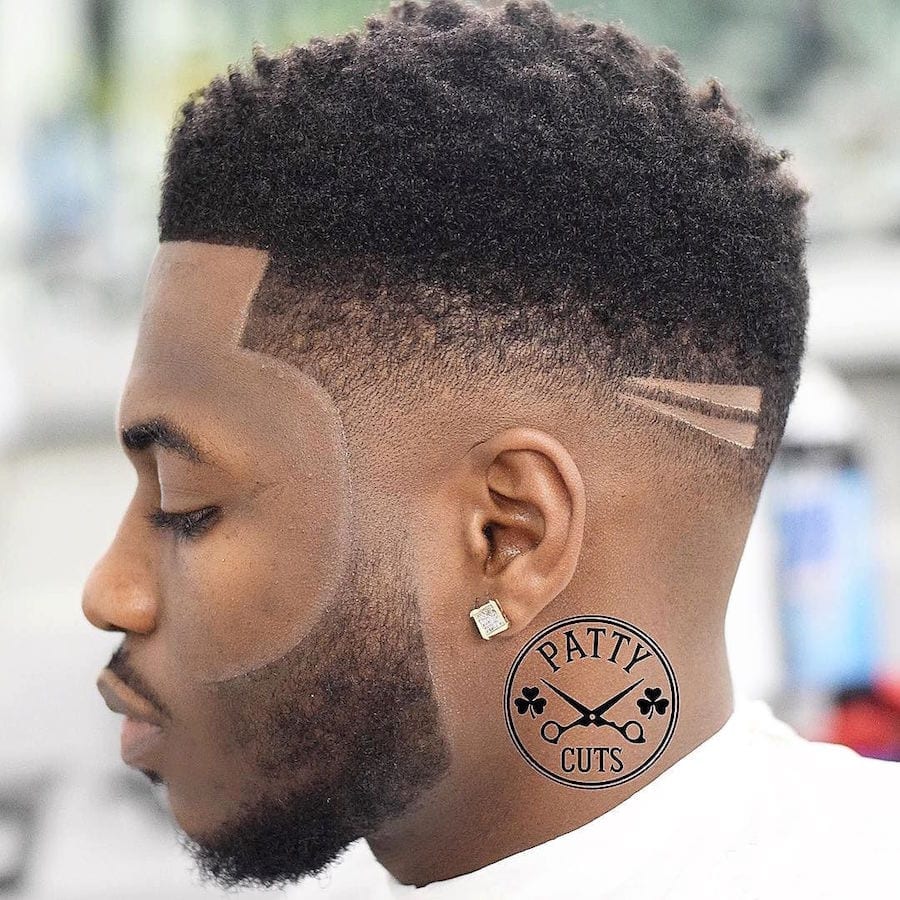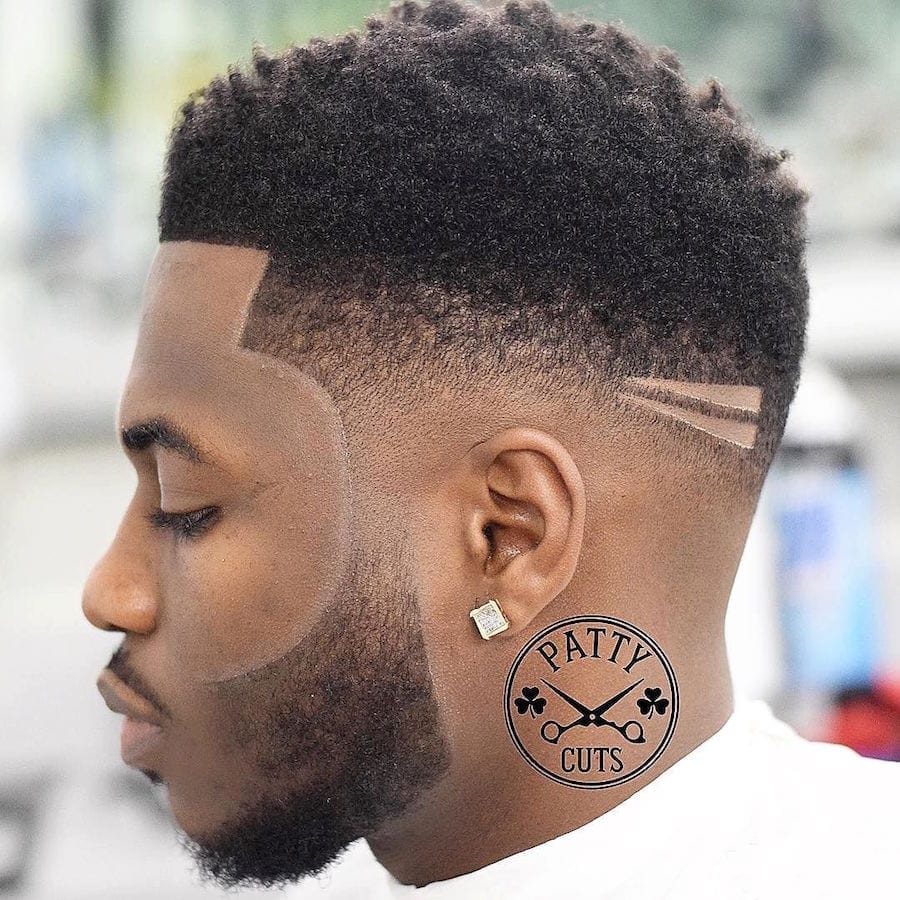 64. Messy Textures with Surgical Line- Messy hair with a surgical part.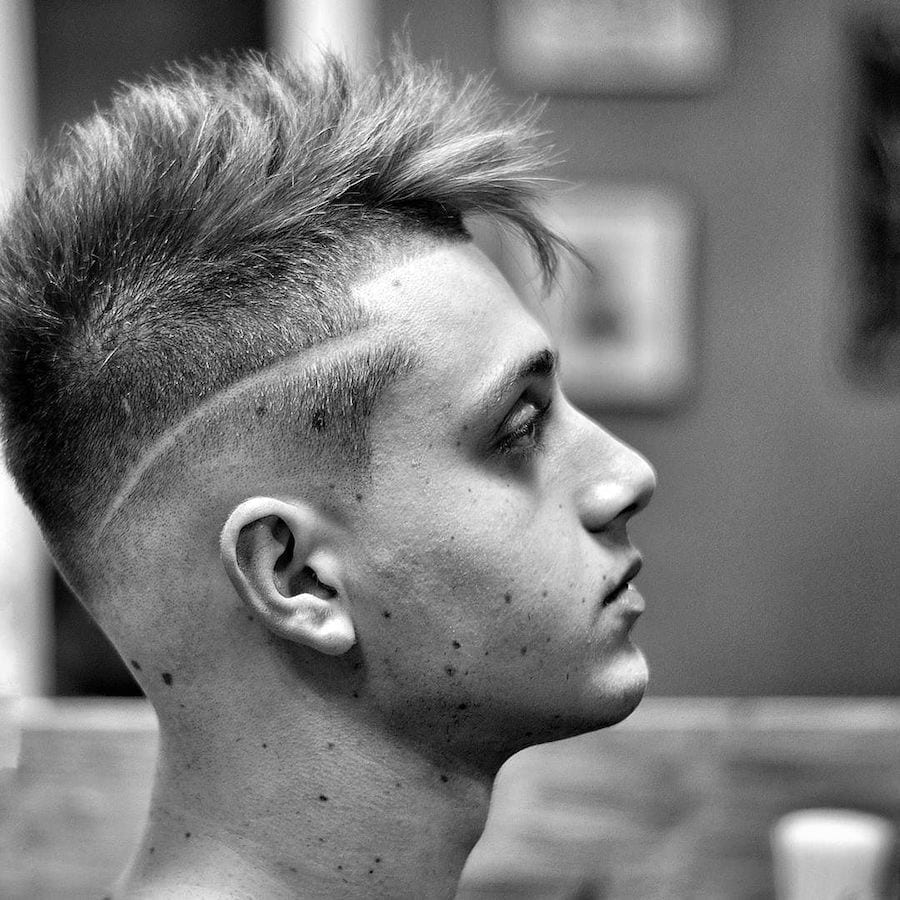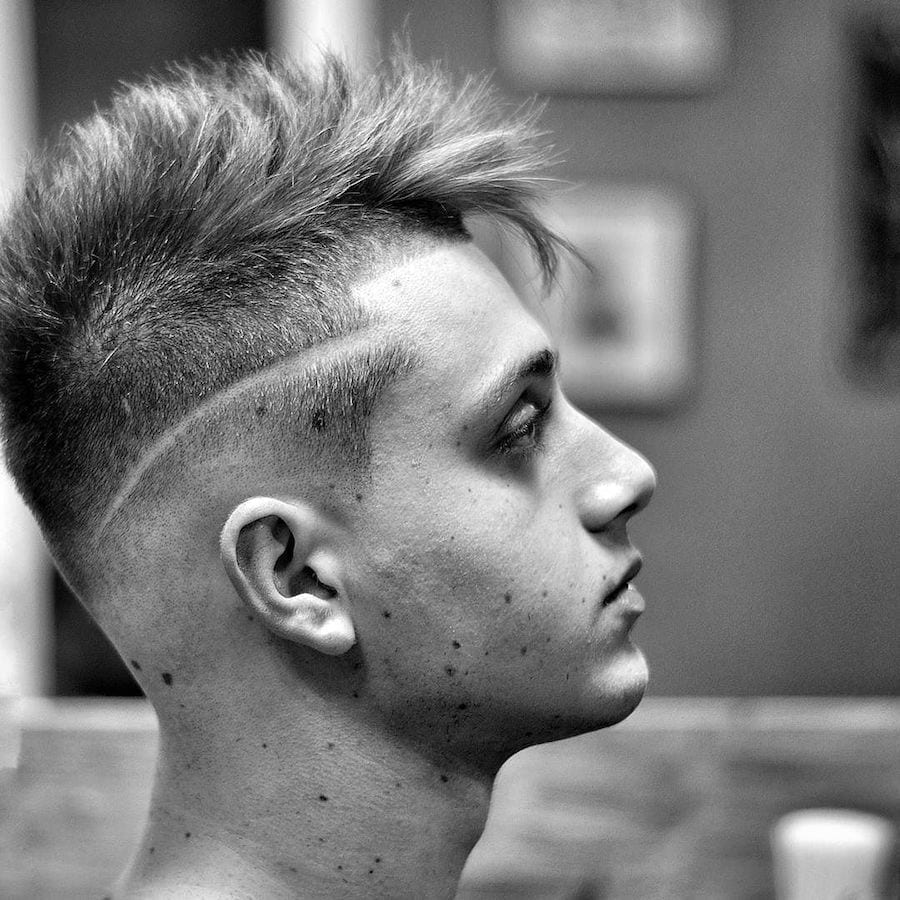 65. Short Quiff with a Design- Hair colour with a design and a quiff.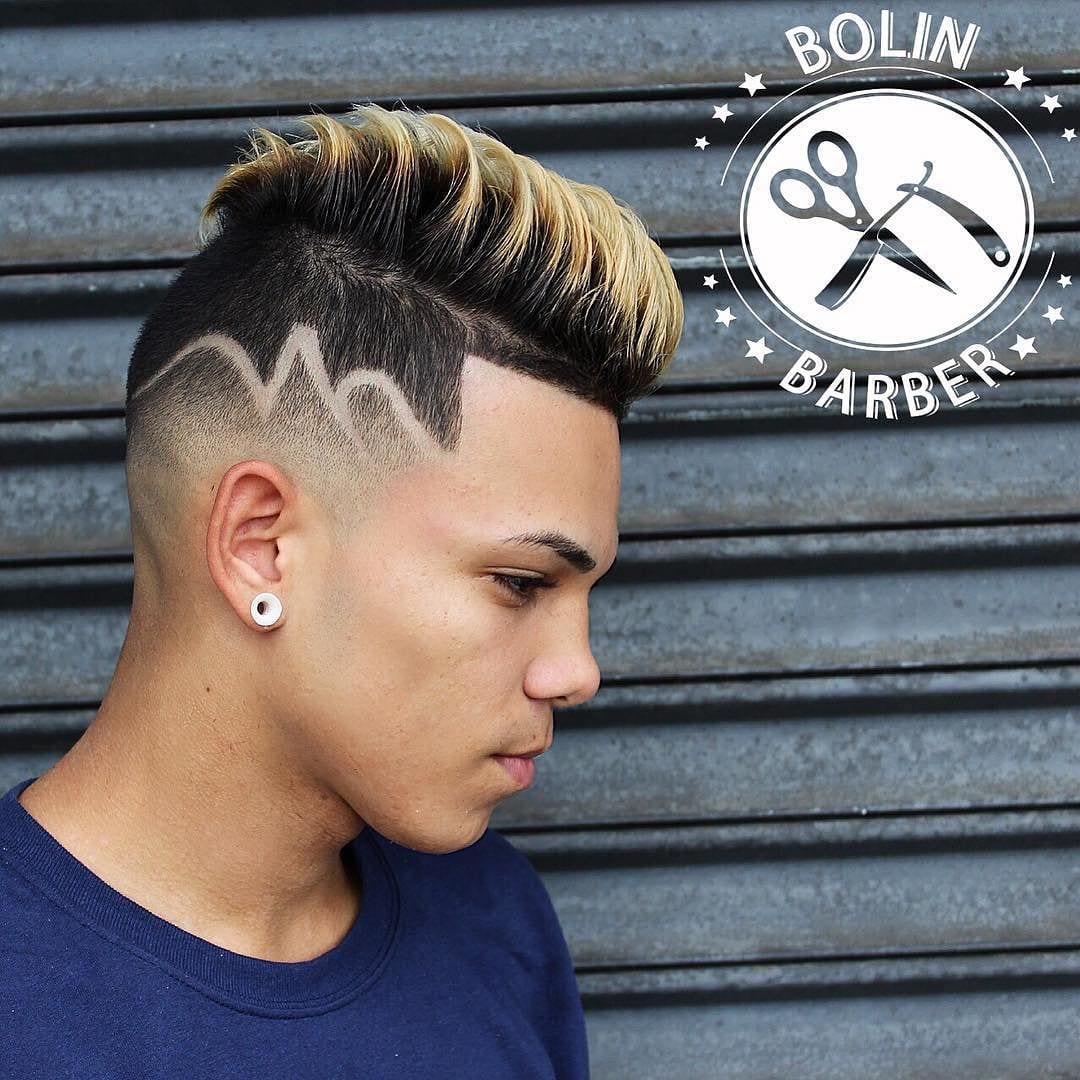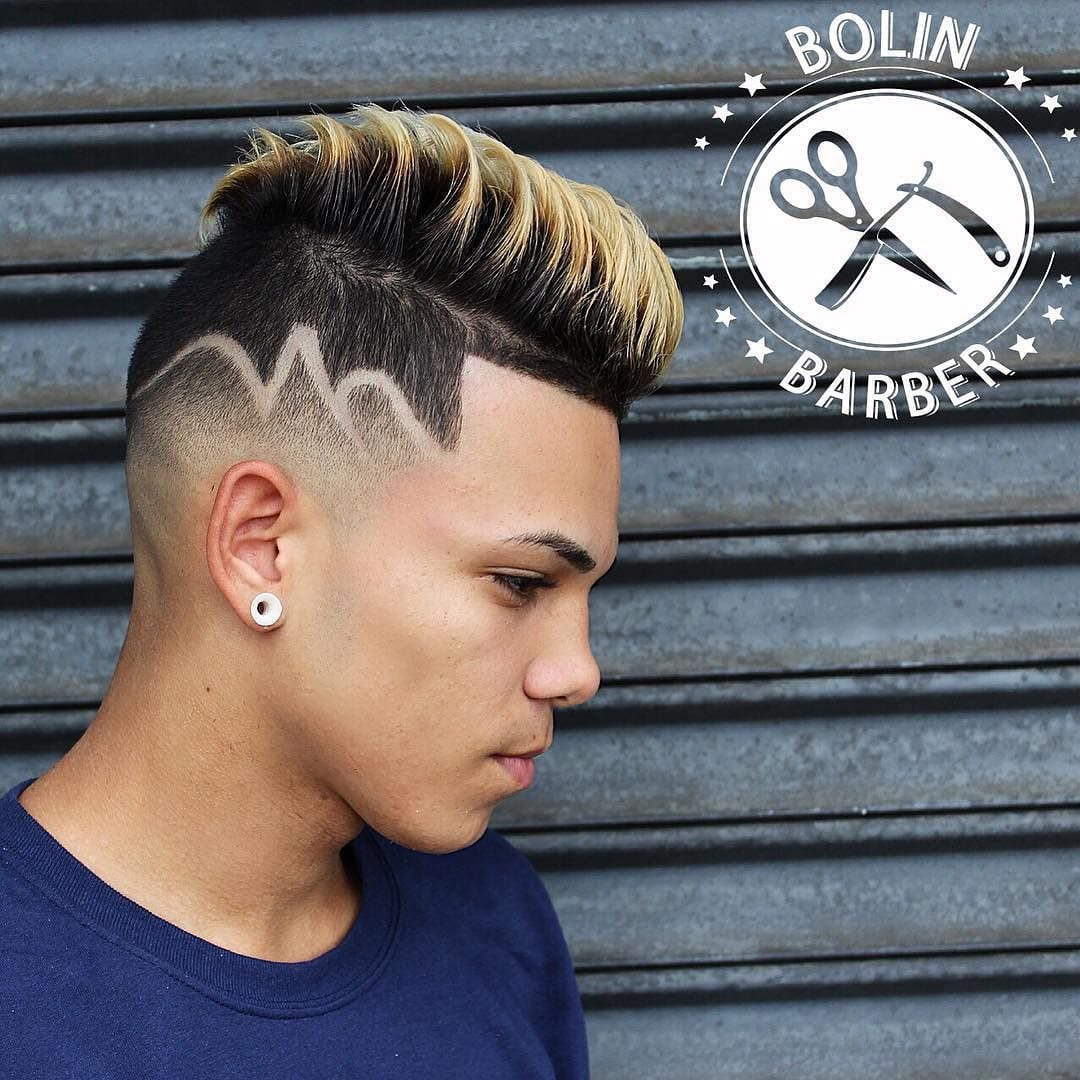 66. Long Fringe Undercut- Long hair and fringe on top with a bald fade.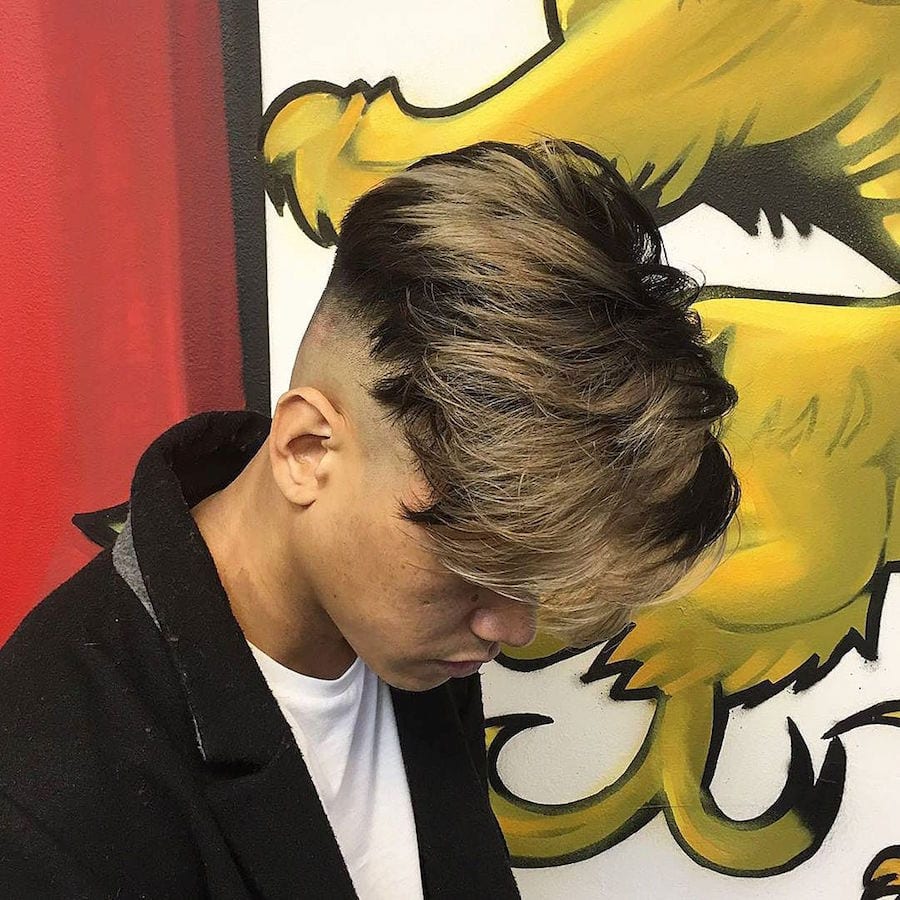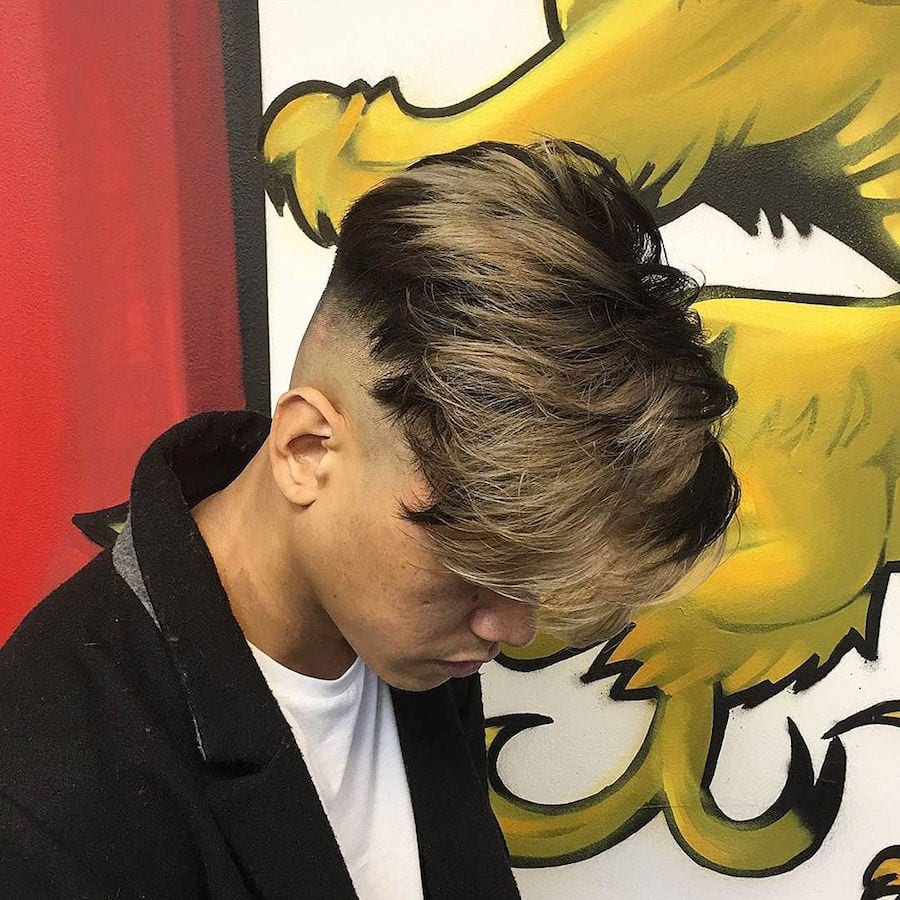 67. Slicked High-Low Fade- A low fade with a hard part.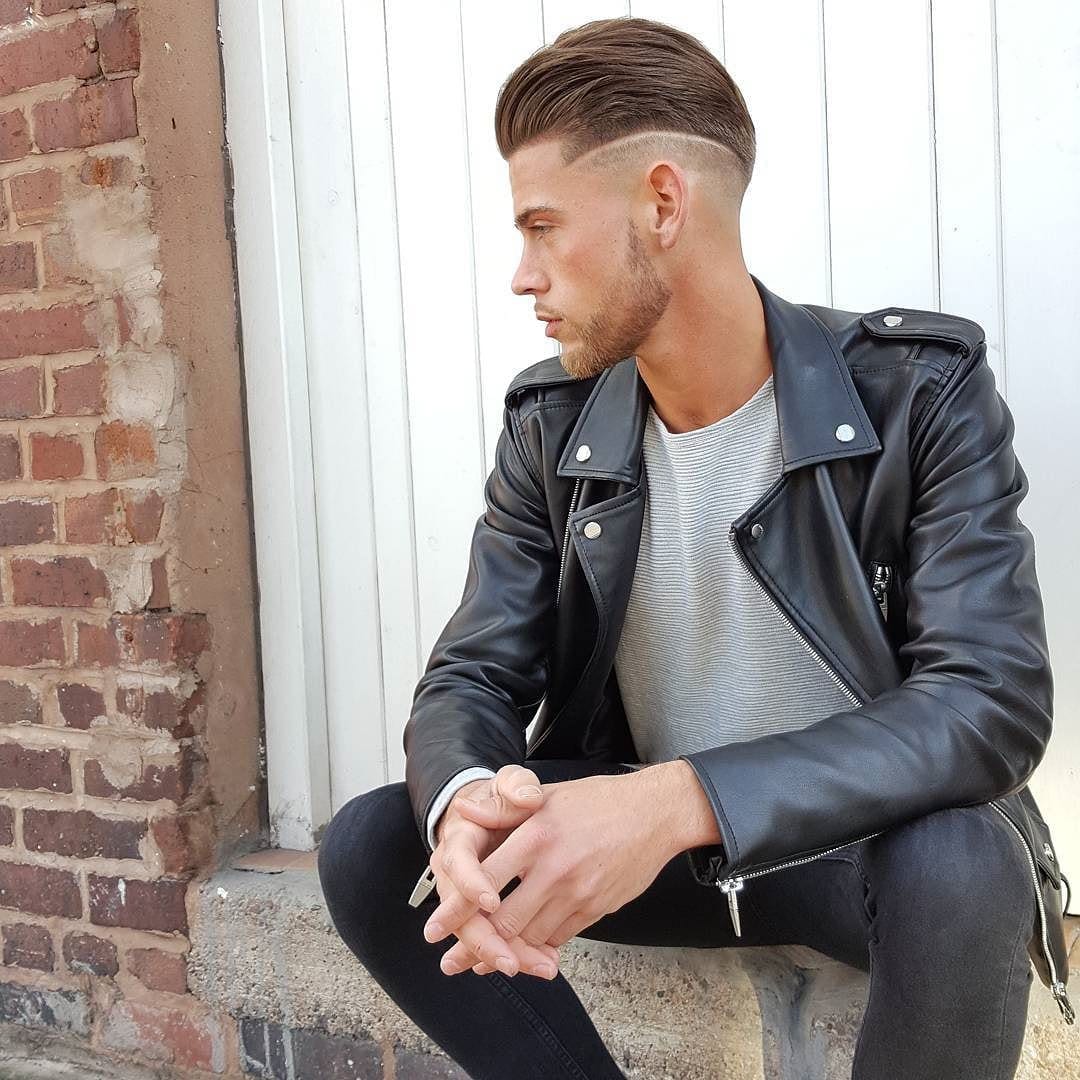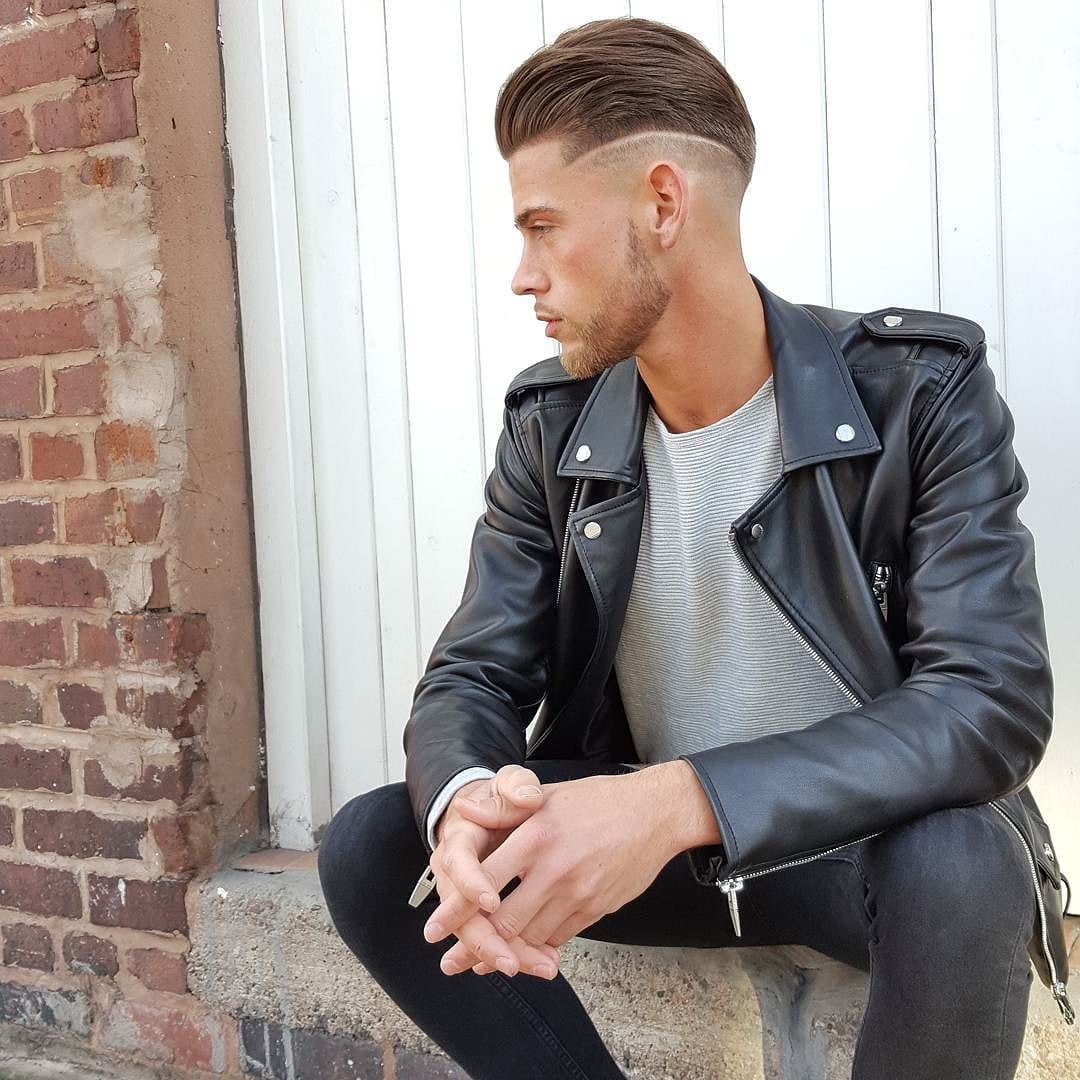 68. Long Hair Hairstyle- Long hair blown back dry.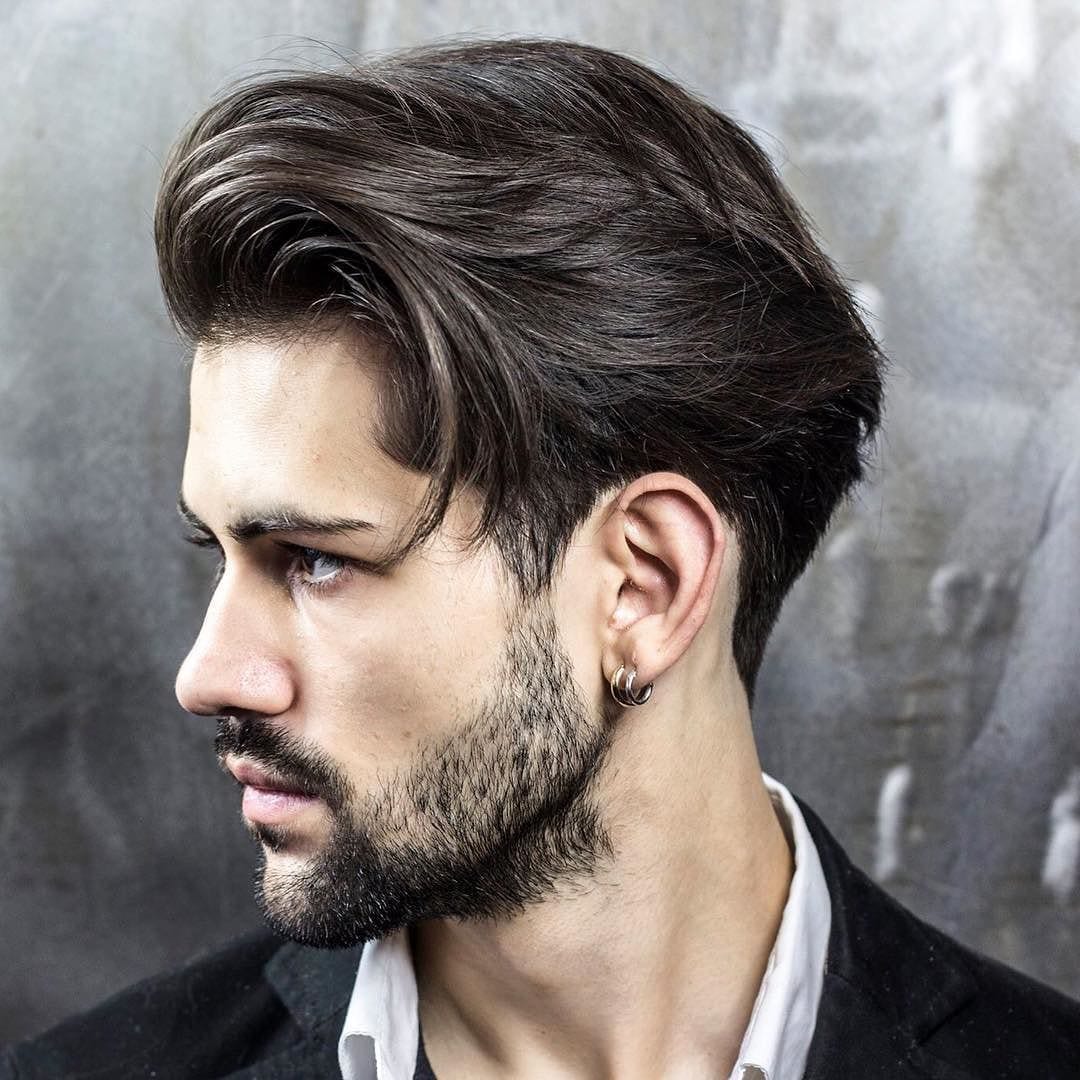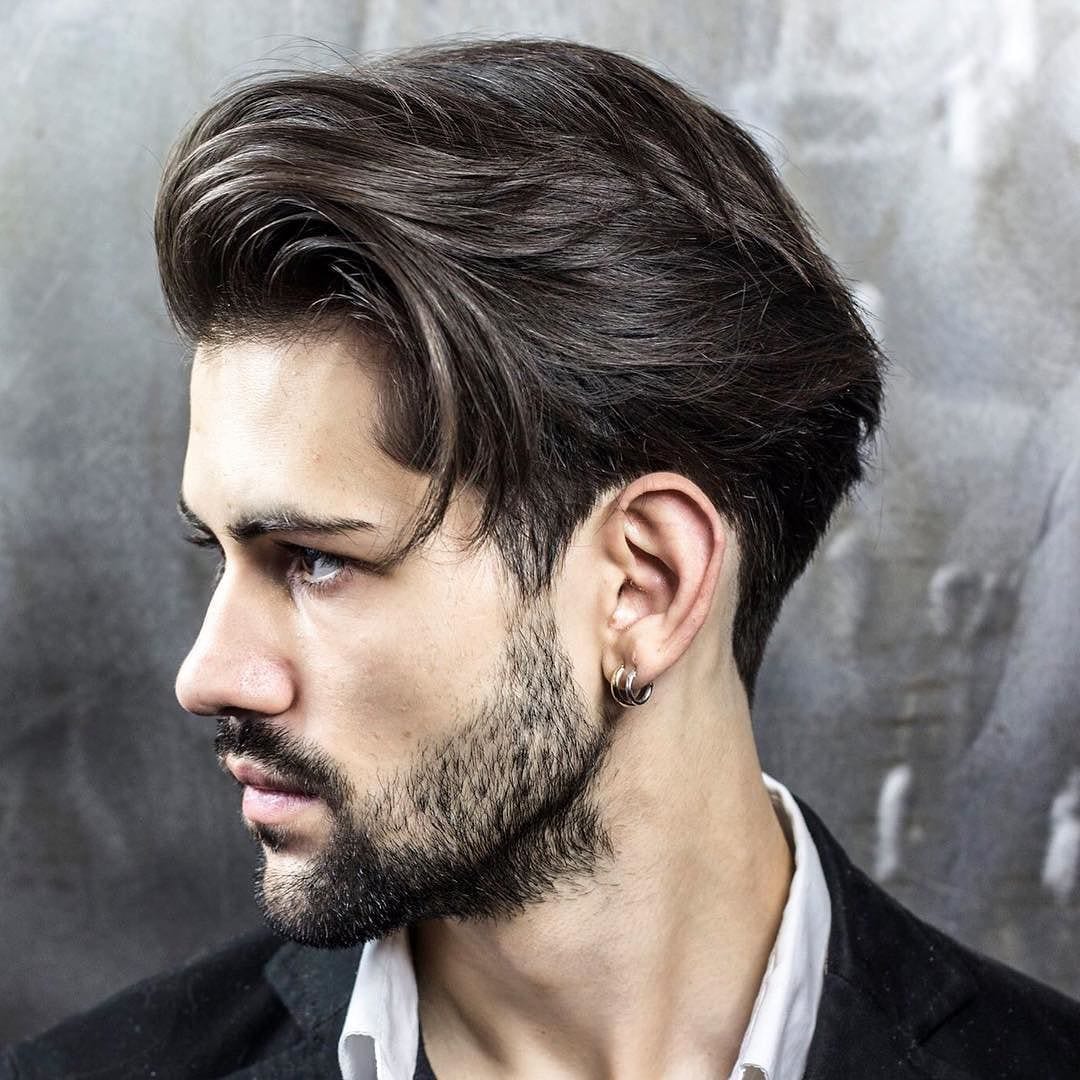 69. Very Short with Surgical Part- Ultra short hair with a hard surgical part.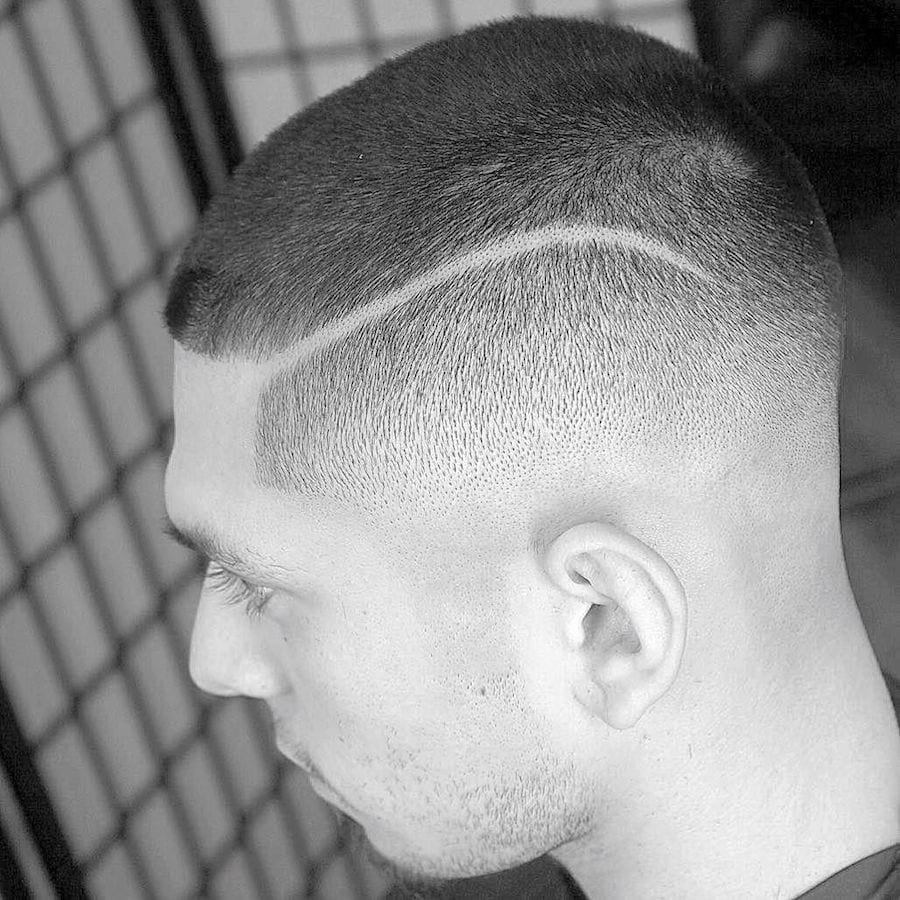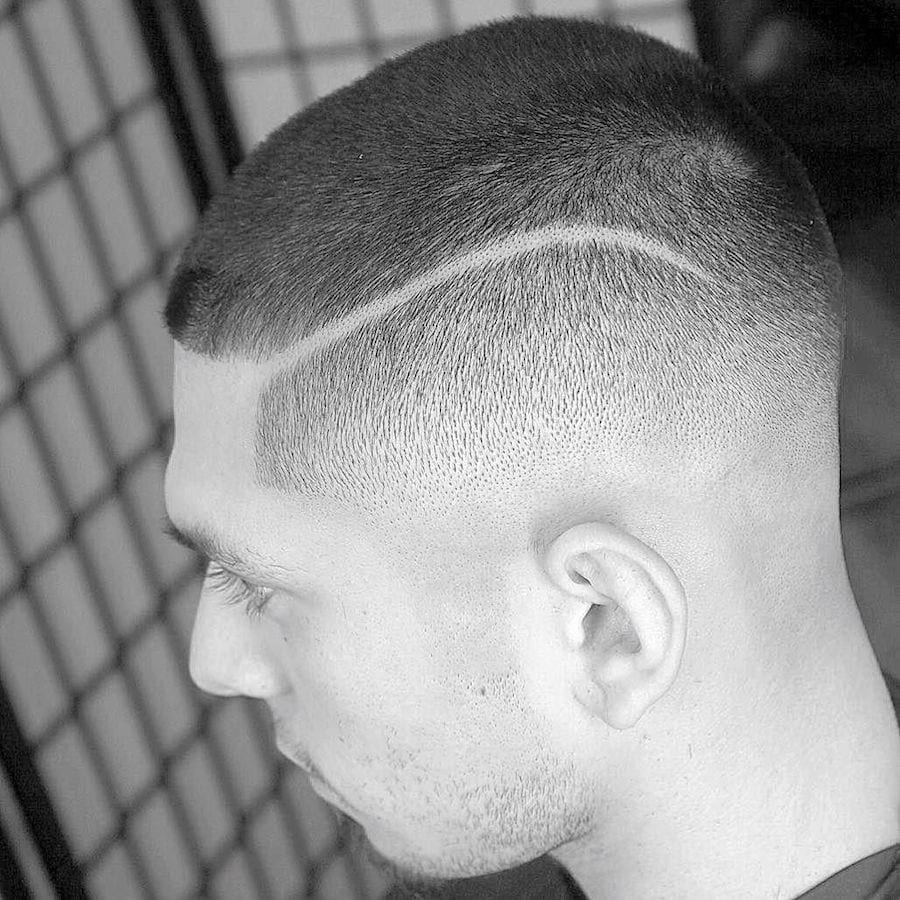 70. Textured Quiff with Surgical Part- A messy quiff separated by a surgical part.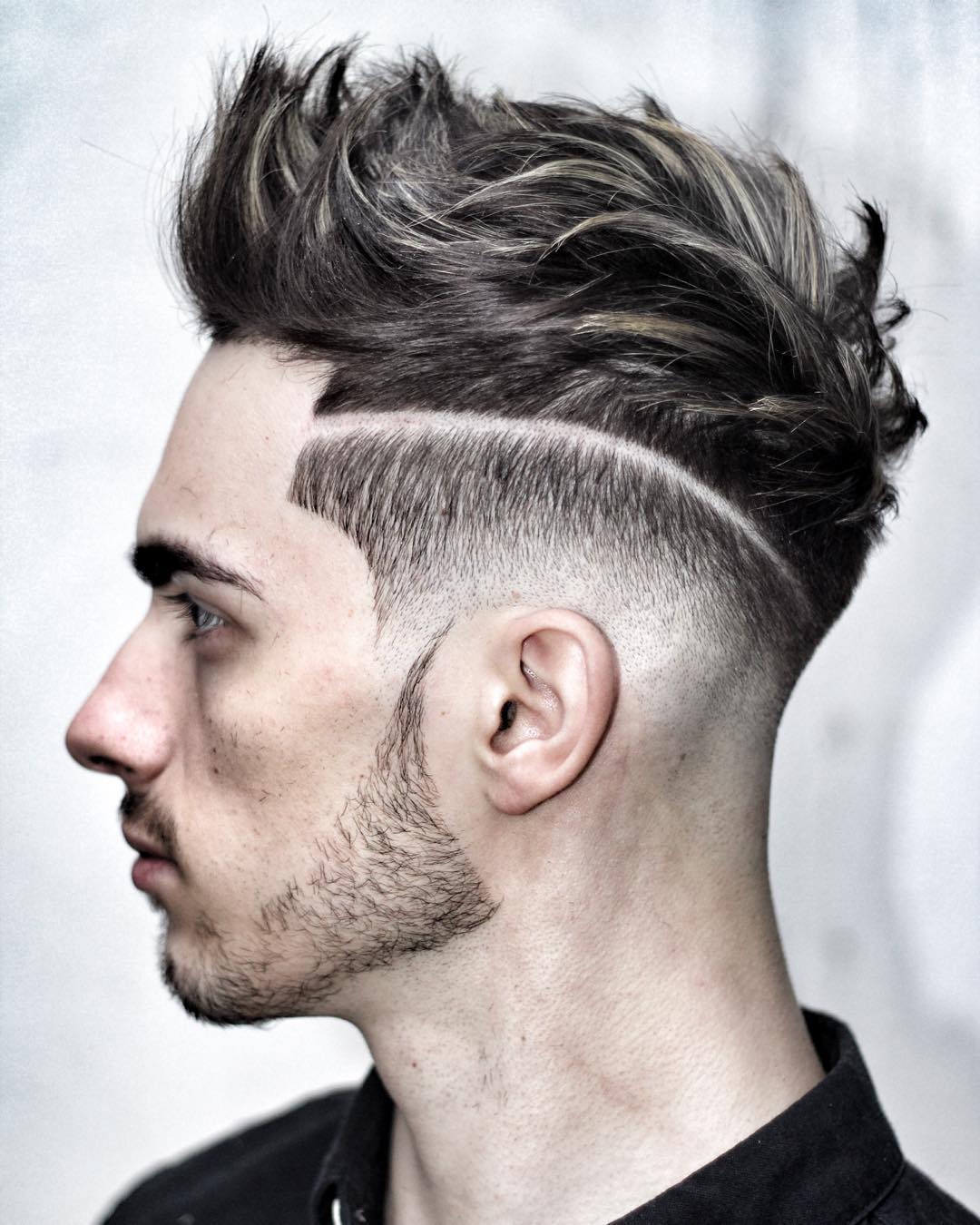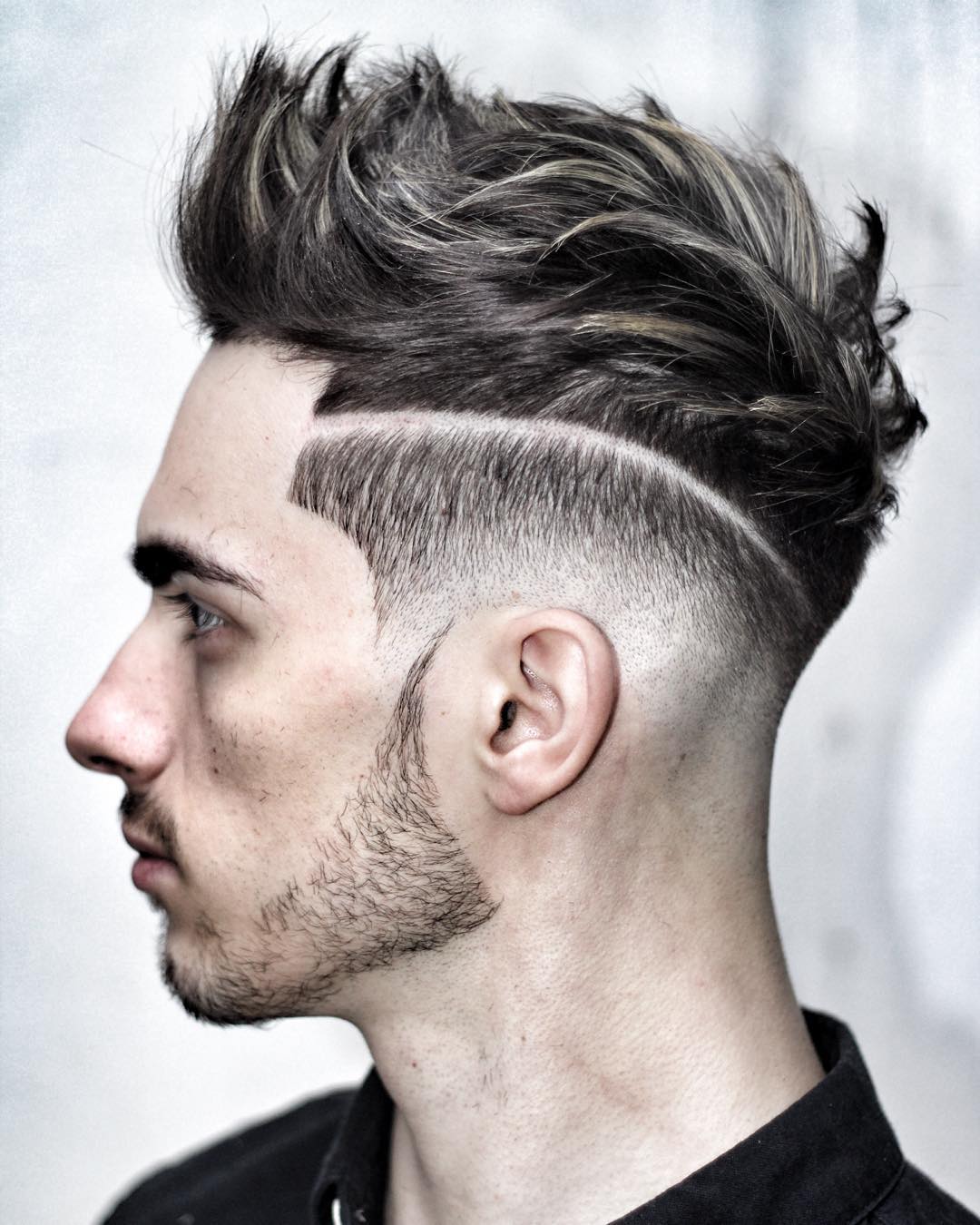 71. Short Hair Hairstyle- A clean shadow fade with short hair.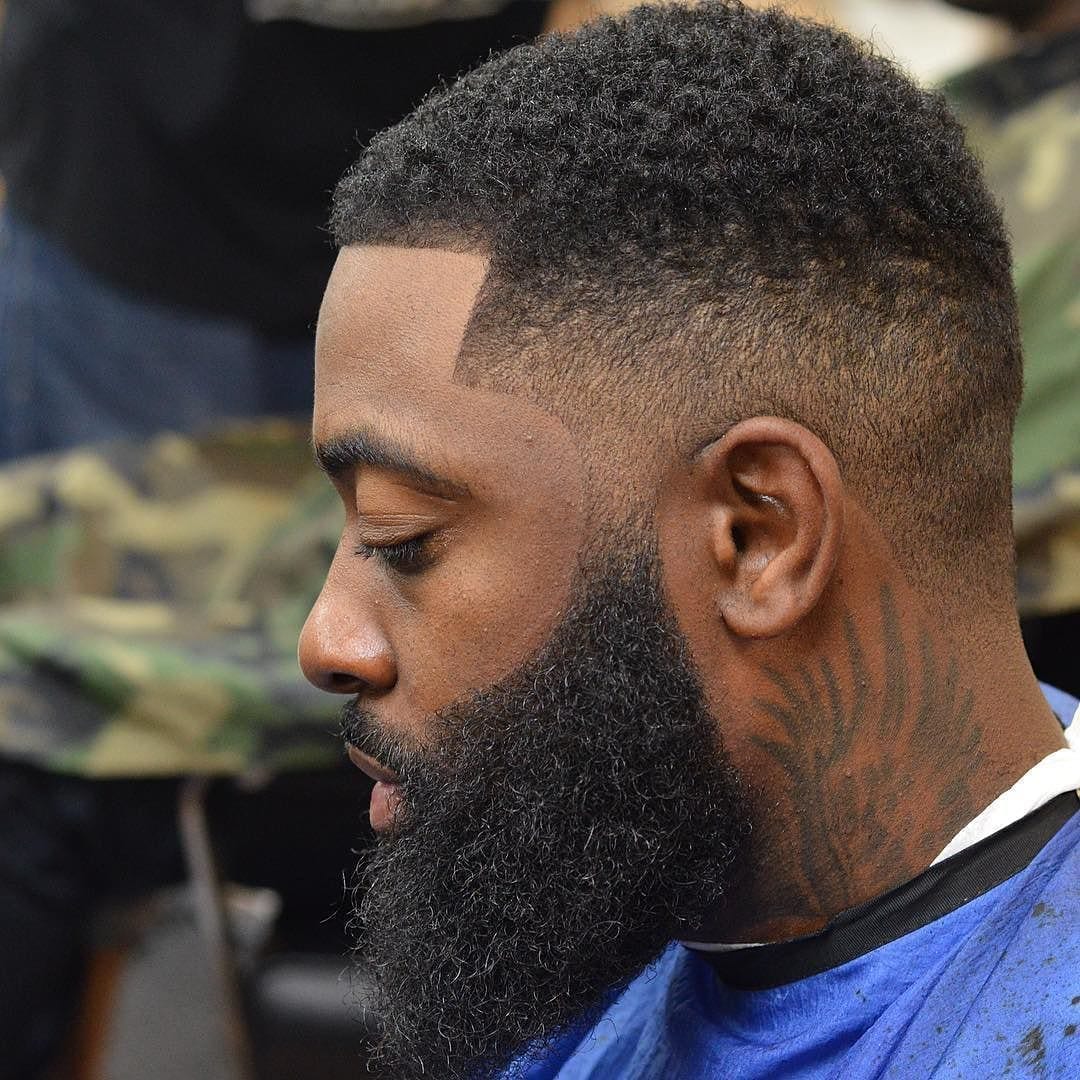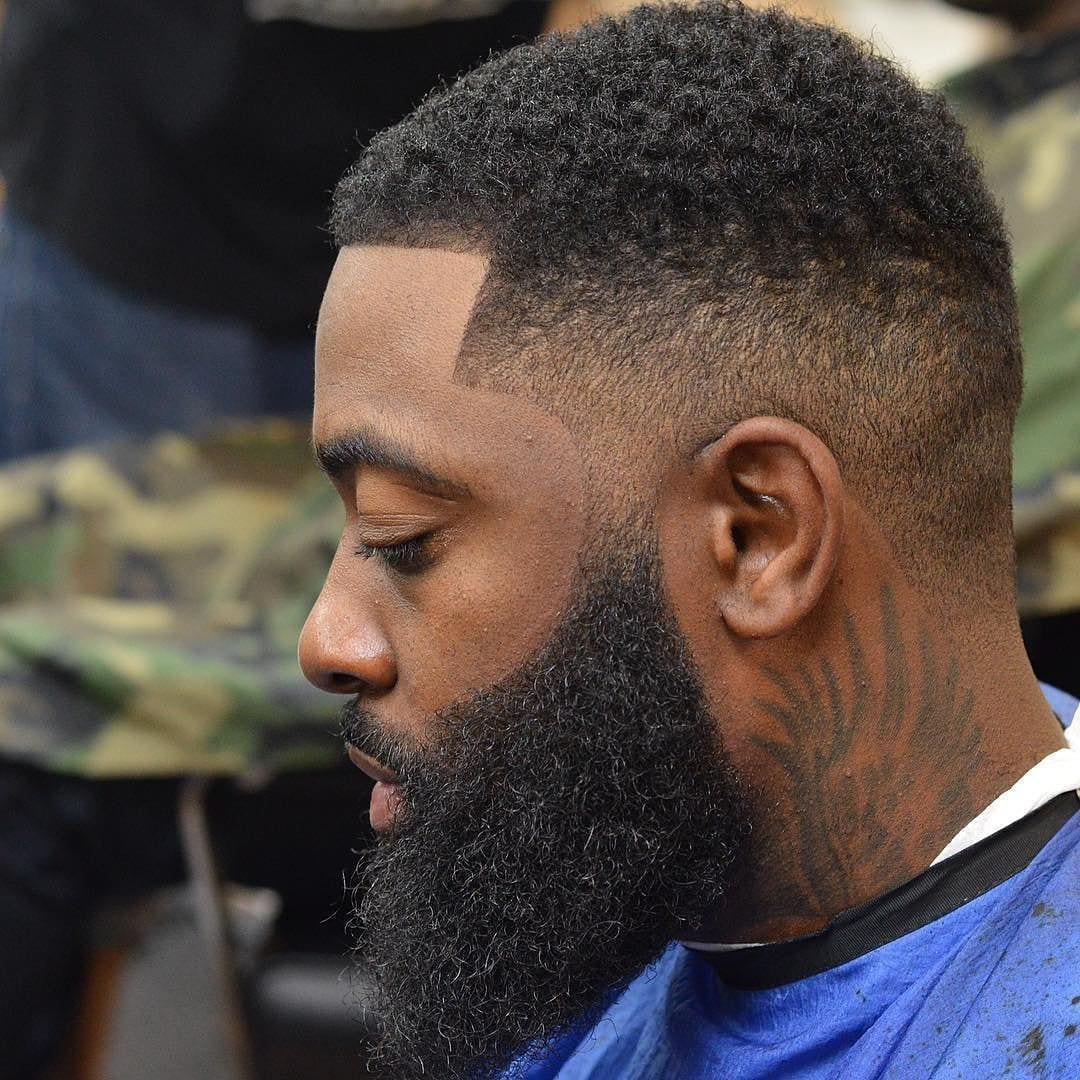 72. Wavy Hair Undercut- A thick wavy hair on top undercut.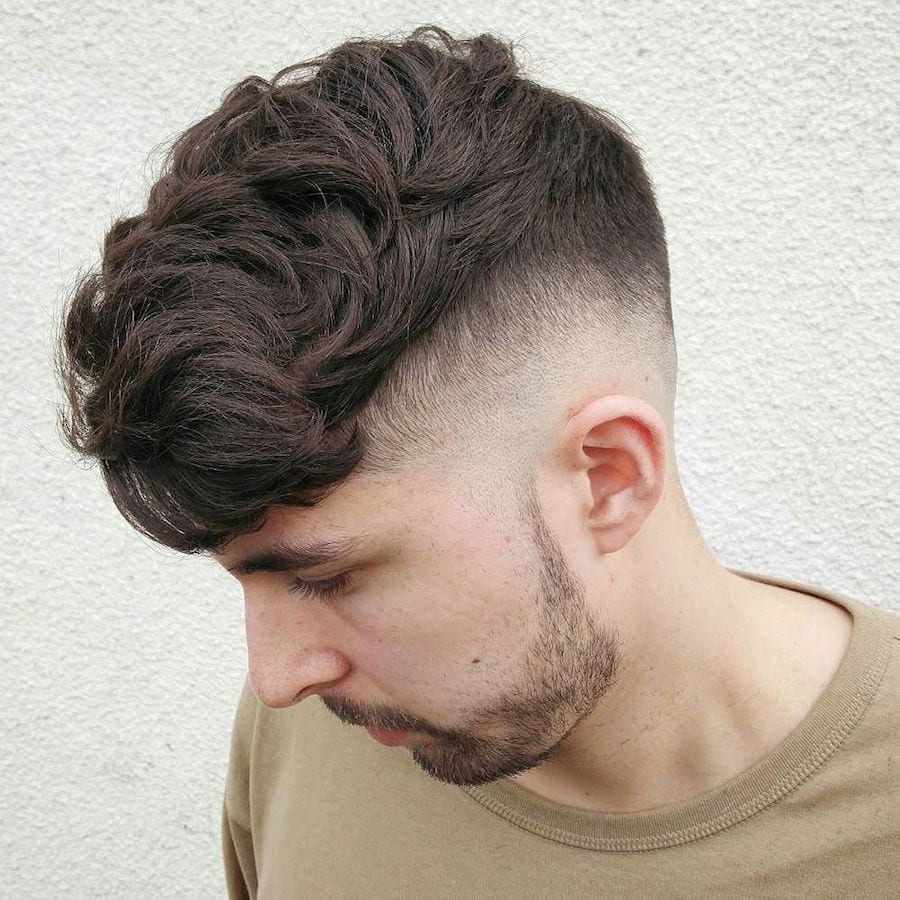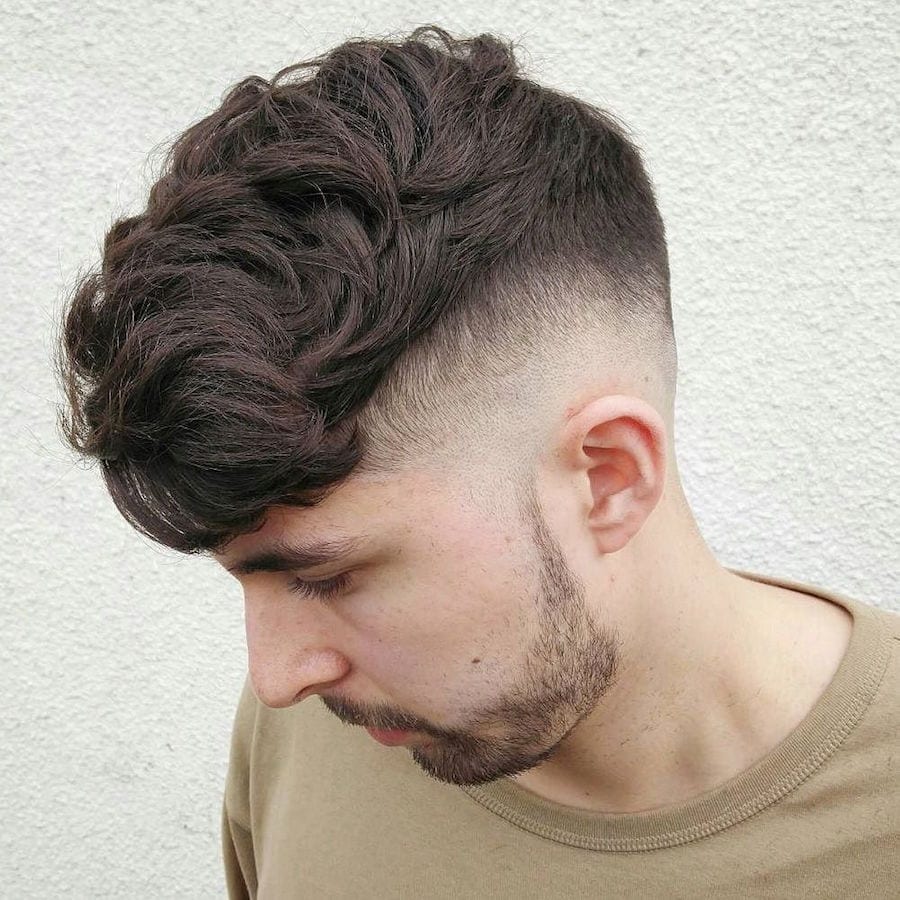 73. Medium Length Slicked Back- Medium length hair slicked and blended.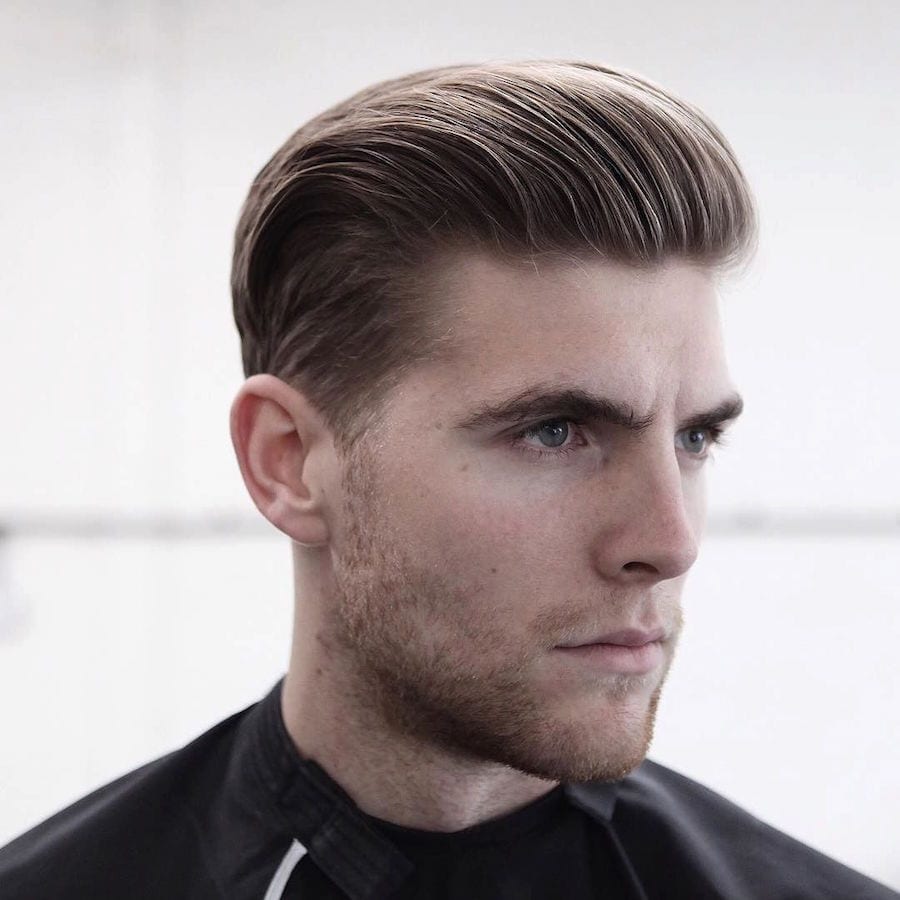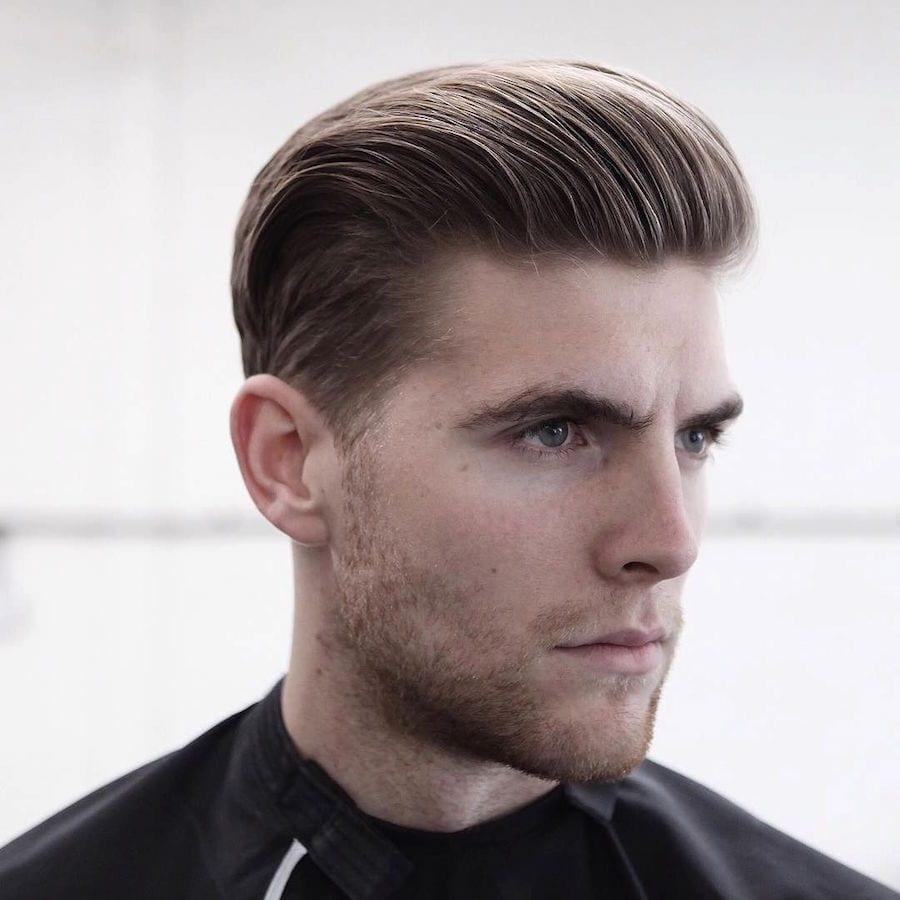 74. Pomp with Surgical Part- A cool pompadour separated by surgical part.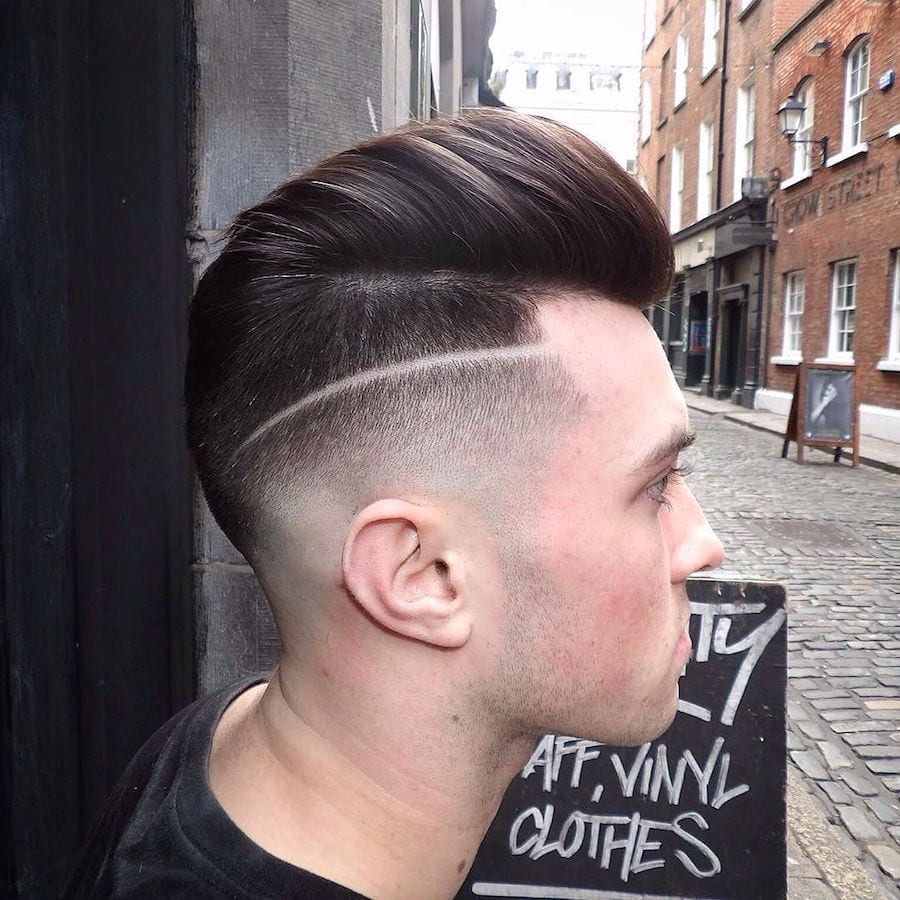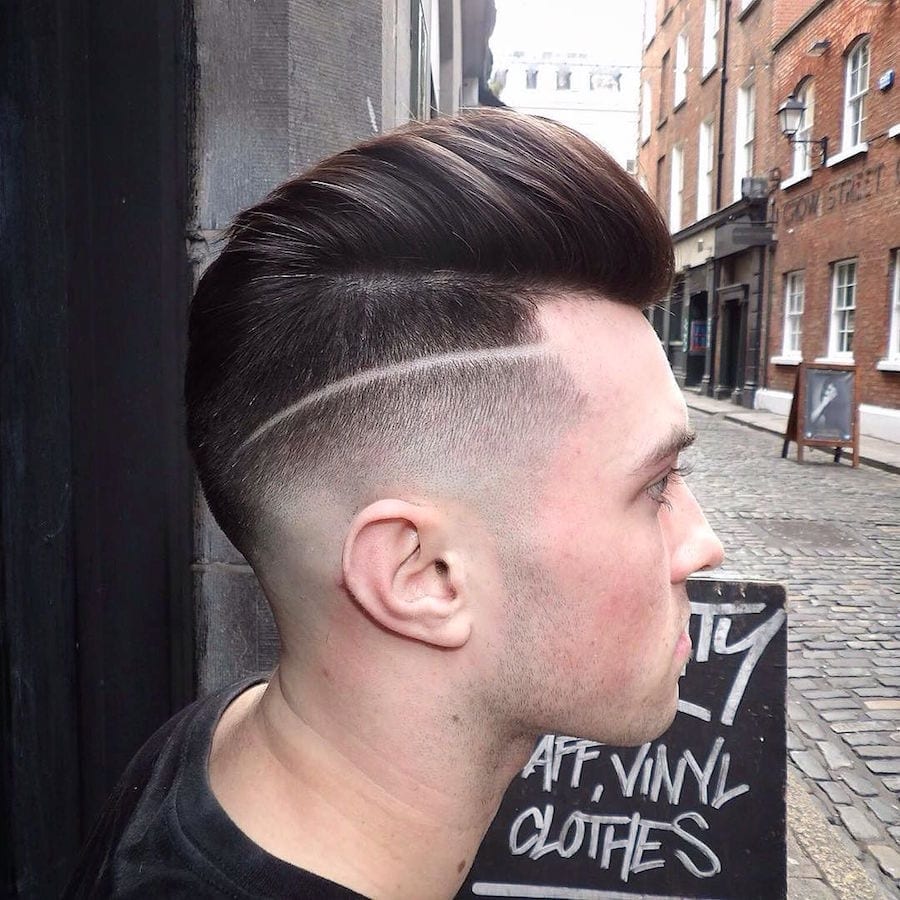 75. High Fade with Quiff- A textured quiff with a high fade.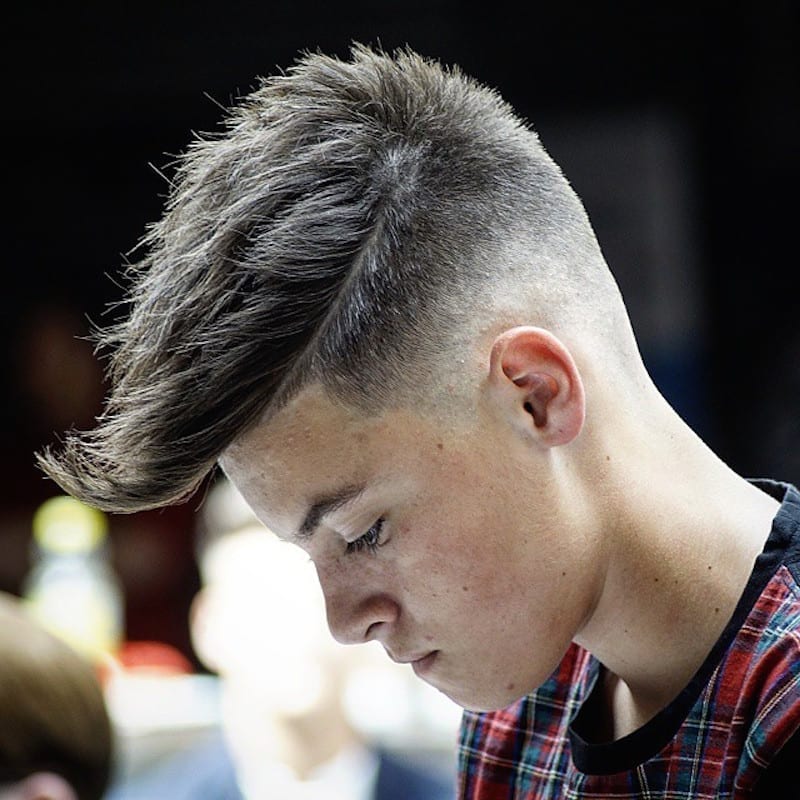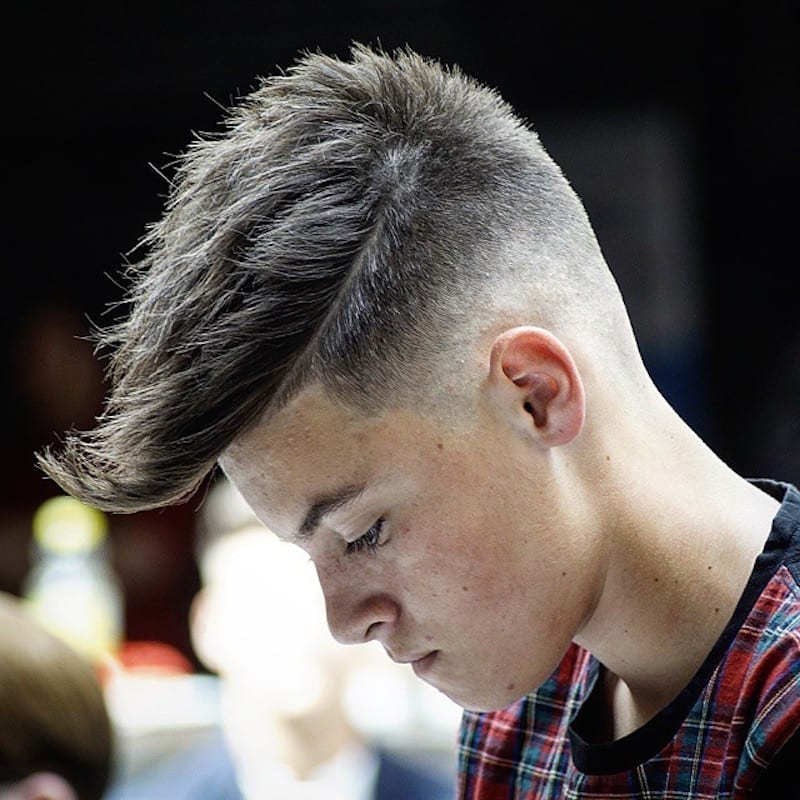 76. Curved Part with Waves- A unique curved part with waves on top.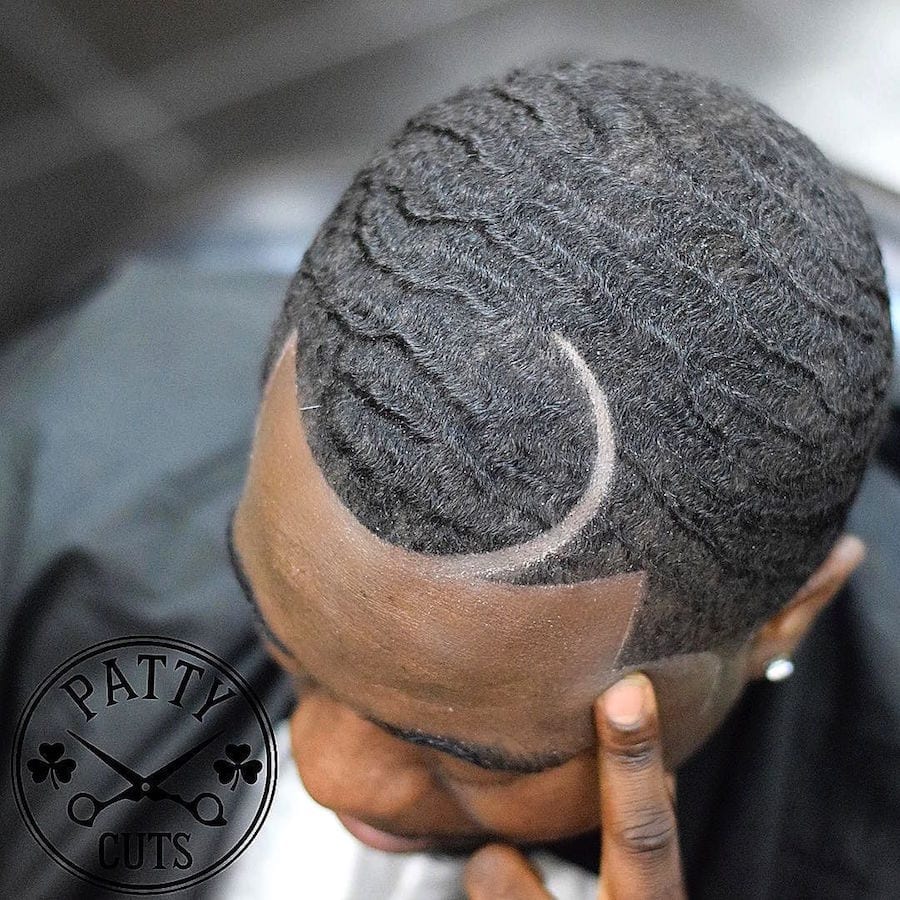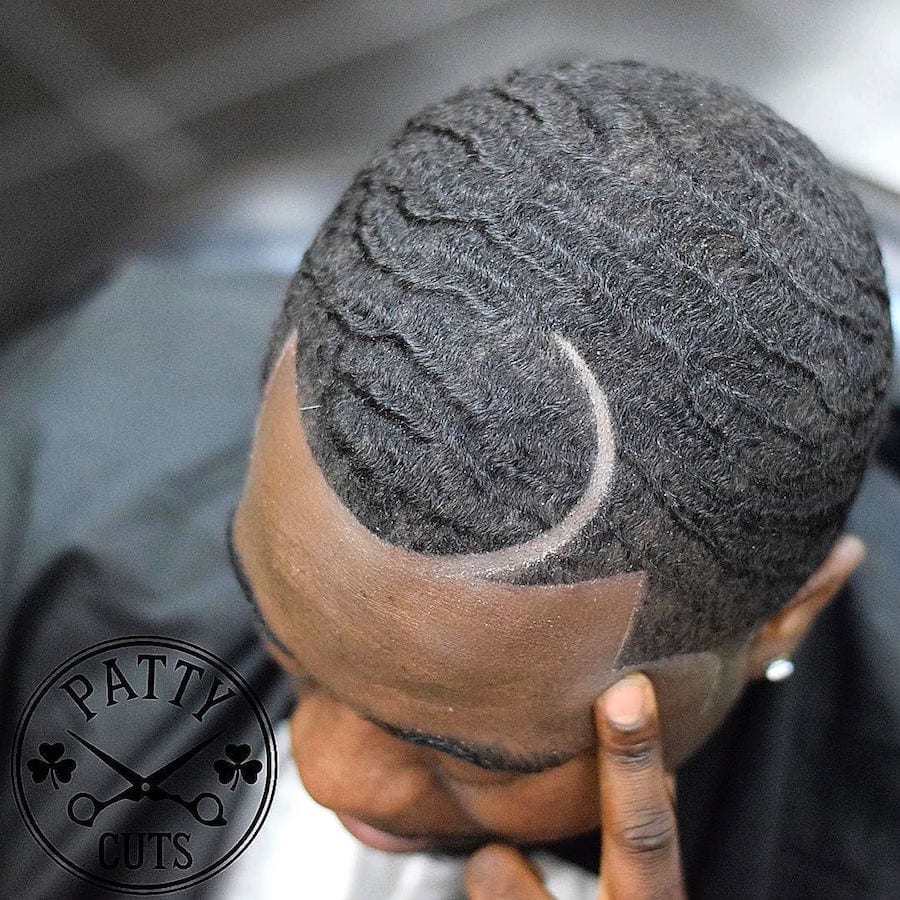 77. Angled Surgical Part Curls- A trendy angled surgical line with natural curls.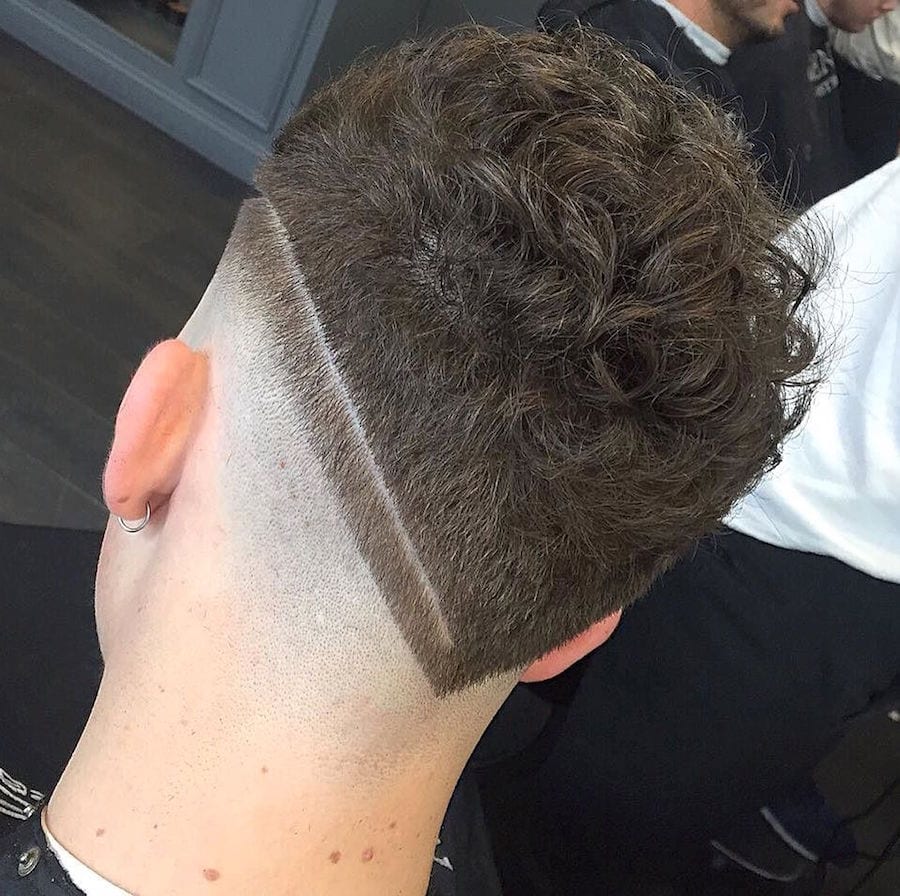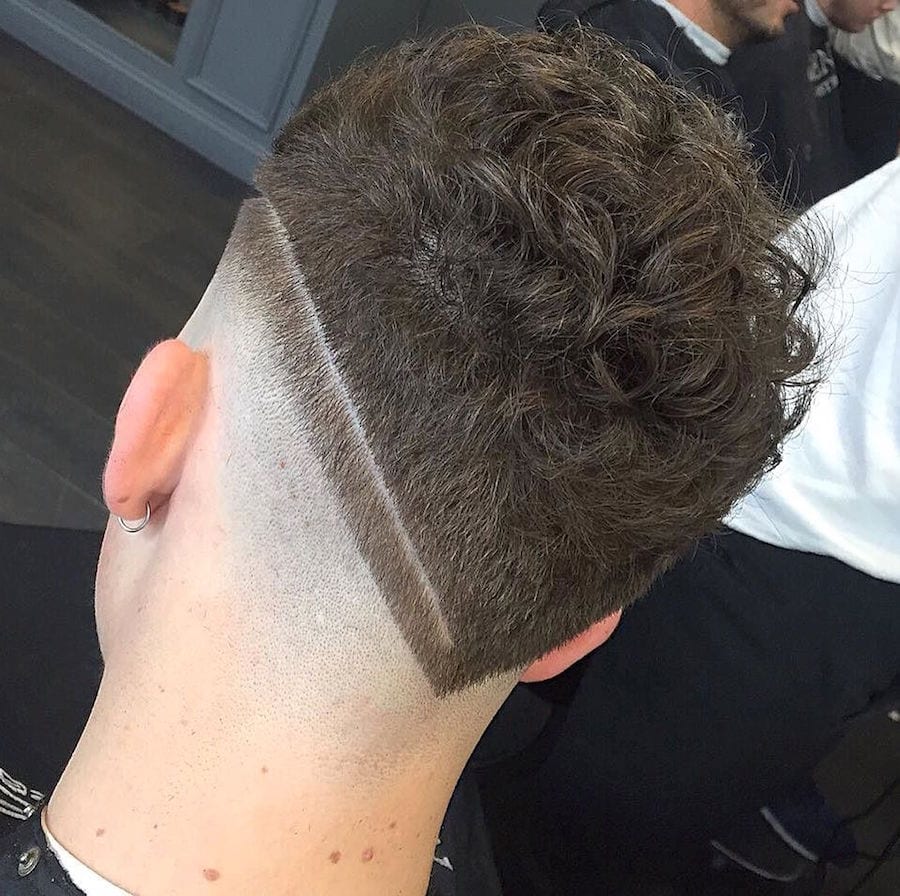 78. High Fade with Slicked Pomp- A short slicked pompadour with high bald fade.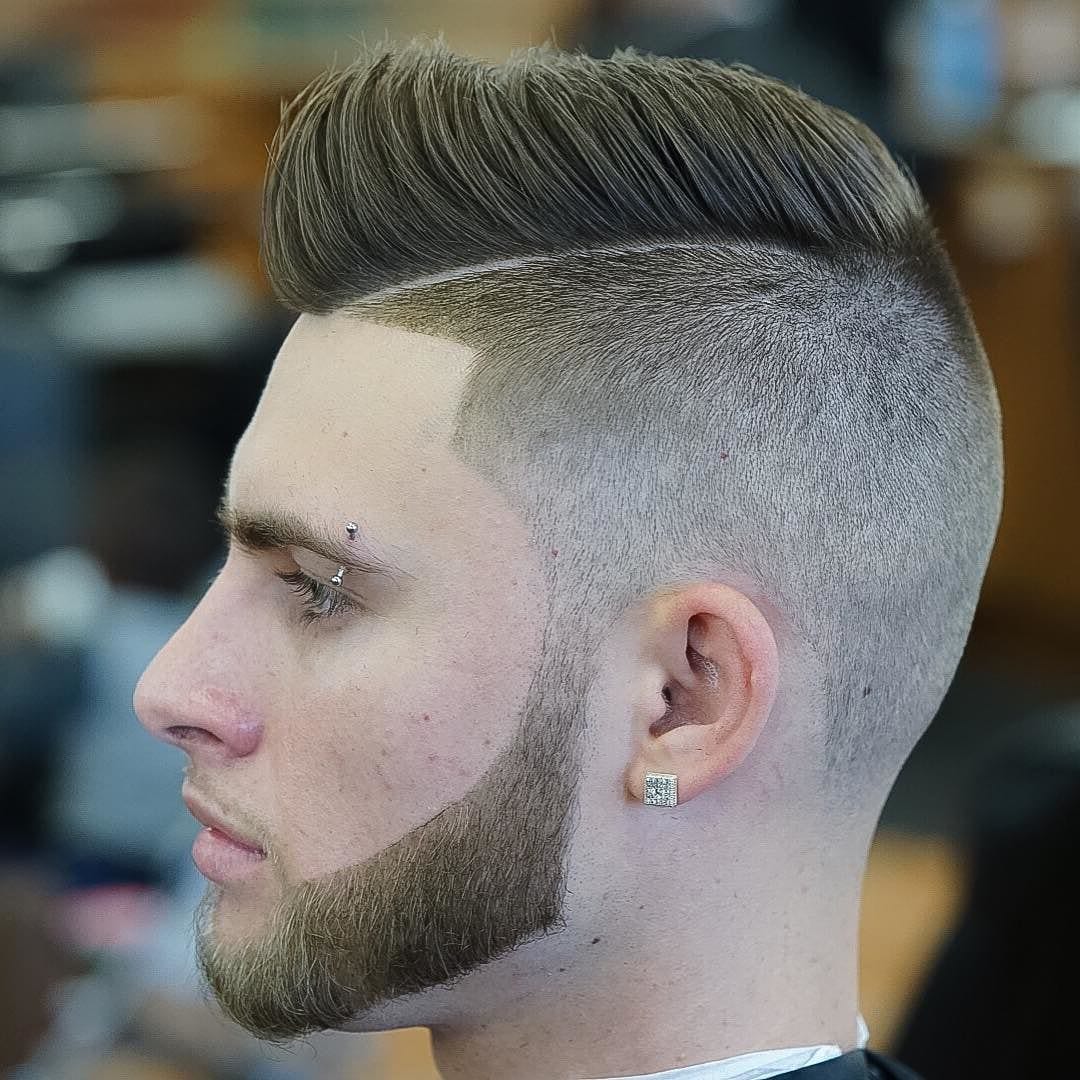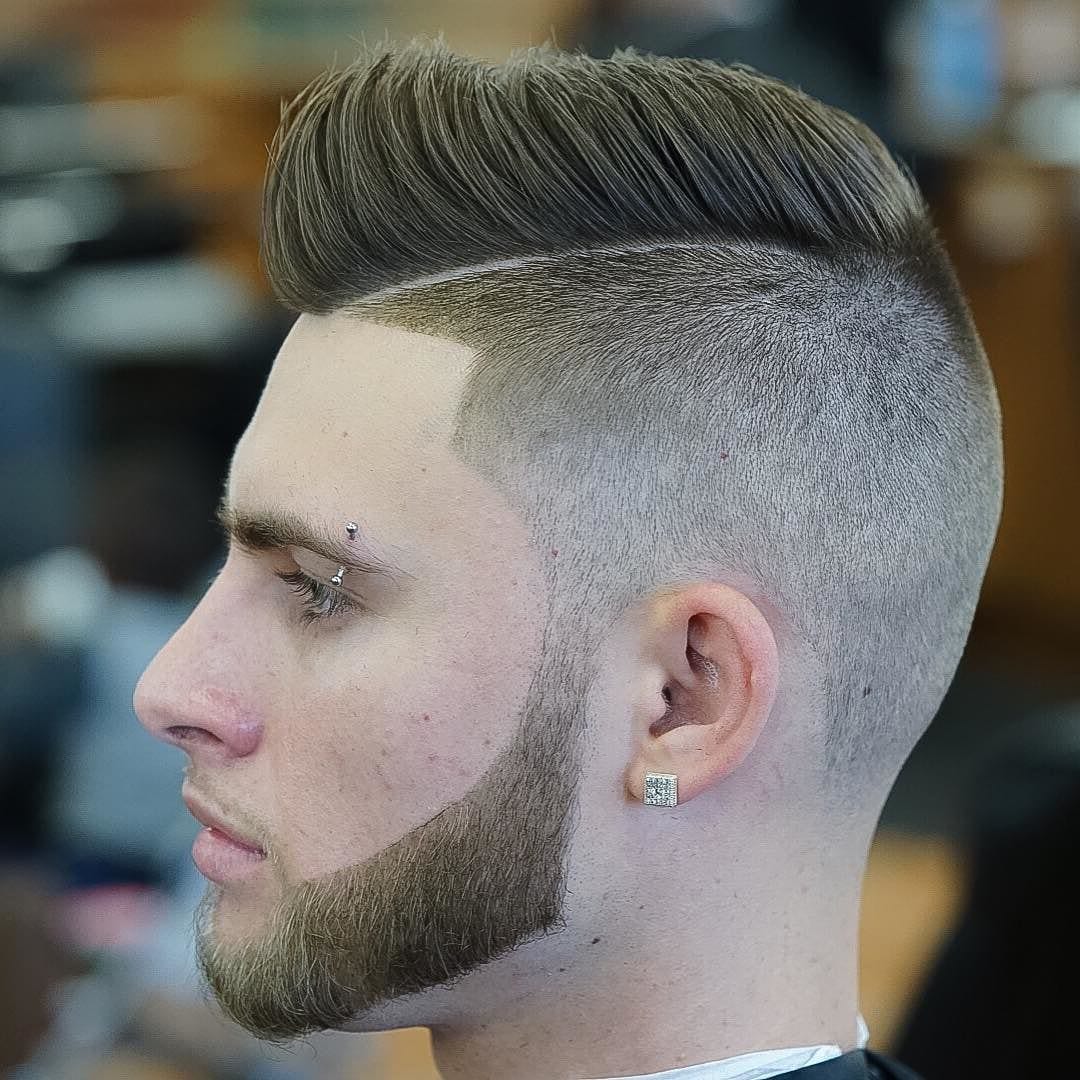 79. Angled Double Hard Part- A bold hairstyle with double hard part.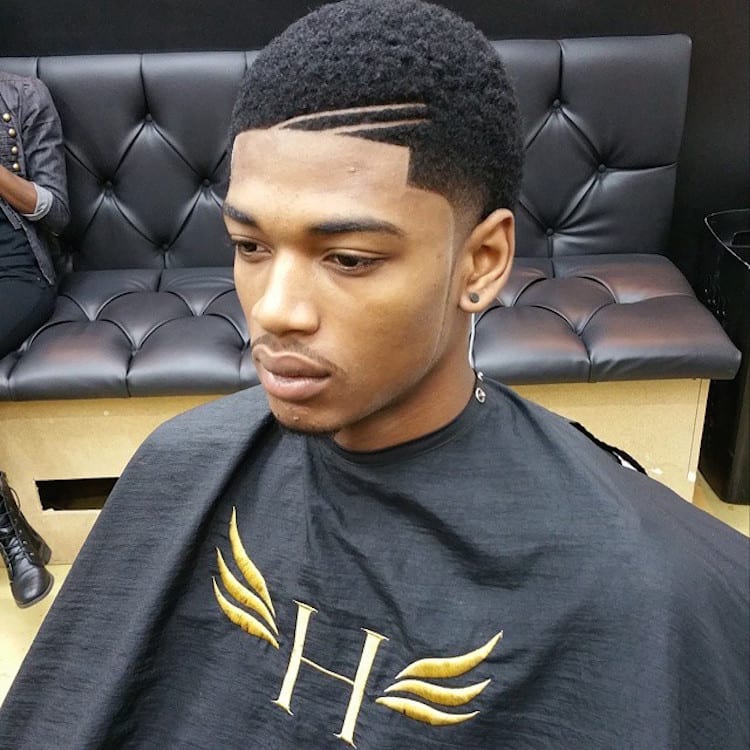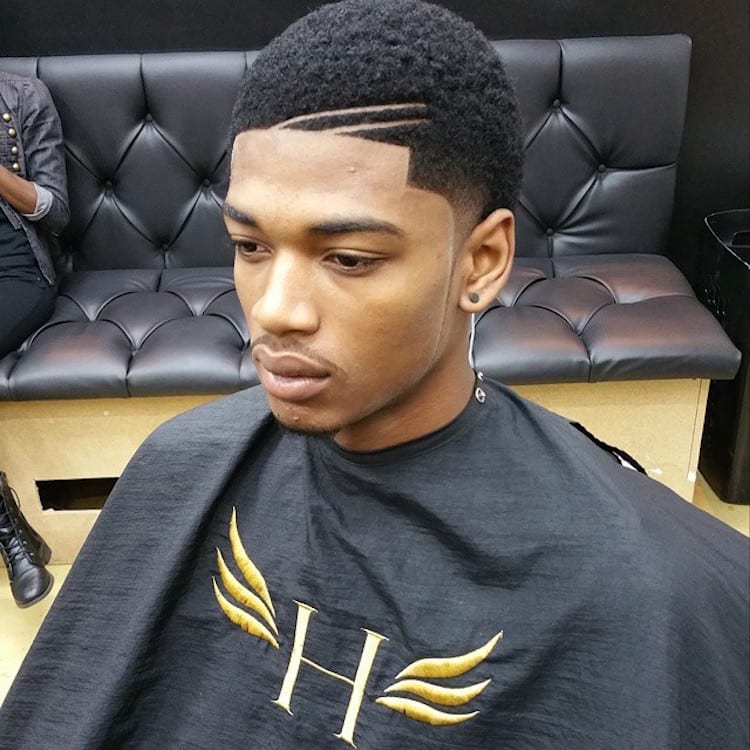 80. Curly Fringe- A high fade with long curly fringe on top.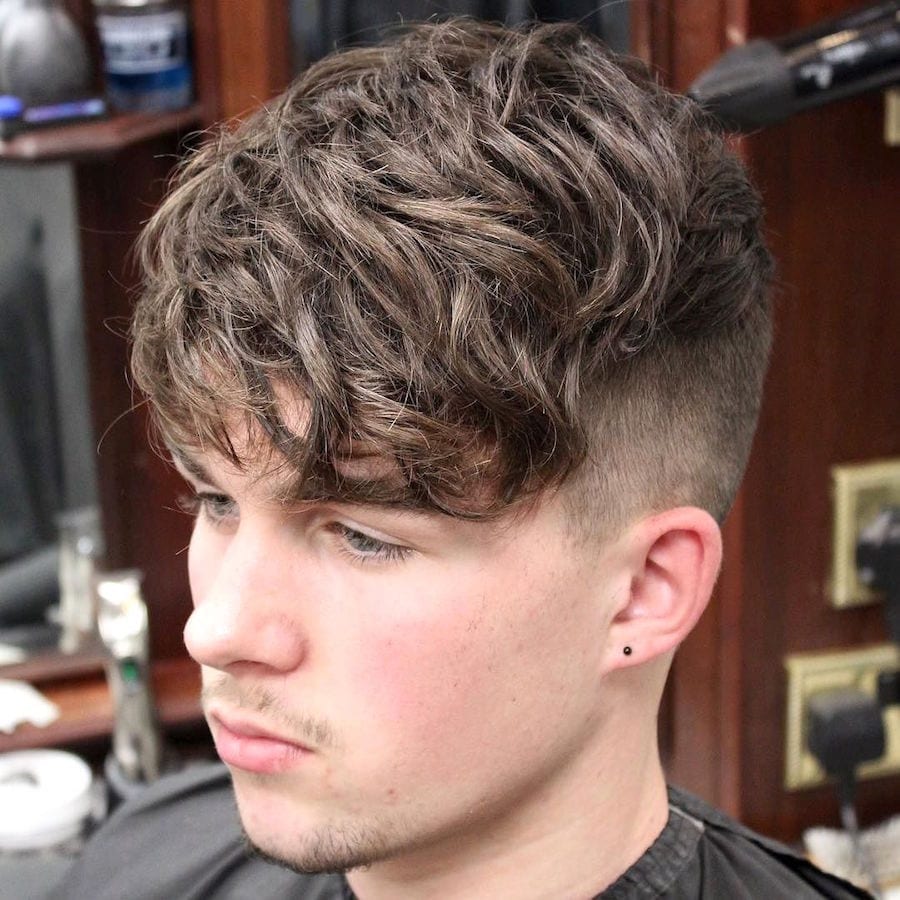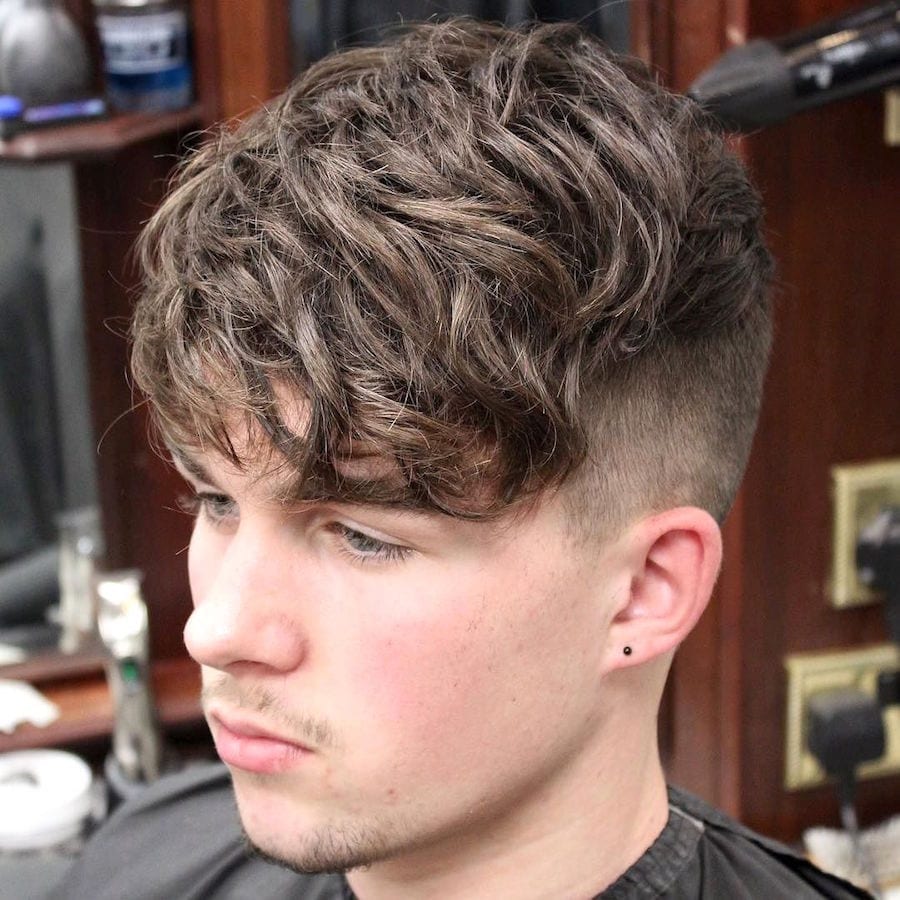 81. Ultra Short Crop- A classic and trendy crop cut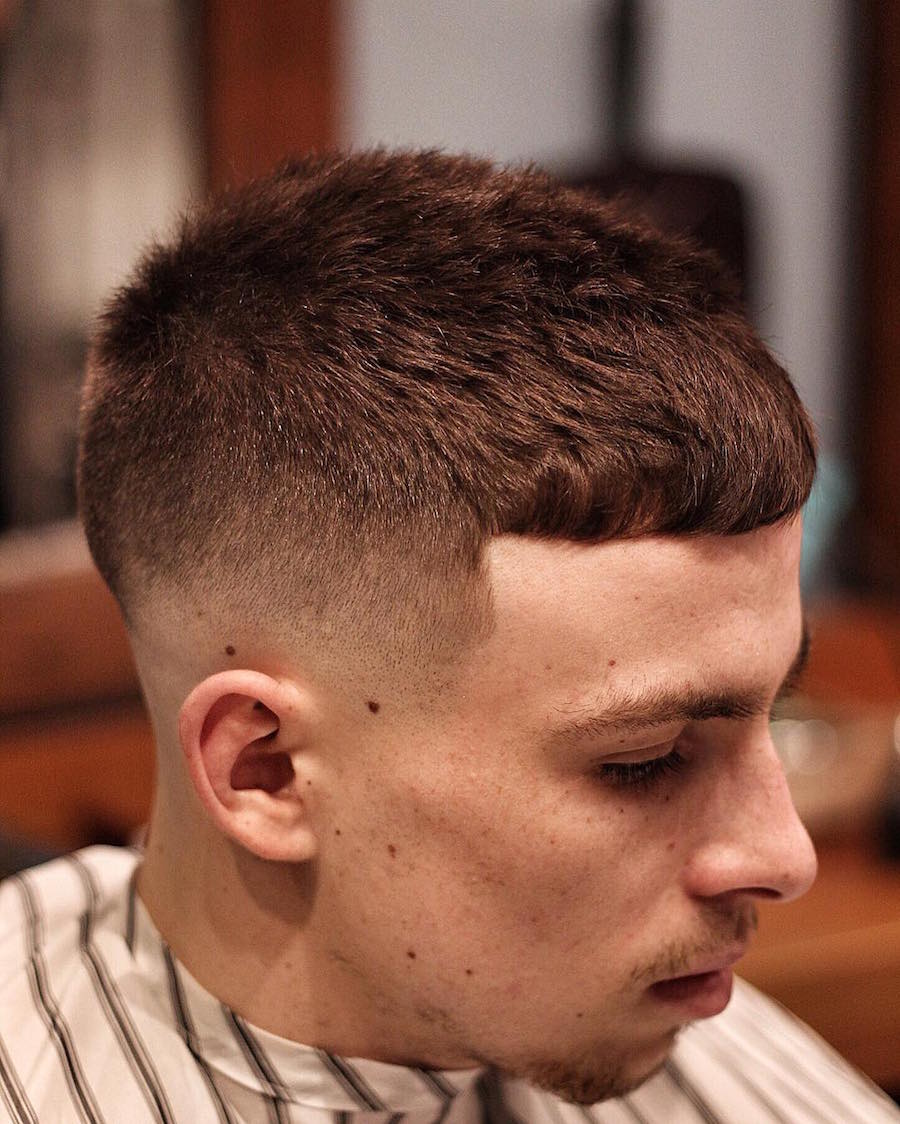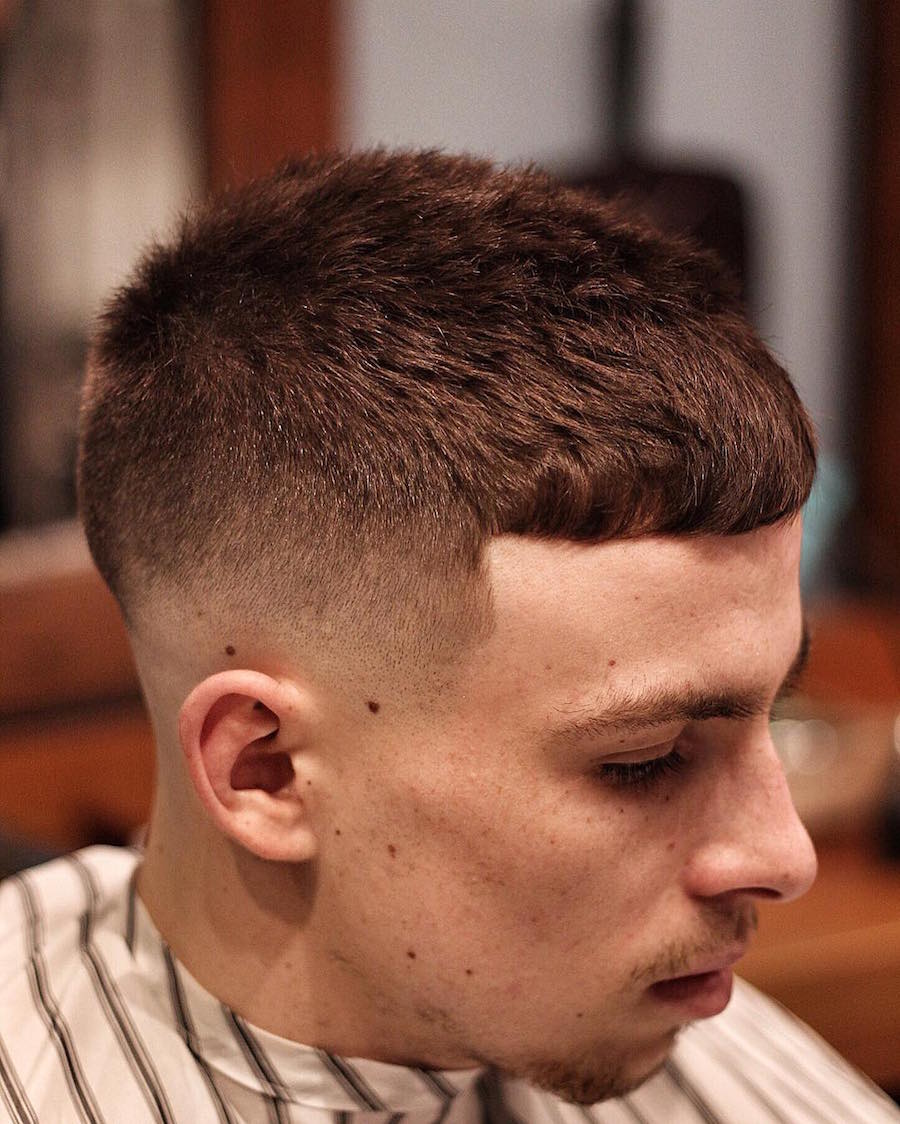 82. Long Fringe with Fade- A bald fade with long fringe in the front.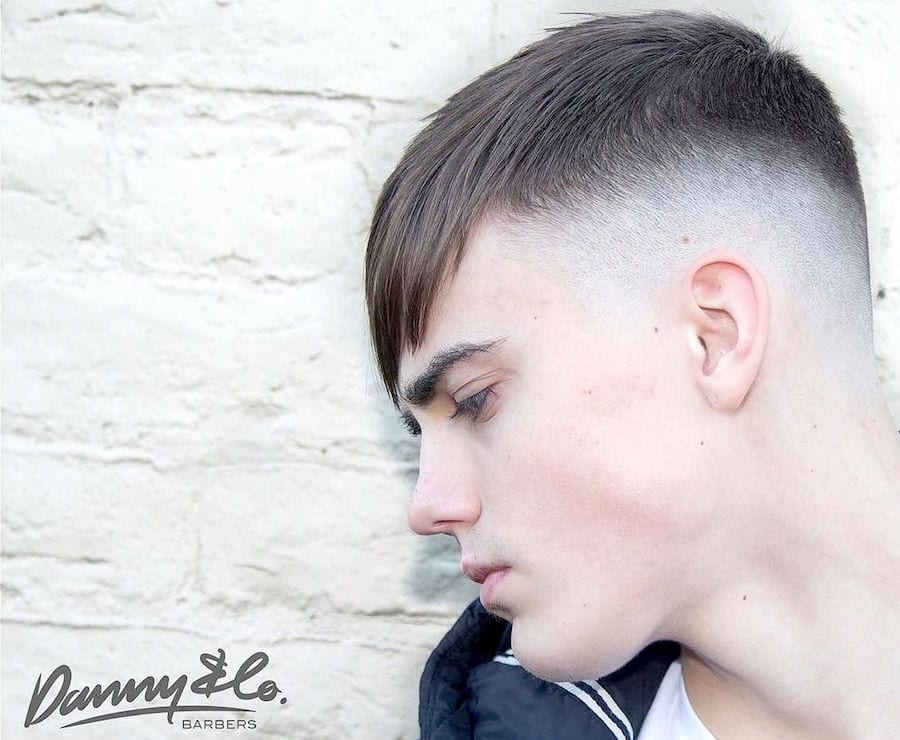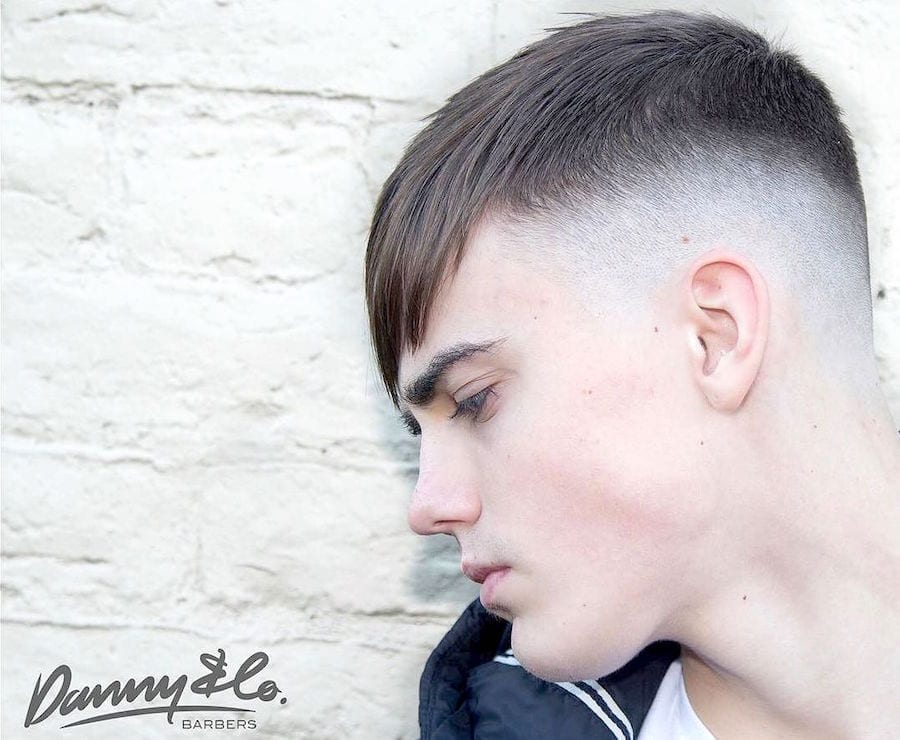 83. Long Curls with Surgical Line- Long coloured curls coupled with surgical line.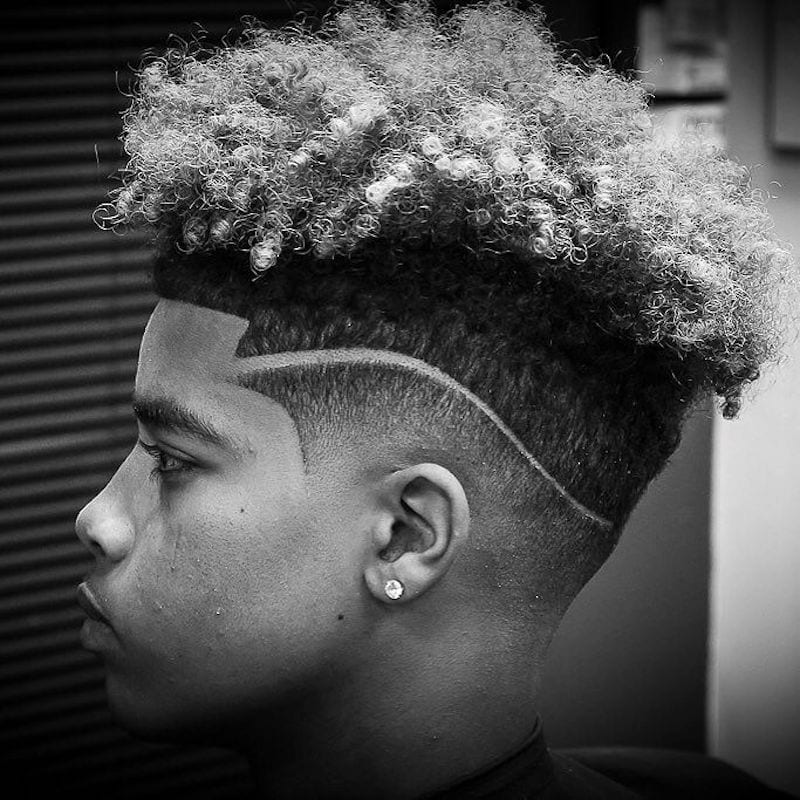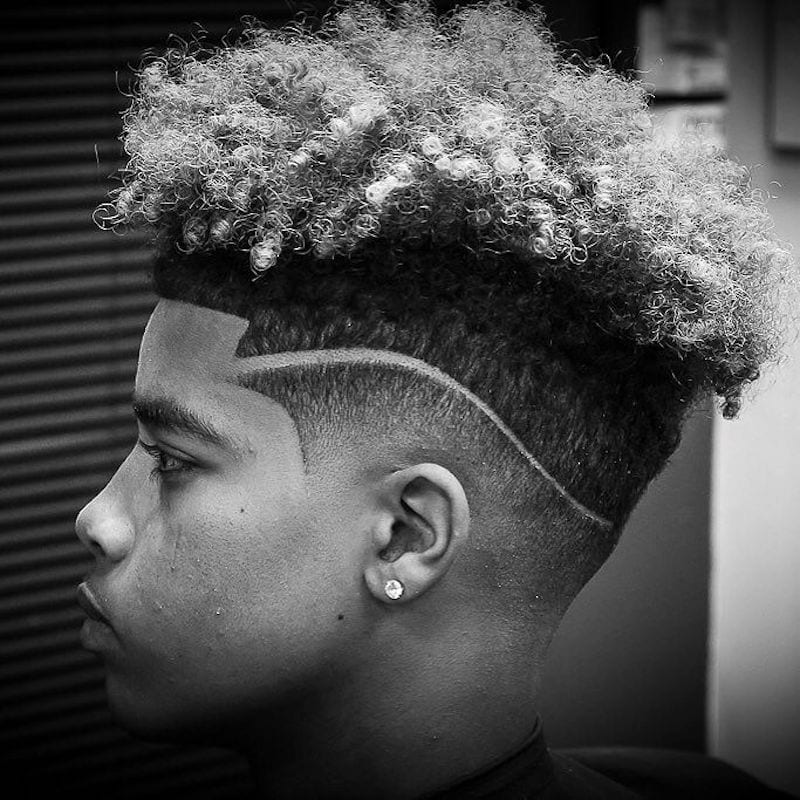 84. Short Crop with Design- A traditional crop with a trendy design.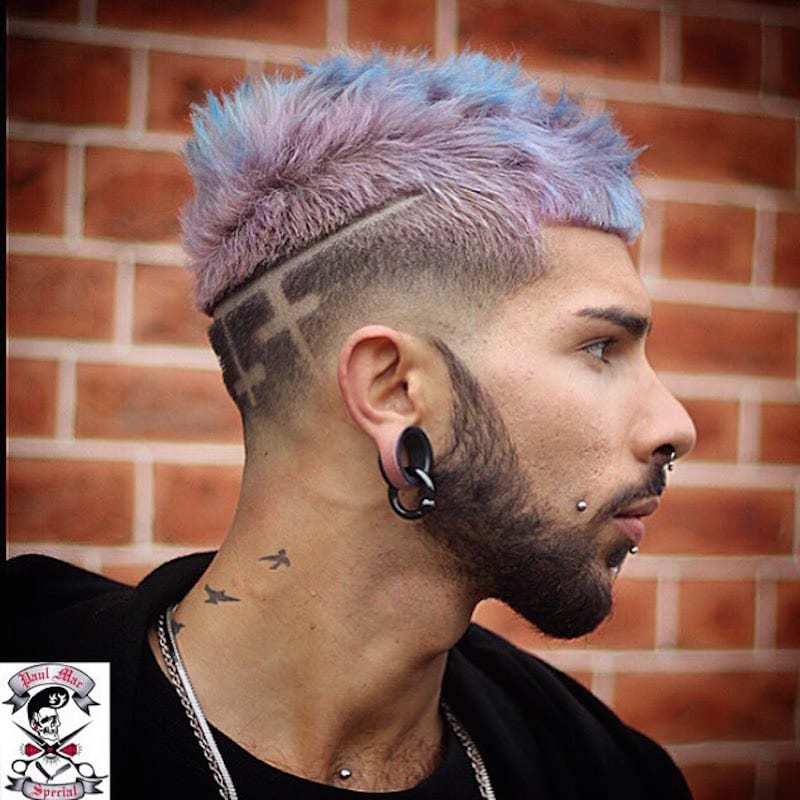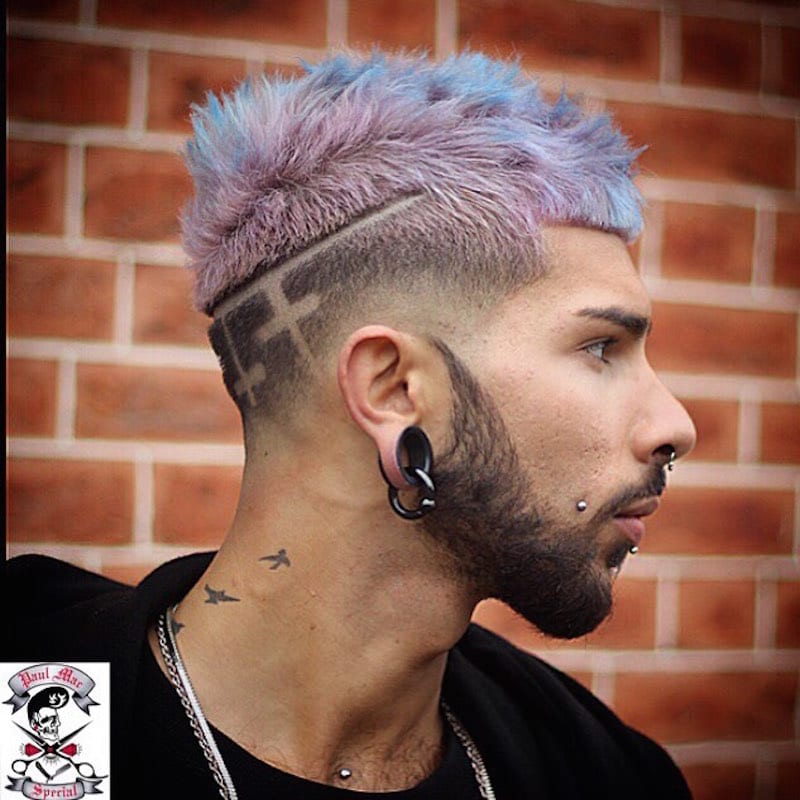 85. Slicked Back Undercut- Long hair slicked back with undercut.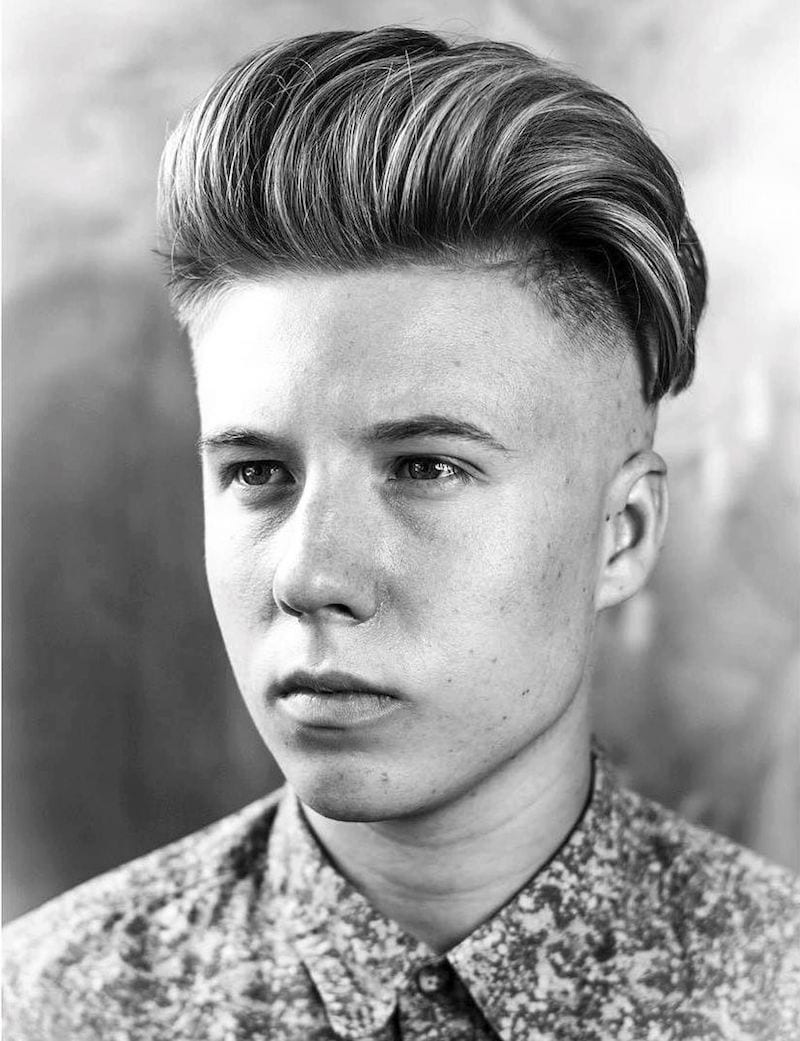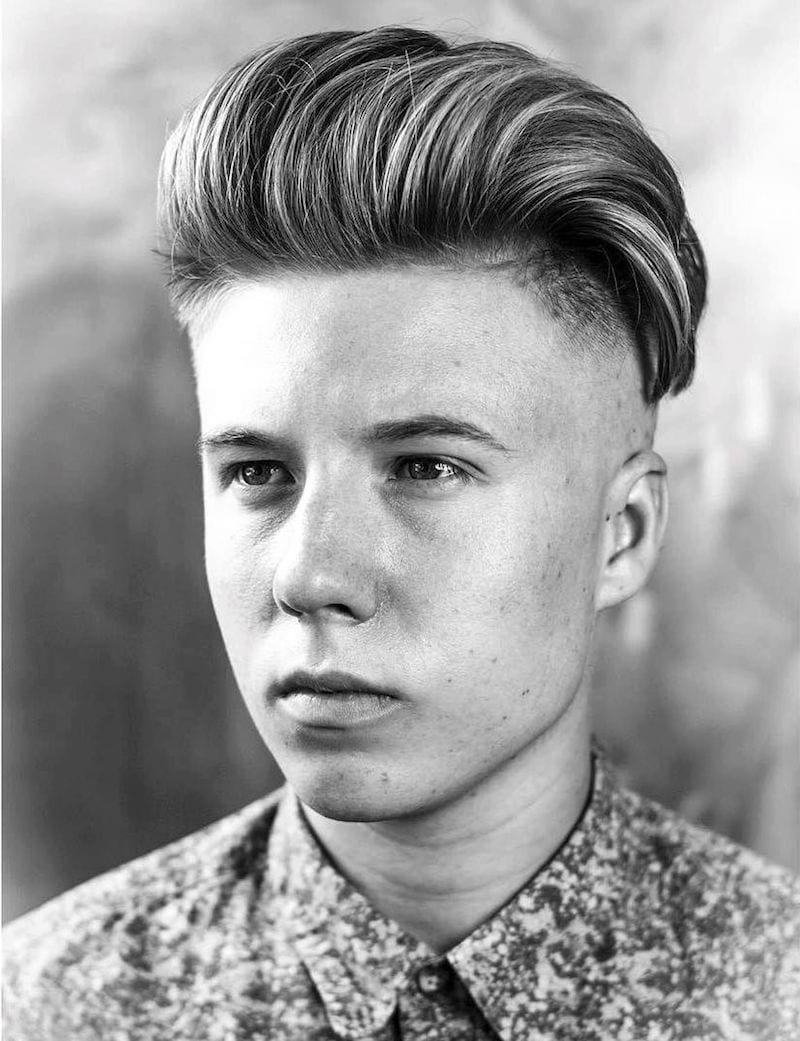 86. Quiff with half-hard texture- A variation of textured quiff blended into beard.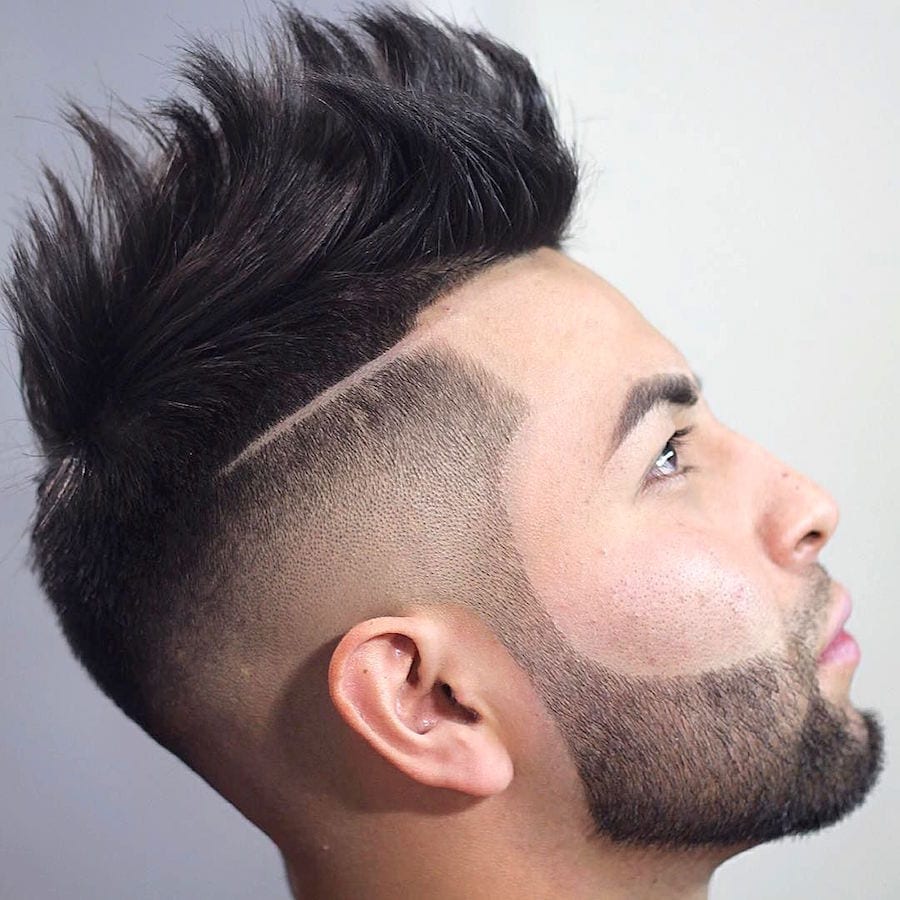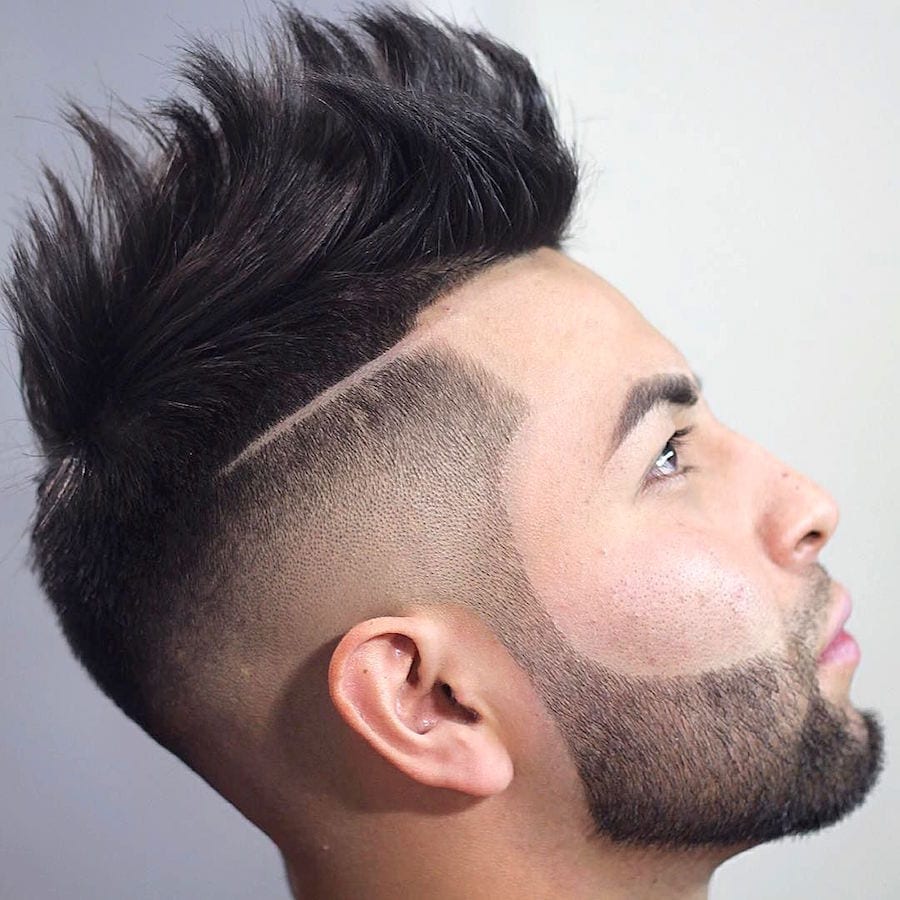 87. Medium Length Pampadour- Blow dry your hair for this hairstyle.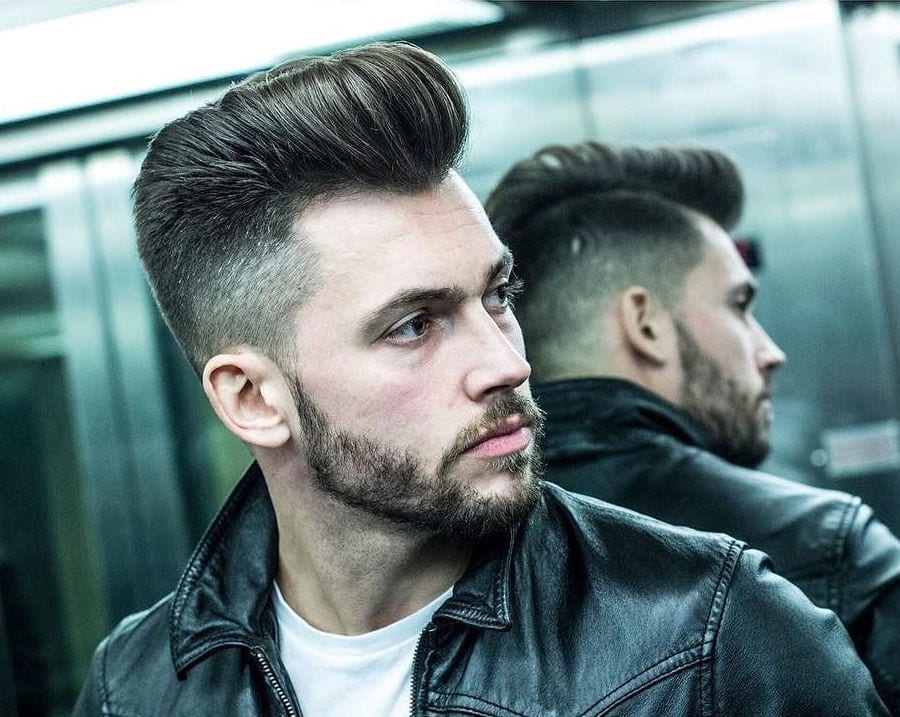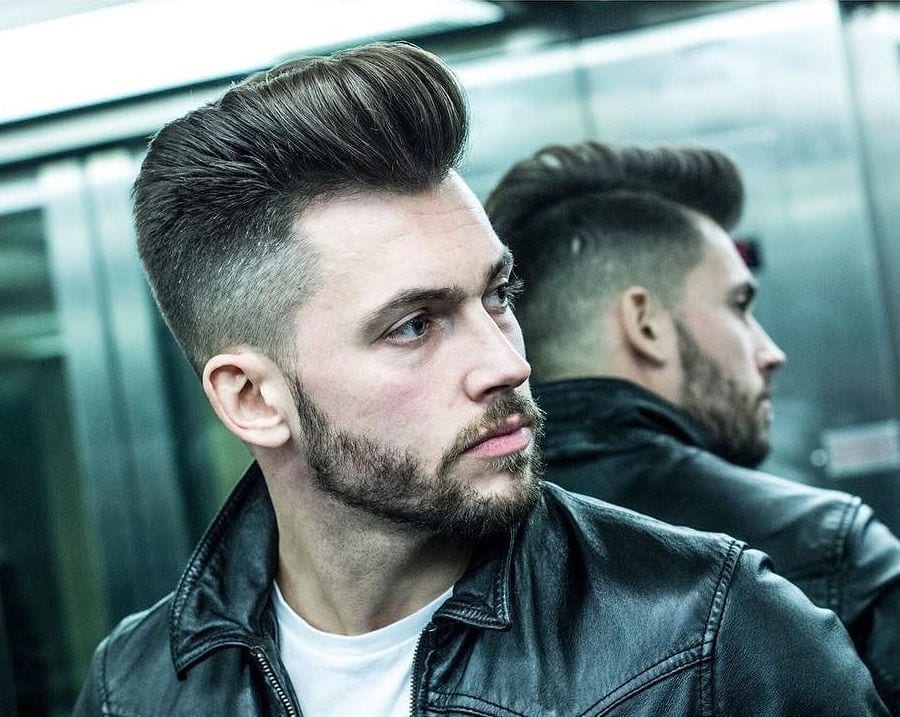 88. Mid Fade with Curly Fringes- Curly fringes in the front with a mid fade.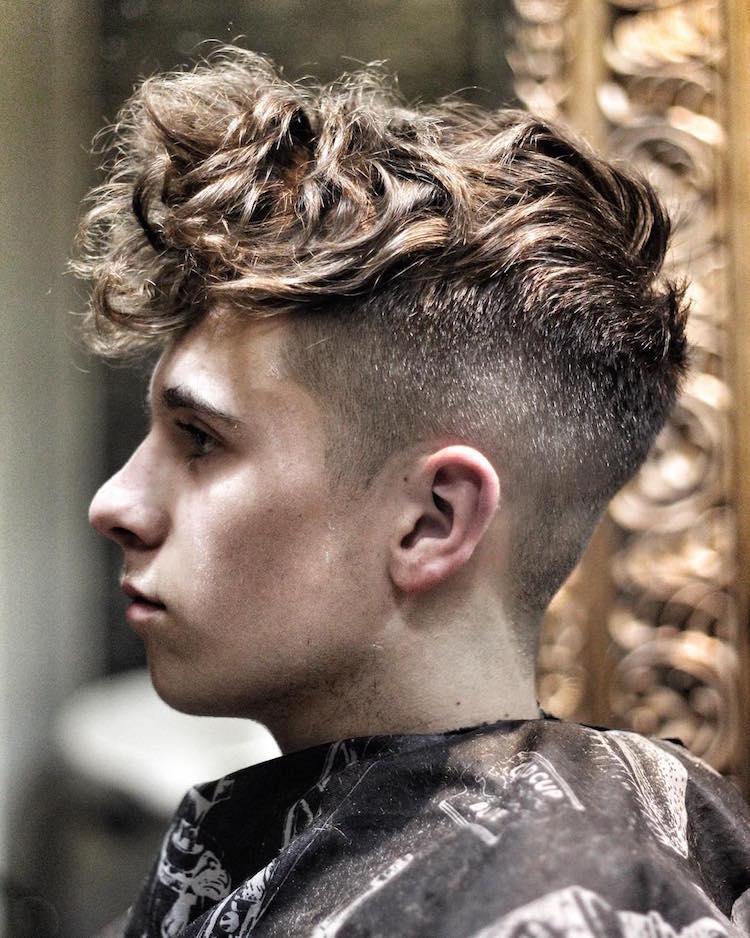 89. Messy Curls with High Fade- Messy curly hair along with a high fade.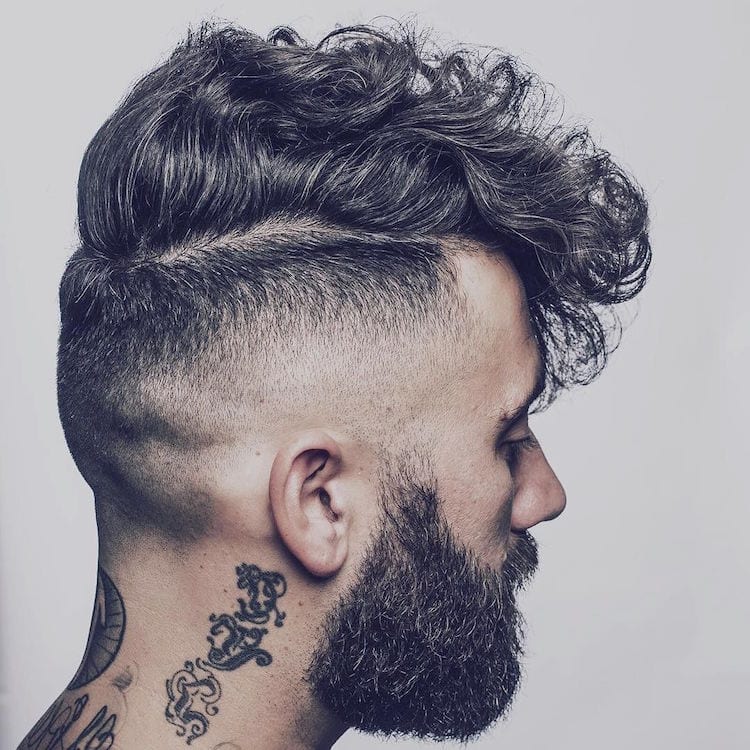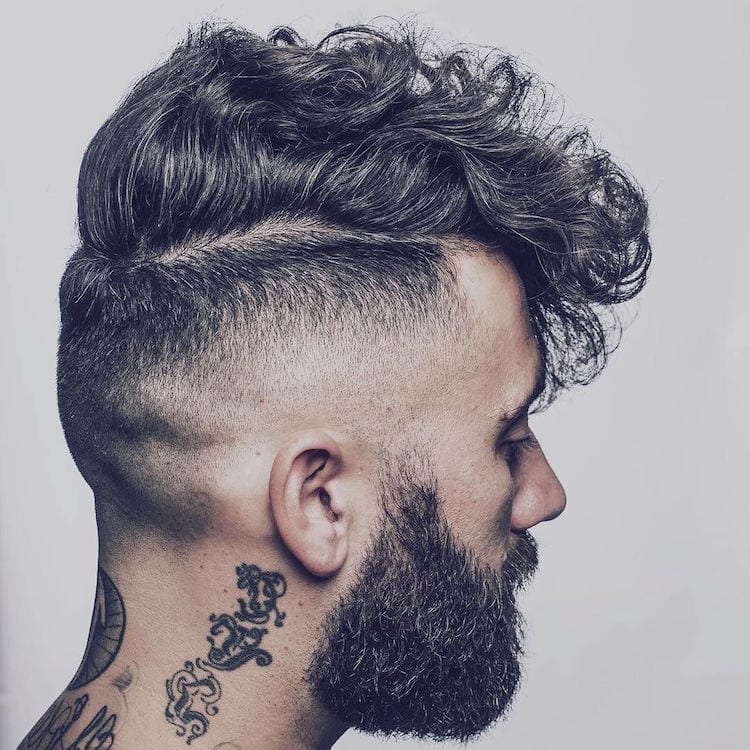 90. Drop Fade Shirt Pampadour- A classy drop fade under a short pompadour.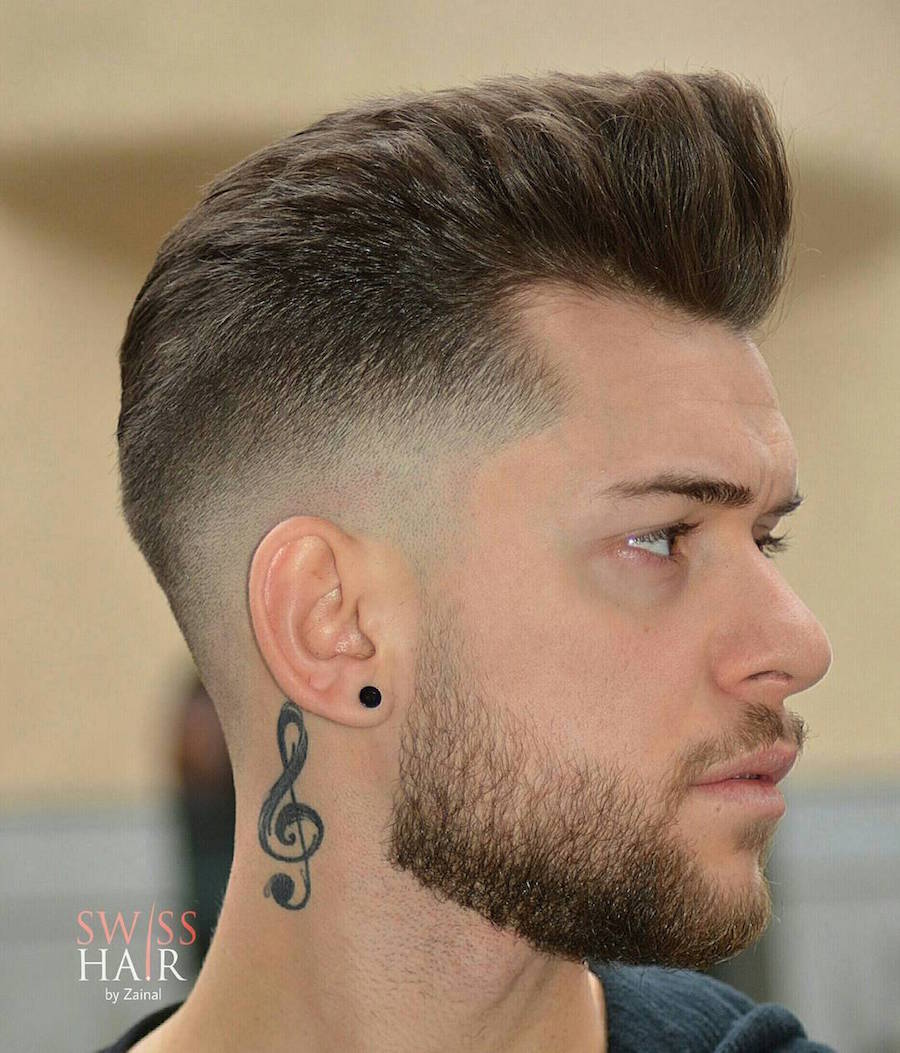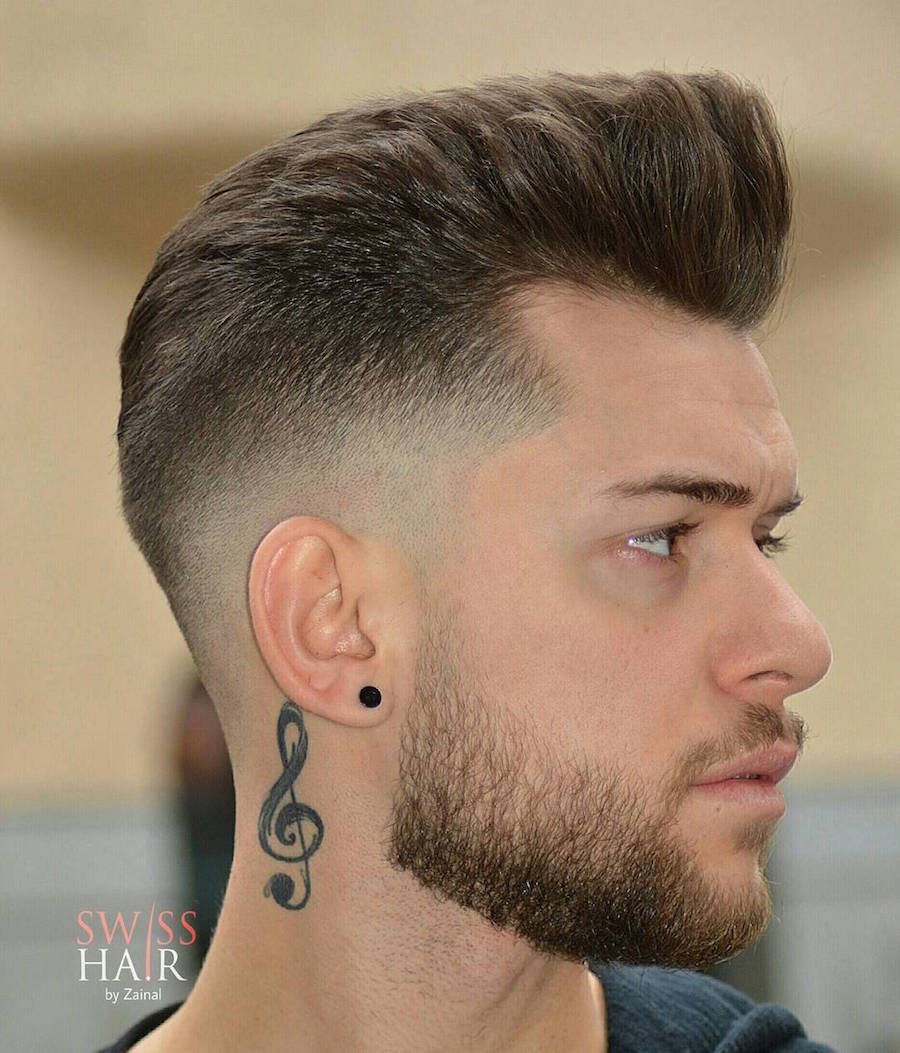 91. Drop Fade with Slicked Curls- A drop fade with slicked curls combed back.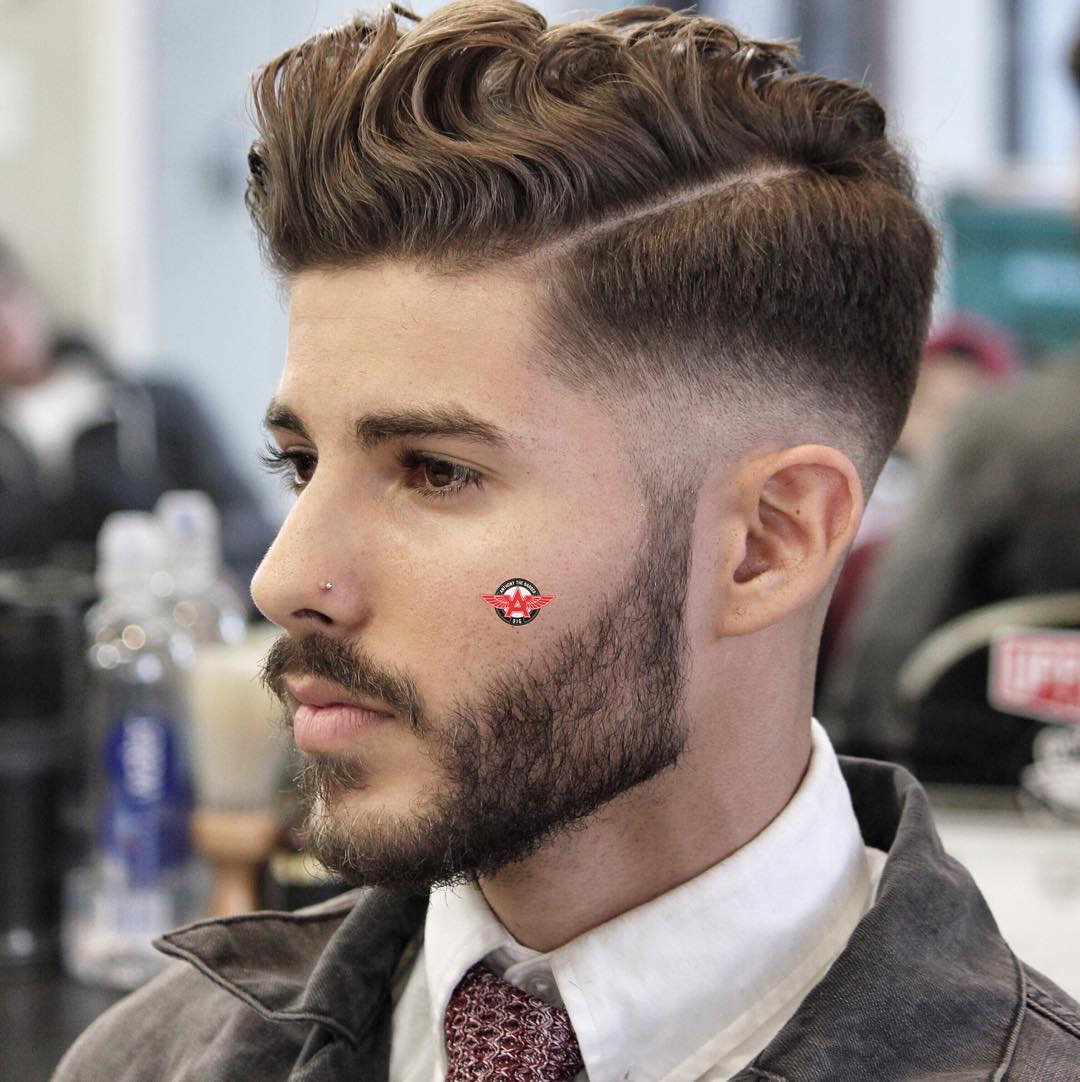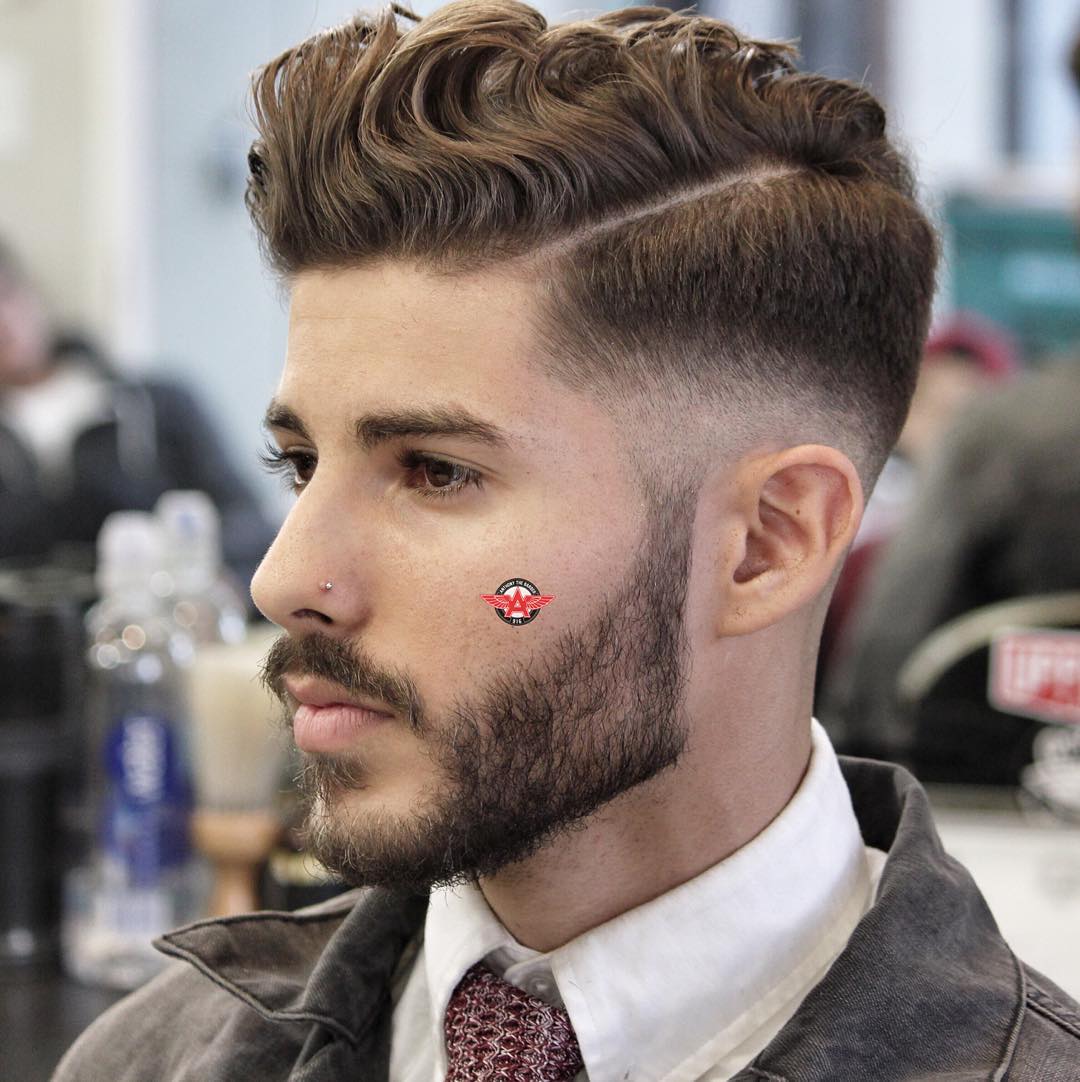 92. Curved hart Part- Another variation of the curved hard part for curly hair.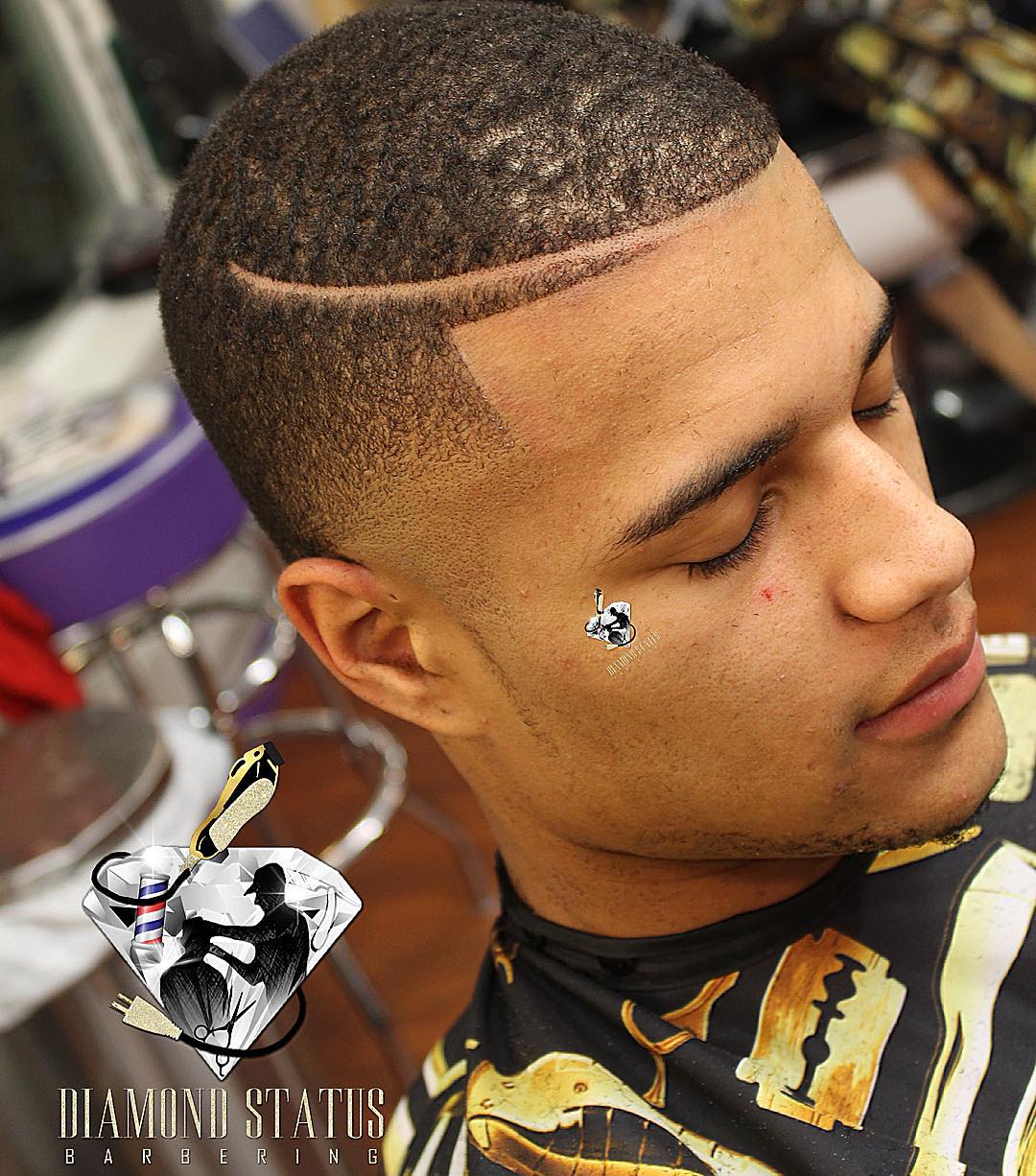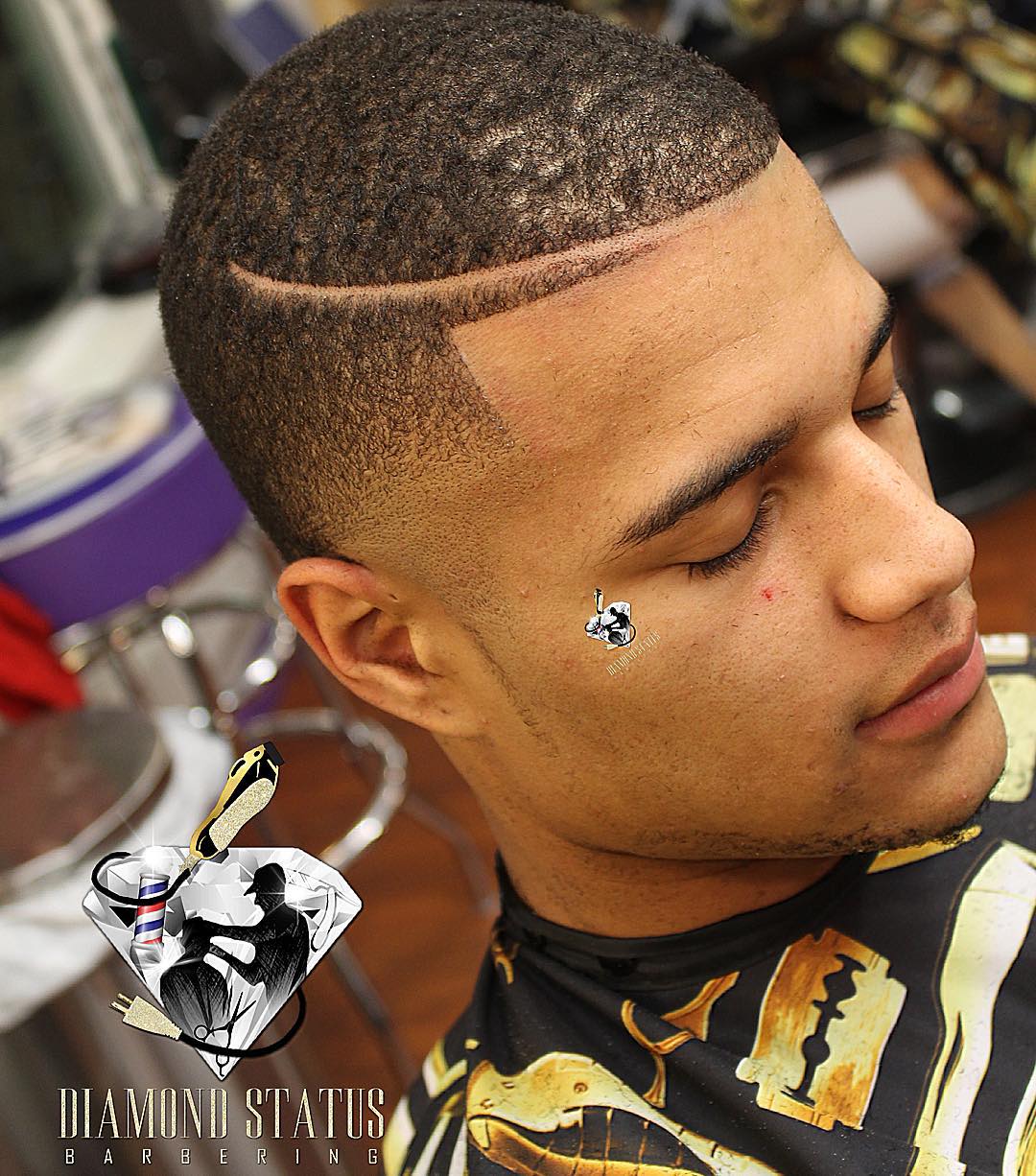 93. Long Curly Hair Undercut- An undercut for long curly hair and a beard.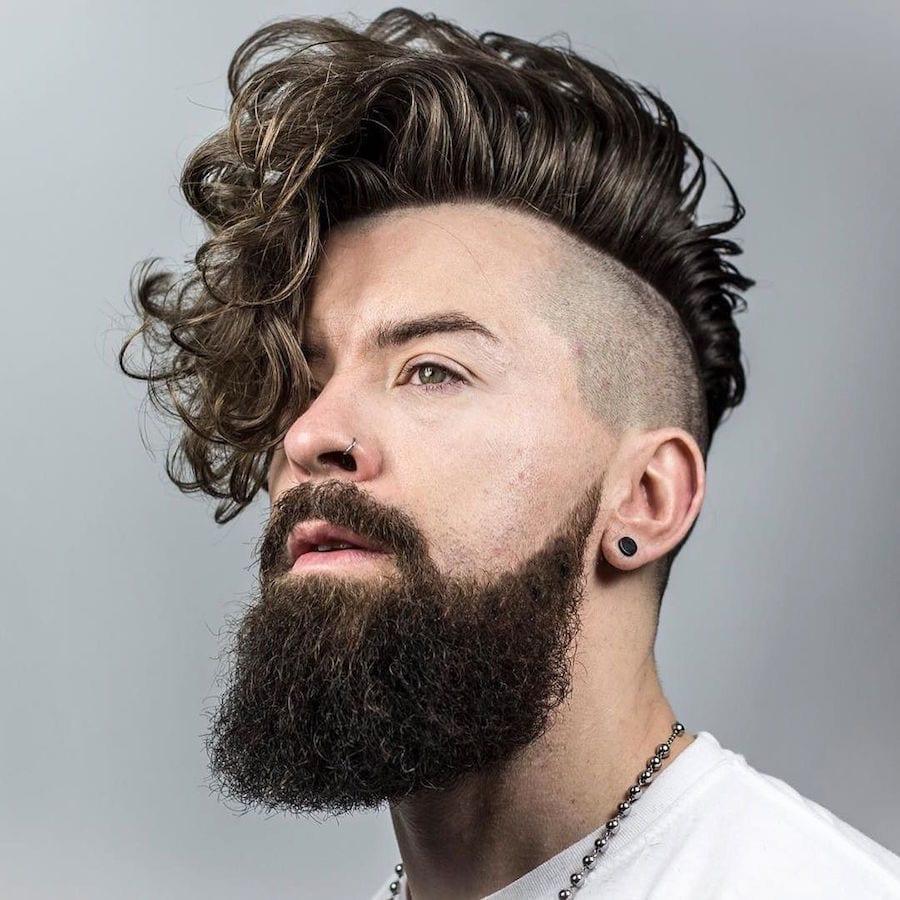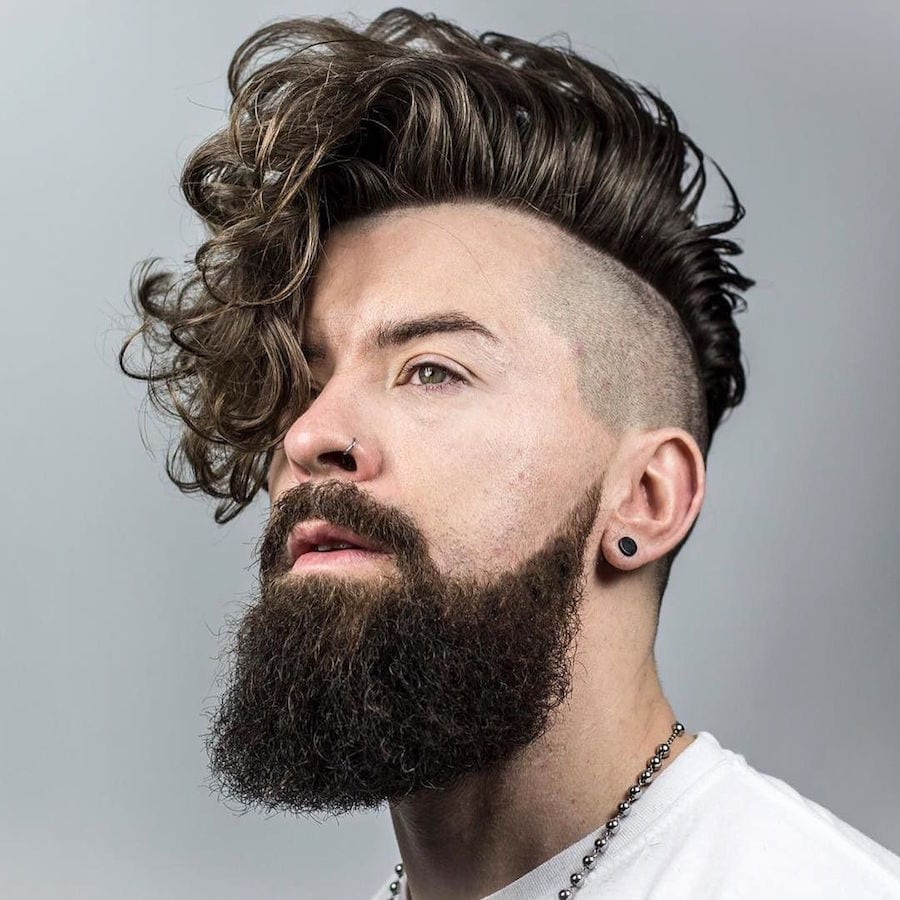 94. Side Swept Fringe- A high fade with a long side swept fringe.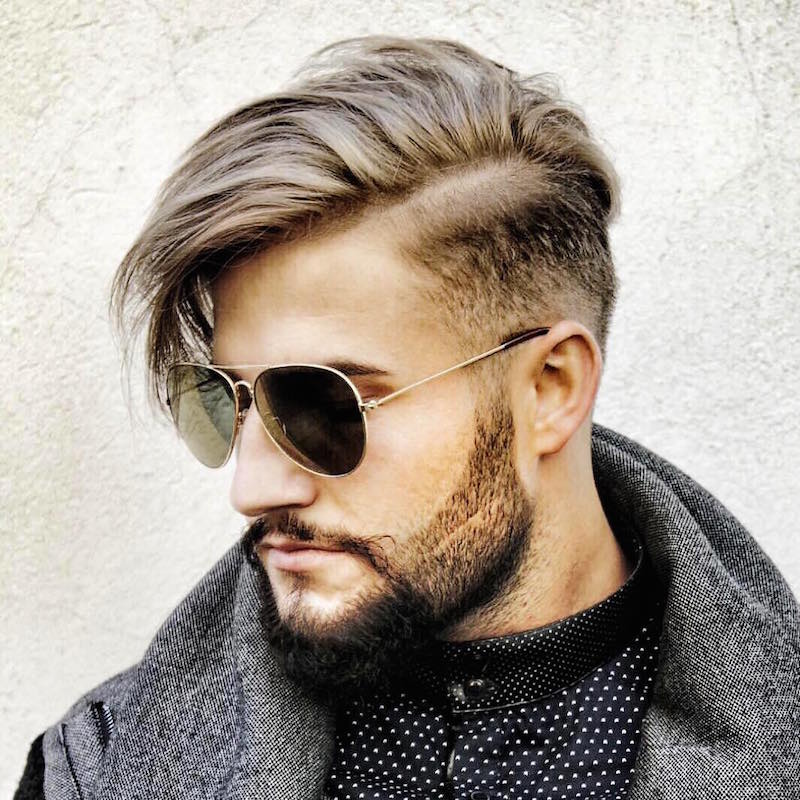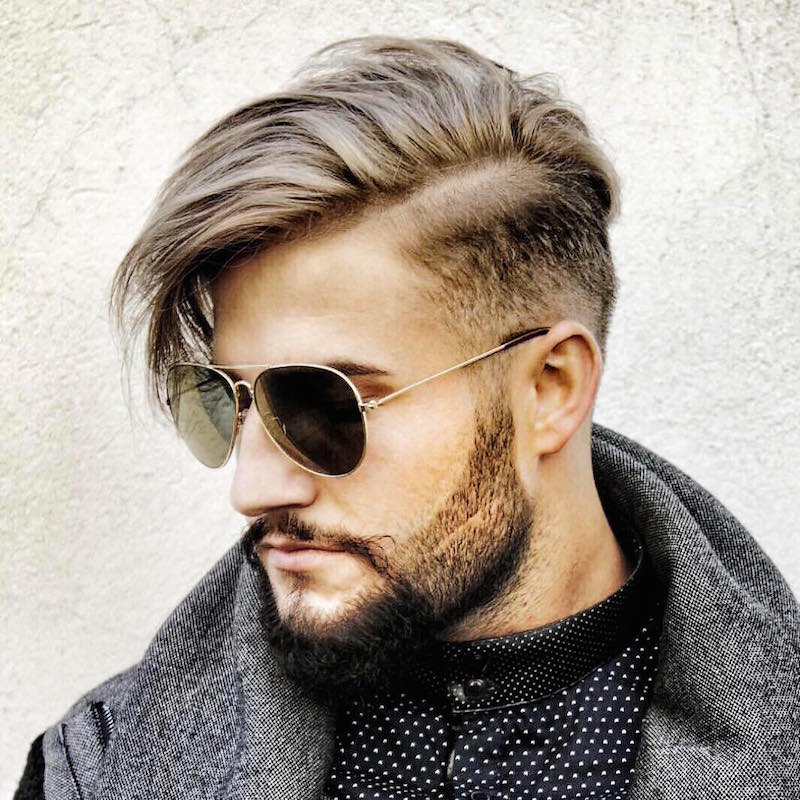 95. Thick Messy Hair with High Fade- Thick Messy Hair with a high skin fade.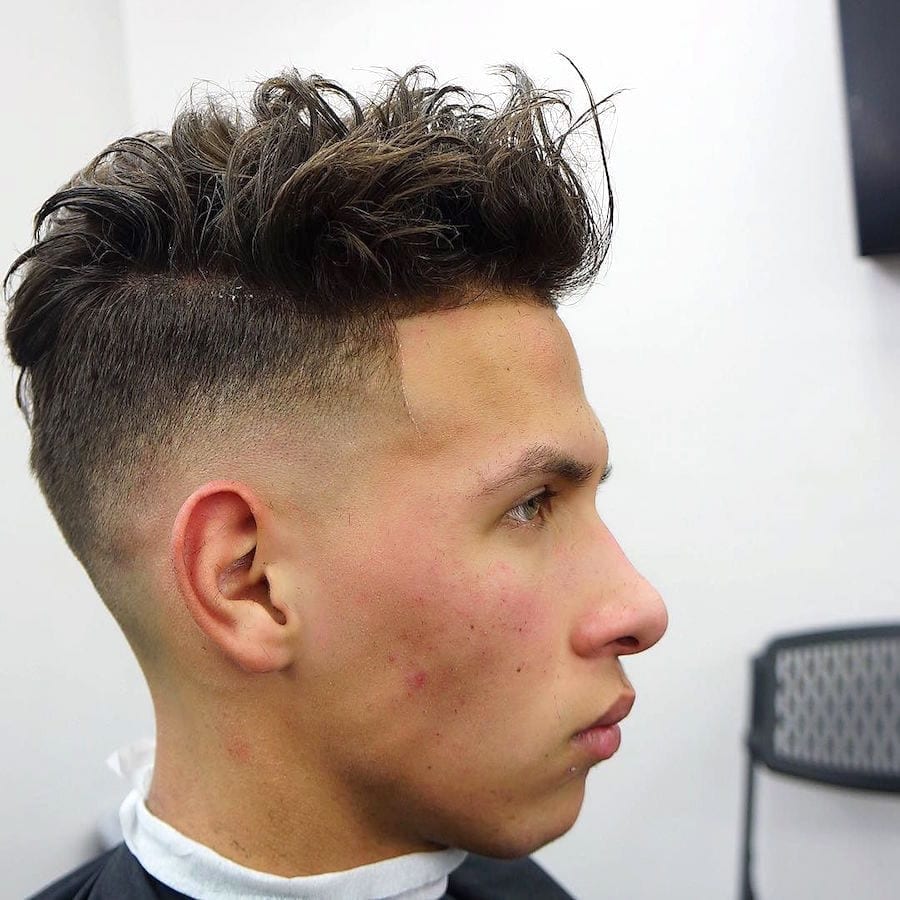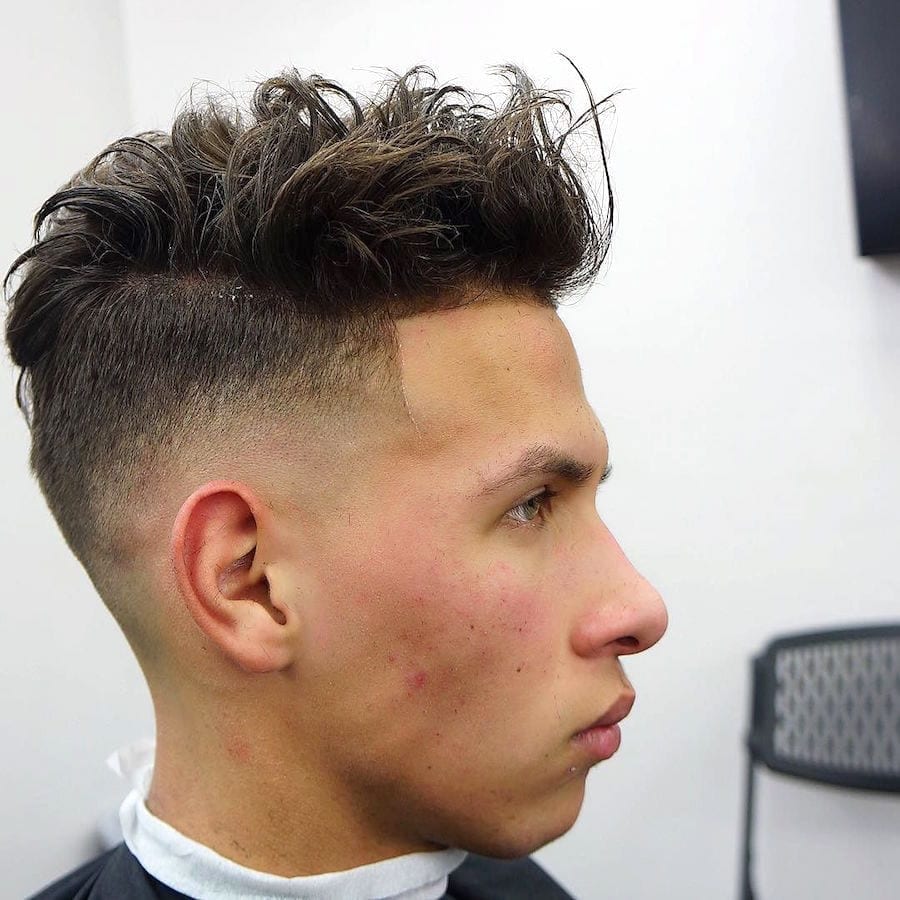 96. Taper Haircut- Another variation of a taper with waves for curls.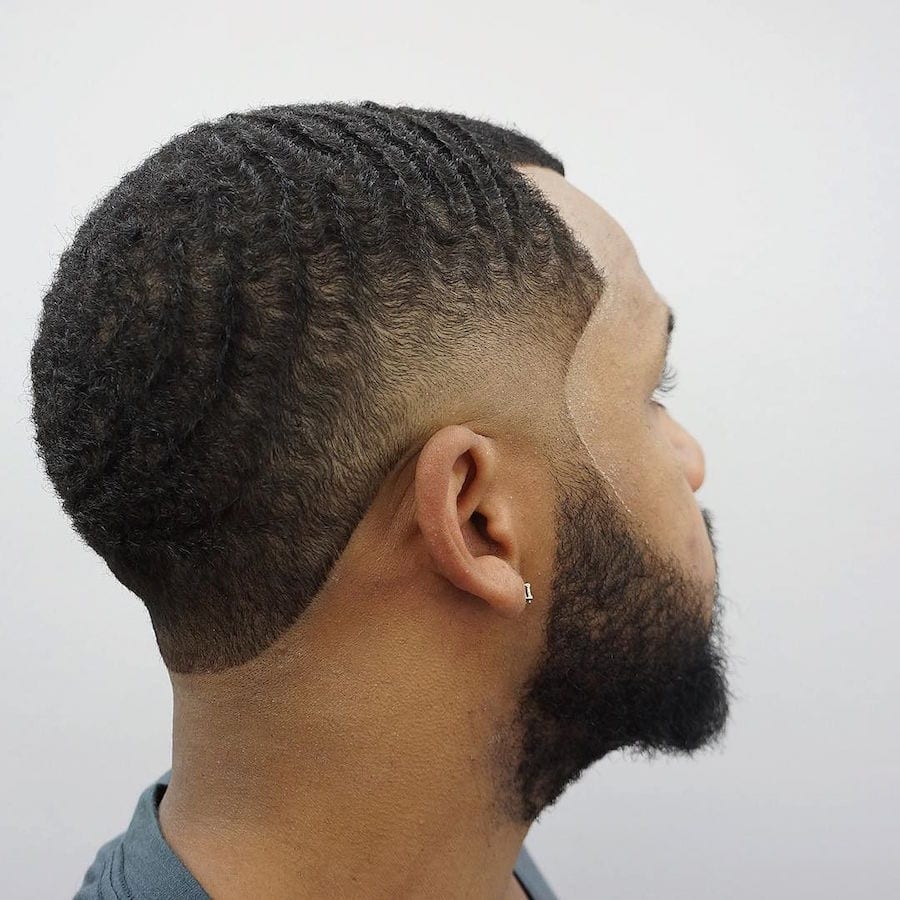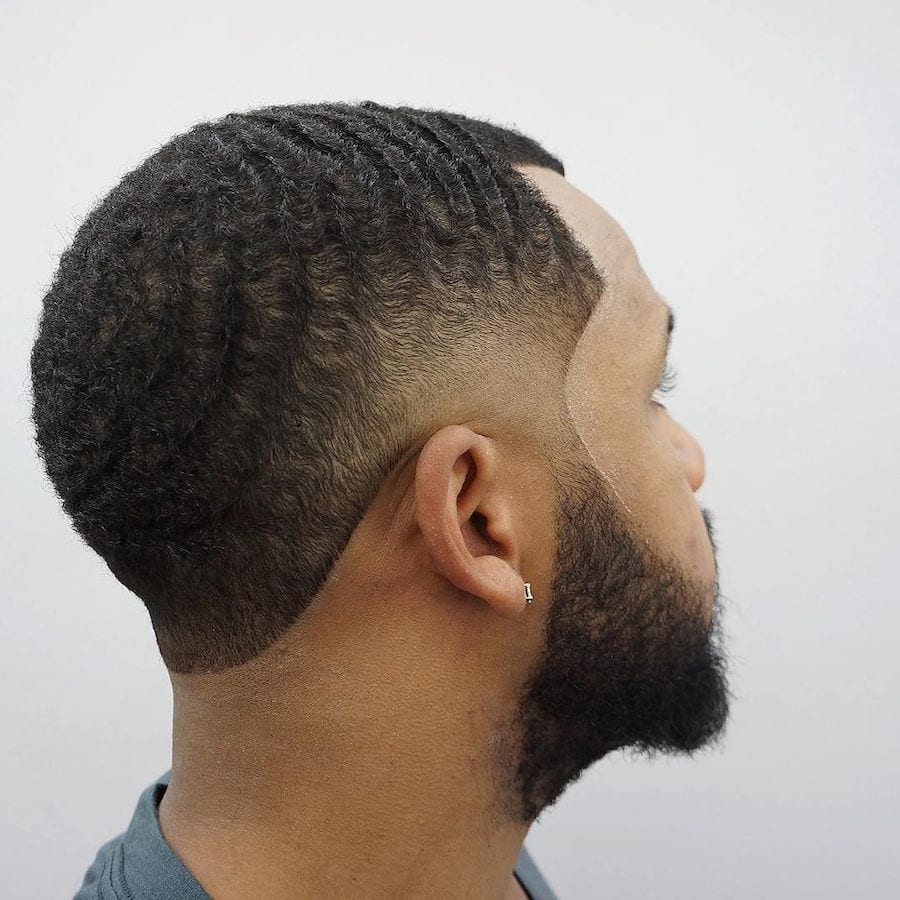 97. Undercut Crop- A traditional and classy crop cut coupled with a trendy undercut.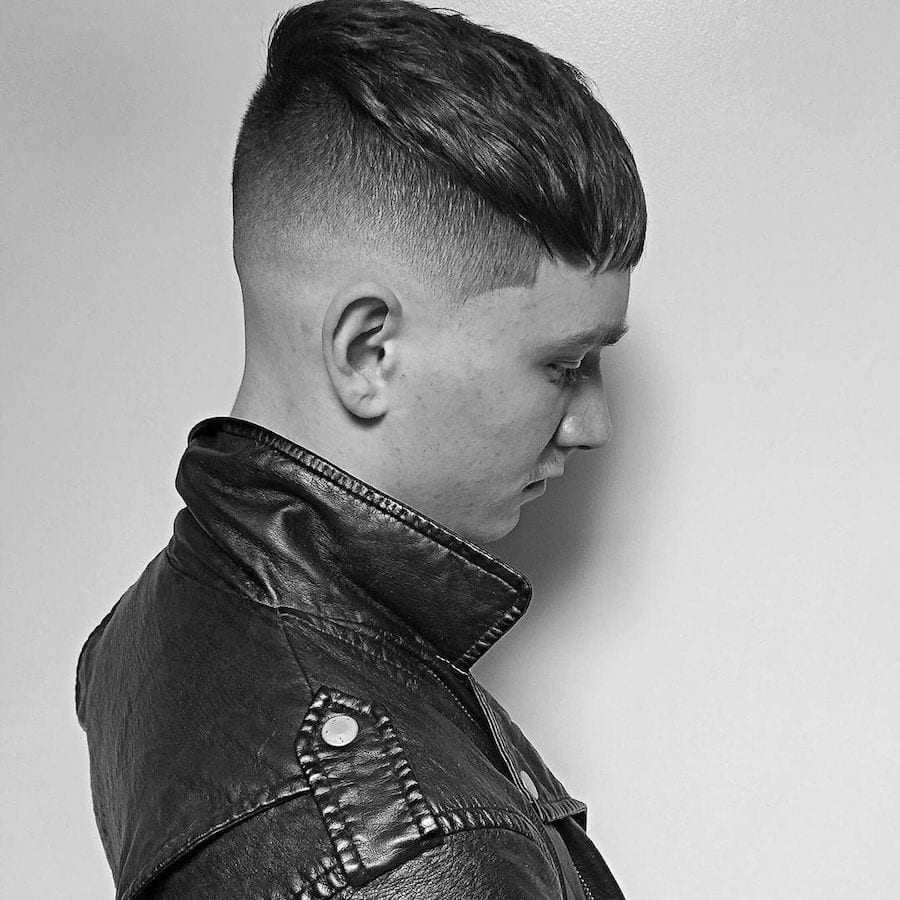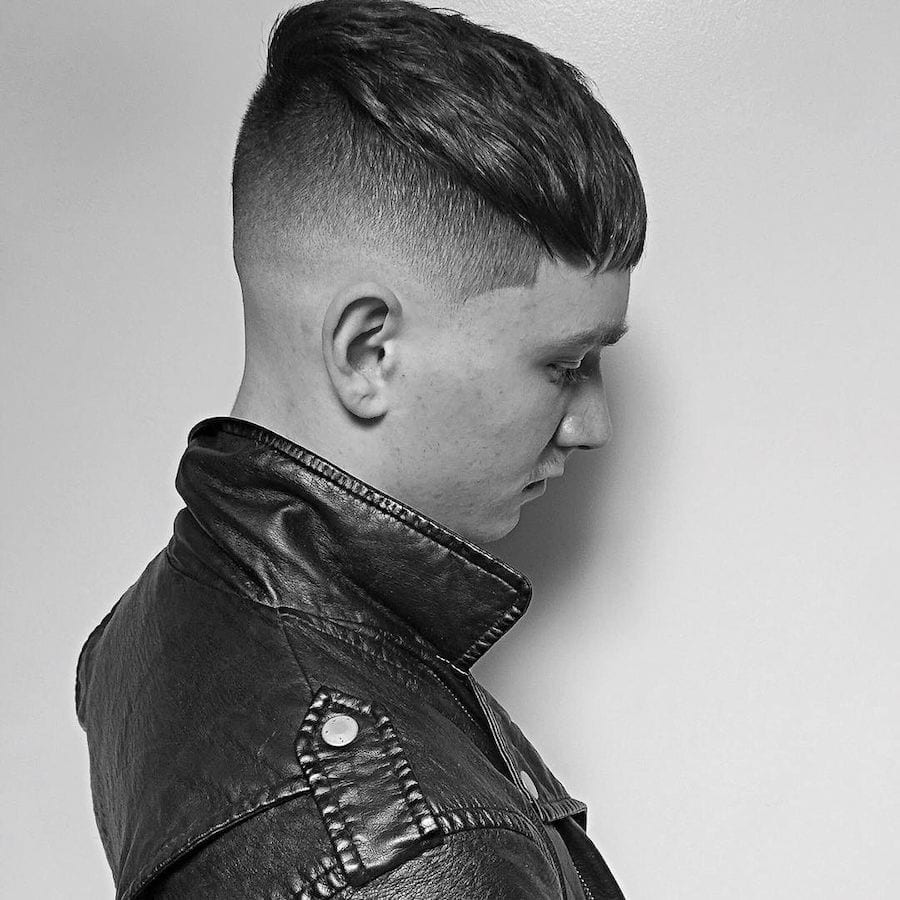 98. High Fade Mohawk- A unique hairstyle with a blend of fade and pompadour creating a Mohawk look.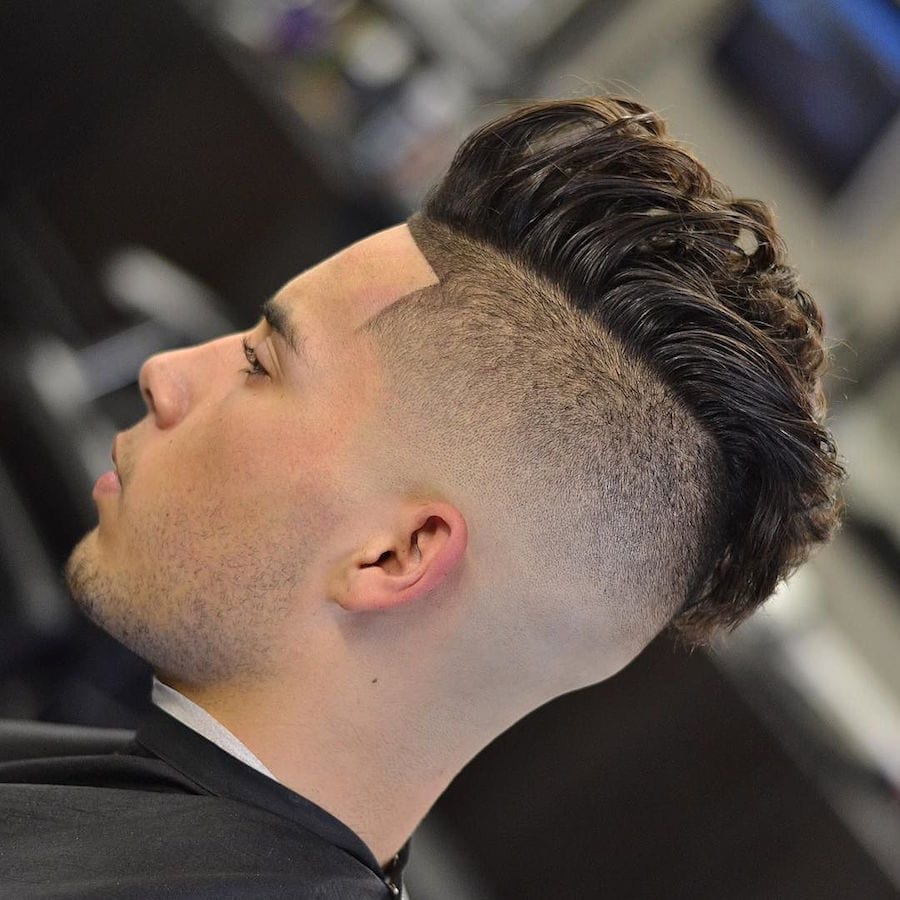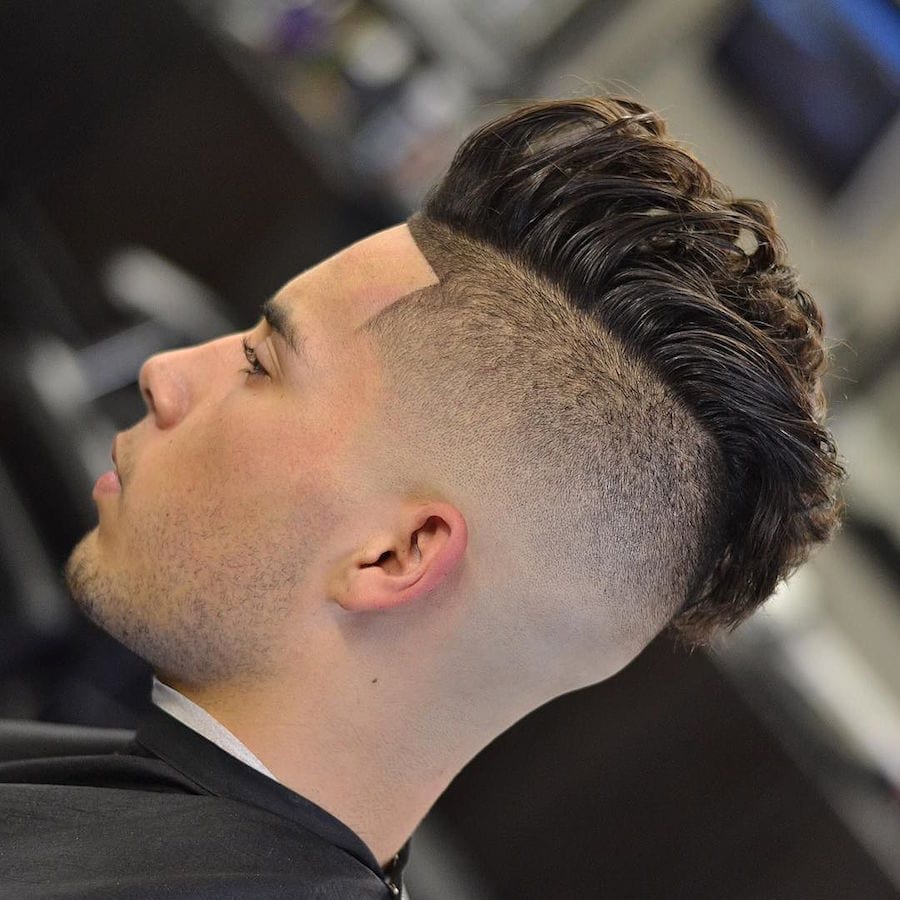 99. Textured Quiff- Starts with a low bald fade and blends into medium hair length quiff.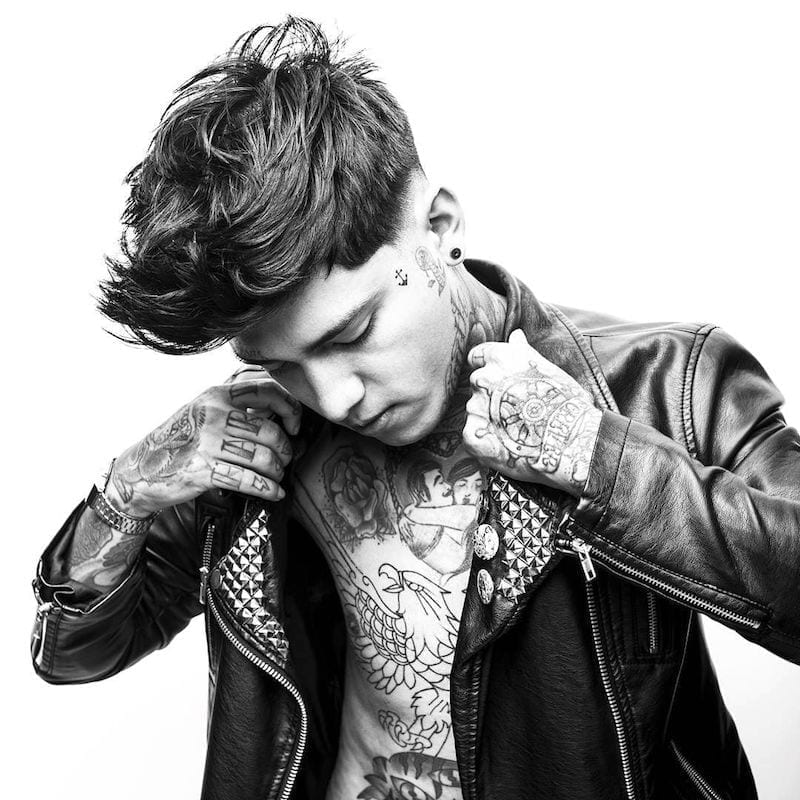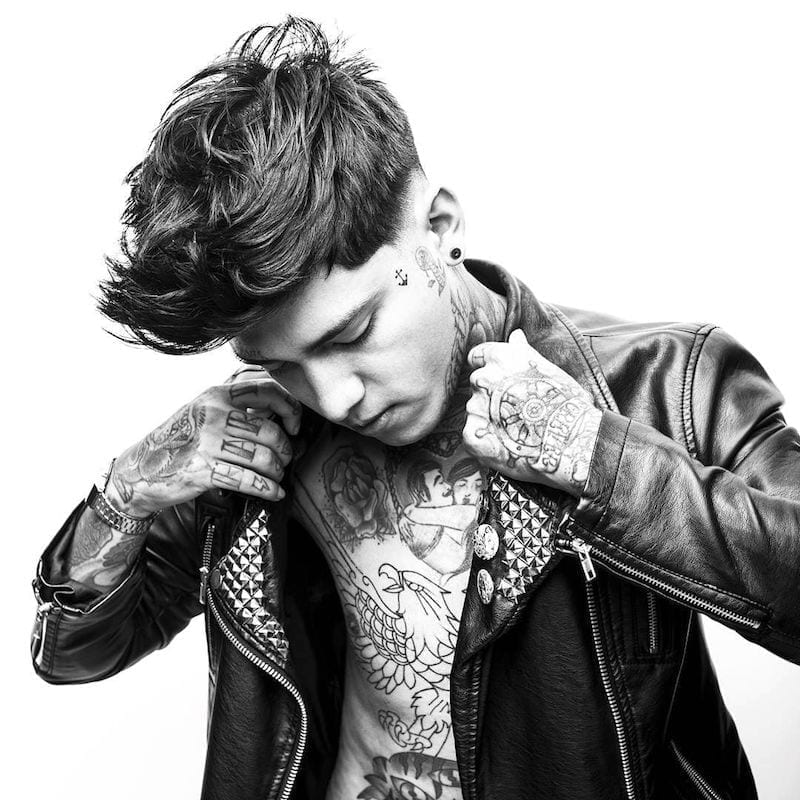 100. Ultra clean Skin Fade- The ultimate hairstyle for mens haircuts short.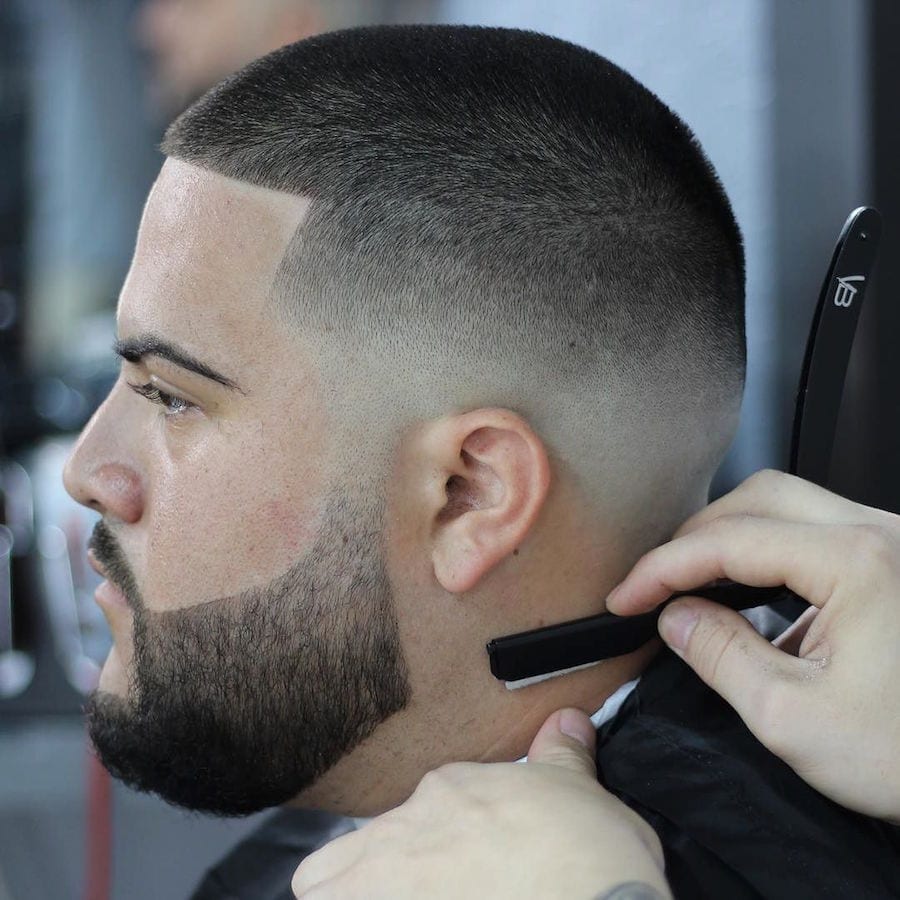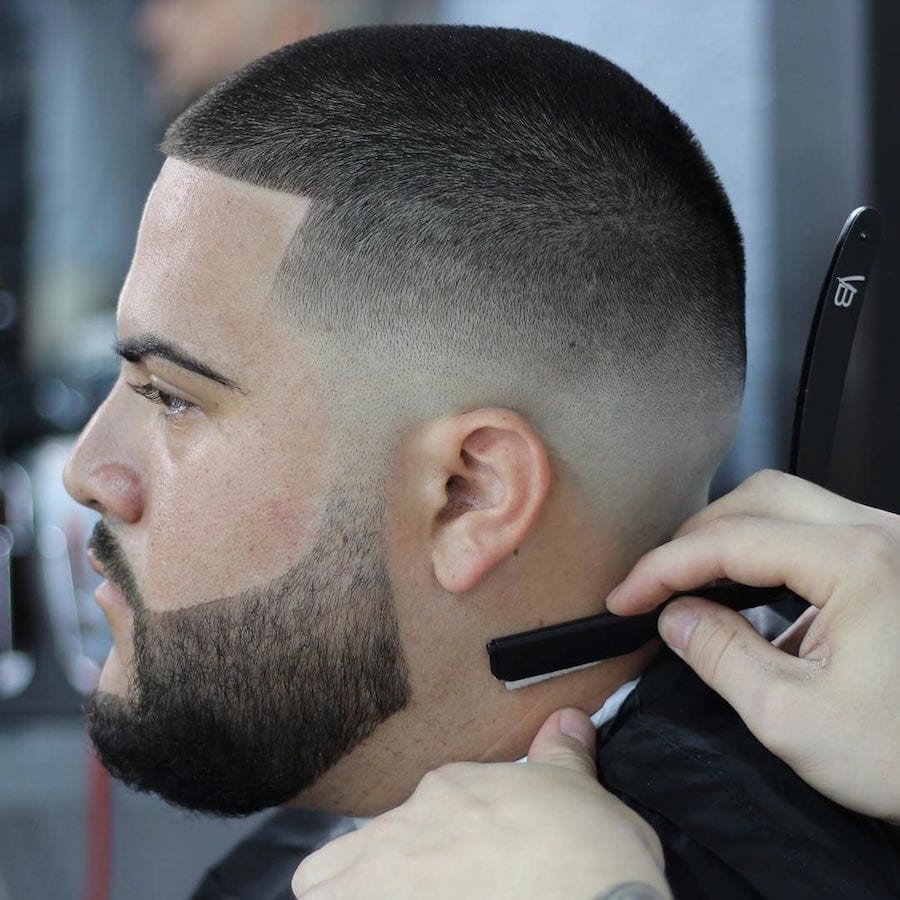 This is a comprehensive list of hairstyles and best men's haircuts 2020, as well as young boys, and adults, according to the trend and popularity. There are still a number of other variations that can be tried and the end result totally depends on the uniqueness of your barber. However, you might choose a hairstyle that is the most suitable for your hair type, as well as your face composition and have a wonderful haircut.