Lasik is a type of eye surgery, famous in United States. In recent times, hospitals and clinics in India have started these surgeries as well. Lasik surgery in Mumbai is not only popular, but also there are innumerable specialists who are mastered in this field. Lasik surgeries are a type of laser surgeries that help one to clear their vision. It is a kind of refractive surgeries for the eyes.
Recommended Post
There are a number of clinics and doctors from Mumbai are making this lasik surgery possible for many patients: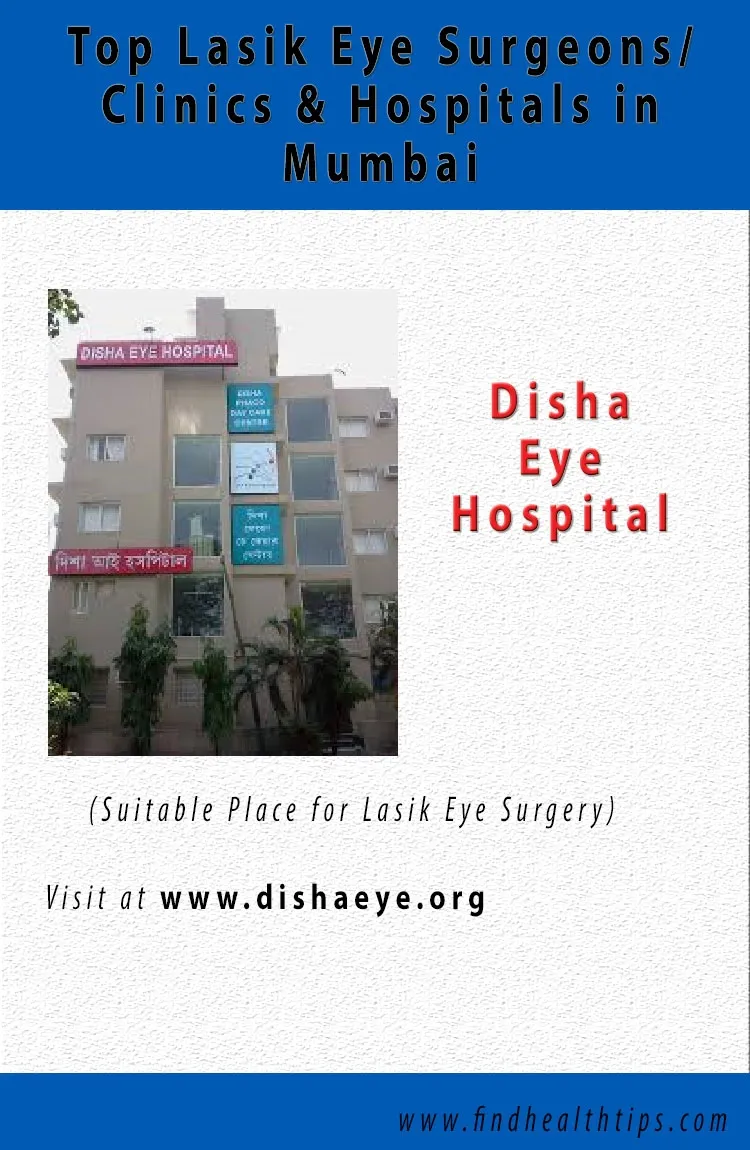 Disha Eye Care Hospital
Disha Eye Care hospital is a nationwide popular eye hospital. It is obvious that in Mumbai also the hospital is doing splendid job in serving patients with eye problems. Dr. Chaitanya Vemu of Disha Eye Care Hospital in Mumbai is one of the renowned doctors who are a Lasik surgery specialist. She charges Rs. 600/- as her consultation fee.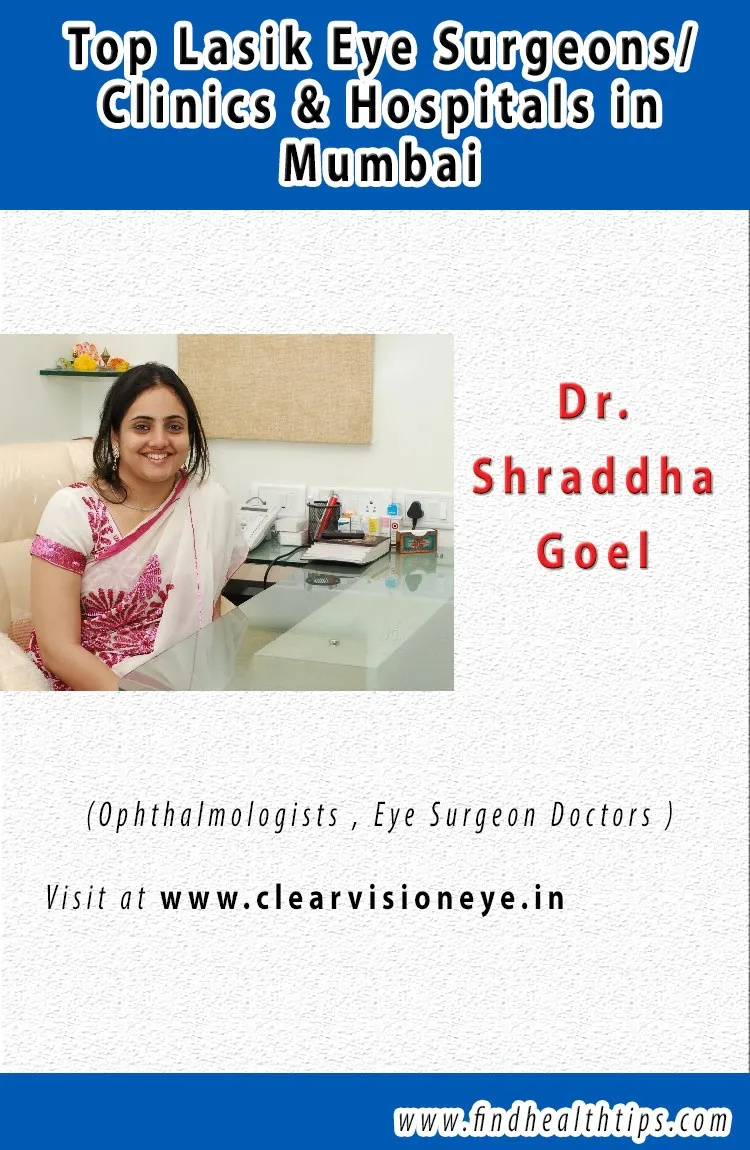 Dr. Shraddha Goel
Another doctor for best Lasik eye surgery in Mumbai is Dr. Shraddha Goel. She is an eye specialist and Lasik surgery specialist. Doctor Shraddha Goel is available in Arohi Eye Hospital. The clinic is located in Andheri West, Mumbai. With 13 years of experience in medical field, Dr. Goel is a one-of-a-kind doctor in Mumbai.
She charges Rs. 700/- as her consultation fees. She is available on weekdays in Arohi Eye Hospital. Patients can visit the hospital prior to the day to take her appointment.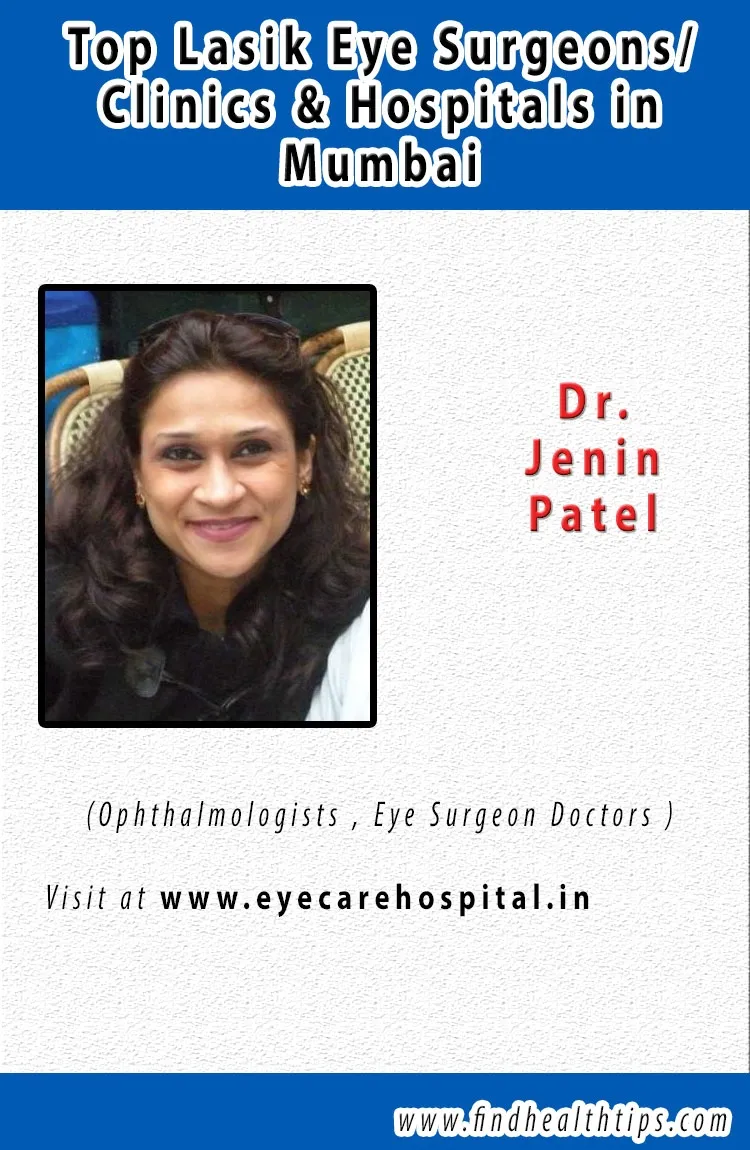 Dr. Jenin Patel
Another lady ophthalmologist, Doctor Jenin Patel is also a Lasik surgery specialist. Dr. Patel is available in the Eye Care Centre. The clinic is located at the Malad area in Mumbai. Dr. Jenin has 14 years of experience in the field. She charges Rs. 500/- for her consultancy. Patients can visit her any day in the clinic. She has completed MS in Ophthalmology. Also she had done DNB in Ophthalmology.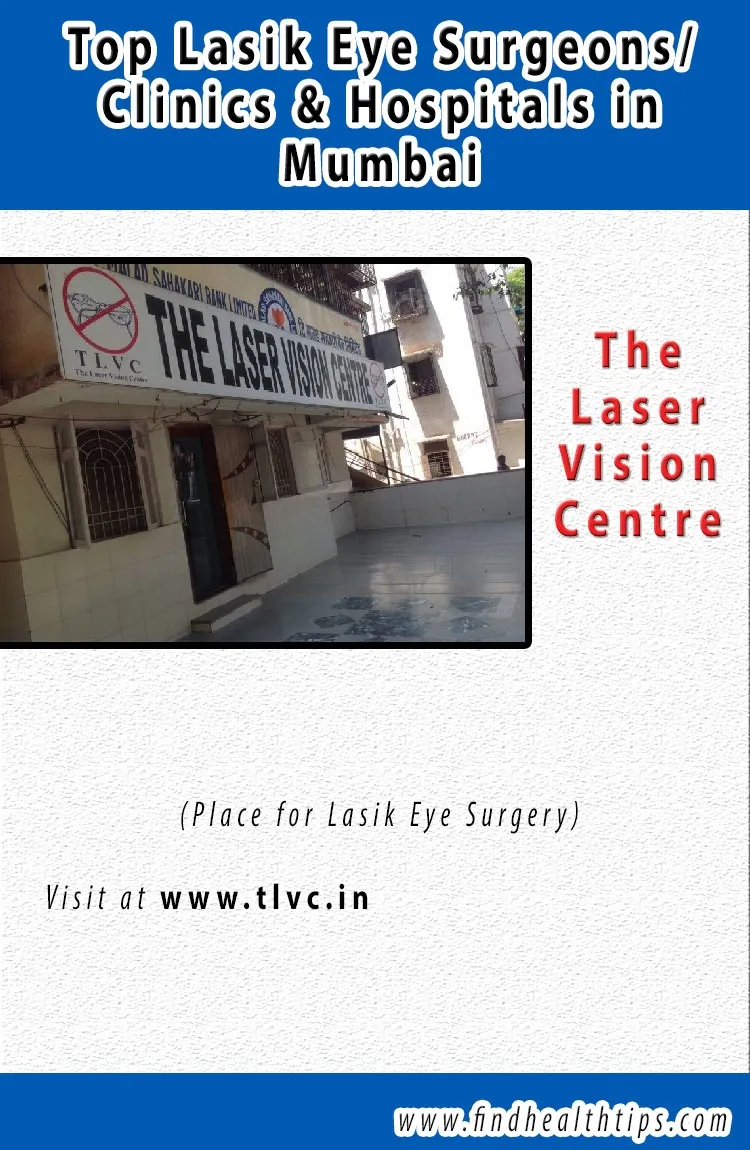 The Laser Vision Centre
Laser Vision Centre is one of the leading eye clinics in Mumbai. It is the first ever clinic in Mumbai that introduced bladeless laser surgery. By using latest technology in the industry, the clinic has gained immense popularity in the city.
Pre Lasik Surgery consultation and proper medication is available in this clinic. Some of the best doctor for laser eye surgery in Mumbai is available this clinic. Apart from Lasik surgeries, the clinic has other types of surgeries such as cataract and such.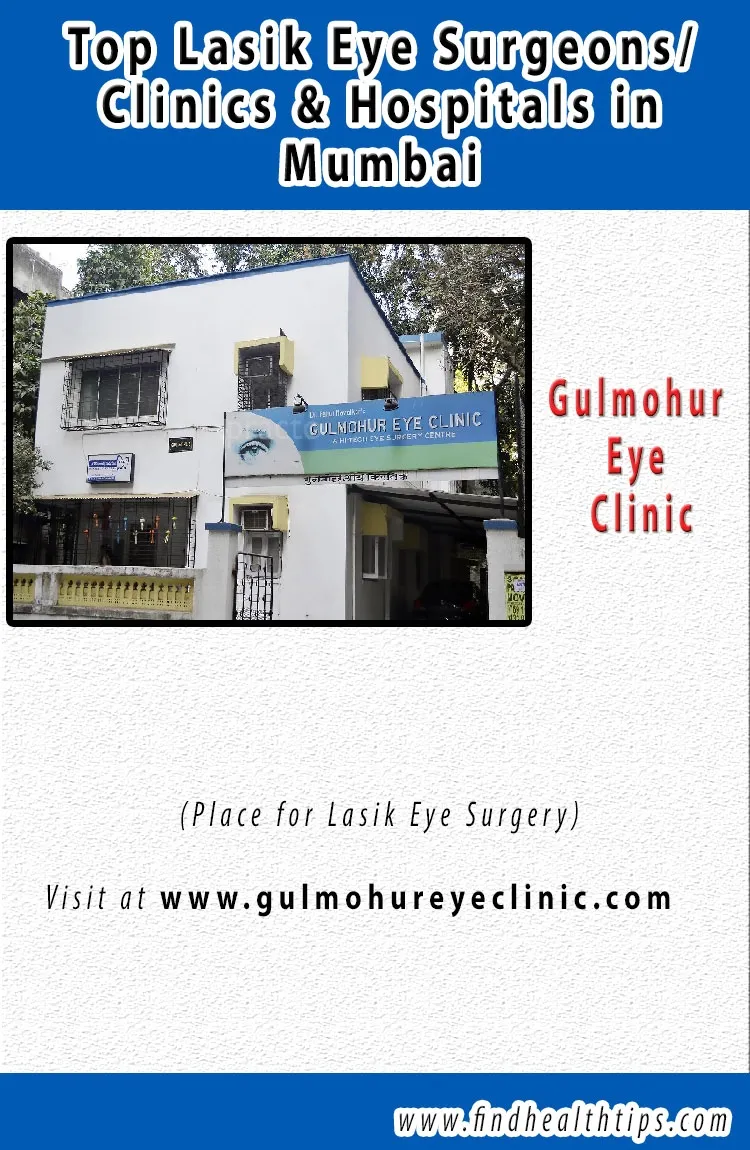 Gulmohur Eye Clinic
Located at Kandivali area, Mumbai, the Gulmohur Eye Clinic is another hospital with good doctors. Patients can undergo Lasik Surgery here in this clinic. The Clinic is open from 10am to 12pm and again from 3pm to 8pm daily on weekdays. The clinic is closed on weekends.
Minimum charge for consultancy in the clinic is Rs. 700/-. Depending on the cases fees can be changed. The clinic has 20 more medical services related to eyes apart from Lasik Surgeries.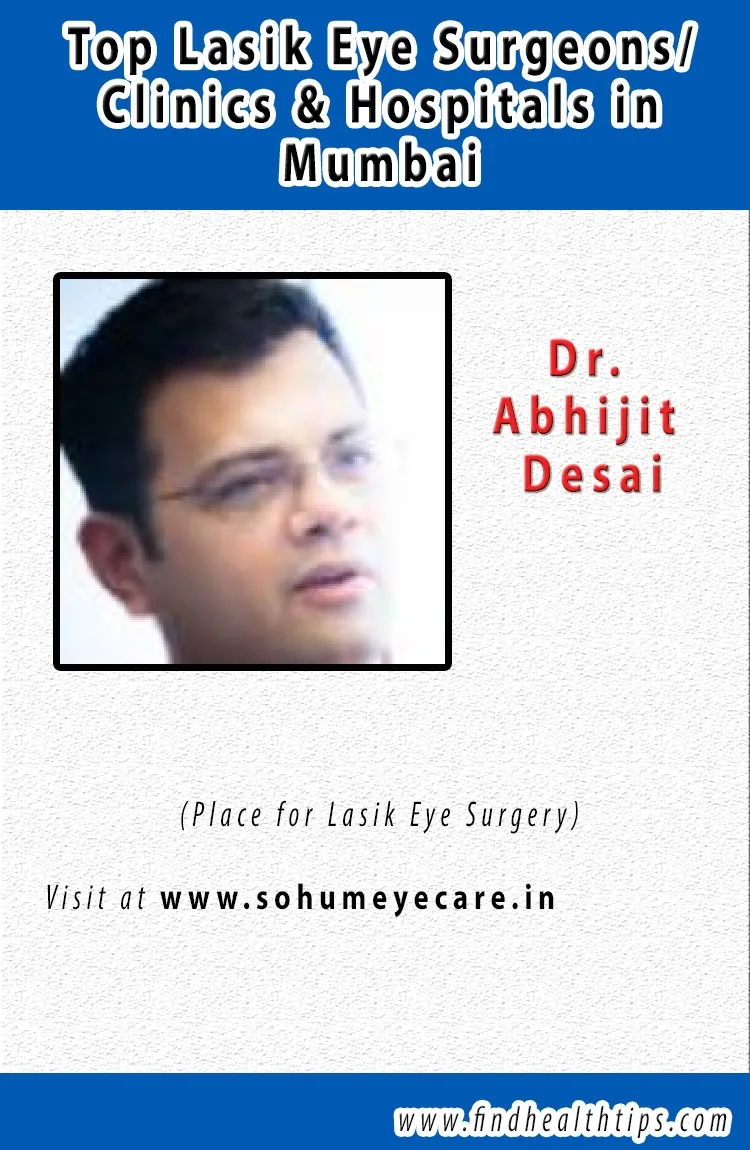 Dr. Abhijit Desai
Doctor Abhijit Desai is another experienced doctor in the field of Lasik Eye surgery. He is available in three clinics across Mumbai such as Sohum Eye Care, Hinduja Health care Hospital and Purnima Hospital respectively. He has 19 years of experience in Ophthalmology. He is an expert Lasik surgeon in Mumbai. He charges Rs. 500/- for his consultation. In Purnima Hospital he does not charge anything for consultation. To get cheapest laser eye surgery in Mumbai, Purnima Hospital can be named.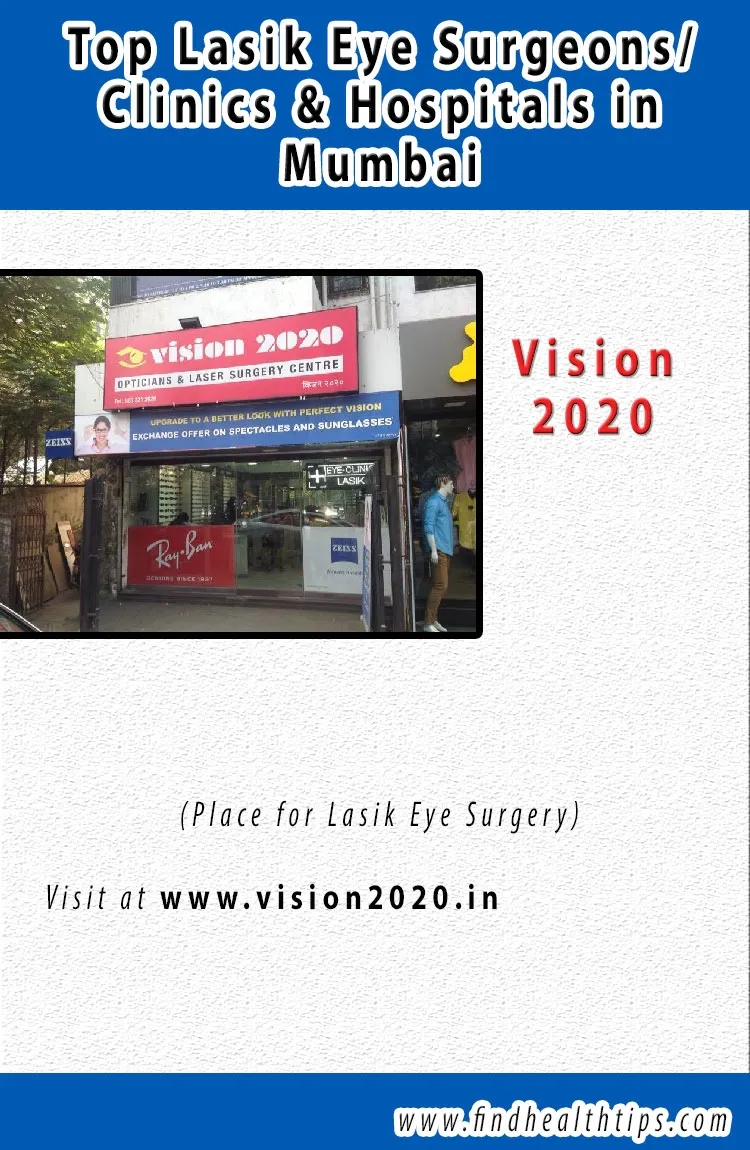 Vision 2020 Laser Surgery Centre
Vision 2020 Laser Eye Centre is a leading eye hospital that provides Lasik Surgery with updated technology. They have industry best doctors on board to serve people across the nation. Lasik surgery in Vision 2020 hospital costs Rs. 14,000/-. It will be helpful for the people to get rid of contact lenses and spectacles. Established in 1996, the hospital has grown larger with best doctors in town. The hospital is open 7 days. On weekdays, it will be open from 11am to 7pm. On Saturdays it will be closed by 4.30pm and on Sundays it will be closed by 1.30pm.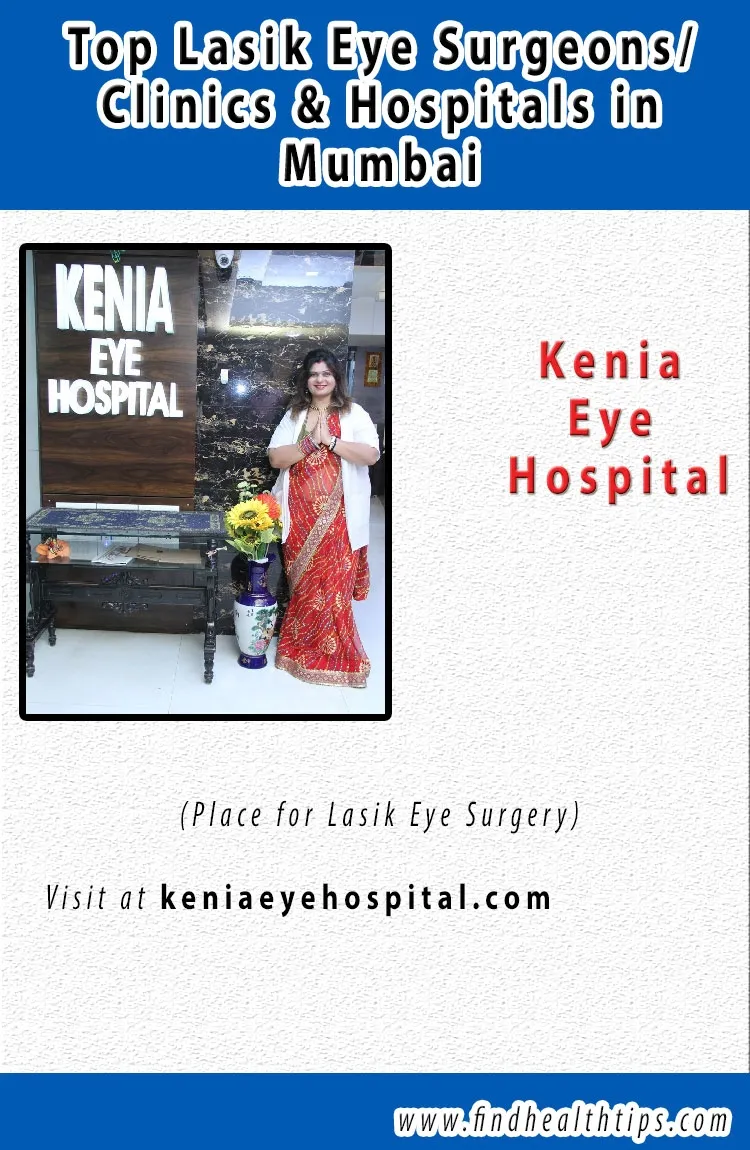 Kenia Eye Hospital
While talking about best Lasik Surgery in India, Mumbai is the leading city where a bunch of experienced doctors are serving. One of such hospital is Kenia Eye Hospital. This hospital is the first ever clinic in India where pre-Lasik diagnosis equipments are available for the patients. Not only that, Kenia has OPD Scan as well. In this case patients can be diagnosed with their diseases in OPD only through the pre-Lasik diagnosis equipments.
Doctor Vaishal Kenia is the head of the clinic. He charges nearly Rs. 19,000/- for Lasik surgery for both the eyes. Apart from Dr. Kenia, Dr. Mehta is there in the clinic. He is also an ace eye specialist in town. The hospital is located at Santacruz areas in Mumbai.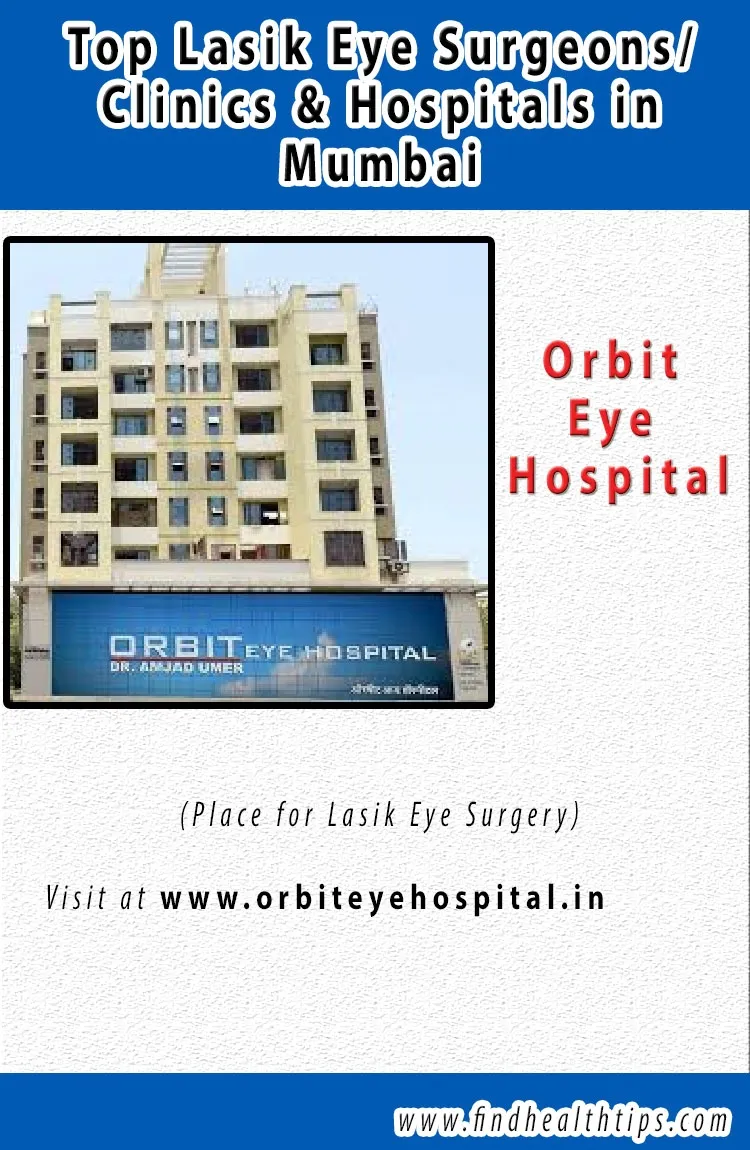 Orbit Eye Hospital
With a bunch of experienced doctors, the hospital namely Orbit Eye Hospital in Jogeshwari, Mumbai has all kind of facilities for eye surgery. This clinic is a one stop solution for any eye problem. Lasik surgery is one of the many surgeries that take place here in this hospital. Apart from Lasik surgery, glaucoma, cataract treatment, ptosis, retinal diseases and many other diseases are being treated in this hospital.
One can fix appointments through online booking or also can call on their desk to fix an appointment with the doctors they wish to visit. All kind of latest technology is used in Lasik and Laser surgeries in Orbit Hospital.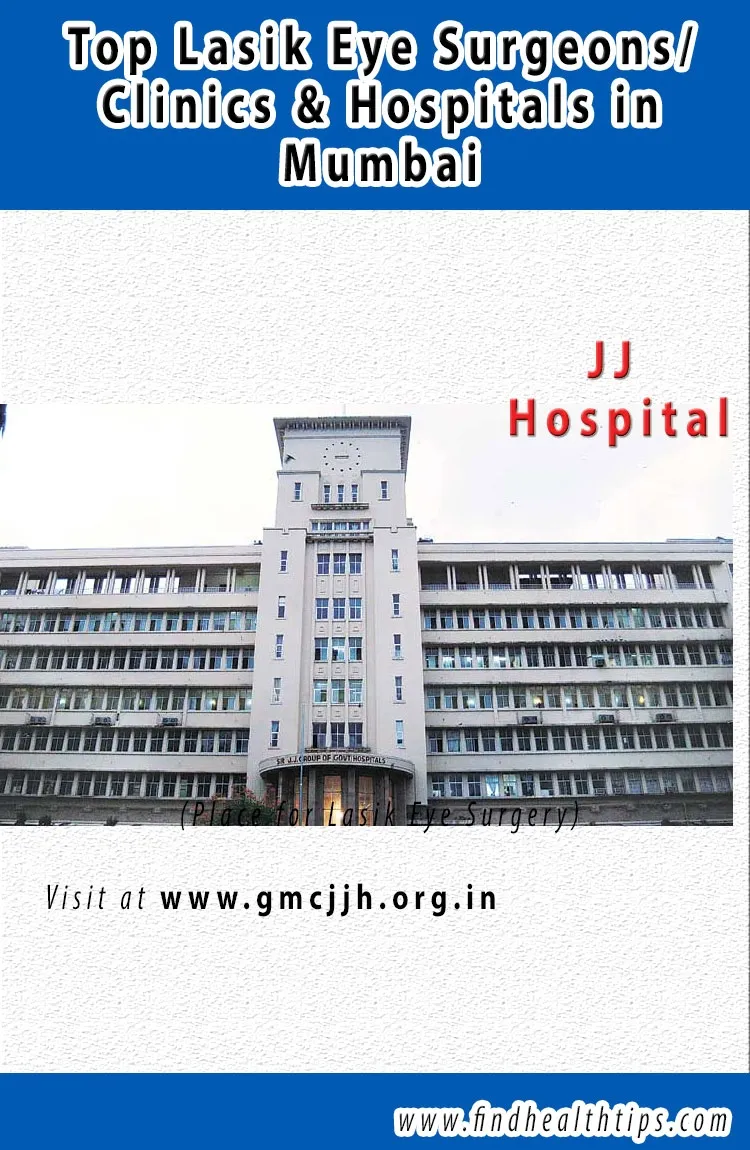 JJ Hospital
In JJ Hospital Lasik surgery is a common thing for the doctors. It is a multi speciality hospital, located near Mumbai Central. The eye department of the hospital has upgraded recently with latest technology. It helps innumerable patients daily to clear their vision through Laser and Lasik surgery. Patients can drop by to the hospital to meet experienced eye specialists to solve their vision issues. Apart from eye department, there are more than 30 departments in this hospital.