Many men complain that they couldn't style their hair because they are curly and their friends often ask them "when have you used a comb or brush last time?" This really sounds good to your ears. Here is the right way to comb and style your hair but first
What is curly hair?
Wavy or curly hair tends to loop around itself after growing out of the follicle and many such individual hair strands clumped together to form a curl. If your hair is thick and dense then the situation becomes worse because it becomes very difficult to comb, brush or style.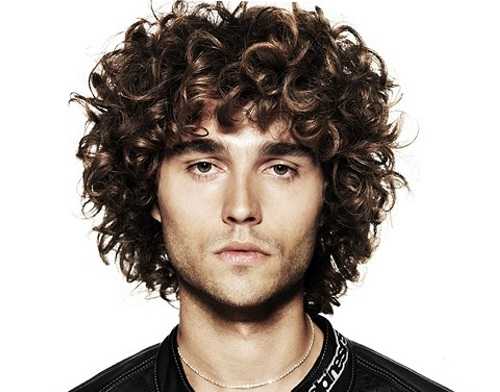 What should be used for wavy or curly hair?
Only wide toothed comb should be used and clearly say NO to brush because conventional hair is designed for straight hair which detangle the locks into individual strands. Brush is worse than the conventional comb because it makes your curly hair so frizzy that people will wonder if you have got electric shock. You definitely don't want that appearance, Right?
The best part of wide toothed comb is that it encourages the formation of curls instead of damaging them like conventional comb. It simply respects your natural curls!!!!
How to use a wide toothed comb?
Wide toothed comb can be used for detangling and styling curly hair. Before combing your hair, you should apply some conditioner to soften your locks and then comb with a wide toothed comb to work on any existing knots and tangles. If there is lot of tangling which can't be handled with a toothed comb then grab some of the tangled curl with your fingers and gently detangle those curls with wide toothed comb.
These combs come in different width and thickness therefore it is very easy to find the perfect comb for your curls. There are different types of curly hair ranging from type I to type V. if your curl belongs to type I then a comb with slight narrower space will work better for you but if your hair comes under type V then comb with very wide spacing will be needed. Here is a tip by which you can find your curly hair type:
Type I – your hair length should be 2 – 3 inches to form a curl
Type II – hair length to form a curl should be 1 – 2 inches
Type III – hair length should be 0.5 – 1 inch to form a curl
Type IV – hair length should be 0.125 – 0.5 inch to form a curl
Type V – hair length should be up to 0.125 inch to form a curl
If it takes more than 3 inches to form a curl in your hair then you have straight hair. You can easily measure the length of your hair forming the curl to know your hair type and buy a wide toothed comb accordingly.
Which styles looks better on curly hair?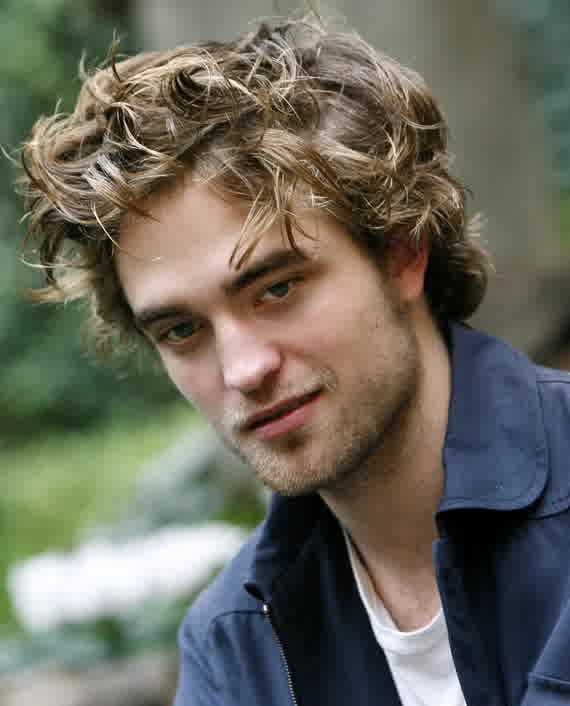 Combing is also required to style your hair and but before that you need to apply hair styling product. Styling your hair can reduce the frizz and define your curls. Here take a look at the styling products which you can use:
Hair oil conditioner – it is very important, no matter what style you are opting for because after drying, the frizz and thick hair don't let your scalp breathe properly. Using an oil based conditioner will tame down your curls and keep your scalp hydrated.
Pomade – choose a good quality pomade to define your curls and add shine to them. If you don't want to use it daily then it is fine but this styling product can be used on your special evenings to maintain your curly mane.
Hair spray – rather than going for the hair dryer to lock your hairstyle, you can use a hairspray after using the styling product.
Shampoo – regular shampoo can increase the dryness in your hair therefore you should wash your hair with the shampoo on 2 – 3 days. It should be followed by a good quality conditioner. Brush should be avoided like plague because it will only add frizz to your hair.
After applying the styling product on your hair you can go for these cool styles:
Long beach cut – perfect style for people with not so thick curly hair. With the help of little amount of mousse you can get this 'just come from a dive' look.
Short and neat cut – if you are person with sophistication then you can go for this neat and clean look with short curls. It is very easy to maintain as you just need a little gel and conditioner.
Fashionable cut – you have short and rigid curls then add shine to them and define as well with little pomade or serum and get a look like Bradley Cooper.