If you are looking for a good quality pedometer with activity tracking features, then you make a fantastic choice with an Omron product. Pedometer with Activity Tracker by Omron HJ 203 is a wonderful product that you can choose to meet your daily fitness goal. The device offers you some really fantastic features at an economical price.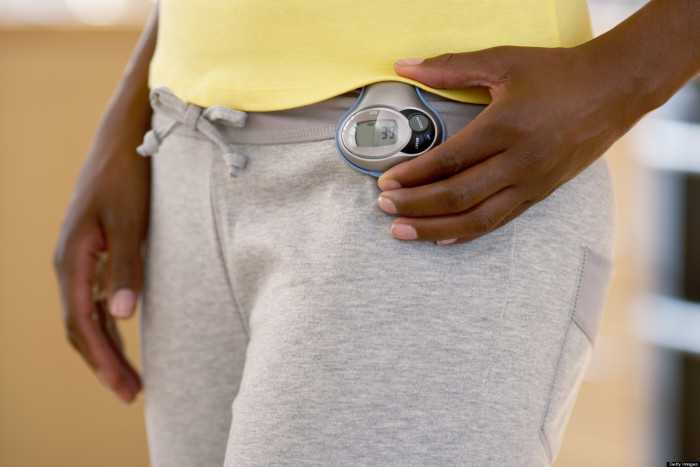 The pedometer comes equipped with a lot of features that you need to plan a perfect workout. Actually, it gives you even more features than other choices you can make. It is armed with 2D smart sensor that allows you to use this device by placing in your pocket. The easy to carry device is highly portable and you can take it along wherever you go to count your steps. The sensor is so smart that it allows to work without requiring constant check on the device. With this pedometer, you can track your steps, distance, fat burned in grams and calories burned. Therefore, having this device would make sure that you remain rigid on your workout routine by constantly monitoring your activities.
You would be glad to have this device as it provides you something that is simple to reset. You can also take advantage of the feature known as 'auto stride' that allows you to calculate how long your strides. This in turn allows you to adjust your activity tracking which is great if you keep changing your pace. Overall, this is a fantastic device that ensures high accuracy when it comes to tracking steps.
Pedometer with Activity Tracker by Omron HJ-203 comes with battery that lasts up to 12 months. The device provides you the complete analysis of the steps that you have taken throughout the day. Whether you prefer speed walk to leisure, it would give you accurate results with good battery capacity.
Extremely light in weight, it weighs just 2.38 ounces and fit wherever you want. It can be easily secured to your body with its strap or clip. The device has the capability to operate even in extreme temperature ranges from ten degrees Fahrenheit to 104 degrees Fahrenheit.
Important features of this Omron HJ 203 Pedometer:
Provided with clock
Comes with activity tracker
Gives count of distance covered, calories and fat burned
Can store seven days data for analysis
Auto stride setup and auto reset in the mid-night
Gives you detailed analysis of the steps taken by you throughout the day
Provided with strap or clip to easily secure with your clothes
Just 2.38 ounces in weight and smaller than a credit card
The downsides to consider:
The device great in terms of providing activity data for analysis, but some users have claimed that they had difficulty reading the steps if the pedometer is placed vertically in the pocket. For a professional, it is becomes mandatory to clear readings if it continues to be inaccurate. Thorough cleaning becomes essential to promote accurate reading for in depth analysis. However, most of the time reviews are positive with users as the latest designs got the modifications that first users desired to have.
Final words:
Pedometer with Activity Tracker by Omron HJ-203 offers a slim and sleek device to the fitness industry to count steps while walking. It is light in weight with just 2.38 ounces weight which makes it easier to carry even during travel. The activity tracker allows complete data analysis to plan an effective workout that people need to stay fit.
Midnight automatic reset is a feature that is covered by almost every user. All of the fitness information can be compiled and retrieved when needed. Only thing that is required is to enter the height and weight of yours to start using the device. The automatic sensor gives accurate results that professionals need.
For the features and qualities, it is a value for money purchase and perfect for a person who needs motivation. This is a good device to offer many years of services with an average rating of 9.1 out of 10 by users.
What are your personal thoughts about this product? Do you agree or have something else to share with users?