A hearty dinner ideas for bodybuilders, it helps you for a good sleep and rest. Dinner should not be very heavy but it should be good enough to fulfill the energy requirements.
Recommended Post
1. ) Lean meatball pasta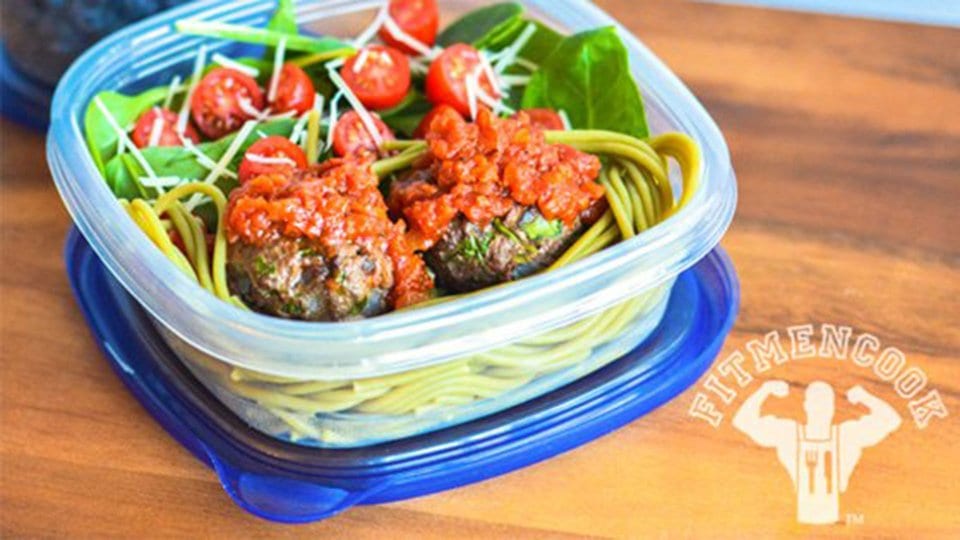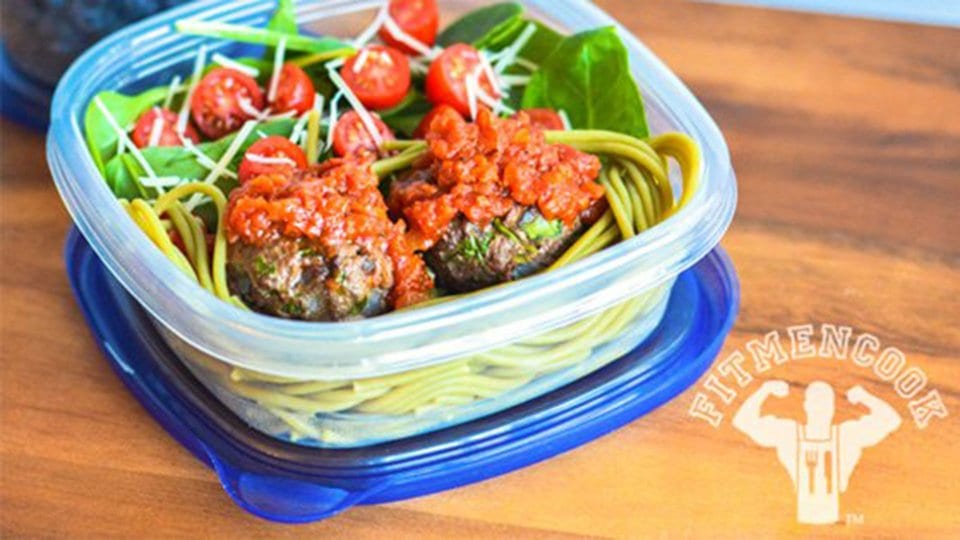 Image courtesy: – www.bodybuilding.com
These meatballs are packed in protein and are less of a hassle to make. Add your favorite vegetables and spices to it.
2.) Spinach-Tomato-Feta Cheese Stuffed Chicken Breast With Brown Rice
Chicken breast work superb for muscle growth. Here is a little spice up in your routine chicken breast. Make it healthier and tastier.
Find recipe here
3.) Mustard baked salmon with asparagus
One of the healthiest sources of protein and omega 3 fatty acids, salmon is always a favorite for dinner recipe.
Find recipe here
4.) One pan Mexican Quinoa
This one pan Mexican quinoa with black beans and corn is packed with protein. It's the perfect dinner recipe for body builders.
5.) Cashew Chicken Stir fry
This recipe is protein loaded and gives you a delicious and hearty dinner. Check the interesting recipe here
6.) Sausage and vegetable sauté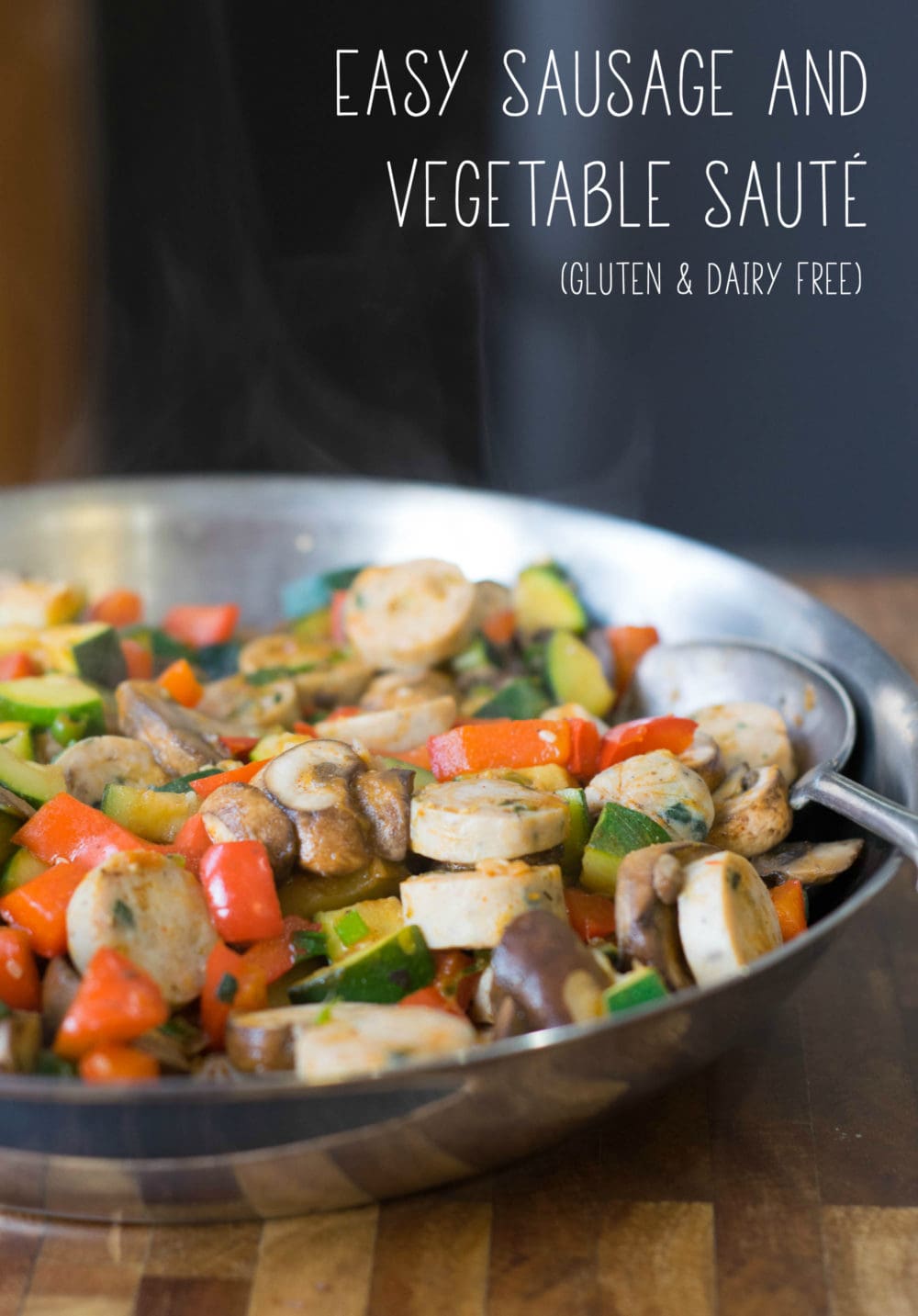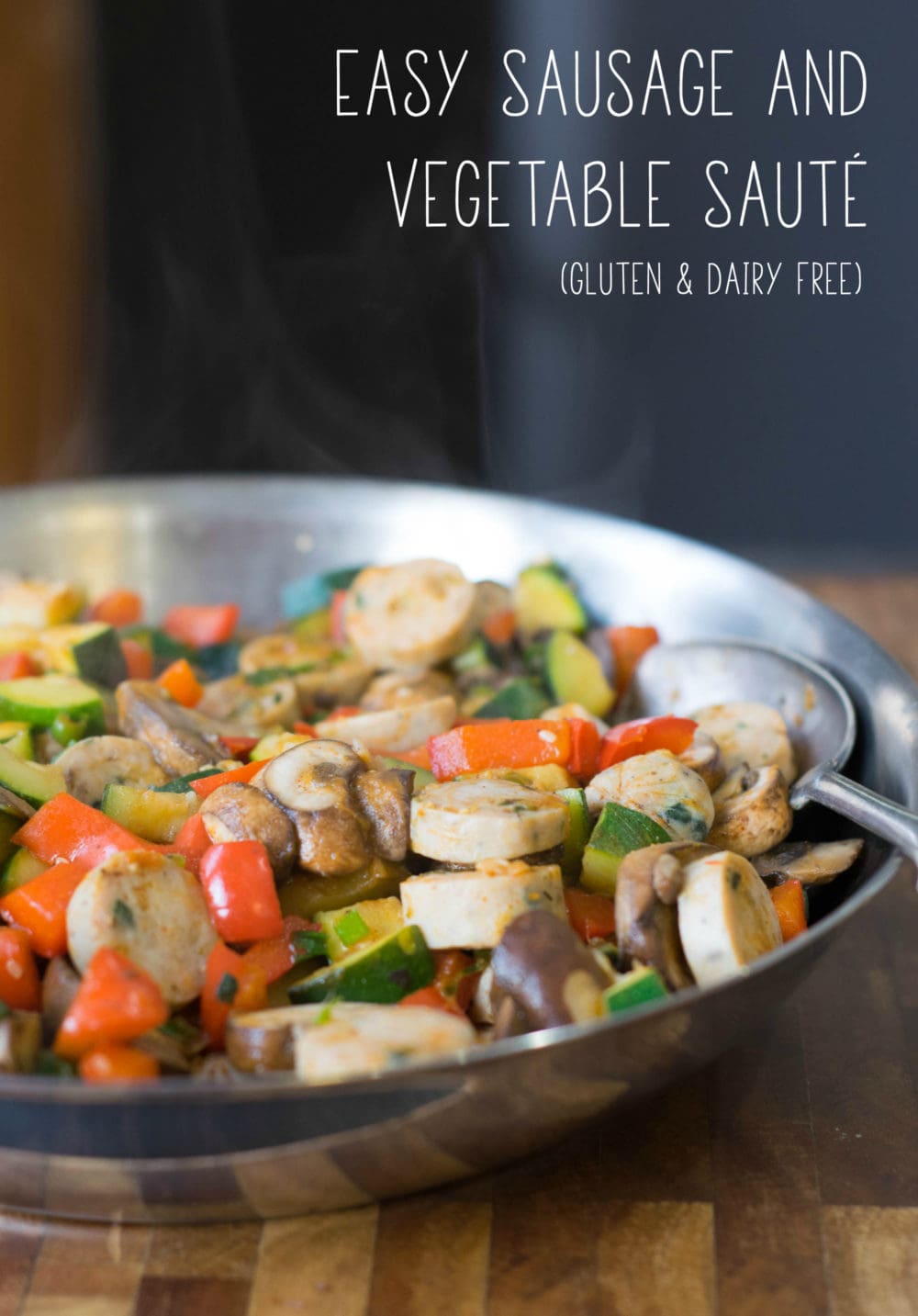 This recipe is awesomely delicious, easy to prepare and healthy to eat. If you are vegan and prone to allergies.
Find your recipe here
7.) 21 day soup
A very interesting recipe of soup which will keep you filled without putting on much weight. This light and hearty soup is a perfect dinner for bodybuilders. Find recipe here
8.) Dal methi
This protein filled recipe is quite famous in India. Its good taste and nutrients make it a very healthy breakfast ideas for bodybuilder. Relish it with roti made of whole grain wheat.
Required Ingredients:
1 tsp mustard seeds
1/2 cup split chickpeas
Mustard seeds
Chopped garlic cloves
Fenugreek seeds
Red chili powder
Turmeric powder
Grated jaggery
Tamarind juice
Salt
Oil
Coriander
9.) Bhindi masala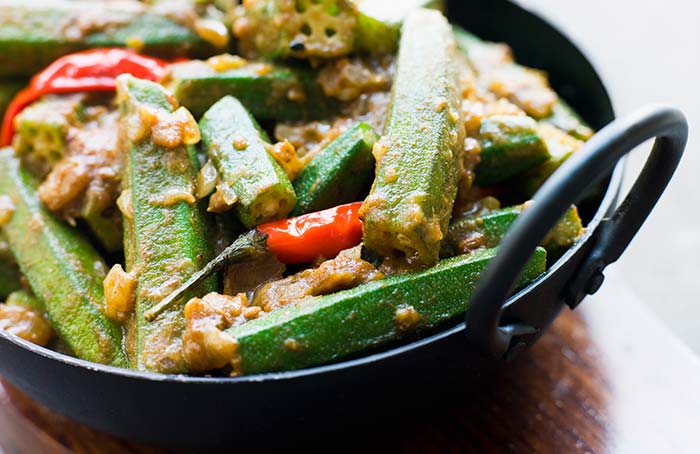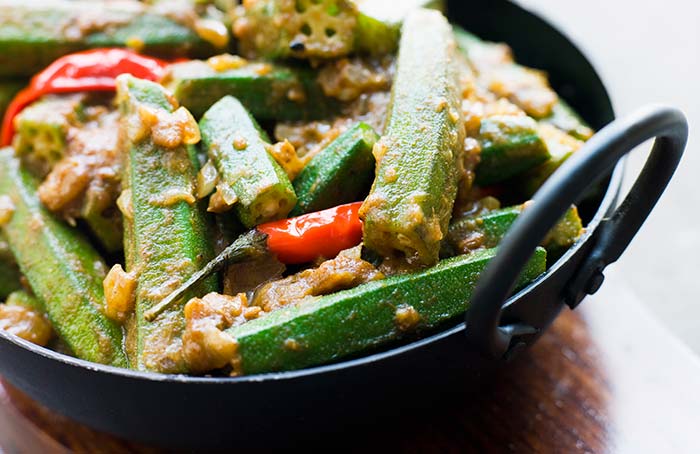 This northern delicacy tastes amazing and quite healthy to eat with rotis. You can use olive oil or any other low fat oil to cook.
10.) Coconut Dal
A mild variation to the normal Dal. This coconut Dal is nutrients loaded and forms a hearty dinner.
Check recipe here.
11.) Khichdi
A very light and delicious Indian meal is khichdi. It cooked using legumes and rice. You can also add your favorite vegetables to it. It can be eaten with warm yoghurt and chutney.
12.) Cauliflower rice with zucchini
This interesting recipe is a delicious dinner idea for body builders. Try this to have a hearty dinner. Cauliflower is rich in vitamins and its anti inflammatory properties will help in muscle recovery.
13.) Lentil pasta with Arugula pesto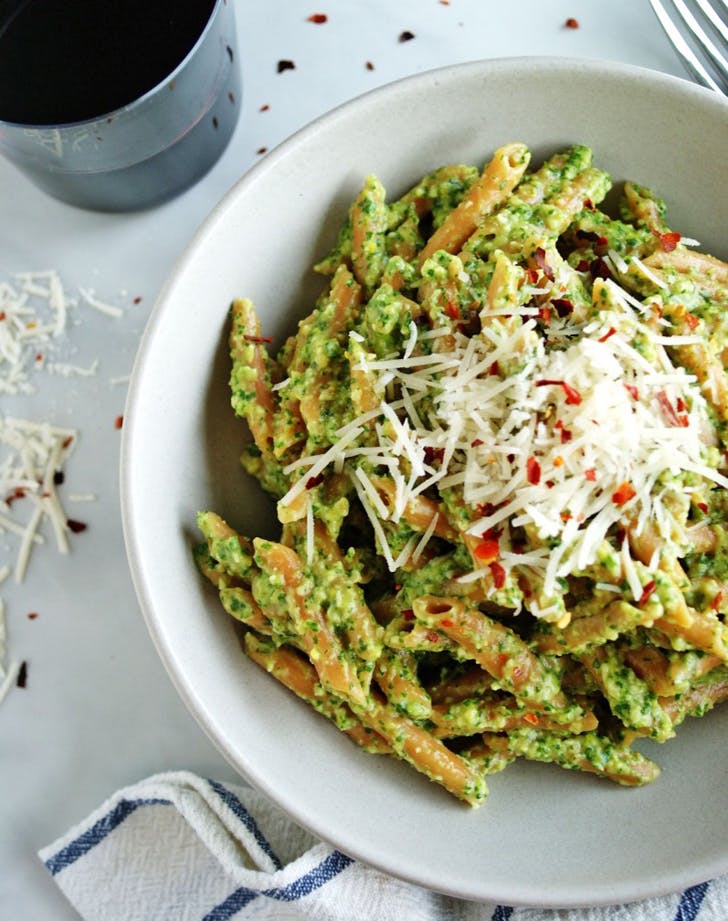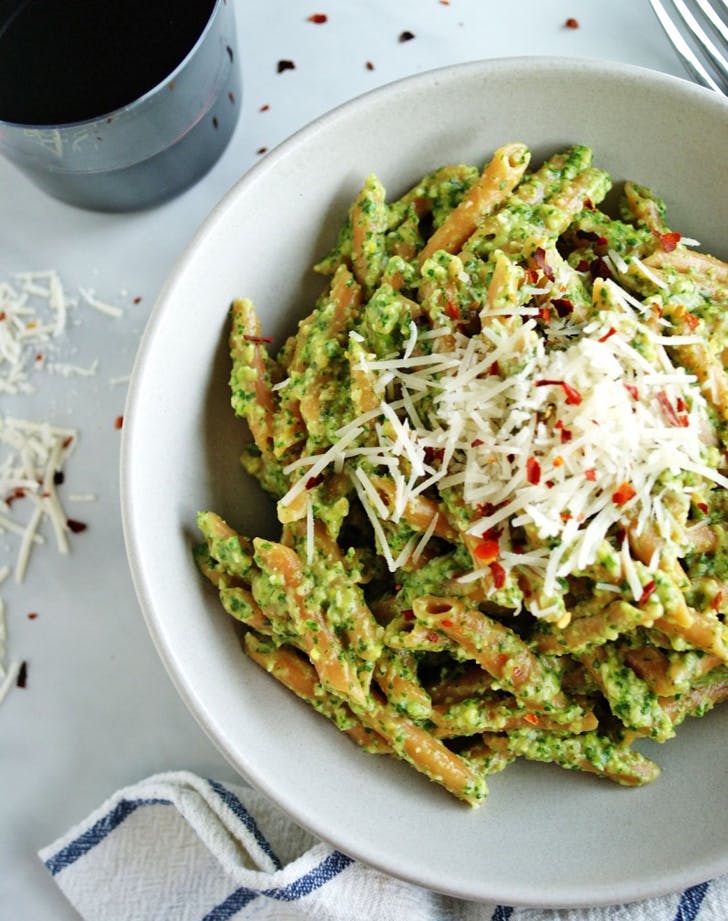 Image credits: – www.pinterest.com
14.) Butternut Squash and Lentil Soup
A very healthy and protein filled dinner for body builders, this recipe has an added boost of fiber. Butternut is also potassium and vitamin 6 which helps in maintaining bone health.
15.) Blackened chicken with avocado cream sauce
If you are bored with your regular chicken then this recipe is perfect for you. The dish is prepared in very less time and has goodness of avocado.
16.) Maple Pecan crusted salmon
Many of us are fond of seafood but most of the seafood preparations are quite a hassle. So here we have this salmon recipe which gets ready in less than 30 minutes and makes sure you are filled with lots of nutrients.
17.) One skillet chicken sausages and tortellini
The tasty Italian recipe that cokes in one sauce is amazing and it makes a perfect dinner idea for bodybuilders. Recipe at https://www.theseasonedmom.com/one-skillet-chicken-sausage-tortellini/
18.) Spicy shrimp and cabbage stir fry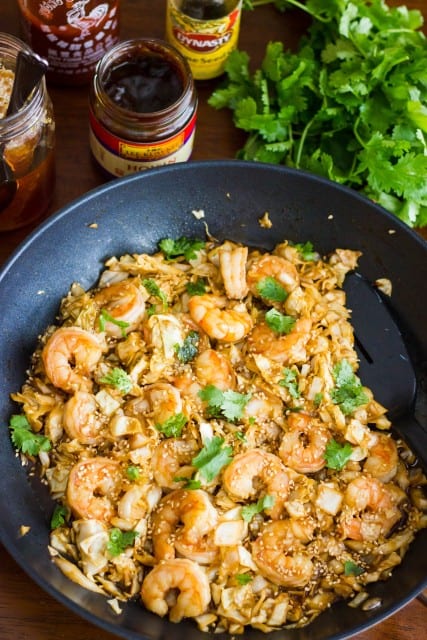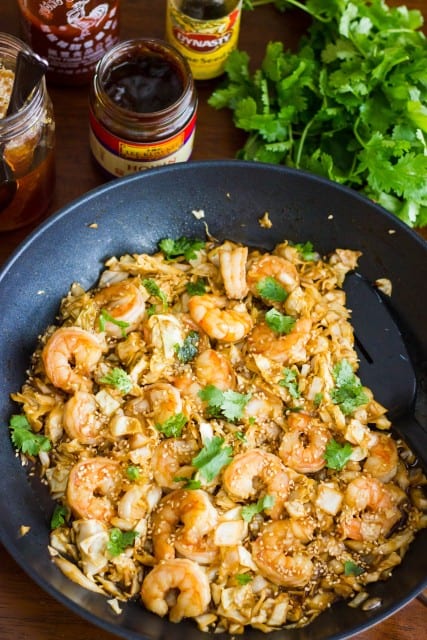 Image courtesy: – www.pinterest.com
A very easy to make, hassle free dinner option is perfect dinner idea for body builders. The food provides with proteins, vitamins and micro nutrients.
19.) Chicken tikka chapatti burritos
This Indian style burritos are delicious chicken pieces marinated in made-from-scratch tikka paste, then grilled or barbecued until just charred. All wrapped up in a chapatti and topped with brown rice, veggies, yogurt and a little mango chutney.
20.) Moroccan turkey and chickpea skillet
This is a delicious gluten free recipe is awesome for a body builders dinner. It is protein filled with goodness of spices like cumin and cinnamon.
21.) 10 minute black bean and corn quesadillas
One of the quickest, simplest and ready in 10 minutes, this recipe is perfect for a quick dinner when you need less of a hassle. Check recipe here
22.) Slow cooker Moroccan lamb stew
Slow cooker Moroccan lamb stew is aromatic and filled with bags of flavor. Recipe is here
23.) Skillet Parmesan Chicken Thighs
One pan skillet meal is healthy and not very high on calories. It fills you with protein and tastes delicious. Check recipe here
24.) Paleo burger with caramelized balsamic onions and avocado
Paleo burgers are served on a sliced of tomato topped with caramelized balsamic ocean. Check recipe here
25.) Creamy chicken Quinoa and Broccoli
This recipe is a real food meets comfort where you can make a protein rich diet in less than 30 minutes. The dish is delicious and a perfect dinner idea for body building. Check recipe here
26.) Ginger peanut lettuce wraps
Ginger is known for its anti inflammatory properties. It helps in muscle recovery after strenuous workout. This wraps are delicious with our favorite peanut butter.
27.) Basil and feta sauce chicken
This delicious recipe has lots of proteins with the tangy taste of basil garlic sauce over it.
Check recipe here
28.) Mozzarella chicken in tomato sauce
If you are lacking time but you want a restaurant quality flavor then this recipe is for you. Delicious and healthy food with perfect flavors is a great dinner idea for body builders. Recipe at https://cafedelites.com/mozzarella-chicken-in-tomato-sauce/
29.) Saucy low calorie chicken
Amazing recipe with low calories and goodness of tender veggies. This recipe provides sufficient protein, vitamins and fibres. The sauce makes it more delicious and its perfect dinner idea for body builders.
30.) Rava Dosa with buttermilk
Rava dosa is an Indian version of crepes. This South Indian recipe is delicious and healthy. Usually white flour is used one can use whole grain wheat flour to make it healthier.
Check recipe here
31.) Creamy coconut vegetarian korma
The creamy korma has lots of vegetables and is gluten free. This recipe takes no more than half an hour to get prepared but is vey delicious.
Check recipe here
32.) Methi malai paneer
A good vegan choice, this preparation includes fresh paneer and fenugreek. Relish this recipe in the dinner with roti or brown rice. If you are vegan you can use tofu instead of paneer.
Check recipe here
33.) Diet Appam (with no coconut)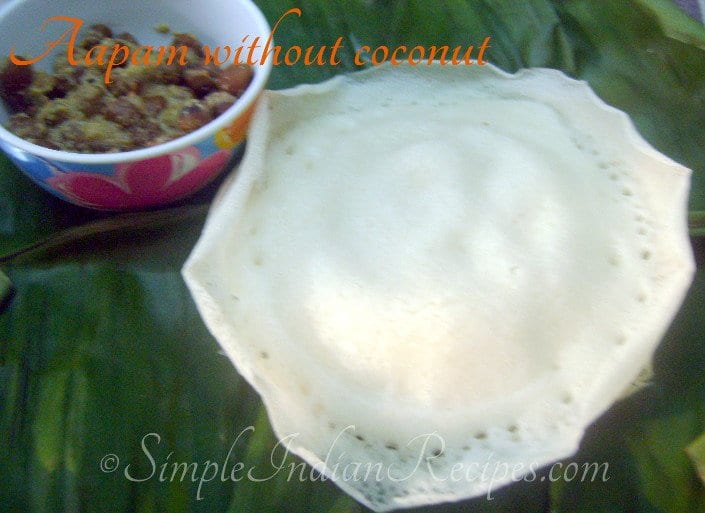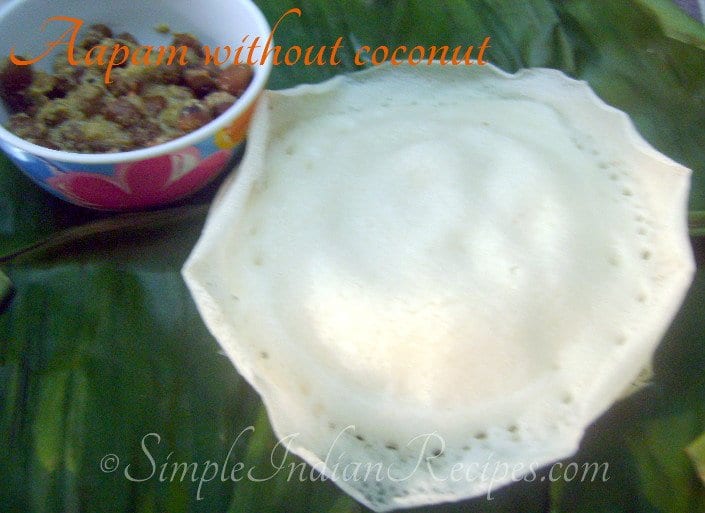 Appam is a part of Kerala cuisine and relished as a light food. To make it a lighter meal here we are using poha instead of coconut.
Full recipe is given here
34.) Ragi idiyappam
Slightly tough to pronounce but delicious to eat. This south Indian is a low fat and healthy dinner idea for body builders. Recipe is here
35.) Broccoli soup
Broccoli is a rich protein source and can be consumed regularly. This broccoli soup can be your starter for a delicious and hearty dinner.
Recipe is here
36.) Slow cooker chicken ,sweet potato with mango
For all those chicken and sweet potatoes this recipe combines it all and presents a very healthy dinner for body builders.
Recipe is here
37.) Broccoli carrot masala vada
This Tamilnadu recipe is one of the most popular dish but we have a healthier variation of the vada. You can have it if you are planning a light dinner or can be paired up with a soup.
Recipe here
38.) Low fat French onion soup
This low fat food has a mouth savoring flavor, and is quiet healthy dinner idea for body builders.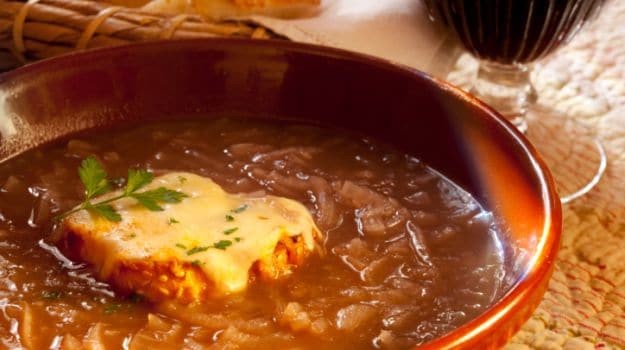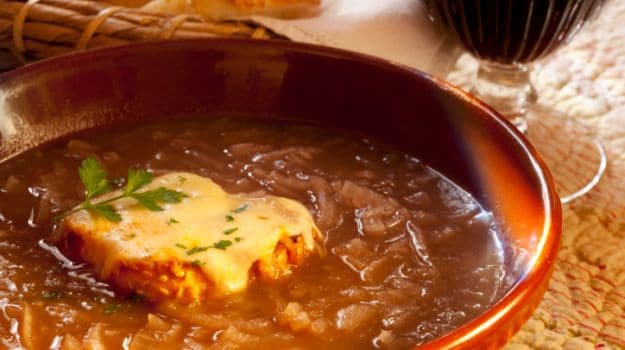 39.) Asian Sesame Chicken Salad
The goodness of chicken teamed with the crunch of sesame seeds and subtle flavors of tangy dressing. This one comes packed with nutrients and flavors
40.) Creamy Garlic Shrimp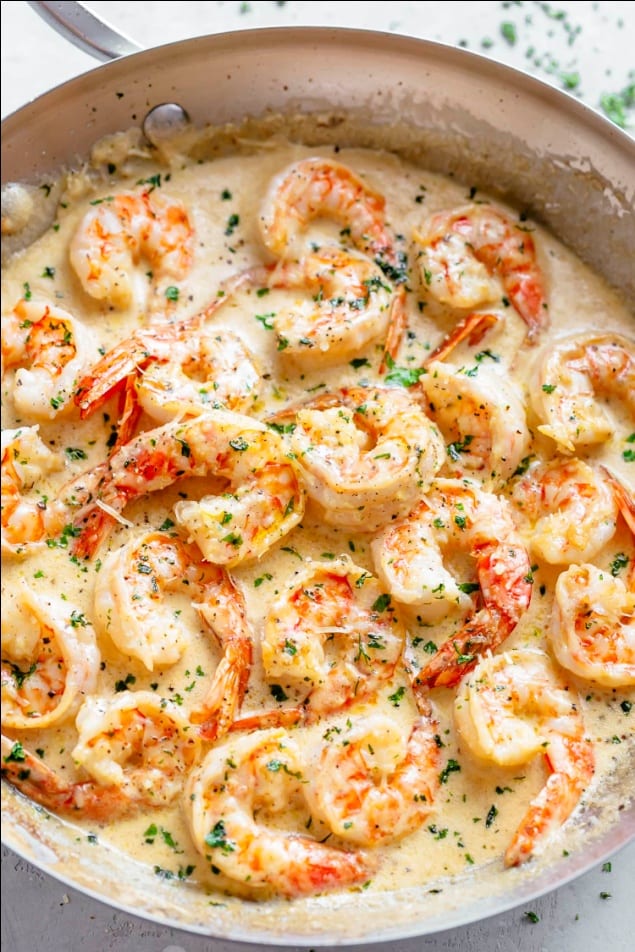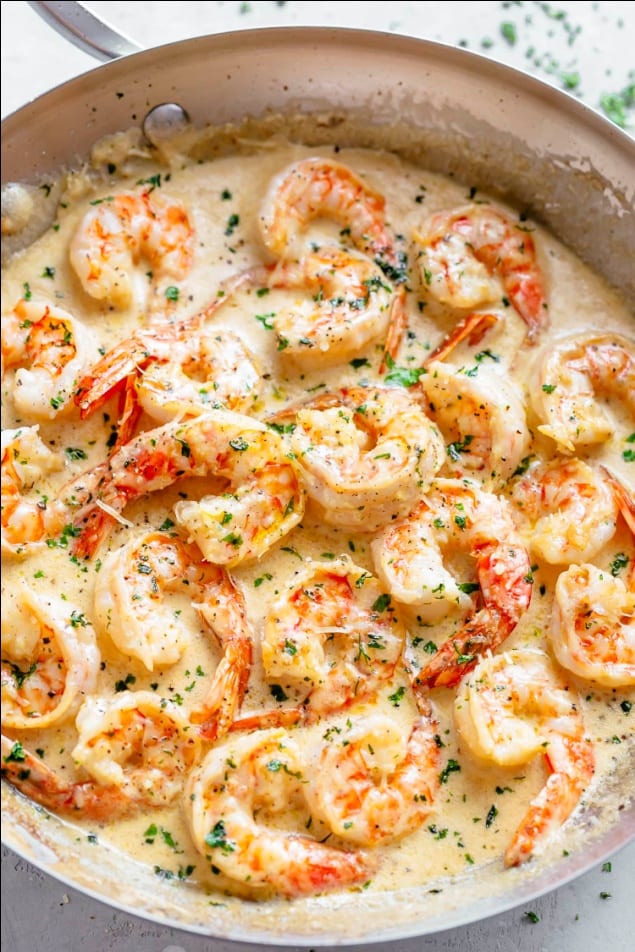 This delicious creamy dish is best for dinner idea of body builders.
41.) One pot creamy Cajun chicken pasta
This pasta gets slightly spicy but you can adjust it by the amount of pepper in it orr can cut it in half for just a little heat, or if you are complete.
Check chicken pasta here
42.) Quinoa Rissoto
Quinoa is highly rich in calcium, fiber and protein. You can give rice a skip and take quinoa instead.
43.) Thai soybean in cabbage cups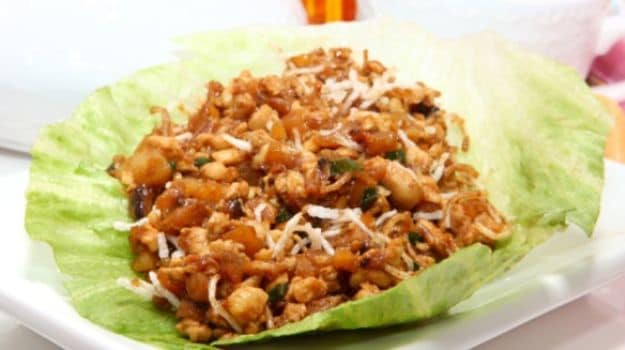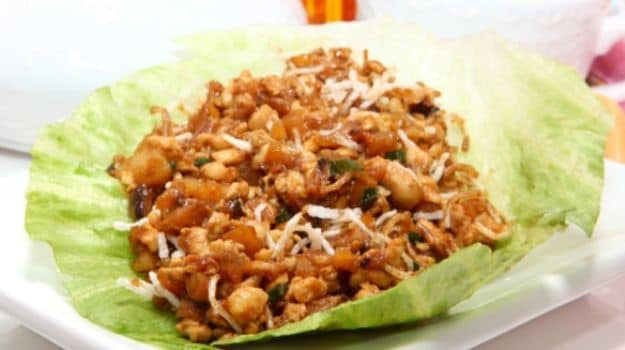 The delicious Thai soybean salad is delicious and healthy. It has crunchiness of vegetables, bean sprouts with zing of lemon. The mixture of Thai herbs and spices gives spellbinding flavors.
44.) Jowar medley
If you are tired of using Quinoa or brown rice for your healthy diet tries jowar. This simple recipe will give you a different and delicious dinner option.
It is very light and full of fibre, you can pair it with a glass of buttermilk
45.) Chicken masala without oil.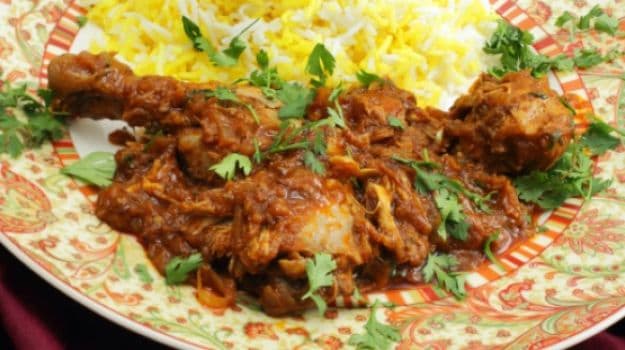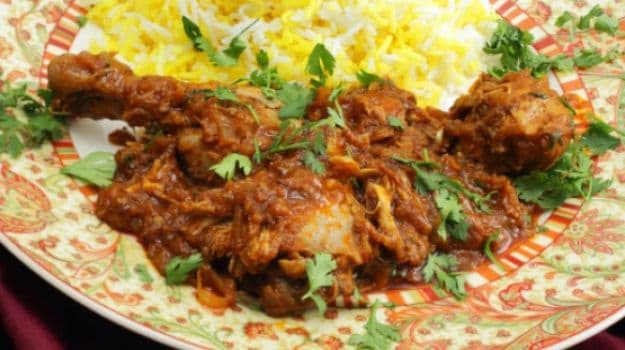 if i say chicken masala you might feel it is not a healthy option to have but here we are presenting you a recipe which does not have oil.
46.) Steak kababs with Dijon green beans
Try this tasty and creative recipe for your dinner. It has goodness of green beans, olive oil etc. Check recipe here
47.) Seared steak with citrus and avocado salad
This meal will take less time to make yet it would be filling and delicious. Tender butter leaf lettuce, avocado, pomegranate and pistachios, this recipe is quite colorful for eyes and amazing for taste buds.
Check recipe here
48.) Buttermilk tenders
Boneless chicken breast is marinated with buttermilk which tenderizes the meat. This tasty and healthy dinner is perfect for a body builder.
49.) Lemon chicken with veggies
Tangy lemon taste with goodness of veggies, this is surely going to be
Your favorite food. This delicious food is surely going to be one of the best dinners for body builders.
50.) Spanish Mussels with chorizo and saffron broth
A very elaborated and delicious dinner recipe for body builders. The saffron broth with some food elevates the plan dish to taste bud tantalizing dinner recipe.
Check recipe here
51.) Lemon spaghetti with spinach
This spaghetti recipe is perfect after a busy night. It is easy to make, one pot recipe, super delicious and 100 percent vegan.
Recipe here