Diabetes is one serious health condition that has been affecting millions of people around the globe. Just like a common man, this condition is also known to having affecting the health of celebrities. Even Indian personalities and celebrities suffer from this condition. There are a number of Bollywood and Indian TV stars suffering from diabetes.
Want to know the secret to live a happy and healthy life? Watch our new Youtube video
Recommended Post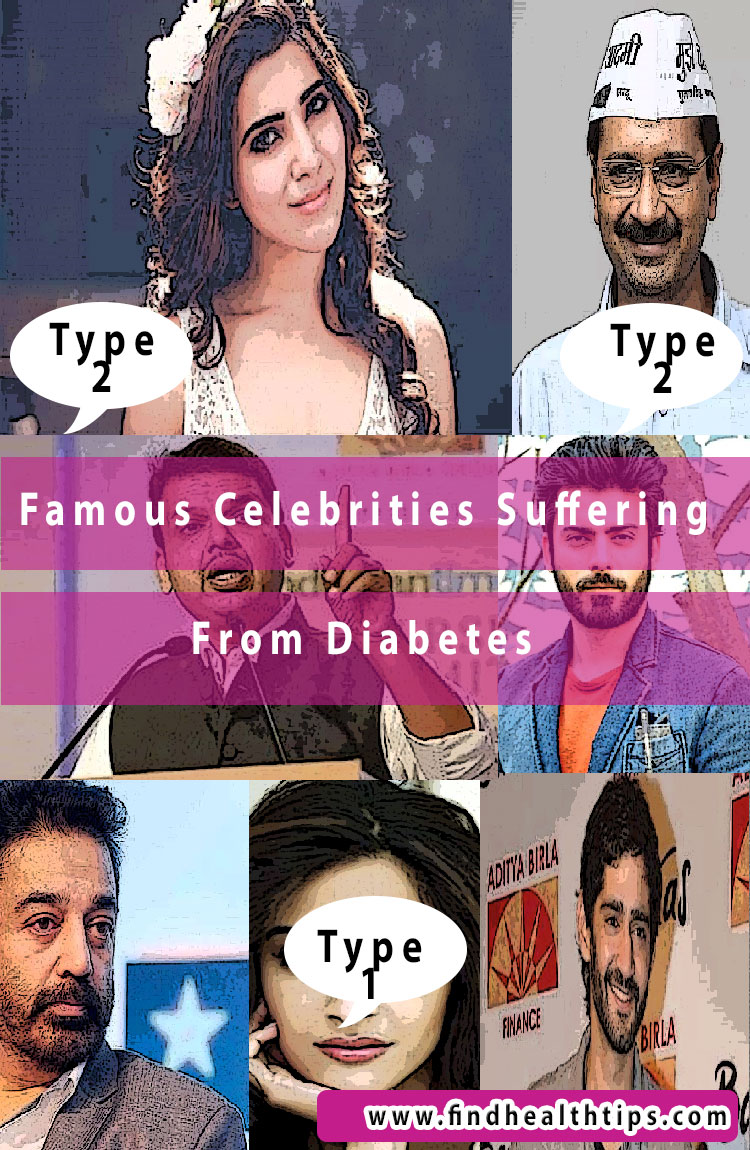 In recent message given by PM Narendra Modi on International Yoga day marked how the country has been identified as Diabetes capital globally. Today, because of our lifestyle more number of people from all age groups are falling prone to this condition. Once affected, it becomes very difficult to regulate and control this illness.
On regular basis it is required to alter your diet plan and exercise regularly. In this article we shall cover small list of celebrities with diabetes along with their dietary plan. This will prove helpful in eliminating further complications in later stages. Many people follow strict diet plan and exercise sessions to regulate this condition just like celebs. It is obvious that a modified diet plan and lifestyle can prove helpful in regulating this condition to a much greater extent.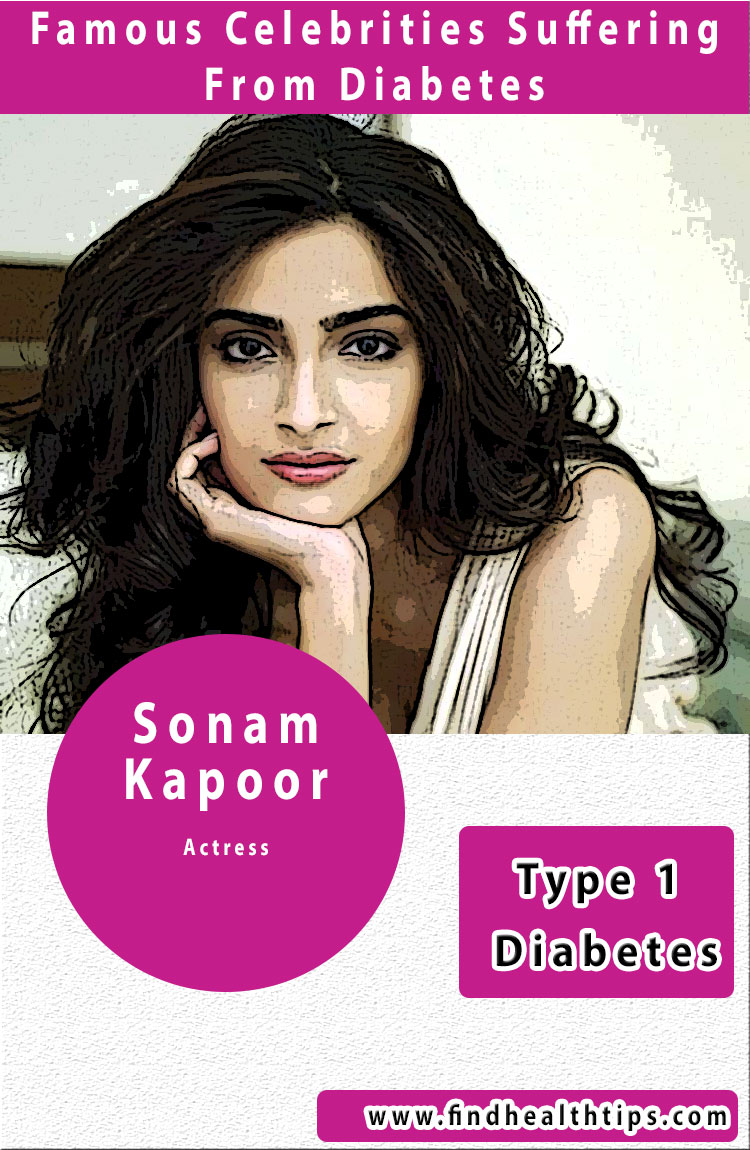 1          Sonam Kapoor
Sonam Kapoor is a well known Indian celebrity who was identified for diabetes condition during early teens. She was also suffering from Obese condition during her childhood. You can also read more about Sonam Kapoor diabetes diet online on various blogs posted by her fans.
Current Sonam is also recommended for anti diabetic medications by her health experts. This means that she has been suggested for Insulin vaccination regularly.
Diet plan
·      To avoid diabetic complications Sonam has been advised for taking meals in smaller quantities regularly. Apart from this she also has to follow up with regular exercise sessions.
·      Sonam has also tweeted that her normal day begins by regular meditation and Yoga sessions. She is trained for performing power Yoga, weight training and pilates.
·      Besides she is also regularly practicing dancing session (Indian classical style of Kathak). This proves helpful in maintaining perfect body shape. She also enjoys a lot of outdoor and indoor sports activities including Squash.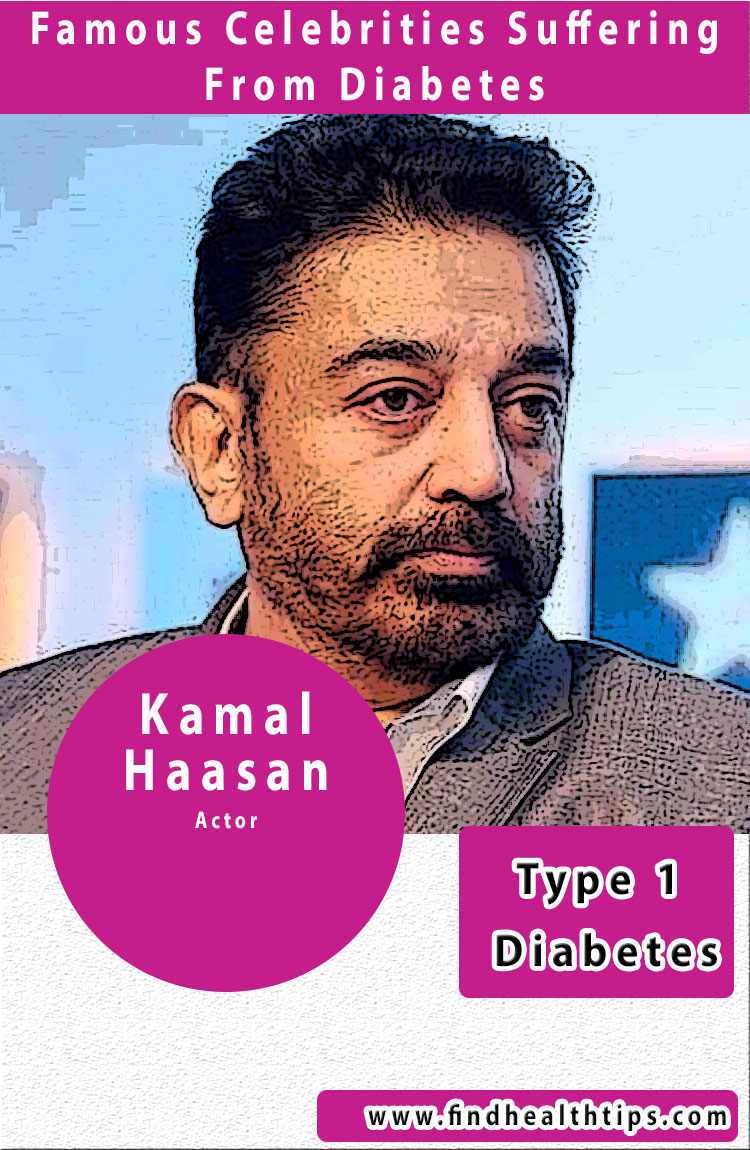 2          Kamal Haasan
Kamal Haasan is one amongst the Tamil actors with diabetes. As per the records, Kamal Hasaan is suffering from serious Type-1 diabetes condition. Even when suffering from this condition, the actor does not let diabetes over rule his normal life routine. He has been working out a lot to spread awareness against this condition.
Diet plan
·      The actor ensures that he eats a very healthy and regular diet. He also tries to include a lot of exercise sessions on daily basis to his routine. He is regular with his gym workout sessions.
·      When preparing his daily diet plan, Kamal Haasan is very cautions including foods that won't affect his condition. Apart from this he is also very much conscious about his lifestyle and does not include smoking or drinking as a part of his life style.
·      Apart from this the actor also ensures that not much of dairy products are consumed by him on regular basis. Just like any other Bollywood celebrities with diabetes Kamal Haasan also ensures that more of black tea is consumed by him on daily basis.
·      He also practices Yoga sessions on regular basis such that his body is always maintained in perfect shape. Apart from this Kamal Haasan is not used to taking any type of protein supplements for maintaining masculine physique.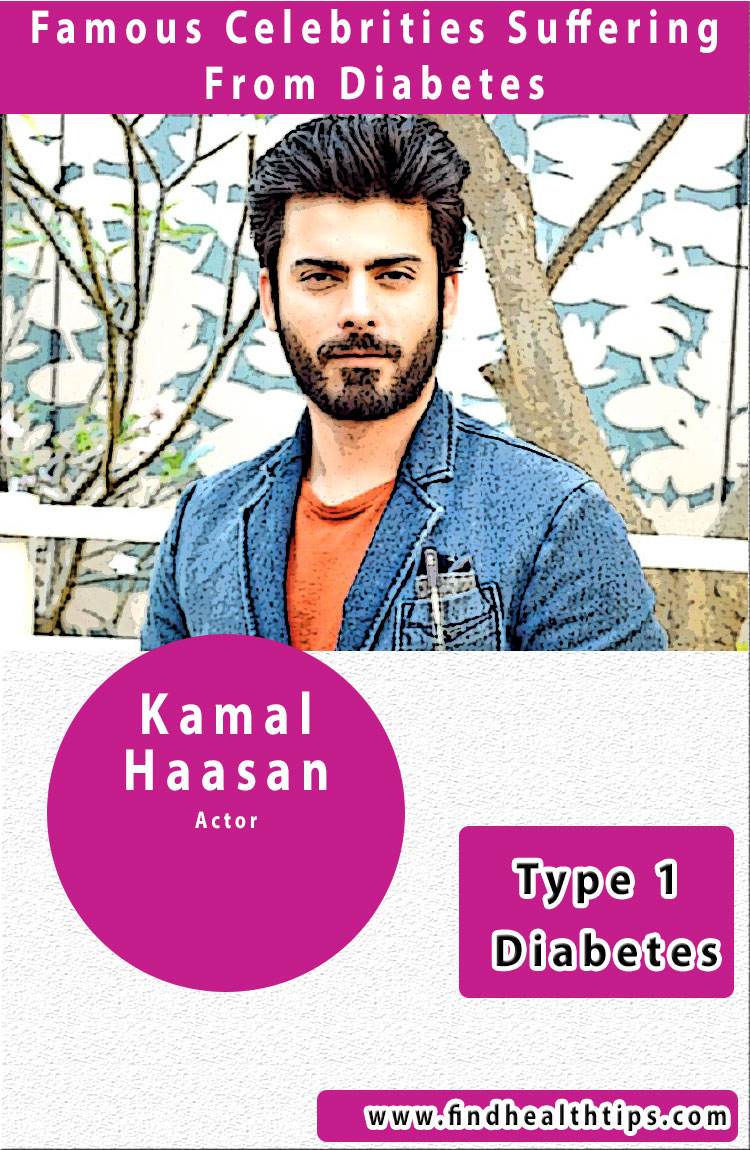 3          Fawad Khan
Fawad Khan is not one amongst Pakistani based celebrity who is also common with Bollywood. He is considered as one of the male actors who has a big fan base in India. He was also diagnosed for Diabetes Type 1 condition at the age of 17. The actor was believed to be suffering from this condition on account of smoking.
Diet plan
·      The actor is not focusing on developing his six packs abs like other famous Bollywood personalities but has maintained his volumetric physique. On regular basis he ensures that his day starts with a fresh glass of lemon juice in warm water.
·      He also includes a lot of cereals and eggs in his daily breakfast chart. Apart from this the actor is also very much concerned about following up with regular and strict vegetarian diet.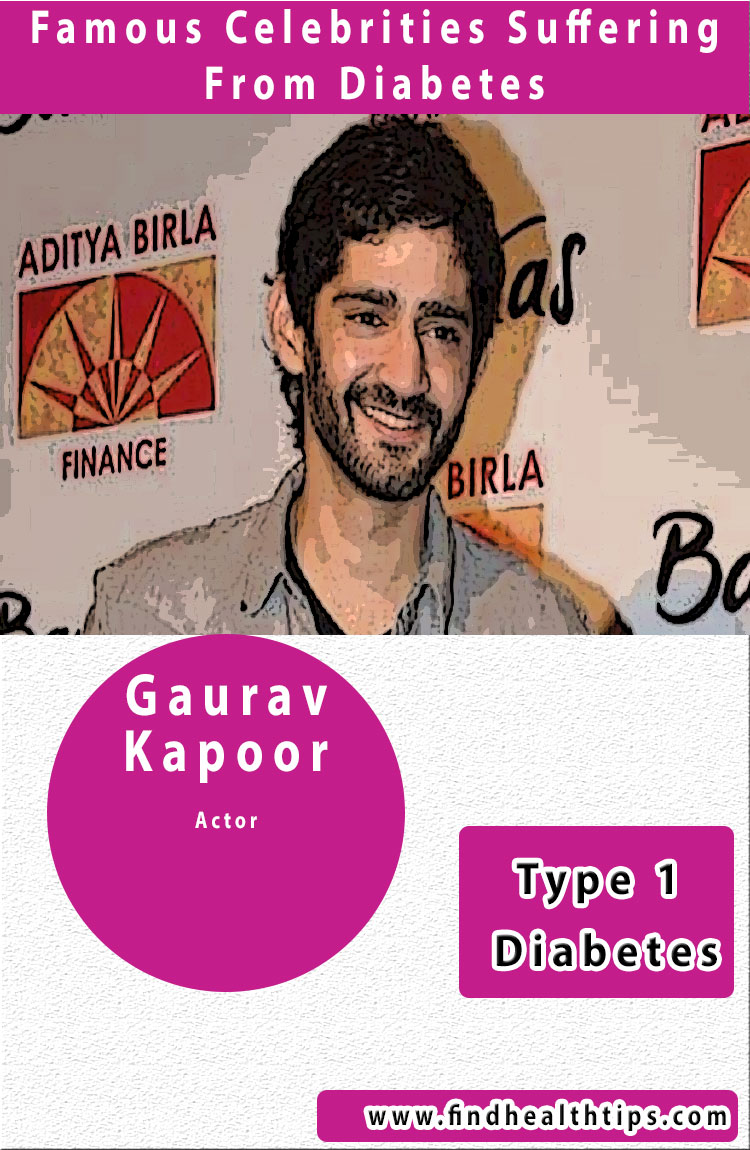 3          Gaurav Kapoor
He is one of the most popular Television celebrities who has gained a lot of popularity after the IPL extra innings session. At the age of 22 he was identified for suffering from Type 1 diabetes condition. He had developed this condition on account of his irregular lifestyle and travelling habits. The actor also tries to overcome stress related conditions to help regulate diabetes.
Diet plan
·      Along with stress management the actor also follows a very strict diet plan. He has cut down on alcohol completely from his daily routine. He also ensures that he takes regular meals in several quantities.
·      Apart from this the actor also practices a lot of Yoga and meditation sessions. He is also involved with other physical sessions including jogging, and light gym session.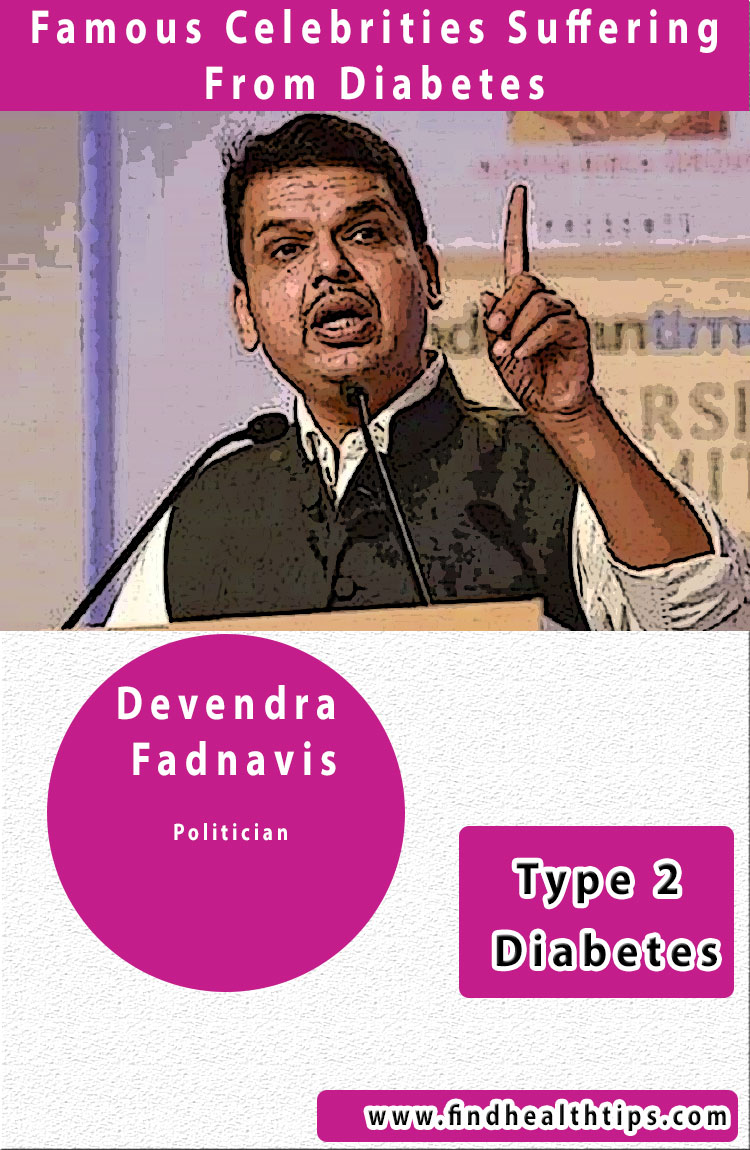 4          Devendra Fadnavis
This name has been common ever since release of Maharashtra state budget. Devendra Fadnavis is also the Chief Minister of Maharashtra state and is believed to be suffering from Type 2 Diabetes condition. He was also diagnosed for this condition in 2015 September. He was also considered as being over weight by around 122 Kgs and Obese.
Diet Plan
·      On regular intervals of time Fadnavis ensures that he takes a small meal diet. He also ensures to maintain a diet chart that is well balanced with carbohydrates, fats and proteins.
·      Following a very strict exercise and diet session, Fadnavis has also lost over 18 kgs of his body weight just within 3 months. He has also included a 10,000 step walks in his daily exercise schedule.  He also practices a lot of Yoga and mild exercises.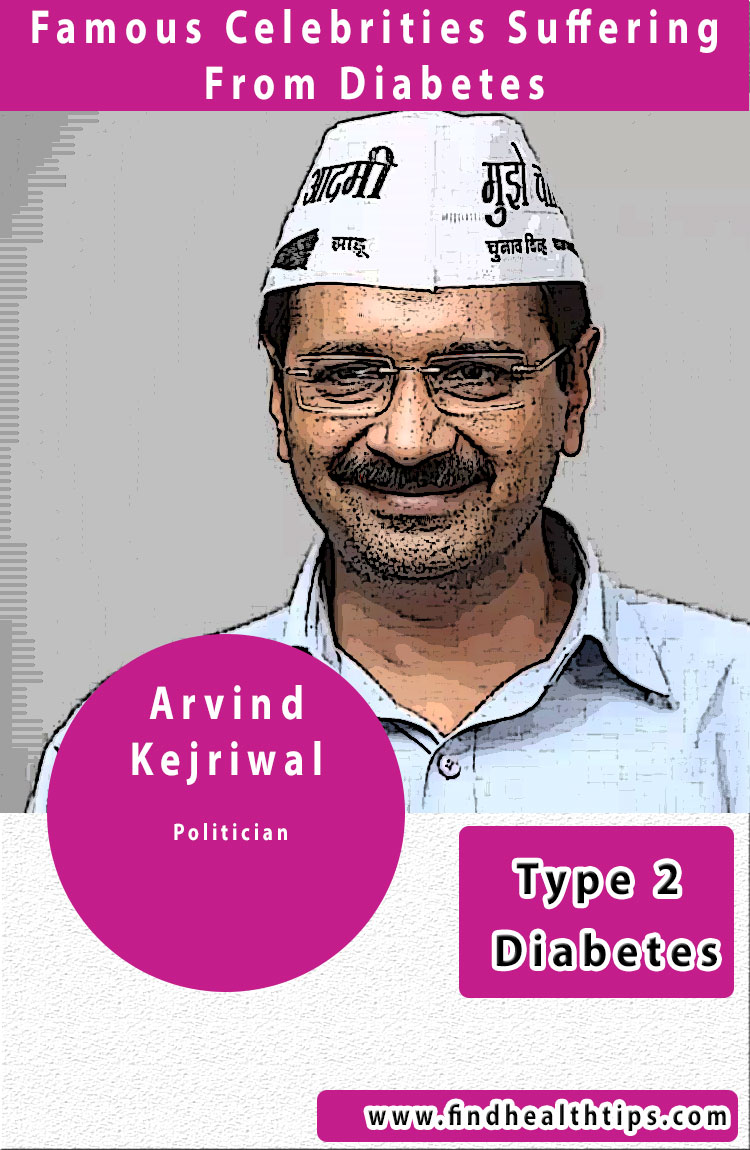 5          Arvind Kejriwal
Arvind Kerjriwal (Chief Minister Delhi) has been diagnosed for Diabetes. He is one of the Indian Politicians with diabetes. Recently Arvind Kejriwal was taking treatment of naturotherapy at the Jindal Hospital on account of increased sugar level in his blood. He follows a regular healthy diet plan and exercise sessions daily. As per updates, Former PM Manmohan Singh and FM Arun Jaitley are also being diagnosed for Diabetic condition.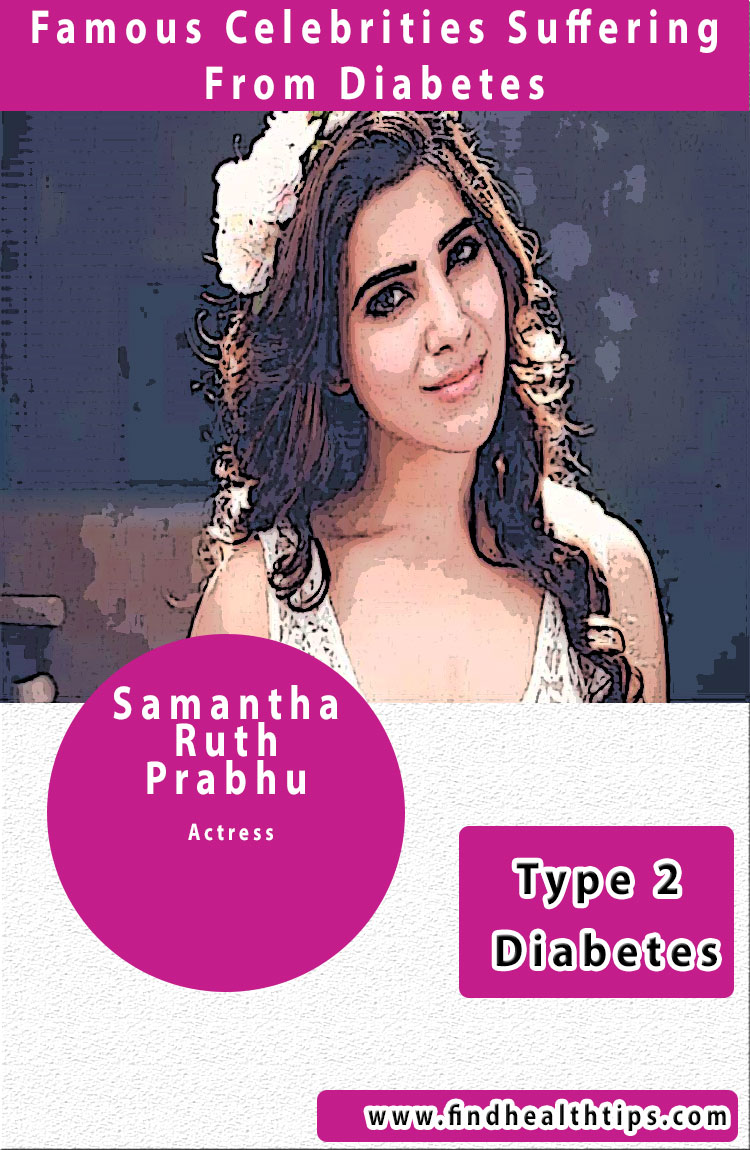 6          Samantha Ruth Prabhu
When speaking of telugu celebrities with diabetes Samantha is one name that immediately comes to our mind. The actress has also admitted that she was suffering from diabetics condition some time back. This was also one of the reasons she played the lead actress role matching her condition in the movie S/O Satyamurthy. Presently she admits that she has already been diagnosed for this condition.
Diabetes is a condition that can affect your normal body MBR. The condition can be regulated easily by following strict diet plan and exercise sessions.