Cancer is one of such diseases that not only leave people physically weak but also make them psychologically unwell. As cancer is one of those diseases that spread over time and in most of the cases it is not curable. However, the time has changed and so is the medical science. Today, many people are surviving cancer and winning over this horrendous disease. There are many celebrities with cancer still alive and doing well in their respective fields. Here is the list of famous celebs suffering and died of cancer.
Sonali Bendre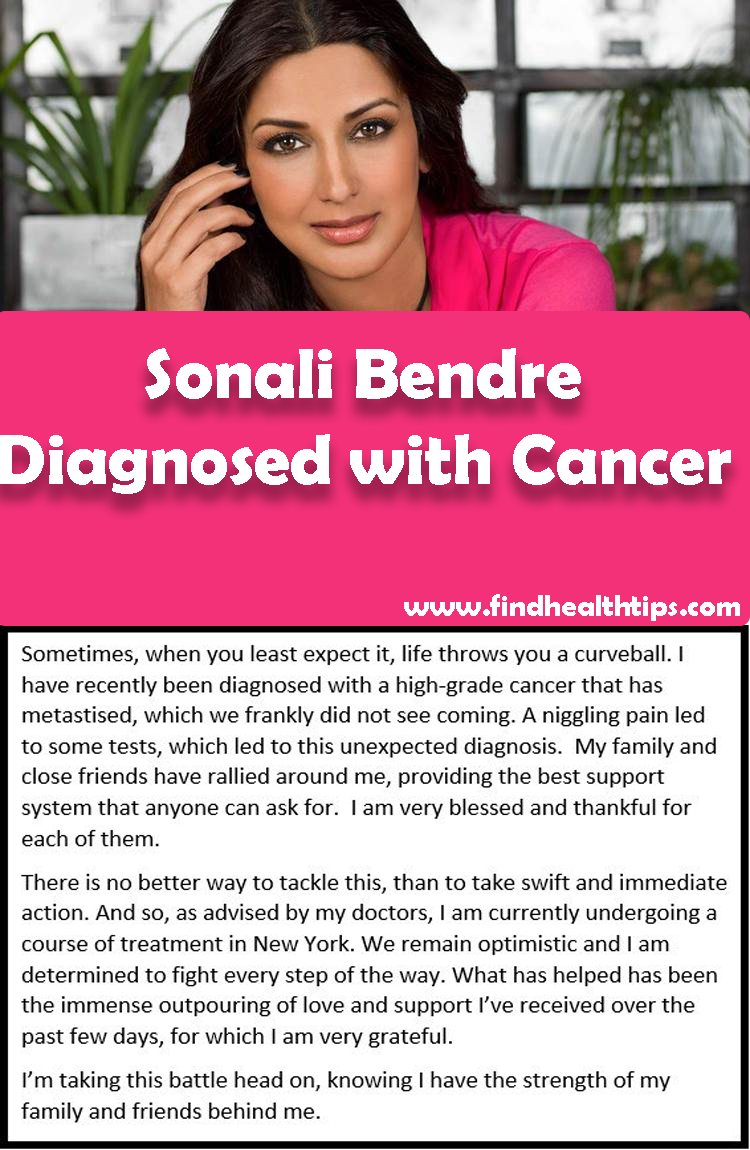 Today one more name has been added to the list of celebrities diagnosed with cancer. A Veteran actress Sonali Bendre suffered from high-grade cancer. Today she has published a note for her fans and friends, then this thing comes publicly.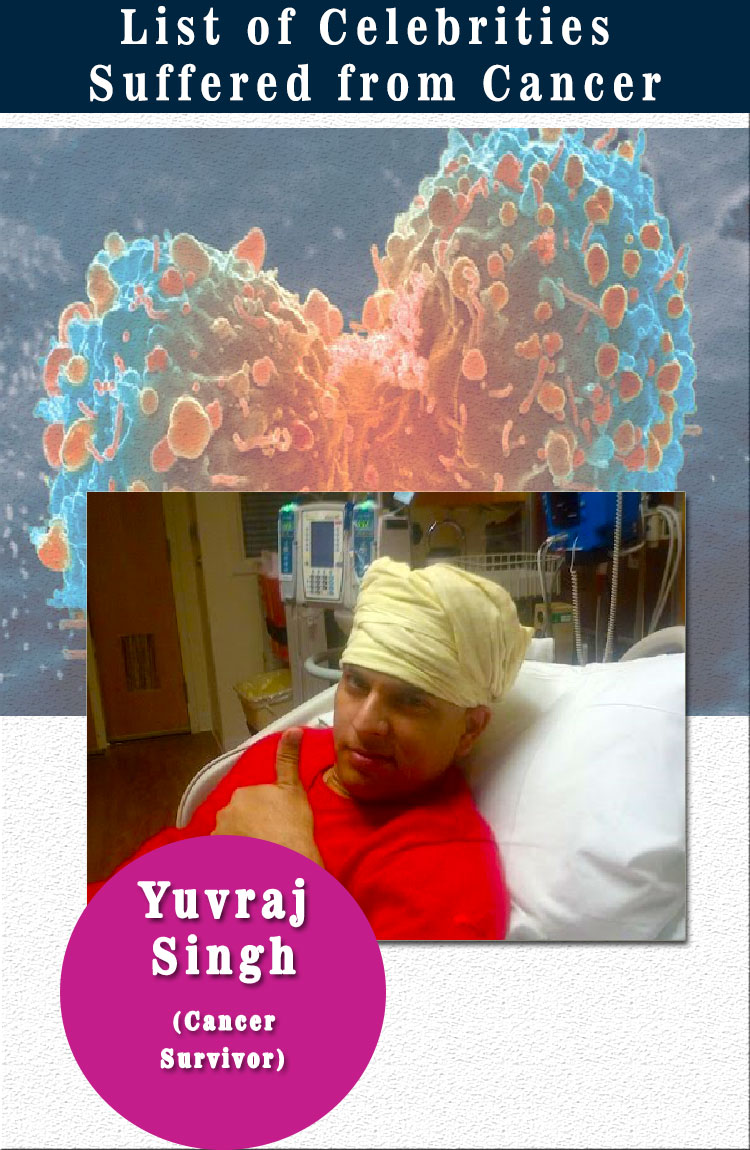 Yuvraj Singh
Yuvraj Singh is one of the leading names in celebrities who have survived cancer. In the year 2011, while playing World Cup he fall sick. As soon as the tournament was over, he was diagnosed with Lung Cancer at stage 1. The player was awarded as Man of the Tournament while he was battling with cancer. He went to United States for his treatment and came back totally cured after a year. He is a winner who won the battle.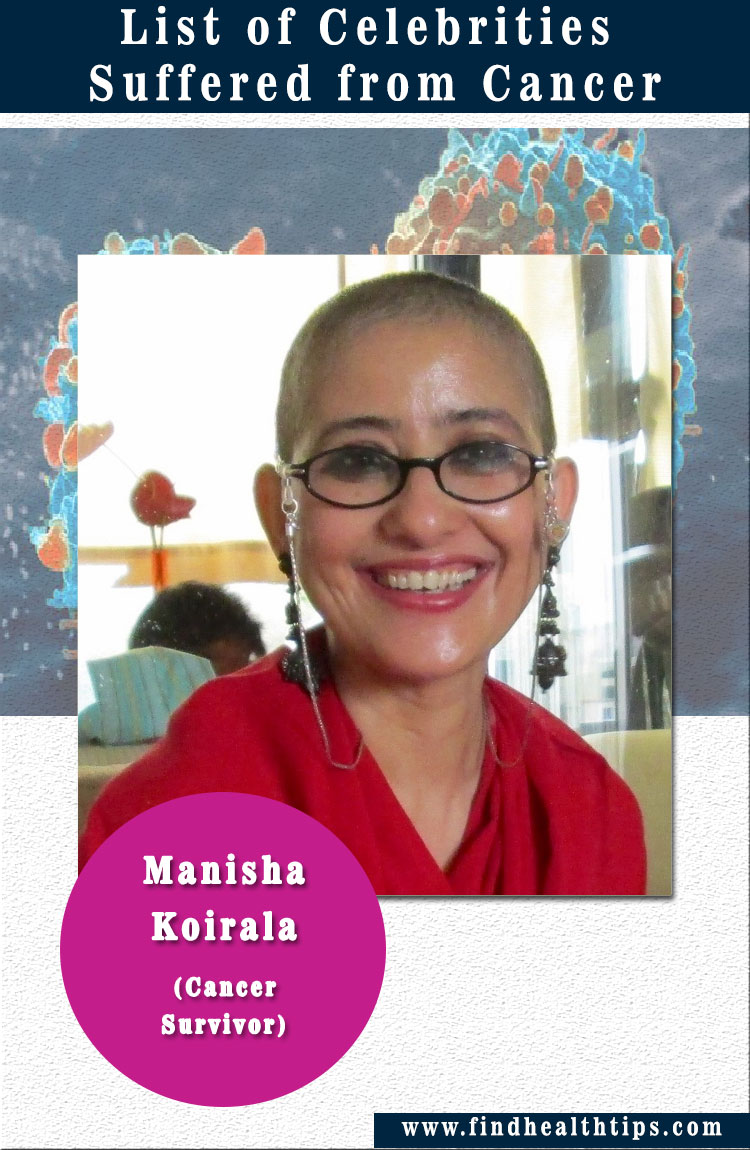 Monisha Koirala
Monisha Koirala is an actress from Hindi Film Industry. She was diagnosed with cancer when she was 42 years old. She was a leading actress in Bollywood when she was suffering from ovarian cancer. In the year 2012, she came to know about her disease. Leaving the entire Bollywood world she left cinema at that very moment. After several surgeries and chemo therapies, she was declared cancer-free in the year 2015.
During her treatment she went through psychological break downs. Since she survived the disease, she started supporting various NGOs and organisations that help cancer patients. If we talk about celebrities with cancer 2018 still has Monisha's name on the top as a successful cancer survivor.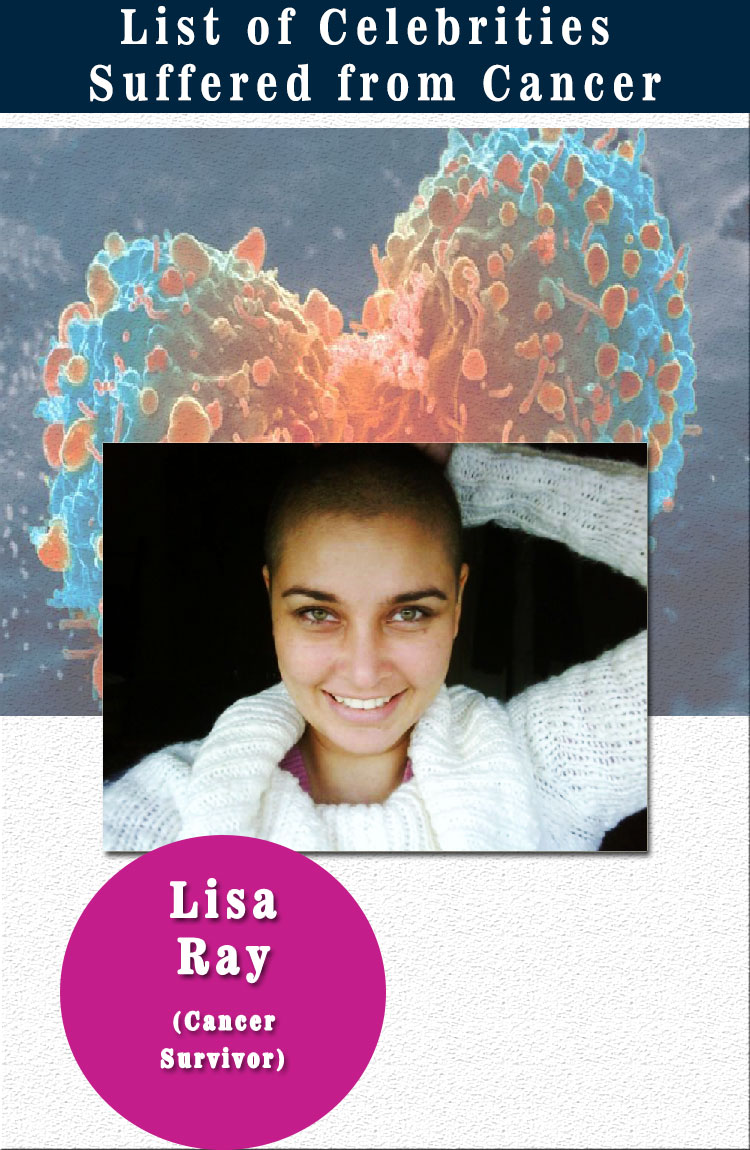 Lisa Ray
Lisa Ray is another beautiful Indian actress from today's Hindi Cinema. Ray was diagnosed with a rate type of cancer in the year 2009. She had Multiple Myeloma. In this sort, cancer hits the white blood cells in the bone marrow. This type of rare cancers are treatable, but, unfortunately, not curable.
Lisa underwent stem cell transplant treatment in 2009. She was declared cancer-free in the year 2010. She took her social media handles to announce that she is cancer-free now, but, it is not fully cured as this disease is treatable but not curable.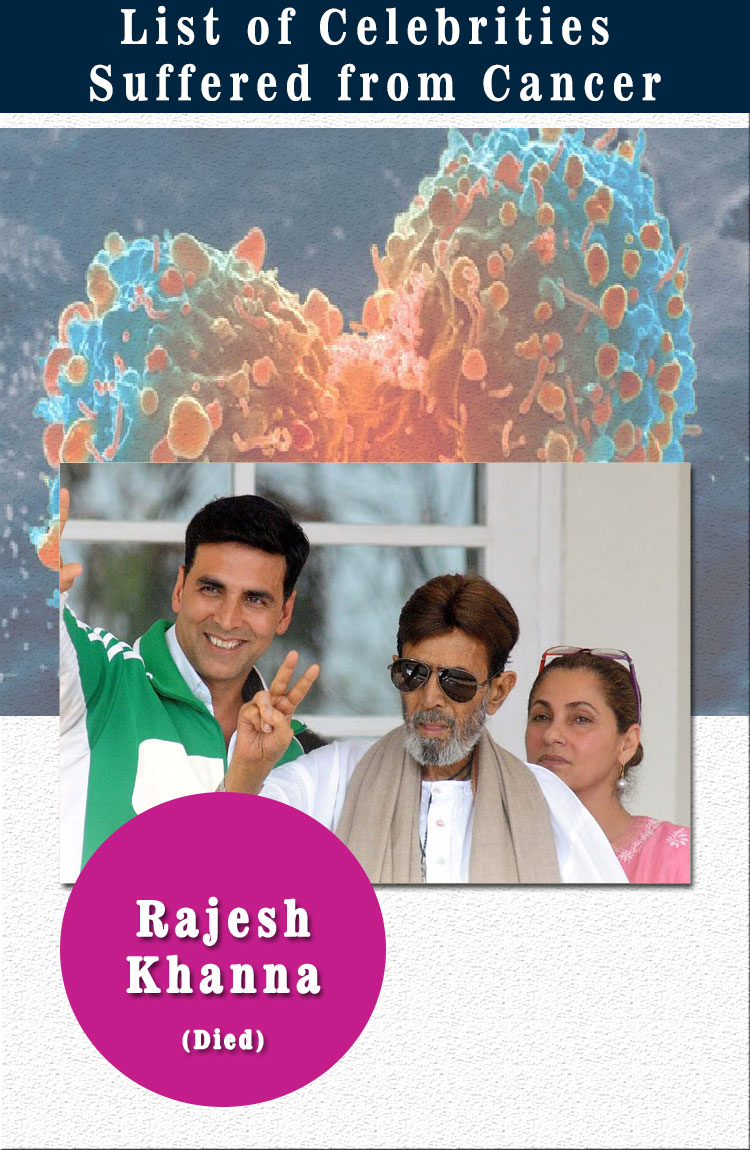 Rajesh Khanna
Rajesh Khanna was a legendary Indian actor from 60s era. He had been in top position of Indian films since a long time. Rajesh Khanna was named as 'First Superstar of Indian Cinema' during his era. He also joined politics later and served his party successfully for few years.
He was diagnosed with cancer in the year 2011. After fighting hard for one year, he passed away in the year 2012. He was 69 years old when he died of cancer. He was under chemo therapy for the last one year.
Recommended Post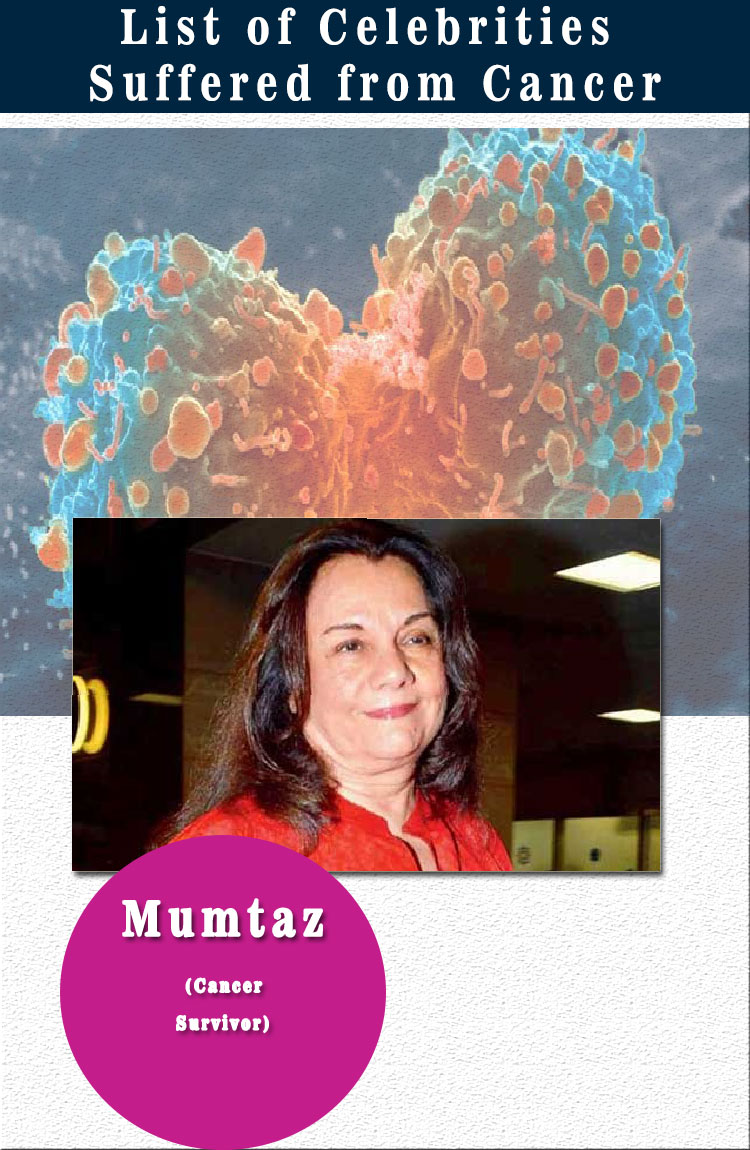 Mumtaz
Talking about Mumtaz actress cancer had hit her as well. A very charming and timeless beautiful Mumtaz was an Indian actress from 60s era. She had seen in many blockbuster movies of that time as a leading lady opposite to Late Mr. Rajesh Khanna, Dilip Kumar, Shammi Kapoor and many more.
She was 54 years when she was diagnosed with breast cancer. She underwent surgeries and treatment for a long time. Today, at the age of 65, she is still doing fine and having a cancer-free life. Mumtaz was battling cancer for a long time and successfully won the fight.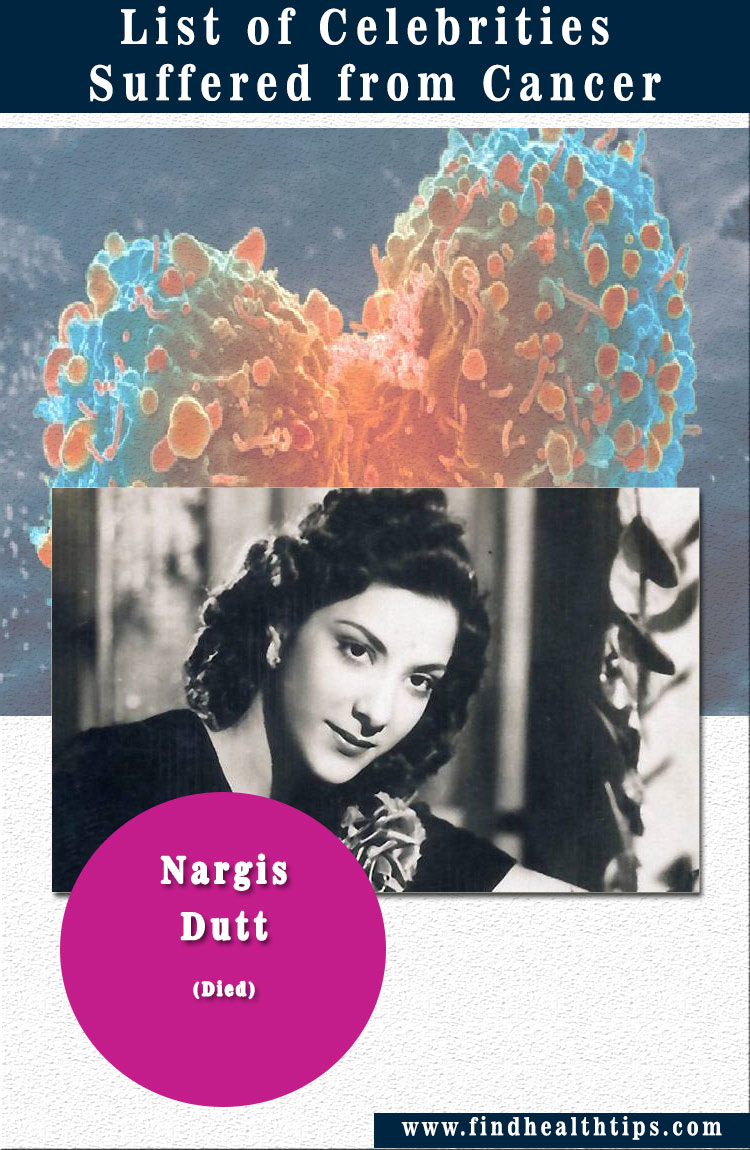 Nargis Dutt
Nargis Dutt was an Indian actress from 40s and 50s era. She was not only a successful leading lady of the Hindi Cinema Industry but also was the spouse of legendary actor Sunil Dutt. She lost her battle with cancer a week before her son Sanjay Dutt's debut film Rocky.
Nargis was diagnosed with pancreatic cancer sometimes in 1980. She went to New York for her treatment. After returning back to India, she was admitted to hospital again as she was deteriorating. She went to coma and a day later she passed away.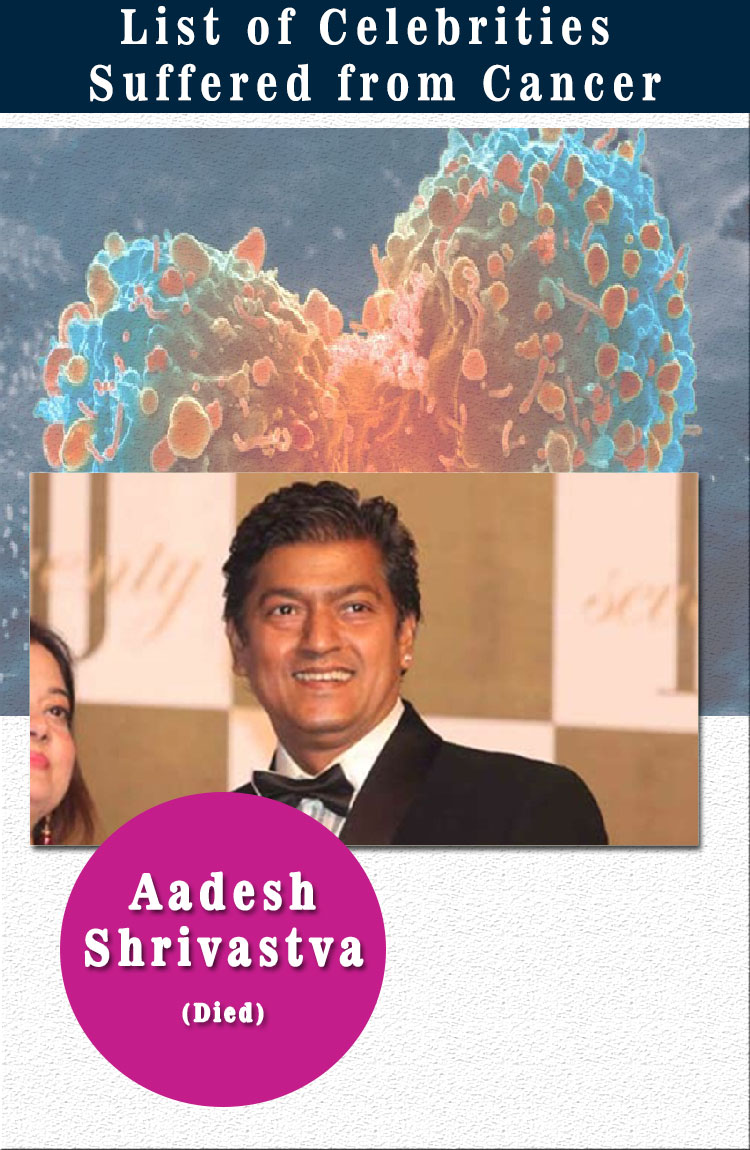 Aadesh Shrivastava
Another name in the list of Indian celebrities who died of cancer is Aadesh Shrivastava. He was a music composer and singer of today's Bollywood generation. He passed away due to cancer at very early age. He was only 51 when he could not win over the disease after fighting for hardly 40 days.
After diagnosed with cancer, Aadesh underwent treatment. Unfortunately he could not get cured. Things got worse and after relentless battle, he lost the game. You must read a list of celebrities died young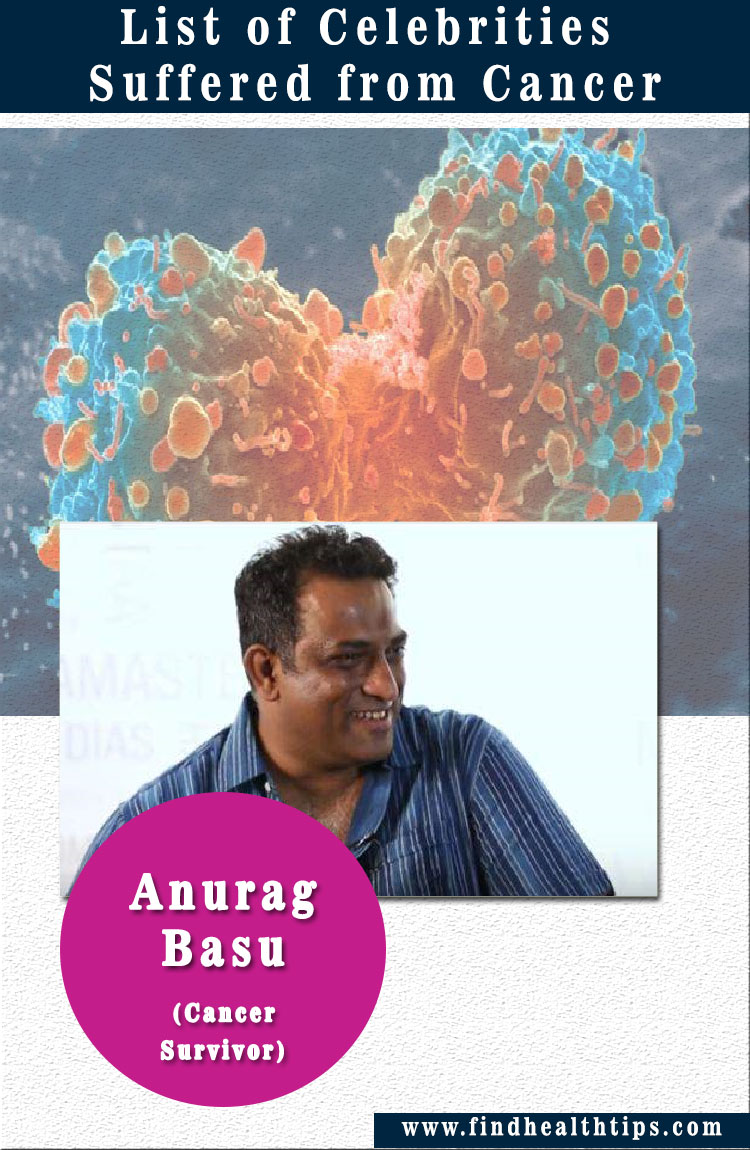 Anurag Basu
Anurag Basu, an ace director of current era, could not escape from the attack of this disease as well. He was diagnosed with cancer in the year 2004. Not many from the industry or fans know about this fact. He was told by the doctors that he might live for mere 3 months with this sort of blood cancer.
However, the man fought for three long years to win over the disease successfully. It is been 14 years now, he is fit and cancer-free completely.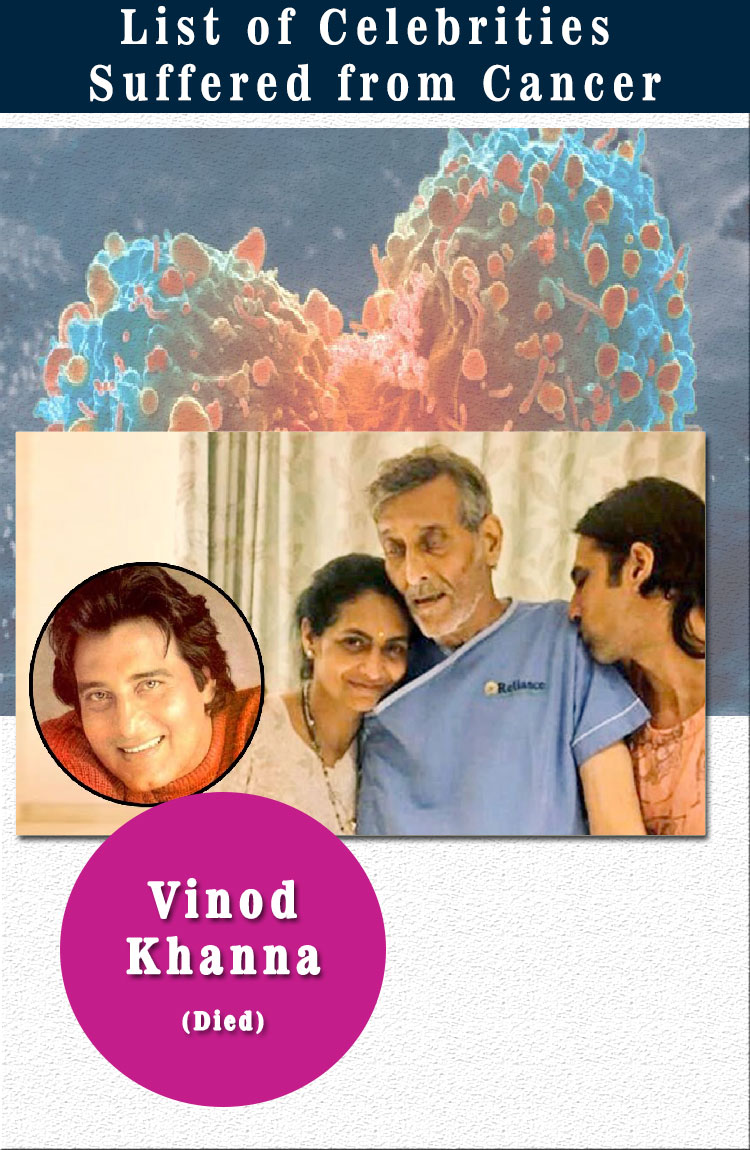 Vinod Khanna
Vinod Khanna is one of the most desirable men in India Cinema during 70s & 80s era. The man left us at the age of 70 years. He was diagnosed with advanced bladder cancer. The man was not keeping well for a long time. He was admitted to the hospital before few days of his death. Do read, list of celebrities those who died recently.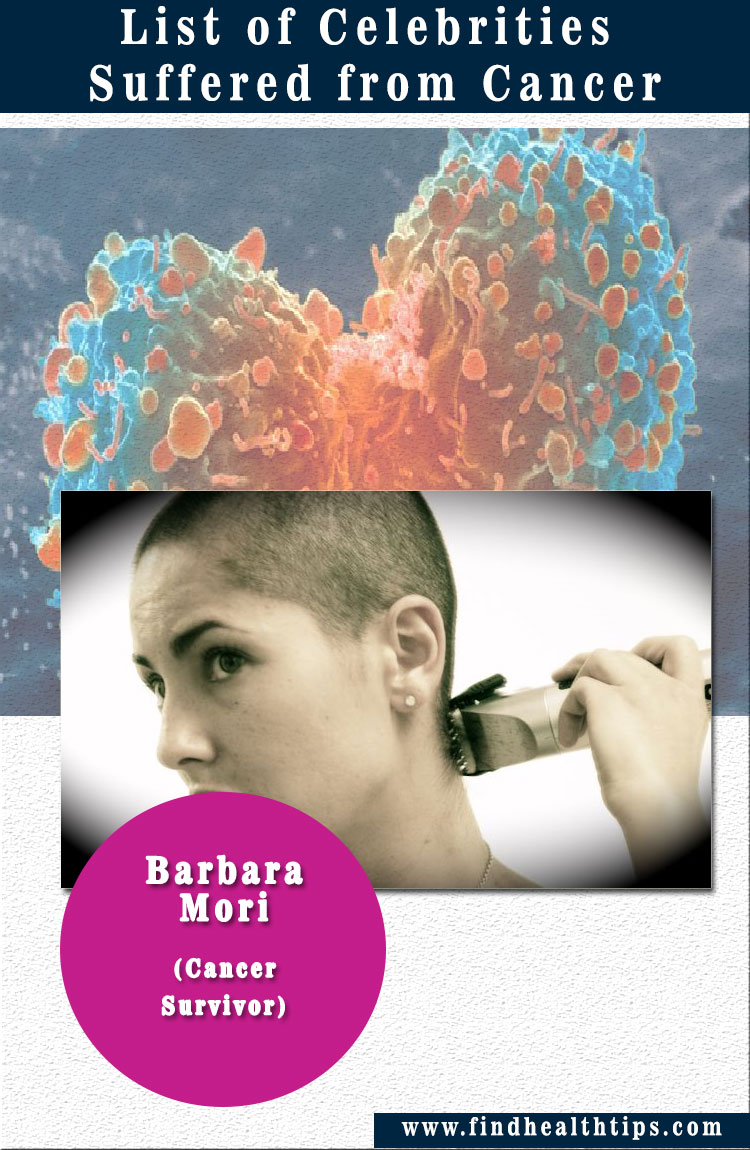 Barbara Mori
Barbara Mori is one of the Bollywood actresses suffering from diseases like cancer. She was seen in the film Kites with Hrithik Roshan in the year 2010. The young girl was diagnosed with cancer in the same year. Fortunately, it was very early stage of cancer and curable. She underwent treatment for a brief period of time and came out of the disease in the same year 2010. The actress is now working and doing fine after 8 years of hitting by the disease.

Piya C is internet savvy health and lifestyle blogger. She covers beauty, relationship, diet and many more topics.#blogger #author

Want to connect with me? Follow me. I reply my every DM & tweet.