Women who have short hair are often confused about which hairstyle they should adopt as the length is just too short for any fancy hairstyle. In this confusion, the best option they prefer is to leave their hair open every day which may seem good at the initial stage but will soon bore you whenever you'll look at your own hair.
This is a major concern especially when you are attending any special occasion like parties, birthdays, anniversaries, formal meetings, marriages, etc. To make things easier for our readers, we always come up with a list to help them out in the best way.
Recently, we have published a post onList of Indian Wedding Hairstyles for Women
Today, we are revealing the list of the best hairstyles for short hair: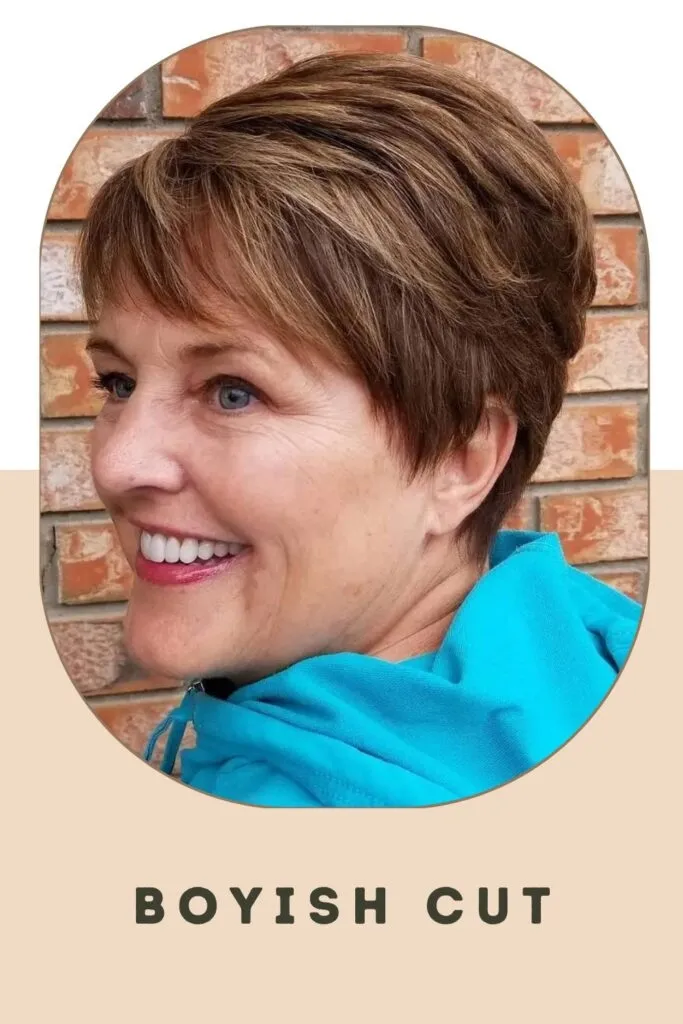 A cowlick version that allows you to favor one section of your hair over another adds versatility to a bowl cut. This look is wild and sleek, and it's easy to style on the go. We love a good throwback, especially if it still speaks to contemporary events. Is there anything more '80s than this wavy hairstyle?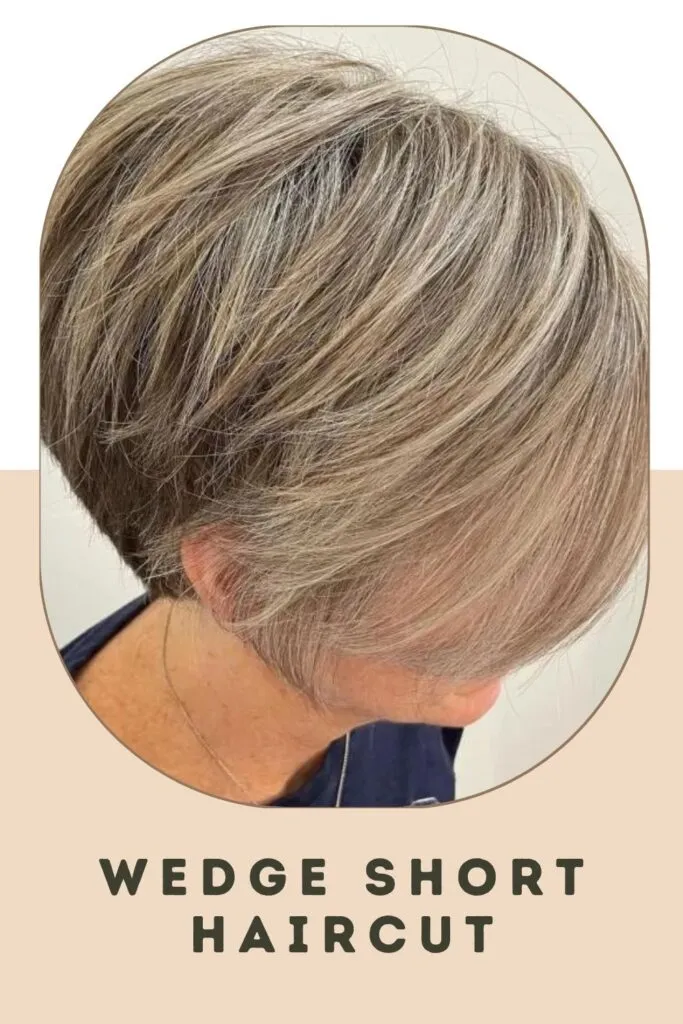 Consider a razored, layered, Wedge Short Haircut bob. This short hair-up idea is the most appealing aspect of this style is its versatility. You can wear it slick or sloppy, and it will still appear that you made an effort. It's a very basic style for the proper hair type. Because it draws your eyes to focus on your lovely facial features, this style works best if you have a longer or narrower face.
Universal Pixie with Highlights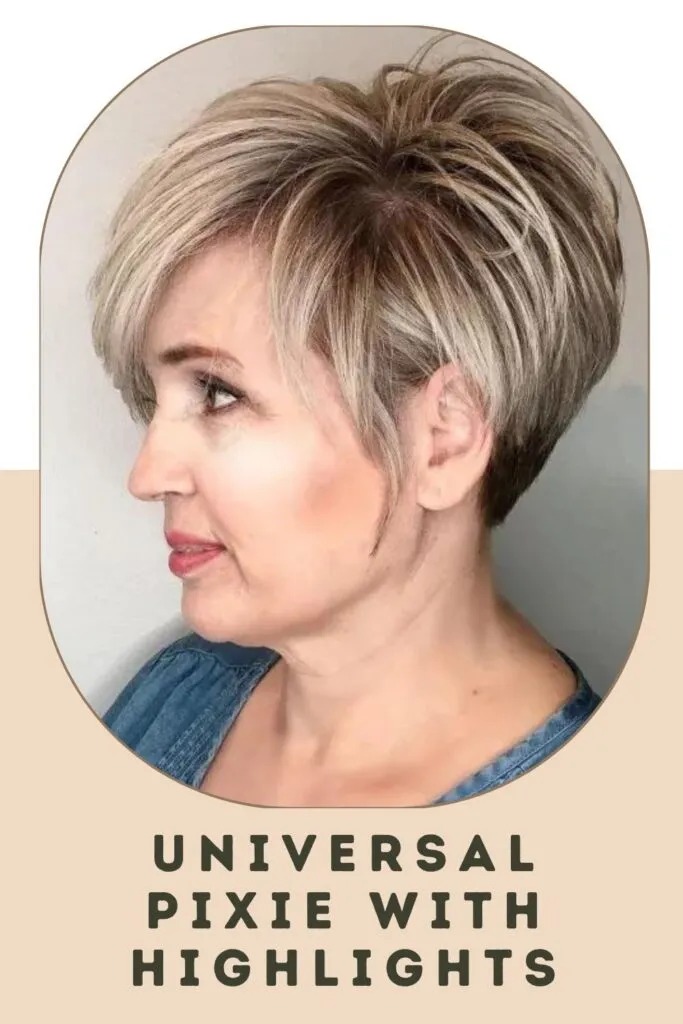 This lovely layered pixie best suits anyone who can keep it up. Layered pixie cuts should be done every 3-4 weeks for a faultless finish. Then, with the appropriate highlights, you can jazz up your pixie. If you like contemporary and fashionable haircuts, give these a try.
Two-Tone Stacked Pixie Bob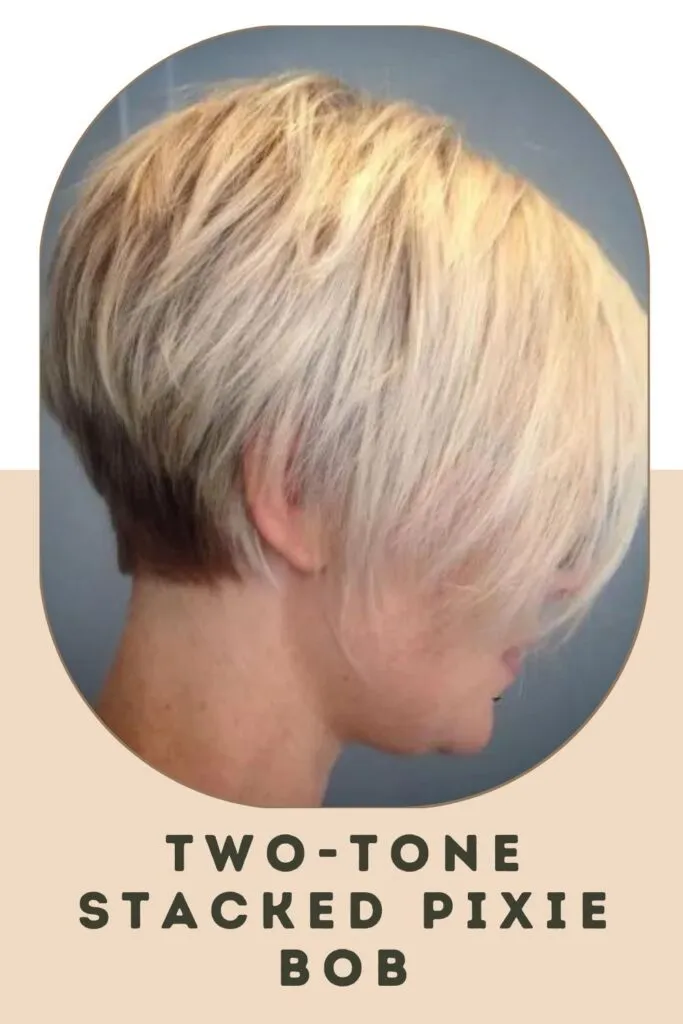 A stacked haircut does not have to be boring if you add a fresh color, highlights, layers, waves, or curls to it. This short hairstyle for women is a stacked haircut intended to add shape, volume, and texture to your hair. The more volume appears in your hair, the shorter it is cut. Layered haircuts look great on both thick and thin hair! Show off the choppy cut by wearing it straight or in loose waves.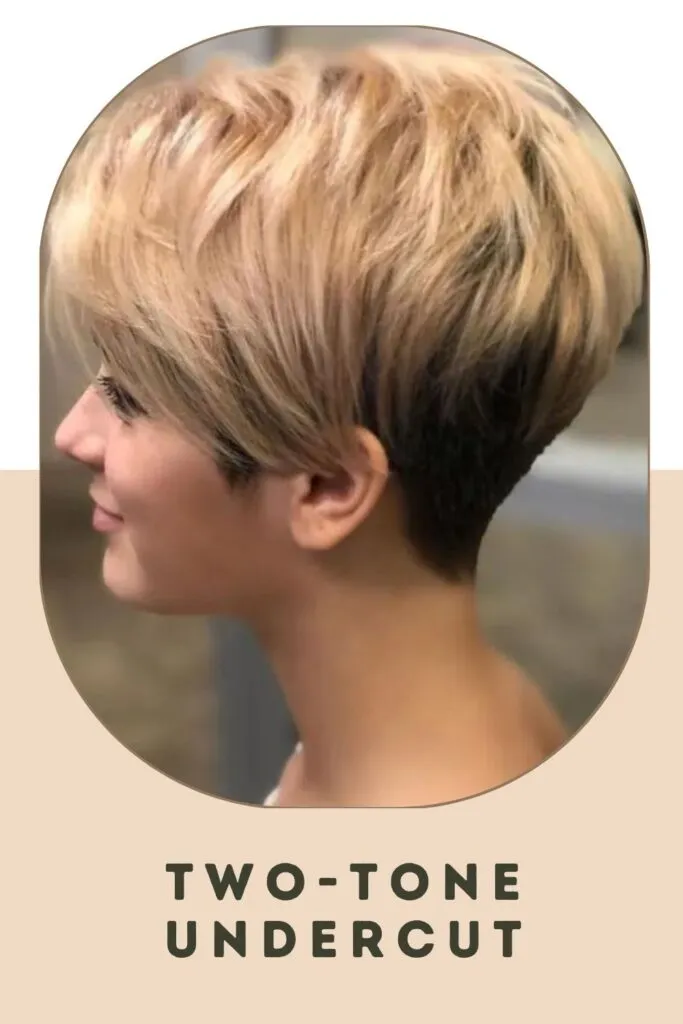 This two-tone undercut bob is ideal for a high school or college girl who wants to try a new look without completely changing her appearance. If you include a minor shaved section on one side, you may quickly cover up by untucking your hair. This look is best suited to people with thick hair.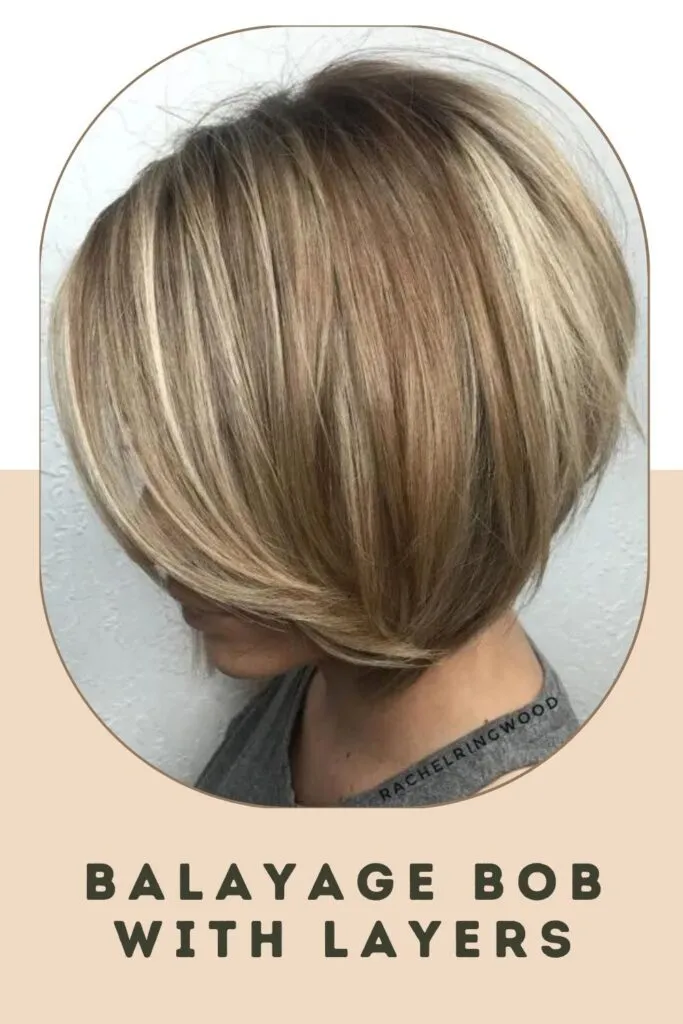 Straight hair looks to look best with the lob haircut. This short hairstyle for women with thick hair is a chic long bob with balayage and a low-maintenance haircut perfect for anyone who wants to ensure their color lasts. Furthermore, the choppy waves and bluntness of the bangs contrast with the overall style, giving the individual an untidy (yet trendy) appearance.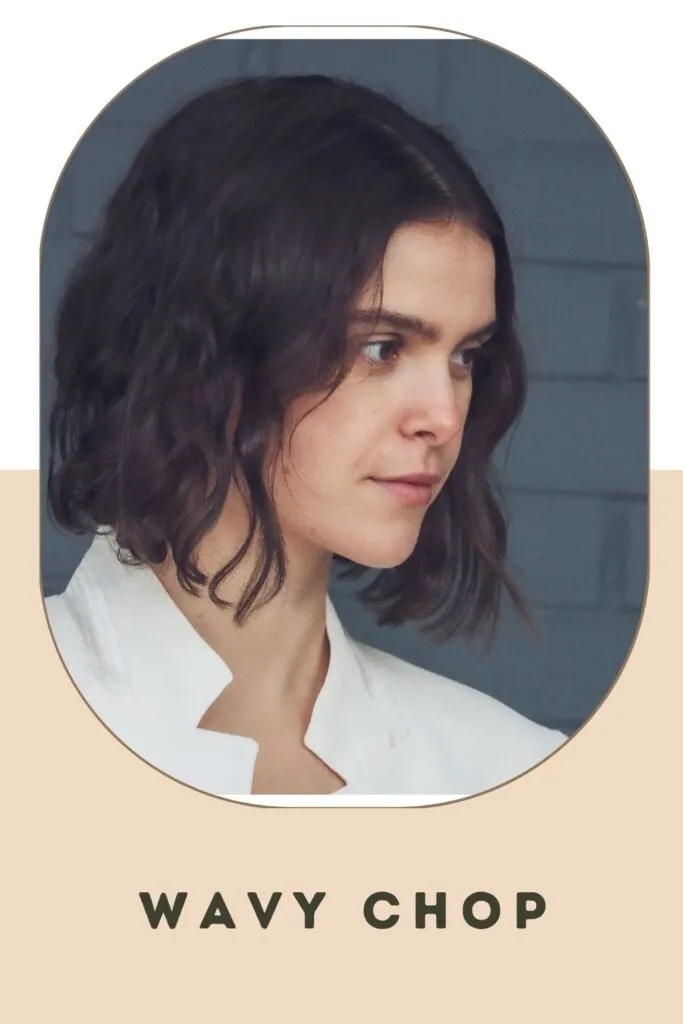 This look is untamed and volumizing, which complements the texture. This adds volume and movement to the hair without making it look flat. Request that your hairstylist adds tiny graduation to the ends to keep the haircut circular rather than square. A square haircut draws attention to the weight of the hair, but a round haircut removes it.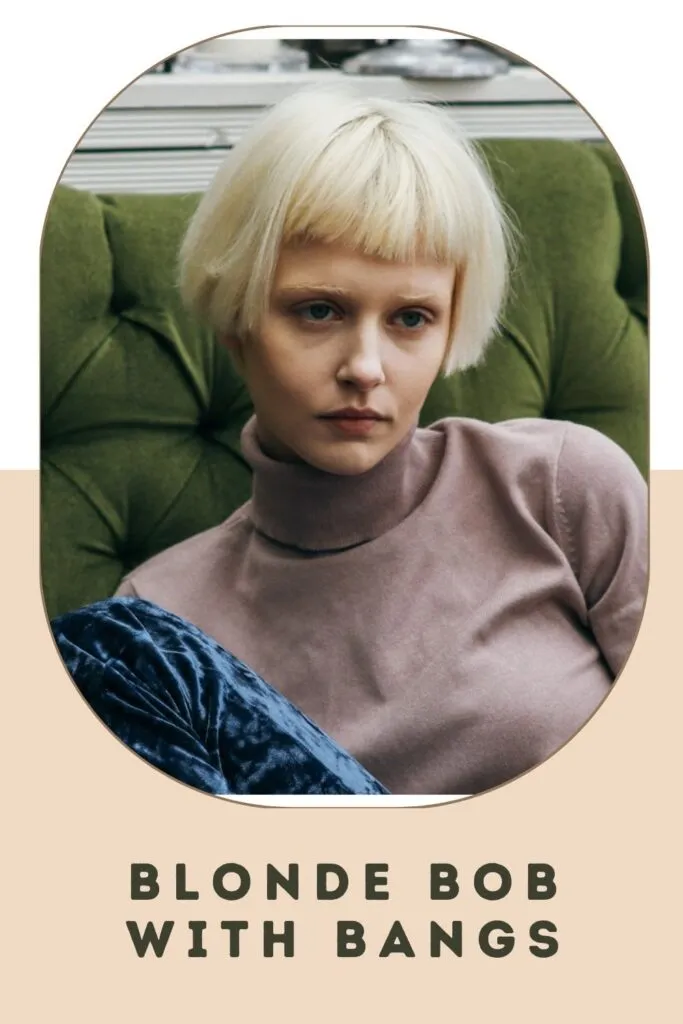 This short hairstyle for ladies in 2023 is a gorgeous blunt bob ideal for displaying healthy hair. The appearance is defined by thick hair and heavy bangs that start far back on the head.
The white-blonde color brightens the look and adds a gorgeous luster that will impress everyone! The straight ends emphasize the precise geometry of the cut, while the mid-shaft adds volume.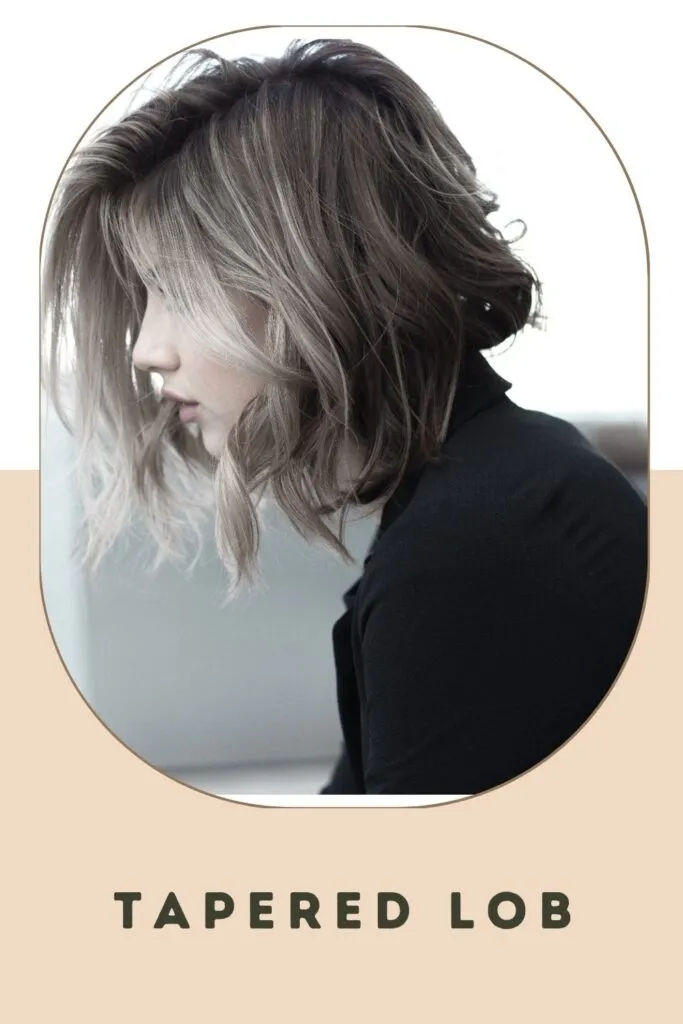 The fundamental cut is a long angled bob with layers added in the lower lengths and beautifully tapered, wispy points. The rest of this look is far from simple, with tiny blonde defined waves that add a lot of 3-D dimension to the deep chestnut brown hair.
In these short hairstyles for ladies in 2023, the points move a lot, creating a magnificent, eye-catching design perfect for prom, a party, or a wedding!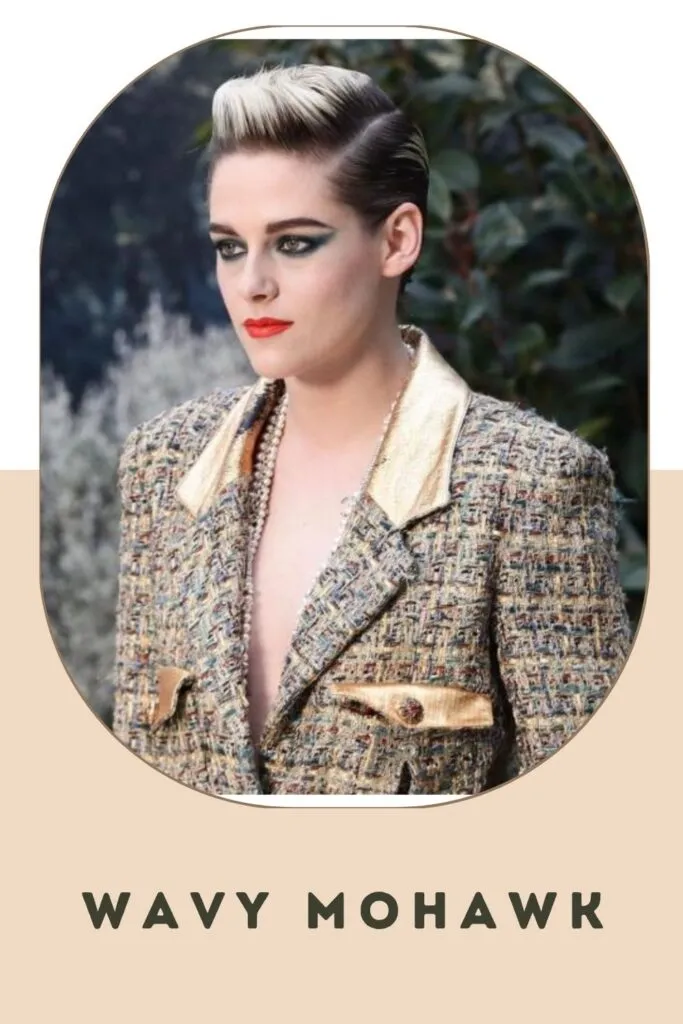 To begin with, this short hairstyle for women in 2023 is breathtakingly lovely. Second, it's a full-on Mohawk with significantly more hair than the standard strip. But it's gorgeous, down to the frosty ombre and those exquisite curls. This one is more casual and appropriate for everyday use, but you may also create a more formal updo.
Braided Top Style with Short Sides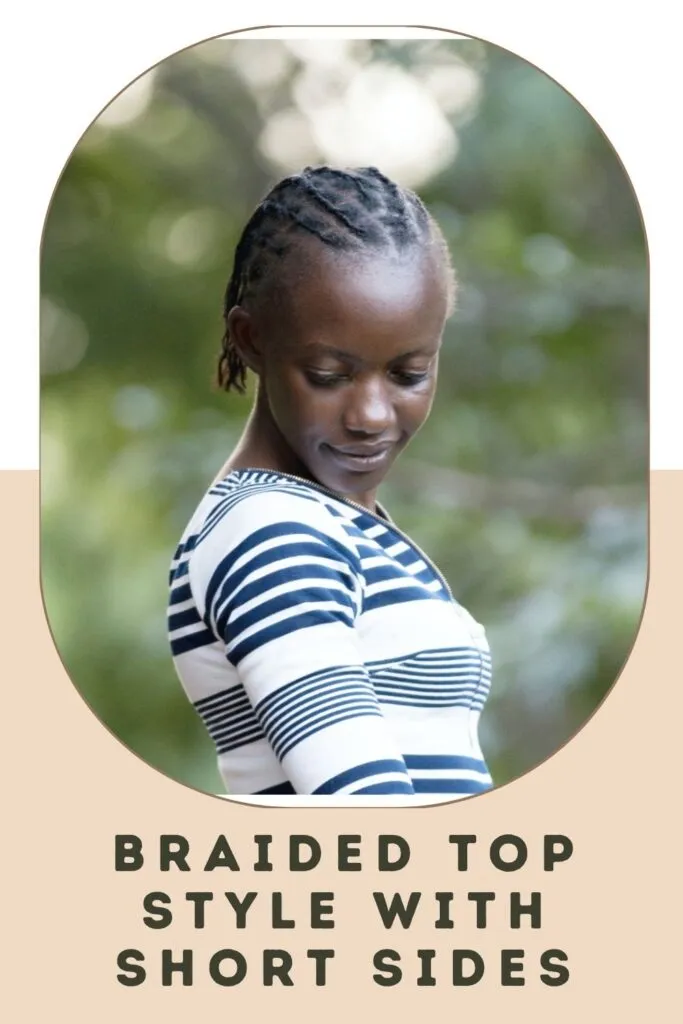 Short hairstyles for women with thick hair are great all-purpose hairstyles for any occasion. They are timeless, fashionable, and fashionable. While this braid pattern has various variations, the basic version – smooth, sleek, straight rows running from front to back – never fails to wow. For girls with short natural hair, classic cornrows are a beautiful, low-maintenance hairstyle that is both elegant and trendy.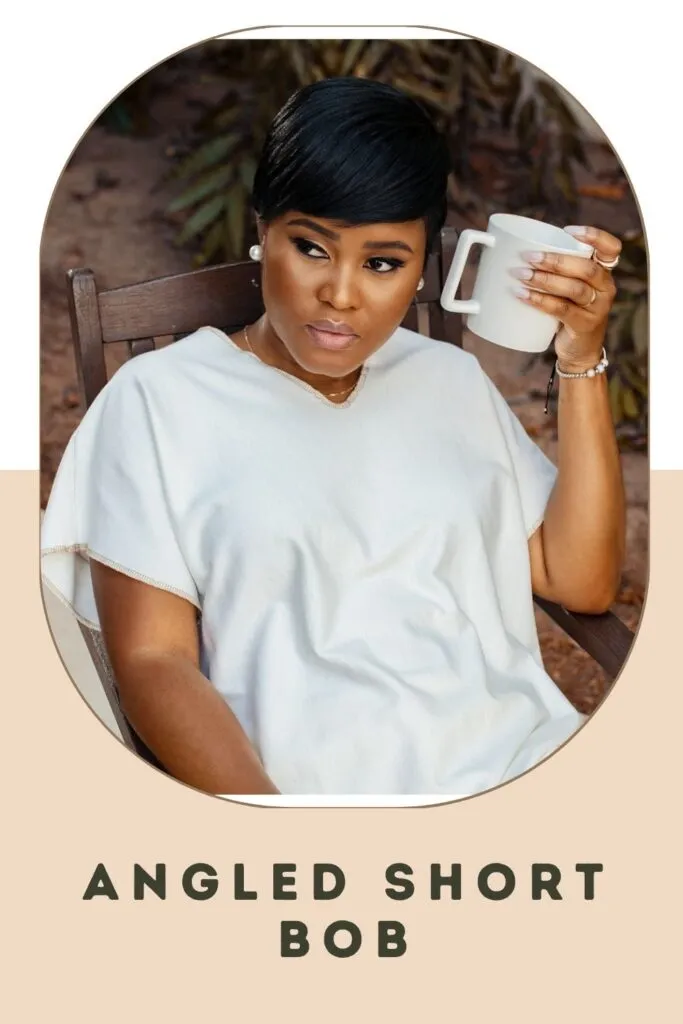 This short hairstyle for women is one of the most popular short bob haircuts right now! Experimenting with length is a fun approach to making a temporary alteration. Because of the range of styles and trims available, a shorter cut may flatter all facial features and hair types. With this cut, you can draw attention to your cheekbones and accentuate your jawline!
Messy Pixie with Chunky Highlights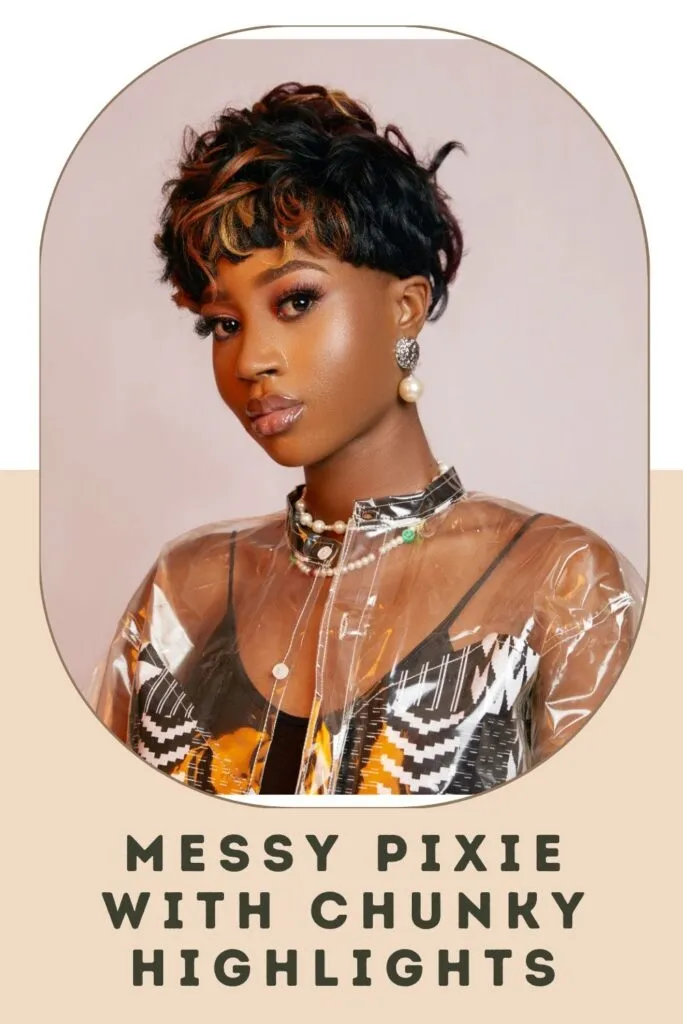 A short pixie with fascinating highlights is the best short hairstyle that can be used to provide texture and contrast to the endpoints of textured layers. Because the color performs all of the work, short pixie haircuts are ideal for establishing texture for styling. In addition, highlights provide brightness and can even help you achieve the perfect oval face shape.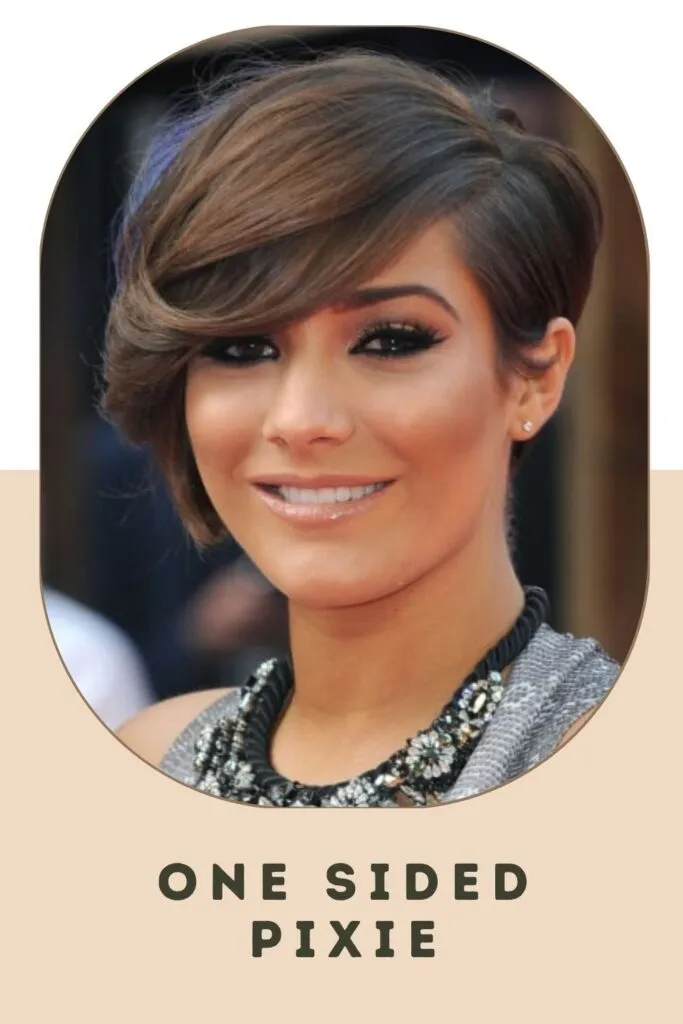 Isn't the girl in the above picture looking great? It is due to her hairstyle. The hairstyle is very simple and it is one of the most suitable short hairstyles for thick hair. You just have to keep the major portion of your hair on one of the ends of the head and let it puff out freely in the air.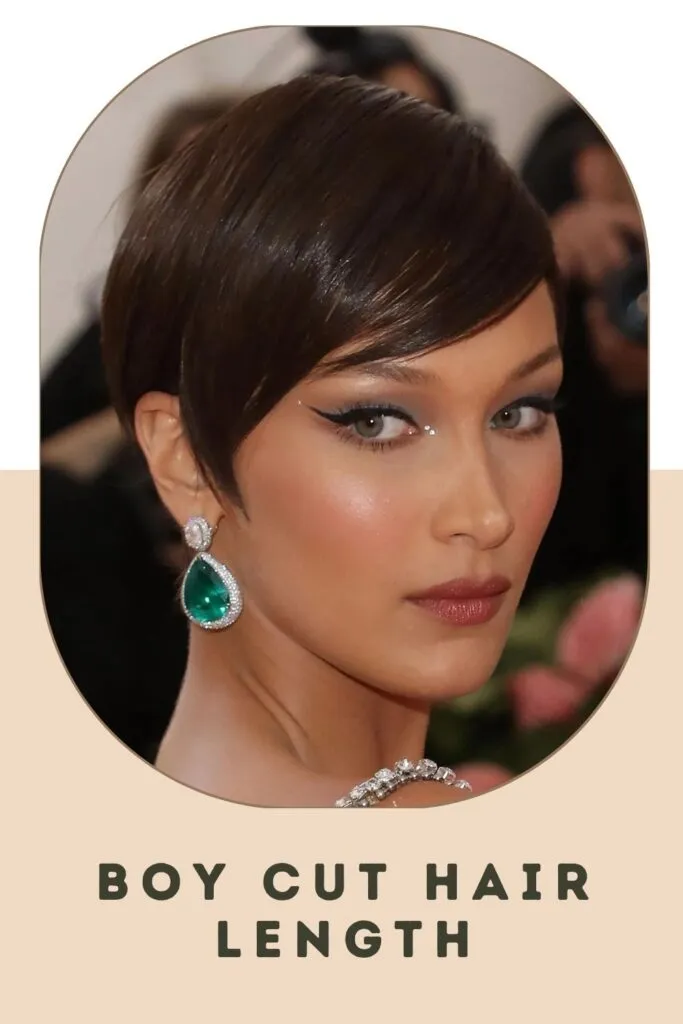 The above picture portrays one of the most classy hairstyles for very short hair. If you are having a boy cut hair length then you can definitely try this out. Very simple to make, it is suitable for almost all the occasions.
Recommended Post –
Comb Towards One Direction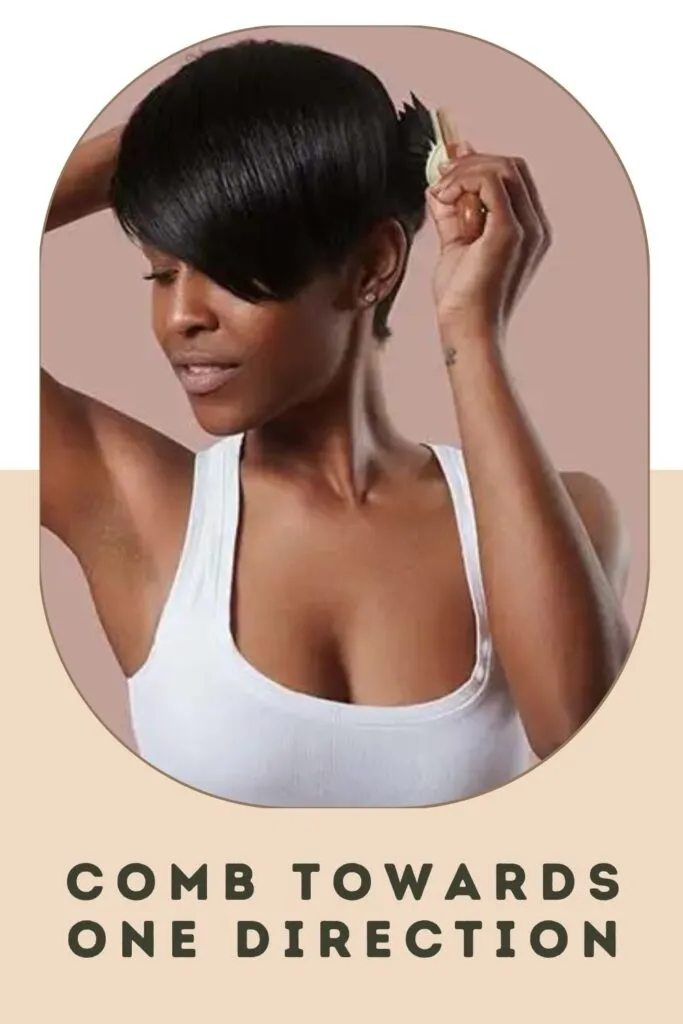 Are you planning to attend a party but you are not sure about the hairstyle you should adopt as your hair length is short? If yes, then you should try making the one you can see in the above picture. You just have to straighten your hair and comb towards one direction.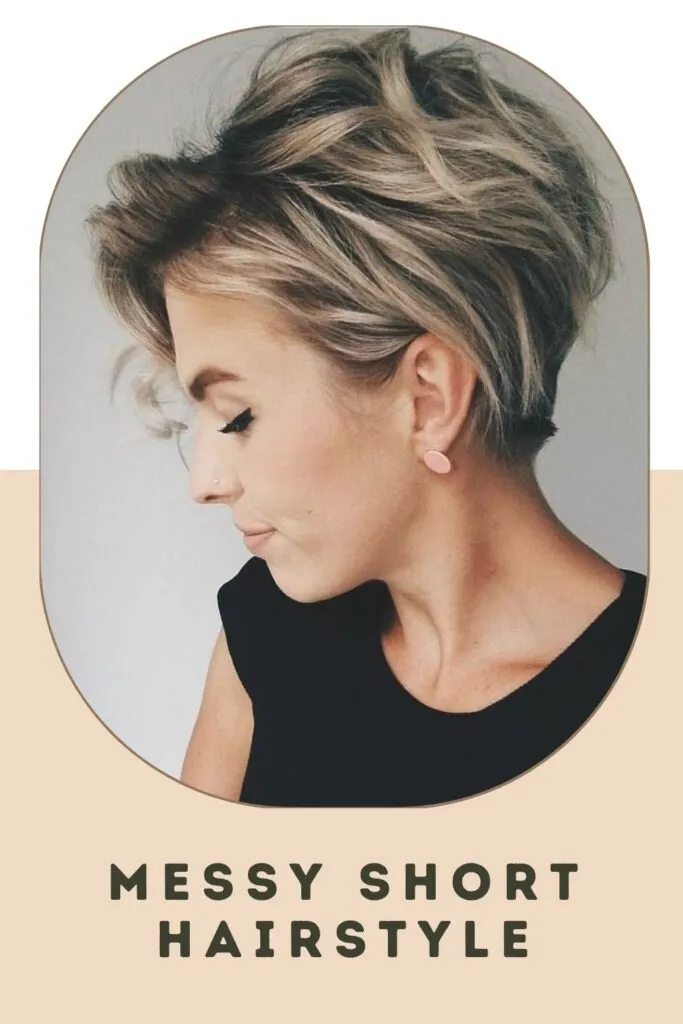 If you just want to look cool and classy then the above hairstyle can be the best choice. It is a messy hairstyle and is trendy nowadays. Obviously, you shouldn't miss this hairstyle if you are having short hair.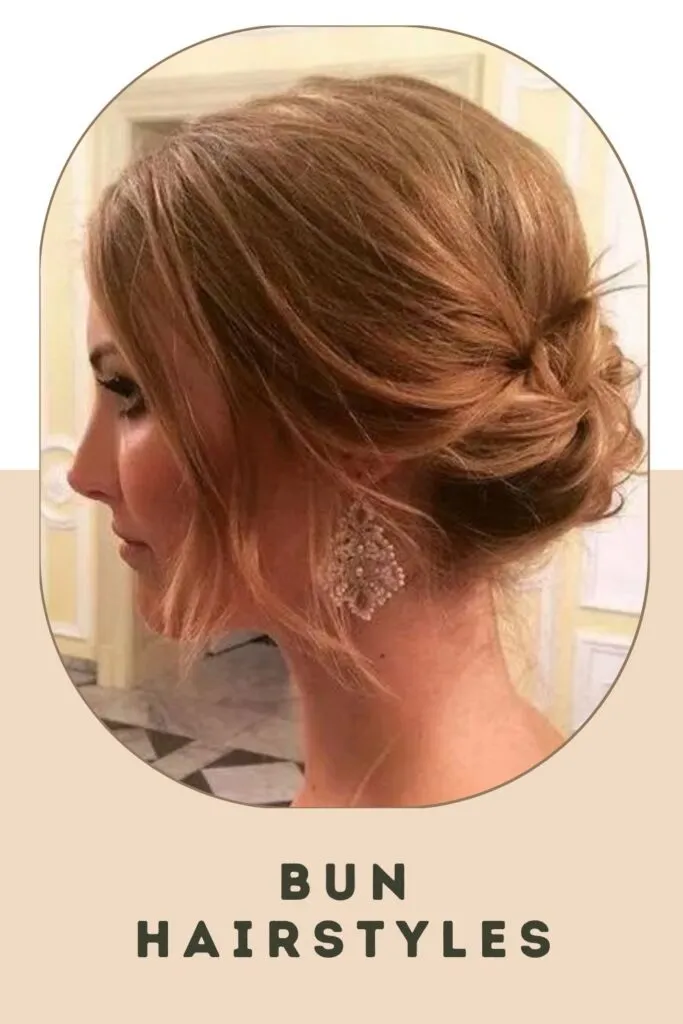 Women who possess short hair often back out from the conversations related to bun hairstyles as they feel that it is impossible to make bun if your hair is short. If I would say it is possible, will you believe me? If not, then look at the above picture. She has made a bun hairstyle for short hair. You just have to pull your hair at the back and pin them up in the way you can see above.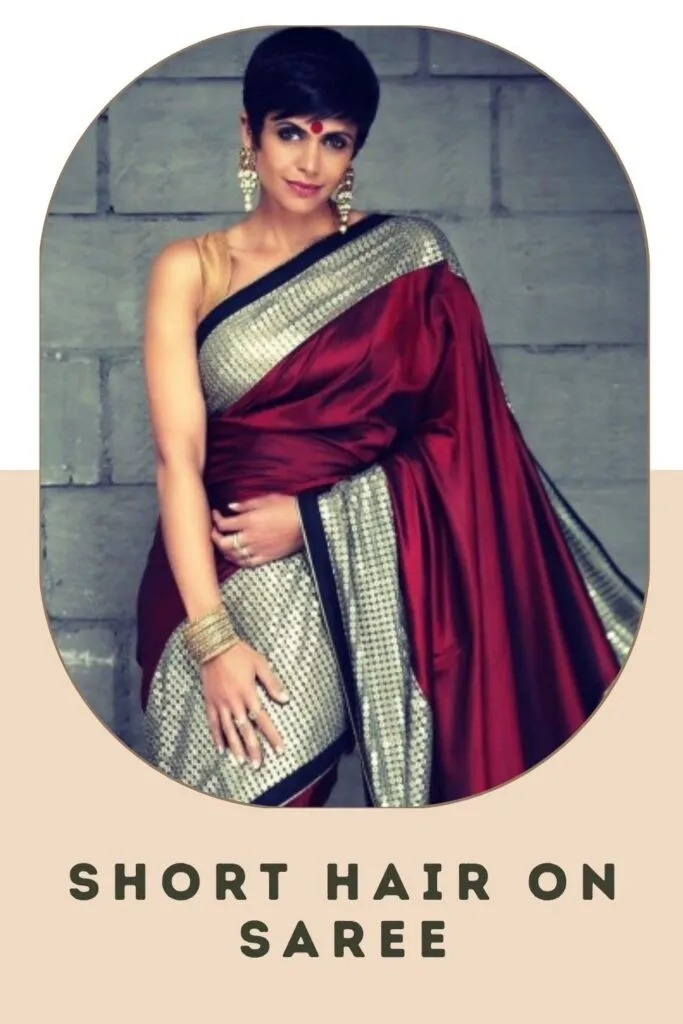 The above hairstyle is something that every Indian woman should adopt if they are having short hair. There won't be a better hairstyle for short hair on saree other than this. You just have to let your wavy hair flow in the air openly.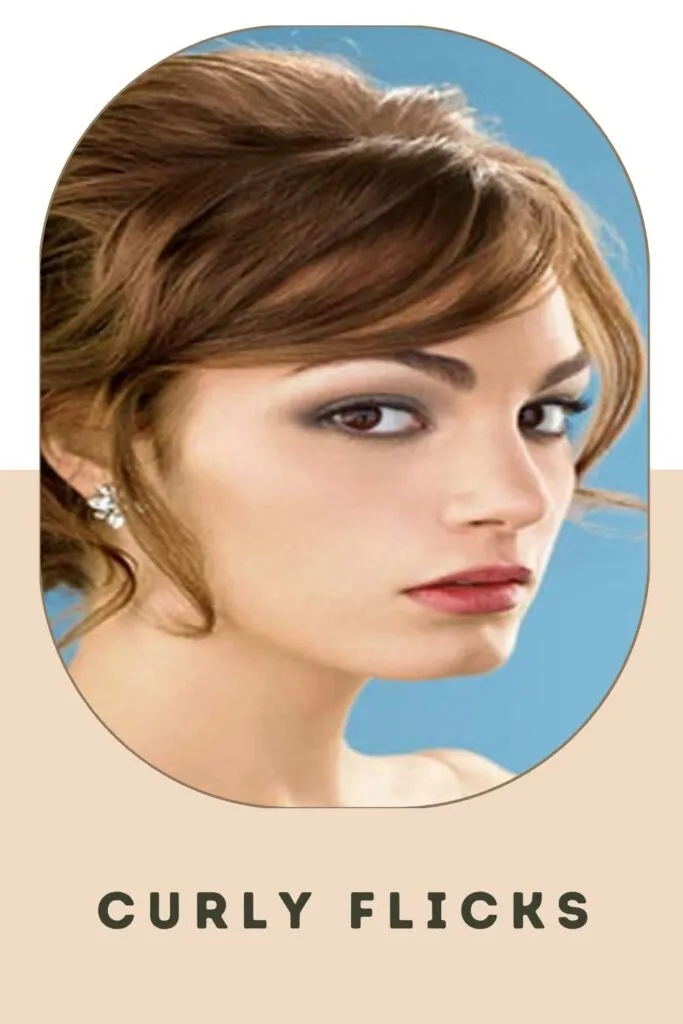 If you are wearing a lehenga for any Indian function then you should adopt the above lehenga hairstyle for short hair. It will enhance your beauty. Let the curly flicks in the front increase the royalty of your personality.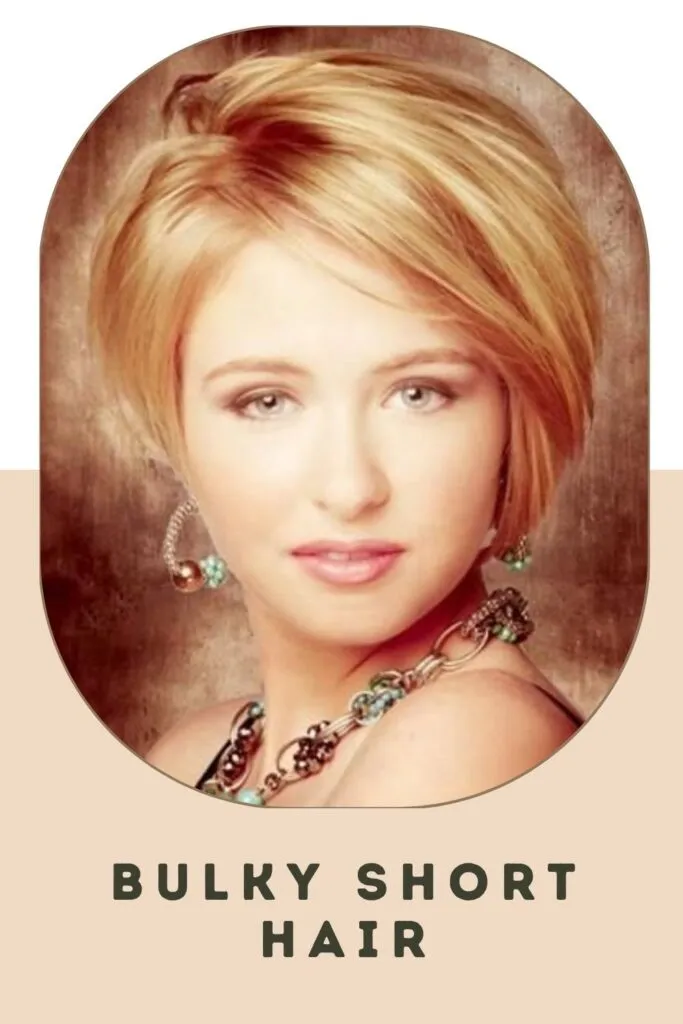 The hairstyle in the above picture makes a person look cute and adorable in short hair. Not only women but men also make this hairstyle nowadays.
Long Flicks Side Undercut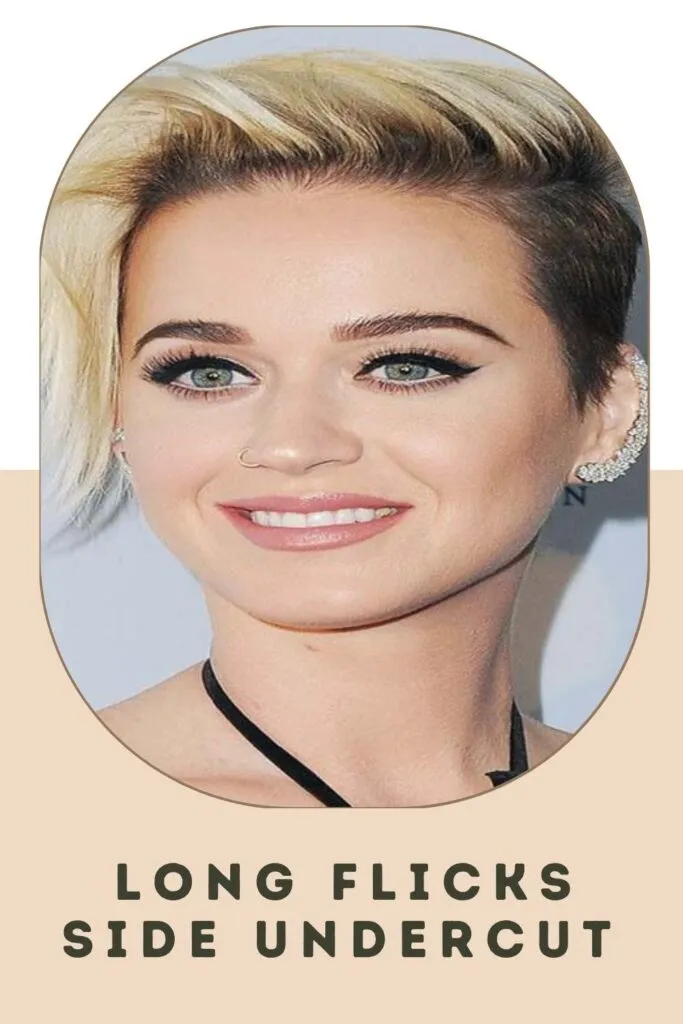 This is a very different and unique hairstyle for short hair. It, not suites every woman because this one is difficult to carry. If you can manage to adopt this hairstyle then you will look out of this world.
Wedding Hairstyle for Short Hair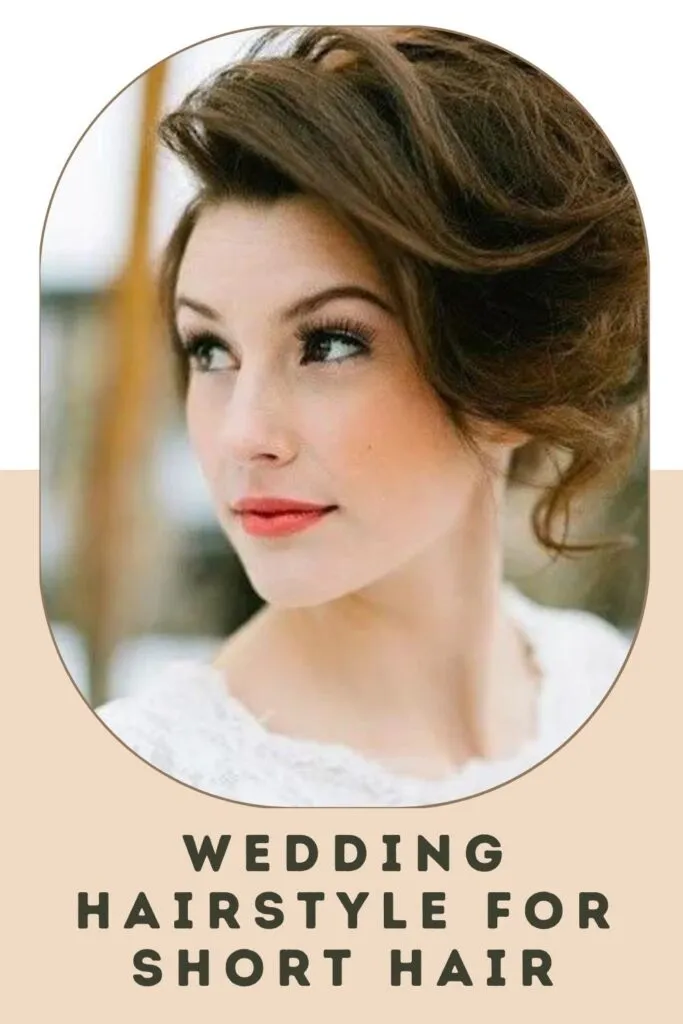 If your wedding date is very close and you don't have time to increase the length of your hair then you can just go with the wedding hairstyle for short hair in the above picture. You needn't iron or curl your hair for this. Just leave them open and let the wavy layers of hair enhance your bridal look.