Tushar Kapoor was not blessed but he rather chose to become a dad 3 years back. Being a single child is extremely challenging but still, there are ample examples of single moms. But being a single dad I think Tushar is leading the front with this.
And that's why Desimartini did an exclusive interview with the star and here is how it went.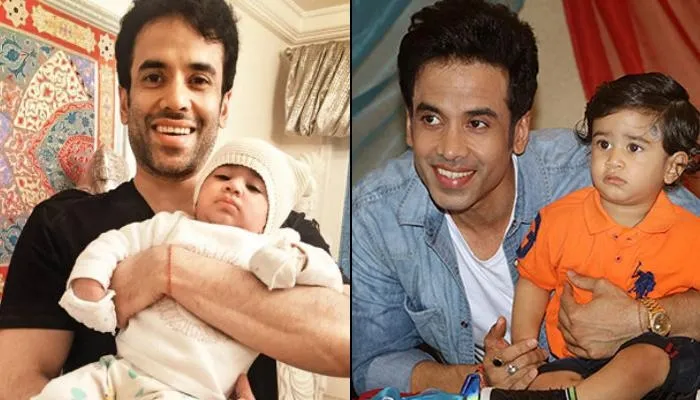 When Tushar was asked about how he decided to become a single father, then pat came his reply
"I met somebody on a trip and he mentioned this option of being a single parent, if you are not married or if you are separated or if you want to have a child as a single parent. He spoke to me about the process you have to go through,"
That was the time the Golmaal actor decided to take a call
https://www.instagram.com/p/BpmPQDAB5zp/
"I realised that I won't be waiting any longer and the clock is ticking. I have to be a father and this is something that I must consider, so just when I felt the time was right, I took a while to decide, I was a bit nervous but I took that step eventually, the right time doesn't come with the silver spoon. It is tough to decide when the time is right but because you are actually considering it means the time is right. This chance meeting with this person just happened and then I took some time, I decided, went to the doctor and underwent the entire process,"
Recommended Read :
But a child is a huge responsibility, and with this, life changes drastically. And when you are the single parent, then, of course, your life is going to have a complete 360-degree change.
https://www.instagram.com/p/ByM4mYEl_M3/
So, when Tushar was asked about the same, then this is what he said
"I am the same person but it has completed my life. It has made it more meaningful, I feel more balanced, sharper, more organized. I feel a lot of things fall in place when you have someone you can call your own and come back home to live for, to love and to look forward to. These are the blessings we all crave for eventually, be it with a life partner, it could be with a child. I think this was my calling and I am glad I took it."
Bringing up a kid is extremely difficult. And you want to give what is best for your kid. And most importantly you want your kids to have a good value system.
https://www.instagram.com/p/BxW0xkhgboz/
Tushar also added
"The main learning that I want to impart to him is to be a good human being and to learn to be happy. I think we all need to earn to be happy irrespective of what the external world is doing. It is unfortunate that when sometimes kids grow up, they think, things from the outside world is going to make them happy. That doesn't happen, there's no end to it. They have to learn to deal with the discomforts of life and create happiness out of it no matter what."
We wish Tushar all the best and hope that he becomes a doting daddy in the future. Lots of love to the little man.