Curling Iron Reviews
Who would not like to have elegant curly hair? It is the dream of every woman. Those who are not blessed with natural curls are not to worry because there are several options of curling irons available in the market. With these curling iron, women can achieve their curly hair of dreams in no time with ease.
Philips HP8695/00 Multi- Styler ( 5 in 1)
This product of Philips is all about versatility. Proud owners of this product can set their hair to any style of curls using this set of curlers. The set contains 16mm tong capable of producing the most attractive looking ringlets. Crimps and flicks can also be achieved using this set. The temperature produced by the iron is around 190C thus ensuring strong curls. It comes with a pouch in which the curler can be easily stored when not in use.
Pros of the appliance
The styling temperature produced by this curling iron is perfect for securing tight curls.
No damage to hair is caused while using this iron.
The presence of a ceramic coating on every attachment.
Less time is taken for achieving curls as the curling iron heats up fast.
Warranty applicable for two years from the date of purchase.
Cons of the appliance
A few customers find this design to be expensive.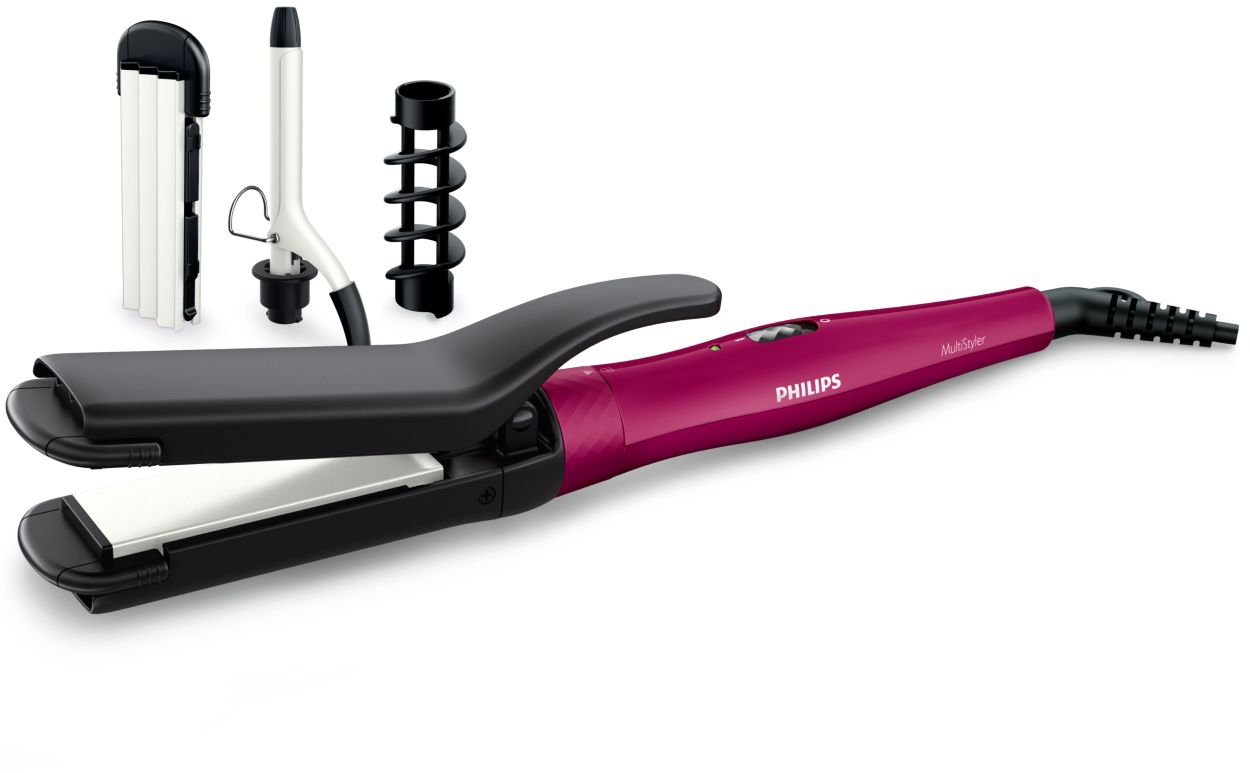 Buy Philips HP8695/00 Multi- Styler
2. Vega Ease Curl VHCH-02
This is a product of Tri- Star Pvt. Ltd. that is made of a chrome plate. This curling iron has a ceramic coating in its heat attachments. This curling iron requires 240V electricity for its function. The temperature produced is up to 200C which helps to secure beautiful curls. The power cord is of swivel type; hence tangling of the cord will not be a problem. The barrel diameter of the iron is 25mm.
Pros of the appliance
An indicator light is present in this curling rod which shows if the appliance is in on or off state.
The product comes with a replacement warranty of two years.
The strength of the curls produced by this iron is appreciable.
Cons of the appliance
There is no feature to control the heat of the curling iron. Thus, the user cannot choose between high and low heat options.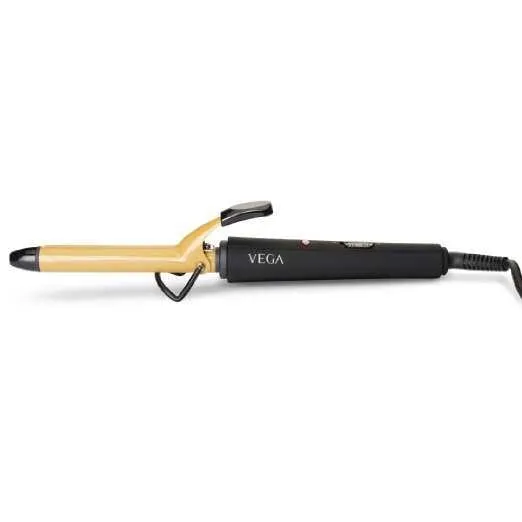 3.Inalsa Stylo Hair Curler
This curling iron is a product of Tuareg Marketing Pvt. Ltd. The unique quality of this curling iron is the safety it ensures. It has a great support system which is capable of avoiding unnecessary accidents to the user. The power cord it comes with can rotate all 360 degrees thus ensuring increased comfort while using.
Pros of the appliance
The grip is much comfortable thus making it possible to use it for a long time.
Indicator light is present which warns the user of the device's status.
There is also a regulator for temperature control present. Depending on the type of curls required, the temperature can be set.
This device is offered with a one year warranty.
Cons of the appliance
While using the device, it should be held at a considerable distance from the scalp in order to avoid ensuing burns.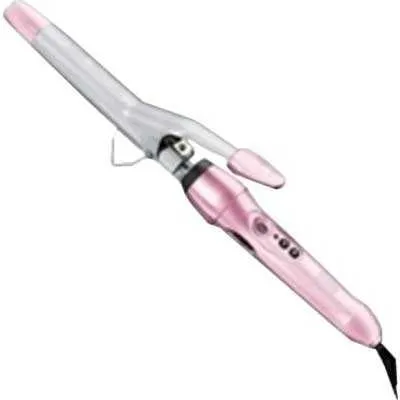 4. Remington Cl19 Hair Curler
This product belongs to Remington, a popular company in this field. The tong of this curling iron is 19mm long. The barrel is coated with ceramic tourmaline material. It works on a voltage of 240V.
Pros of the appliance
The unique feature of this appliance is its brush attachment. This makes hair styling very easy and enjoyable.
This device is available with a three-year warranty within which it can be replaced in case of damage.
Cons of the appliance
Cleaning of the curling iron constantly is a mandatory step to be performed to ensure longevity and quality of curls.

Buy Remington Cl19 Hair Curler
5. Babyliss C325E Curling Iron
Babyliss Olska is a manufacturer who manufactured the very first curling iron. Hence, this brand has much experience in the field. The tong is 25 mm in length.
Pros of the appliance
This device comes with a two-year warranty.
This device is known for its quality of curls. Most of the women prefer this brand for that reason.
There are no issues of personal safety while handling this device.
Cons of the appliance
A few customers are not happy with the heating time taken by this device.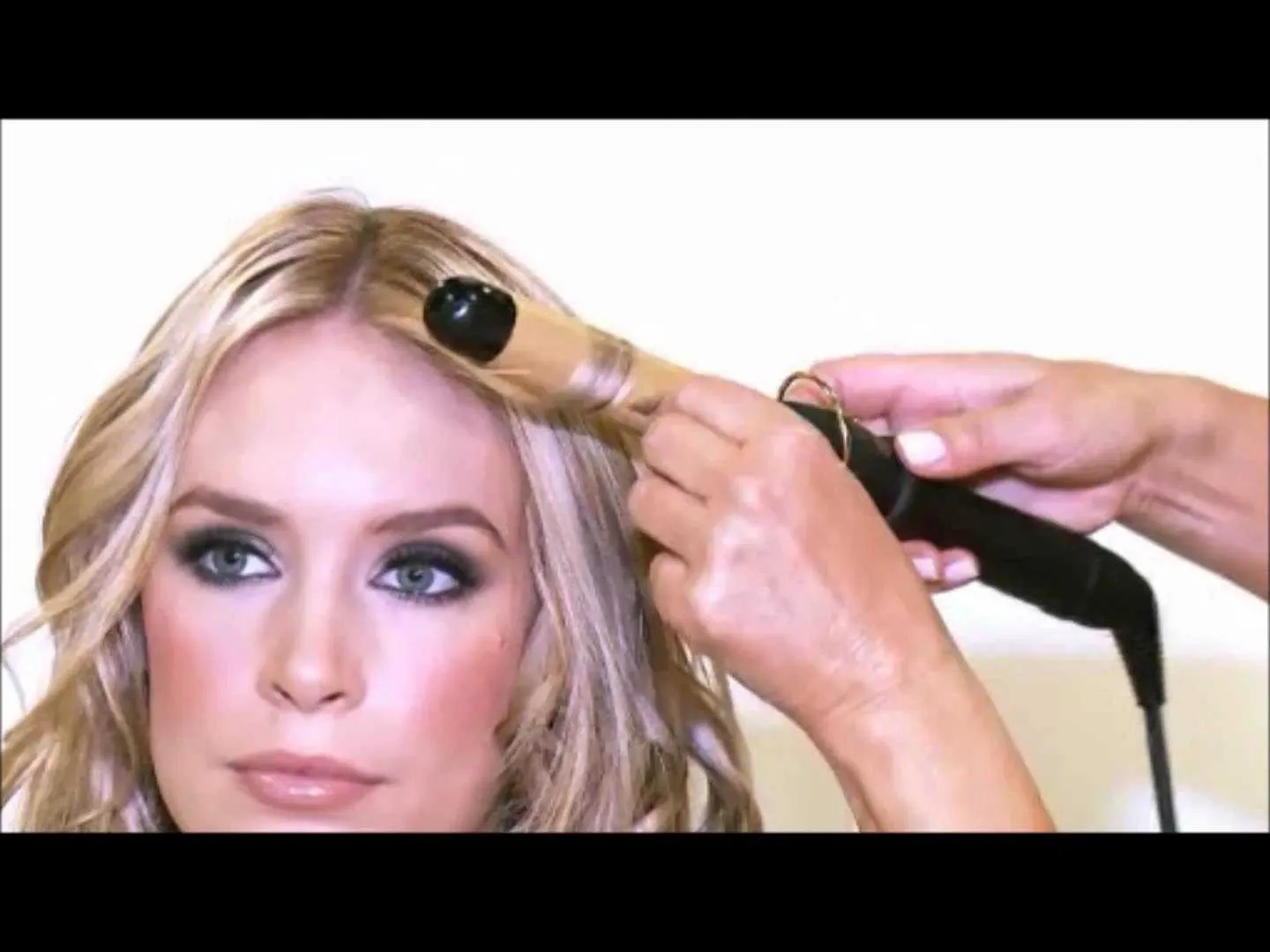 Buy Babyliss C325E Curling Iron
6. Instyler hot rotating roller
This product is available in the form of a kit that includes tools for curling, straightening and styling hair in general. Even polishing of hair can be done with this.
Pros of the appliance
Apart from just giving curls, the curling iron gives a general lift to the hair thus making the head look full.
The device adds shine to the hair.
The curls made can last a full day.
This device produces the same quality of curls on all types of hair.
The iron works in such a way that frizz can be escaped.
Cons of the appliance
There is only one direction in which the rotating brush moves. Hence, this device can be used only by those who have ample practice using a curling iron.