Hair Clippers Reviews
In this fast paced world where you need to take care of your duties as a member of the society and as an important part of the nation's workforce, you cannot let hair come in your way. Hair can grow very fast on the average man, and, going to a barber each time is both time consuming and expensive. Therefore, many men prefer the hair trimmers that are available in the market to get the job done and look sharp for any occasion. There are a variety of hair trimmers available in the market today and not knowing what each of them has to offer is unfortunate. So, here I give you the top 6 hair clippers and their reviews.
Top 6 Hair Clippers
1> Andis Promoter Combo
This one is a hair clipper that is equipped with a trimmer and eight attachments. Loaded with the capability to easily cut through thick, wet hair. The trimmer is very efficient in detailing sideburns and necklines. Adjustable blades allow you to do the closest cuts. Equipped with 27 accessories, allowing inexperienced users to get the best haircuts possible.
Pros
The advanced grip makes it extremely user-friendly.
Adjustable Blades of different sizes makes it simpler to cut one's own hair even without prior experience.
Cons
The device is not battery operated, needs a cord always.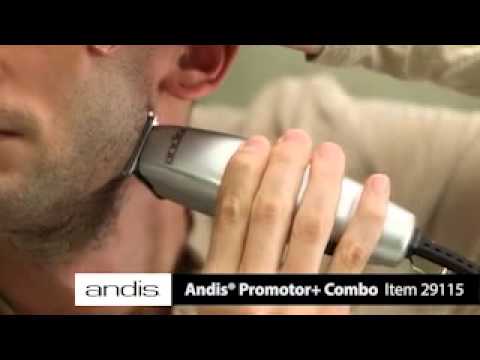 2> Wahl Lithium Ion Pro Combo
No matter how long or short you want to cut your hair, this product promises and delivers a superb quality haircut every time. Comes with a five-year long warranty which is kind of hard to beat in today's market. Equipped with an electromagnetic motor, providing intense power. A 100-minute long battery life renders this device very efficient. Unlike several other products, the blades of this device sharpen themselves, which is kind of an amazing feature. Accompanied with this product are the numerous hair cutting accessories such as scissors, a comb, barber comb, hair clips, and a barber cape. For the maintenance of the product, they also provide a cleaning brush and blade oil.
Pros
Battery life for 100 minutes at a stretch.
Batteries don't need changing. In-built batteries are rechargeable.
Cons
The kit does not provide a blending attachment.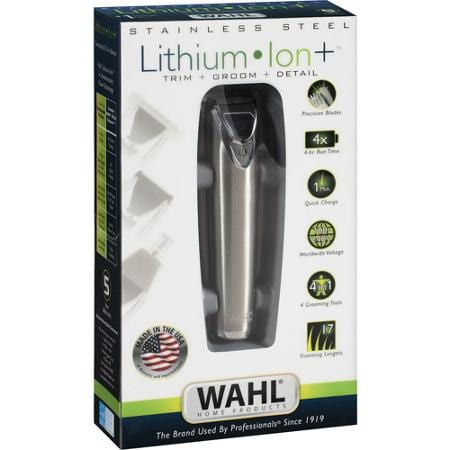 Buy Wahl Lithium Ion Pro Combo
3> Philips Norelco Do-It-Yourself
This device features a rotating head which allows you reach all the parts of your preferred cutting area extremely easy. Loaded with a lithium-ion battery which, once recharged, can last for 60 minutes. There are 14 different length setting which enables you to get precisely the length of hair you want to sport. The kit comes with a precision comb for further detailed cuts, and also a container and a cleaning brush.
Pros
Extremely easy to clean up. Just holding it under running tap water does the job and no blade oil is required.
The 180-degree rotating head is a big selling point for this product.
Has stainless steel blades that sharpen by themselves.
Cons
The kit does not come with enough additional attachments and guiding combs.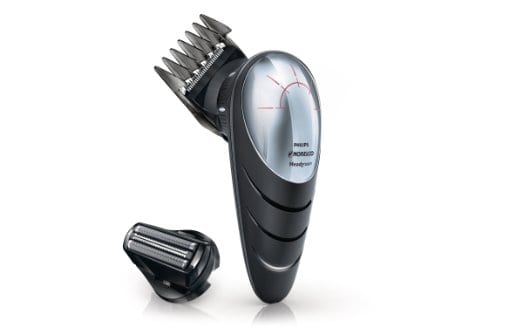 Buy Philips Norelco Do-It-Yourself
4> Conair Home Haircut and Grooming Kit HCT 401
This product is a great choice for you if you prefer lots of options and accessories. The desirability of this product is increased by the hair trimmer and nasal and ear detailer included in it. This device comes with a five-year warranty. This is an awesome clipper, but it lacks the ability to cut wet hair. This device functions on a DC motor. The kit features 25 pieces including 10 guide combs, three styling clips, a styling comb and a barber cape.
Pros
The adjustable blades are a lifesaver.
Hair trimmer and nasal and ear detailer deserves praise.
Cons
Inability to cut wet hair.
No battery or recharge features available. Always requires a cord to be attached to the power socket while using it.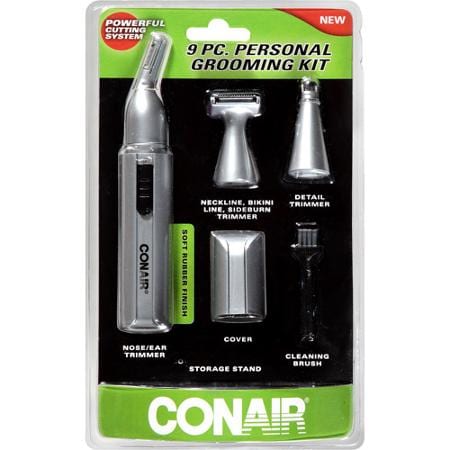 Buy Conair Home Haircut and Grooming Kit HCT 401
5> Conair HC1100R
This device comes with a variety of attachments. The company provides a three-year long warranty to all its customers. This device can be used to cut one's own hair or another person's hair. Loaded with an inbuilt rechargeable battery. The additional unique tools provided in the kit of this device include right and left ear tapers and guards for blades. Very much suitable for all round detailing and focusing on neckline and sideburns.
Pros
The battery life is 75 minutes at a stretch on a fully charged battery.
Accessories such as Barber cape a cleaning oil are provided with the kit.
Cons
It does not include a trimmer.
There is also no blending attachment.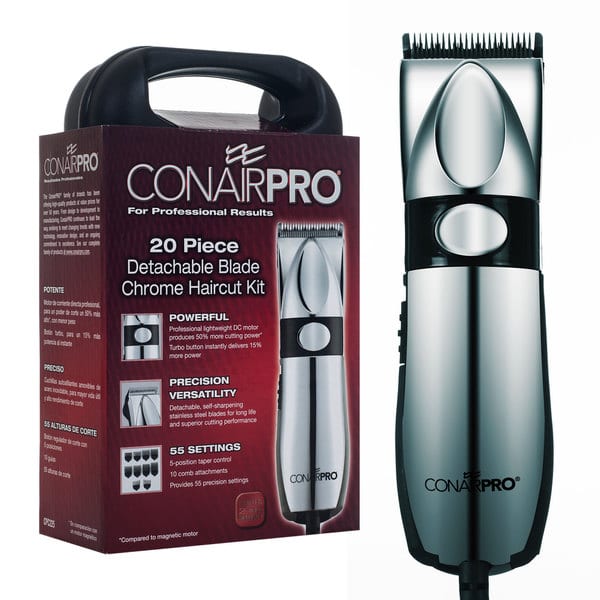 6> Wahl Haircut and Beard 9639-700
Works with or without a cord. The kit comprises of scissors, a styling comb, a beard and mustache comb and a barber comb. Comes with a five-year warranty. In the case of a problem arising from the product, help lines and are always open to support you technically.
Pros
Five-year
This device is very flexible in terms of getting a good cut.
Cons
Hair trimmer or blending attachments are not available.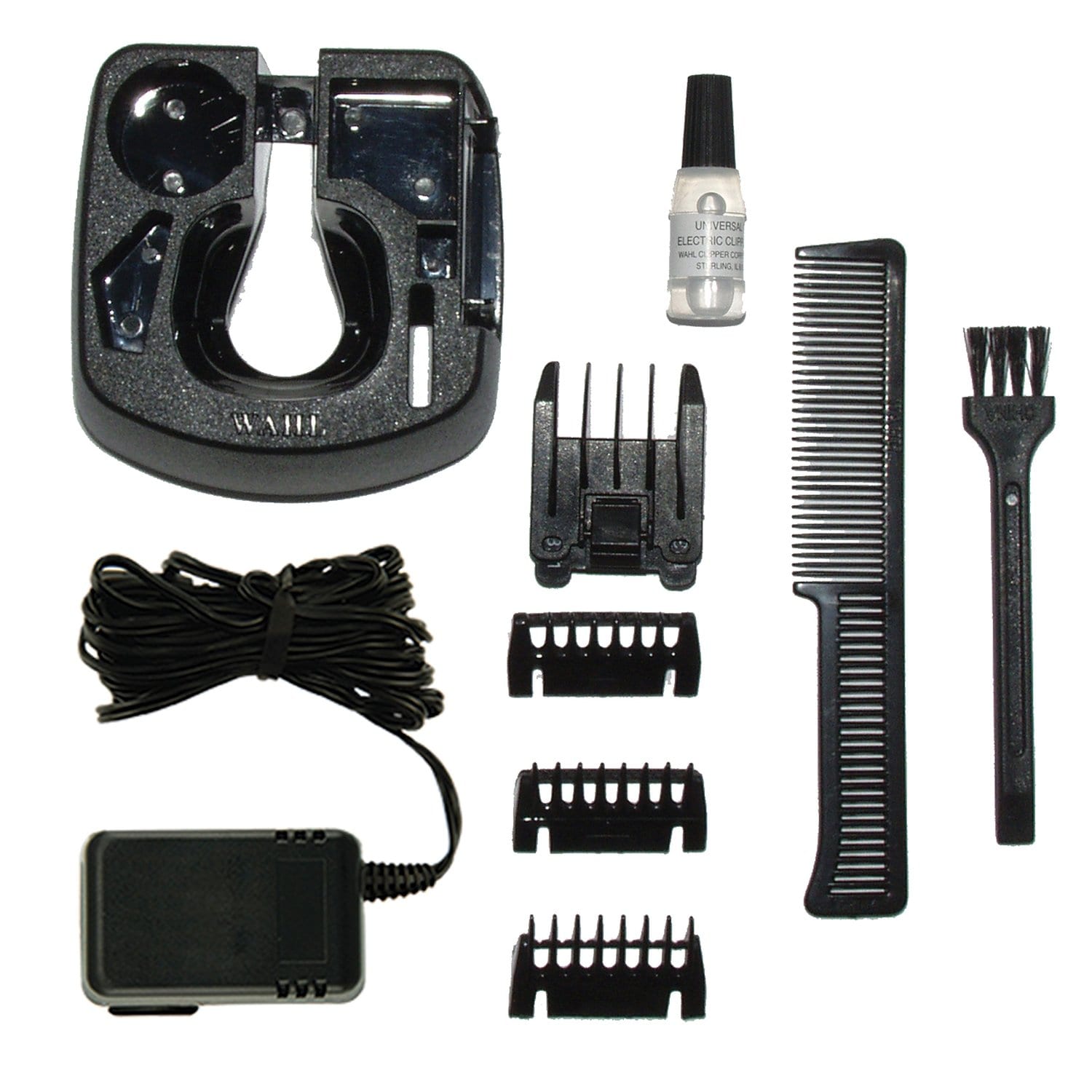 Buy Wahl Haircut and Beard 9639-700