Finger pulse oximeter measures the pulse rate and oxygen level in the blood so that the patient can make a quick assessment of their health. This pulse oximeter is available by the brand name Santamedical Finger Pulse Oximeter. Though other brands are also available online, as well as in the market, this gives an accurate pulse rate reading and oxygen saturation level in the blood.
Santamedical is one of the best brands which has launched its pulse oximeter. It is available online with worldwide shipping. It is quite affordable as compared to other brand's pulse oximeter available in the market. You can read top pulse oximeters review too.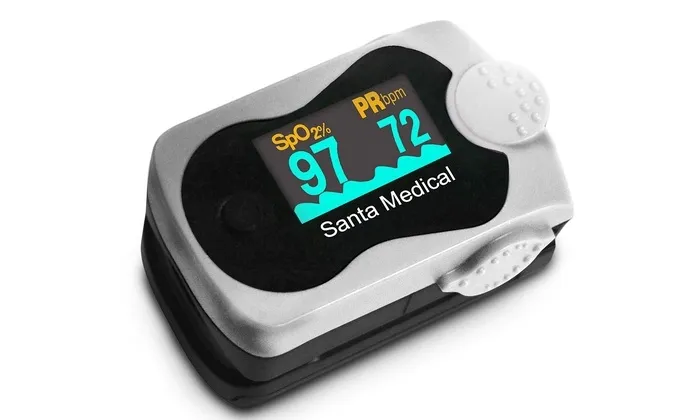 How is Santamedical Finger Pulse Oximeter is better than others: Read Review
It has a Bright LED digital display, need to press one button to on or off it, easy to use, available at discounted price, provides an accurate reading for pulse rate and SpO2 levels. It can be used for long-term, has a long battery life. One can easily carry it in his bag or handbag. It quickly measures the SpO2 blood oxygen levels and pulse rate so that the user can get the assessment as per his condition.
The display provides a real-time data and shows pulse strength with accurate and reliable readings. It can be used for long-term and are designed to use 30 hours continuously on the provided set of batteries.
Recommended Post
Now have a look at its Pros and cons in a nutshell:
Pros
Auto off feature
Easy to use
The reading freezes in next 15 to 20 seconds
Memorizes, records and saves previous display history
Bright LED display of screen
Provides accurate measurement of pulse rate and SpO2 level, just like a doctor
Comes with a case and a neck or wrist cord
Long-term use
Cons
Price
Its price varies between 60 to 70 dollars.
User Ratings
This device has been given a 5-star rating because of its accuracy and durability.
Sometimes you need such medical equipment at home because your doctor might not always be able to visit you. When during the time of emergency, if you possess this pulse oximeter, it gets easier for you to measure and keep a track of your pulse rate and oxygen saturation level in blood. Online you can get this product at an affordable price as compared to the local stores. Also at the local store, you might not get this similar brand product