Choicemmed is a brand which has garnered trust in the recent times. There are several medical equipment and products that have been launched under this brand name. One of its most popular medical tools is the fingertip pulse oximeter. As the name says, it measures the pulse rate and the SpO2 level in blood flowing through your body.
Many a time things are not in your hands, especially related to your health. It is an essential and most required medical equipment that every household should have. It is not easy to visit your doctor every time your heart palpitates. If you possess this fingertip pulse oximeter, you can easily measure your pulse rate and the oxygen saturation level in your blood.
Recommended Post
What makes ChoiceMMed Pulse Oximeter Better than others?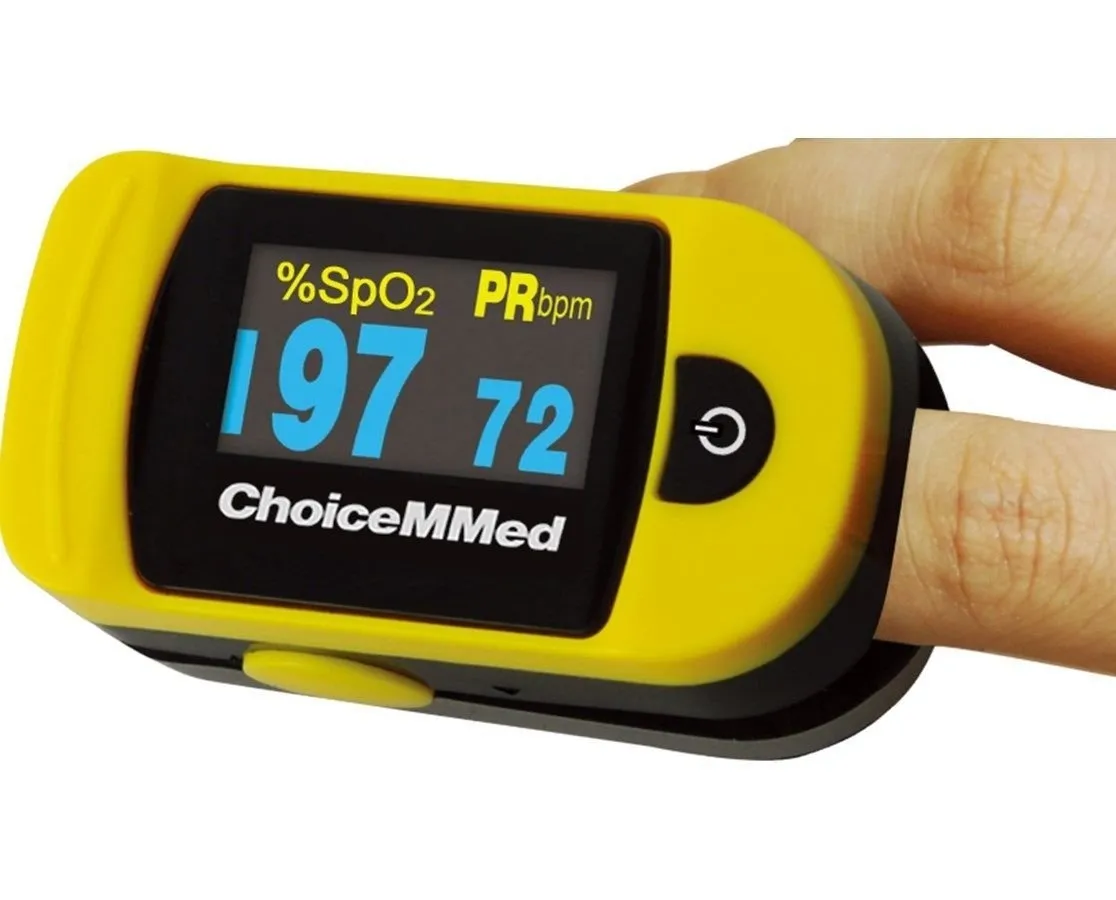 Well, you might think any other oximeter will do the same thing, then why buy this one? So, here is your answer.
Choicemmed Pulse Oximeter is easy to use, has a big LED display screen to see the readings, provides accurate readings, operations are simple and based on real-time. One can totally rely on its readings. It also has an auto-off mode and one-touch button feature. It even gives the user a pulse and SpO2 bar graph shows pulse signal strength and the requires less power for its working. It is supported by a powerful battery backup for which 2AAA alkaline batteries are used. It comes with a protective case, portable and can be carried anywhere. The best part is, it's quite affordable.
Now have a look at its Pros of a ChoiceMmed Pulse Oximeter:
Pros
Big OLED screen to read the measuring easily
Bright OLED makes it easier to read even in dark
Measures accurately
Real-time pulse rate measured
Readings can be stored for few days
Reliable for its reading
One touch button
2AAA alkaline batteries which can operate for long use
It is built for both home and hospital use.
Recommended Post
Product Dimensions
The Choicemmed pulse oximeter is portable. It comes with a protective cover. It measures 2*1.2*1.4 inches only.
Price
A Choicemmed pulse oximeter is quite affordable to buy. Though you will surely find the price difference if you will buy it from a local store. You can avail discounts and other offers by buying online. This product is priced in between 18 to 25 dollars.
Product ratings
This has a got an excellent rating of 4.5 stars by the customers.
The Choicemmed fingertip pulse oximeter provides accurate blood oximetry, which is beneficial for personal use. The pulse readings can be stored in the memory for few days so that if required you can refer to the old readings. Its bright LED light display also allows you to read the reading even in the dark.