Sameera Reddy is all set to pop out the second time. Yes, the lady is all set to embrace motherhood for the second time with her businessman husband Akshai Varde. The lady got married in 2014 and her son came in the year 2015.
https://www.instagram.com/p/BzZ9K0hnmB-/
Being a part of Bollywood and an item girl herself who had an envious figure getting into pregnancy weight is not easy. But when you are pregnant, you are happy with the weight because you have an excuse and that is the baby. But post delivery, the baby is out, but the weight is very much there. [Read [Updated] Indian Celebrities Who are Battling Serious Illness [Celebrities Health Issues]
And it will be really shocking for many ladies who are not yet moms to believe that the stomach does not sink it automatically after the delivery. What you lose in only the baby weight which is hardly visible. So, you are left on your own to deal with this much amount of weight gain.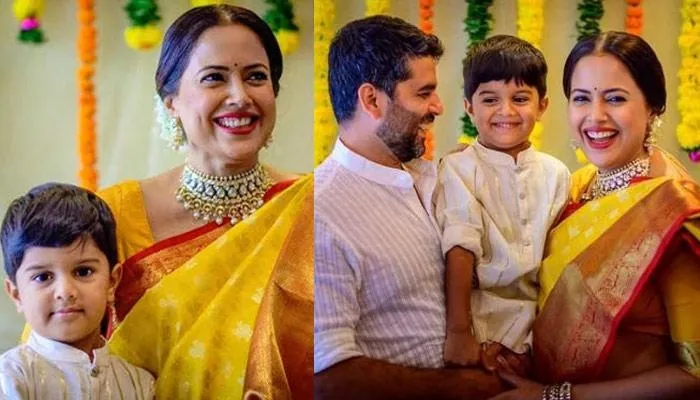 And Sameera's first postpartum period has not been quite smooth. She had to deal with excessive body weight for which she was not at all prepared. Also, she had a number of health issues and while dealing with all of them she went into complete depression. And she actually gave up during this time of depression. Later it was because of therapies and homeopathy that she is back.
Recommended Read :
And she has decided to embrace second-time pregnancy with a bang. She said that it is a planned baby. And during her first pregnancy, she was hiding a lot and now she has all opened up to the public and want to share that you can still look hot and be pregnant.
She has started a new trend of being #imperfectlyperfct and that's where she is showing the makeup-less photos of herself. Also, she is a great source of inspiration for other lovelies as well who are raising the fashion game-high with their preg bodies.
https://www.instagram.com/p/BzuqBUiHNcV/
Adding to this Sameera also recently had an underwater maternity photo shoot and the pictures have come out really gorgeous.
https://www.instagram.com/p/BzmpDU-nwFb/