When you're young and healthy, you probably don't see the need to purchase health insurance. Given the rapidly rising medical expenditures and the epidemic of lifestyle disorders among Indians, health insurance is a must for everyone. However, you must be realistic about the reality that sickness does not occur with a warning. A medical emergency can strike anybody, at any time, and have an emotional and financial impact, and what happens if you are not financially prepared to deal with it?
As a result, it is advisable that you purchase a health insurance plan early in life. Here are the top five reasons to purchase medical insurance plans before you reach the age of 30.
Why Buy Health Insurance?
The present COVID-19 pandemic has woken the entire globe up to the fact that medical emergencies are unpredictable and can create severe financial disruption. With a high infection incidence and no viable vaccination, individuals are beginning to see the value of having a solid health insurance plan.
Furthermore, with rising medical expenditures, access to good medical facilities and hospitalization bills might be financially challenging. As a result, purchasing health insurance for yourself and family can give you the extra safety you require in these trying times. Aside from the apparent benefit of having the financial security to care for your loved ones, a health insurance plan is extremely handy when it comes to combating medical expenses.
Reasons to Buy a Health Insurance Plan in India
Buy early for the best price
A plan with Rs 5 lakh coverage would cost roughly Rs 5000 if you were 25, Rs 6000 if you were 35, and Rs 8000 if you were 45. To acquire it as soon as possible to lock in the lowest feasible premium. You also use health insurance calculator to get Idea of upcoming premiums.
Because your employer cover is just not sufficient
With healthcare expenses rising at an exponential rate, the need for health insurance claims cannot be stressed. Compare the cost of a week's hospitalisation for a common disease to your company's coverage. You'll almost certainly be enticed to buy a cover right away. Still unsure? Consider the possibility that you will require more frequent medical attention as you age.
When you get health insurance, you gain access to healthcare services when you need them without having to pay out of pocket. That way, you can make greater use of your savings. Furthermore, with health plans, you can claim tax breaks on the premiums you pay for your insurance coverage under section 80D.
Because you are a busy executive
The truth is that you don't have to be 65 to require health insurance. Sedentism has increased the occurrence of lifestyle problems such as heart disease, cancer, lung disease, and stroke, which are claiming younger lives. As a result, it is critical to obtain insurance as soon as possible. Furthermore, health insurance policies provide annual health checkups to promote health awareness. Counselling, tests, and immunizations are examples of preventive treatments that can help you better manage your health.
Paradigm Shift in Lifestyle
Our way of life has just changed dramatically. Hectic work schedules, lack of time for exercise and sleep, fast food, and other factors have made us more prone to health problems. Furthermore, we disregard early indications and symptoms of diseases, which can progress to significant health problems.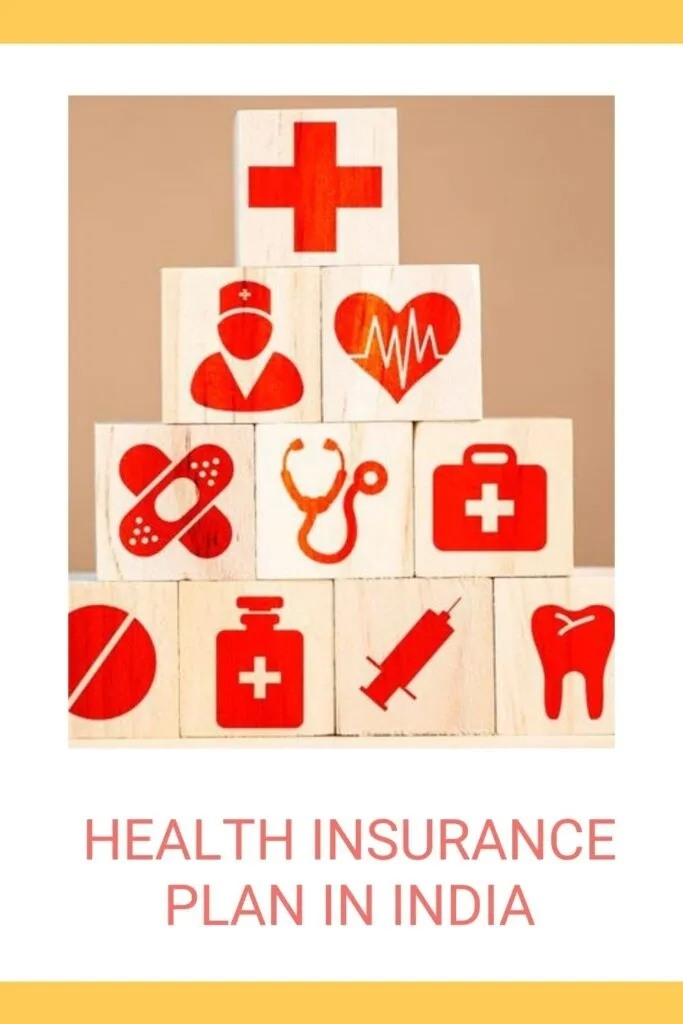 Early Incidence of Health Problems
Changing lifestyles have had a severe impact on our lives, leading to an increase in the early onset of various major health issues. Health insurance policies provide annual health checkups to encourage a healthy lifestyle.
Assorted Benefits of Buying Early
When you purchase a health plan, you must meet certain standards to receive all of the benefits. For example, to acquire coverage for pre-existing conditions, you will have to go through a 3- to 4-year waiting period. And, while you may not need these benefits right away if you are young, you may need them right away if you are old. As a result, if you get insurance early, you can take advantage of superior benefits and make full use of the policy.
Because it covers much more than just hospitalization
Not only does your new health plan cover you for daycare operations and OPD visits, but it also covers you for serious hospitalisation. Vector-borne illnesses are also covered. Most plans also include maternity benefits, which may be useful at this point in life. In addition, your newborn will be covered from the moment he or she is born, with no additional premium required.
A health insurance policy can help you pay for services such as ambulances and day-care procedures, as well as a variety of non-hospital related services such as chiropractic, dental, physiotherapy, optical, dietary advice, and some alternative therapies such as Ayurveda and Homeopathy, depending on your level of coverage. Some insurers will build a plan for you if you need a larger cover for your extended family.
Reviewing Your Health Insurance Coverage
In the event of a medical emergency, the health insurance coverage will offer you financial support. Health risks and uncertainty are unavoidable aspects of life. As a result, you must select health insurance plans that can adapt to your changing health insurance requirements/needs. Because health insurance is a yearly renewable contract, you must examine your health insurance plans to avoid having to pay for medical bills out of pocket.
Every year, go over your health insurance policy to see what you need and how much you should pay for it. It will assist you in selecting the finest health insurance policies for you and your family. Keep yourself informed of any changes to your health insurance policy on insurance company website or offline. Remember that reviewing your health insurance coverage yearly will raise awareness, and only awareness can protect your security.
Updating your health insurance plan not only provides you with broader coverage but also allows you to save money on premiums and avoid the effects of inflation and growing healthcare prices. Renewal of your health insurance policy is critical to ensuring that you are always protected. However, checking the policy is critical because it gives you an idea of how much protection you need to rise against sudden medical situations.