Finding the right hairstyle for your hair type and overall face shape is something that many people all over the world struggle with, but once you find one that suits you, you are good to go.
However, it is important to note that some hairstyles are not suited for fine hair as they can cause hair loss through repeated styling.
In this article, we are giving you an insight into the popular hairstyles of 2023 that will make you want to book an appointment at the salon as soon as possible.
Take hairstyle inspiration from none other than Hailey Beiber. What a beauty she is. If you desire a haircut that doesn't cut short your hair length, then a layered haircut will be perfect for you. It keeps your actual hair length and gives you a totally new hairstyle at the same time. You can flaunt your long-layered hairstyle at any party now.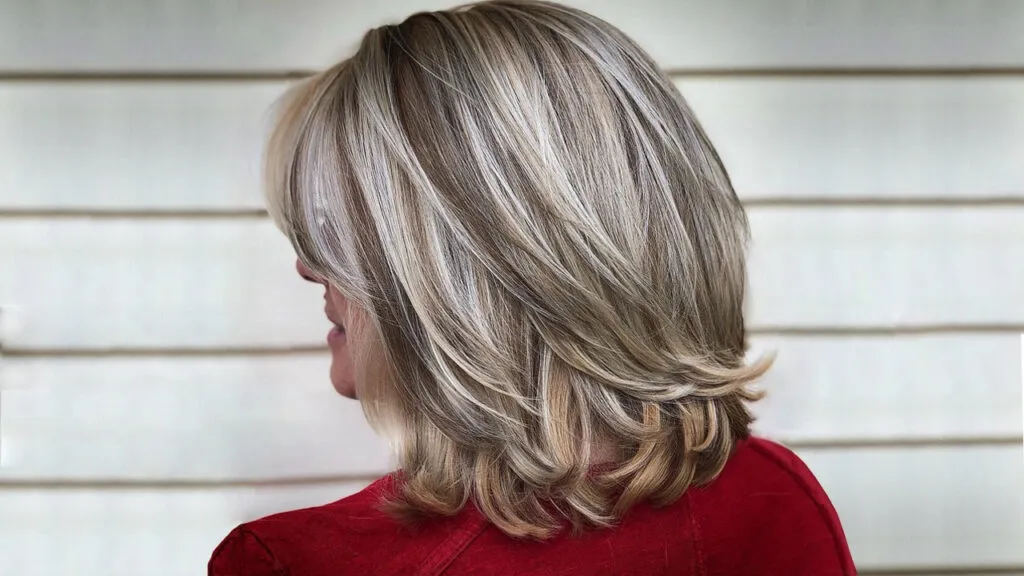 Get a bob to lift off some weight of your voluminous long hair. Flicked ends on a bob look very stylish and beautiful from behind. Plus, it keeps your hair settled. Get side bangs with your bob haircut, too, for a new look. It's a much-recommended hairstyle for middle-aged women.
Good news for ladies who have crossed their 50s and still glow like an angel, we have got a new hairstyle for you. A feathered bob looks absolutely stunning on white hair and makes you look like a model. Also, get face-framing bangs to keep the attention away from your wrinkles.
It's summer season, and you want to get a hairstyle that doesn't make you sweat all the time. Well, a cropped hairstyle is perfect for such a hot season, and you will still look very stylish and beautiful. This cropped hairdo goes with any outfit you wear and adds beauty to your overall look.
It's time to make medium-length hair stylish enough to be appreciated by everyone. A layered haircut for medium-length hair looks perfect. The layers will be divided evenly without making your hair look thin. Plus, it's the perfect hairstyle that suits any outfit you wear.
Older women have this maturity and charm on their faces that come with age only. Maintain that charm of your face with a lob haircut. Swoopy bangs will fall on your face, and you'll look magical. Your kids and partner will be amazed by this new hairstyle, and they'll tell you how much it suits you.
A pixie suits older women too, when you style it in the correct way. Ask your hairstylist to give you a feathered pixie instead of a normal one, as the former looks cooler. Your grey and white hair will suit the pixie haircut very much. You'll be the most stylish woman in the room once you get this haircut.
Only the name sounds weird, but it's actually a very beautiful hairstyle in reality. With an octopus haircut, your hair will be in different layers, starting from the front and end. Your forehead will be covered with wispy curtain bangs, and the rest of your hair will have flicked ends.
Miley Cyrus looks very stunning and beautiful in every haircut or hairstyle she tries. But, you can look absolutely flawless, too, once you get this modern mullet hairstyle like Mylie. This hairstyle frames your face beautifully, and you'll look unique and beautiful.
Get your dream of styling like a celebrity true with this tapered layers hairstyle. Look how Jennifer Anniston styled it. She kept her hair open, which is the perfect choice to show off the beautiful tapered layers. A center partition was like a cherry on top to make this hairstyle perfect.
A blunt bob is the best hairstyle you can get if you have a broad or wide face. It covers your whole face and makes it look a little longer. Keep your hair in the center partition to maintain the subtlety of the look. You should try the hairstyle for special occasions like formal events or parties.
Curtain bangs can be the best hairstyle decision of the year if you want to flaunt your round-shaped face. Make a high bun or any kind of updo to keep all the attention on the front portion of your hair. Curtain bangs also enhance your facial features, and you'll look truly stunning.
A mohawk is not what everyone pulls off because they don't know the right way to style it. A mohawk haircut is a very unique hairstyle, and to add to its uniqueness; you can color your hair in a bright color. For example, bubble gum pink hair color can suit you if you're wearing a similar-colored outfit.
With several celebrities leading the way, the bob has made its way back in 2020 in the form of a rounded bob. This simple hairstyle perfectly frames every face shape creating an effortless hairstyle for those that are always on the go. Whether you want to curl it, add texture or leave it completely straight, a bob makes styling your hair in the morning significantly easier, making it the perfect hairstyle for a working mum or those that spend a lot of time on the road.
Another take on the short hairstyle is the texturized pixie cut. This simple hairstyle is the perfect way to experiment with looks and colors all at once. With the likes of Scarlet Johansson leading the way in late 2018, this hairstyle is seeing an increase in popularity during the first half of 2020. If curling the top part of the hair sounds too time-consuming before work, simply brush the hair and apply some texturing spray and you are good to go all day long. In addition to this, you can also use hairspray to hold the style when going from a busy day at work to a night out on the town, giving you a simple style with minimal upkeep.
In addition to the short hairstyles that are highly popular in 2020, there are also several hairstyles for long hair that are very on trend right now. One of the most popular is the long effortless curl. This loose curl is the perfect summer style as it combines a more put together look with the effortless curls you get when coming out of the water. If you have long hair, this style is as simple as applying sea salt spray and leaving it to dry naturally, giving you an effortless style that lasts all day.
The final hairstyle for you to consider in 2020 is the Lob. This a long bob that is perfect for those that want short hair but are not fully committed to having a short bob. In addition to this, a lob is oftentimes is better suited to a rounder face shape as it helps to even out the face and frame the neck. This is another popular hairstyle for celebrities such as Millie Bobby Brown, Khloe Kardashian and Margot Robbie with many opting to chop their long locks for the warm weather we are set to see this summer.
Recommended Posts
With this in mind, there are a number of amazing hairstyles for you to try in 2020 that are flattering to almost every face shape and help to keep the hair healthy during your time in the summer sun. Which will you choose?