Omron offers a great pedometer for an efficient workout – Omron HJ-321 Tri-Axis Pedometer. This workout machine deploys advanced 3D sensors to help you keep record of your steps. The silent, small and cost-efficient pedometer is easy to carry that you can also clip to your waistband or carry loose in your bag while travelling. This pedometer by Omron is smart in true sense as it has a seven-day memory to estimate important workout data including distance, steps per minute, time and calories burned.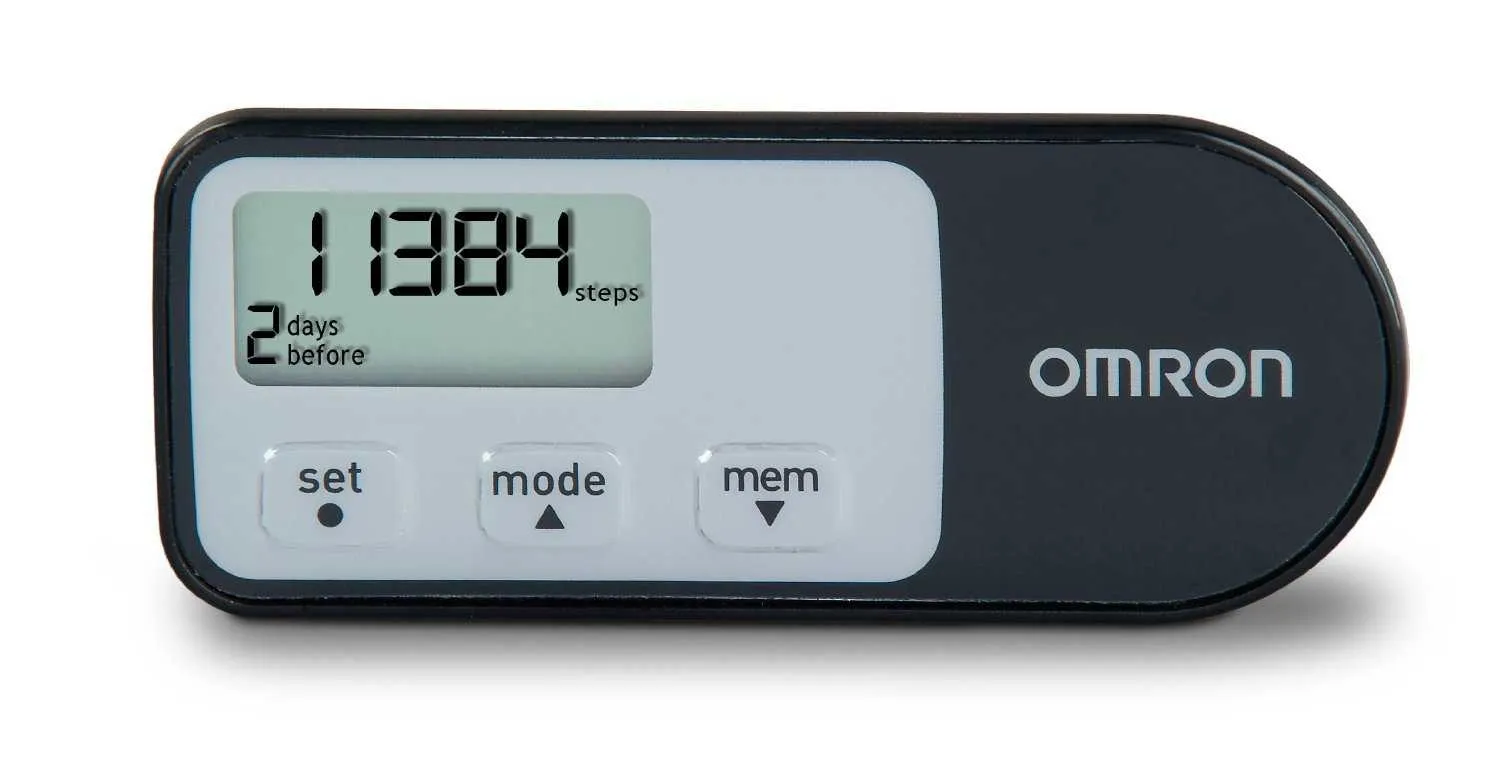 As recommended by healthcare professionals, walking around 10,000 steps everyday is good to stay fit and healthy. If you are keen to bring this health practice into habit then Omron HJ-321 Tri-Axis Pedometer is the device you need. It also tracks the steps and helps you reach your fitness goals. Built to last long, this is an advanced machine that provides details in charts and graphs. As its name suggest, it features a tri-axis design to tolerate a lot more tilt than any other devices available on the market.
Apart from being highly accurate, this is a silent pedometer which makes it more likeable. It records continuously, and resets daily at midnight.
The pedometer stays always on, but if no button has been presses for 5 minutes, then the display powers down. It comes with three buttons: Set button to help you change settings; Mode button that is used for changing different data displays; and, Mem to retrieve past records.
There are so many things to prove the worth of this product. Accuracy is one of the best things about this pedometer that makes it a top choice. Another thing is its smart sensor technology – tri-axis technology to let you keep it in position that you feel comfortable in.
Four tracking modes, automatic reset, accurate values and seven days memory compel users to add a few more numbers to their daily activity chart. The pedometer comes with a holder clip to keep in place.
Features to like about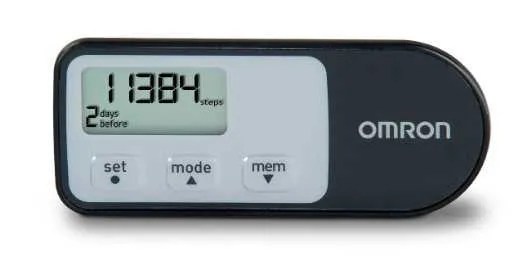 Buy Omron Hj Pedometer
The pedometer is designed with a smart sensor technology to give you precise data.
It can reset automatically at the midnight for daily precise data.
Gives precise count in any position you keep the pedometer.
Records steps, aerobic steps, calories burned and distance covered.
Helps you reach your goal by allowing you to assess activity data of seven days.
Things you may not like about this pedometer:
Although the screen displays data in large fonts that are easier to read, but the unit next to them are displayed in very small fonts, often difficult to read. This is what most of the users feel should be modified.
In addition, some users also report that this device counts steps even when there are no steps taken. This is when the device is in motion.
Final words:
Overall, Omron HJ-321 Tri-Axis Pedometer is one of the best instruments on the market for the price it charges. Most of the users believe that this device performs better than most of its competitors on the market. Also, the small footprint and the no noise design impress many of the users. No matter where you are going, you can carry it along and maintain your daily activity routine for a healthy workout. With seven day memory and data comparison ease adds more on the list of happy customers. An average rating of 8.9 out of 10 ensures it is a good purchase.
So what do you think of your Omron HJ-321 Tri-Axis Pedometer? Share with us.