Kajal Agarwal is one of the most well-known actresses in the Bollywood industry. After sharing South Indian popular actresses without makeup photos, now we have turned to another beautiful south Indian actress. She has received praise for her acting in the South Indian film industry for her varied roles. The Singham girl is known for her minimalistic fashion as well as her ethereal smile. However, Kajal is as beautiful without makeup as she is with it. Kajal's real life picture will make you wonder if she is the real Glam Doll.
Recently shared pics – Urvashi no makeup photos
Kajal Agarwal No Makeup Photos –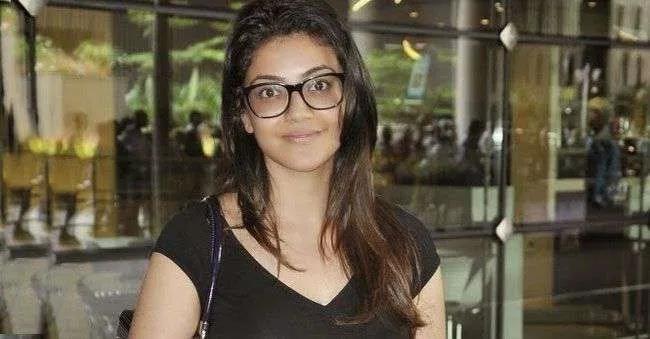 It is very rare to see celebrities in their real life without makeup. Here we can see Kajal's no makeup photo. Wearing her glasses in a black T-shirt, she signifies how truly beautiful she is even though she has not applied any makeup. Just like a real glam doll.
This is a selfie clicked by Kajal Agarwal during a trekking trip. Here again, we can contemplate the charm that she has even without the makeup. The glow on her skin is ever-present and unlike other, the skin tone barely changes for her with or without makeup.
The above picture truly shows the grace that she carries and proves that the makeup does not show the true beauty. Here we can see Kajal endorsing a brand with a beaming smile wearing her black glasses in a plain white top. Her skin without makeup is as radiant as ever.
Kajal through this pic shows that any color suits her. Wearing a simple white salwar suit she dazzles with her smile and minimalist makeup. Her open hair adds to her charm as well.
In the above picture, Kajal proves that you don't need excessive makeup to show the world how beautiful you are. Her bare face looks with a blue jacket and white top truly shows what a natural beauty she is.
What makes Kajal Agarwal special is her glowing skin even without makeup. The complexion of hers hardly changes in the absence of any considerable makeup. Her dressing sense truly compliments her beauty. Her pink salwar and her earnings are a good example.
In her sans makeup look, you can identify Kajal Agarwal is loaded with cuteness. In her blue denim and chequered shirt, she encapsulates the viewer even though she has hardly used any makeup.
The above picture of Kajal shows how minimalist fashion can uplift your persona. Donning a yellow plain top with white trousers, and proper jewelry and an eye-catching smile, Kajal displays her beauty remarkably.
Clicked during her holidays, Kajal Agarwal without makeup is a stunning beauty. Wearing a crop top with Garfield print shows that she can pull off any attire without compromising her elegance and grandeur.
Looks like Kajal Agarwal is completely mesmerized by Salman Khan as we are by her beauty. A pic was taken while traveling shows how simple chequered shirt suits and compliments her.