As the winter sets in, you need to gear up for a proper skin care treatment, whether you like it or not! Winter season is not so friendly for your skin. The coldness and the low humidity absorb the moisture from your skin 'daily'. If you let this air steal all your moisture every second then you may end up with extremely dry skin which can even crack and bleed. Now you wouldn't want that to happen during the harsh winters, would you?
But if you are planning on staying indoor all the time, then let me inform you that even the indoor heat, hot showers and strong cleansers can rob off your precious skin moisture!!
So, in order to keep your skin healthy, youthful, smooth and moisturized, you need to get some additional skin care treatment.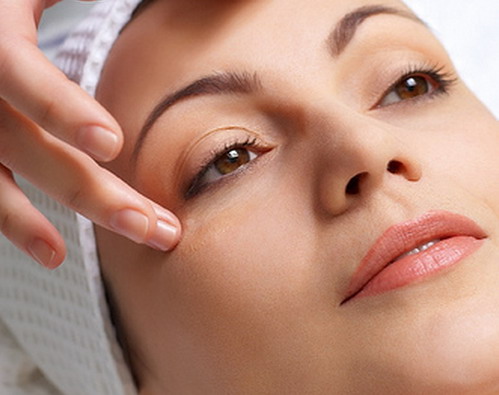 Read on to find out the 10 best tips for winter skin care treatment to get radiant skin.
Wash with Lukewarm water
Warm water during winters feels heavenly. But in order to make it heavenly for your skin too, you need to follow some steps. You need to check that the water is not too hot for you, even though you may like it! If you have a habit of washing your face and hands on certain intervals, try washing them with lukewarm water instead of warm water. The high temperature of the water removes the essential oils from your skin making it dry. And also try avoiding taking too many hot water showers per day. This will help your skin retain the oils to keep it moisturized!
Use moisturizing lotions or creams just after the wash
Using moisturizers during the winters is a must need. But the best time to moisturize your skin is just after you have a shower or a wash. The skin is able to absorb more of the moisturizer when it's damp! So, carry your moisturizing bottle every time you go for your showers!!
Plus, you also need to use good quality moisturizer in order to get the best results for your skin.
Some of the best quality moisturizer which you may use are:
Olay Moisturizing cream
Patanjali aloe vera gel
Nivea soft moisturizing cream
The body shop vitamin E intense moisturizing cream
The body shop aloe soothing day cream for sensitive skin
Choose your moisturizing cream wisely!
While buying your moisturizing cream you also need to see that the cream suits your skin. Not every moisturizing cream is made for your skin type. Some creams are made particularly to moisturize certain skin type such as dry, oily or normal skin type. So be careful and choose wisely the moisturizer you use.
If you are oily skinned, then the best moisturizer for you is: Lotus Herbals Alphamoist Alpha Hydroxy Skin Renewal Oil free Moisturiser
If you are a dry skinned beauty, then you may use Shahnaz Husain Shaglow Intensitive Moisturiser!
And if you have combined skin, then Simple Clear Skin Oil Balancing Moisturiser is best for you.
Protect your skin
In addition to keeping your skin moisturized, you also need to protect your skin by wearing gloves, scarves and woolen clothes! Also use good quality sunscreen during the winter as even the winter sun can damage your lovely skin just like the summer sun.
Some of the best winter sunscreen you may use are:
Lakme Sun Expert
Kaya Daily Moisturizing Sunscreen
Lacto Calamine Sunshield
Ayur Sunscreen Lotion
Garnier Sun Control Daily Moisturizer
Lotus Herbal sandalscreen
Use Humidifier in your home
The heating system used indoors during the winter absorbs the moisture from the air. This has a negative impact on your skin, as it leads to more drier skin. So you need to install a humidifier to control the humidity in the air, especially in your bedroom!
Also try installing the top rated ones in your house, you don't really want to compromise with your skin care treatment!
Some of the top-most humidifier available in the market are:
Pure Enrichment® ultrasonic humidifier
Honeywell™ humidifier
BONECO(Air-O-Swiss) AOS 7147 Ultrasonic Humidifier
Vicks® Vul520 Filter-Free Cool-Mist
Honeywell™ QuietCare™ Humidifier HCM-6009
Drink adequate amount of water
You also need to drink to adequate amount of water daily. Generally, during the winter, we tend to drink less water as we consume a lot of tea and coffee. But water must also be consumed to hydrate our body. Drinking lukewarm water with lemon juice is best for your body during winter!
Use overnight moisturizer
Its better to use an overnight moisturizer for your skin instead of using gloves and socks. As the heaters absorbs all the moisture in the air in the room, your skin becomes vulnerable even though its covered. So, using a moisturizer can help maintain the moisture in your skin the whole night!!
Exfoliate your skin
Our skin gives off dead skin cells more during winter, particular on our hands. However, exfoliating is something which we tend to ignore during the winter. But it should not be done. The moisturizer itself is unable to get rid of the dead cells as they are plentiful. So, using an exfoliater is a good option!
Try finding a good exfoliating scrub for your face and your hands as well. It would help in making your skin look smoother during the winter.
Some of the best exfoliate scrubs to use in the winter:
Ives apricot exfoliate scrub
Seaweed salt exfoliater
Avalon organics Lavender exfoliater
Molton Brown's Black pepper exfoliater
Loofah exfoliating scrub
Avoid Toxins
If you have any skin allergies and skin problems like psoriasis, eczema or dermatitis, then you should try to avoid allergens and irritants. During winter, your skin is more vulnerable so, you must try avoiding all those products which may damage your skin. Try not wearing irritating fabrics, avoid the use of chemical laden detergents, harsh cleansers for your skin and use moisturizer suited to your skin type.
Eat food which can hydrate you from inside
During winters, you should consume food with higher water content. Eat fruits like watermelon, apples, oranges, cantaloupe, kiwi, and watery veggies like zucchini, celery, carrots, cucumbers and tomatoes. Make sure your body is getting enough Vitamin C and zinc which support healthy production of elastin and collagen! Also consume an omega 3 supplement, fatty fish and flax-seed which give your skin the required nutrients to make them look smooth and supple.