We all know about the sudden break-up and divorce of Angelina Jolie and Brad Pitt. Things really turned ugly and they didn't look back at each other. The reports were claiming that both of them individually decided to concentrate on their work life and do what is best for their children.
But now sources are claiming that there is a new mystery man in Angelina Jolie's life. And of course, we all are interested to know who this is. And the mystery man is none other than latest internet sensation Keanu Reeves.
How Angelina Jolie looks beautiful in this age – you must know Angelina Jolie diet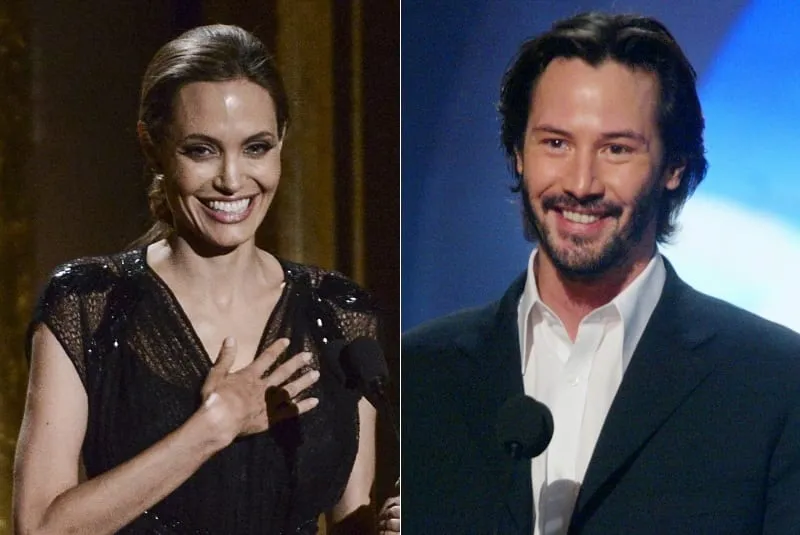 Yes, everyone seems to be crazy about this man. And it seems that he has left his marks all over the world in the last month. He is right now basking in the success of John Wick franchise with recently released Chapter 3 – Parabellum. His cameo in Ali Wong's Always Be My Maybe and joining the voice cast of Toy Story 4 are all making his fans groove over him. He is definitely having a great year.
Now it seems that Angelina Jolie is also taken over by the charm of Keanu Reeves. One of the sources said that he is one man who Ange is excited to meet after meeting her ex-husband Brad Pitt in the year 2004.
https://www.instagram.com/p/BynbE12AYyB/
Angelina has moved to the Los Feliz neighborhood in Los Angeles after she and Brad split. Recently, Brad Pitt has to give a warning to Angelina. And that's where Keanu's mother also leaves. Keanu frequently visits his mother and that's how the two got connected.
Recommended Read:
One of the insiders said
"Keanu's really close to his mom and visits her all the time. That's how he came to meet Ange (Angelina). They found they have a lot in common, and the attraction was definitely there."
https://www.instagram.com/p/Bw7xBWxgMSP/
https://www.instagram.com/p/Bw7KbCgAvnI/
It is said that Keanu has also met Angelina and Brad Pitt's children and it is said that children are quite fond of him. Also, Keanu's mother is also interested in Angelina Jolie because she wants her 54-year-old son to settle down soon.