Once in a while, it is good to look back at our past. Our ancestors have given us so much knowledge and tradition that it is a crime not to remember them. Perhaps one of the best things our grandmothers have passed on to us is their beauty secrets.
There are plenty of ancient beauty tricks that can definitely do us good. Herbs and spices as masks are noteworthy, while jade roller benefits can be very interesting. The list goes on and on. The truth is, our ancestor's beauty routines should be reminisced and revived.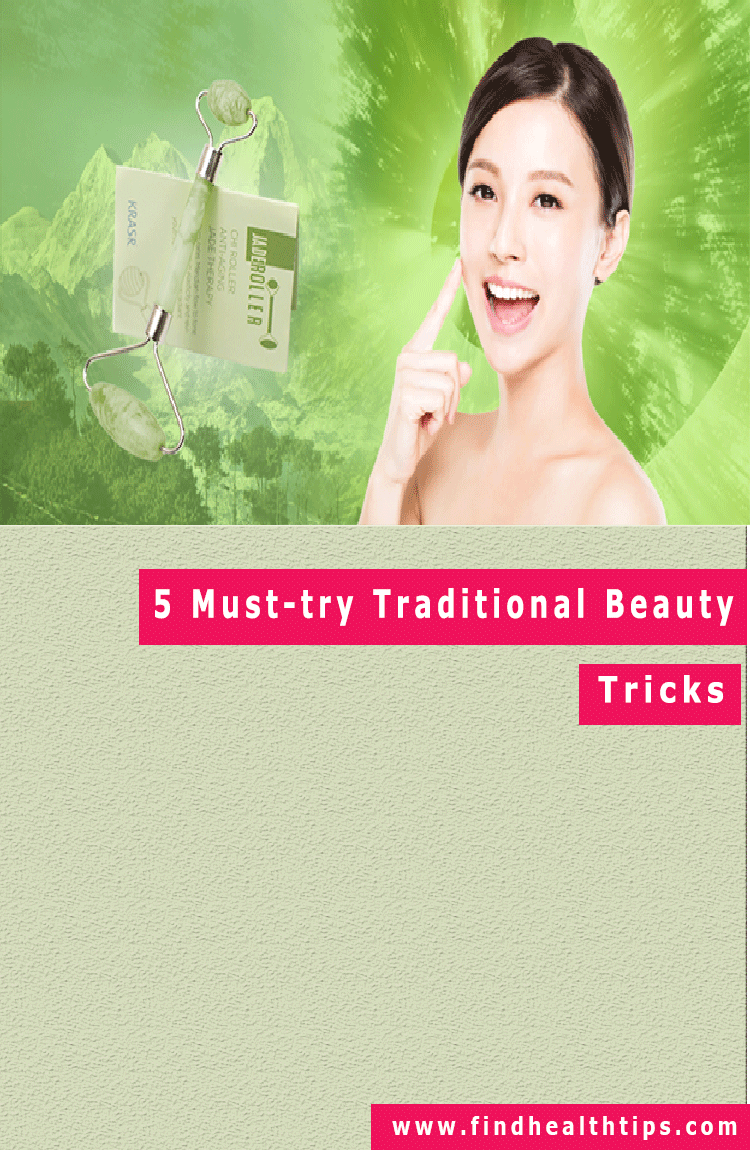 Here are some of the traditional beauty secrets that we should try:
There's a reason why our grandmothers had such thick, luscious hair. Aloe vera is a plant that is known to have a lot of beautifying and healing properties. It has enzymes that actively repair dead skin cells. It rejuvenates the hair and promotes hair growth.
Here's what you need to do: For strong and smooth locks, mix aloe vera juice and extra virgin coconut oil. Apply it on your hair and leave it on as long as it is possible for you.
Turmeric, sugar and coconut oil body scrub
Turmeric is a spice that has clinically-proven medical benefits. It is good for the skin too, as it gives the skin a youthful glow. It has long been used as a body scrub before Indian weddings to give the bride gorgeous skin. The scrub will taint your skin yellow, but that is nothing to be alarmed about. It's better to apply the scrub in the evening since the color usually fades overnight.
Here's what you need to do: Mix two cups of sugar and ¼ cup of turmeric powder. Slowly mix in coconut oil to achieve desired texture. Gently scrub on the body and the face, and leave it on as long as possible. Wash it off with warm water, but do not use soap, as soap will just wash away the turmeric.
Argan oil is a Moroccan beauty secret that is now used by ladies from all over the world. This oil makes the hair softer, shinier, and silkier. It is an excellent hair conditioner, and can even help tame frizzy hair.
Here's what you need to do: Rub a few drops of pure argan oil between your palms and apply it all over damp hair. Massage into the scalp and tips as well.
The jade facial roller dates back to seventh century China and has been used by wealthy Chinese women. Jade roller benefits range from depuffing the face and reducing fine lines, to helping your skin absorb your beauty products.
Here's what you need to do: A jade facial roller is made of a piece of jade and a handle. After cleansing your face and applying your moisturizer, start massaging from the nose outwards to your cheeks, to your hairline. Work your way downwards to the chin area, going to the ears for an instant depuff.
There is more to eggs than omelettes. Eggs, especially the whites, are packed with proteins that hydrate the skin and give it an instant face lift.
Here's what you need to do: Separate the egg whites and set aside the yolk for other uses. Whisk the egg whites slightly. Apply the egg whites to your face. You can use a clean makeup brush for ease of application. Apply strips of paper towels to create a peel-off mask. Once it dries, peel off the mask, and rinse your face with warm water.
Rose water has strong anti-inflammatory properties that help fight redness and irritation. It helps remove excess oil and dirt that may be trapped in your pores. Rose water is also an excellent moisturizer, revitalizing the skin for a refreshed look. Plus, it smells lovely, so it helps you wind down at the end of the day.
Here's what you need to do: Remove rose petals from the stem and run them under lukewarm water. Add them to a pot and top with distilled water. Bring the water to a simmer and cover. Strain the solution and store in a clean bottle. Wet a cotton ball and apply it on the face. You can also use rose water as a mist to set makeup.
There are many natural beauty tricks that have been proven effective over the years that they have been used. If you're not yet convinced with the jade roller benefits and the advantages of using various herbs and spices in your skin care regimen, all you need is to ask your grandmother. The beauty tips she will share with you will surely be worth the try.