KISS ……..
One of the most endearing words in the dictionary of human relationships has the power that can give rise to a whole spectrum of emotions in any lover. A single kiss can send a lot of messages that expresses your hidden desires and fantasies to your partners. It helps two lovers to relax, enjoy and get cozy with each other when you are getting intimate, be it your first time or just another special intimate moment. With so much and more, a kiss is a gateway to experience a wonderful bliss called love making.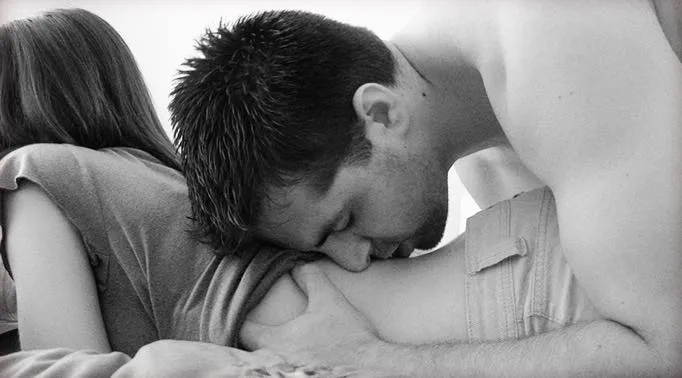 The essence of love making between two lovers begins with foreplay. Yes, this is the most important and a little tricky part that generally leads to a hot session of steamy and passionate lovemaking between couples. In a clichéd way, foreplay depends on the guy or the dominating partner. However, women also do have a few tricks rolled up on their sleeves when it comes to foreplay or let's say "seducing her man". Foreplay can be initiated with a lot of seductive and sexual behaviors and finally ending in kisses – long and passionate kisses – that lead the couple in the final drama.
Related Post:
So, if you have already started wondering what the most passionate kisses are and how to learn the art of kissing, take a look at these 7 types of steamy and hot kisses that make you go for 'it' passionately and fervently.
The teaser kiss
While in foreplay, the kissing generally begins with teasing each other. Teasing ignites the fire of passion and lust in between the couple which paves the ground for all the passionate activities to be done later. The teaser kiss is one of the most exciting ways of kissing your partner and making her ready for the more explicit lovemaking session by giving advanced impressions. Be a little naughty and run your lips quickly on your partner's lips. Bring your lips as close as possible to hers and surprise her with planting a kiss on her mouth just when she closes her eyes as a note of complete surrender. A teaser kiss can get your girl begging for it more than ever!
Nibble it on!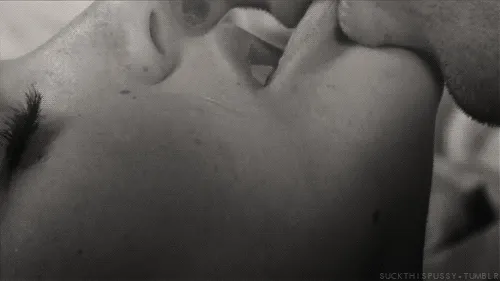 Nibbling is supposedly the most sensuous kiss of all. And when it comes to making love passionately this kiss is a pure turn-on. Even a simple peck can turn into nibbling each other's lips and earlobes. While you are kissing your partner fervently start nibbling her lower lip softly and let her enjoy the rush of hormones within her body. Once you are done with her lips slowly move towards her earlobes and nibble it gently so that she can feel the heat right away. There can't be any better start than this for your lovemaking session burning with passion. Nibbling can be done by either of the partners.
The sizzling French kiss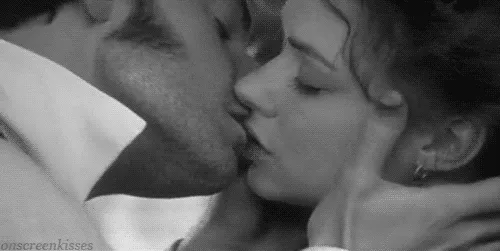 This is the most famous among the various types of kisses in the world and definitely the most romantic of all. You can't miss on a French kiss when you are ready to make some passionate love to your partner. With this kiss, you just cannot get your hands off each other at least for the next few hours. Yes, literally a French kiss takes you to the high roads of ecstasy and the darkest pleasures of human lives. It is intimate, it is bare and it is outrageously electrifying. Dive deeper into each other's mouth and play with the tongue intricately until both of you want to take it to the next stage.
The perfect lip lock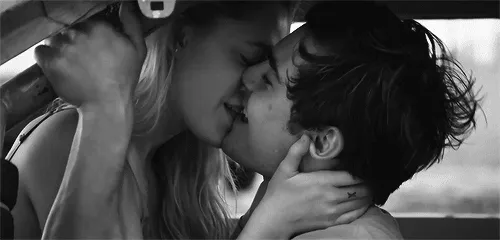 If you are in love with the charming and passion-filled ideas of lovemaking and want to try something immensely fervent the next time you make it out then lip lock is the ideal kiss to show you the right way towards your intimate journey with your partner. Lip locking has its own old-world charm that is filled with passion and the deepest sense of love for your partner. Lip lock looks just like a simple kiss, however. it holds the true ignition required for steamy and passionate lovemaking between couples. Lip lock not only involves kissing each other's lips feverishly but also involves touching each other and feeling the heat at the same time.
The steamy smooch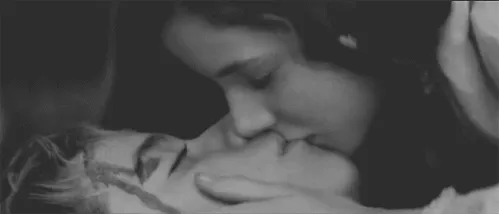 Smooch is the perfect way to say that you want your partner more than anything else right at that moment when you are completely lost in her. The sensational feeling of a smooch will embrace you and your partner in a steamy romance and lovemaking. This particular kiss does let each of the couples to feel their lust for each other. While you hard press your lips on your partner's mouth during a steamy smooch and suck them hard the chemical reactions start brewing inside making your love-making session really hot and steamier like never before.
The lizard kiss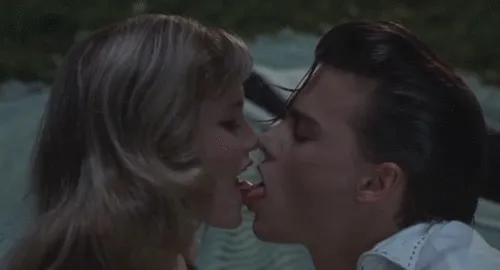 As the name suggests, the lizard kiss involves your tongue and nothing more. You do a lizard kiss when you are in the middle of the high drama with your beloved. It is raw, it is passionate and it is feisty in every aspect. So, when you are on the high roads to meet the greatest ecstasy known to humans you indulge in playing with each other's tongue and taste their scent and smell in order to get the best experience of lovemaking. A lizard kiss makes you forget the separate existence of your bodies and you feel deeply engrained in each other forgetting the surrounding. This gives you the required kick and leads you towards the ultimate stage of lovemaking.
The sexy love bites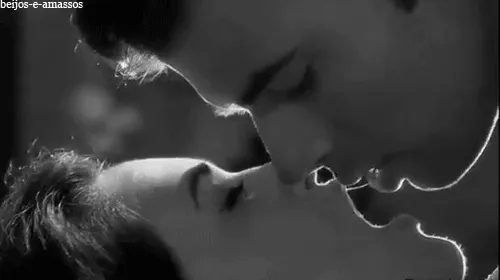 Do you want to leave a mark of your love on your partner's body? Well, if this is one of your wild fantasies while making love with your beloved then you need to give her a few love bites. Yes, as steamy and naughty as it sounds, loves bites are kisses that involve small nibble or bites on your partner's lips, neck, nape, thighs, and of course on the breasts. However, you just cannot get too harsh with your bites as going soft is the mantra to make her crave to get more and more of you. Just nibble the skin a little so that your partner can feel much ecstatic than ever.
………A kiss can wipe away your tears, charge you up and make you fall in love again and again with your beloved. This tiny little thing happens to be one of the most powerful gestures a person can enact and experience while being in love. Psychologists say kissing your beloved every day strengthens your relationship, boosts your confidence, and makes you happy.
And when it comes to lovemaking, you can't even initiate the session without indulging in passionate kissing with your partner. Kisses are the stepping stones that finally lead you towards the ultimate door of ecstasy and happiness. Kissing while making love make the session more desperate, indulgent, and steamy. It makes your partner feel the warmth of your love and help to get prepared for a sensuous love-making session. So, indulge in these 7 types of passionate kisses with your partner every time you make love from now on…