Getting fit is always more enjoyable when you have something new to try. The world of fitness is definitely not a disappointment when it comes to trends, as it can be hard to keep up with all the latest health tips and tricks. To guarantee you can enjoy from something new and fun, while staying healthy and fit, we've gathered the top five fitness trends for 2017.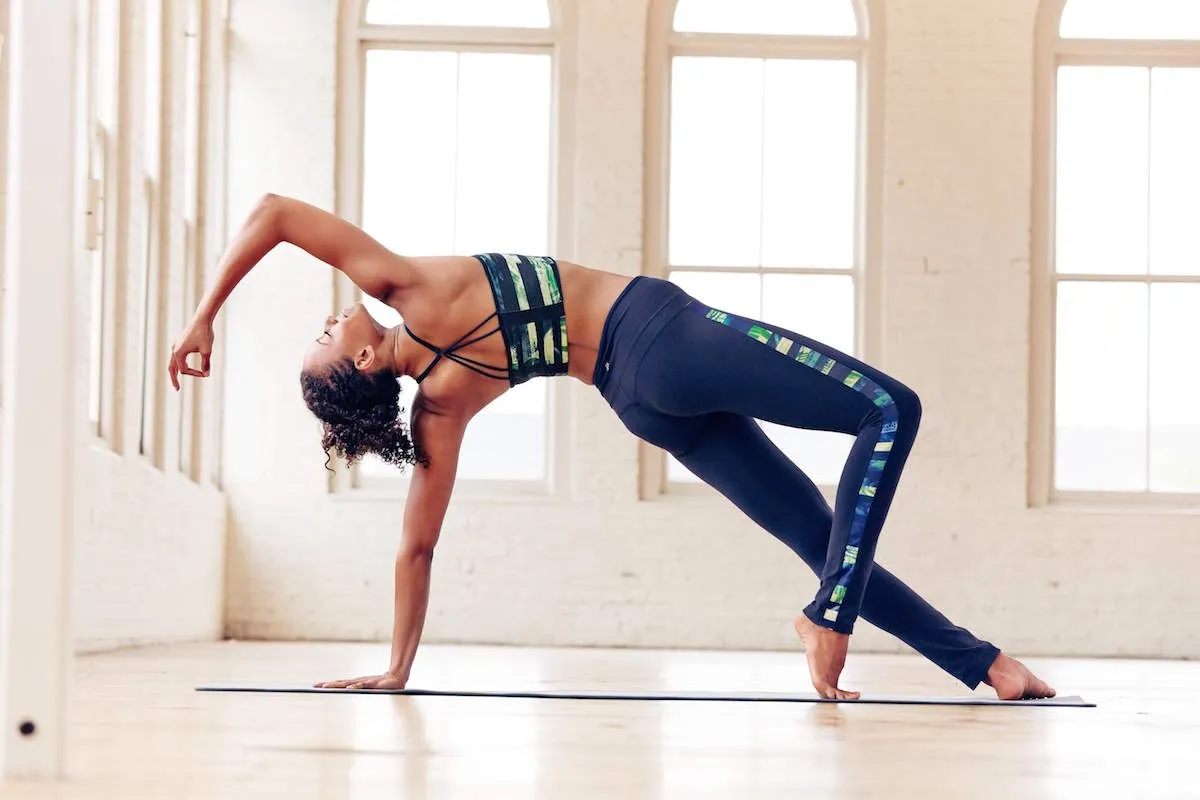 1. Virtual Reality
You'd be wrong to believe virtual reality is just a thing for nerds and geeks. The digital world is taking over the fitness world as well, with virtual reality offering plenty of things for staying active. Not only are the average games on HTC Vive going to force you to move your butt around the room, the digital world is starting to see its fair share of virtual fitness experiences. The Box Method in the UK, will start a 'world's first virtual boxing experience' and others are likely to follow in the footsteps. So, if you are looking for something new and exciting, virtual reality might be your fitness pick for the year.
2. Going out
Fitness is moving out of the gyms and into the wilderness – or, well, your local park. Outdoor gyms will become increasingly popular in 2017 and camping and hiking will increase as a form of exercise. Camping trips to Uluru are therefore not a bad idea at all. Furthermore, the hit exercise for 2017 won't be yoga or spinning, but Parkour. The exercise form of running around your local area and using objects like stairs of walls as an opportunity to jump and run will be perfect for anyone looking for something new.
3. Splashing in water
Aside from running around in the city or nature, 2017 fitness trends will also see you splashing in water. Water workouts are a popular thing and we Australian's will surely love it. Hydro, the circuit class done in pool, together with aqua jogging are taking the world by storm. There's even the option to try water-based Pilates if you aren't into the fast-paced workouts. The great thing about water-based sports is that anyone can do it. Water is much gentler to your joints, making the exercise less straining on the body. Water also provides natural resistance to ensure you get enough workouts without adding too much strain on the muscles and joints with weights. So, get your swimming gear sorted and start enjoying the benefits of water fitness.
4. Super foods to get fit
Fitness is not just about doing the right exercises, as nutrition plays a big role in staying healthy and fit. The importance of correct nutrition has been growing and will continue to do so in 2017. Furthermore, super foods are not going away, but new ones continue to be added to your shopping list. The year's biggest must-have is ghee butter. It might not seem that healthy – after all, it is fatty and creamy – but the benefits of ghee are becoming more evident. The butter is the basis for most Indian cuisines and it can be used for both savory and sweet dishes. In addition to the traditional Indian flavor taking over as a power food, we'll also be seeing plenty of arctic berries on fitness food shelves. Berries such as ling on berries, bilberries and sea buck thorn will be making headlines in the year. Check out the Love Arctic website for more information about these super foods.
5. Appreciating the mind
Finally, while 2016 focused on ensuring you have the best abs and the most toned body, 2017 is about finding that inner strength and peace. It's not just about the physical changes and benefits, but also about the mental advantages you gain through exercise. Therefore, classes are adding elements of mental exercises to coexist with your average yoga or kickboxing classes. There will be emphasis on things such as breathing and reflection. You'll definitely want to give mindfulness a try as well. Try books from Penguin and learn to end your physical activities with an appreciation of what you've done.
Getting fit has never been easier or more fun! There are plenty of opportunities out there, with all sorts of trends catering for unique abilities and tastes. Getting started won't even cost a fortune, if you look around for the above fitness products and equipment online. The coupon code website, www.ozcodes.com.au, has currently hundreds of offers for fitness and sport related retailers. So, gear yourself up to hit the gym!
And remember, when it comes to being healthy, the key is to find the things that suit you – whether or not they are the top trends of the moment! You need to enjoy what you are doing in order for it to work in the long run.