Every week we bring different hair color photos for you. This week look at the collection of green hair color shades in 2020 followed by Instagrammers. These green hair color shades can be used as temporary green hair color or green permanent dye hair color.
Look at the Green Hair Color Photos Below:
With a subtle touch of black and deeper green undertones, Forest Green is truly one of a kind. This color is fun, a head-turner, and makes you feel like a goddess on the earth.
A beautiful and awestruck combination of dark green hair color, gracefully blending with a neon highlighter shade. Lime Green comes under bright shades of green and is definitely a jaw-dropper. It looks more beautiful when paired with another color to balance out electric vibes.
If you are bored with dull colors, then we have something for you. The Artichoke Green is a vibrant and light shade that looks amazing on medium to light skin tones. When paired with purple hues, Artichoke Green looks as beautiful as a peacock
With brown, blonde roots, and lighter olive strands, Army Green hair color falls under the light green color section. It is definitely a beautiful shade that looks more flattering on light skin tones and bob hair cuts. Army Green is very neutral and makes you stand out in the crowd but in a more subtle way.
Neon Green is a popping and sparkling color that speaks about the future itself. The color is darker on roots and gradually becomes lighter as a lime towards ends. It is a bright, refreshing hue that works great on light to dark blonde hair.
If, after pastels, you are more into minimal and light yet attractive colors, then you might have hit the jackpot. Sage Green offers a vibrant green with earthy undertones to make it look appealing yet subtle.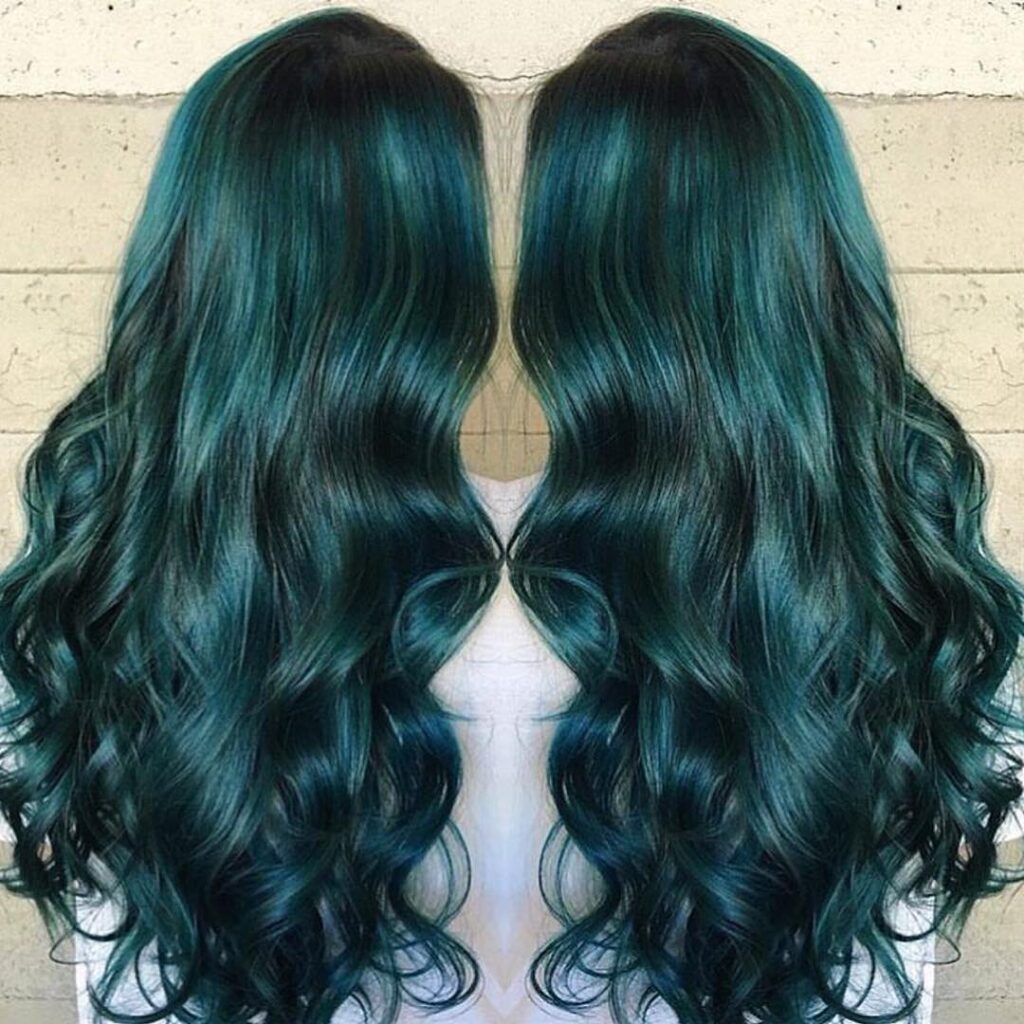 As the name itself suggests, Hunter Green is a very dark hair color that goes well with medium to light skin tones.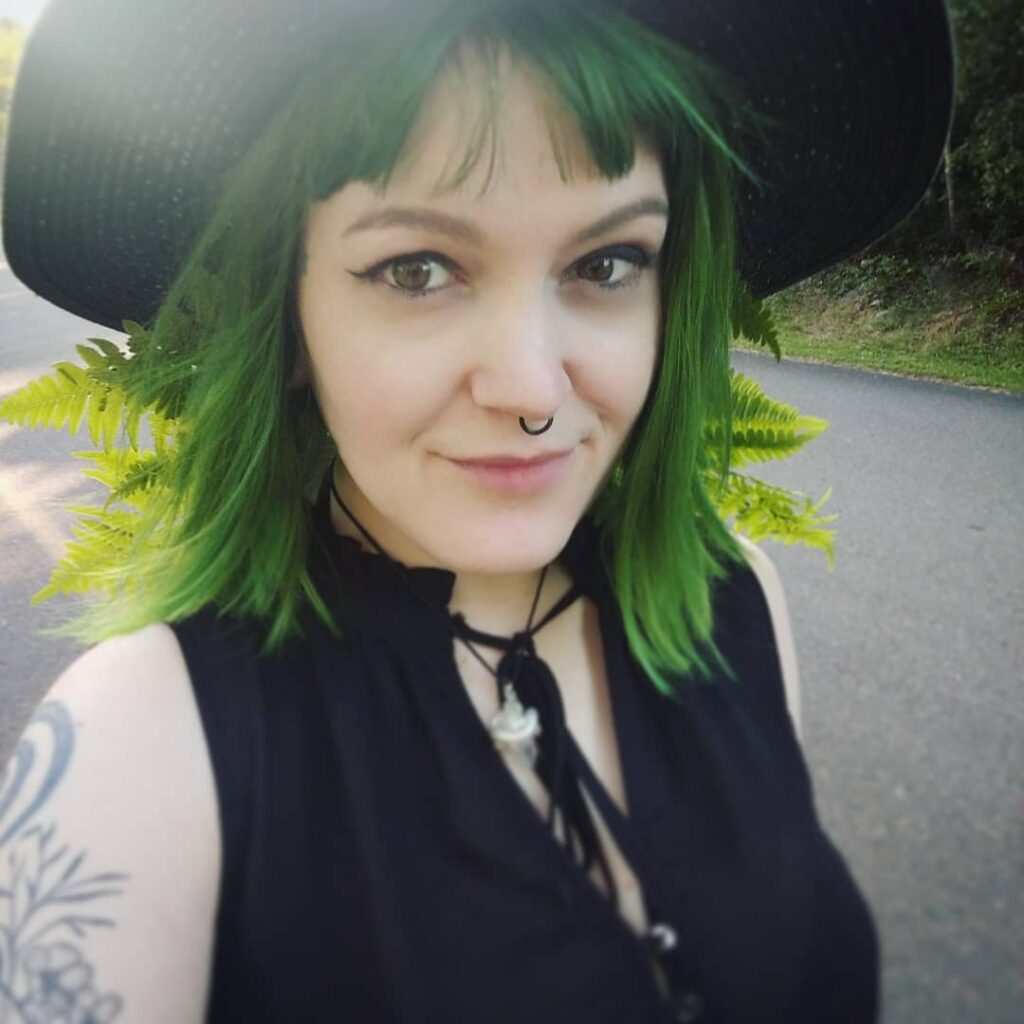 With a dark evergreen forest type color all over that is balanced out with a lighter shade, Fern Green will make you look like a forest fairy. This is a perfect way to spice up your bob cut or blunt hair cut.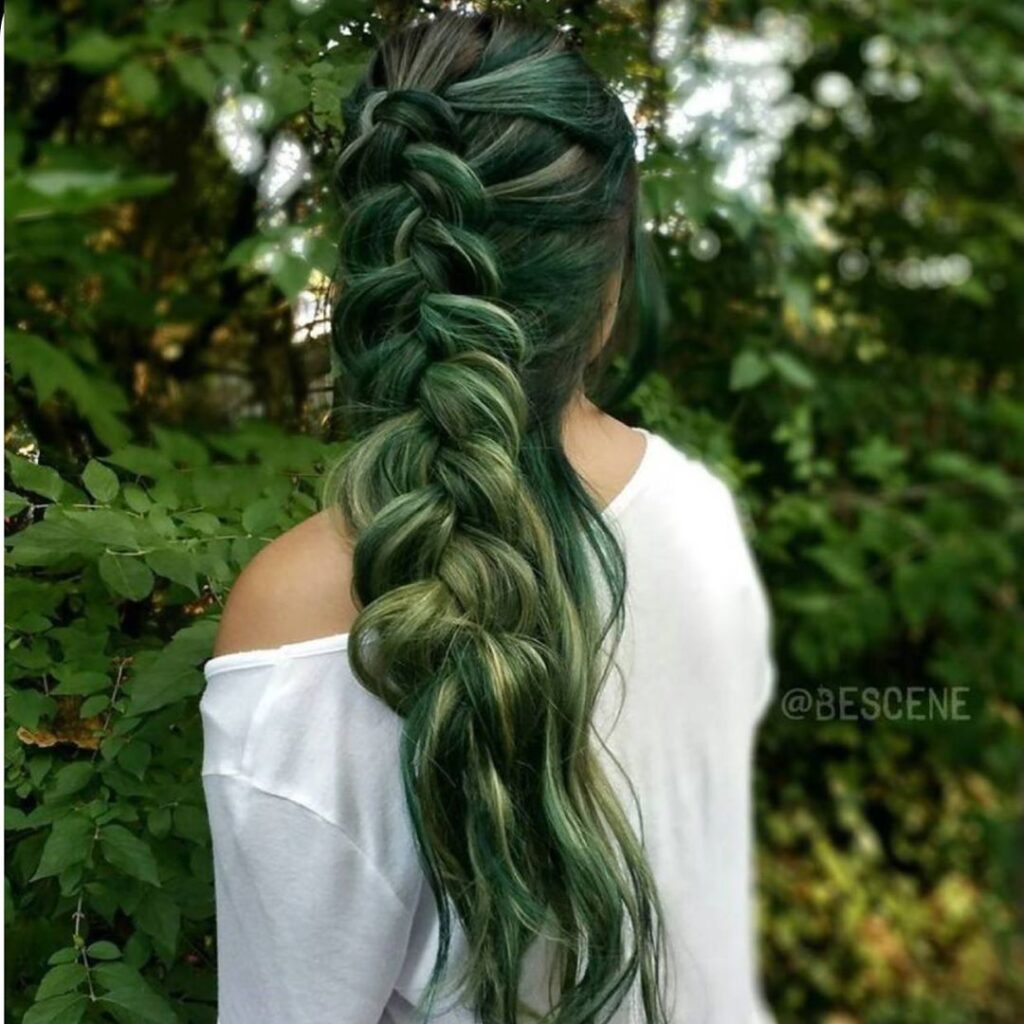 If you got smitten by olive green's subtle grey and yellowish undertones, then you will also like Moss Green. Featuring similar hues and undertones, it is a bold look that looks flattering on all skin tones.
Green Tea hair color generally falls under the 'light green color' category. It has an unbeatable blend of neon green highlighter shade and dark brown or black roots with subtle ashy undertones. With this color, clients no longer have to worry about growing their hair since roots will remain darker.
With nice black and dark green roots and a super edgy results, clients no longer have to worry about growing their hair out. Emerald green goes well with medium to dark skin tones.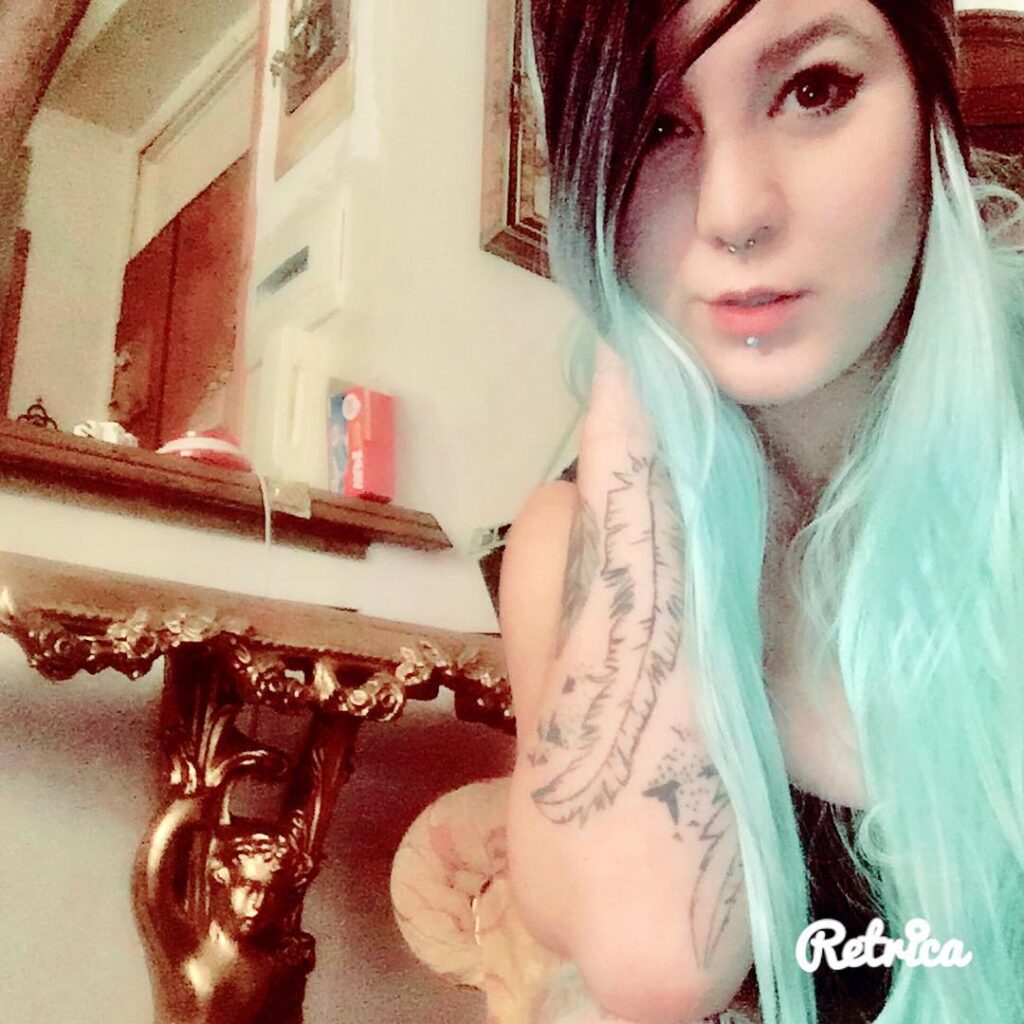 If you also adore the pastel hair trend, then you might like the Green Mint as it gives a resemblance of the green pastel tone and looks wonderful on light skin tone. It is another refreshing and neutral green shade that looks wonderful when paired with a blunt cut.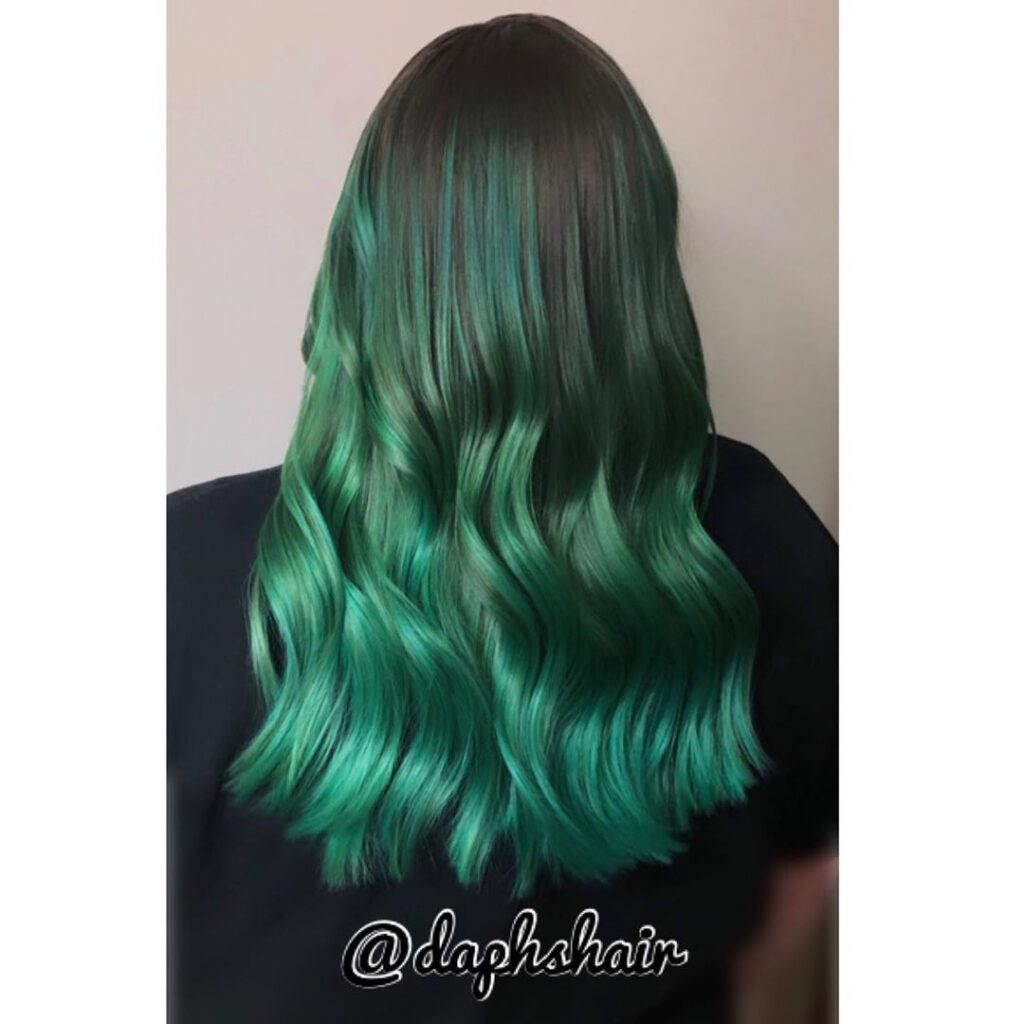 Kelly Green is a strong, vibrant, and one of a kind hair color. It has yellow undertones that look gorgeous with the whole badass vibe.