Bollywood is the land where fairy tales comes into reality and dreams are accomplished in the best possible way. With fame, comes the complications and the dire consequences of continuous spotlight on the lives of the celebs. They are constantly being monitored, followed and paid attention. The hottest topic that is always highlighted by the media is the weight loss or weight gain of our stars.
Weight Loss of Bollywood Actress Fat to Fit
To make big in Bollywood, it is always considered that a hot and well-shaped body is pre-requisite. Following the same trend were the below mentioned celebrities who have gone from being fat to fit to enter the pink villa. Moreover, they have succeeded in gaining the love of the audience and make a mark in the industry:
Here is the List of Bollywood Celebrities Went from Fat to Fit :
Arjun Kapoor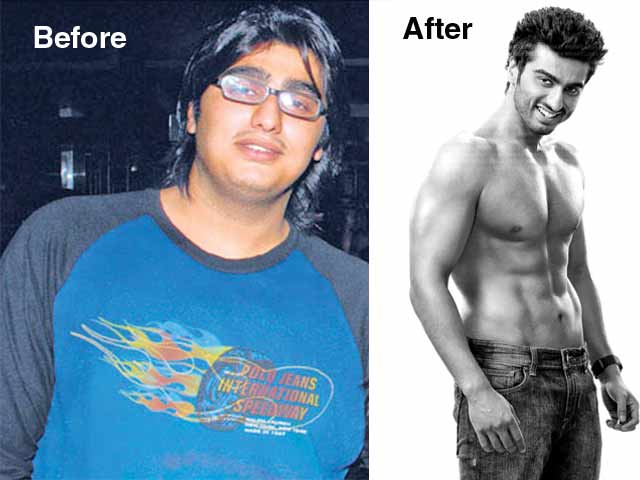 The lucky mascot of Bollywood and born with a golden spoon, Arjun Kapoor has come a long way from fat to fit in Bollywood. The charming son of a successful producer and entrepreneur Boney Kapoor, today is adored by millions of girls and has become an inspiration for millions. The Kapoor lad weighed above 150 kilograms while assisting a few producersduring the beginning of his career. His inspiration was Hrithik Roshan and his mentor was Salman Khan who motivated him to shed those extra carbs and get into the righteous shape to give his acting career a shot.
Today , Arjun looks deviously handsome and has certain good roles in his kitty. His seriousness paid him well and today he has become a poster boy for inspiring people to hit the gym to get in shape. He gives credit to his mentor for being the motivating force behind his weight loss goals. He is highly obliged to him.
Sonam Kapoor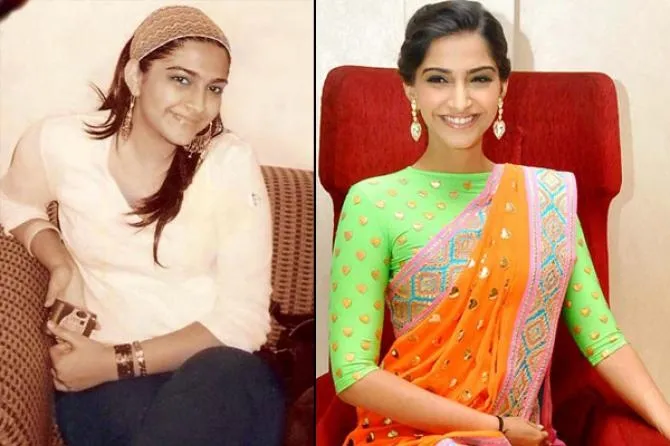 The 'Ayesha' girl and fashion ambassador of several premium brands, once weighed 86 kilograms. Hard to imagine as today she looks fantastic in everything she wears and endorses. The pampered Anil Kapoor's daughter claimed in an interview that she had a chronic love for samosas and was capable of eating 10 samosas at a time. Before making her Bollywood debut with Sanjay Leela Bhanshali, Sonam admitted to have lost around 30 kilograms to enter Bollywood. Well everything has paid quiet well for her as she is in an admirable figure these days and has worked with nearly every big star in the Bollywood industry.
Sonam Kapoor has come a long way from that chubby little daddy's girl and embrace her own beauty in her own way. Today Sonam is the face of many luxurious brands and was also entitled as the India's fashion brand ambassador. Being the face of L'Oreal and Tommy Hilfiger, Sonam is now admired by many girls who wants to make it to the dazzling Bollywood Industry.
Sonakshi Sinha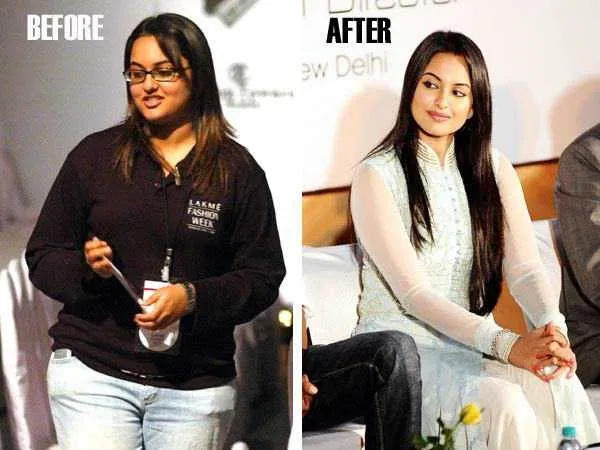 Shotgun's daughter in Bollywood, Sonakshi once weight more than 90 kilograms and looked nearly obese. What inspired her to lose those extra carbs from her body is really appreciable. Her mentor was Salman Khan and promised her a Bollywood debut with himself which eventually led her to hit the gym and don that glorious shape that she is presently in. After her Bollywood debut in the movie Dabbang, Sonakshi has performed fairly well than her other costars and has become the 100 crore club permanent resident. When interviewed, Sonakshi claims she lost loads of weight because of spinning. A good point to note here as if she can lose weight then surely any one can.
Recommended Read
Sonakshi Sinha Weight Loss Journey
Pareeniti Chopra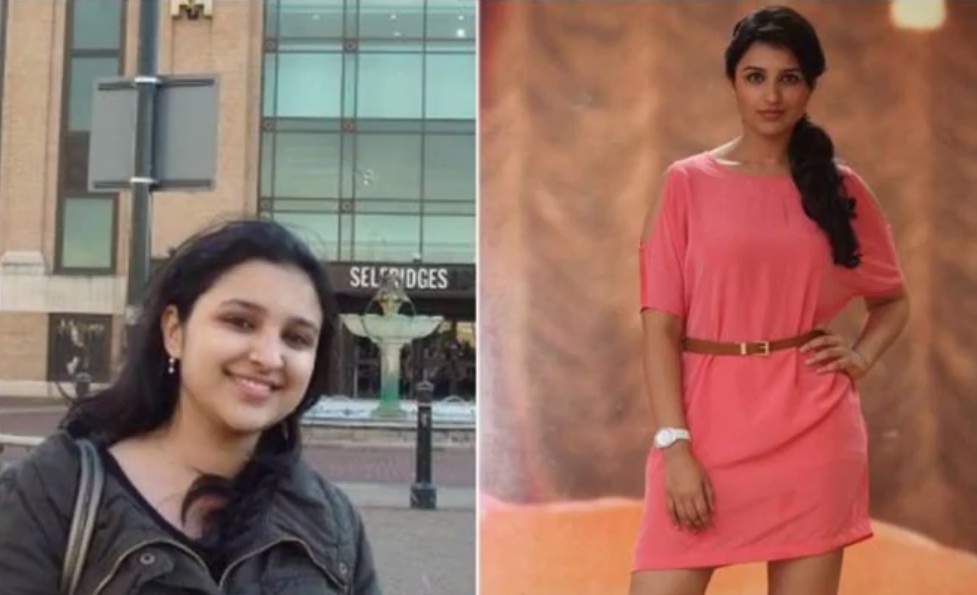 Priyanka Chopra's cousin sister, Pareeniti Chopra says she entered Bollywood unwillingly. She was assisting many producers but was never inclined to become an actor. But life had something else planned for her as she is now noted among the most versatile actors in Bollywood. But that came with a cost as she weighed around 85 kilograms before making her Bollywood debut. Before signing her 3 film deal with YRF films, Pareeniti had to loose around 30 kilograms by going under rigorous gym training and get into desired shape as she is in currently. All worked well for her as now she looks perfect in whatever she does.
Recommended Read
Parineeti Chopra Weight Loss and Diet Tips
Kareena Kapoor Khan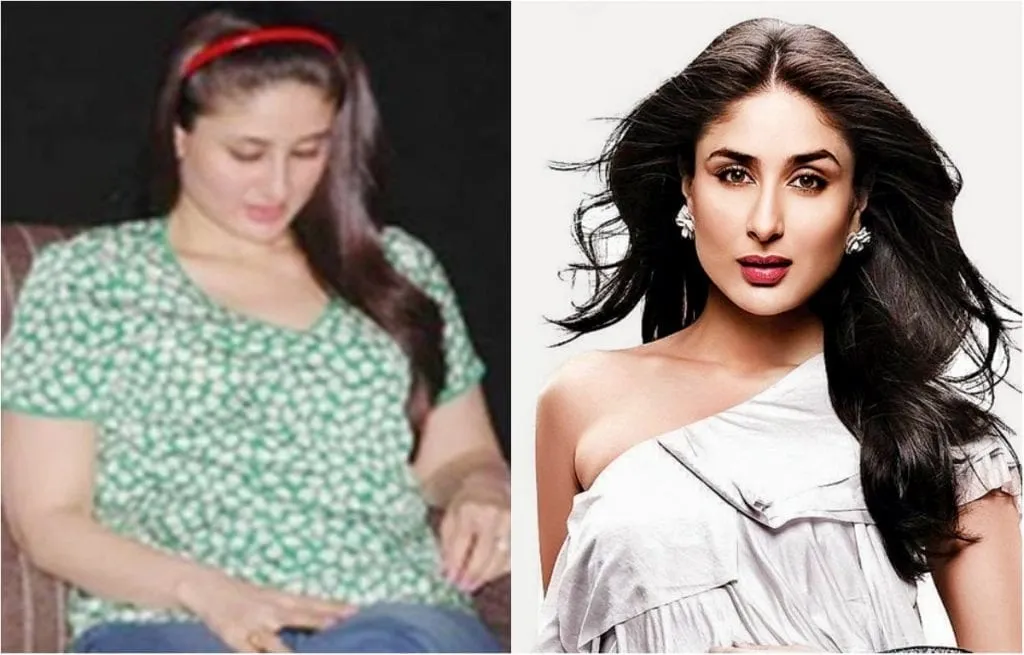 Kareena Kapoor belongs to one of the mighty families of the Bollywood and is amongst the highest paid actresses of the industry. Kareena was highly criticized for her weight gain in the movie 'Don' opposite Shah Rukh Khan and had to look perfect for her then upcoming venture Tashan in which she starred opposite her now husband Saif Ali Khan. Kareena lost whole loads of weight and started the size zero trend. She adhered to regular Yoga sessions and emerged as the hottest star in the Bollywood industry today.
Read Kareena Kapoor entire weight loss journey
Zarine Khan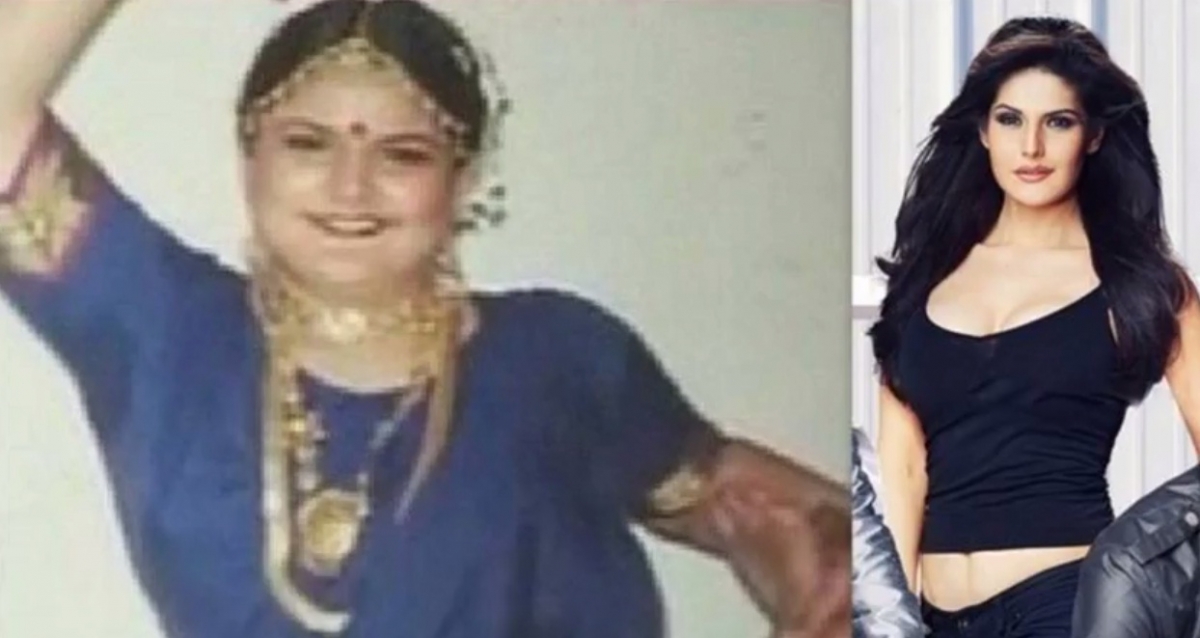 The pretty actress was written off the critics the moment her debut film- Veer, a periodic drama, was released. Zarine's onscreen presence was called 'larger-than-frame'. Well, the sharp criticism could have left any aspiring actress into despair, but Zarine worked towards her transformation and that's why she has been featured in our listed in our list of fat-to-fit Bollywood stars. FYI, she was 100 kgs before her acting career kicked off, now the actress weighs 55 kgs.
Alia Bhatt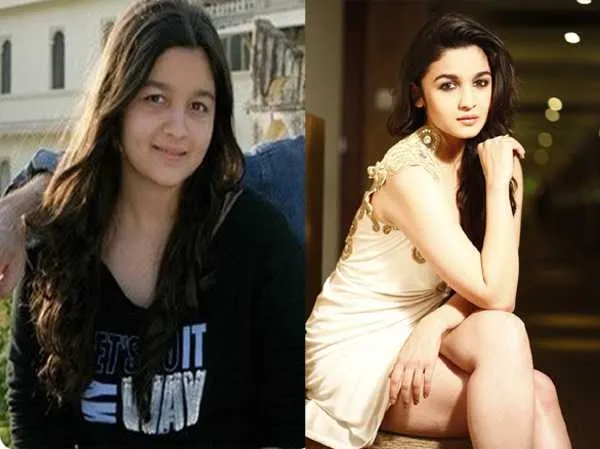 The younger daughter of Mahesh Bhatt from his second marriage had a huge problem of puppy fat in her teenage years, but the girl was constantly encouraged by her director daddy to shed the unwanted flab and kick off a bright Bollywood career. Ultimately, after three months of strict diet regime, Alia was 16 kgs less and ready for her debuting movie- Student of the Year. The actress won accolades for her looks and great roles in movies like '2 States' and 'Highway'.
Alia Bhatt Diet Tips and Fitness Regime
Esha Deol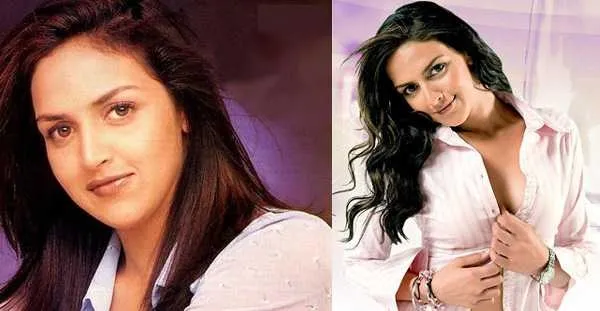 The eldest daughter of Dharmender and Hema Malini made her Bollywood debut in a movie called 'Koi Mere Dil Se Poochhe'. The actress was shunned by the critics for her poor acting skills and puppy fat. But within a span of two years, she was back with a bang with an athletic body in the multi-starrer movie 'Dhoom'. She flaunted her weight loss in the bikini scenes and soon entered the list of hot Bollywood actresses.
Jackky Bhagnani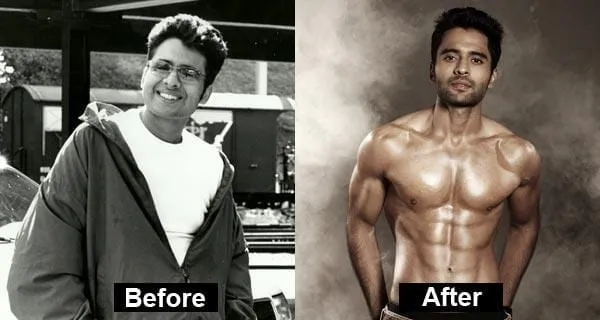 Before he started his Bollywood career, Jackky weighed a dangerous 130 kgs. With two years of grueling gym regime and strict diet plan, he was able to shed off 60 kgs. This is certainly a huge inspiring story of going fat to fit. With his well-toned body, he has entered the list of actors who love to flaunt their shirtless body onscreen.
Adhyayan Suman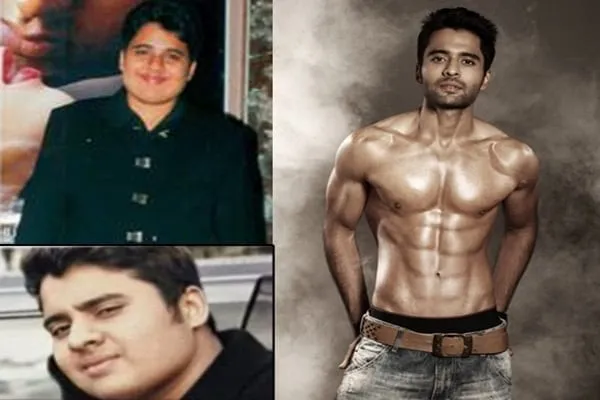 The actor, who has been in the news mostly for his affair with Kangana Ranaut rather than his movies, too had a struggle with weight issues. With a span of five months, the younger son of actor and comedian Shekhar Suman was able to get rid of 45 kgs of unwanted weight. His fit father must have been the inspiration behind this massive weight loss success. The actor debuted with 'Haal-e-dil'.
These Bollywood actors has marked a tremendous trend of weight loss and are an inspiration to the youth and many other aspiring people who wish to make it big in the Bollywood industry. Next time you feel lousy and lazy to step out of the bed and lose weight then remind yourself that if your favorite celebrities can do it then you can definitely do it. Start your diet and gym part by part and do not stress yourself to much in the starting. Stay Healthy and fit.