Benquil Marigny entered into the field of bodybuilding in quite an unorthodox manner. His entry was quite abrupt but in nine months he has achieved something which many cannot achieve even after a very long time in this field.
Marigny graduated from Henderson Country High School in the year 2009 and is now a resident of Owensboro.
"I didn't really have any guidance at first when I started. I was already working out. All I did was switch my diet up a little bit. I had a good idea already of how to do my diet and watched YouTube videos to see what other competitors were doing.

I did the whole first show and first prep without a coach."
Can you believe that this man trained himself? He, of course, got information and then using some secondary research on Google he prepped himself for the show.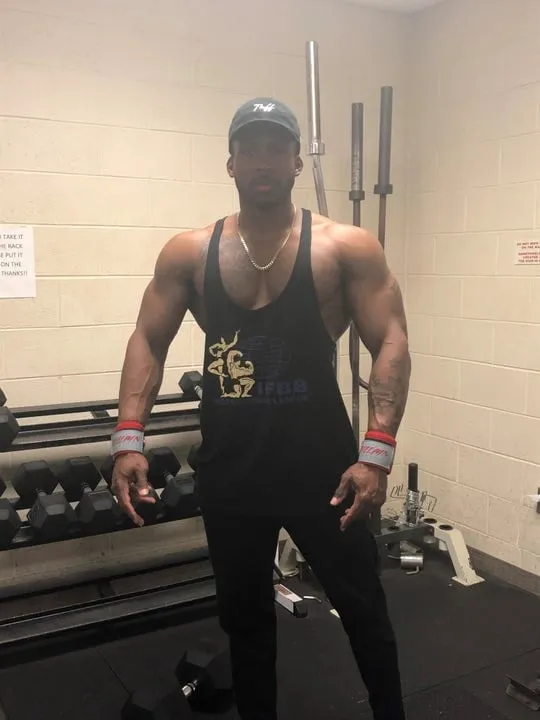 The man of the hour said
"I didn't know how to do anything then. It was a guessing game for me at first, trial and error. I'm either going to get this right or I'm going to fail. But I'm going to learn from it. Most of the time you are going to start off with a coach and that coach is going to draw your diet and every workout."
In spite of all this, the man went ahead and won two shows – Kentucky Open and Kentucky State.
Marigny competes in the physique category where men wear shorts instead of women who wear a bikini in the same category. This is different from regular bodybuilding where you can see people who are bulked up.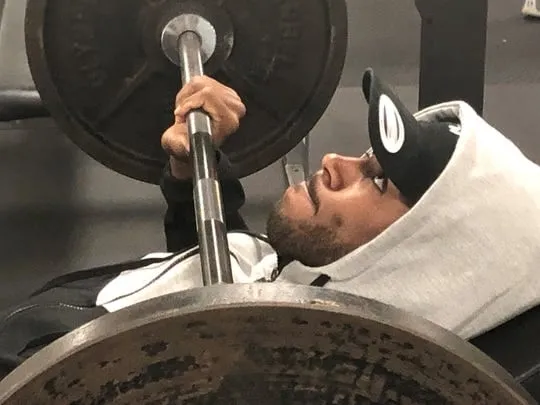 He said
"They are going to be what old-school bodybuilders look like, like Arnold (Schwarzenegger) and Frank Zane. Men's physique is newer. It's more of an aesthetically pleasing look. A person can look at that and say I want to obtain that look."
In nine months, he has won a credible national show. In his first national show at Junior USA championships in Charleston, South Carolina, he won his class and finished second overall. The top three winners among the class professionals are eligible to turn professional and join IFBB.
Recalling, when he thought about bodybuilding seriously.
"You have a really nice physique. Have you ever thought about competing? You've got the look for it. That was really how it got put in my head."
He always loved to play football and that was the time when he thought that this might be my chance. He always loved working out so that he can look bigger and bulkier.
Marigny last played football for the Panthers in 2015 and finished up his degree.
"After the last season of playing, I shut it down for six months. I did not touch weights. I was sore. My body was banged up. I got back into it slowly,"
He attended a bodybuilding show in 2016 and that's when he had serious thoughts about competing. Gradually, he started meeting other bodybuilders.
Recommended Read :
"Wayne Williams, who is an IFBB pro bodybuilder, I leaned on him a lot — asking him questions and picking his brain,"
Marigny also shared a very important workout tip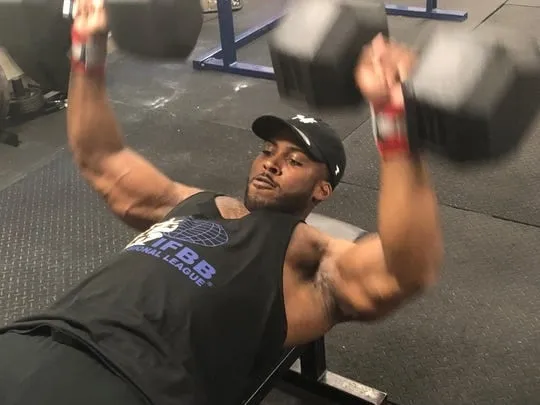 "You're not supposed to work out every day. I wouldn't recommend it to anyone, but I do. I don't like taking rest days. You do need to let your body rest, but the way I split my workouts up I'm working a different muscle group every time,"
Marigny has also planned up how he is going to work on his financial life as well using is bodybuilding knowledge and experience.
"I work out. I have a degree in exercise science and I'm an IFBB pro. I'm just going to train people. I'm taking on clients at the moment and will take on more clients once I get out of Enterprise. Right now, I'm just doing an online program, creating workout programs and diets for people. I'm trying to build that up. I need income. I've still got to live."
His plan is to compete in the Olympia at the Sports Elite Event in 2020. The man said
"Within the next two or three years, I want to be a top five guy in the world. Give me whole year or year-and-a-half to try to make a push for the Olympia. I want to get there. I'm realistic about it. It takes time. These guys have been doing this forever."