Summer skin care is very important because your skin tends to get dry, greasy and sticky with the rise in temperature. The excessive sweat attracts dirt and grime which causes skin breakouts, sunburn, pigmentation, pimples and acne etc. Moreover, the loss of water from the body due to perspiration can make your skin look dull and tired.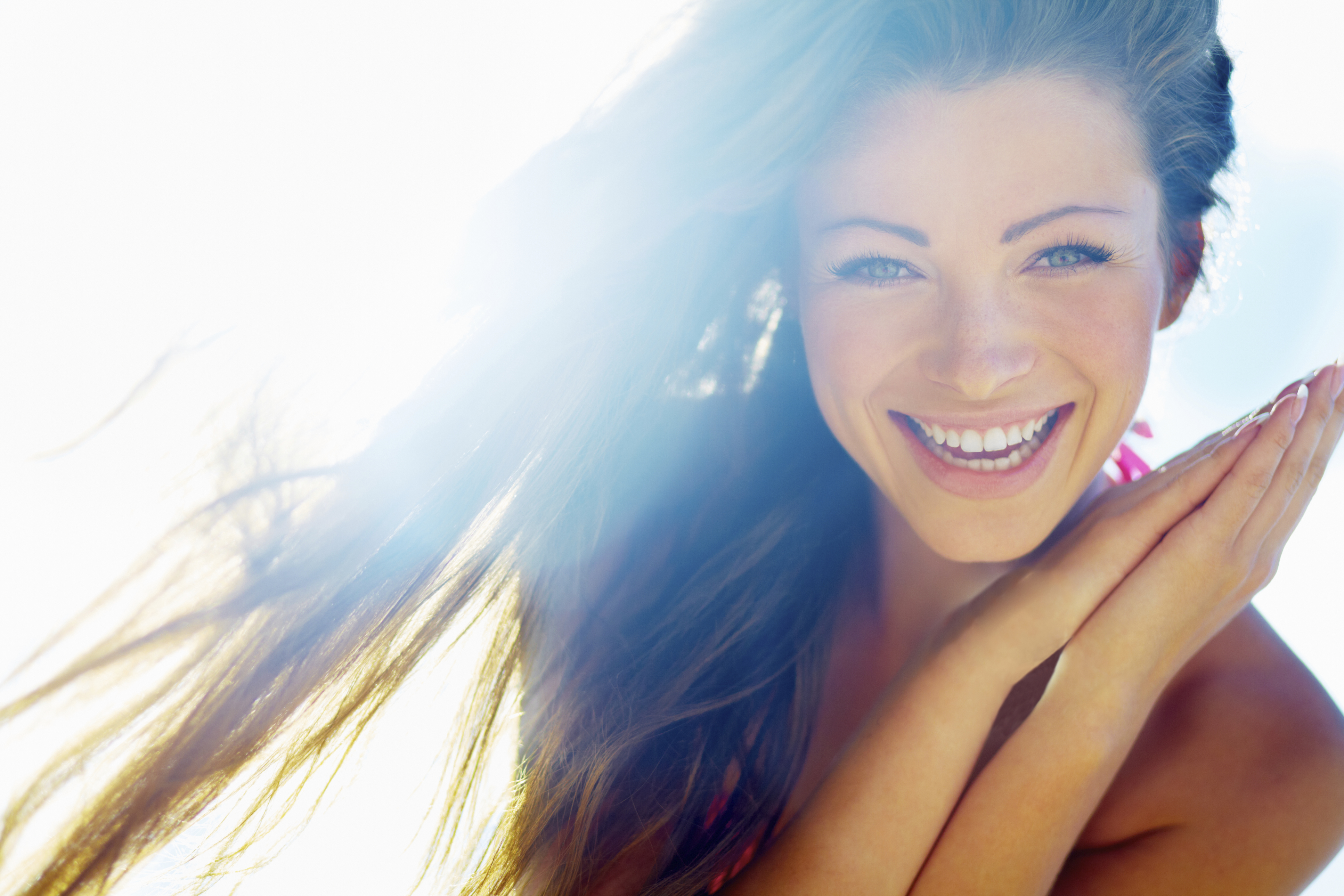 Here are 5 best homemade natural face packs which will refresh your skin and makes it radiant:
Milk face pack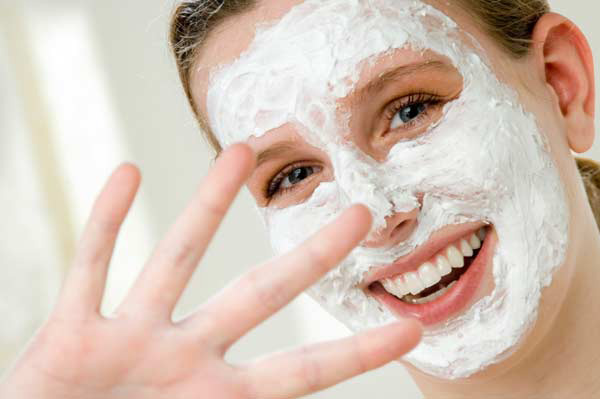 Milk is a natural cleanser and open your skin pores while soothing the sunburns. It cools the skin and nourishes it simultaneously making it look healthy and young. Regular use of this treatment can increase the skin glow.
To prepare this mask, you have to mix milk and honey in equal parts. Apply it on your face and neck area. Let it dry for 15 minutes and rinse it off with cold water.
You can also dab a cotton ball in raw milk and apply it on your face. Rinse it off with cold water after 10 minutes to get a fresh and soft skin.
Cucumber face pack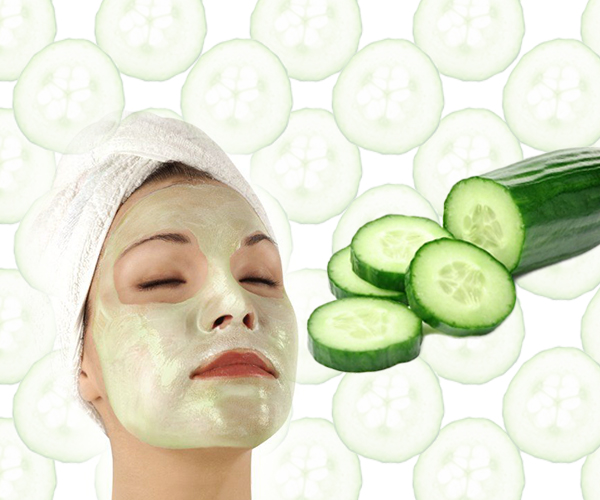 This fresh veggie not just cools you from inside but it can hydrate your skin from outside as well.
Use its thick slices on your eyes to reduce the dark circles and puffy eyes.
You can grate small cucumber and apply it directly or squeeze out its juice. Rinse it off when it dries.
Grate half cucumber into a bowl and add some sugar into it. Refrigerate it for some time. Apply it by rubbing it on your face in a circular motion. Leave it for 10 minutes and rinse it off with cold water. It will gently exfoliate your skin and moisturize it as well.
Tomato face pack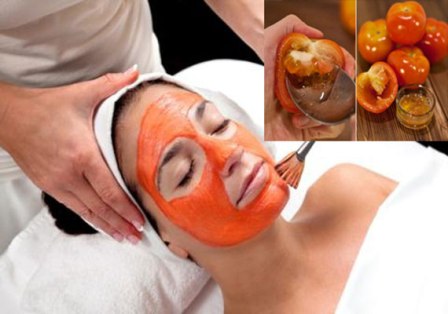 Get rid of oily skin with this natural astringent. It will also clean your skin pores and lightens the skin tone with regular use.
Cut a tomato into half and rub it on your face and neck area. Leave it to dry and then rinse it off with cold water.
Squeeze out the juice of an overripe tomato in a small bowl and add a tablespoon of honey into it. Rub this mixture on your face and neck into circular motion. Leave it for 15 minutes and rinse it off with cold water.
Banana face pack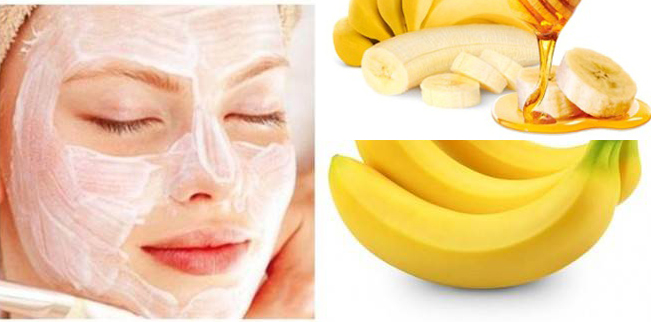 This fruit is loaded with several nutrients and when it is applied on skin, it replenishes the lost moisture and smoothen the skin texture.
Mash an overripe banana to use it directly on your face
You can also make a paste of it by adding 1 tablespoon honey and 2 tablespoon yogurt. Apply this paste evenly on your face and neck and leave it for 10 – 15 minutes. Wash it off with cold water and pat dry.
Sandalwood face pack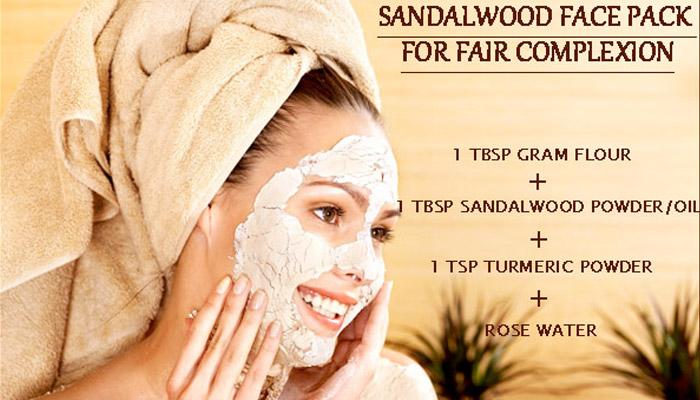 Sandalwood is known for increasing fairness and its cooling effect. It will hydrate the skin and removes pigmentation caused due to harmful UV rays.
You need to make a paste of sandalwood with rose water to apply it on your face. Leave it for 20 minutes after application and wash it off with lukewarm water followed by cold water.