Withings Activite Activity and Sleep Tracker is a heavily priced fitness device that measures your steps, distance covered and sleep. However, you can track the data only with the help of compatible app that works well on your iOS or Android mobile.
Withings Activite Activity and Sleep Tracker Review
Gone are the days of apps, notifications and all sorts of distractions with your activity tracker. You have got fitness bands with perhaps something more important. They are classy and stylish borrowing the look of a fashion watch. With classic dials and round top, they do not actually look like an activity tracker. They are somewhere in between traditional fitness devices and smartwatches, a feature that makes them even more likable. And, this is Withings Activite Activity and Sleep Tracker.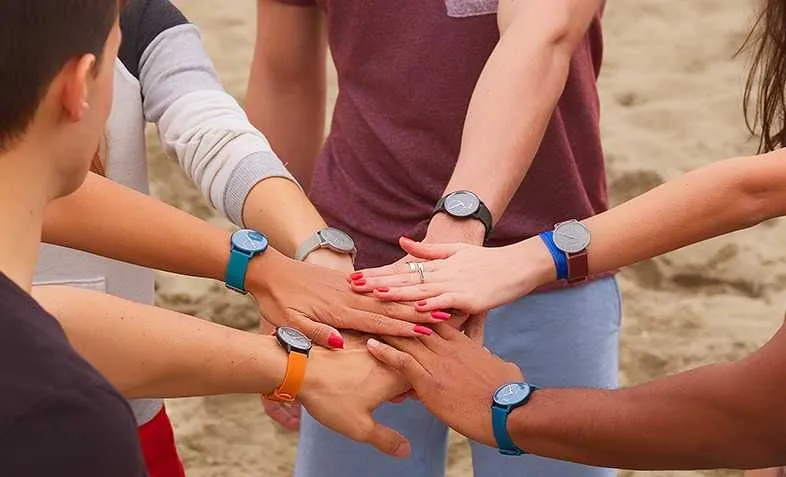 Buy Withings Activite - Activity-Tracking Watch - Steps, Runs, Swim & Sleep - Swiss-Made
The expensive Activité comes all the way from Switzerland, made with calf leather strap and also silicone to swap when you want to enjoy a session in water. It looks more like an analog wristwatch having two dials. The outer one makes it a classic watch, and the inner one can take a round from 0 to 100 to reflect your progress in real time towards the goal set by you. Once you make up to your goal, it resets to zero and starts over again. As it doesn't have a facility to display important information like steps, distance and other fitness data, it sends everything to a mobile app where you can get in-depth analysis.
There are various color options for the watch – in black, gray, azure, sand, brown and others. The watch doesn't appear too wide, but decent. If you love to wear your watch while swimming, you can change the leather strap with the waterproof band and go ahead with your goals.
The battery is standard, coin cell type that can go for around eight months. This activity tracker watch lacks any external button, hence you need the mobile app even if you want to change the time. The vibrating alarm also works up with the app, which means you are not going to interact directly with the watch.
The device measures your sleep automatically, when you take it to your bed. However, you need only the mobile app to monitor your sleep data.
Important features of Withings Activite Activity and Sleep Tracker:
The device measures distance covered, steps and calories burned
It can automatically recognize running and swimming
It is water resistant up to 5ATM (50 meters or 165 feet)
The analog water is made in Swiss and designed in Paris
The battery doesn't have to be charged and it can last for up to eight months
The Swiss made Connected Movement is accredited for ensuring precision and accuracy
It comes with a user manual to help with usage
Features beautiful design and lasting material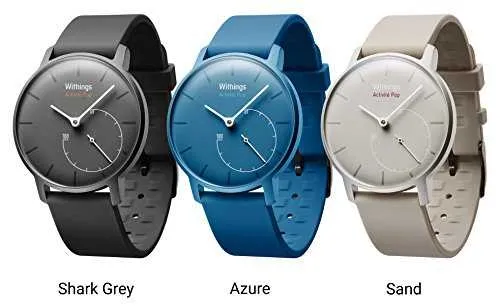 The cons
Buyers hesitate to spend a hefty amount that it asks for. Also, the data can be tracked only with the help of its app, which is not just perfectly fine. Steps taken take some to sync with the app, and users can clearly see the lag. Missing features like heart rate monitoring, push notifications, etc. from this heavily priced device is a concern. There is not even a way to snooze the vibrating alarm, which makes it difficult for some users to make a choice. The battery is standard coin cell with an average life of up to 8 months. Some users wish to rechargeable battery than changing the coin cell every eight months.
Final words:
If you are on the lookout for a high-end smartly designed watch with luxury leather band and other features, then it makes a good choice. It is elegant enough to wear for business meets, while keeping a track of some of the fitness activities you perform. But, if you are a hardcore fitness freak with real interest in fitness activities, then it needs a second thought. It is designed to offer no more than simple step, distance and sleep monitoring through the mobile app that is compatible to both iOS and Android. For the luxury and classy looks, it gets an average rating of 8.1 from users.
What do you feel about this Withings Activite Activity and Sleep Tracker? Share to let us know more about this product.