Meat Free Diet
Whether you are thinking of taking up a vegan diet to lose weight or for ethical reasons, one thing you have to do is grocery shopping and it is always good to leave the house with a well prepared grocery list. Listing the things saves time and it also reduces the chances of skipping any ingredient. If you are first timer and don't know what are the things which comes under vegan and your knowledge is limited to only meat free diet then we are here to help you. First, vegan in not just meat free because it also avoids ANY animal product means egg, poultry, milk, honey, dairy products, fish, seafood etc. You must be thinking that what is left to buy then. Many things are left to buy, just look at our list.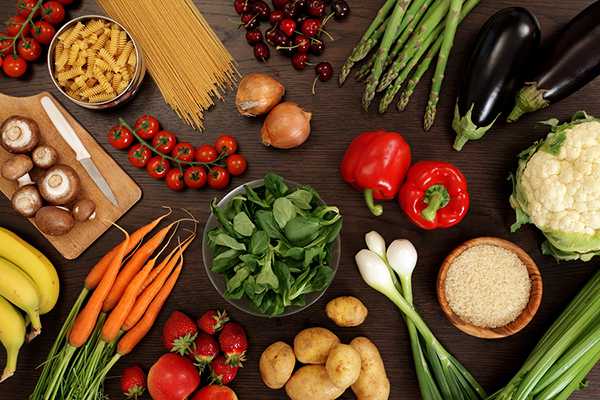 Get more information on Meat-Free Diet: Vegan Diet
Milk and milk product
If you believe that milk can only be extracted from animals then the plant derived milk options can amaze you. The journey not just ends here because there are products made from plant extracted milk which tastes as good as the animal derived milk products like cheese and yogurt. Let's see what we have here under this list.
Milk
This is the most obvious item and you can find the plant based milk such as Soy, almond, hemp, coconut, and rice milks in supermarket isles very easily. But how will you decide which one is right for you?
Well, if you like your milk sweeter and creamier then go for coconut and soy milk but if you want mildly sweet and thin consistency milk then you should opt for rice milk. Other milks like almond, hemp or hazelnut have this nutty flavor in them so if you like this taste then you should get it.
If you are little confused about utilization of plant based milk over cow's milk then you should not worry as these milks can easily used as substitutes in many recipes. For example, you can use Almond, hemp, soy, coconut, and rice milks for baked items. Milk with thick consistency such as Soy, coconut, and hazelnut milks can be easily used in coffee as cream substitute. For sauces and soups, soy and rice milk is a perfect choice.
You can also check the label on the pack to see if the milk is natural or processed. The other thing which you should consider is nutrition means some milks for vegans are fortified with vitamins and minerals which is a good option because it can help in meeting your daily vitamin and mineral requirements.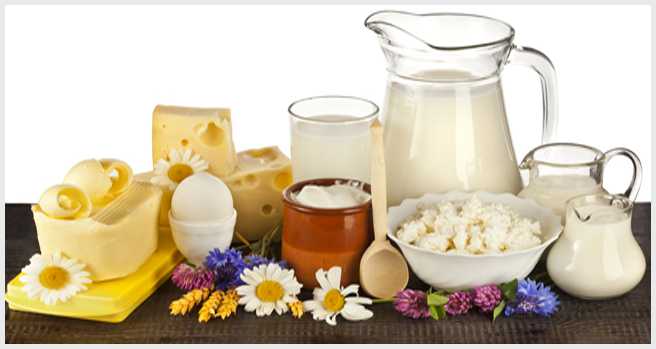 Butter spread
What is the fun in bread eating without butter spread and if you are disappointed that you have to avoid the creamy and tasty butter after being vegan then these following plant based butter spreads will return the smile on your face.
Coconut butter – it is the ultimate replacement of cream and butter without compromising on texture or flavor. It is highly nutritious with fat burning and digestive properties.
Avocado – the creamy texture of this green fruits can beat the texture and flavor of your butter and also increase the nutritional value of your breakfast. You can use it in baking, rice and pasta dishes as it is easy to whip off and give the creamy, rich texture to your dish besides adding anti inflammatory contents and antioxidants to your food.
Fruit butter – you can kill two birds with one stone with fruit butter because it acts as butter spread as well as a jam which gives a sweet flavor to your toast. You can try the apple butter or date butter with toast, bagel or with pancakes for a tasty and nutritious breakfast.
Nut butter – Try the different options of nut butter such as almond, cashew, and walnut, pecan butters to add texture and flavor to curries and stir fries.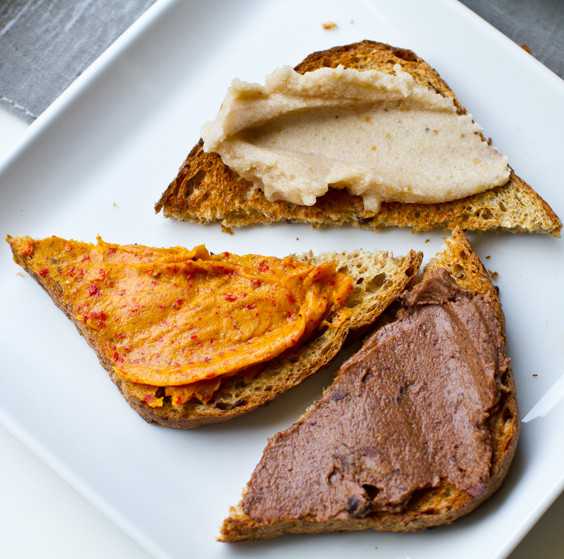 Cheese
If you are a fan of cheese then you must like the vegan cheese options as these are loaded with nutrition besides having a great savory flavor. Here are some plant based cheese options you can shop for.
Daiya cheese – this brand is popular for its amazing plant based cheese of different varieties such as classic blend style shred, mozzarella, cheddar and Pepparjack. Its products are dairy (lactogen) free, gluten free and soy free too but it still tastes delicious with every bite.
Tofutti cheese – this is famous dairy free and soy based brand which is best known as ice cream substitute. This brand also manufactures soy-based sour cream, cream cheese, sliced cheese and ricotta cheese.
Go Veggie – this is another famous brand of dairy cheese alternative which offers high quality dairy free cheese with more protein, calcium but less fat and calories.
Yogurt – There are various non dairy yogurts made of any plant source such as hazelnuts, almonds, coconut, oats and soy is available in markets.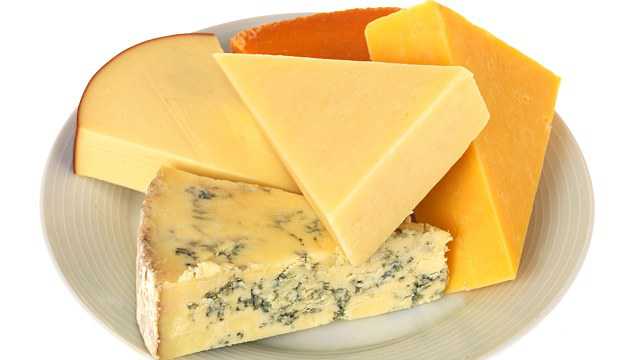 Meat substitutes
If you are starting a vegan diet then meat substitutes can help you a lot during the transition period because it can put off your meat craving to great extent. Here are some meat alternatives in vegan diet
Tofurkey – it is a replacement of turkey and is made of wheat protein and organic tofu. The roast is pre stuffed with mushrooms, herbs and wild rice and sealed at the ends. It is designed to have a texture similar to meat product and it also tears at the angle of forty five degree just like meat.
Field roast products – these vegan items are tasty and also not processed much. It is generally grain based but the product has meat like texture.
Tempeh – it is a traditional soy product of Indonesian origin and it is a staple source of protein. It is a meat analogue and widely used around the world among vegetarians because of its high nutritional value.
Seitan – it is known as wheat gluten, wheat meat, gluten meat and gluten because it is made of wheat protein gluten. It is a meat alternative and also a substitute of soy based products such as tofu.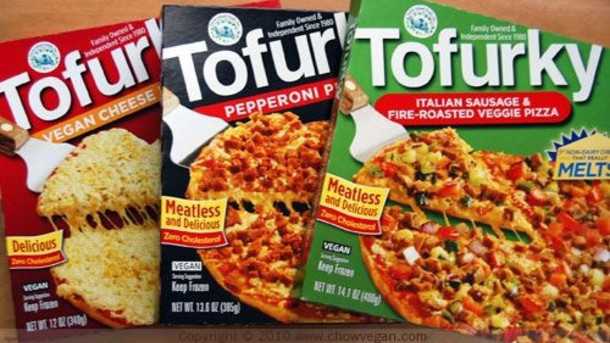 Snacks
Frozen vegetable burgers – this can be handy when you don't want to cook or craving for some snack.
Edamame – this is a perfect snack and included as starter in Japanese cuisine. These are young soy beans which are harvested before the beans get hardened. It is available in pods, fresh or frozen state. It has fewer calories, cholesterol free and rich in protein, calcium and iron.
Beans – it is easily available and can be consumed in various forms such as boiled, baked, cooked, fried or steamed. These are protein and fiber rich which makes you full in a healthy way.
Chickpeas – this legume is known as Bengal gram or garbanzo beans and it is very versatile food items and widely consumed in roasted, boiled and cooked form.
Seeds – these are good source of protein and healthy fats. Sesame, sunflower, poppy, pumpkin, chia seeds are some of the popular snack options.
Cashew – this is a popular snack which can be consumed in roasted or fried form.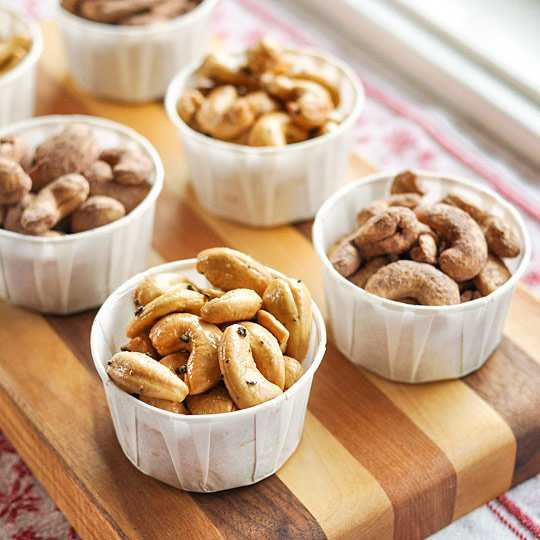 Grains
Whole grains are the popular choice among health freaks and vegans. The list of some famous whole grain items are
Brown rice – it is mild, nutty and chewier in texture and flavor but healthier than the white rice as it is a whole grain. It can become rancid easily due to the presence of bran and germ which is removed in case of white rice. Therefore, you should buy it according to your requirement and not for long term storage.
Quinoa – the next good thing in healthy eating. It is a pseudo cereal which is somewhat similar to buckwheat.
Oats – it is rich in fibers and proteins which make it a good candidate for breakfast.
Whole grain grits – these are more perishable therefore you should keep it in fridge. Read the label of the pack to check if the product is made of hominy because such product is not true whole grain grit.
Whole wheat couscous – it is made of durum wheat and has been used in pasta and pizza dough. It is more nutritious than the regular wheat which is made of semolina wheat
Multigrain pasta – the term "multigrain" doesn't implies that the product contains whole grain therefore you should look for the ingredient list which generally include oats, buckwheat, cracked wheat, flax and millet. Multigrain pasta is a healthy option for vegans sue to its rich flavor and dense texture.
Sprouted bread and tortilla – it is completely vegan (even yeast free) made from sprouted grains with high fiber content. It contains Organic Sprouted Wheat, Filtered Water, Organic Sesame Seeds, Organic Sprouted Soybeans, Organic Sprouted Barley, Organic Sprouted Millet, Organic Sprouted Lentils, Organic Sprouted Spelt, and Sea Salt which increases the nutritional value of the product significantly.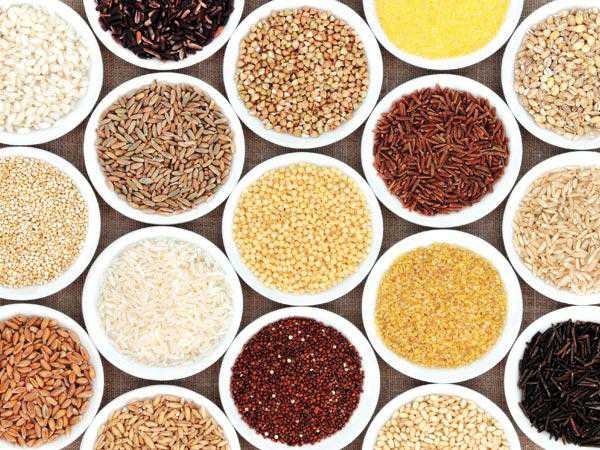 Baking
Flax seeds – it is famous for its high protein content and it can be easily used as egg substitute in baking process. You just have to whisk water and freshly ground flax seeds and then keep it in fridge to set. You can then use this mixture as you use an egg for baking purpose.
Chia seeds – if you are intolerant to flax seeds or you don't want to use flax seeds for any other reason, then chia seeds are the perfect solution for vegan baking.
Maple syrup – you can use as honey replacement by using three-fourth of maple syrup and half cup of sugar for one cup of honey.
Agave nectar – it is a viable natural sweetener and can be used as honey substitute but this should be noted that it is not recommended for infants or babies under 1 year of age due to the finding of botulism spores in it.
Blackstrap molasses – it is produced during the processing of sugar cane plant to yield refined sugar. Although, it is full of minerals and nutrients but it was sold as livestock feed earlier. Thankfully, its feature has been discovered and now it is available for human use as baking ingredients, sugar substitutes and mineral supplements. Blackstrap molasses are the highest and most nutritious grade of molasses because it is rich in iron, calcium and magnesium, safe for diabetics,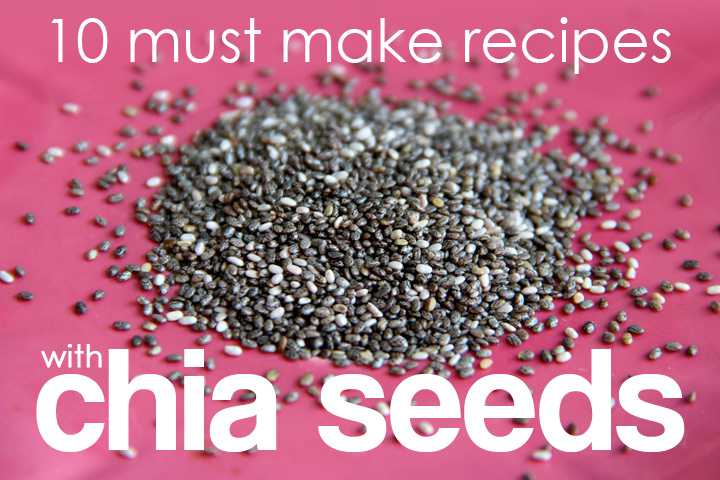 Condiment
It is an ingredient such as spices, sauces or other food item used to enhance the flavor of food or to complement the dish.
Mayonnaise – Mayonnaise is commonly used to provide creamy, fatty and texture to the food and made of raw egg yolks and oil therefore it is a complete no – no for vegans. Mayonnaise is the vegan alternative to mayonnaise and made from soy. It is packed with vitamin B13 and heart-healthy omega-3 fatty acids.
Pesto – it works well with sandwiches and salad. It is made of basil and olive oil and provides 45 calories in just one tablespoon. It contains important vitamins, minerals and antioxidants.
Mustard – a commonly used ingredient in Indian cuisine provides very less calorie (just 10 calories per tablespoon) with no fat and lots of flavor and varieties. You should pay attention to sodium content of the packet especially if you are having a salt-restricted diet.
Hummus – the readymade hummus is made of Chickpeas, tahini, vegetable oil, salt, water and citric acid and has expiry date of 20 days. It gives just quarter of calories of mayonnaise total calorie content. You can use it as a mayonnaise substitute for your Tofurkey and salad.
Olive oil – although, it is used for cooking but it can also be used for dressing of salads such as Cole slaw, pasta salad, potato salad or any other salad dishes which generally requires mayo.
Bragg Liquid Aminos – it is a soybean derived protein concentrate consisting naturally occurring essential and non essential amino acids. It can be used in Salads, Veggies, Rice & Beans, Tofu, Tempeh, Potatoes, Meat, Poultry, Fish and Popcorn and in Dressings, Gravies & Sauces, Casseroles, Stir-fries and Macrobiotics. It is not fermented, is Gluten-Free and made from non-GMO soybeans and acts as an excellent substitute of Tamari and Soy Sauce.
Sriracha – it is a type of hot sauce made of chili peppers, distilled vinegar, garlic, sugar, and salt. It is commonly used as dipping sauce and works best with fried noodles, spring rolls, soups and sauces.
Harissa – it is a Maghrebian hot chili pepper paste and consist roasted red peppers, Baklouti pepper, serrano peppers along with other hot chili peppers and spices. It also includes herbs such as garlic paste, coriander seed, or caraway and some vegetable or olive oil for preservation. It is used as a breakfast spread for tartines and rolls and also as a rub for meat or eggplant.
Tahini – it is a dipping sauce made from toasted ground hulled sesame seeds. It can be used in its original form or as a component of hummus, baba ghanoush, and halva. Raw tahini is made of plain unprocessed sesame paste with no added ingredients.
Kimchi – it is a traditional fermented Korean side dish made of vegetables with a variety of seasonings and also known as gimchi. It is rich in dietary fiber, vitamin A, thiamine (B1), riboflavin (B2), vitamin C, calcium, and iron, carotene and lactic acid bacteria. Therefore it is also a rich source of probiotics means you can use it as soy yogurt replacement in case you don't like it.
Sauerkraut – it is traditional fermented moist cabbage side dish in which finely cut cabbage has been fermented by lactic acid bacteria, including Leuconostoc, Lactobacillus, and Pediococcus. It has a distinct sour flavor due to the presence of lactic acid which also increases it shelf life. It is also a rich source of probiotics.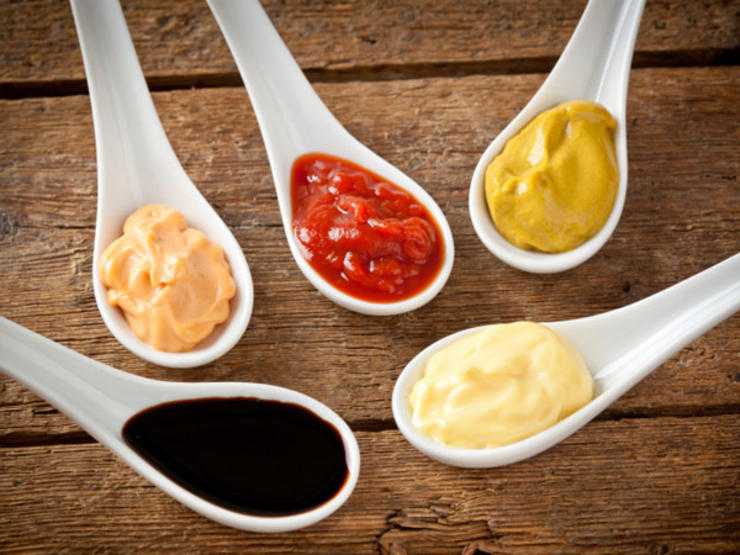 Cooking
Agar Agar – it is gelatin like substance obtained from algae and used as vegan substitute of gelatin, soup thickener, fruit preservative, and clarifying agent in brewing and in various Asian desserts. It is available in washed and dried strips or in powdered form which you can use to make jellies, puddings, and custards. It is approximately 80 percent fiber which makes it a fad diet and it also triples in size when ingested as it absorbs water from the surroundings which makes the person full and satiated.
Nutritional yeast – it is deactivated yeast and generally sold in the form of flakes or as a yellow powder. It contains trace amount of vitamins and minerals but it contains significant amount of vitamin B complex and sometimes it is also vitamin fortified.
Miso paste – it is fermented soybean paste but can also be made from rice or barley. It gives a meaty taste to the food and used to make sauces, marinades and salad dressings. It is rich in vitamin B and protein but have high in salts so beware if you are on salt restricted diet.
Tomato paste – it is a thick paste made by reducing its moisture content by prolonged cooking. It is a great source of iron and can be used in several dishes.
Dried mushrooms – it can be used in soups, stews, sauces, pâtés, and gratins to add a meaty component.
Sundried tomatoes – these are high in lycopene, antioxidants, and vitamin C. it can be used in variety of dishes and are also available in the form of pastes or purées.
Capers – these are the unripened flower buds of Capparis spinosa or Capparis inermis, which is a perennial plant native to the Mediterranean and some parts of Asia. It gives a lemony, olive-y, or even goat-y flavor (as described by the consumers) to the food.
Vegetable bouillon – these are found in form of cubes or granules and needs to be dissolved before using. It is made from vegetable stock which is similar to broth but cooked more slowly and has intense flavor as compared to broth. Bouillon is the compressed form of the stock and used as a base for many vegan dishes.