Bollywood Celebrities' Diet Plans – Introduction
We are all fans of Bollywood, the biggest film industry in India. It succeeds in entertaining a million audiences in India and also other parts of the world by giving blockbusters almost every year.
However, working in a movie isn't that easy as it seems. It takes a lot of hard work and dedication. That's why only the best of the best can survive in this industry. The story of a movie demands a lot from an actor or an actress. Moreover, one has to also meet the expectations of the directors for the role.
All these things affect them physically, mentally and emotionally. But we always found them active, full of energy and ready to get down to work.
How is that possible? Well, the secret lies in the diets they follow.
Don't believe? Then take a look at our very dashing and muscular Ranveer Singh or the famous Bahubali actor Rana Dagubatti. Among the actress, you can check out the famous 'Pecee' (Priyanka Chopra) who has touched the heights with her acting skills by portraying different and difficult roles e.g. (Barfi, Mary Kom and now Quantico).
Now you must be excited about knowing what goes in their celebrities diet plans right?
So here are some of the celebrities' diet plans of 2016 in the Bollywood industry.
1. Ranveer Singh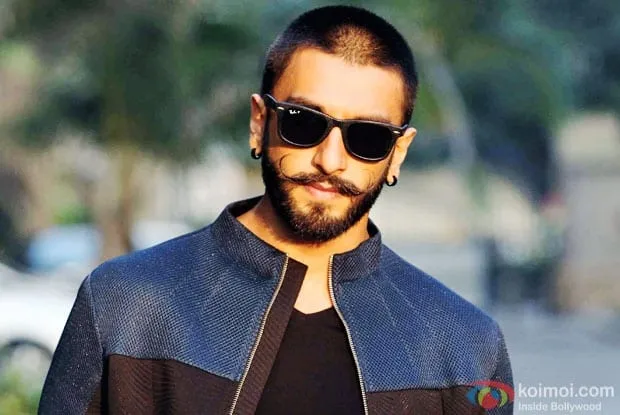 Ranveer Singh started his career in Bollywood in the year 2010 with a simple boy next door look. He is one of the lucky actors who ended up making his debut in one of the biggest banners in Bollywood, none other than the Yash Raj Films with the film Band Baaja Baraat. Soon after, he started giving hits after hits with his movie; Lootera, Ram Leela, Gunday, BajiraoMastani and many more.
So let's take a look at Ranveer Singh's workout plans:
He is committed to a grueling 12-week program that requires him to work out twice a day for an hour and a half.
His coach Lloyd Stevens plans his workouts which comprises 40 minutes of strength training and 25 minutes of cardio.
He also follows exercises like swimming and running in his training to maximize results.
Ranveer Singh's Diet Plan:-
His secret to a successful diet is to have a meal every three hours. He strictly follows timely eating and never misses meals.
His diet consist of high protein and low carb foods like chicken, turkey, veggies, tuna etc.
According to the advice of his coach, Ranveer has a hearty breakfast so that he can go through his torturous training sessions daily.
His breakfast consists of egg whites, bread and banana. For the snacks between meals, he eats dried fruits like almonds or has protein shakes.
Both his lunch and dinner also is filled with protein rich dishes like fish or chicken.
According to him, in order to get a good muscular body, one has to supplement his diet with protein shakes since it repairs the muscle tissues faster.
He also suggest on having low salt and low oil based food in order to gain a healthy body.
Related Post -Why Ranveer Singh is the fan of Hrithik Roshan, know the reasons here:
2. Deepika Padukone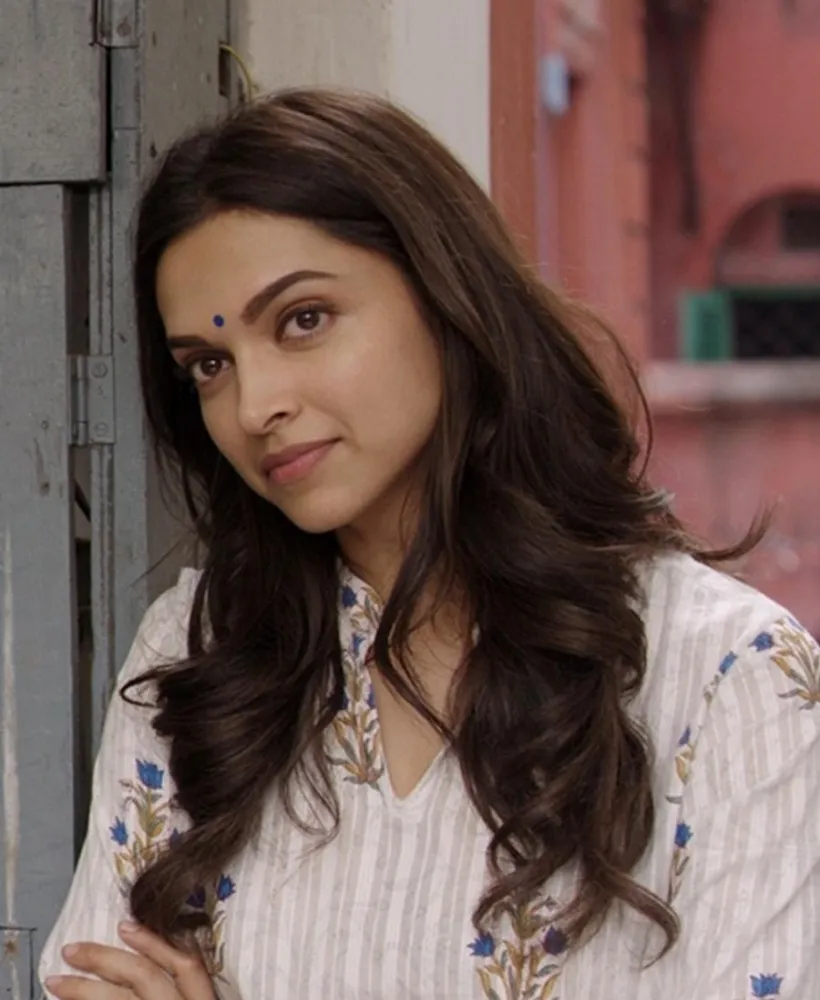 Deepika Padukone is an Indian supermodel, an actress and also a state level badminton player.
She has given several blockbuster movies to the Bollywood industry in recent years. She is considered one of the highest paid and popular actresses in the industry. Although her journey started with a Kannad movie but she gave her debut in Bollywood with the movie 'Om Shanti Om' which was the blockbuster of the year.
Following that, she gave more hit films like Cocktail, Yeh jawani hai dewani, Ram-leela, Chennai Express, BajiraoMastani.
Here is Deepika Padukone's Workout Routine:-
She wakes up at 6 am every day and heads out for doing her free-hand exercises and yoga.
She prefers taking daily walks for half an hour daily instead of running after her yoga sessions.
She is has a habit of going to gym daily to do her workout. However, instead of doing heavy workout, she focuses on Pilates and free-hand exercise.
She loves dancing. If she is not in the mood of doing other exercises she goes for dance practice which helps her maintain her lean figure.
Yasmin karachiwala, her trainer introduced her to Pilates and stretching exercises which she has implemented to her daily workout routine.
She also does swimming and plays badminton for exercise if she is able to fit them in her busy schedule.
Deepika Padukone's Diet Plan
She doesn't starve herself and also is a big foodie. She eats small meals at a regular interval of 2 hours.
For Breakfast she has 2 egg whites and Low fat milk
Her lunch consist of grilled fishes and lots of veggies
She also has a habit of having evening snacks which involves almonds and filtered coffee (she is fond of south Indian food!)
She avoids non veg or heavy food for her dinner. She prefers having a lighter meal of salads, roti and veggies (that is a complete balance diet). She also avoids eating rice at night.
Deepika eats fresh fruits or have fresh fruit juices after every two hours as suggested by her trainer.
Being a South Indian she is fond of dosa, idli, upma etc. but she knows her dietary limits. For instance, she eats dosa but avoid the potato filling or she replaces the coconut chutney of idli with the green chutney.
Related Posts – Who are the actresses, Deepika Padukone's compete against (may inspired you)
3. Priyanka Chopra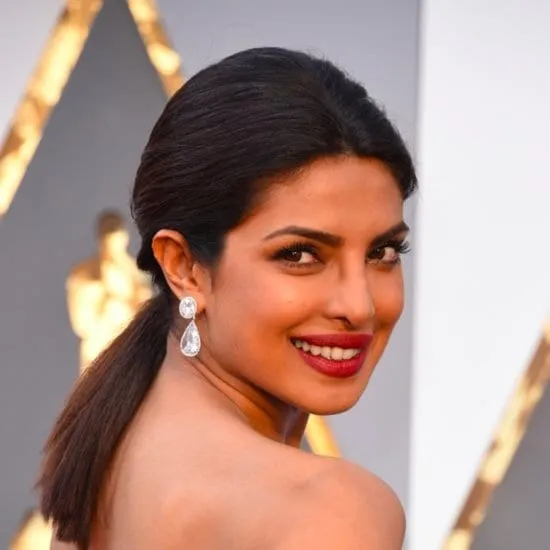 Priyanka Chopra is one of the leading Bollywood actress, singer and a former Miss World. She did her debut with Tamil film "Thamizhan" in 2002. She entered Bollywood with the movie "The Hero: Love Story of a Spy" in 2003 which was not so successful. Her first box office was "Andazz".
Some of her best works are: Bajiraomastani, Krissh, Barfi, Gunday, Agneepath etc. She also famed for her songs 'In my City' and 'Exotic'.recently she has started working as the lead actress in the abc drama 'Quantico'.
So let's check out Priyanka Chopra's workout routine and diet plan.
Priyanka Chopra's Workout Routine:
Her gym workout starts with 15 minutes run on treadmill
After that she does push-ups followed by reverse lunges
She does 20 to 25 bench jumps and 20 to 25 reverse crunches
She also does her 60 seconds plank hold and 20 to 25 bicep curls with light weights
Priyanka prefers resistance training over weight training
She does running and spinning when she cannot go for her gym.
She practices yoga to keep herself physical fit.
Priyanka Chopra's Diet Plan:
She follows a balanced diet plan and eats at an interval of every two hours to stay energized.
She has 2 egg whites or sometimes oatmeal and a glass of skimmed milk for her breakfast.
Her lunch consists of two rotis, dal, veggies and salad.
She has glass of coconut water with handful of nuts every two hours.
For her evening snack she eats turkey sandwich or sprout salad.
Her dinner consist of soup followed by grilled chicken or fish with some sautéed veggies.
She is fond of tandoori food, cakes and chocolates which she has on her weekends.
She also takes a lot of green veggies and fruits to get all important minerals and protein.
Related Posts – How Priyanka inspired other actresses in the Bollywood
4. Rana Dagubatti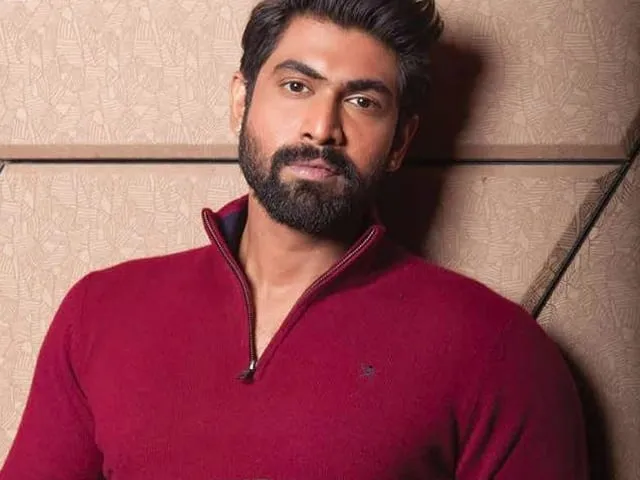 Rana Dagubatti is a famous Indian Actor. Being born in a family of actors he was destined to follow acting career. He made his acting debut with the Telugu blockbuster Leader in 2010, for which he won the Filmfare Award for Best Male Debut -South.
He also received critical acclaim for his performance in the 2012 crime thriller film Krishnam Vande Jagadgurum.
In the year 2015, he starred as the main protagonist in Baahubali: The Beginning, which recorded the highest gross opening for an Indian film.
Rana Daggubati's Body Workouts:
He maintains a daily practice of waking up at 6 in the morning.
He swings into a routine of ab punish and does 30 minutes of strength training exercises like push-ups, pull-ups and rigorous training on an empty stomach ,
For evening workouts he lifts crazy weight doesn't take any breaks
He has a habit of going to gym twice a day.
Rana Daggubati's Diet Plans:
He follows a strict diet. He has three cheat meals and alcohol twice in a year: once in the New Year and once in Macau.
After his training session, he has his breakfast which consists of heavy carbs. He has a big bowl of oatmeal with nuts, five slices of brown bread, eight egg whites with vegetables and a little watermelon or papaya.
At 11 am daily he takes protein shake and fruit.
He is very fond of fish from where he gets all his proteins.
He has snacks in the evening which consists of four slices of brown bread and four bananas before leaving for his second workout.
His dinner is light but loaded with protein.
He follows his strict diet for six days a week and a "cheat meal" consisting of his favorite items.
Related Posts
5. Alia Bhatt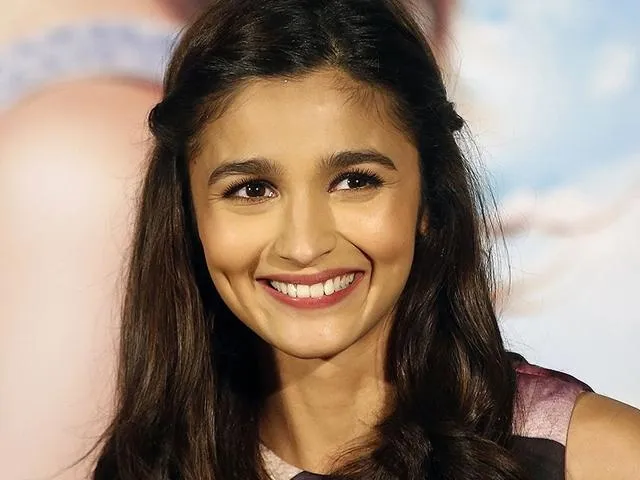 Alia Bhatt is among youngest Indian actresses. She first appeared on screen as a child artist in a minor role in the thriller Sangharsh (1999).
She made her acting debut as an adult alongside Sidharth Malhotra and VarunDhawan in Karan Johar's romantic drama Student of the Year (2012).
She has been appreciated for her acting in Imtiaz Ali's road movie Highway (2014) which garnered her critical acclaim. She established herself in Bollywood by appearing as the lead actress in 2 States (2014), Humpty Sharma Ki Dulhania (2014), and Kapoor & Sons (2016)
She is also a singer and has launched her own line of women clothing.
Alia Bhatt Fitness Workout:
This reigning beauty knows the importance of fitness and therefore she follows a three days workout schedule on every monday wednesday and friday. She generally does 5 minutes warm up and 10 minutes running on treadmill in every workout session. She does pushups and arm exercises on Monday, crunches and back extension on Wednesday and leg exercises like squat and lunges on Fridays. Tuesday, Thursday and weekends are her rest days.
Alia Bhatt's Diet:
Alia's breakfast consists of a bowl of poha or vegetables
She has fruit and idli with sambar for her mid-morning snacks
For lunch she has a bowl of dal with roti and some vegetables without butter.
Like her morning snacks she eats an idli with sambar for her evening snacks which is followed by tea or coffee without sugar
She eats rotis for her dinner with vegetables or rice with a bowl of dal and a piece of chicken breast.
She is also fond of cooking andshe eats two hours before going to bed.
So if you wish to be like them, you can try out their diet plans and achieve the perfect healthy just like them!
Related Post – Why Alia Bhatt is favorite of teenage girls