India has been spinning a lot of potentials when it comes to the fields of athletics and sports. Where men seem to dominate the world of sports, women are not far behind either.
The amazing sportsmanship of the woman athletes has certainly provided a fresh breath of life to the sports industry.
These women, both gorgeous and ferocious in their fields, are the pride of India. And we will be presenting a few names when it comes to the most beautiful sportsmen in India.
Recommended Post
These are pictures Of Beautiful Indian Sportswomen. Presenting the best Indian sports women's photos for you here: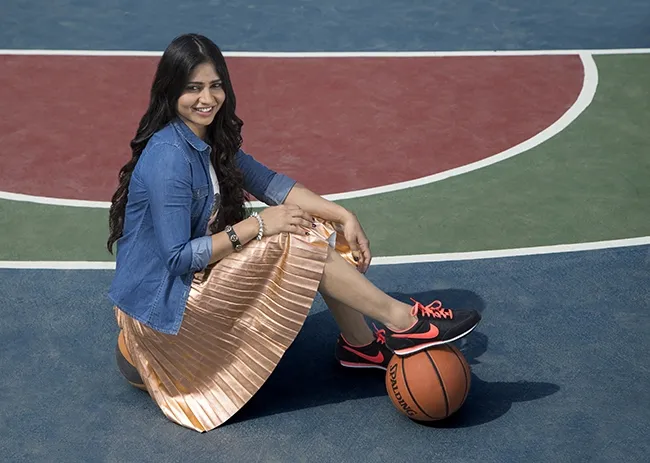 Akanksha Singh: The current Women National Basketball team. Born in Varanasi on 7th September 1989 in Uttar Pradesh she belongs to a family of basketball players. She is one among her five sisters and three of them have played for the National team of India and are known as Singh Sisters.
Shikha Devi Oberoi: This amazing player from an Indian-American descent is one of the best tennis players in the country. Awarded with many titles and awards, she has got a number of trophies that prove her worth. With the medium of TV and radio, she has become one of the greatest entrepreneurs.
Jwala Gutta: For badminton lovers, this name surely rings a bell. Jwala Gutta is the champion in the field of badminton. She is clearly known as one of the best Indian Female Badminton players. She has got numerous medals in the Commonwealth Games, boasting of a silver and 2 golds.
Sharmila Nicollet: This Indo-French beauty is a professional and experienced golfer. Certainly, a gorgeous one to be honest. Let the hot and sexy look not fool you. She may have the looks of a model, but she plays golf like a tiger. There are many laurels and trophies are there to prove her worth as one of the hottest sportswomen in the world.
Shikha Tandon: For all the swimming lovers out there, she is an example for sure. A swimming champion with gorgeous looks that would make your heart melt. She is the perfect combination of sweet and sexy. But that doesn't mean she isn't the tiger in the pool. With 36 international medals in her chest, she's certainly a popular name in the sports women's list.
Prachi Tehlan: The Captain of the Netball Team of India, Prachi Tehlan is known for her outstanding performance in the Commonwealth Games in 2010. With a unique attitude and style, she is one of the most famous Indian sports players. That's not all people. She has got an array of awards to make her a popular name in the sports field, of course, all of that doesn't dismiss the fact that she is just drop-dead gorgeous.
Saina Nehwal: One of the most popular women's sports is badminton and Saina Nehwal is a name that we can't forget. You think about badminton, you think about Saina Nehwal. Showing her talent in the London Olympics, she has won the Bronze model. A true beauty with a fierce sportsman spirit.
Here are some of the most beautiful and the hottest sportswomen that India can boast about.