Skin care myths misguide you and if you believe them then it can also reduce the results of skin treatments. As the winter season knocks on the door, we get to hear all sorts of 'amazing' skin care treatment 'specially' for the season. The arrival of winter season indicates the 'change in season' and so a need in change of the regular skin care regime also arises, isn't it? But interestingly, half of the things we get to hear as advises from other people are myths! Yes MYTHS!!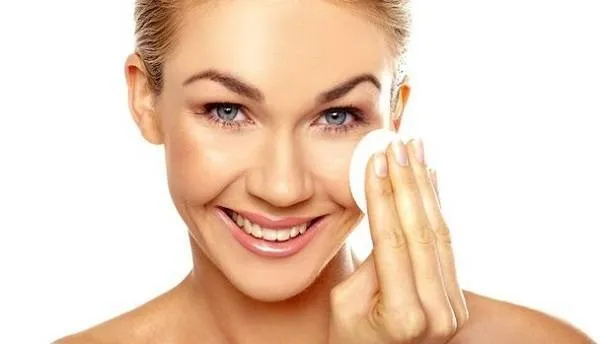 We are used to some of the recommended skin treatments since our childhood and we follow them as a natural thing of the season. However, the truth is much different and you will be shocked to know that you have been doing it wrong all these years!
Here are the most common winter skin care myths:
Warm water is not harmful for skin
Warm water seems like bliss during the cold winter days but it is not same for the skin. According to the leading dermatologists of the world, if our skin is exposed to warm water whose temperature is higher than the body temperature the skin pores open up and moisture evaporates. This makes the skin dry and rough which we don't want to happen.
Therefore, it is always recommended not to enjoy hot shower for long. After taking shower, dry yourself with soft towel and use 'quality' moisturizer after 20 minutes of the bath. It will lock the moisture in the skin during the winter days!
Some of the most recommended moisturizer during winters are:
Kiehl's Creme de Corps Whipped Body Butter
Aveeno Positively Nourishing Calming Body Lotion
EOS Body Lotion
Amlactin Moisturizing Body Lotion
Olay Moisturising skin cream
Sunscreen is not for winters!
This one of the most common myth associated with winter skin care. However, the truth is whether it is summer or winter, the sun always stays there and so does its UVA and UVB rays which harms the skin. So don't stop using your sunscreen during winters! Try quality sunscreen like stand alone SPF or an integrated SPF to keep your skin safe from the sun-rays!
Here is a list of the best sunscreens which are best for the winter days!
VLCC Glow Sun Block Lotion sunscreen
Himalaya Herbals Protective Sunscreen Lotion
Lakme 9 to 5 Hydrating Super Sunscreen SPF 50.
Nivea Moisturizing Sun Lotion SPF 50.
Kaya Daily Moisturising Sunscreen Plus SPF 30
You don't need to cleanse skin during winter!
It is common to find people avoiding water for cleansing skin during the cold season. However, water for skin cleaning purpose is an 'all year task'. Regular cleansing with water makes our skin healthy looking and glowing even during the winters. Don't overdo the cleansing process and always moisturize after cleaning the skin otherwise your skin will become dry soon.
Exfoliation damages skin during winter
Since dry skin is very common during the winter therefore people believe that exfoliation will do more damage. However, the truth is something different! Although it's true that exfoliating has some drying effect on the skin but it also helps cell renewal which is necessary for a healthy skin. It makes the skin glow and look brighter naturally. Don't forget to use 'quality' moisturizer on your skin after exfoliation. Ensure that the serum or cream penetrates through the skin properly and don't forget to cover all the dry patches.
Here are some of the best exfoliators to use during the winter:
Mio Skincare double Bluff dual action enzyme exfoliator
Bobbi Brown Buffing Grains For Face
Kiehl's Clearly Corrective Skin Brightening Exfoliator
Una Brennan Rose Hydrate Brighten & Refine Facial Scrub
Clarins Gentle Exfoliator Brightening Toner
Using saliva hydrates the lips
During winters, our lips become dry which leads to cracks and even bleeding. So, it is necessary to hydrate the lips after short intervals. However, people believe that saliva is enough to hydrate the lips because it is a 'free' and natural alternative to the lip hydrating balms!
However, the recent researches have proved that saliva actually makes our lips drier. Once applied on the lips, it gives a temporary relief but it is not safe for long periods! Saliva is actually acidic in nature and tends to dehydrate our lips. Therefore, you need to invest on some quality lip balm during winters to give your lips the best winter care!
Some of the best quality lip balms you can try are:
Lotus herbals Lip treatment
The Body Shop Vitamin E lip care SPF 15
Neutrogena Norwegian Formula Lip Moisturizer
Nivea Med Protect Lip balm
Maybelline Antioxidant Berry & Mango Pie
EOS Lemon Drop SPF 15 Lip Balm Sphere