Motherhood comes with a lot of happiness and challenges both. Especially for a mother, you have to sacrifice a number of things in life. Either it is your privacy or even your professional career. Many things are on the stake during the first few years of your child's birth.
Recommended Post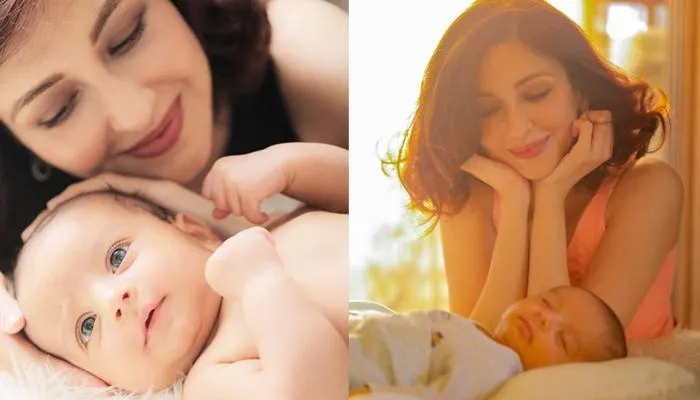 Today we are specifically talking about the actor Saumya Tandon. The lady embraced motherhood some time day. There were lots of speculation about her motherhood even. She shares "I am aware that rumors about me planning a family are doing the rounds. My reply is that I would love to have a baby. Motherhood is a beautiful experience and I surely don't want to miss out on that. In fact, if it happens, I will share it with everyone and enjoy it when the right time comes. As of now, I have no news to share. These things are in God's hands. Who are we to decide? It's been 4 years for me on this show and I am very attached to it, so it was a reunion of sorts and it was very sweet."

https://www.instagram.com/p/BqHFdyHFoUJ/

Recommended Read :

She is extremely thankful to her producers and shares "Also, my producers are so accommodating and sweet that they had once told me that even during pregnancy, I can continue doing the show, and later go on maternity leave. This is a wonderful change in the entertainment industry, and I really applaud that."

"I will work closer to my home so that I can breastfed" Says this actress

But when she finally came out stating that she is pregnant. This was the piece of the announcement that she shared "I am glad to declare I am pregnant. There has been a lot of speculation about that since a long time. Probably the news came before I even planned it. Things just fell into place and I am glad that I am going to have a baby. I am grateful to God. Thanks for your wishes."

https://www.instagram.com/p/Bs4IiZKF8aC/

https://www.instagram.com/p/BsHXQ3jlaIF/

The new mother recently joined her work back. And she was delighted to be on the set. But you know the best part, she even bought the little one along with her. When asked, Saumya replied "Yes, he was with me on the sets. I am not going to leave him home. I am a feeding mother. He was on the sets, in my vanity van, for about 5 hours. I sent him back after that. I will continue to get Miraan on the sets as I don't want to compromise on breastfeeding."

"I will work closer to my home so that I can breastfed" Says this actress
That's the way to do it, ladies. A big pat on your shoulder Saumya.