Do you get tired easily? Do you start panting after a little jog or using stairs? If yes, then you may have less hemoglobin in your blood. Hemoglobin is a protein which binds oxygen to it and carries it to every part of the body through blood.
We can check the amount of oxygen present in our body through a simple but effective device known as Pulse oximeter. It looks like a cloth clip and easily clamps your finger and the in-built sensor detects your pulse and oxygen level in the body.
Earlier, it has been used only in the hospital but now it can be easily used at home too. It can really make a difference in everyday life. We have previously written the review on top pulse oximeters, if you haven't read it then must read that too.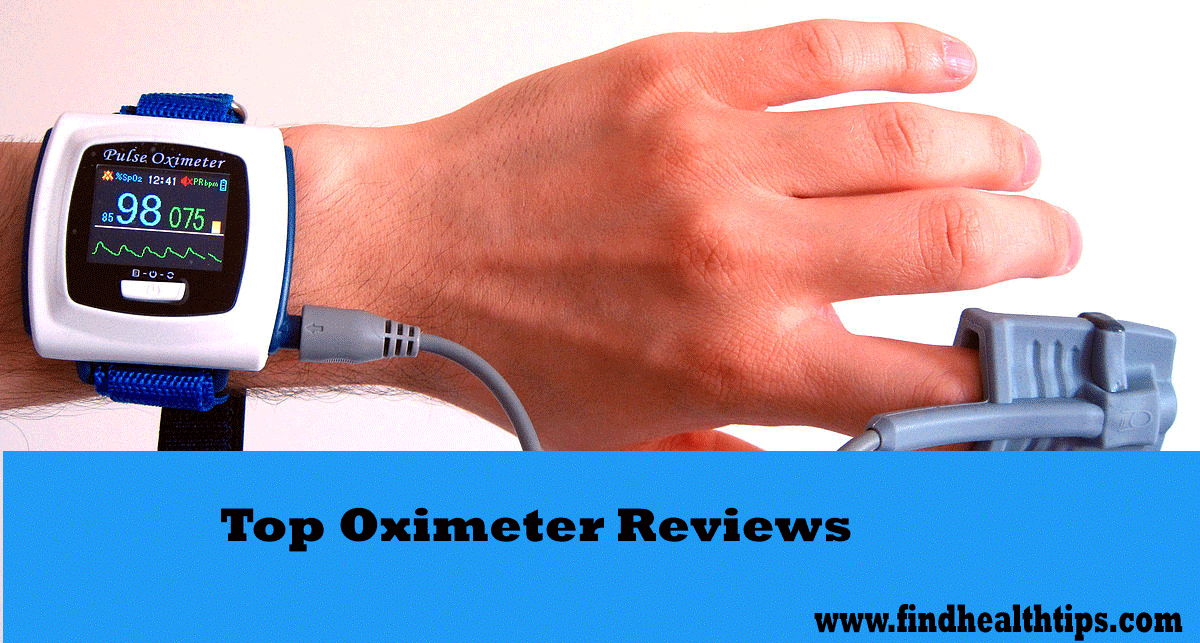 Dr. Trust (USA) Signature Series FingerTip Pulse Oximeter with AUDIO VISUAL ALARM water resistant
Dr. Trust has earned a quality score of 9.0 out of 10 based on 98676 customer reviews from across the web. This USA based brand is known for its innovative health monitoring devices and affordable prices. This water resistant pulse oximeter from Dr. Trust is the best monitoring device for professionals and can become a perfect addition to home user's health monitoring kit. Users appreciated its various features like quick results, large and rotatable display. The audio visual alarm would start beeping when your oxygen level falls below 94% and alert the home user or doctor.
User rating: 5 stars
Features
Quick and accurate pulse rate and SpO2 level
Simple one button design
Audio visual alarm
Digital bright LED display
Rotatable multi-directional display allows the user to see the result in any direction
Readings contains Pulse wave, Pulse Rate, bar graph, SpO2 level and Battery level
Light and compact
Long battery life
Covers wide range of finger sizes
FDA and CE approved
One year warranty
Water resistant for preventing accidental splash of water
Drawbacks
No negative review has been reported by any user.
CLICK HERE TO BUY AND READ REVIEWS
Newnik Fingertip Pulse Oximeter with Audio – PX701
Newnik is the manufacturer of high-quality health monitoring products. If you are looking for value for money then this pulse oximeter is a must buy for you. This product features advanced functions like pre set alarm, dual OLED screen, and Plethysmogram.
User rating: 5 stars
Features
Fast and accurate result
Easy to use
Powered by 2AAA batteries
Auto power on and off
Buzzer and visual alarm to alert the user
Dual color OLED display
Four directional views
Low battery indicator
Water resistant
Certified by FDA and CE
Comes with 1-year warranty
Drawback
Users have reported that it doesn't work for children. Sometimes the reading jumps more than 15%. Moreover, the audio alarm has a feeble sound which has disappointed many users.
CLICK HERE TO BUY AND READ REVIEWS
Choicemmed Fingertip Pulse Oximeter
Products from choice men are long lasting and durable. This brand has been trusted by many users for its easy to use and compact products. The affordable price is another reason for being a popular product among users. This oximeter is very easy to use and one can use it several times a day. It is priced lower than other oximeters but the product is not compromised over quality which is the best feature of this oximeter.
User rating: 4.5 stars
Features
Provides reading in few seconds
Convenient to use
Provide correct readings at all oxygen perfusion levels and pulse rate
Finger chamber for adults but can also be used for infants and children if used carefully
Can be used at home and clinic
Good addition to your exercise routine and high altitude activities
Powered by 2 AAA batteries
Drawbacks
It can't be used for children and infants.
CLICK HERE TO BUY AND READ REVIEWS
Neclife Dr. Trust Finger Pulse Oximeter
This product is another best oximeter from Dr. Trust for home users, medical and non-medical professionals. It provides instant information of oxygen level and pulse rate. It also comes with a digital thermometer which is a free gift from the manufacturer. This product is popular due to its low price, high quality and various other features.
User rating: 4.4 stars
Features
Simple one button design for easy operation
Small portable size for easy handling
Quick and accurate oxygen saturation readings
Bright LED rotatable display
Helpful for users involved in oxygen intensive activities like athletes and pilots
1-year warranty
Drawbacks
Users have complained about the quick drainage of battery.
CLICK HERE TO BUY AND READ REVIEWS
Dr. Morepen PO04 Pulse Oximeter
This brand is a reliable manufacturer of healthcare products from years. This oximeter has sleek and elegant design and gives accurate readings of oxygen saturation level in the body. It can be used for infants, children, and adults which are the best feature of the product. It can work for 30 hours nonstop and comes with 6 display modes. You can change the orientation easily with the press of the button.
User rating: 4.1 stars
Features
Auto power off
Accurate readings
Can be used for pediatric and adults
Dual color LED display
6 display modes
Low power consumption
Powered by 2 AAA batteries
1-year warranty
Drawbacks
Bluetooth connection is not available in the product as shown on the online version. Customers have reported of false representation of the product.
CLICK HERE TO BUY AND READ REVIEWS
EASY CARE Fingertip Pulse OLED Oximeter
EASY CARE brand is trusted for quality products at affordable price and this pulse oximeter is an addition to its list of successful models. This model comes with various features like 6 display modes, OLED color display, big fonts for clear readings and water resistant to prevent the device from any accidental splash.
Price: 1470
User rating: 4.2 stars
Features
OLED color display
Big font 6 display model
Water resistant
Accurate results
Low battery indicator
Automatic power off after use
Light weight, portable and compact
Displays Pulse Rate and Saturated Oxygen
1-year warranty
Drawbacks
Not for pediatric use
CLICK HERE TO BUY AND READ REVIEWS