Every bride dreams of looking her best on her wedding day and for that, she just not needs beautiful dress and jewelries but also needs that bridal glow on her face to complete the overall bridal look. That glow comes on her face only when the bride-to-be is confident about her look.
However, if she has sensitive skin or any kind of skin problem then getting that 'confidence' is not that easy. For some brides, it's kind of stressful situation. They feel depressed about their look and also get afraid of 'chemical based' make-up as it can worsen the skin condition.
Related Posts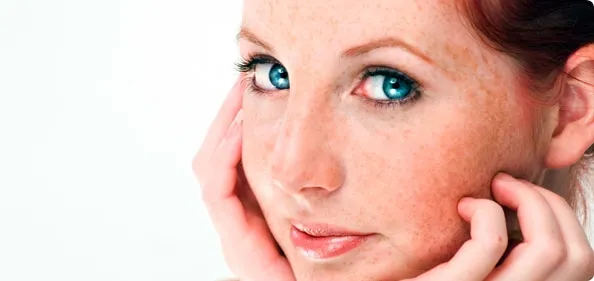 So, what should a bride to be with sensitive skin do?
If you are a bride to be who is still stressed out about her skin health then this article is just for you. Here you will get a dermatologist recommended pre-bridal advice for bride to be with sensitive skin and skin problems. So, read on and take notes!!
Avoid any last minute beauty salon treatments to fix your skin problems
Most brides believe that beauty salon treatments can fix every skin issue and give a perfect skin. But this is not suitable for everyone!
Ladies who have smooth and pigmentation-free normal skin, a one-time treatment is enough for a bridal glow! A few treatments such as gentle exfoliation with a scrub, mud masque and massage with creams are enough to prepare the skin for a wedding festivity. However, there are very few women who have such perfect skin.
However, recent tests have proved that salon treatments are not that effective. So, if you have a sensitive skin or have any skin problems then you should rather go for advice mentioned below instead of fully depending on salon treatment.
The truth is salon beauty treatment only works on your skin surface. It doesn't work on the inner layers. So the problems like pigmentation, acne, and spots only get covered not cured! That's the reason women need to visit salons often!!!
What are the common skin treatments for brides with sensitive skin and skin problems?
For brides who have sensitive skin and skin problems, going to a spa or beauty salon are not enough. They may also need to go to a dermatologist for a complete checkup to get rid of the serious skin problems.
If you have a rough or dry skin, body pimples, marks, clogged follicles etc. then only a dermatologist-recommended treatment can give you a long-lasting flawless skin!!
Here are few dermatologist skin treatments for brides with skin issues:
Acne treatment
Almost every person has to go through this problem due to hormonal changes, genetic factors or pollution. But as a bride to be, when your wedding day is near and you see an acne breakout on your face it can be a disaster. Not only they look ugly on your skin but they also become a reason for embarrassment. But don't worry, this problem may be serious but it is curable!!
Here are few ways by which these can be managed:
Balanced diet: yes, you must pay close attention to what you eat and also avoid your cravings for oily food as they are also a reason for acne breakout!
Try exercising regularly: Regular exercise produces endorphins which reduce stress level and skin oil production. This lowers the growth of acne.
Avoid touching your zits: Most of us have the habit of touching or even popping the zits. But this doesn't cure it instead it makes it even worse as the bacteria spreads out more. So keep your hands away from your face!
Go for dermatologist recommended acne treatment: If the reason for your acne is a persistent skin problem, then it can be easily fixed with few techniques like Acne-targeting peels and Pixel perfect. And if you are worried about acne scar treatment then derma roller or filler would work best for you!
Pigmentation treatment
If you have dark spots or patches on your face or on other body parts then you should try out pigmentation treatments. Most of the people think that pigmentation is not that easy to cure. But luckily, it can be easily treated with some dermatologist recommended techniques. For brides to be who have skin pigmentation problems, these methods come as blessing.
Here are few ways you can cure skin pigmentation:
Try out pigmentation treating ointments or home-made remedies: If you have minor pigmentation problem, then you may try out skin lightening creams which are easily available in the market. If you don't like artificial ointments then you can use several home-made remedies such as using potato, lemon juice etc to reduce pigmentation marks.
Get a pigmentation treatment by a dermatologist: Pigmentation cannot be easily removed in your home as it may take a long time. So, it's always recommended to go for a dermatologist treatment. For brides, it is more necessary if she has her wedding day around the corner. There are several methods that can be used such as the Q-harmony or peels and Fractional Co2. Both of these methods are effective but the latter one can leave marks afterward, so, going for the peels is always the better option.
Post treatment skin care: Getting rid of the dark patches through lasers is not the end of the treatment. Further onwards you need to take care of your skin to avoid future pigmentation issues. You should use sun blocks whenever you go outdoors and also cleanse your skin properly every night before going to bed!
Hair removal treatment
Do you have bumps on your arms and legs which grow back quickly after you wax? Then you have 'Keratosis Pilaris', which is a common skin condition. In this, your body hair gets stuck in follicles and grows back after some time of the waxing process.
For permanently removing the body hair, the brides may go for Laser Hair Removal treatments. If you are not used to painful treatments you may go for the Pain-Free Hair-Free laser which removes bumps safely without any harm.
Stretch mark treatment
If you have stretch marks on your skin and tired of using ointments which do not work, then it's time you go for a dermatologist recommended skin treatment.
Brides who are the victims of such stretch marks are advised to try out these treatments for quicker results. Methods like pixel perfect can help resurface the skin and heal the scar marks.
However, there are different treatments for different skin types. Some dermatologists also recommend microdermabrasion but it can be very painful. It needs to be done many times and the proper depth is to be achieved to get perfection.
Medi-Facials
For brides who have sensitive skin and are tired of getting salon type 'one-day glow' treatment, medi-facials are a better choice.
Most dermatologists recommend Medi-facials for bride to be. These are medical facials which have the strength to cure skin issues such as pigmentation, acne, scarring, sun damage etc. However, there are different facials for different skin type. So you need help from your dermatologist to get the right one for your skin problem.
Almost all dermatologists around the world suggest bride-to-be(s) for a medi-facial. The 'Power facial treatment by Lumiere Dermatology' in New Delhi is one of the best one medi-facial in India. This treats large pores, red skin, pigmentation and fine lines to give you a natural smooth skin. It also reduces freckles and saggy skin making your skin look tighter and brighter.
Although, the facial may seem a bit expensive, but the permanent results you get are worth it. In a single sitting, you will get a permanent solution to all your skin issues compared to frequent salon visits!! So, it is highly recommended for Indian bride-to-be(s) if they wish to achieve that perfect bridal glow!