Phil Heath who has won Mr. Olympia for seven times was gearing up for his eight wins also. But then his injury suddenly caught him.
Recommended Posts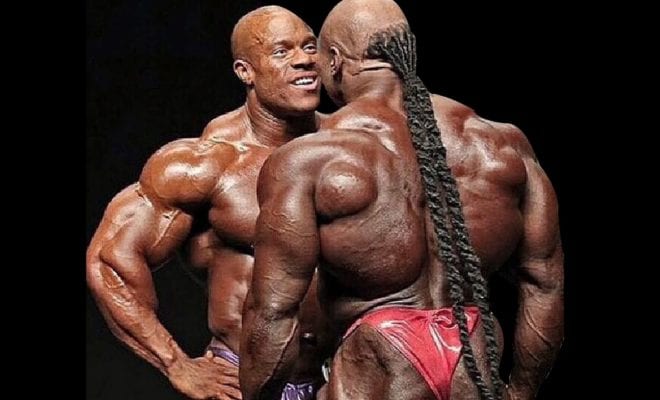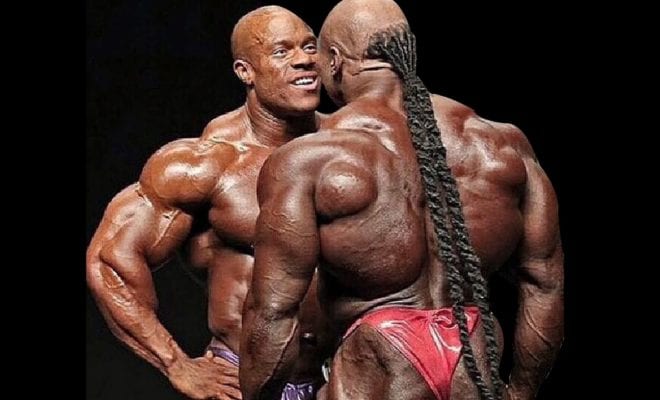 Phil Heath is an American IFBB Professional Bodybuilder. He entered his bodybuilding career in the year 2002. In 2005 he won the prestigious NPC title. He won the subsequent two professional IFBB titles – The Colorado Pro Championship and the New York Pro Championship following year.
https://www.instagram.com/p/BxSjEMzBeZ9/
Heath also won the 2008 Iron Man Show and was second at the 2008 Arnold Classic.
https://www.instagram.com/p/Bw5MNhWBM13/
In 2017, also it was very much evident that Phil was dealing with some sort of injury but nothing much was revealed. Between 2017 and 2018, Phil had a small operation to repair some minor injury near him abdominal area, but it seems that the entire problem was not taken care of.
Recommended Post
Big Ramy Controversy Continues….
Taking a min to wish @PHILHEATH an easy and quick surgery today! Come back healthier so when I beat you ass on stage you don't have an excuse 🤣🤣 Ahh I know. I set myself up for that one ✊🏾 but for real! Good luck on surgery today!

— Kai Greene (@KaiGreene) October 18, 2018
A full abdominal tear and two re-torn hernias were what Phil was dealing with. Even then Phil Heath didn't give up and he was trying to give his best to win the title. But it seemed that pro league and the Olympia were trying to give preference to others. And thus, Phil Heath was sidelined during this time.
https://www.instagram.com/p/BwHeAiiBPz3/
Recommended Read: 
Shawn Rhoden entered the picture and he overtook Phil. Many legends believe that this is the start of a new era. But now in May 2019, people want Phil Heath again back into the bodybuilding world.
https://www.instagram.com/p/Bv6Ow_AhrIg/
He is extremely good for the sport and he has worked really hard for this. He has earned respect for thousands of people in the bodybuilding field.
Phil's wife Shurie Cremona Heath shared the pain and torture of her husband through an Instagram post.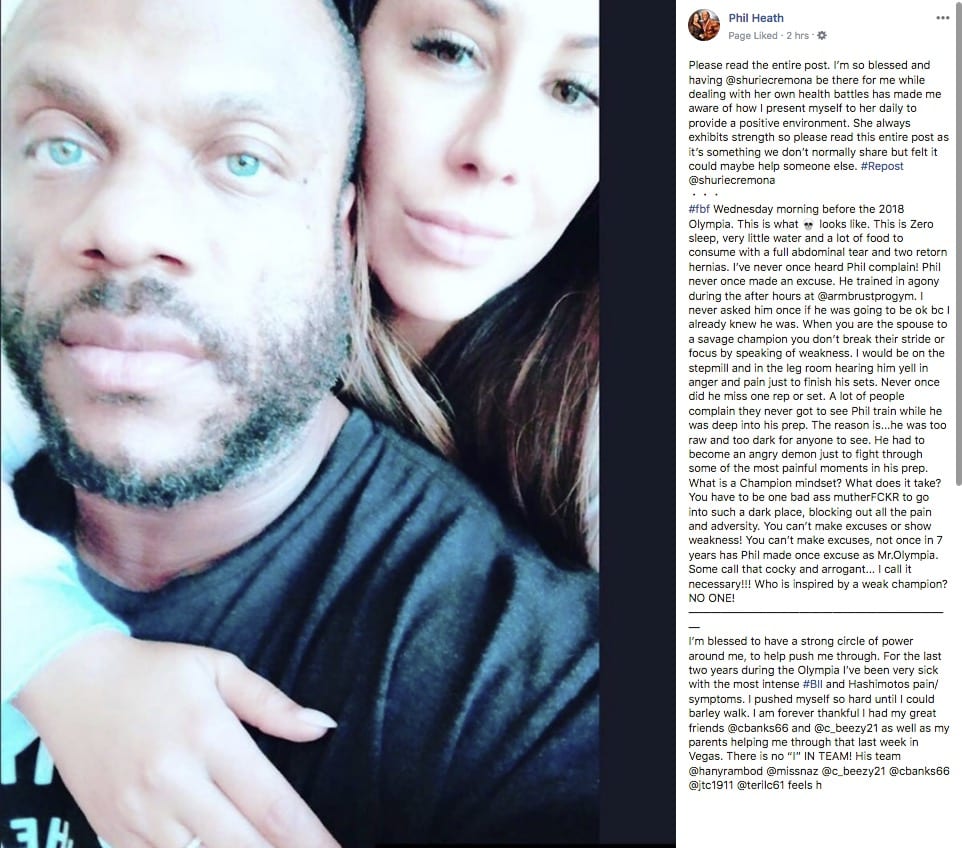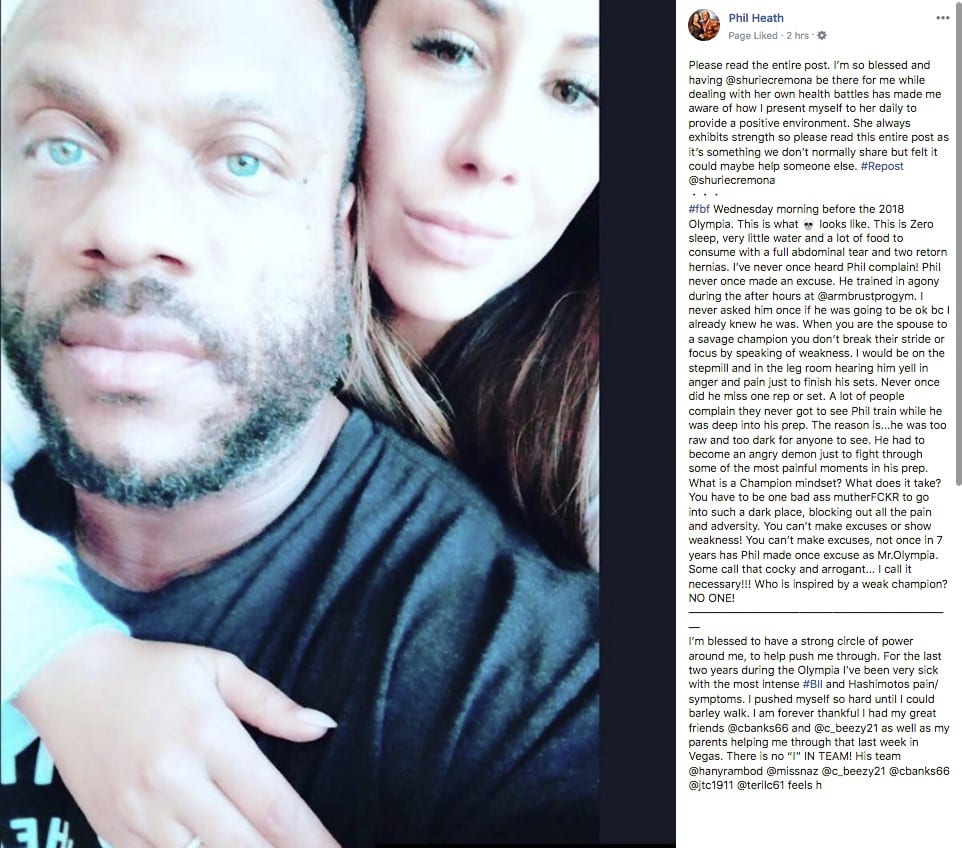 Other Articles