You always felt good when you get a compliment on your beautiful hair and if anything happens to them like hair fall, dandruff, or change in its texture then you become anxious. Different shampoo advertisements attract your attention and you think that this is the thing you were looking for but the reality is chemical based shampoo can harm your tresses.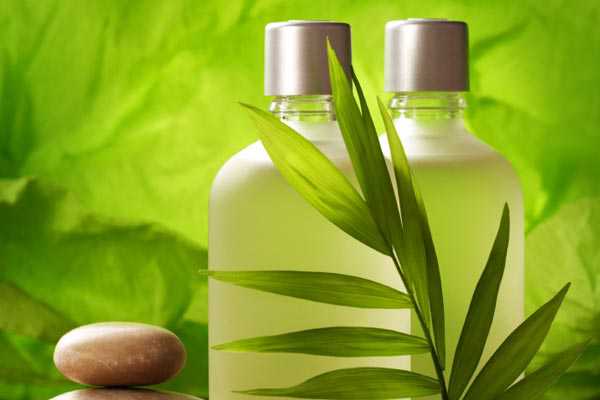 How chemical shampoo can harm your hair?
Detergent or surfactant is the main ingredient of chemical based shampoo besides other ingredients such as water, moisturizing agent and plant extracts. This foam producing chemical agent is the most harmful ingredient because it contains chemical as sodium lauryl sulfate and propylene glycol. Sodium lauryl sulfate is found in a majority of cleaning products used for personal products such as shaving cream, toothpaste, washing powder and for industrial usage like engine degreaser. This chemical is found to have carcinogenic property. The other chemical propylene glycol is used in aircraft and can cause skin irritation like hives or other allergic reactions. If you are thinking about organic shampoos then there is bad news for you. Even organic shampoos contain harmful ingredients these days. Therefore, the last option you are left with is using the natural alternatives of shampoo.
What studies say about the chemical shampoo?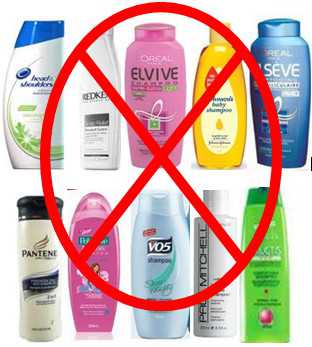 Studies have found that frequent use of chemical shampoo can remove the natural oil of scalp which is known as sebum. When there is no sebum on the scalp, the body produces more sebum in response to compensate the loss which makes your hair greasy and you need hair wash. This constant hair washing shows early signs of wear and tear of hair.
What would happen if you stop using chemical shampoo?
Your hair glands produce more sebum in the first few weeks but this natural oil production becomes normal and the positive results will show. Your body will produce the normal amount of sebum then your hair will become naturally soft.
What are the natural alternatives of shampoo?
There are many ingredients which have been used by ages and these are also very effective. Here is the list of natural alternatives of shampoo which will not only clean your scalp and hair but nourishes it, improve its texture and adds natural shine to it.
Aloe Vera – it is popular for its antibacterial, antiseptic, soothing and moisturizing properties. It is also found to induce new hair growth. If you want to use this ingredient then damp your hair and gently massage Aloe gel on it thoroughly. Leave it for some time and then rinse it with lukewarm water.
Calendula – also known as pot marigold is a medicinal plant which has anti-inflammatory, antiseptic and stimulating properties. To use this ingredient as your regular shampoo, you have to fill a glass jar with unrefined oil like avocado oil and dried calendula flowers. Close and store it for 2 – 3 weeks in a dark place and shake it every day for the first week. Strain this oil and store it in another glass jar. Use it instead of your regular shampoo.
Hair pack – homemade hair pack is the best hair care product which contains natural ingredients such as creams and oils. These ingredients nourish your scalp and hair, removes any infection or skin irritation, condition your hair and make them soft and glossy. There are many hair packs such as banana pack for dry hair, Mayonnaise-egg pack for normal hair and lemon juice pack for oily hair. You can find many recipes of homemade hair pack for different types of hair on the internet.
Essential oil – this ingredient is popular for its aroma but it is rich in various nutrients which can improve your hair health. To get soft and shiny hair, just rub a few drops of essential oil such as rosemary or lavender oil on natural bristle brush like the wooden brush and gently brush your hair from roots to the tips. These gentle strokes will massage your scalp and add shine to your hair. You can also use it as a shampoo, you have to mix 2 tablespoons of baking soda and 2 drops of essential oil into the water and use it instead of your regular shampoo.
Soapwort – it is commonly known as Reetha and it is a gentle but effective cleaner. To use this for cleaning your hair, you have to add 2 tablespoons of fresh and chopped soapwort root or leaves or stems with 1 cup of warm water. Strain this after preparation after some time and then massage half cup of this extract on your scalp and hair. Store the remaining extract in the fridge and it can last up to 1 week. You can also use dried leaves, stem or roots of soapwort.
Soap nut – this is the common ingredient used as an alternative to shampoo. You just have to take a few soap nuts and some pieces of Shikakai into a bowl. Add boiling water into this bowl and leave it for overnight. Shake the mixture in the morning and strain the liquid. Massage this mixture on your hair and leave it for 15 minutes. Rinse it with lukewarm water.
Kaolin – this is known as china clay and it is very rich in minerals which help in regulation of natural oil secretion. To use this, you have to mix it 3 – 4 tablespoons of kaolin with warm water and whip it until there are no lumps and it has a thick consistency. Wet your hair and cover your hair evenly with this paste. Leave it for some time and then rinse it with water. You can also use Bentonite clay or fuller earth instead of kaolin.
Baking soda – it is able to replace shampoo as it can easily remove any chemical or germ buildup in your hair which is the main purpose of a shampoo. Just wet your hair and sprinkle 1 tablespoon of baking soda on your hair and scalp while massaging it gently. Leave for some time and rinse with lukewarm water. It will give you clean and manageable hair.
Apple cider vinegar – mix 2 tablespoons of vinegar into water and rinse your hair after treating it with baking soda. This rinse will balance the alkalinity of baking soda and removes any remaining buildup while closing the cuticles. Rinse your hair with at least half cup of apple cider vinegar rinse after baking soda treatment for effective results.
Shampoo bar – this is sulfate free product and therefore very eco-friendly. It is made up with natural ingredients and lasts longer than their liquid counterparts.