You all might have crooned the lines " Chandni Rat hai" from the film Baghi featured in 1990. And the song always reminds you of the sizzling equation of Nagma and Salman Khan. Nagma is the name which stormed the Bollywood and south industry with her deep-set innocent look and svelte appeal. Today she is a politician and a well-recognized actress which every Indian adore from the bottom of the heart. Therefore let's get some clue about Namga all about her controversial love life and why she is still single at this age.
About Nagma: The elegant beauty:
To get some profound idea about the actress Nagma you need to travel back to the early days. And for that let's start off with her Hindu father Arvind Paratapsinh Morarji who was a robust business tycoon. Coming to her mother Shama Kazi, she was the successor of the Kazi family known for their contribution during India's freedom. In the year 1974, she opened her eyes and got familiarity as Nandita Arvind Morarji in Mumbai. But as per verified documents in that year only her mother got separated from her father which is why her name has been renamed as Nagma from Nandita. In that said year, her mother re-tied the knot with the popular film producer Chander Sadanah and from that nagma got three siblings. On top of that, she had half sister and half brother as well.
Brief on her acting life:
On the work front, Nagma was known for beauty with brain. Not only that she gave blockbuster hits about again her beauty really can't make viewers take eyes off. It all started with Baghi, then she made back to back hits on movies like Suhaag, Mogudu, Allari Alludu, Ek Jind Ek Jaan and many more. With an interview to the topmost Newspaper in Delhi she said that she is articulate in 9 different types of languages so it's her anticipation to entertain audiences in all the learned languages.
Her controversial life at a glance: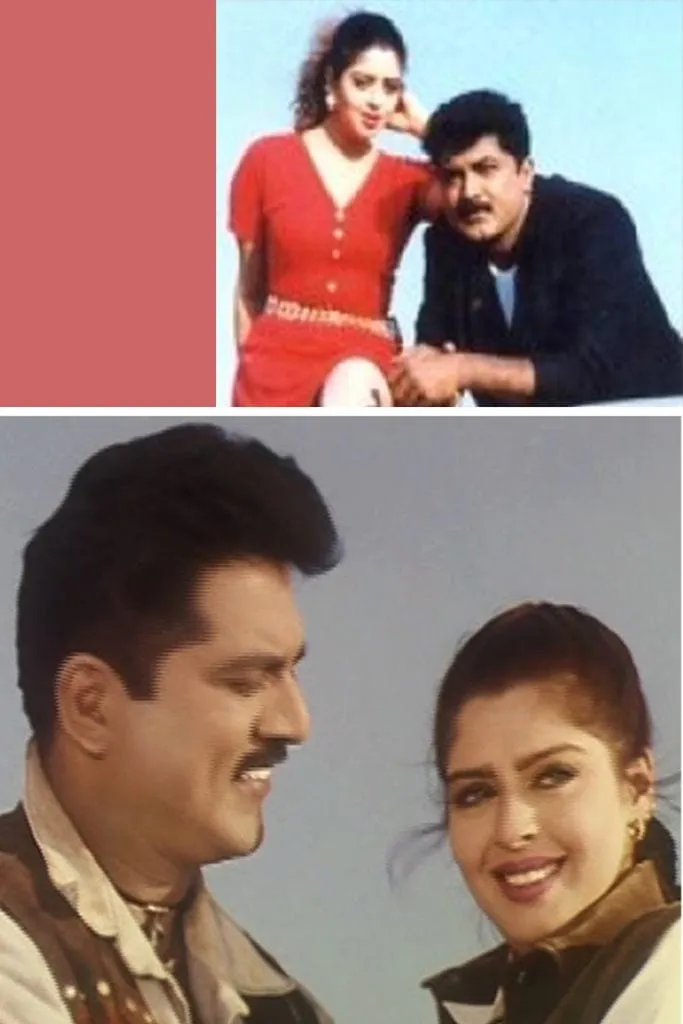 Relation with Sharath Kumar:
Beauty is in the eyes of the beholder and so the statement goes well with Nagma as she fell in love many times. But unluckily all turned out to be a mere wrong choice. To shed light on her love life lets start with her affair with the married South actor Sharath Kumar, he was an actor and a member of the Parliament. Their extramarital affair started when he was already married. As his wife came to know she decided to get separated from Sharath. In the meantime, Nagma became apprehensive of the scandal so she decided to break up. But Sharath started to threatened her and so she left South Industry and shifted to Mumbai.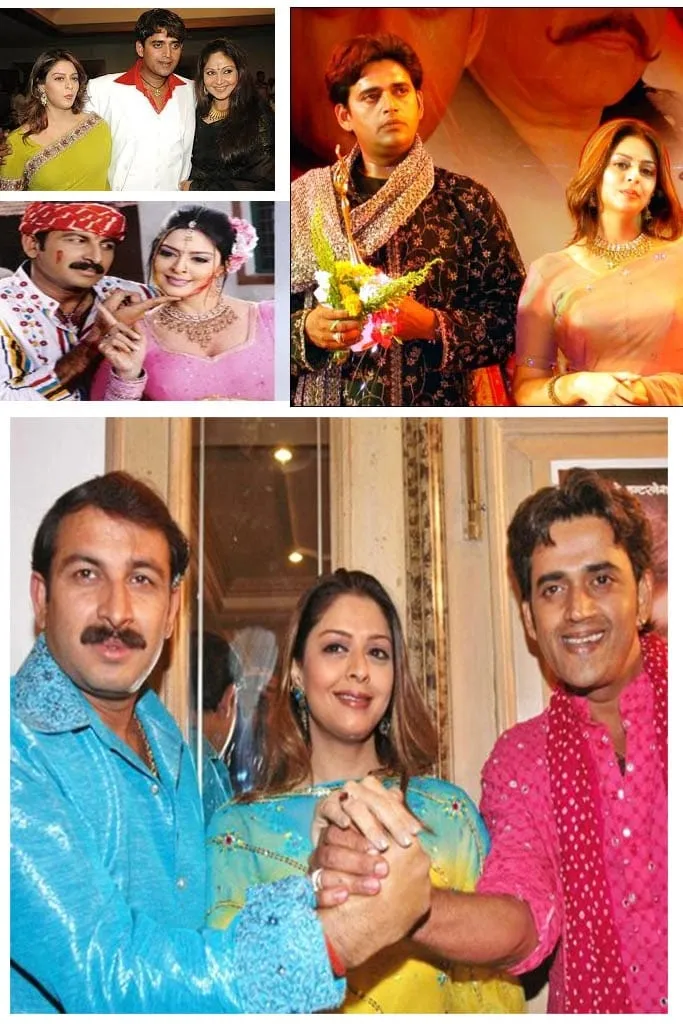 Link up with Ravi Kishan and Manoj Tiwari:
But it's not the end of her linking up with Bhojpuri married actor Ravi Kishan. But Nagma always maintained her silence when asked about her relationship with Ravi Kishan. But in this case, Ravi's wife was comfortable with their extramarital relation. However, in an interview, Ravi in his version said his wife had accepted Nagma as an integral part and he is not the last in the list to have such relationship with any women. Anyway, the color of their love faded away after quite some time.
Later she again patched up with one of the contenders of Bhojpuri movie and that is Manoj Tiwari, unfortunately, he was also married. They also broke up after some time and even Nagma soundly stated that doing films with him does not mean that she is having an affair with him.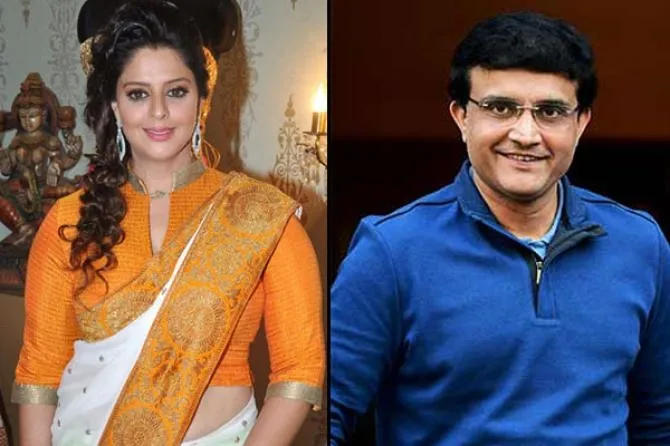 Relationship with Indian cricketer Sourav Ganguly:
In 2001, she also shared a loyal relationship with the ex Indian cricketer Sourav Ganguly who was married then. In fact, the story of Nagma marriage with Sourav Ganguly in Andhra Pradesh was also doing rounds for a while. Moreover, she was being constantly trolled for Sourav's bad performance in cricket. However, the relationship did not work out. Although Nagma has recently accepted in the interview, she wanted to marry Sourav Ganguly.
Why is she still single?
Many of you still ponder that why is Nagma not get married? Honestly, these love affairs somehow touched her heart too profoundly. And it shattered all her hope and trust. In fact, she voiced in an interview that these heartbreaks were too frustrating although she had managed to deal with it. At present Nagma is 43, following Christianity and she is solely focusing on her political agendas.