Majority of people in today's time deal with height issues and they want to grow taller. The problem arises due to genetics, ill nutrition, an accident, or any other cause. Technology is improving day by day and now people no more need medicines and other height increasing supplements to gain a desired height. They can get the same by having a limb lengthening or height increasing surgery in India. Though the height increasing surgery cost is a bit height and can be afforded by few people only, it is effective, but have some disadvantages too, so this surgery is not advisable for everybody. Hence, you can observe the results after few days of the operation.
Process and Cost of the limb lengthening surgery (Height Increasing Surgery) in India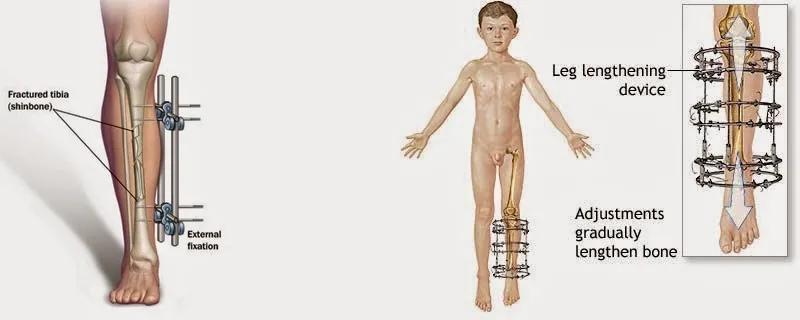 The process of the surgery includes the removal of the lower limb and fixation of a metal structure in the same place. Once the surgery is done, it requires 2-3 months for a patient to get relief from the pain and start performing the regular activities.
According to the statement of several doctors and surgeons, the surgery is only performed in case of bone tumors, accident, and other disease-related issues. If it is performed simple then it is considered as a cosmetic surgery.
In India normally height increasing surgery costs around 3-7 lakhs depending upon the condition of the patient and the recovery. Though the equipment and machinery cost is about 15 thousand rupees, the height increasing surgery cost is dependent on the type of the hospital you choose. For instance, if it is a government hospital then it will charge comparatively less fee than that of a private one.
Must Read –
Verdict
The limb lengthening surgery is associated with many risks like unbearable pain, bed rest, and much more. The doctors usually advice to undergo the surgery only if you need it. Moreover, the cost of the height increasing surgery in India is very expensive. Hence, consult a doctor or any patient who had opted for the same and then prefer having it.
Popular Hospitals and Surgeons for Height Increasing Surgery in India
List of Surgeons can be found here – Go to 365Doctors
List of Hospitals and Clinics can be found here – Go to Practo