Homosexuality remains a topic of debate and controversies in India. However, these celebrities are changing the views and societal constructs for a more inclusive society. Many lesbian and gay celebrities work in Bollywood, but here the trend shows fashion industry has a large number of gay and lesbian celebrities in India. I think fashion industry adapted them easily, it may a reason for them to get popular there:
Recommended Posts
Here is a list of Indian celebrities who are gay/lesbian:
Apurva Asrani
Apurva Asrani, a strong voice in propagating LGBTQ rights, is a film writer and editor. He is the writer of the human rights drama Aligarh (2016) and courtroom drama Criminal Justice: Behind Closed Doors (2020) and is the recipient of the National and Filmfare Awards.
Vasu Primlani
Vasu Primlani is an environmentalist and India's first openly gay comedian. She is also the recipient of the 2015 Nari Shakti Puruskar by the Government of India. Even though being gay puts her at odds with the law, she has never shirked away from her sexuality in her gigs.
Shonali Bose
Shonali Bose is another bisexual director, producer, and writer of Hindi cinema. She is an independent artist who spent his adult life in the US and directed great films like Amu (2005). She has also received several awards like the National Film Award.
Sushant Divgikar
Sushant Divgikar is an Indian model, psychologist, motivational speaker, singer, actor, drag queen, video jockey, and director. He was crowned Mr. Gay India 2014 and represented India at Mr. Gay World in 2014. He is, in fact, the first Indian to win 2 groups and 3 individual subtitles at Mr. Gay contest 2014.
Parvez Sharma
Parvez Sharma, a gay and devout Muslim, is a filmmaker, journalist, and author. He received the 2018 Guggenheim Fellowship in the film/video category and was amongst the 173 people selected from 3000 candidates in the 94th year of the fellowship, which began in 1925.
Vikram Seth
Novelist and poet by profession, he has received several accolades such as Padma Shri, Sahitya Akademi Award, Crossword Book Award, Pravasi Bharatiya Samman and WH Smith Literary Award. His notable contributions are 'A Suitable Boy,' 'Beastly Tales' and 'Mappings.' His collection of poems is widely known and has been hailed as one of the finest contemporary writings of the modern era. He penned a strongly worded poem responding to the growing intolerance towards the sexual minorities.
Sridhar Rangayan
He has directed films with a distinct focus on homosexuality. His notable works include, 'The Pink Mirror' and 'Yours Emotionally.' His representation of the closeted gay community in India has been considered ground-breaking. The Pink Mirror continues to be a banned movie by the CBFC in India. He has been spreading awareness among the sexually minor sections in India as a gay activist.
Bobby Darling
Born as a transsexual man in India and known as Pankaj Sharma, working in Bollywood. Bobby underwent a sex change transformation. She acted in 18 movies playing a gay man until she transformed. She has also appeared on the popular TV show 'Big Boss.'
Karan Johar
Probably the most famous of the rumored gay men in the country, and established director-producer of Bollywood, he has remained increasingly private about his sexuality. A leader in the movie industry, he has produced numerous hits under the banner of Dharma Productions. He has also won two Filmfare awards so far for 'Kuch Kuch Hota Hai' and 'My Name is Khan'. In his biography 'An Unsuitable Boy' he remarks on his sexuality by saying, "Everybody knows what my sexual orientation is. I don't need to scream it out. And if I need to spell it out, I won't only because I live in a country where I could be jailed for saying this."
VJ Andy
One of the finest hosts and anchors who shot into limelight with his show 'Dare to Date' has been rumored to be gay. His sexual status remains to be a matter of speculation as he himself remains tight-lipped about it.
Manish Malhotra
Winner of multiple awards, Manish Malhotra, has been rumored to be gay for a long time. The actor has designed for several films and actresses. His unique vision makes him famous in the film industry as a fashion designer. However, he himself remains quiet when asked about his sexual orientations.
Rohit Bal
The famous fashion designer was born in Kashmir. He has established a name for himself by his works and has opened several flagship stores in New Delhi and other cities. He is one of the famous gay celebs who has come out as gay. He has however expressed a keen desire for directing movies which will portray the gay community in a better light than is usually portrayed in Bollywood.
Sabyasachi Mukherjee
One of the most influential fashion designers alive, he has certainly made his presence felt with his ethnic wear range. He remains as one of the few celebrities who are not in the closet. Generating immense revenues by his meticulous designs, he remains one of the most foremost businessmen in the industry.
Manish Arora
The widely acclaimed designer came out of the closet and revealed that he was gay.
Onir
He came out of the closet and embraced his sexuality leading at the frontline as a queer activist. He has directed acclaimed films such as, 'I am' and 'My Brother.' His new film 'Shab' was released almost after six years and is based on homosexuality. He maintains that it is better being out than being invisible despite the ridicule and difficulties he has had to face due to his sexual orientation.
Sonal Giani
She co-founded Umang and Yaariyan which are lesbian-bisexual-transgender initiatives in Mumbai. She has represented the Indian LGBTQ community around the world and has been a part of numerous film projects and theatre. Her documentary 'Connected Hum Tum' shares the struggle as a bisexual woman in India.
Anjali Ameer
An actress in the Malayalam film industry, and worked in many Bollywood movies, she challenged heteronormativity in the films as a transsexual woman. She underwent a sex change surgery at 20 and had been increasing in popularity ever since. She ran away from an orthodox Muslim family who weren't supportive of her identity and lived with the transgender community in Bangalore and Coimbatore.
Mink Brar
Although she admitted to being a lesbian and was spotted kissing a girl, she backtracked from her statement and said she was neither homosexual nor bisexual. Her sexual identity remains a mystery so far as she keeps going back and forth.
Saattvic
The actor from Ashutosh Gowarikar's Everest has always been open about his sexual orientation. He penned a strongly worded letter retorting against Karan Johar's autobiography 'An Unsuitable Boy.' He has strongly supported the cause of the gay community.
20. Devdutt Patnaik
Devdutt Pattanaik is the author of many bestselling books like the seven secrets of Vishnu. He was also the Chief Belief Officer at Future Group, and he has consulted many business leaders in India using his knowledge of mythology. According to hisWikipedia page, he came out as gay to his parents when he was 30 years old.
21. Zoya Akhtar and Reema Kagti
There is speculation that Reema Kagti and Zoya Akhtar are a lesbian couple. Though based on speculation, they have been working as a creative writing team at Excel Entertainment Pvt. Ltd. Many people speculate that they have been dating each other.
22. Tabu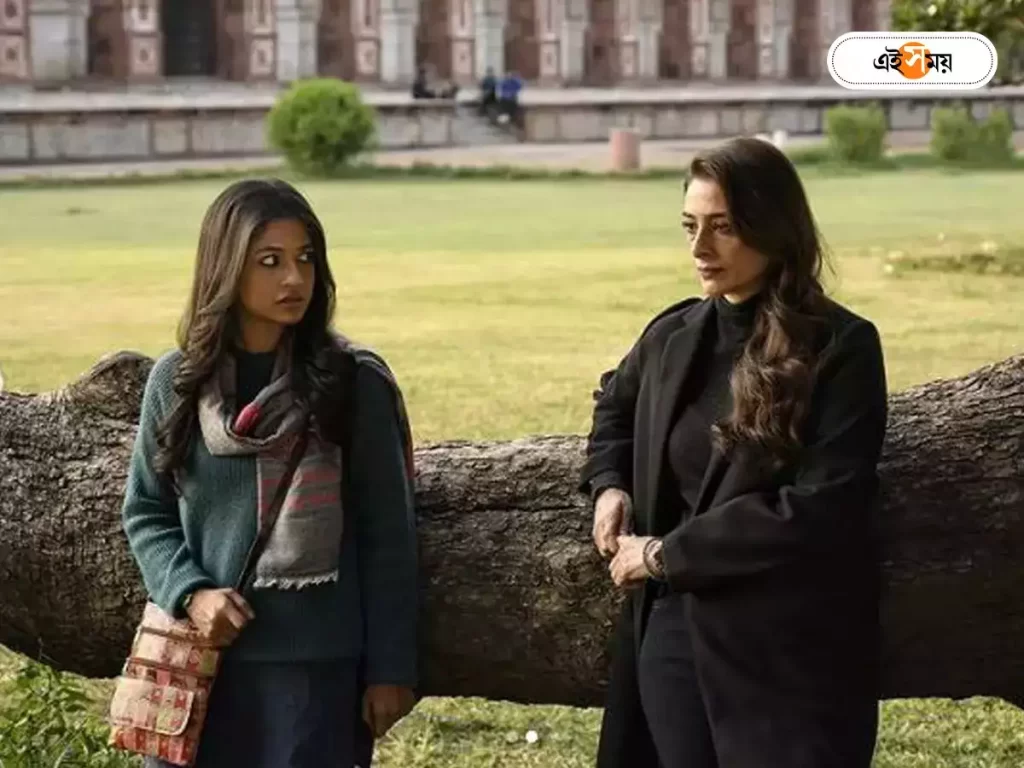 Many people ask, "Is Tabu a lesbian?" In the recent web series on Netflix called 'Khufiya,' Tabu played the role of Krishna Mehra, a RAW agent who was involved in a lesbian encounter with one of her informants. However, there is no official declaration regarding Tabu's sexual orientation in her real life.
These celebrities are defying heteronormative rules and breaking stereotypes while simultaneously educating the community about the LGBTQ community. This is probably only a fraction of the list of Indian celebrities who are popular gay and lesbian, most of whom keep being tight-lipped about it.