Every hairstyle that Deepika Padukone makes is always a huge hit and never failed to entertain audiences or her fans. There are separate fans for Deepika Padukone hairstyles and they are crazy enough as they try out every model.
Recommended Posts
Following are some of the best hairstyles that cover many people and easy type that one can try out:
Deepika was seen in these gorgeous sporty boxer braids for her Adidas campaign. Her short hair was weaved into several three-stranded braids and secured together in the back.
Deepika Padukone opted for a fusion-style voluminous braided high ponytail to pair with a boldly printed tracksuit from Adidas. Her braided ponytail purely complimented the bold floral prints on the suit.
Deepika looked stunning on Diwali eve; she posted a picture of her in peach pink traditional attire styled with a messy blunt bob. The bob was lightly highlighted with a few bronze streaks that made it so dramatic.
We would say Deepika absolutely nailed this style with all the vintage essence needed. Deepika wore a cute pastel mint-colored bow for her retro hairstyle in the movie "Om Shanti Om".
Deepika Padukone wore elegant half-tied hair to a movie promotion. Her hair was cleanly straightened, side sectioned, tucked back from the top of the ear, and pinned at the back to create a classy look.
Deepika was most spotted wearing buns at events and award ceremonies; this is just another variation of her bun addiction. With a little puffed-up hair in the front to spotlight the face.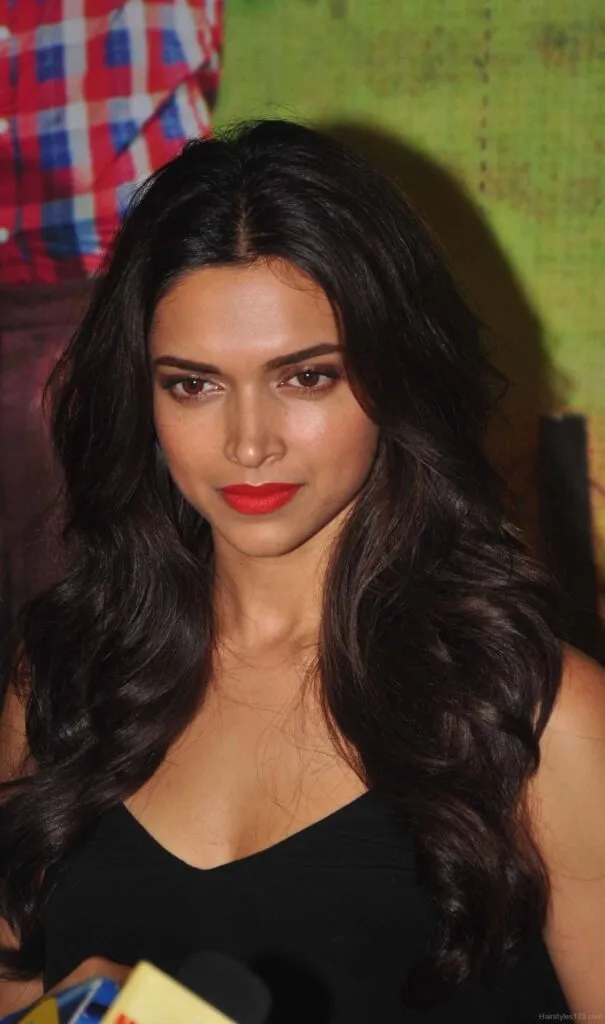 Long tress looks stunning if styled properly, just like this long tress of Deepika Padukone styled with tender waves to get some seaside essence. Waves compliment any outfit and length of hair.
The straighten hairstyle shows Deepika in a different way. In addition, front hairstyle look makes her a Chinese girl. The look can still be glossy with or without bangs.
The traditional type of Hairstyle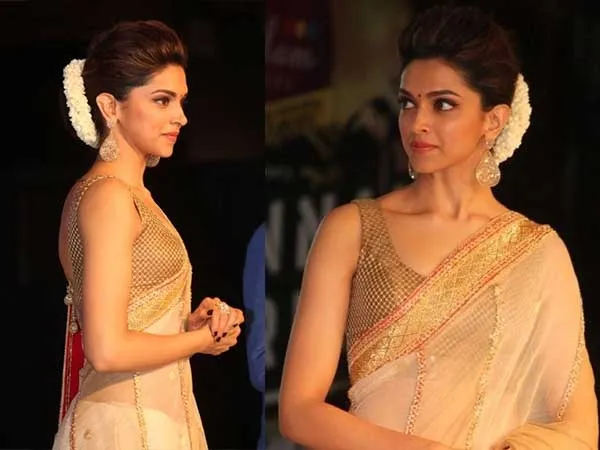 Deepika always loves to see her face glow in a traditional way. She always has long pretty jewelry and makes a smiling face with help of traditional way. There are many Deepika Padukone puff hairstyle tutorial, which gives an idea of how to make a round bun type.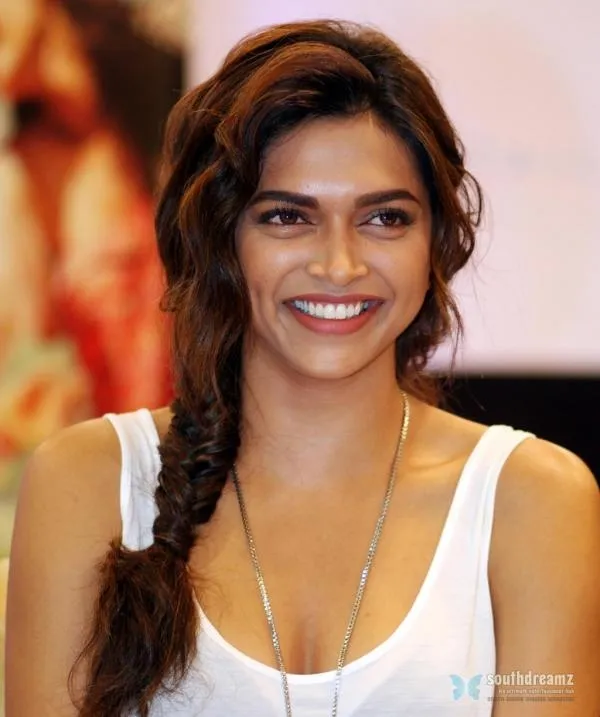 Deepika Padukone Hairstyle in cocktail is always a preferable model for many teenagers. She always prefers to go in this model, when going for an outdoor with friends.
The style of hair she does when going to any award function is simply using a wave model. Deepika Padukone hairstyles on lehenga are quite classy and simple, which portrays her as a rock star.
Deepika Padukone volumized ponytail is the signature hairstyle of all times. Many college students and hair stylists will go for the model. This model will definitely show you like a girl who is easy going and simple.
Deepika Padukone messy bun hairstyle looks like a perfect royal girl and it is best suited for full gowns. The buns usually come in different styles but the messy type is so unique model.
Antique Hair Style of Ramleela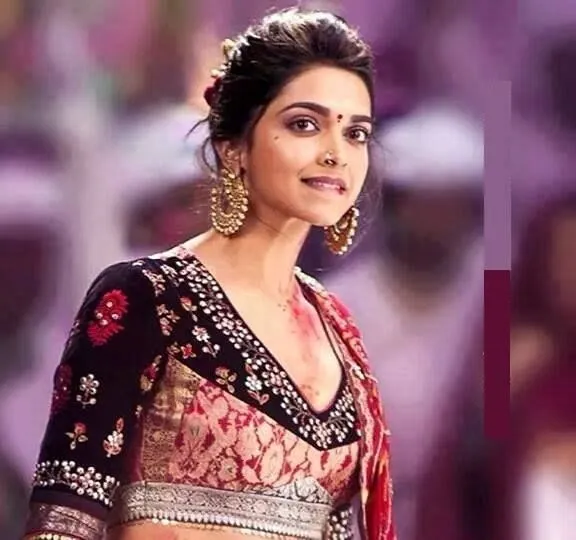 Deepika's one of the masterpieces is Ram Leela. The costume, jewelry, makeup, hairstyle remains unique for her in this movie. Most of the time, Deepika has long free hair and also a complete Bun. Deepika Padukone Hairstyle in Ramleela became the yet another signature design of hairstyle.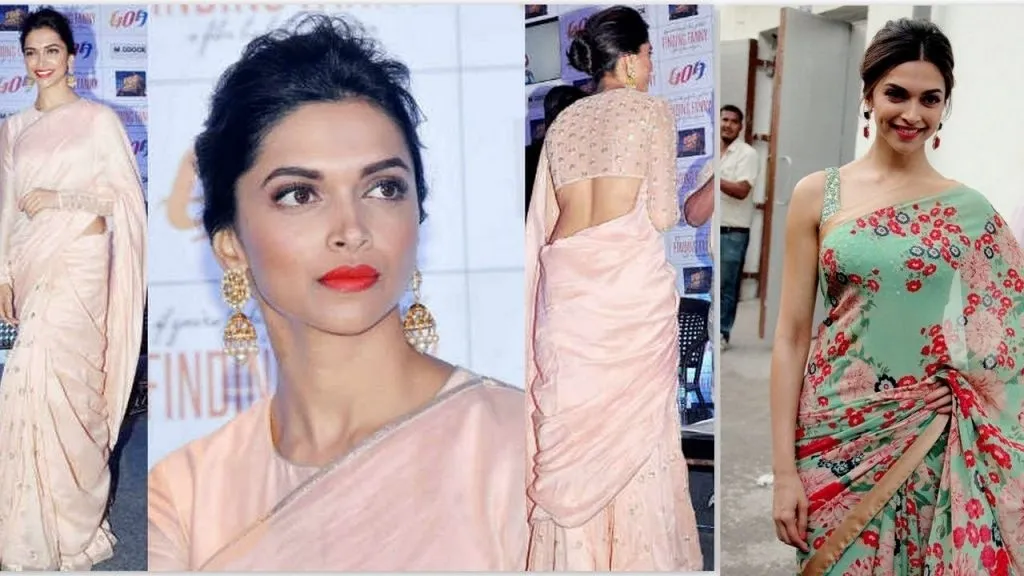 You can see Deepika in most of the time with saree. In the saree model, she always prefers to use two types of hair models. One is Bun and another model is a free puff hairstyle. Deepika Padukone hairstyles with saree are quite elegant and give her a gorgeous look.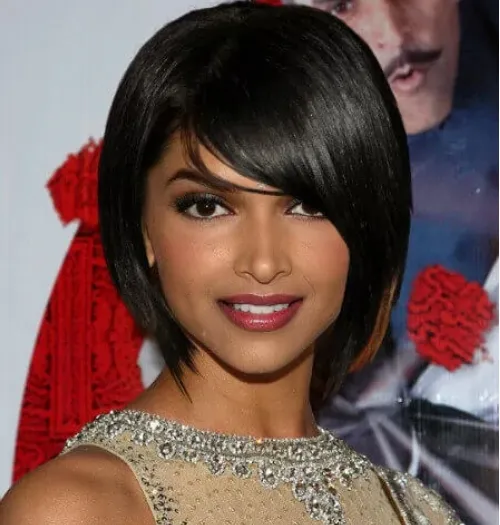 This type of hairstyle is very rare for Deepika. But in this short straighten Bob hairstyle also she looks fantastic and has smoky sexy eyes. But, remember if you need to try this hairstyle, make sure the hair falls on your face. If hair fails to fall in front, then it is not the hairstyle you need to make.
Party type Get Straight Model
The fusion model is quite famous where she straightens the hair fully using a gel type and make a ponytail. This will definitely work out if you are going to parties.
There are many fine artists in Bollywood and one among them is Deepika Padukone. She always uses a girl next to door type hairstyle and there are many Deepika Padukone hairstyles tutorials for who people who need to try out. So why don't you choose the best model that suits your face and physic?