Chhavi Mittal has officially entered her 40th week of pregnancy. And the lady seems to be on a roller coaster ride. She is radiating with joy and happiness like never before.
Recommended Post
https://www.instagram.com/p/Bw8fvHyHQuC/
Her family hosted a surprise baby shower for her in her 10th month and the lady is no less than excited. She says, "One can never be too prepared. No two pregnancies and babies are the same. During my first pregnancy, I had the liberty to quit my show and rest it out. However, this time around, I already have too much on my plate — my elder daughter and business. So, I haven't got the time to sit back and enjoy this phase."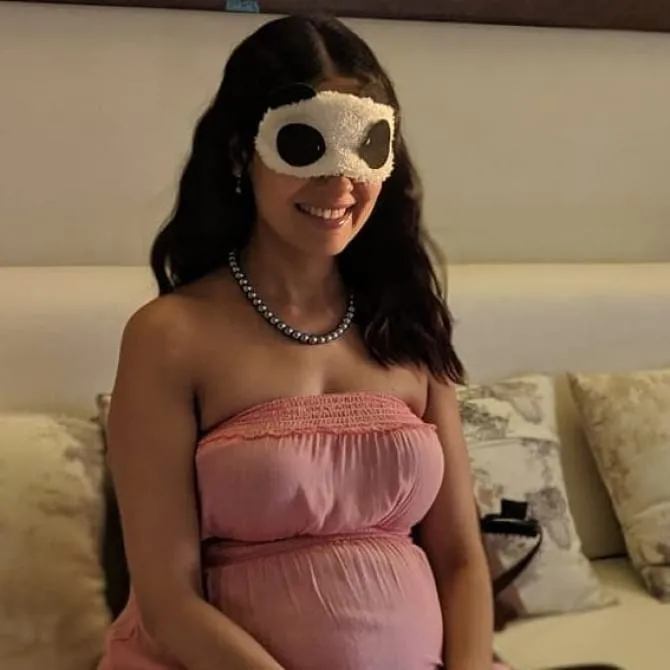 On 4th May, Chhavi shared her second baby shower pics with her Insta family. Here she was seen wearing a blush pink off shoulder dress. The dress was accentuated with a pearl necklace and her cute smile and that radiating glow was enough for the evening.
https://www.instagram.com/p/BxENo5HnRhE/
About entering her 10th month, the lady shared "The due date is always ESTIMATED because nobody can predict when the baby arrives. It is extremely common and absolutely normal for women to reach 42 weeks before natural labor begins.. especially if it's the second pregnancy… and once you cross 38/39 weeks, your 10th month begins.So, while my clock ticks, I could go into labor right this minute, or another week later… I'm not worried. On the contrary, I'm rather relaxed. Because I know, once the baby comes, I'll have my hands full!"

Chhavi Mittal Enjoys her 40th Week Baby Shower