Every individual has specific goals and objectives in life. For their accomplishment, we might need financial stability, but what if, due to any uncertainty, you have to spend all your savings on any health issues? Have you ever thought about accomplishing financial goals along with all this?
As we all know, the risk of disability or critical illness always persists. Emotional instability is a common consequence of this, and so is financial instability. Therefore, health insurance plans can act as a safety net that can help you cover untimely medical expenses.
You can safeguard your health as well as maintain a financial position by investing or buying the best health insurance plans for yourself and your family. Since it is rightfully said that "Health is wealth, " and nothing matters more than an individual's health, investing in a health insurance plan might bring various benefits. From covering your pre and post-hospitalisation to surgery charges, ambulance charges, and so on, you can ensure the best treatment for yourself and your loved ones.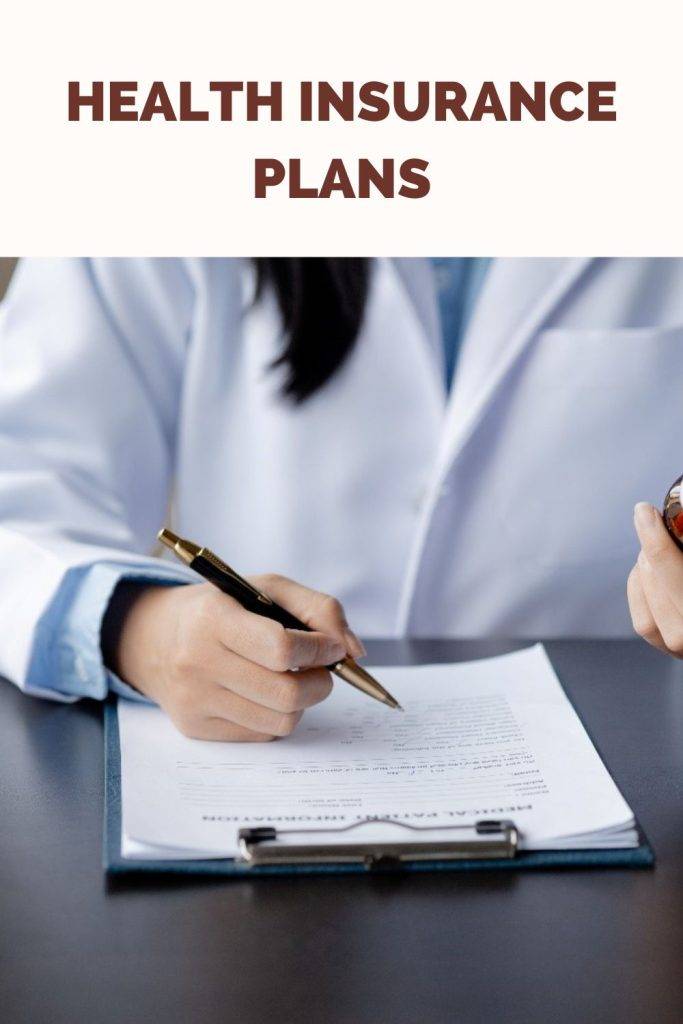 Having said that, when we talk of health insurance we think of all terms and conditions that come along with it. However, there are a few features of health insurance plans that we might also need to take a look at:
Network hospitals are those hospitals which have a direct tie-up with the health insurance company. Thus, at the time of claim, you can avail cashless facility. A cashless facility helps you get rid of the burden of settling the bills with hospitals; the health insurance companies directly settle the bills on your behalf. Therefore, while getting health insurance plans, ideally look for plans with a maximum number of network hospitals that would be the preferred choices for you when the need arises.
Pre and Post-Hospitalization Expenses
Pre-hospitalisation expenses are paid before you get hospitalized, and post-hospitalisation charges are those you have to pay after you are hospitalized. Pre-hospitalization charges are covered for 30 days, whereas post-hospitalization expenses are covered for 60 days. But some companies cover pre and post-hospitalization for more days. Look for an insurance company that covers full days for pre and post-hospitalization. It will be a good idea to buy personal accident insurance to secure yourself from the financial repercussions of accidents.
Health insurance companies provide you with no claim bonus that rewards you if you do not make a claim in a financial year. Such a bonus can range between 10-50% for a claim-free year. Hence look for a health insurance policy that gives you the highest no-claim bonus.
As you age with time, it becomes difficult to get health coverage; not to mention the premium also increases. This is the point where lifetime renewability stands out as an ideal feature. The feature allows policyholders to renew their health insurance policy every year, throughout the policyholder's life to retain the policy's benefits.
While these features make health insurance plans a must-make choice, you must also have a look at the following clauses before you go ahead with the purchase:
Room rent is one of the significant expenses you must deal with if you or your family members meet with a health emergency. Unfortunately, many insurance companies cap the maximum amount they will pay under their plan. In addition, many companies limit the amount of payment that they will cover, while some take the whole amount as their payment obligation.
Pre-existing diseases are those that you might be suffering from before opting for health insurance plans. Thus, many insurance companies do not cover them from day 1 of your policy. In addition, the waiting period generally ranges from 2-4 years, before which they are not liable for any pre-existing disease. Therefore, always look for insurance policies that cover your existing disease or might have the least number of years of the waiting period.
After buying health insurance plans, you get relieved of everything; you feel relaxed that you have secured yourself and your family against any possible hospitalization in the future. But it's essential to read your plan's exclusion section before finalizing any health insurance plan to avoid surprises later. Always go for a plan with the least number of exclusions. Also, make sure the exclusions are clearly defined.
With recent development in the health insurance sector, specific critical procedures such as dialysis, chemotherapy, eye surgery, lithotripsy, heart implant, etc., are also being covered under health insurance. In addition, procedures such as dental care that fall neither under daycare nor 24-hour hospitalization are also being covered by some health insurance companies. Therefore, to sum up, a health insurance policy covers various aspects that might not be possible under other circumstances. To increase your benefits, you can also get add-on policies, such as personal accident insurance to ensure enhanced protection for you and your family.