BalanceFrom High Accuracy Bathroom Scale offers everything that a user looks for in a bathroom scale – high accuracy, ease of use, clear display and appealing design. So it makes a great choice for everyone who wants a technologically advanced bathroom scale at an affordable price.
Your regular workout seems effective if you are able to track the progress. Bathroom scales are of great help in this case. If you are on the lookout for a good option that would give you accurate results then bathroom scale by BalanceFrom can make a good choice. This is a clear platform to give you instant results with high accuracy. The benefit of owning this scale doesn't stop here, but it is the beginning. It features four corner sensors to give highly accurate results, and the good this is that is light on your pockets.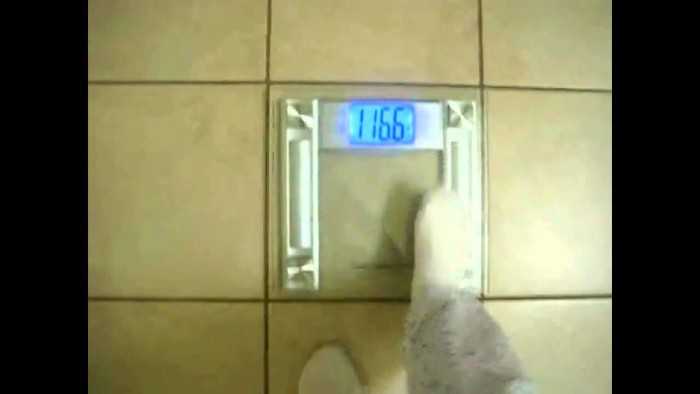 When looking for the features of BalanceFrom High Accuracy Bathroom Scale, you will be amazed to see what it has to offer. It is provided with a wider LCD display to reflect results and add to the visual appeal of the device. The 4.3 inch display has stunning blue backlighting to make reading at a distance easier. In fact, it also allows reading from any angle, even in foggy bathroom. Additionally, you can get it in silver and black colors to complement the look of your bathroom. It allows you to measure weight up to 400 pounds with much ease and at a lower price.
At the first look, it appears fragile, but it is indeed rigid and durable that you can use with confidence. Even the heavy family members can find it quite easier and comfortable to use. Compare to other devices on the market, and you would find that this bathroom scale is loaded with many desirable features wrapped in an appealing design. Not only is it a highly popular device, but also a smart choice.
Although it may be called an entry-level device, but the features that it possesses are too far from basic. It doesn't provide BMI measurements or the lean mass index, but it definitely tells your daily weight with high accuracy that is most important for people serious about their weight.
Desirable features of BalanceFrom High Accuracy Bathroom Scale:
The bottom of the bathroom scale is provided with non-slip feet to keep it stable on place when in moist conditions. It is also designed to prevent scratches on the floor
Thickest tempered glass makes this (large 12 inches x 13 inches) platform to ensure you get the accurate results always
With this product are offered two year warranty and hundred percent satisfaction
The device is designed with smart step-on inches technology so that no switching or tapping is required to turn it on and measure your weight. Just step on the machine, and it would display the results with high accuracy.
4.3 inches wider LCD display has blue backlight for easy viewing from any angle or in any light conditions
Has highly advanced four precision sensors to allow accurate measurements for weights up to 400 pounds or 180 kg (graduation increment – 0.2 pounds)
Draws power from 4 AAA batteries and provided with automatic turn off and auto-calibrated to conserve battery life
A body-tape measure is provided for free
The downsides:
The features and the qualities of the product leave almost no scope for any negative words. However, some users have complained regarding the accuracy and measurement, which they found to be different with every use. But, they were more than happy to find the manufacturer reaching them out to offer replacement. In addition, some users also expected the manufacturer to provide instructions regarding zeroing out.
Conclusion
On the conclusive note, the product is extremely good for the features and price. With good battery life, durable construction and high accuracy in delivering results, this bathroom scale is a great addition to any home to keep a close watch on the weight fluctuations. With an average rating of 9.3 out of 10, BalanceFrom High Accuracy Bathroom Scale is one of the highly recommended devices by users. Not only just the features are commendable, its visual appeal is also a big win.
Are you also one of the users of this device and have something to share? Go ahead with your thoughts and let others know a lot more about this product.
Other Articles