You are dating her for quite a few months now. It is refreshing, soothing and definitely giving you the best of times. Your heart skips a beat whenever you meet her. Well, these are lovely, but these are normal too. Now that you are slowly falling for her and getting more and more attracted towards her beauty, her touch, her voice every time she meets you, it is quite natural for you to feel the urge to take the relationship to the next level. You want to make love to her but you are not sure about what she would like or how she would react to this idea. Well, women are complex beings and they surely make it even more complex for a guy to understand what they want. And believe me; they really want you to come up with a proposition in the perfect way. All you have to do is to understand the signs. They are subtle most of the times but very positive and clear. If your girl is attracted towards you and wants to make love then she is surely going to send some kind of signals that would ask you to take the next step. However, these signals or signs might vary from one woman to another. Wondering how you would identify the signs that your girl is showing?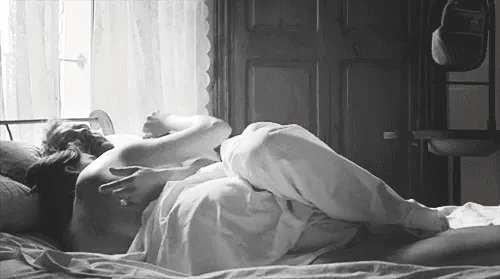 Check out the most common 5 signs that your girl wants to make love to you now.
She is enjoying sex talks with you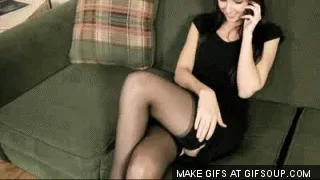 Well, this is a sign that she is falling for you and wants to get intimate. Whenever you both are talking over phone or you are chatting with each other look out for the signs. Sexting has become a part of every relationship these days. It is sexy, naughty and helps your couple hood flourish even more. So, if you find her asking for more of it and maybe she would talk about her sexual preferences and how she would want it, just know that it is a sign that she desires you. She wants you to make the move and come closer to her. What's more? She wants to experience how it would feel like to be in bed with you now.
She dolls up in her sexiest lingerie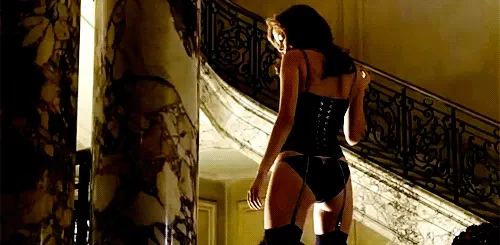 So, you have been invited by your girlfriend for a dinner night! Wow, isn't that lovely? Do not forget to get some flowers or a bottle of wine for her. Women love good wine a lot. You arrive a little before time and ring the bell. Whoa! She opens the door all dolled up in a sexy red lingerie. Man! That is definitely a sign that she would want to make out with you tonight. So are you ready for it? However, do not get too excited about it and play absolutely cool. That is how you will make her feel wanted, caressed and loved. Compliment her on her looks but do not be uncouth in your remarks. And she will be completely yours for the rest of the night.
She is responding to your touch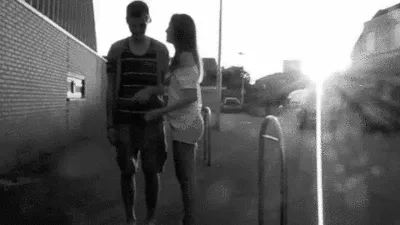 Yes, that is definitely a positive sign that your girlfriend wants to explore more of you physically. Now that the dinner is done and you sit back making small talks with her, touch her softly and lovingly. If she responds positively to it then she will come closer and maybe lay her head on your shoulder enjoying the moment. Give a gentle massage on her shoulders and that really works to bring her even more closer to you. When your girlfriend is ready to take the relationship to the next stage she will love your gentle massage and want more of it. She might ask you not to stop and keep going. From this subtle love making sign of hers you can clearly know it is time that you take the initiative!
She is breathing deeply & heavily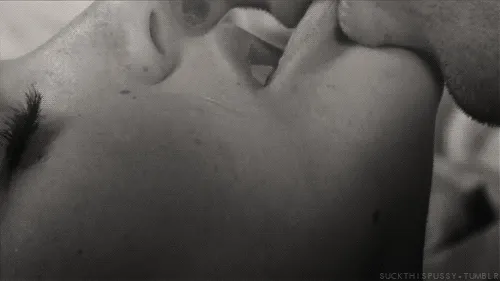 This is one of the most common and open signals that a woman gives to her special man for having sex. When she is feeling the arousal, her breathing will become deep and heavy and it becomes almost impossible for her to hide the feelings for you. It is something beyond her control and her body will react to your touch more fervently. As you touch her, caress her and plant a soft kiss on her shoulder or arms, her body will react to that and get turned on instantly. Once she starts breathing heavily you can even hear a moan or two escaping. It is the perfect time to start kissing her deeply and intensely. She will respond to it and ask for more. This is quite an easy way to get the sign of love making from your girl.
She is desperate & her hips won't lie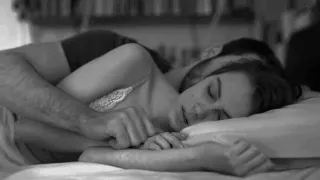 Even when you are in a relationship for years and have made love with her innumerable times there are times when you just don't get it. You may not get the sign that your girl is asking for it tonight. You are in bed with your girl and she is lying with her back turned towards you. Just give her a cuddle from the back and press her closer to you. If she starts moving her hip up and down and push it towards your crotch then you know she is on and craving to make love. If she desires to make out she will try rubbing her hip on your crotch to make you understand that she wants it and she wants it now. So, this is a clear signal from your girl and when you get it don't waste your time anymore and indulge in hot and sensuous love making.
After all, your girl is in mood for some steamy love making sessions.
Well, it is quite true that girls are impossible to decipher but they always give out signs for you to interpret and understand what they want from you. The same is applicable for love making as well. She will give out signs and signals that she is interested and want to make love to you tonight. You just have to be smart and wise enough to catch those signals. What's next? You are a happy man!