When it is the time to style your hair, the first thing you look out for is your hair dryer. Although, many studies say that blow drying your hair can cause damage to your hair but this technology has improved itself to rectify its fault and comes with some new and cool features. There are many hair dryers with advanced technology and many more similarities available in the market but knowing about the differences among them will help you in getting the right product in your budget and as per your requirements and hair type.
What to look for while purchasing a hair dryer?
It is very important to analyze your requirements and your hair type along with the frequency of its utilization means are you going to use it daily or occasionally. There are some other features which you should keep in mind before buying the product.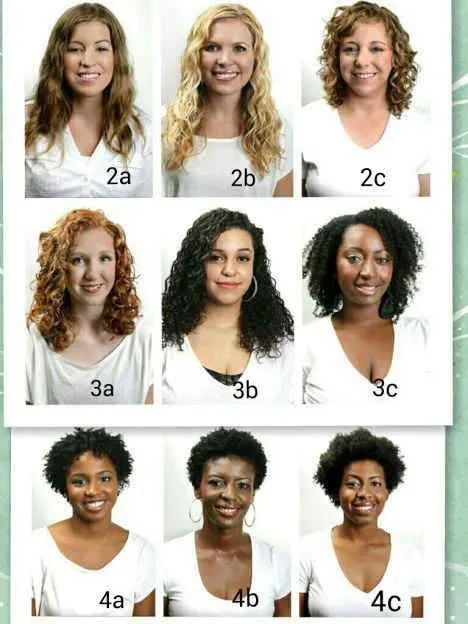 Settings
This is the most important feature of the hair dryer which tells you how powerful your product is. Commonly the ideal wattage for most users is 1500 – 1800 but what you have to remember is higher the wattage, higher the heat emission means it will dry your hair faster but if the time period doesn't matter to you then you can skip this feature.
Another thing is fine and thin hair can get damaged from heat therefore you should go for a dryer with low wattage. Higher wattage is beneficial for thick and coarse hair types. The cool air button feature should be present in your dryer because it helps in setting a hair style and prevent any occurrences of over drying and hair damage. Multiple speed and heat settings can be useful in choosing the best setting for your hair type.
Design
Design is another important attribute which grab the eyeballs but convenience should also be there. There are many aspect of design of product means its outer look, weight, easy handling etc. which you should consider before buying. For example if you are a hair professional and you need to handle the hair dryer frequently and for longer period then you should look out for the light weight dryer.
Technology
Commonly three types of technologies are popular among blow dryers which have their own features. These are ionic hair dryers, ceramic hair dryers and tourmaline hair dryers.
Ionic technology generates negative ions to break off the water molecules for drying your hair faster. It not just using the heat or air speed effect on your hair but it is also acting on the molecular level. The drawback with this technology that your hair gets hot very fast which can cause over drying of hair some times.
Ceramic technology generates harmless infrared heat which gently dries your hair and protects your hair from heat damage. Ceramic has unique heat conduction properties which evenly distributes the heat across your hair.
Tourmaline technology combines the feature of above two technologies means it generates negative ions as well as infrared heat which makes the heat gentler during styling your hair for a shiny and frizz less finish.
Accessories
Blow dryers come with different accessories such as diffuse and concentrator to style your hair. Many other accessories are also available to add shine and reduce frizz. Although, curly hair girls benefitted the most from diffuser but a person with even a light natural wave can also use it to add volume to her hair. Curly and wavy hair people should use the diffuser at the low heat setting to lift the hair. The diffuser releases an indirect and gentle stream of warm air which will style your curls without causing any tangles or frizz.
Concentrators are used to direct and focus the stream of air while styling to control frizz and the result. It is used to get straight and softly waved hair style. To get the best result from this accessory, hold the concentrator closely to the hair at the distance of few inches and use a rounded brush.
Product warranty
If you are going to use the hair dryer on daily basis then there are chances that it will wear off soon therefore you should go for a product with good warranty period at least two years warranty. A long warranty shows that the manufacturer has confidence in its product and its functionality. If you get lifetime warranty on any product then it will be the best thing happens to you.
There are top 10 blow dryers which excel on the above listed parameters. Here is the list of these products
Solia 1875W Thermal Ionic Hair Dryer
This ionic dryer can make your hair shiny, smooth and healthy with millions of negative ions. It comes with 9 foot long chord which offers you great flexibility along with two speed, a cool shot and four heat settings. It is light weighted (just 1.4lbs) means you can handle it for longer hours without having any risk of carpel syndrome. Its easy grip reduces the stress on hand and wrist. It makes your hair super soft in just 4minutes without making any noise. Your friends will surely envy this blow dryer (if you own it) due to its amazing color and sleek Italian design. You will get two concentrators which can be used by both fine and thin hair as well as thick curly hair individuals. Its 2 years warranty makes it more reliable and which has earned it 4.4 stars rating out of 5 from the customers on the online shops.
Sedu Revolution 4000i Hair Dryer
This product is loaded with tourmaline technology which generates millions of negative ions to reduce the drying time to half and gives superb performance. You can turn on or off its ionic generator to cater your needs. For instance, if you want smooth, polished and sleek style you just need to turn it on otherwise turn it off to get textured and tousled hair style. With 1.2lbs weight, it has gained a reputation of a compact dryer and its six speed and heat settings along with a cool shot make it more powerful. Some users have complained that it is bit loud which is obvious because it has a powerful motor but many of them say it is silent. It comes with 2 years warranty and a free anti frizz polishing treatment. It has performed beyond the customers' expectations and for that it has got 4.4 out of 5 stars.
BaBylissPRO TT 3000 Dryer
This product combines the features of ceramic and ionic technologies by providing ceramic heating elements producing infrared heat along with ionic generator which generates millions of negative ions. It also comes with a removable filter which makes it easy to clean and maintain. This feature is important to maintain the efficiency of the tool. It has 9 foot long chord, 1900 watt AC motor, 6 speed/heat settings, cool shot button which makes it a robust blow dryer. It is compact, quiet and light weight along with an attractive design and rubberized finish. It comes with a concentration nozzle and 2 years warranty period. Its users have given it 4.4 out of 5 stars.
CHI Rocket Professional Hair Dryer
This product will dry your tresses quickly, quietly and smoothly because of its ceramic and ionic technology. It comes with 2 heat setting, cool shot button, comb attachment and concentrator running on 1800 wattage motor. You will not need to do anything to your hair after using this hair dryer. Its warranty period is 1 year which is comparatively less than the previous three counterparts. But it has also earned fair rating from the users that are 4.1 out of 5 stars.
Super Solano the Original Dryer
This dryer has all the required features of an advanced blow dryer. It comes with powerful 1875 watt high velocity motor, extra long 11 feet cord and hanging ring. Its other main highlights are low EMF emission, 2 speed and 3 heat settings, cold shot button, removable filter, silver nanotechnology to prevent bacterial growth. It is loaded with ceramic and tourmaline technology to provide smooth and shiny hair without any damage. Users have given 4.3 out of 5 stars to this product which comes with a 2 years warranty period.
Elchim Classic 2001 Professional Hair Dryer
A quality product acknowledged with many awards which includes "Allure Best" prize, best blow dryer for life & style and "Best Beauty Buy" for InStyle USA. It comes with 1800 watt powerful motor, 2 speed and 5 heat settings to style your hair. It is made with non aging material i.e. polycarbonate carbon which makes it long lasting and resistant to shock and flame. Its heating element is made with high quality kanthal wire and the product holds a year warranty. Although, it is not loaded with ionic technology but still is gives superb performance and therefore it has got 4.3 out of 5 stars.
Hot Tools NexGen Ionic Dryer
This product will give you an experience of professional dryer with its superb performance. Its 1875 watt motor along with 6 speed/heat settings and a cool shot not just dry your hair but generate conditioning heat. This product can be teamed with essences of coconut and jojoba extracts to retain moisture, prevent cuticle damage, improve strength, enhance smoothness and shine of your hair. Its curved handle offers a better control on the device and its 3 years warranty period assures about its quality and performance.
Turbo Power TwinTurbo 3200 Professional
The most recommended dryer by the stylists has gained this reputation because of its high wattage 1900 watt power driven motor and combination of ceramic and ionic technologies. It has 2 speed and 4 heat settings, a cool shot, removable filter and anti overheating device. Users with fine and thin hair have praised it for adding volume to their hair. It is made of thermoplastic body and it has contoured and anatomic design for better handling and control. It comes with a year warranty and having 4.5 out of 5 stars due to its superb performance.
BaBylissPRO Carrera 2 Ceramic Ionic
Want to feel the difference between a normal hair dryer and a quality product then go for this one. Testimonials of users are filled with praising words for this product and it is obvious. It is powerful (1900 watt), attractive, flexible (9 foot cord), impressive (6 heat and speed setting, cool shot button), easy to clean (removable filter) and gives you soft, shiny and frizz free hair in no time. It comes with a 3 years warranty which promises you of great quality and better performance. Its average rating by users is 4.3 out of 5 stars.
X5 SuperLite Tourmaline Ionic Hair Dryer
It is feather weighted and loaded with tourmaline ionic nano technology to give you damage free, frizz free, soft, shiny and healthy hair in no time. it has 3 heat setting, 2 airflow speeds and a cool shot which you can use with a diffuser (for volume) and a concentrator (for precise styling). These features have got this product on the pages of cosmopolitan magazine and recommendations from celebrities. It comes with 2 years warranty and it has got an average rating of 4 out of 5 stars from the users.