If you are approaching your golden years, you've probably already stopped to ask yourself how you can age more gracefully. It's a thought many seniors have had at one time or another, and luckily, the answer is simpler than you might expect: live healthily.
To that end, here are five tips for healthy aging. Don't worry – it's not as hard as you think!
How to Maintain Good Health While Aging
Maintaining good health doesn't have to be difficult. Creating a routine that you'll be able to stick to is a key part of staying healthy.
Of course, you'll need to put some thought and time into it. Here are some tips to help you get started.
1. Eat food you love
You may be surprised to hear this, but some of the treats you've been sneaking might actually be great for healthy aging. For instance, there is a ton of science backing the health benefits of dark chocolate.
Dark chocolate is an excellent source of energy via complex carbohydrates. You'll need this energy for other aspects of staying healthy that we'll discuss in later sections.
One study also showed that eating a regimen of dark chocolate reduced physiological and participant-reported signs of stress. Additionally, dark chocolate may be good for heart health, especially if you have high blood pressure or have ever been a smoker.
Other surprisingly healthy foods include:
Popcorn for regularity
Honey for antioxidants and gut bacteria
Unsalted peanut butter for potassium and protein
2. Modify Exercises
Everyone knows that exercising becomes less comfortable the older you get. However, there are still plenty of ways to stay fit without causing too much muscle or joint pain.
Chair exercises for seniors, for instance, are a perfect way to keep your routine safe, painless, and effective. Modified squats and pushups might be particularly powerful as they are whole-body, compound movements.
You may also consider other forms of assisted and low-impact exercises such as resistance band training and stretches.
3. Spend Time with People You Love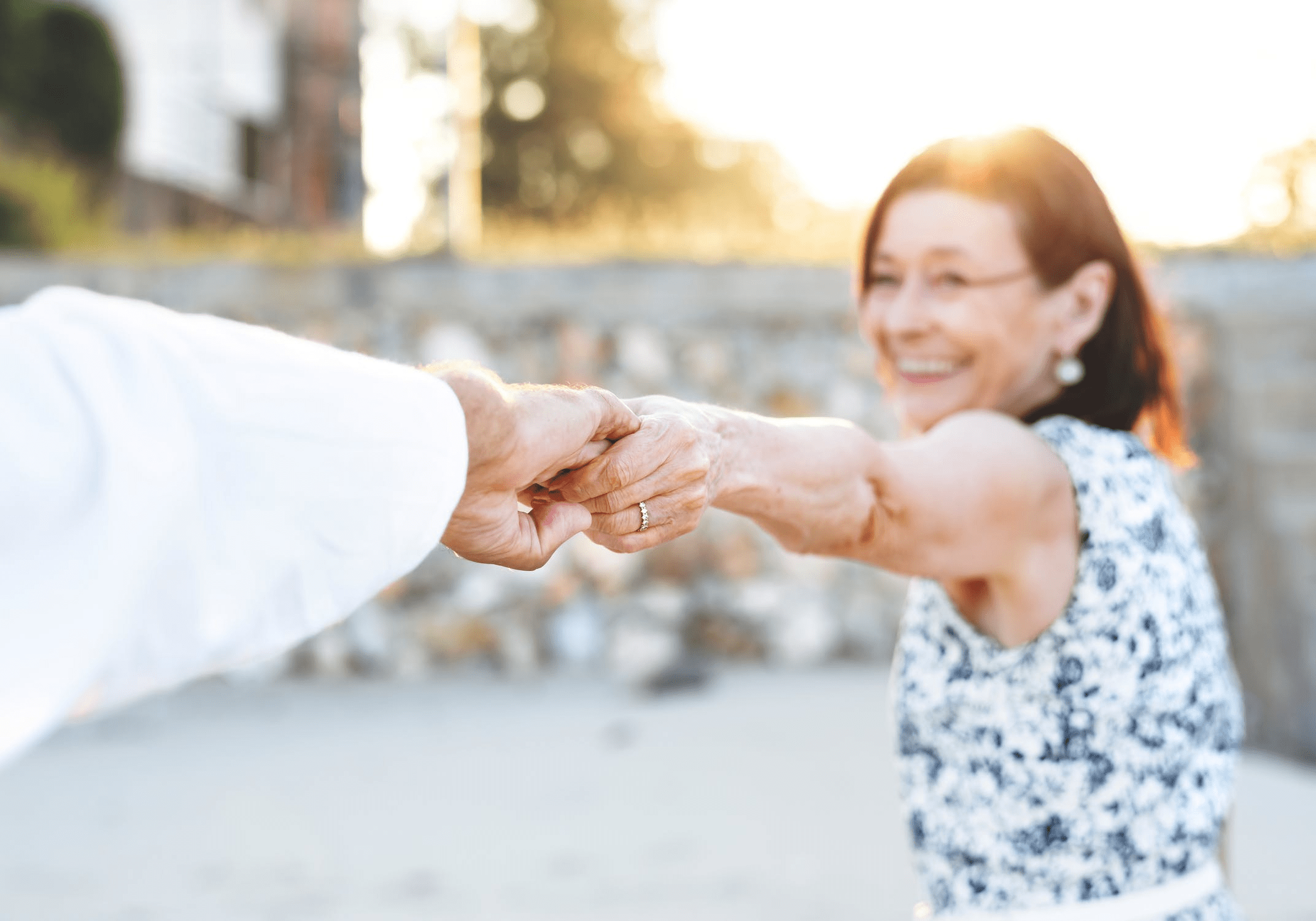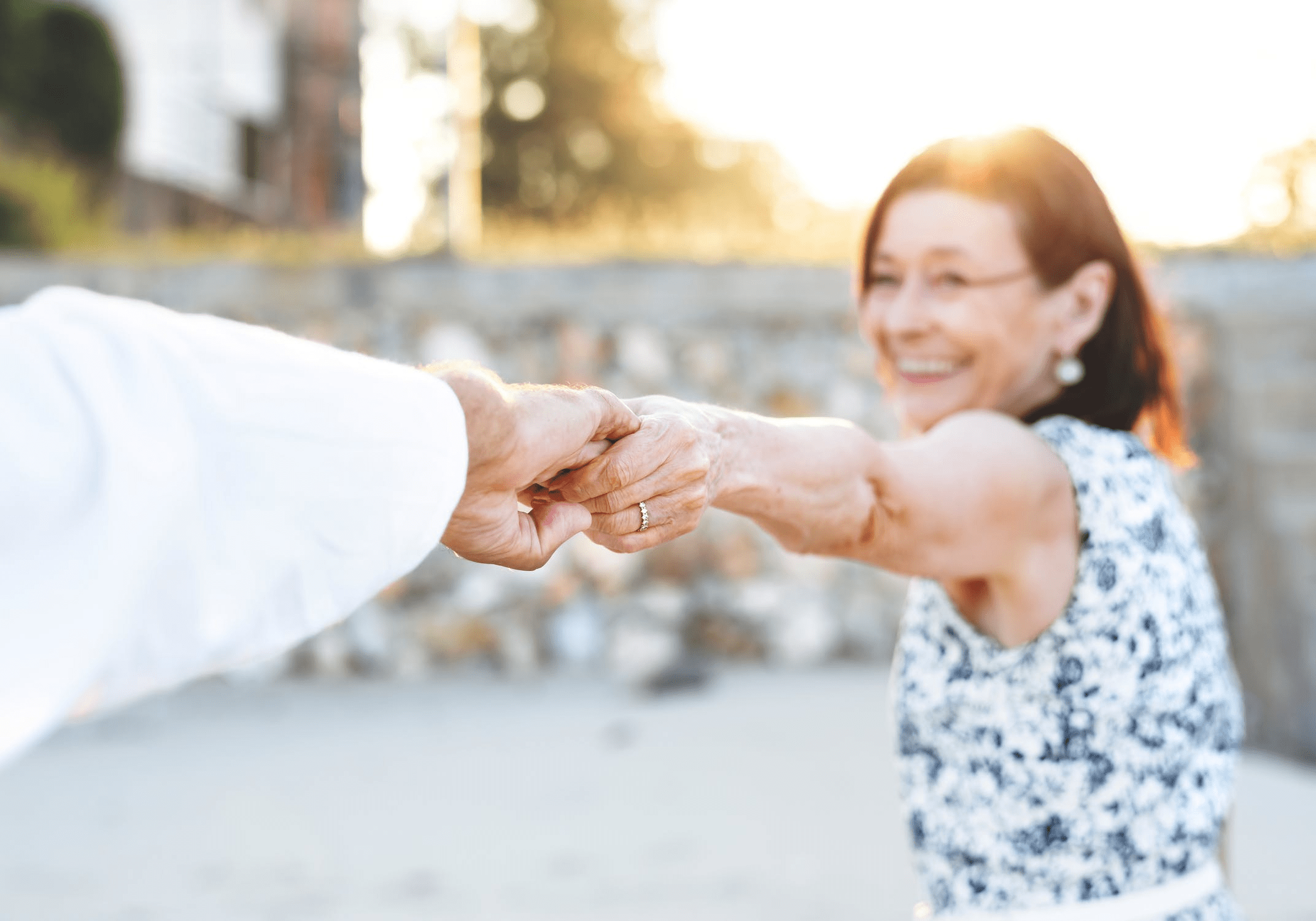 You probably aren't surprised to hear that spending time with people you love will reduce your stress levels, which is inherently healthy. But did you also know that it may have more direct impacts on health?
An article from the American Society of Aging notes that positive social time is linked to benefits in executive function and memory and reduces cognitive decline on a molecular level.
4. Get a Good Night's Sleep
This is an obvious health tip, but it is one that many people overlook. According to the CDC, one in three adults doesn't get enough sleep, which can contribute to "obesity, diabetes, high blood pressure, coronary heart disease, stroke, frequent mental distress, and all-cause mortality."
Of course, life has its demands, so getting enough sleep isn't always as easy as we'd like it to be. However, the health benefits are well worth the effort it might take to carve out eight hours of your day.
5. Take More Breaks
Adults of any age should see health benefits from taking more breaks in their day. This can result in less stress, better productivity, and more energy, all of which you'll need to stay healthy into your senior years.
Kimberly Elsbach, a professor at the University of California at Davis, notes that avoiding breaks "exhausts your cognitive capacity and you're not able to make the creative connections you can if your brain is more rested."
Don't be afraid to step away from your work, whether you are employed or keeping yourself busy in retirement.
Final Thoughts
Regardless of your age, it is important to pursue good health. As we get older, this becomes more crucial – but also more difficult.
However, it does not have to be this way. With these five methods for maintaining health while aging, you can get the benefits you require without sacrificing too much of your comfort.
Eat the food you love, exercise appropriately, spend time with family and friends, and get enough rest – these are the keys to staying healthy while you age.
Author's Bio:
Joseph Jones has been writing senior care and aging-related articles for years. He got his start while writing for a personal blog before he was offered to work at California Mobility in 2018 as the Content Marketing Manager, creating highly informative guides and health awareness articles for aging adults.
He's currently contributing to a variety of blogs in the senior health industry in hopes to spread information about taking care of seniors and what to expect in the aging process.