You don't need to worry about carrying water and supplement to the gym when working out. Umoro One – V2 shaker bottle brings a feature-rich bottle that serves as a shaker cup as well as water bottle. The multifunction bottle has got a compartment with lid to store up to 50g of supplement powder. There is a convenient button that you have to press to release the powder into the lower bottle. Then it works like an ultimate shaker cup and prepares your shake in minutes. The cup part is free of BPA and has the capacity of storing 20oz of water. You can get this amazing product in three different colors.
The most lovable part is the Umoro experience that makes it even more convenient and functional than any other bottle you can have. It is your perfect companion to accompany you to the gym. The leak-proof design allows using the bottle in several ways. The design is impressive as it doesn't impede water flow to the mouthpiece so that you can enjoy your drink or beverages without mixing. This feature makes it one of the most popular shaker bottles on the market.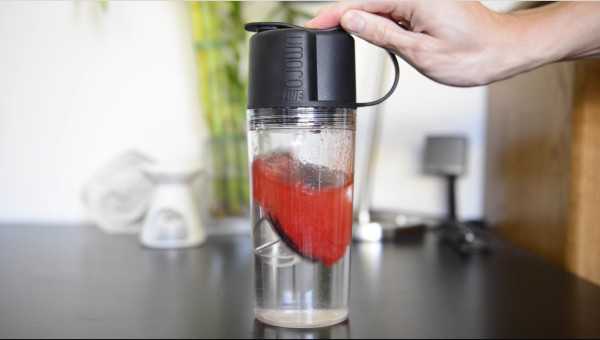 CLICK HERE FOR MORE INFORMATION AND BUY
You are not required to detach the containers to keep supplement and liquid separate while enjoying your drink. Dispensing the supplement is just a matter of pushing a button. The bottle has been designed while keeping in mind the users and their convenience. The manufacturer has paid attention to the detailing so that supplements and drinks can be easily accessible on demand.
Quality remains at the top of everything when designing this extremely durable shaker bottle. Manufacturer has designed the lid with a belief that two is always better than one. There is an intricate inner shell well fitted on the outside using firm rubber. Due to this structural integrity, Umoro One – V2 Shaker Bottle rises as one of the most durable bottles that feel soft on hands. It has also got a strap for easy carriage.
Agitator and cup are designed to stay resistant to odor and scratches. Both the components are built using EcoZen Bioplastic, a fantastic material capable of retaining its strength and clarity over time. Buy this shaker bottle and you will never be disappointed with the craftsmanship or quality of the product. This multifunctional product is a great purchase indeed.
The bottle offers you multipurpose excellence with its simple concept that appears sophisticated in this era of users. The BPA free, custom-made storage lid and clarity retaining scratch proof plastic makes this product a must have accessory for all the fitness freaks. You can rapidly change from a pre-workout shaker to a protein supplement with a simple press of a button.
The next impressive thing is the rubberized seal that offers 100% protection from leak. The feature coupled with the laser precision twist groves brings an ultimate fit that impresses everyone. Even when you are traveling, it is convenient to take along.
It is specifically designed for no-clump blending. When you press the button to release the powder, you actually implement a fantastically designed shaker for the smooth blend. The Umoro product is designed for an experience that you like to have.
The Umoro One – V2 Shaker Bottle provides an advanced storage option for water, pre-workout shakes, supplements, meal enhancements and whatever else you need to fuel your energy and diet. With the smart storage, the items stored within remain safe and unmixed.
Along with the features, you get one year warranty against leaks and breakage. For any warranty issues, you can feel free to contact the Umoro directly.
Important features – The Umoro One – V2 Shaker Bottle:
Provided with a separate lid for liquid and powder
Clarity retaining and scratch resistant plastic construction
100% leak proof
Easy to carry with a convenient strap
One year limited warranty
The downsides:
Some users find the bottle tricky to clean and feel this to be fine for one use per day. A few users also feel that the power slips into the water which makes it difficult to use. overall, some people feel that the idea have to be modified for even better experience.
Final words:
Umoro One – V2 Shaker Bottle is a great product that is hugely appreciated by the fitness freaks who need a convenient storage for water, supplement powder, or any other health drink. The average rating of 8.8 out of 10 clearly indicates its popularity among users.
CLICK HERE FOR MORE INFORMATION AND BUY