Beard Trimmers
Most men love to sport a beard. But if the beard is not maintained properly then it can become a very messy and unruly thing. But now thanks to the different types of beard trimmers you can now sport different styles of facial hair throughout the year. You can manage the beard and create your own styles with these beard trimmers. Proper maintenance is crucial when it comes to beards thus trimming it properly is very important. You need to keep in mind the power, battery usage and value of money when you are choosing a beard trimmer for yourself.
Top 5 beard trimmers
These beard trimmers are very effective and will help you to maintain your beard so that you can look clean and fresh at all times.
PHILIPS NORELCO BEARDTRIMMER 7300 (MODEL # QT4070/41)
This beard trimmer is a powerful beard trimmer than functions on vacuum technology. It catches all the residue hair and does not create any mess. It also cleans your skin along with the beard after you are finished trimming. It comes with a contour comb that helps you to get creative with your beard.
Pros:
It is very powerful and comes with a turbo power button which enhances the power of the motor.
The trimmer can be used with its cords on or even cordless without the cords.
It has a very long battery life. 1 hour of charging can give you around 75 minutes of trimming.
It has an LED display through which you can check the status of the battery.
Since it has a vacuum system, you do not need to wash your face after you have used this trimmer.
The contour comp is a very useful piece of attachment.
Con: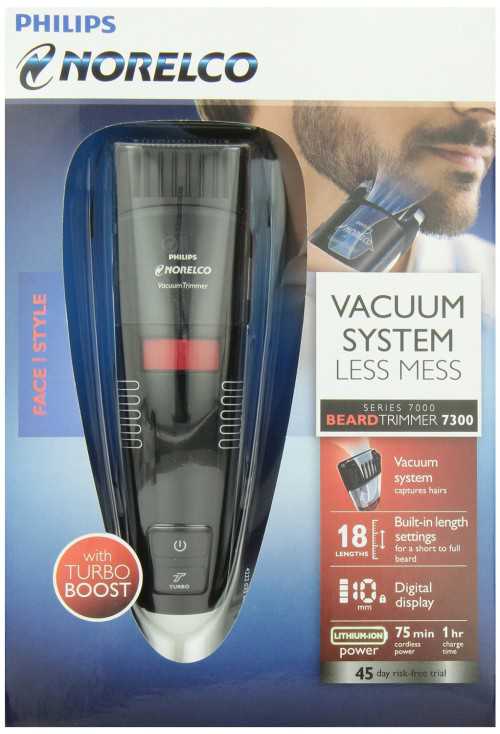 BUY PHILIPS NORELCO BEARD TRIMMER 7300
WAHL 9854-600 LITHIUM ION ALL IN ONE TRIMMER
This is a very sturdy and powerful beard trimmer. It is of quality make and comes with a beard comb and detail blade. You can use it to trim nose, brow and ear hair as well. The styling guide that comes with this helps you to create your own looks.
It is extremely powerful and has twice the torque than most other beard trimmers in its category.
It has a lithium battery which is very long lasting. 1 hour of charging helps you to use it for around 2 hours.
It has high-quality make and sturdy
It helps to trim even the stubborn short hairs on the edge of the beard.
It has multiple uses as you can use it to shave ear, nose and brow hair.
Cons:
It cannot be washed.
It creates a lot of noise while it is being used.
It vibrates a bit thus causing a bit of a difficulty while creating intricate looks.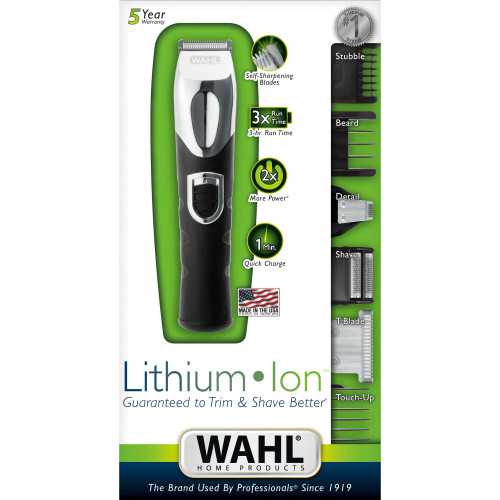 BUY WAHL 9854-600 LITHIUM ION ALL IN ONE TRIMMER
PANASONIC ER-GB40-S CORDLESS MOUSTACHE & BEARD TRIMMER WET/DRY
This is a cordless beard trimmer. It is from the reputed brand Panasonic and is waterproof. Thus, it can be used in the shower as well. It has a water drainage system that helps the cleaning process to be very easy. It has a nickel hydride battery.
Pros:
It is a solid trimmer that does an excellent cleaning job.
It is an all-rounder trimmer as it not only shaves and trims the facial hair but it also has attachments that help to trim the hair on the nose and brows.
It is very durable.
It has hypoallergenic blades which give for a very smooth trim.
It is waterproof. Thus, it can be cleaned easily and also be easily used in the shower.
Cons:
It has a very poor battery life. It functions for around 50 minutes after a 15 hours charge.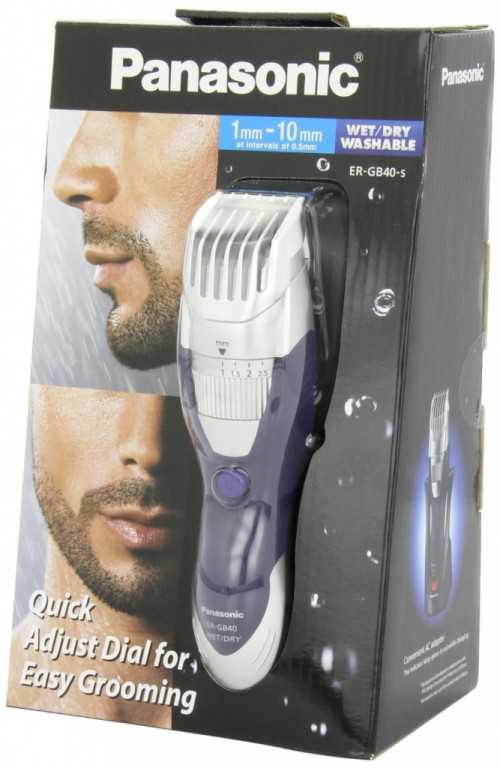 BUY PANASONIC ER-GB40-S CORDLESS MOUSTACHE & BEARD TRIMMER WET/DRY
REMINGTON MB4040 LITHIUM ION POWERED MEN'S RECHARGEABLE MUSTACHE, BEARD AND STUBBLE TRIMMER
This is one of the most popular beard trimmers. It fits all the categories as it is very pocket-friendly, it is water friendly and has a very good battery life. It also comes with different options of attachable heads to choose from.
Cons:
It has an excellent battery life. It can run up to 2 hours on 1 hour of charging.
It comes with titanium blades that make for a very good trim.
It is waterproof. It can be washed easily, and it has a very sturdy body.
It is pretty affordable as it is not priced too high.
Cons:
The battery seems to develop some issues after few months of continuous usage.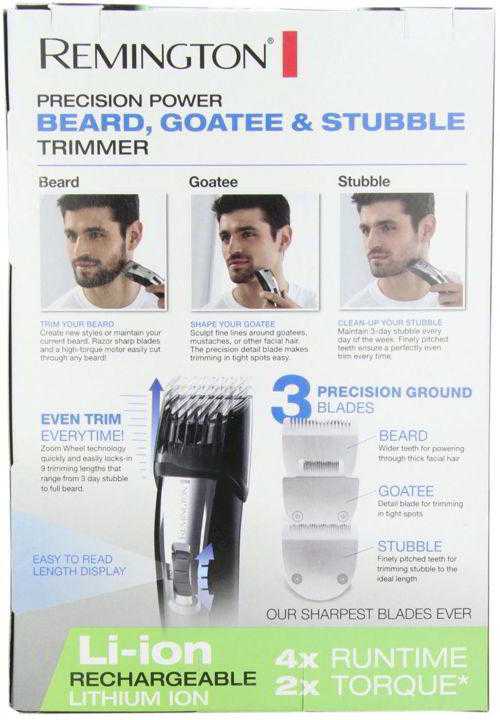 BUY REMINGTON MB4040 LITHIUM ION POWERED MEN'S RECHARGEABLE TRIMMER
TRYM II – THE RECHARGEABLE MODERN HAIR CLIPPER KIT
This is an all-rounder trimmer cum shaver that can be used for the body, hair and beard. The best part is that it is a budget equipment and also look very futuristic.
Pros:
The design is very modern and sleek and extremely durable. It has a minimalistic approach to the design that is very easy to clean.
It does not drill a hole in your pocket.
It can be used to shave your hair, body hair and beard. It is an all in one equipment.
It has amazing blades that are very sharp and powerful.
Cons:
Only the blades can be washed in water. The actual machine is not waterproof.
It is not suitable for long hair.
It needs to be charged for 8 hours before you can use it for around 1 hour.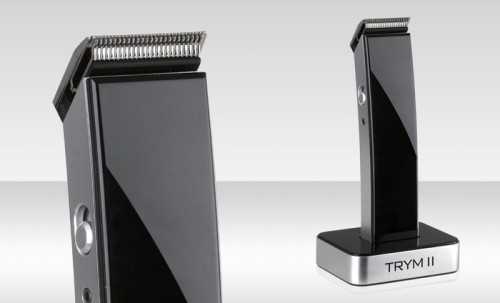 BUY TRYM II – THE RECHARGEABLE MODERN HAIR CLIPPER KIT